Hello holidays and hello buffalo plaid Christmas decor! This fantastic tartan pattern is taking over the shelves this season and with good reason! It's colorful, bold, and warms any room. It's a retro classic that's quickly becoming an American icon! These are my favorite inspiring ways to incorporate buffalo plaid into your home. "Check" it out!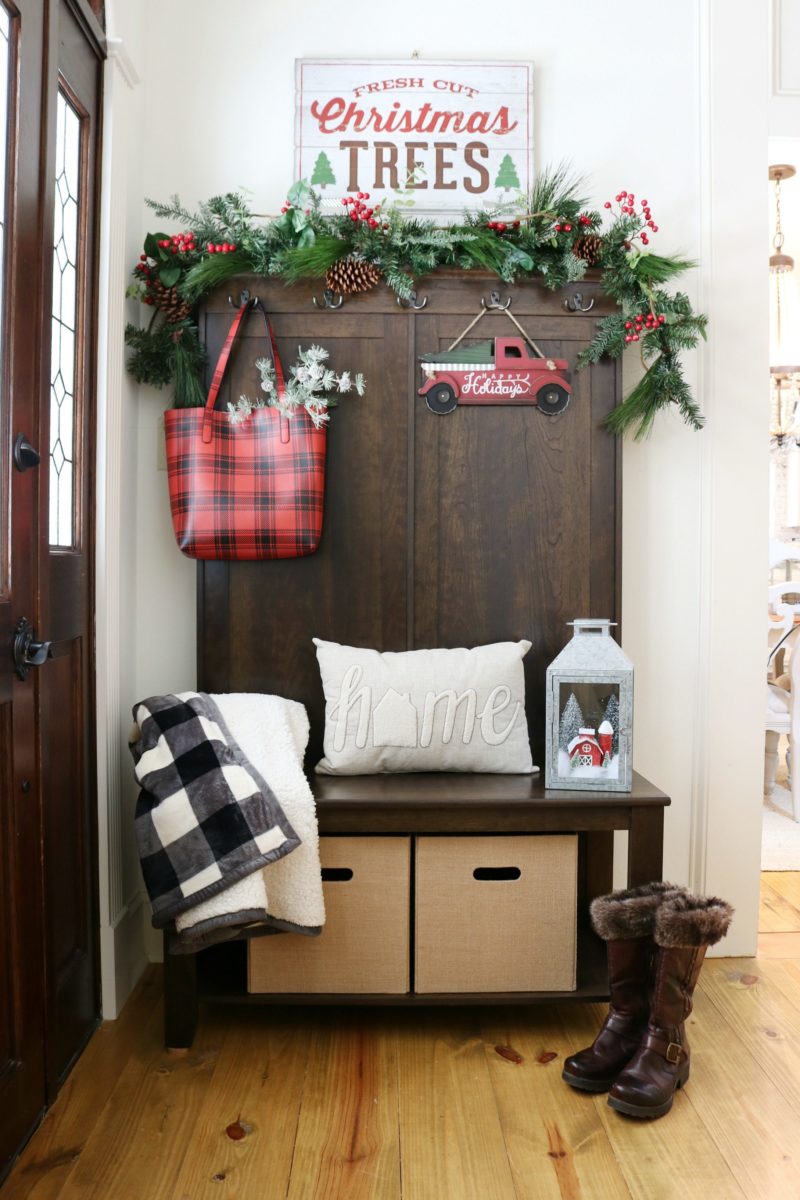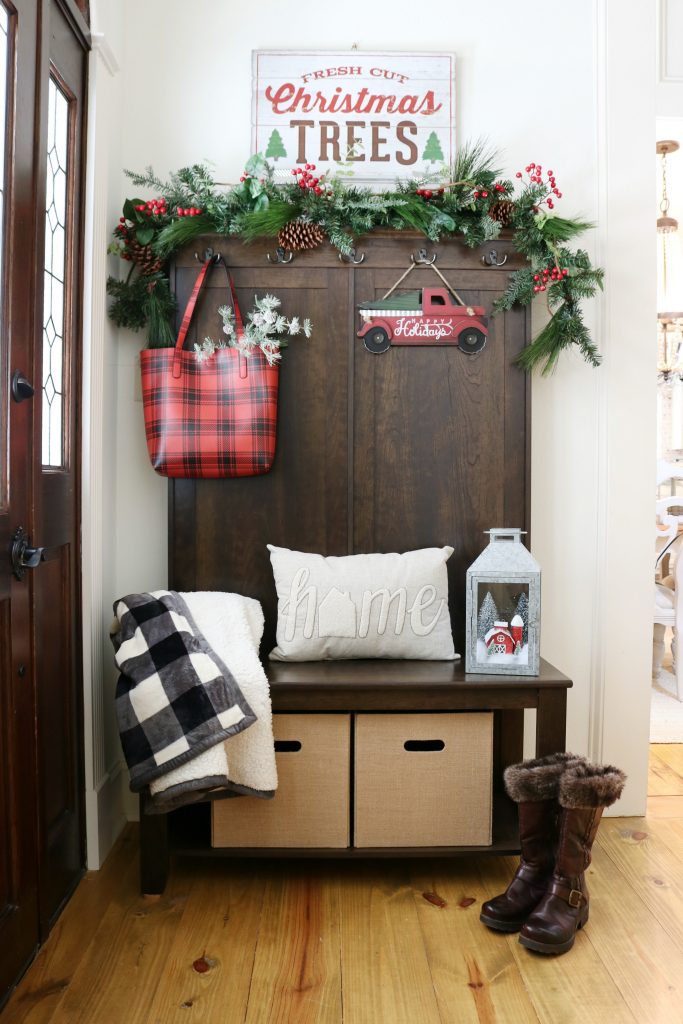 Use buffalo plaid Christmas decor on bags, ribbons, and blankets to create a winter scene for your entryway. Kick it up a notch by adding the exhilarating scent of pine or balsam room fragrance. Enjoy the beauty of the outdoors without the freezing temps!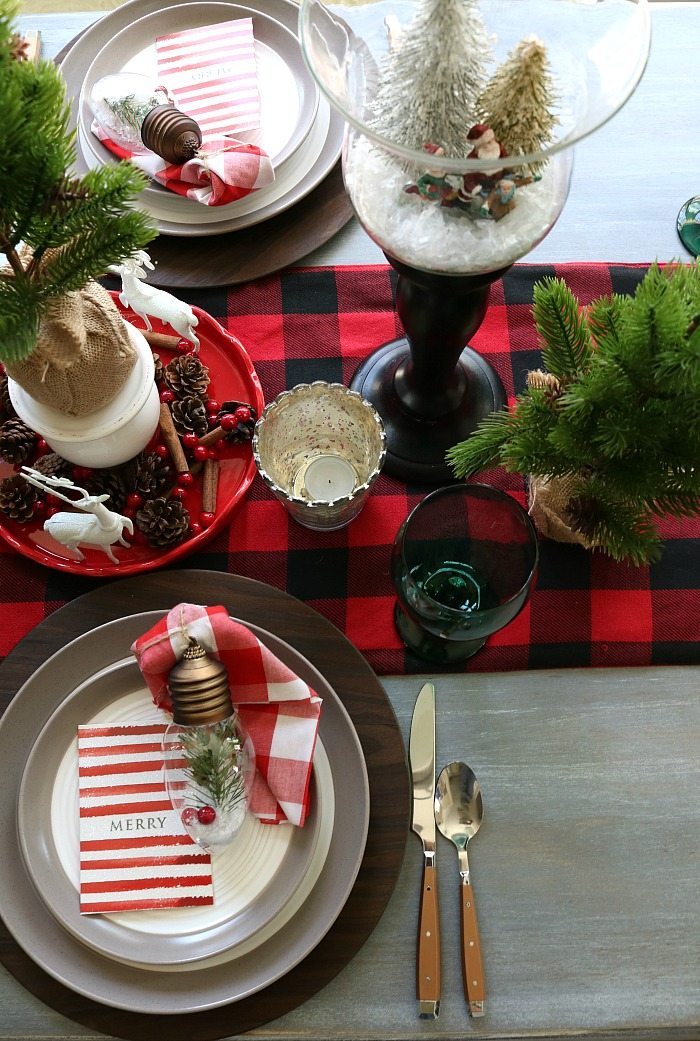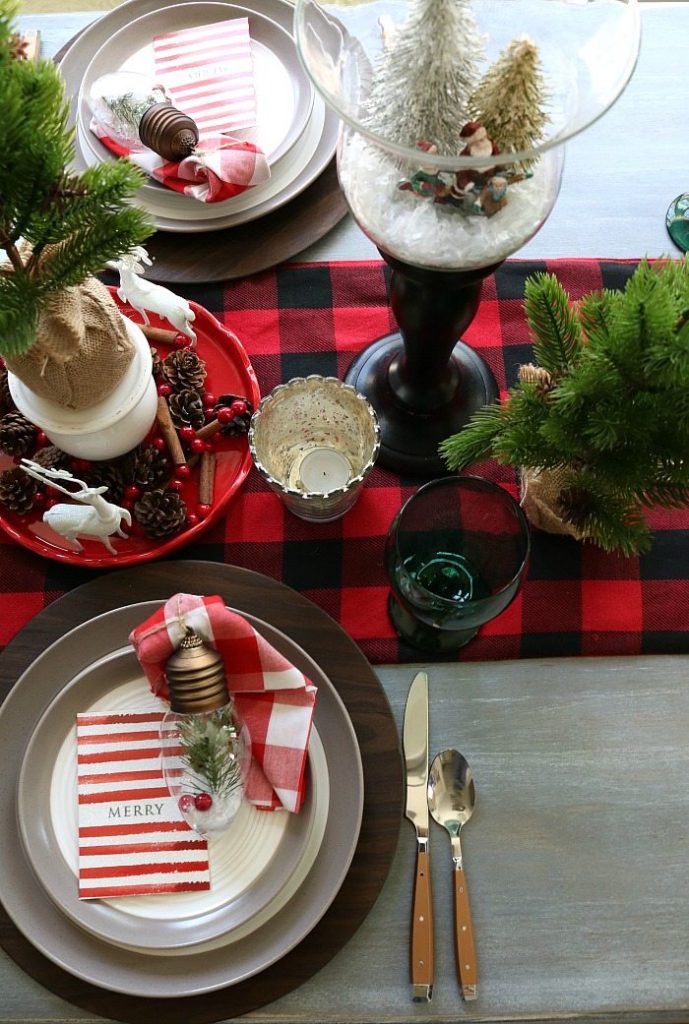 Adding buffalo plaid to your farmhouse Christmas tablescape instantly warms the room and brightens the spirit! These festive, bright checks make your table cozy and welcoming. Buffalo plaid pairs perfectly with greenery and other natural elements. Your guests will want to linger long after dessert!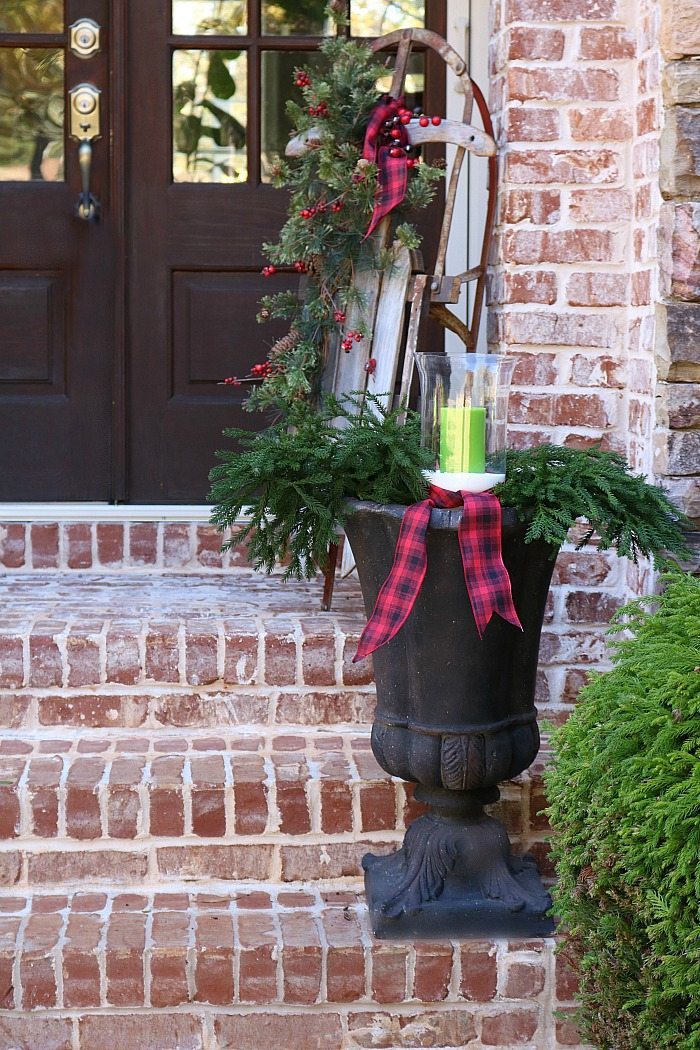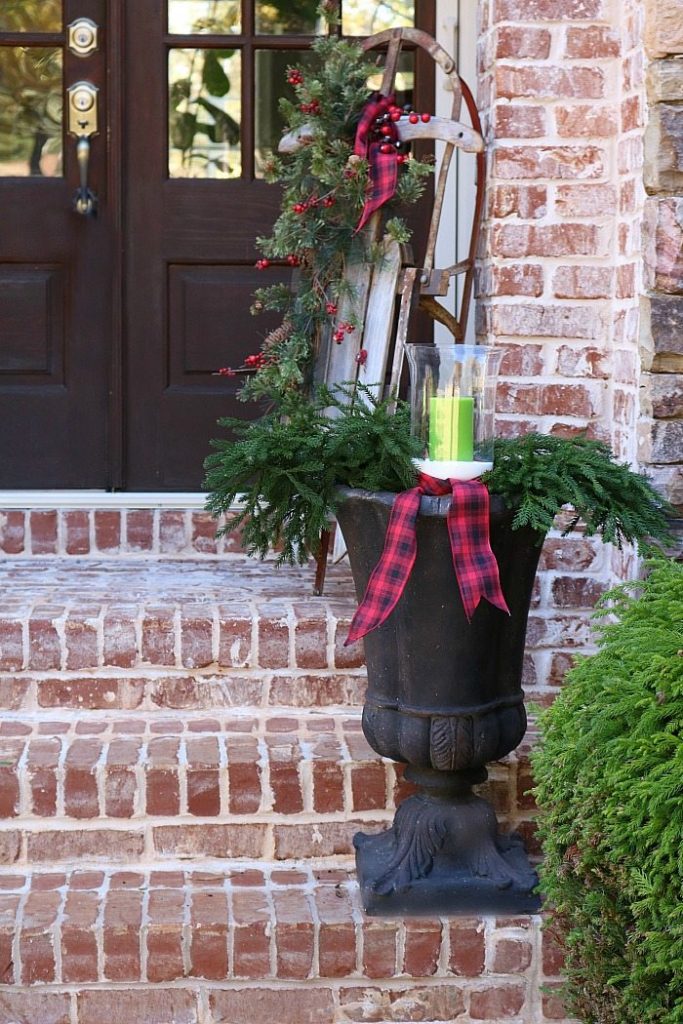 Nothing says winter fun like a rustic sled adorned with greenery and buffalo plaid accents. Wrap a hurricane lamp in greenery and add a beautiful buffalo plaid bow for the perfect touch to your Christmas porch!
Buffalo plaid Christmas decor is so versatile. Use it in every room of your home. Simple touches, like tea towels and Christmas prints, are the perfect way to bring buffalo plaid into the kitchen! Complete the look with swags of ribbon and greenery around your windows.
"Check" it out! Transform your tree this year by using a myriad of buffalo check Christmas decor. Try adding plaid ribbon, picks, and coordinating ornaments. The plaid flows nicely into your family room with comforting touches like buffalo plaid pillows and throws.
Oh my word I love these stockings so much! The plaid ribbon is just the thing to set them off, too!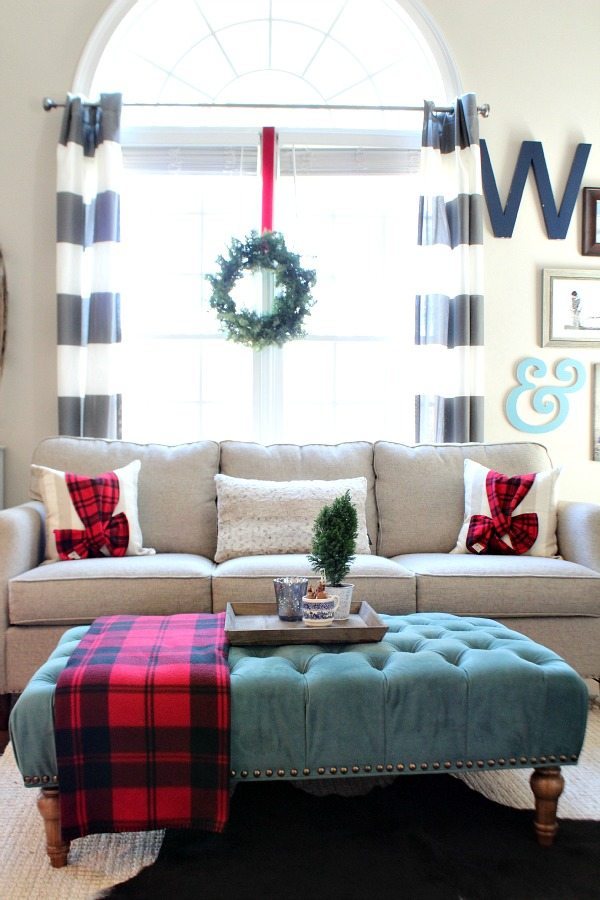 Red and Turquoise Christmas Family Room
This will forever be one of my favorite Christmas home tours. I used buffalo check plaid scarves and tied them into festive pillows. Adding an extra throw really popped on the turquoise, too.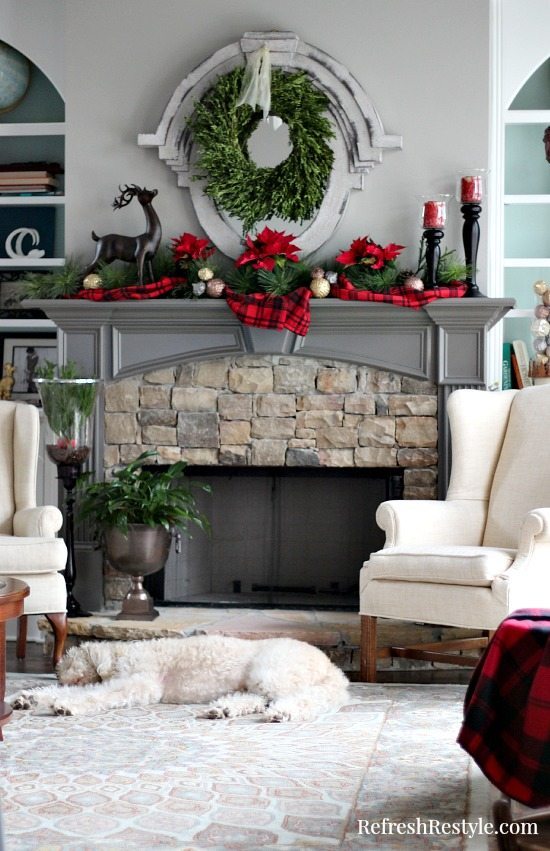 Buffalo Check Christmas Mantel
Remember this Christmas mantel? It was so pretty and was such an affordable decor idea. Checked scarves for the win! Thank you Old Navy 😉
DIY Buffalo Check Embroidery Hoop Ornaments
I love everything about these DIY embroidery hoop ornaments. Are they not so fun? I think I might need to make a batch of these this holiday season.
Buffalo Check Christmas Kitchen
This entire home tour is filled with buffalo check beauty. My favorite part is the kitchen. It is bold and festive and just flat out amazing!
You may also like these buffalo check favorites…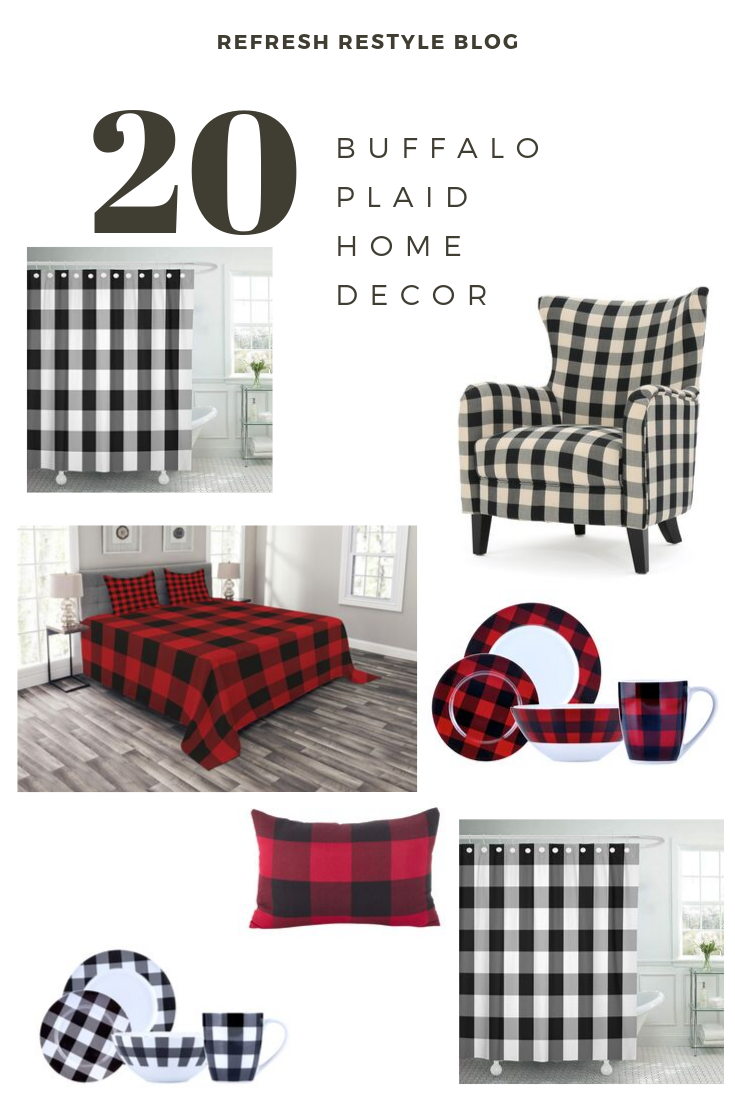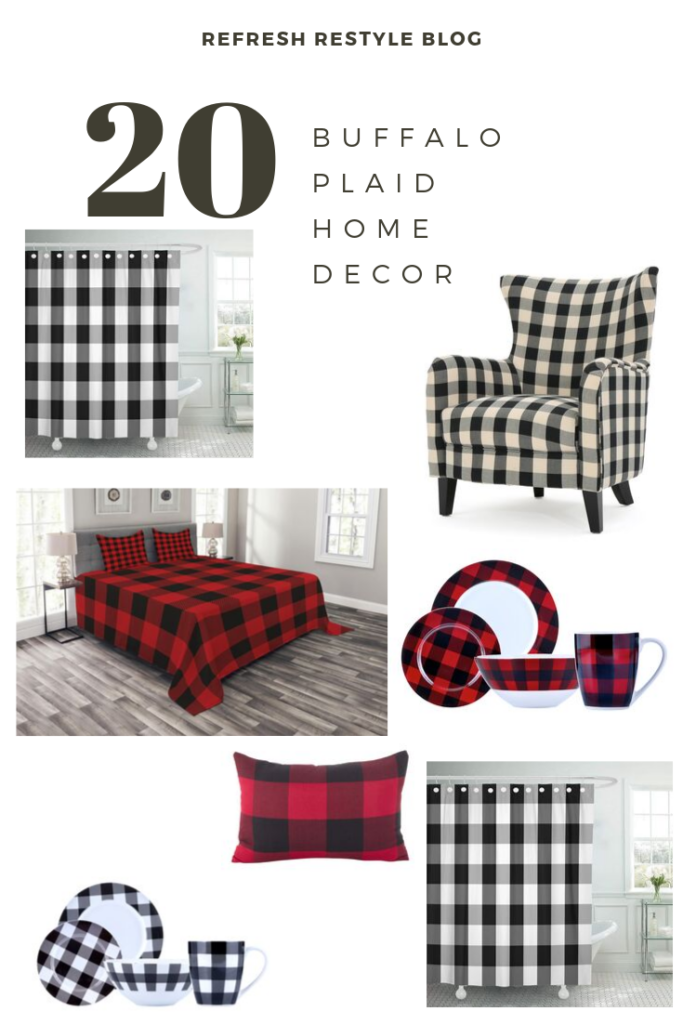 20 Buffalo Check Plaid Home Decor Favorites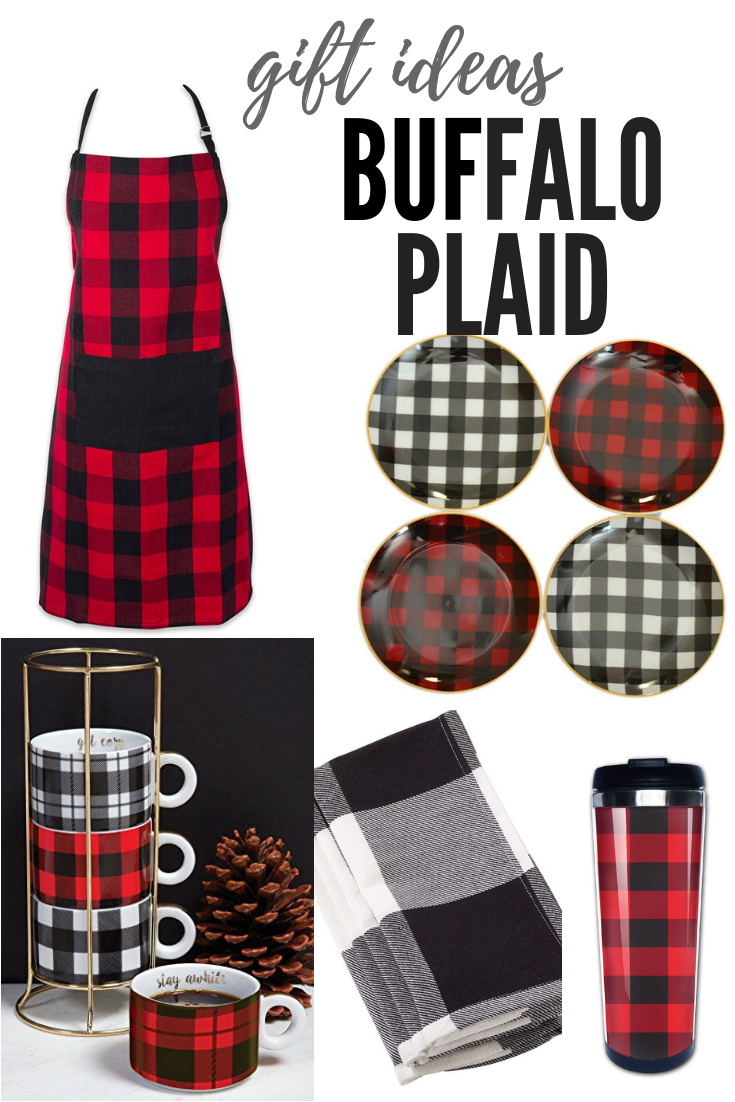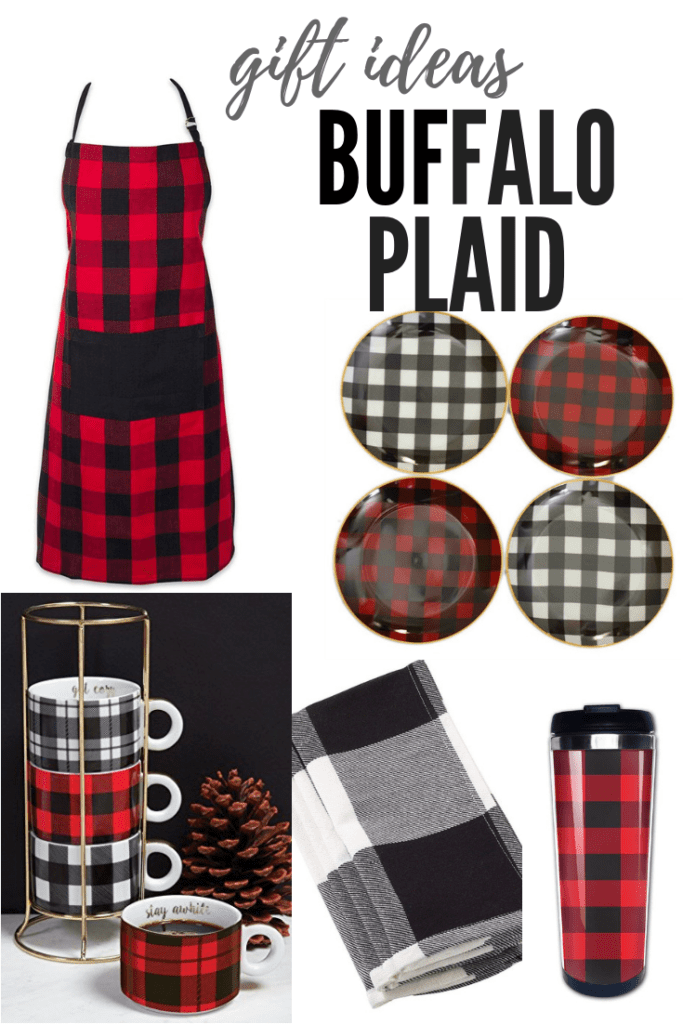 Be sure to pin this post for later…