Three of my favorite things: chevron, yellow and gray.
I'm rarely trendy.  But every now and then a trend comes along and I love it!
That would be chevron, still love it, don't know if it's still trendy.
Is it?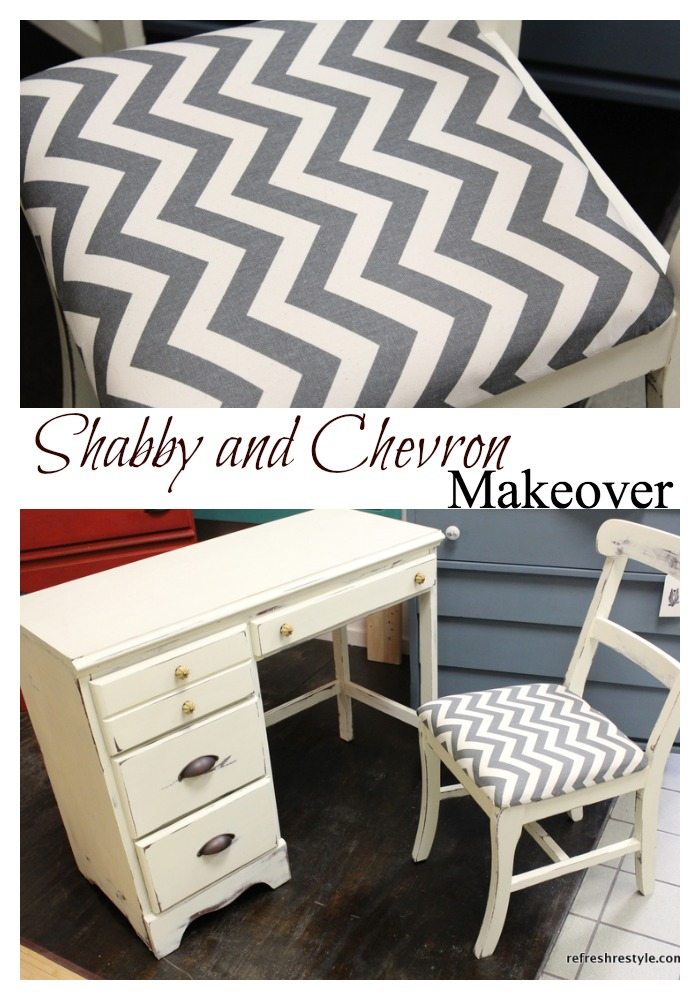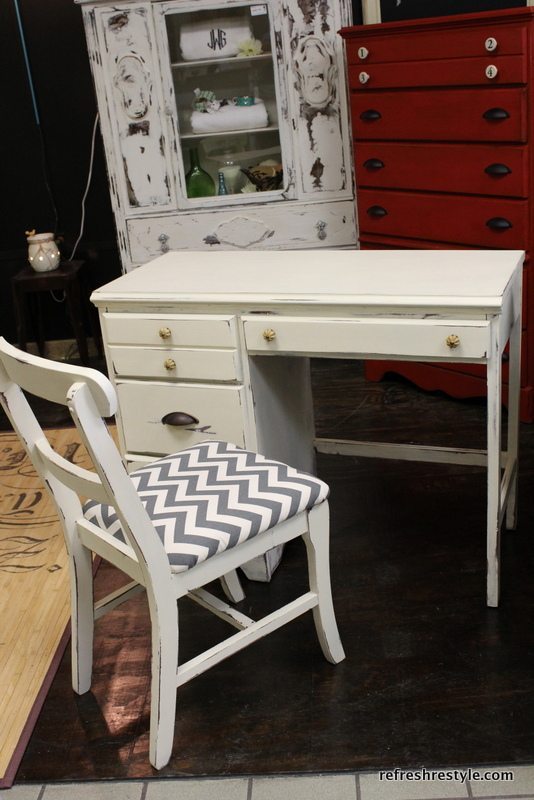 Another thing I love is yellow.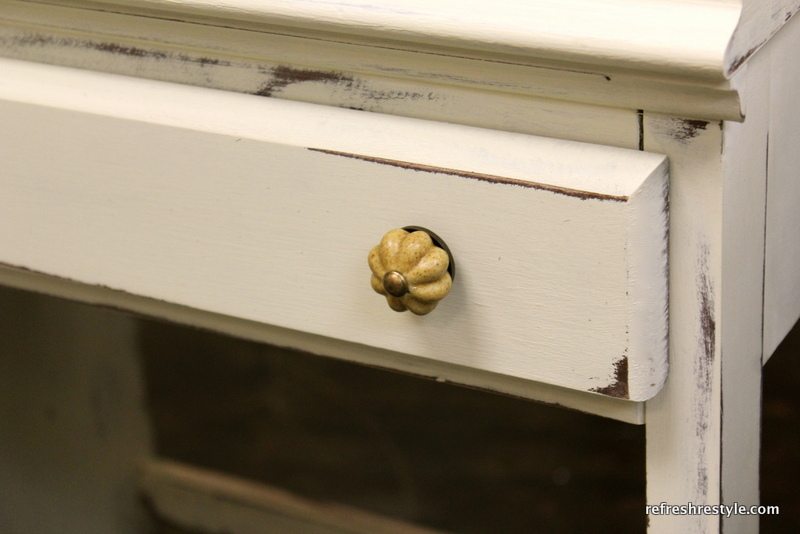 When I start working on a makeover, I just jump in.  Never giving it much thought until it comes to the little details.
You would think a shabby Maison Blanche Vanille/Magnolia mix desk would be easy.  And it was.
Super shabby and light sells fast, even faster when you add chevron.
Hobby Lobby to the rescue.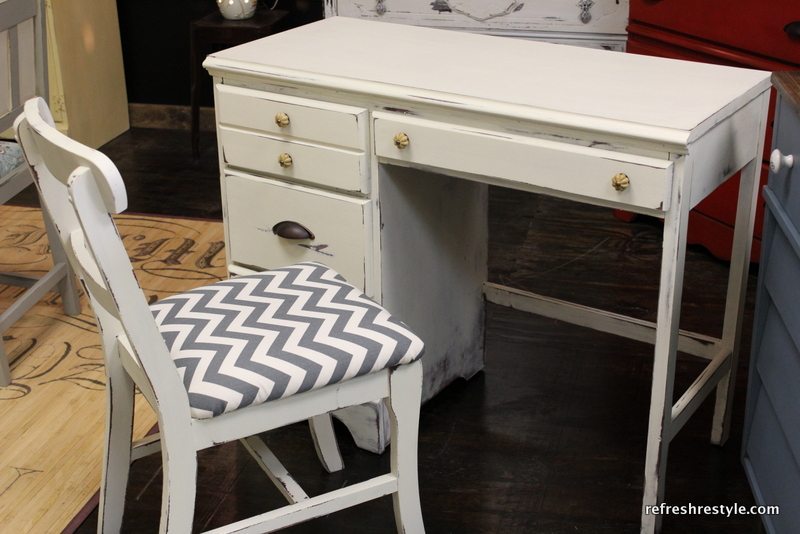 The gray chevron said pick me, staple me, love me on the shabby chair.  So I did.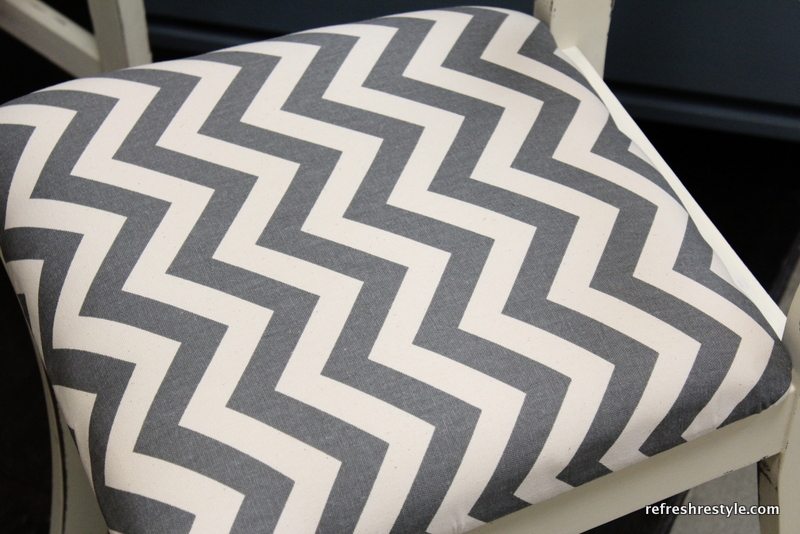 And what do you pair with gray?  Yellow of course.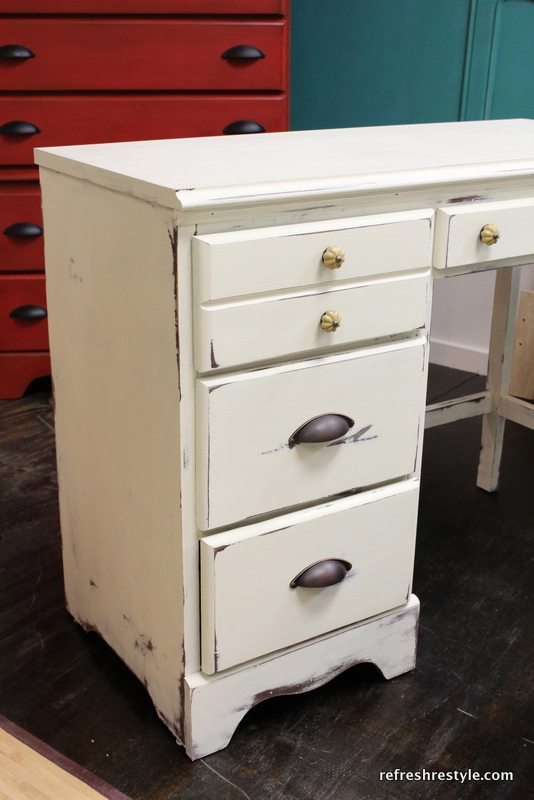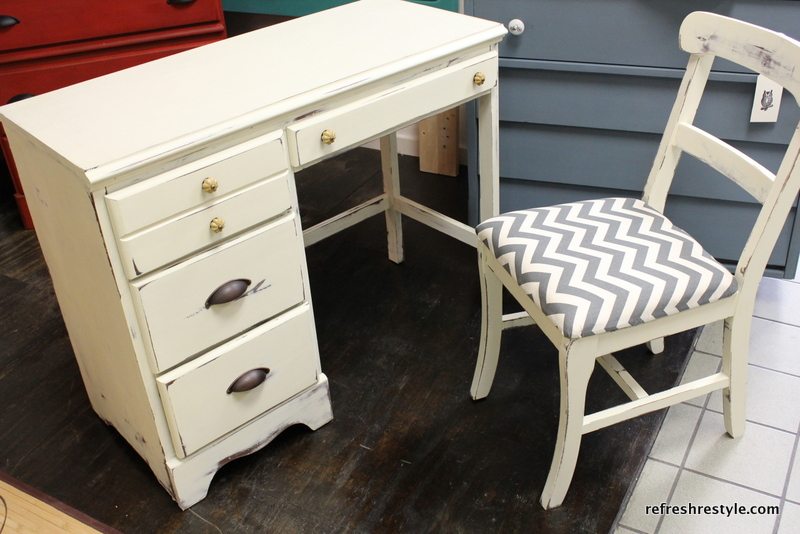 You guessed it, they sold fast.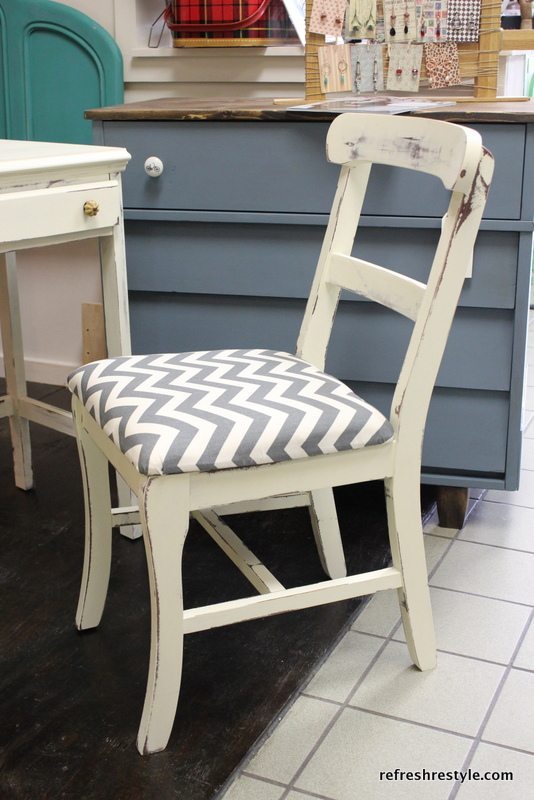 A studious student is sitting here right now, I bet 😉
What about Chevron, In or Out?
What about gray and yellow together?
Sharing at:  Blitzed on Pinterest