The tree is unusual, it has very skinny branches.  When I first saw it, I had no doubt that it was perfect!  I thought it looked so natural.
It had to grow on Mr. Refresh, he likes it now.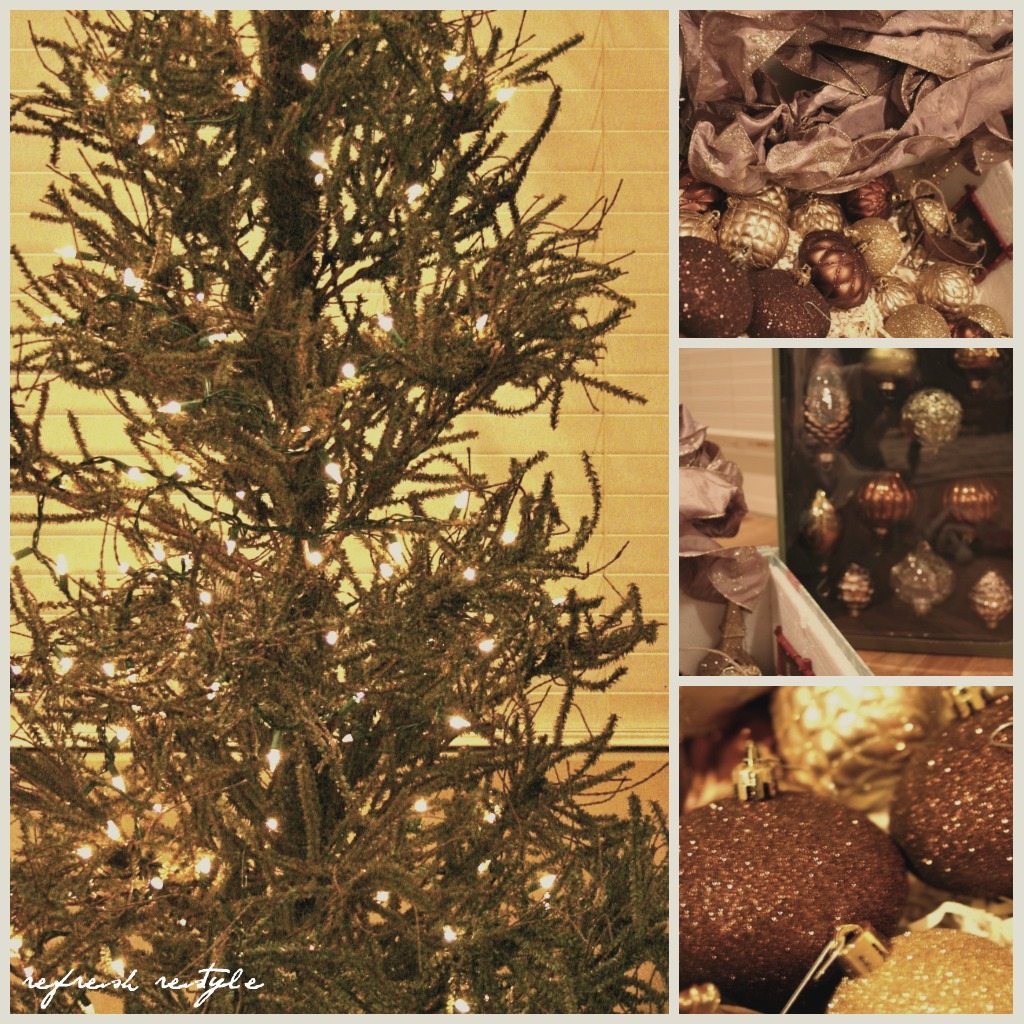 The condo at Lake Martin is decorated in browns, golds, oranges mostly nature inspired.  So last year when Sam's had their Christmas ornaments on sale, I bought a couple of boxes.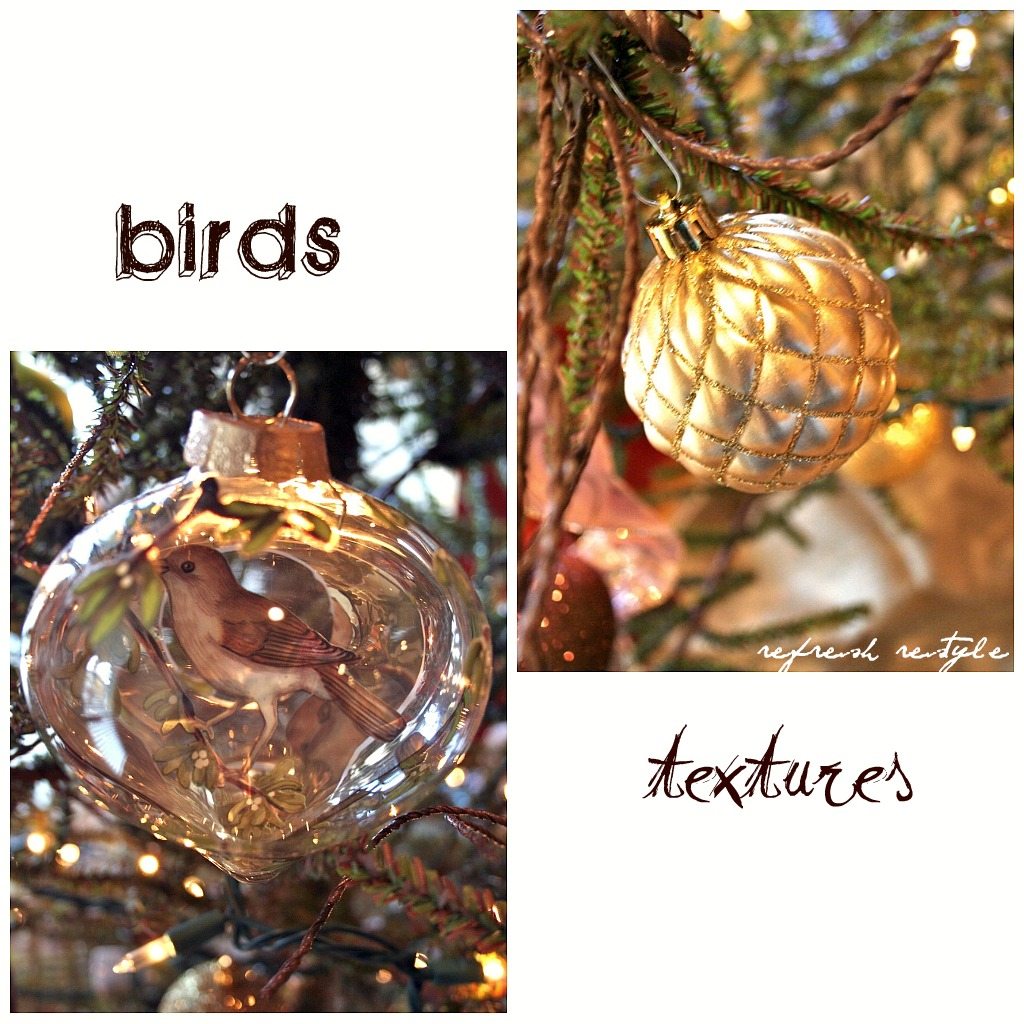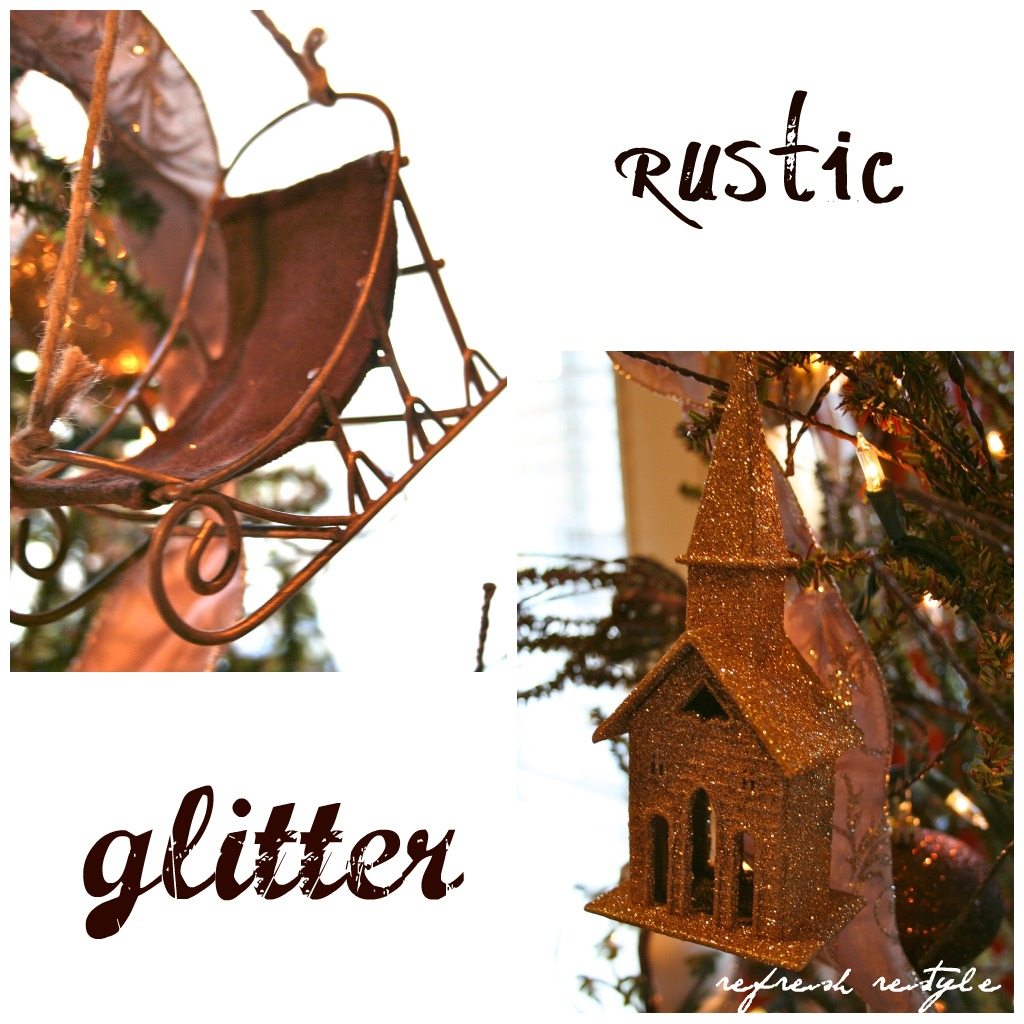 I love the ornaments that I found on sale.  The church came from Wal-Mart and my youngest grandson picked out the sleigh.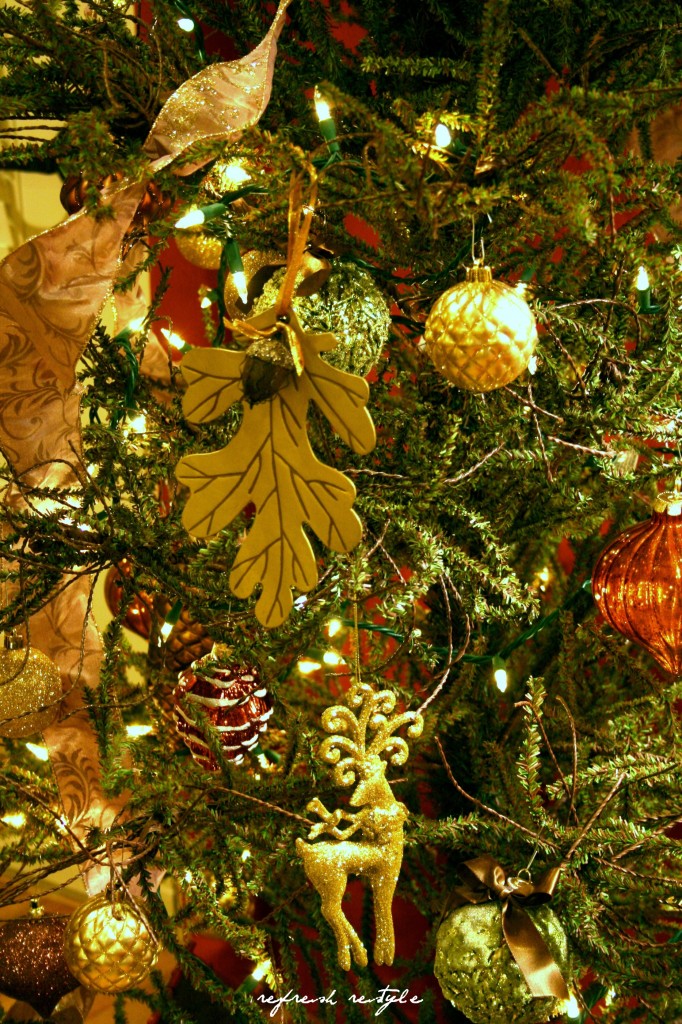 Decorating the Christmas tree and listening to Christmas music are a few of my favorite things.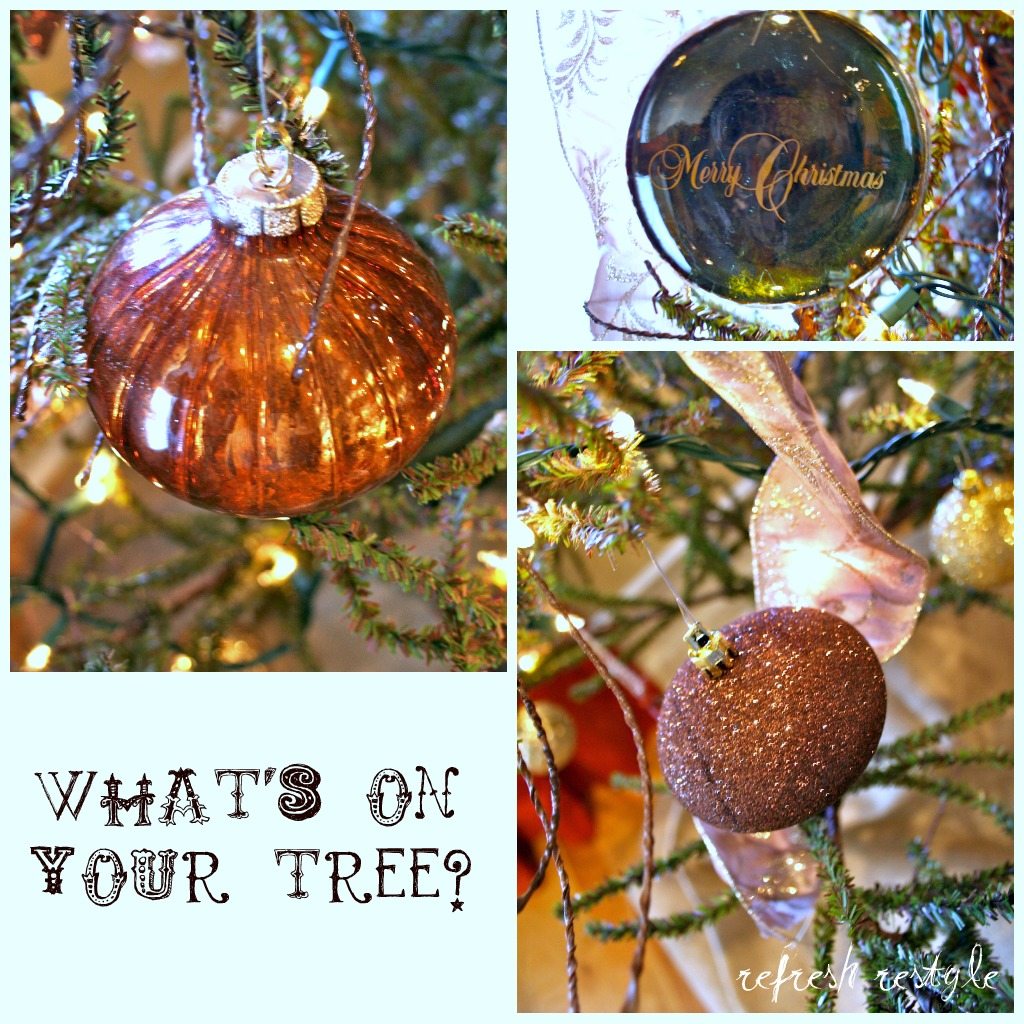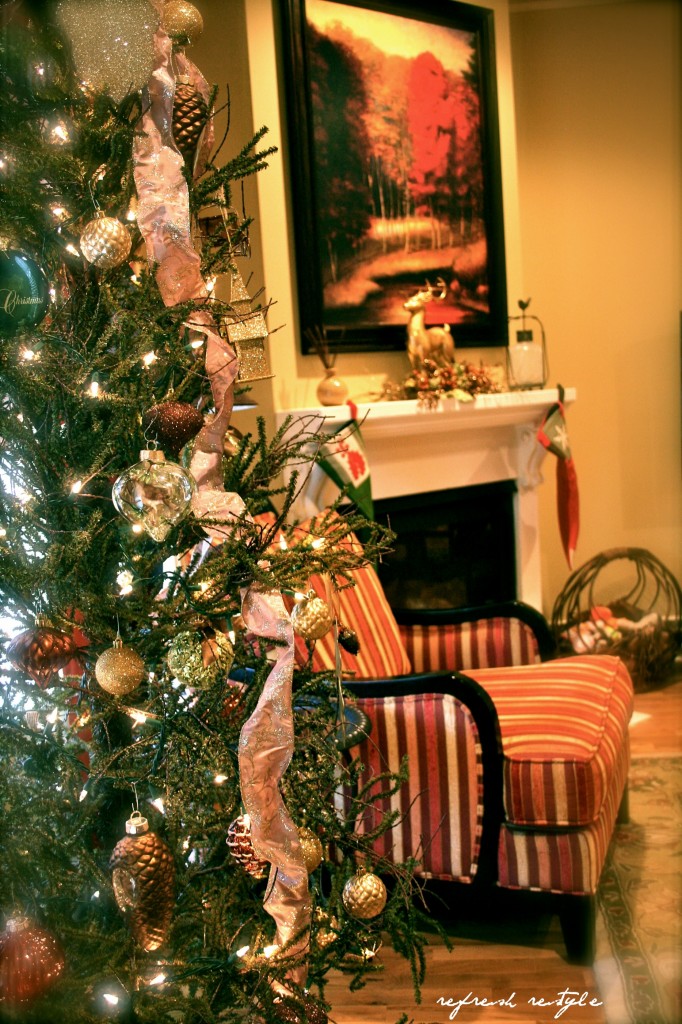 Some people complain about  decorating too soon and radio stations that play only Christmas music.  Not me, I just love it all!  What about you?
Sharing at: