can do it!
I thought about not even mentioning this, but here goes.
I was looking for some red paper to make name tags with.  I have every color, but could not find the right shade of red.  Then I looked down and saw this!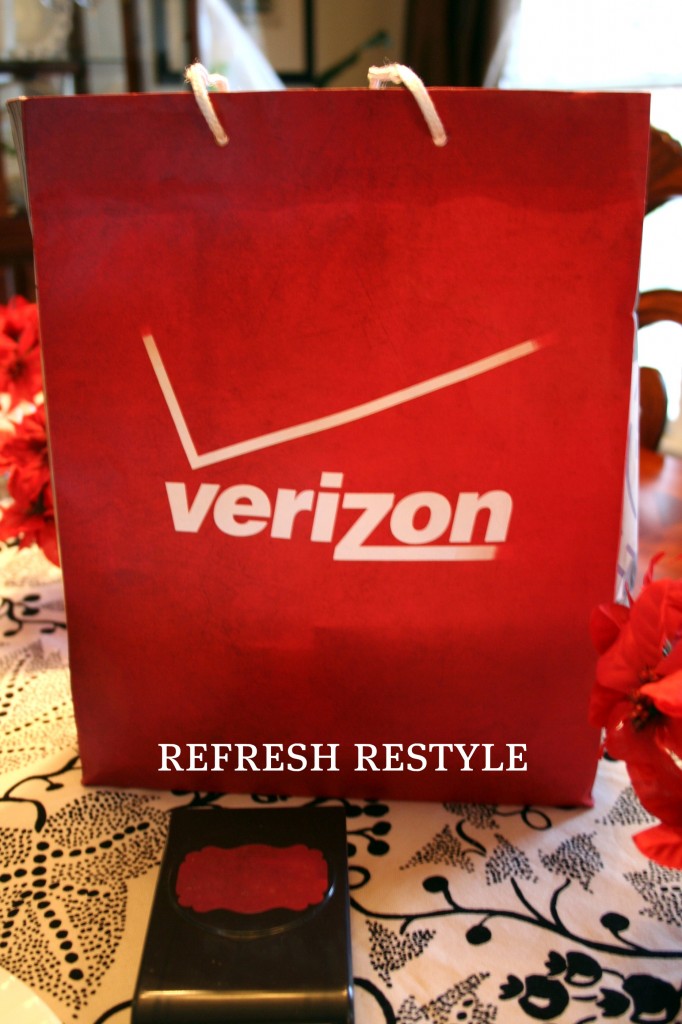 Yes, I do like to recycle.  So I used my punch—speaking of punches—they have some really large ones at Hobby Lobby and I would love to have one!!
You can't tell they were cut from a Verizon bag and besides the money that I paid for that phone, I should get a bonus out of it!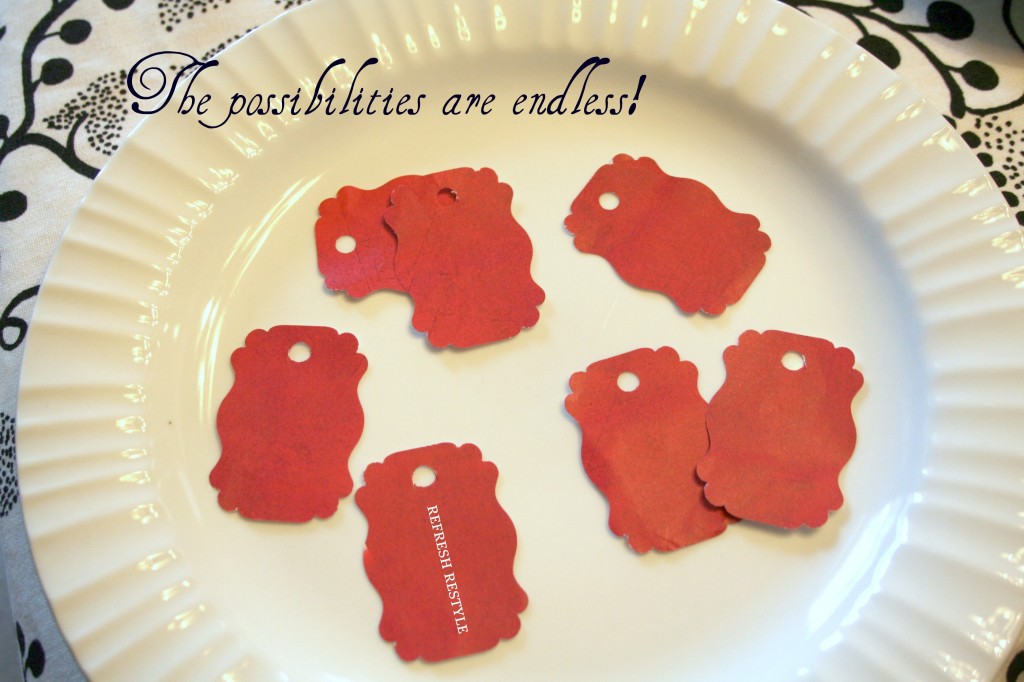 I will be punching everything now, I feel kind of silly even talking about it.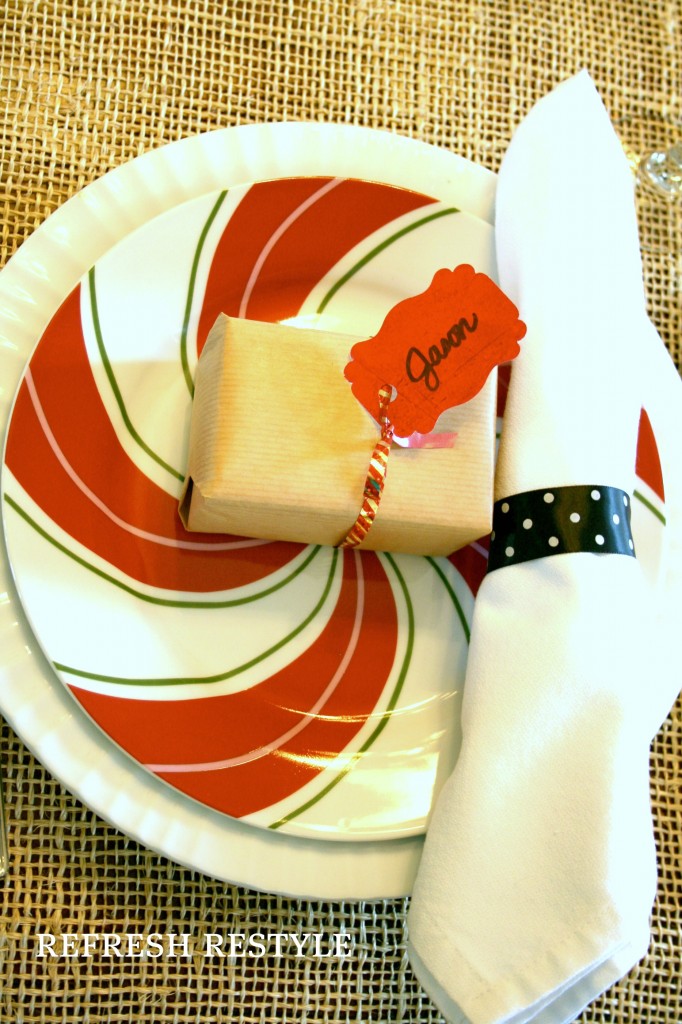 But if this helps one person, it's a plus in my book!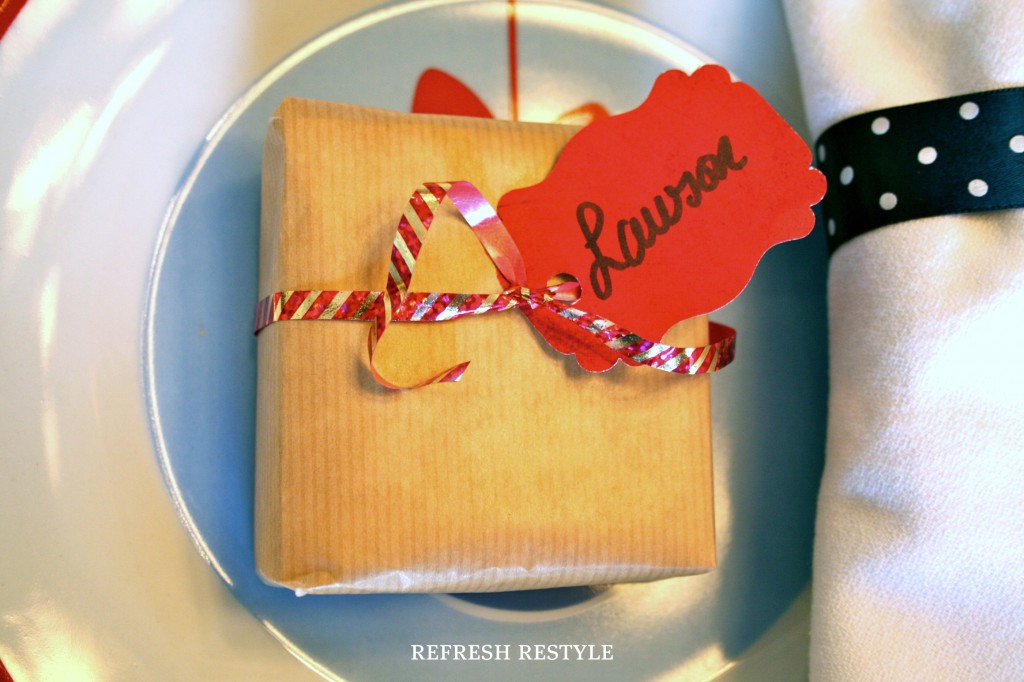 and then I ended up posting pictures so these guys could see their name 🙂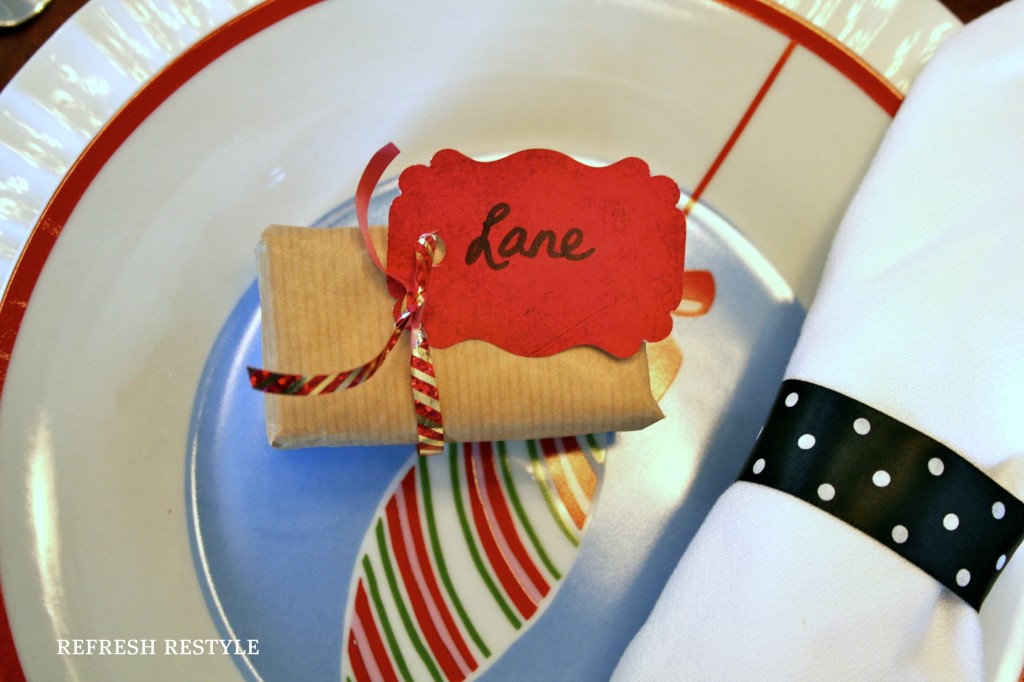 and you're going to see this table setting about three times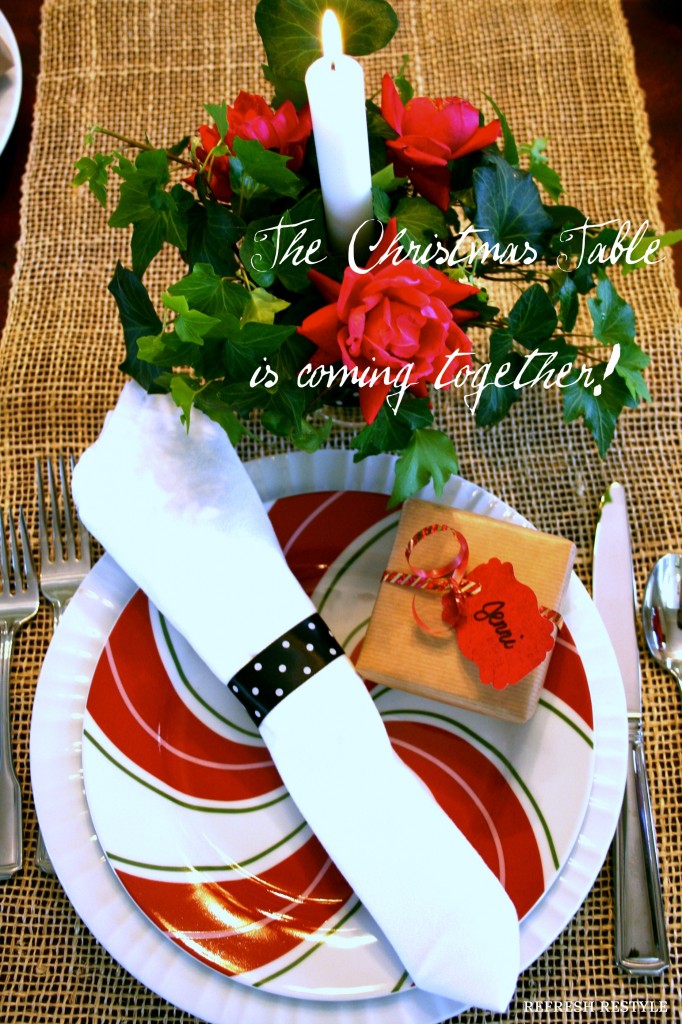 because I blogged about three different things I did for the table setting!
I hope you don't get tired of seeing it!
Don't forget to click the comment luv button, it lists your latest post if you have a blog!
Sharing here: