Cozy Master Bedroom – Ideas to Cozy it up some more…
Thinking, dreaming of ways to freshen up my space!


I believe that having an uncluttered master bedroom is necessary.
A place to relax and unwind and forget about the mess in the garage.
Or the fact that you have a storage building filled with trash to trash makeovers, that need to become trash to treasures 😉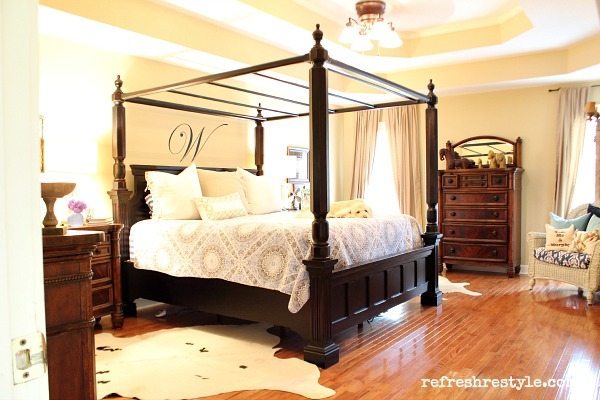 When you're in the business of changing things up, refreshing them as I say…
It's hard to leave things alone, like our master bedroom that's been like this for way too long.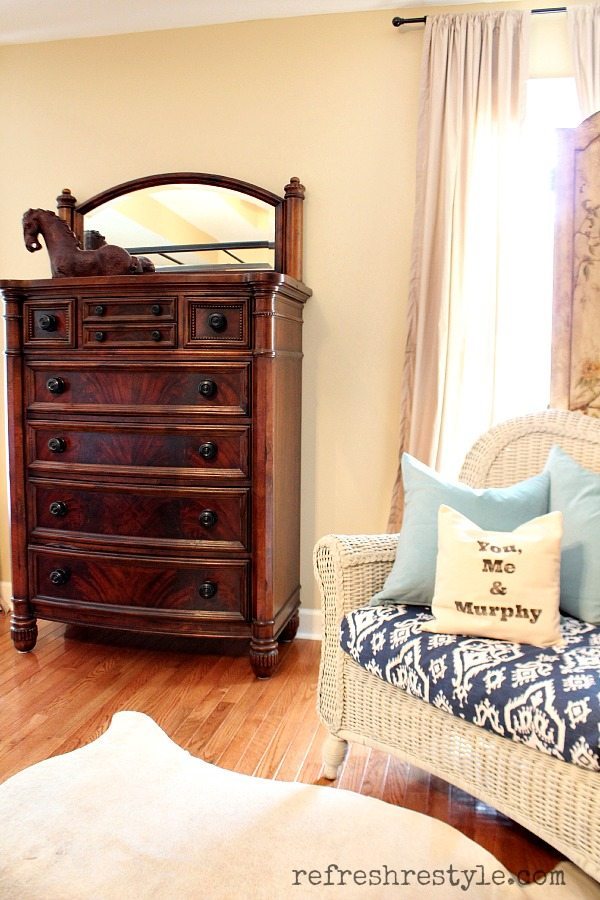 I did just paint this wicker chair and I'm loving it.
But I want to take the cozy factor of the room up a few notches.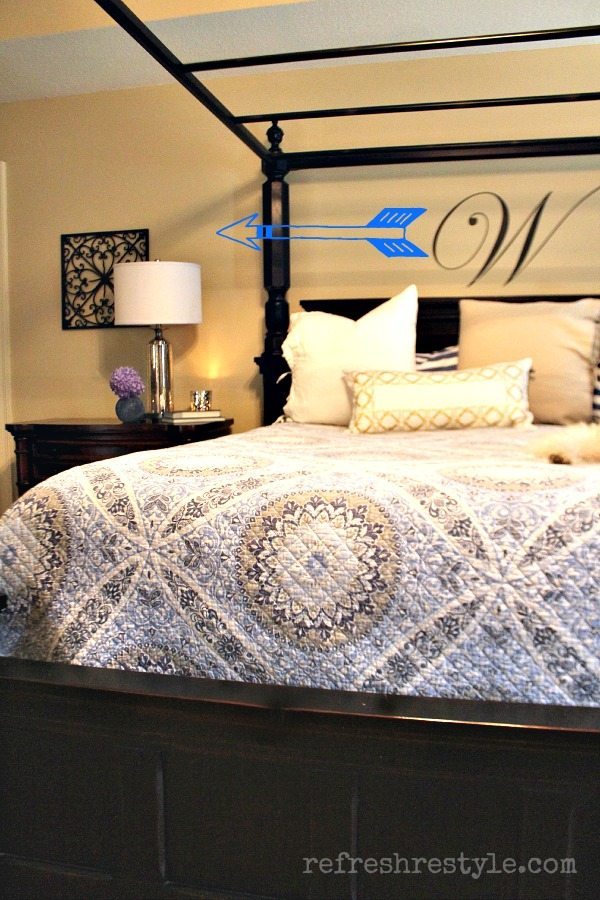 Like paint the walls a dark color.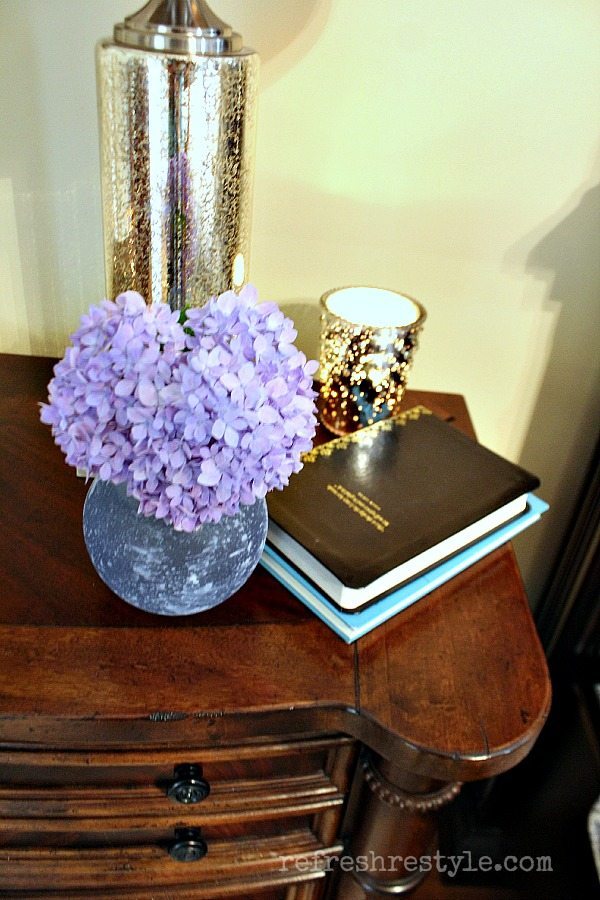 Maybe get new lamps or switch these out.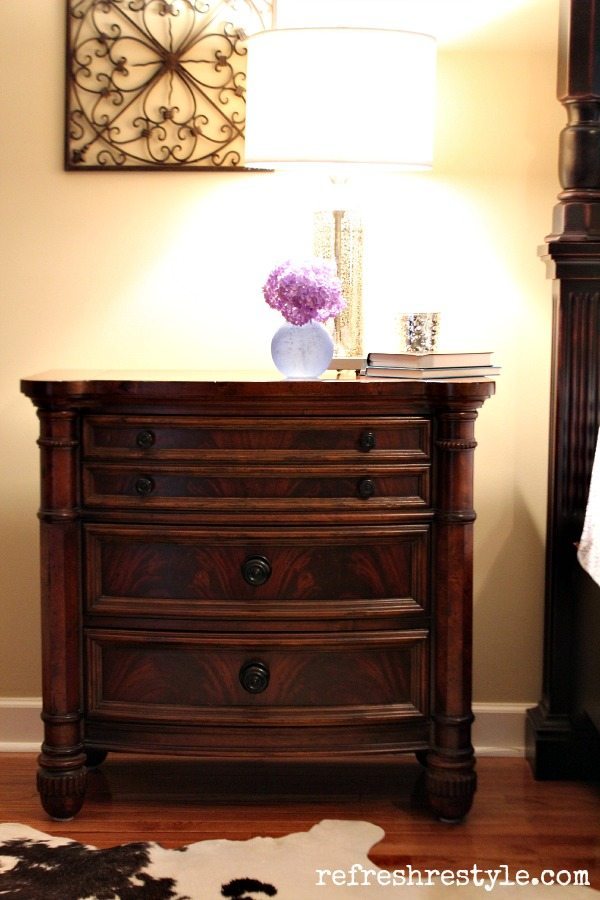 Maybe plank the walls, add some texture.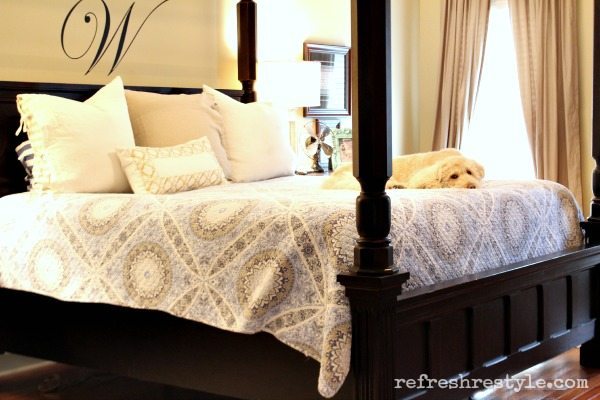 Something to make sure everyone's comfortable.
Especially that little bundle of fur on the bed. Murphy.
De-cluttered, freshened up, clean. Restful. Cozy.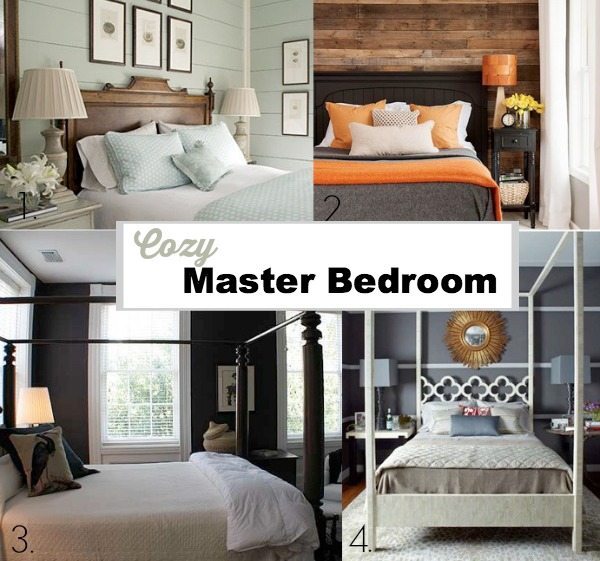 Ok what do you think?  Planked walls?
1.Painted Planked walls?
2.Wood Planted walls?
3.Black/Gray Walls?
4.Gray walls/paint the bed?
I love my sponsors, the people that inspire me and keep me on my refreshing toes.
The ones that partner with me to offer you a chance to win an awesome Dyson DC59 Motorhead! A Dyson to help you keep that dreamy, cozy space clean. (a $600 value) Awesome right, I know, can you believe it?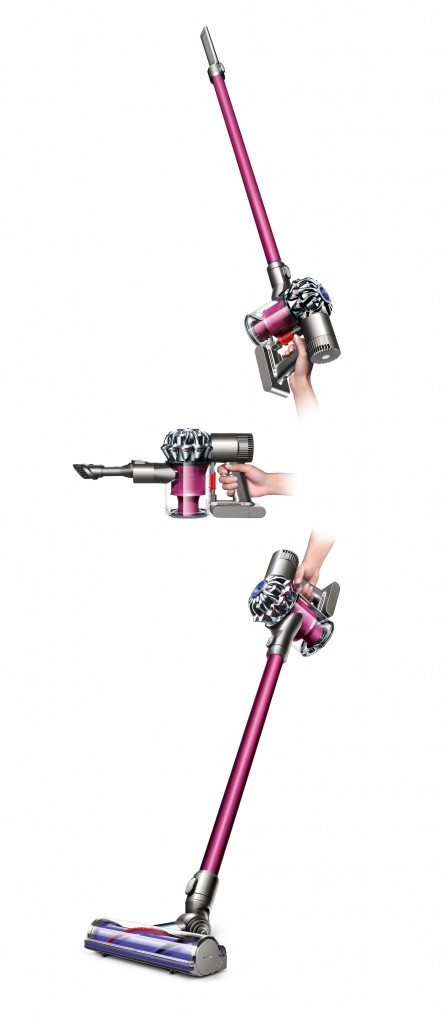 Dyson DC59 Motorhead is the latest Dyson Digital Slim™ cordless vacuum. Designed for maximum performance, ease of use and versatility, it has a direct-drive motor in the cleaner head.
You could win one and it's so easy to enter!
Giveaway instructions:
Visit  Dyson,  come back here and leave a comment on this post, answering the question: What is your dream space and what Dyson DC59 Motorhead feature do you enjoy the most? Easy, you just entered!
(The lucky winner will be announced Monday, August 18th, and will be notified through a response to their comment. They will have 5 business days (by 8/25/14) to submit their email address and claim their prize.)
Go ahead enter, now 🙂