Hey friends, it's time for an update!! Getting organized is exhausting and wonderful at the same time. We had a warm day so I tackled this area in our garage. After looking at this before photo, I am feeling a little accomplished.
Be sure to join in the fun, just take a photo of your before and a photo of your after. Click here: Creative Space Organizing Challenge and read all the details! 
Ps. there will be prizes!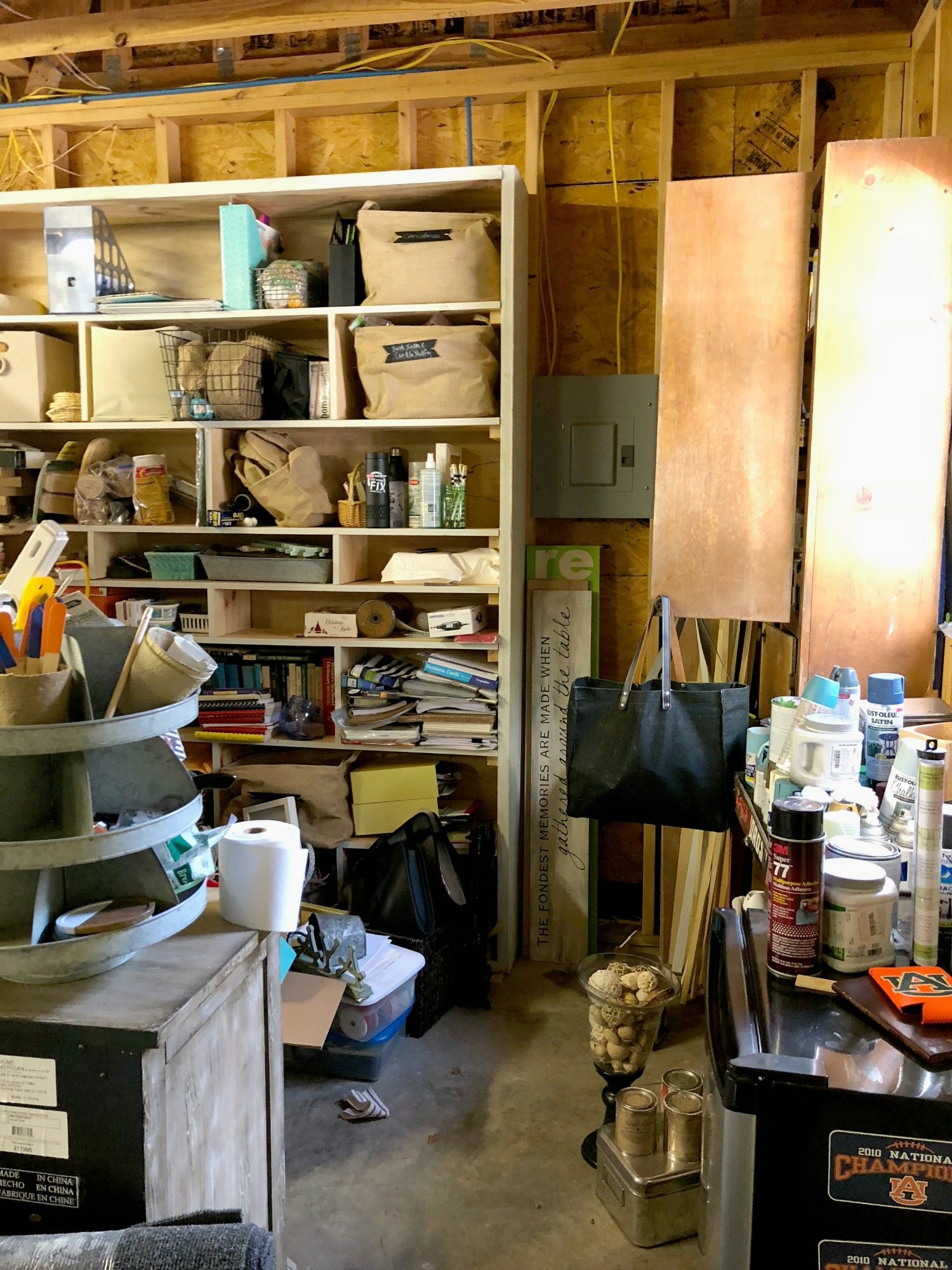 Mentally, this space has been draining. Even though I don't see it every day, I know it's there. In our previous house, I had a huge office in the basement, it was nice to have a place for everything. With the cottage makeover and construction around here  for the last year, this garage has practically been left untouched.
After a few hours today, I filled a few boxes for donating and trashed a lot! My goal was to organize supplies so that I can quickly locate craft supplies when I'm crafting. I even have an empty wire basket to gather supplies to bring inside when needed. One basket contains only watercolor supplies, no I am not a water color artist, but I want to be.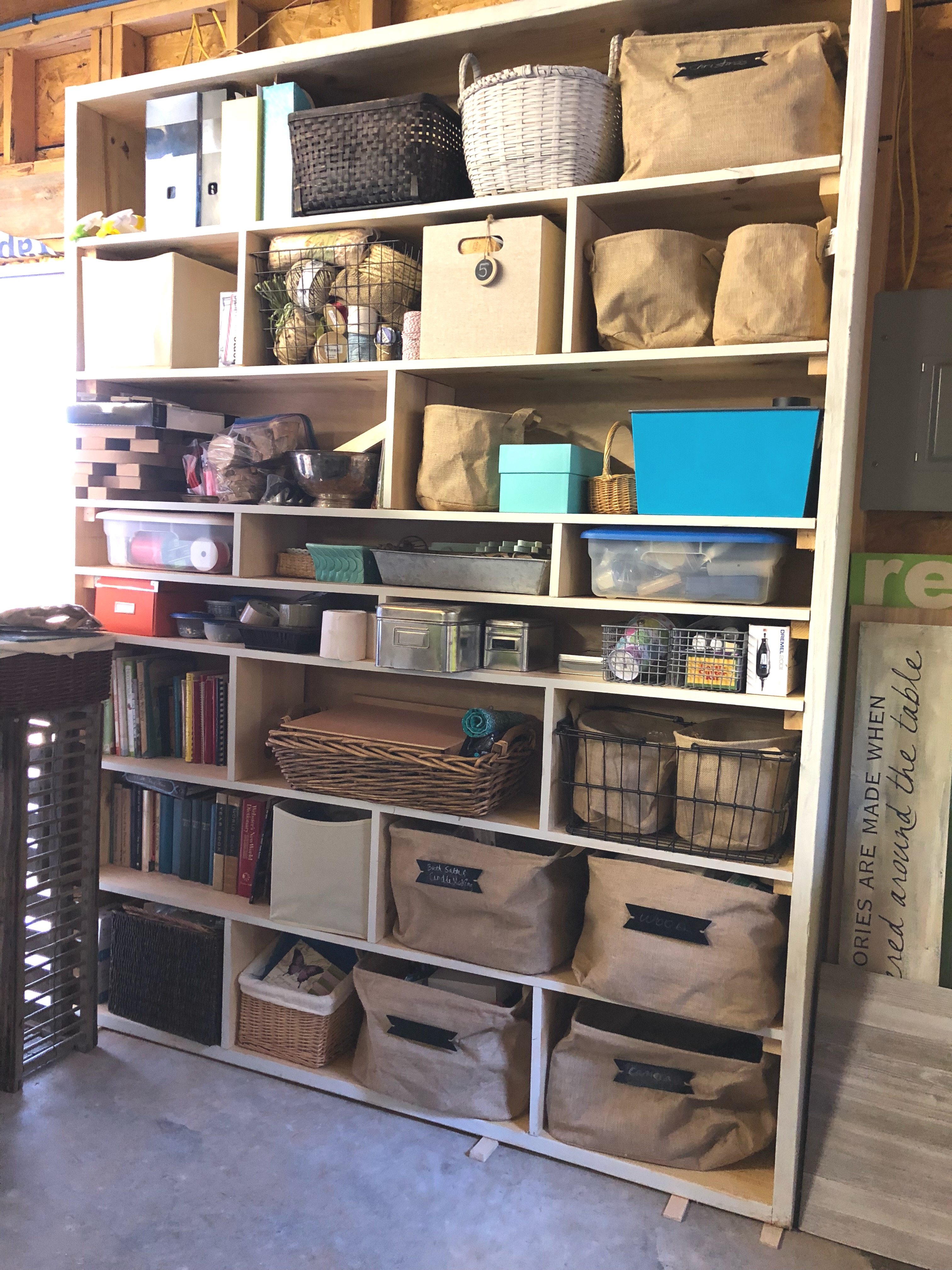 I can even see the floor now!! I hope you've taken photos of your before spaces, honestly, I didn't realize how bad it looked until I saw these photos. I wear rose colored glasses 😉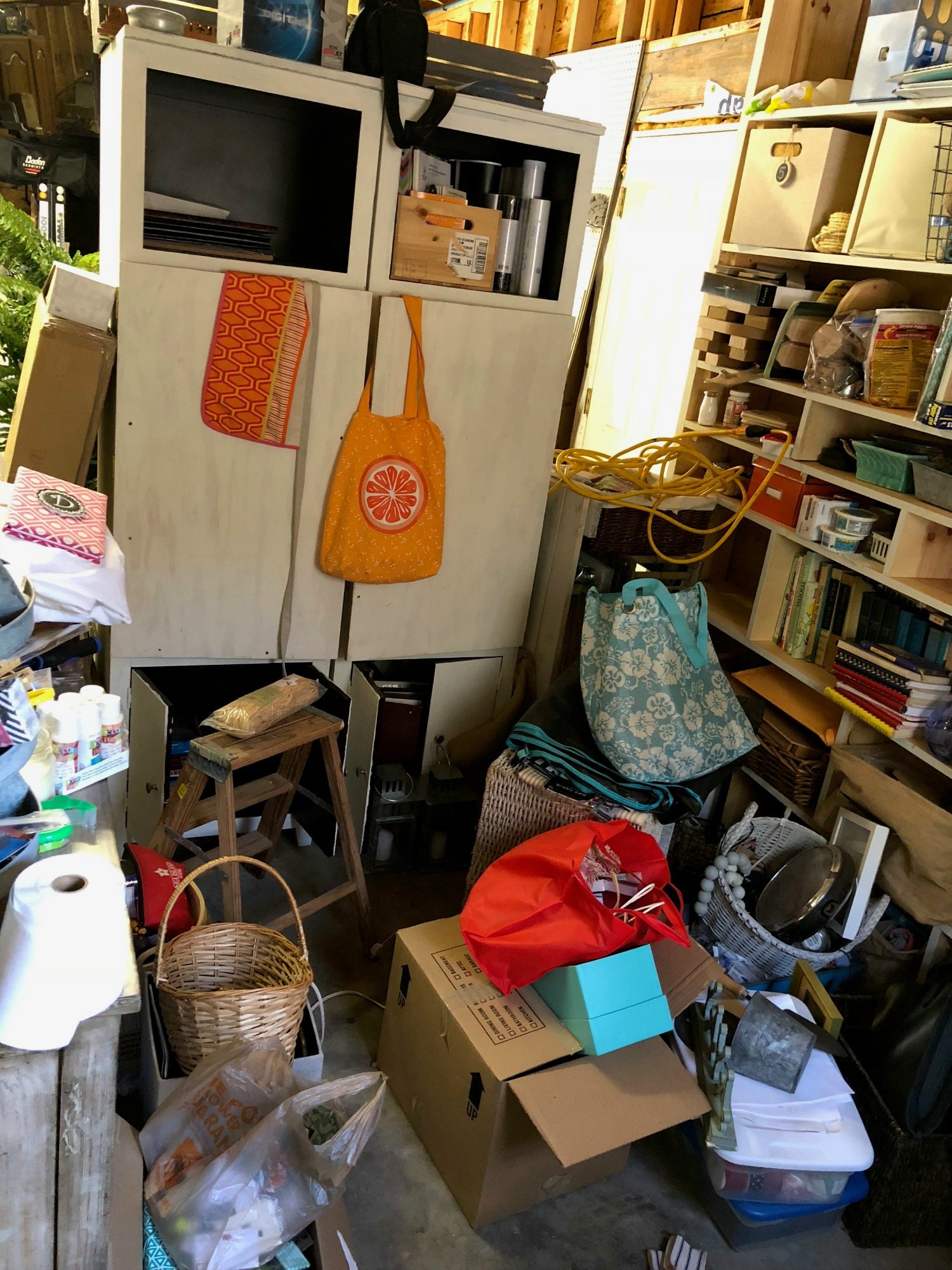 I bought these large burlap storage bags at Target a couple of years ago. They are sturdy and hold a lot.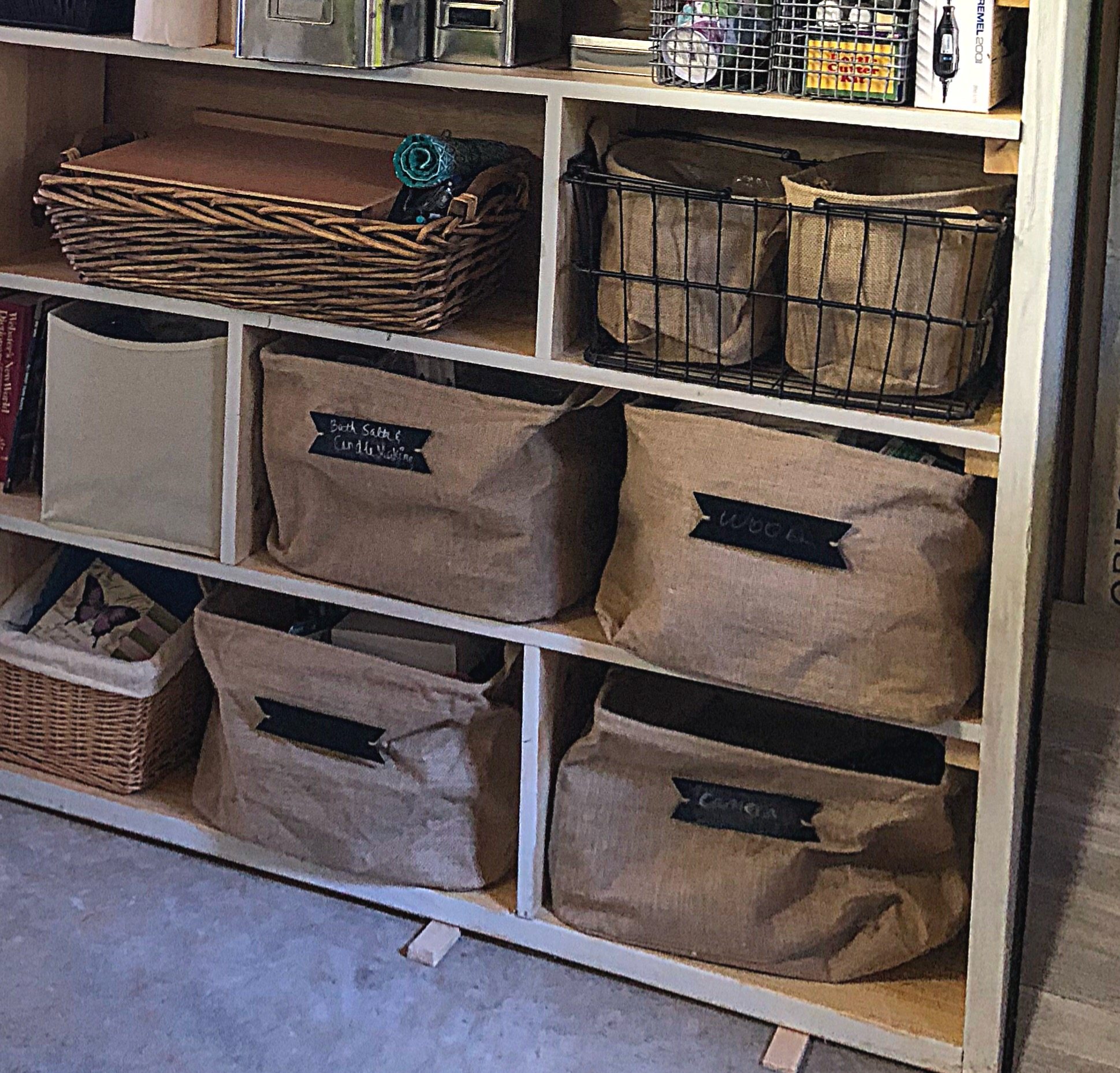 For paint and smaller craft items, I filled this storage piece and I need to finish labeling the chalkboard drawer fronts. I do know where my glue gun is!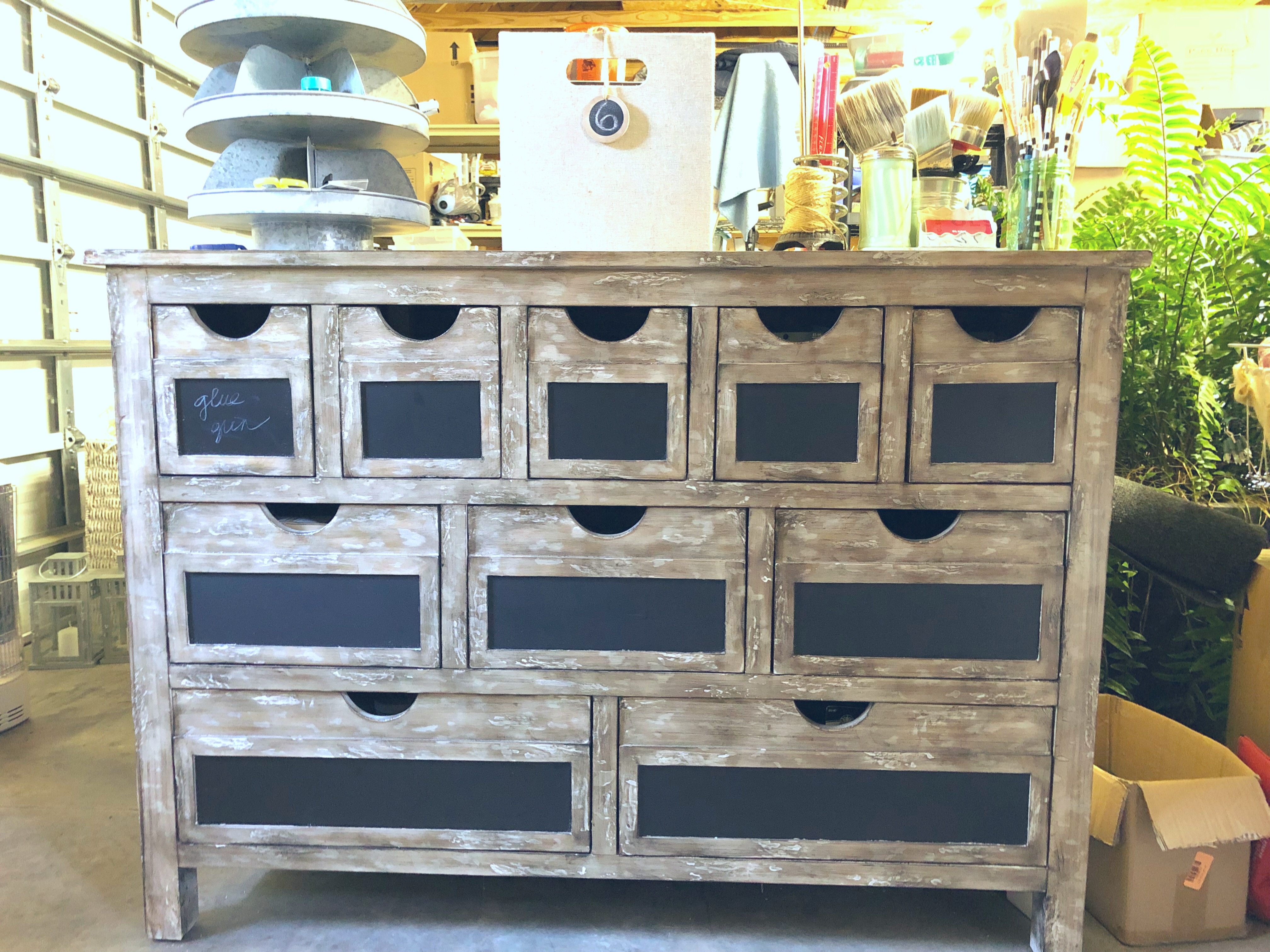 One drawer is full of Miss Mustard Seed milk paint. I am feeling more productive already!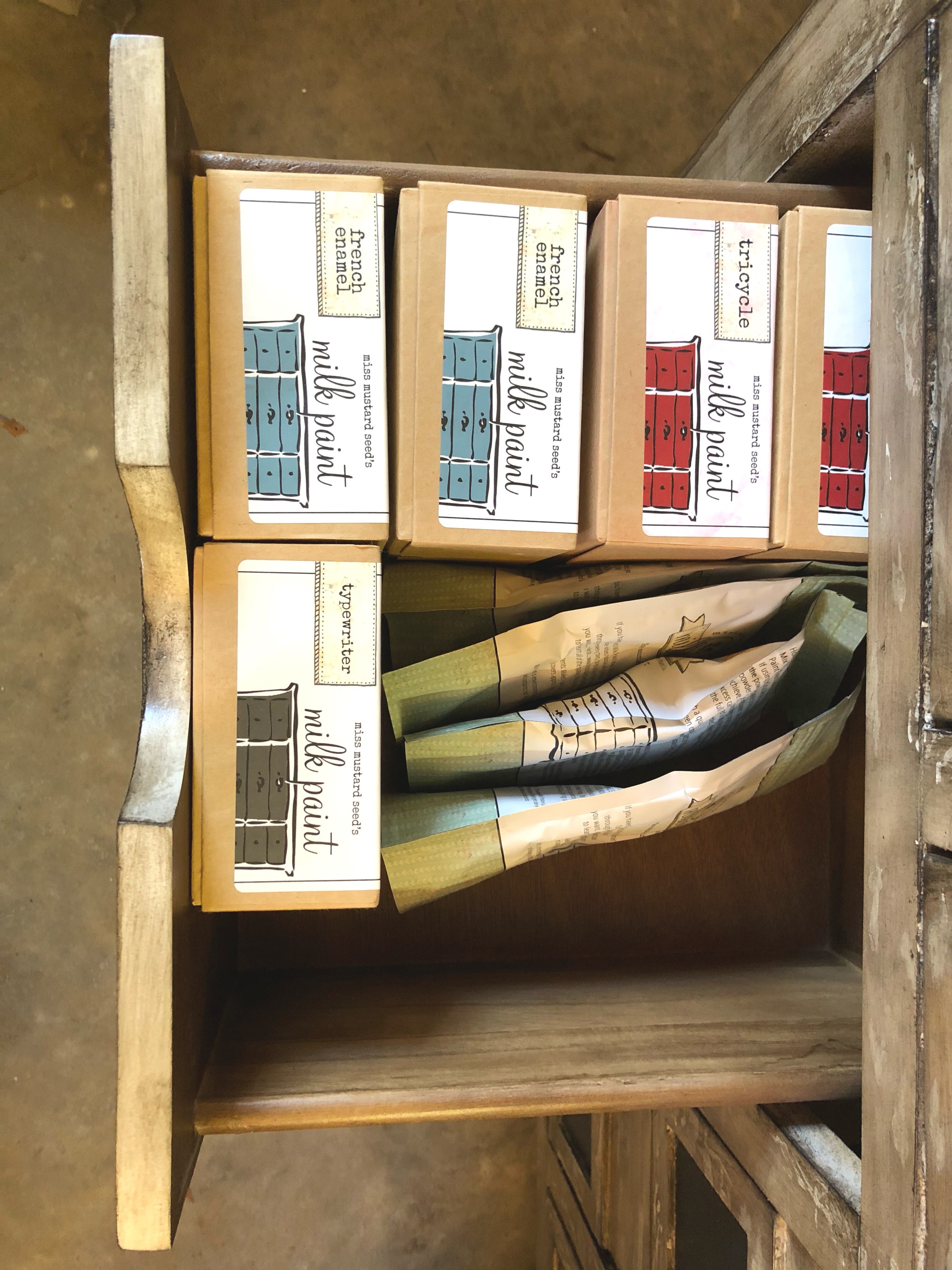 This is an oversized garage. With lots of storage. On this side, I'd love to finish and insulate the walls. Basically, create a room in the garage. There's a bathroom on this side and the way the garage was designed it would be easy to do. At least that's the way I describe it to my husband. He knows trouble is brewing when I say, it will be easy, all we have to do is…
I'll keep you posted on that!