Maison Blanche had me at Creme de Menthe.
I knew I was going to love it!

I searched for the perfect chest to makeover. Ok, you're right, they are all perfect for a makeover!
But I found one that was begging for a change.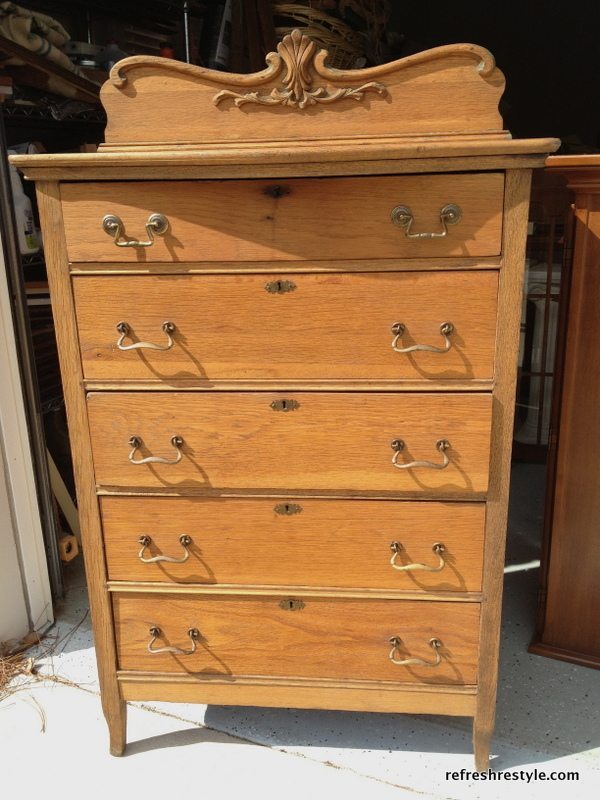 The color was off, the wood dry, the drawers loose.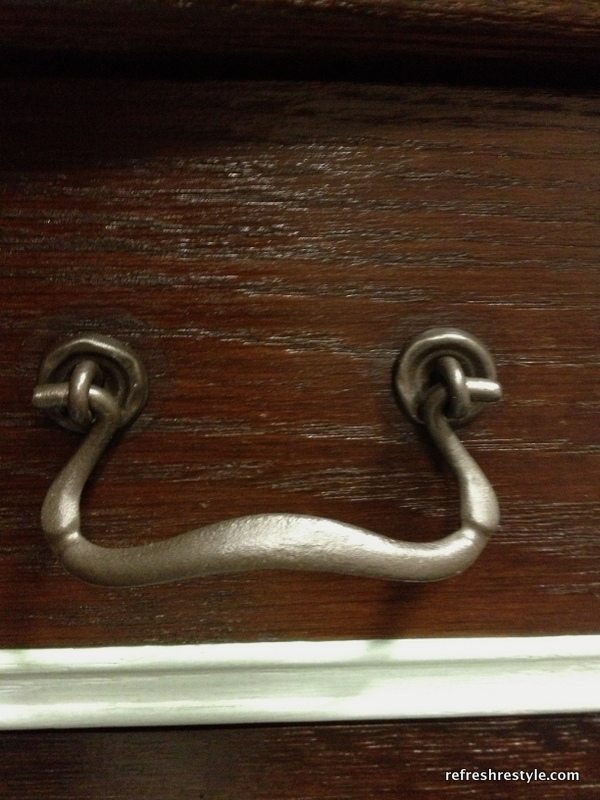 I feel certain the hardware was handmade. I used this treatment to save it.
I love being able to re-use hardware and this was perfect.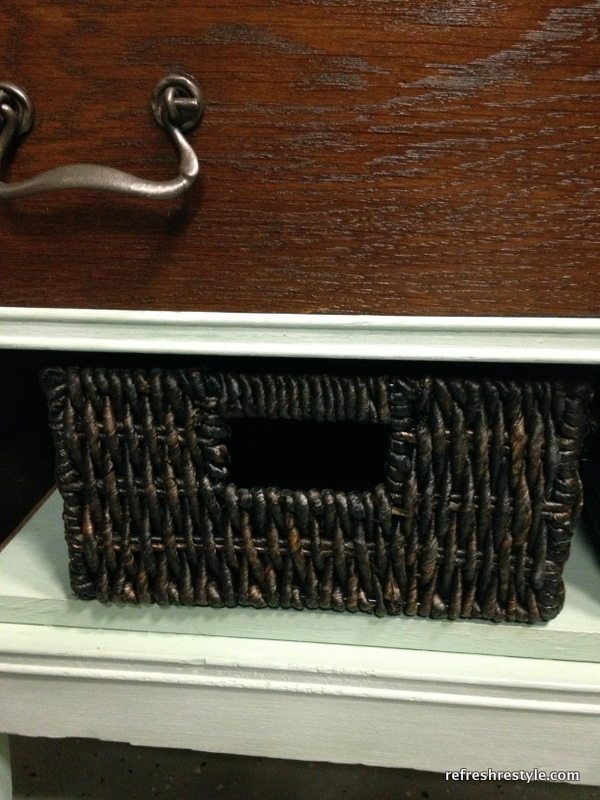 One of the drawers required too much repair, so I went with these.
I just measured and added a shelf board, to support the baskets.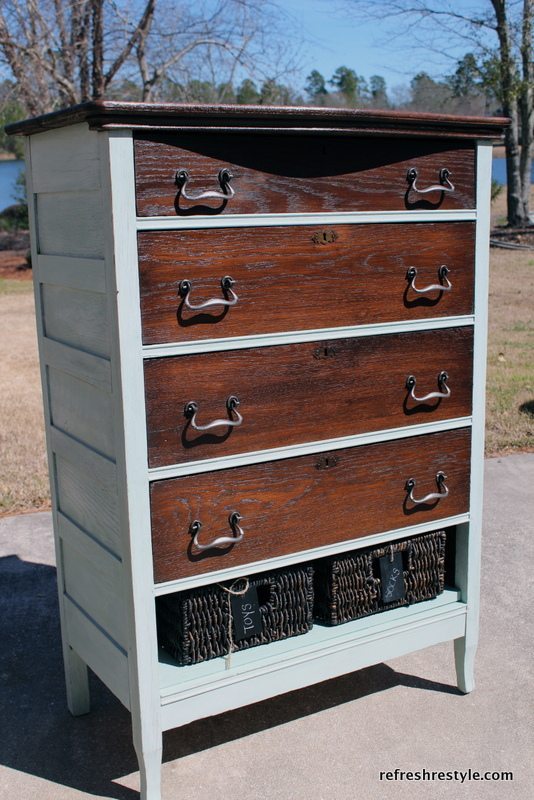 I made little chalkboard tags for the baskets.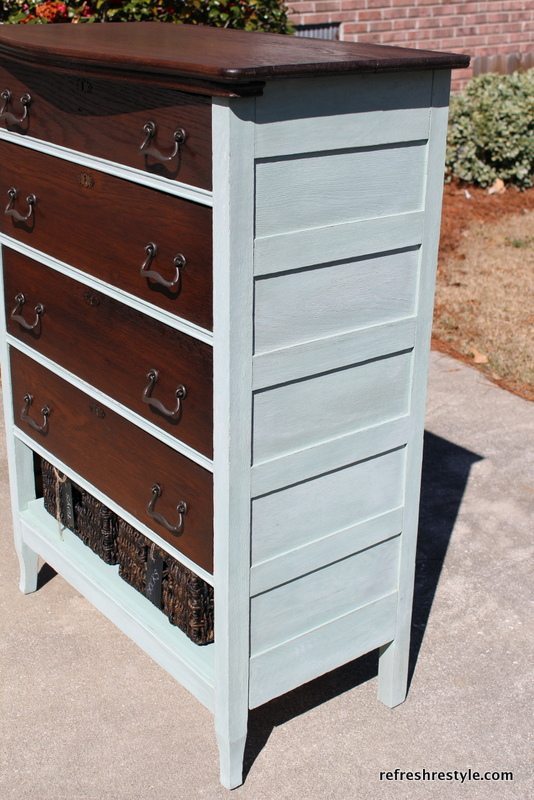 This is one of those makeovers that I wanted to keep.
I guess I fall in love easy, because that happens to me a lot 😉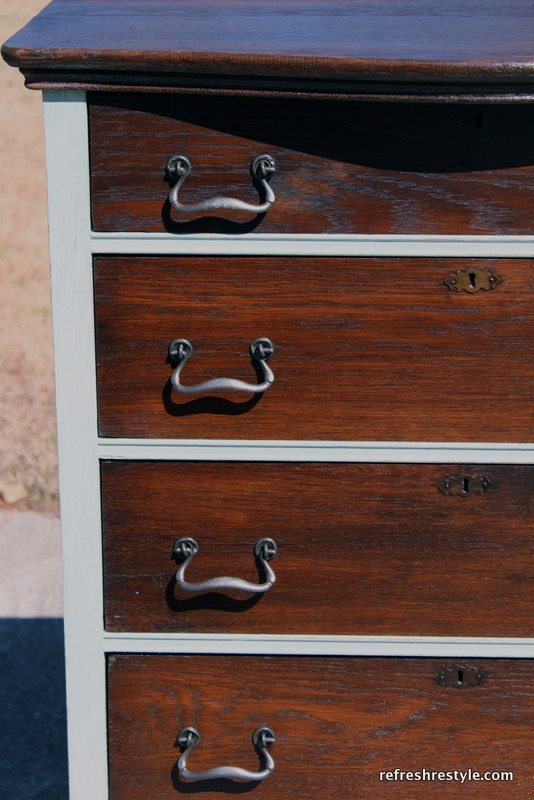 There's just something about a two tone makeover, a good mix of wood and paint.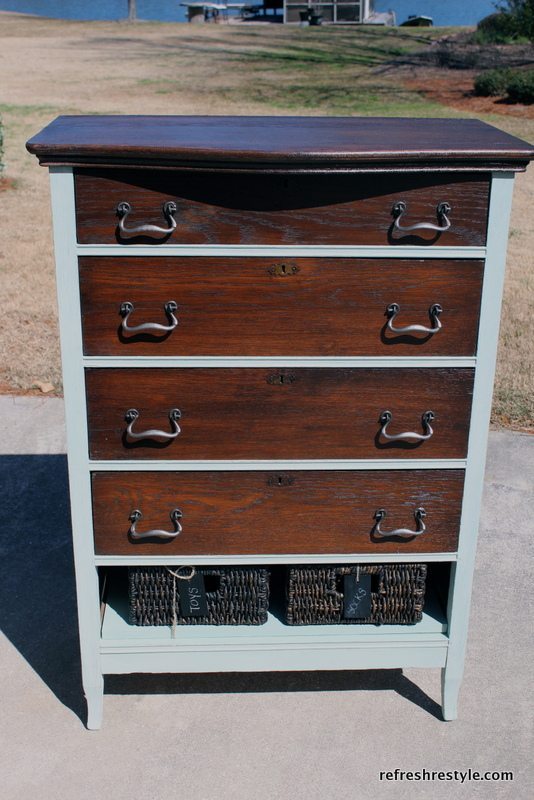 True love for me, what about you?
Here's what I did with the piece from the top, tell me what you think:
Click here: Decor Steal Look A Like from Furniture Piece