How I repurposed a few pieces of wood to create a shelf and I spray painted it with Krylon Chalky Spray Paint!

I was so excited to find out about this awesome Chalky Finish Paint from Krylon! I couldn't wait to try it and tell you all about it. Oh my goodness, love it! Thank you Krylon for providing the paint for this project.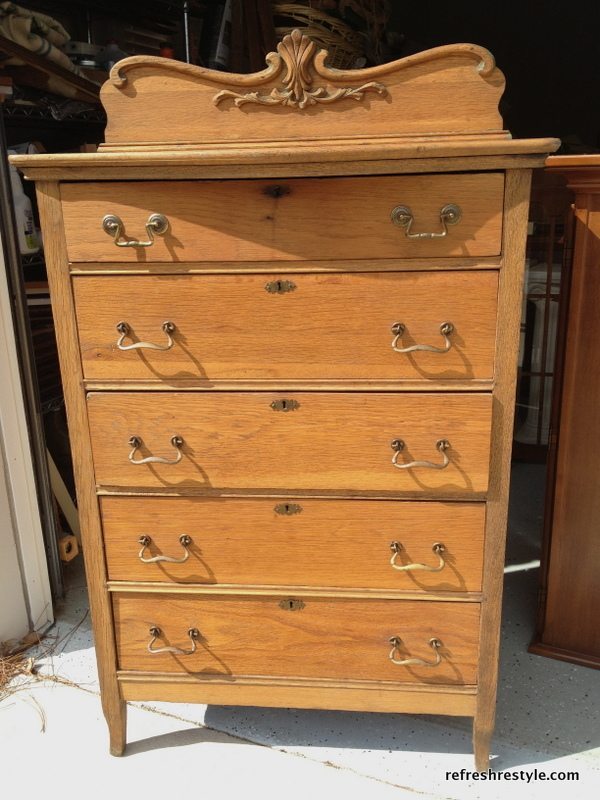 I had the top piece of this dresser left over after I repurposed this dresser. The carving was so awesome, I knew that one day I'd repurpose it in to something. See this dresser makeover right here: Awesome dresser, some people got annoyed that I removed that piece.
One day this shelf from Decor Steals popped up on my Facebook feed, and I guess you can see what happened next!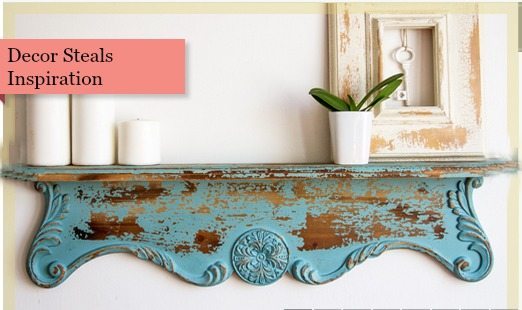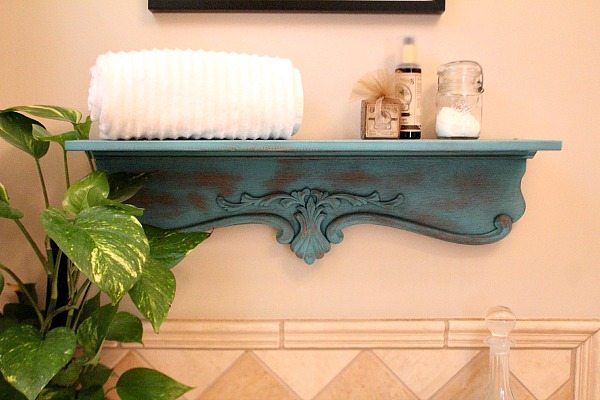 Here what I used:
1 Ikea pine shelf board, it was a little shorter than the shelf
3 1 1/2″ screws
Dark Stain
Krylon Chalky Spray Paint
Salvaged wood piece
1. Attached the pine shelf board to the piece of salvaged wood, I predrilled and used one screw on each end and one in the middle.
2. Stain both of the boards with your choice of stain color. The dark stain is what you will see when you sand/distress your piece.
3. Spray paint your piece and let it dry according to the manufacturers directions.
4. Use a sanding block to sand the painted area so that your dark stain shows through. You can sand a little or a lot…step back and look at it. Stop when you like it!
The Krylon spray paint does not require a top coat, so you're done!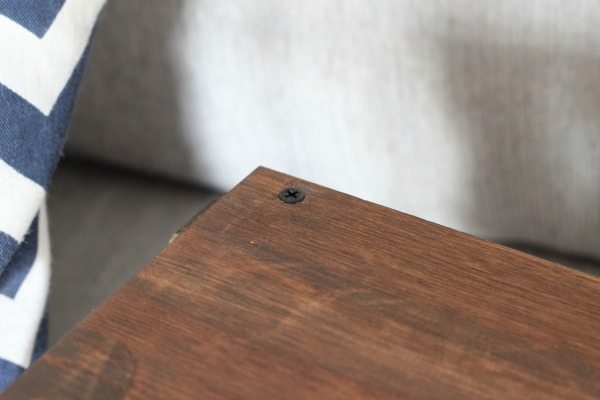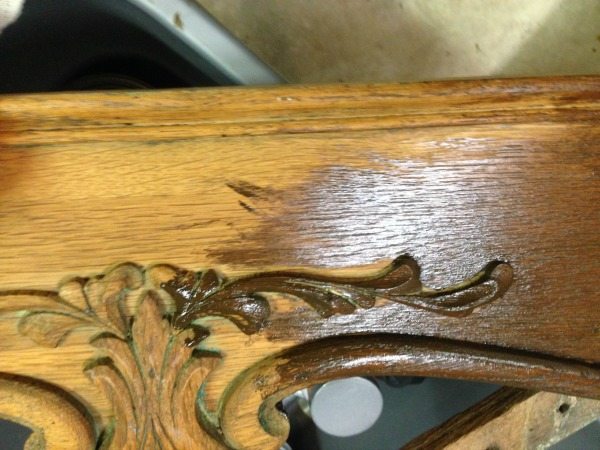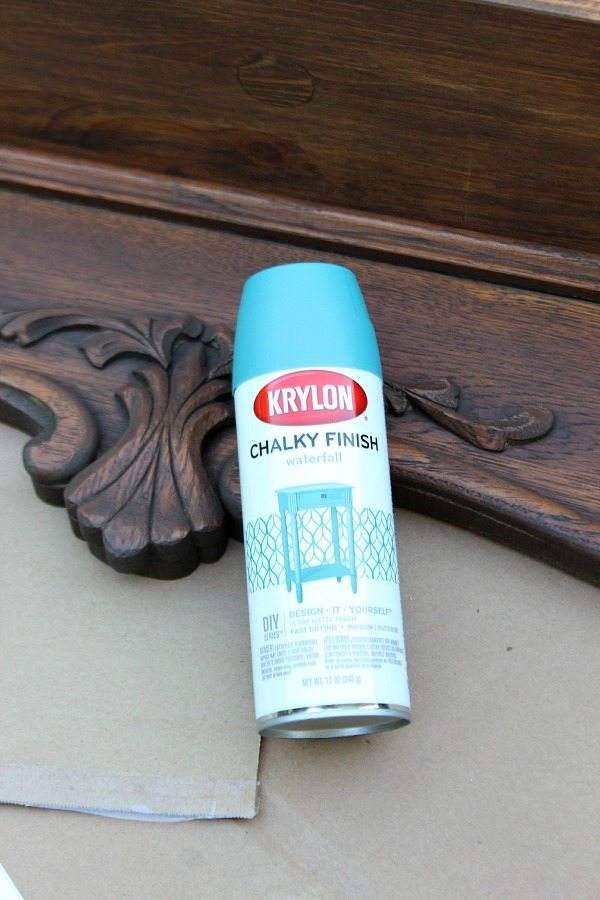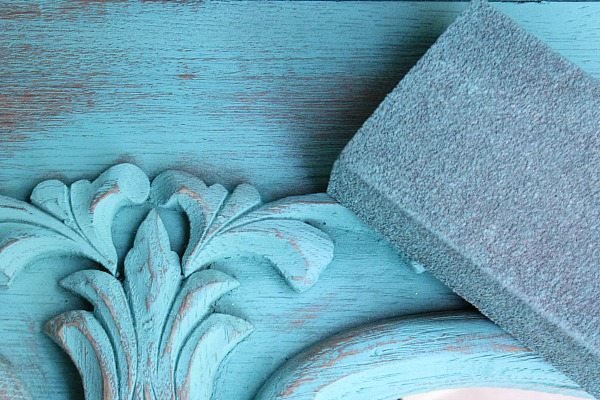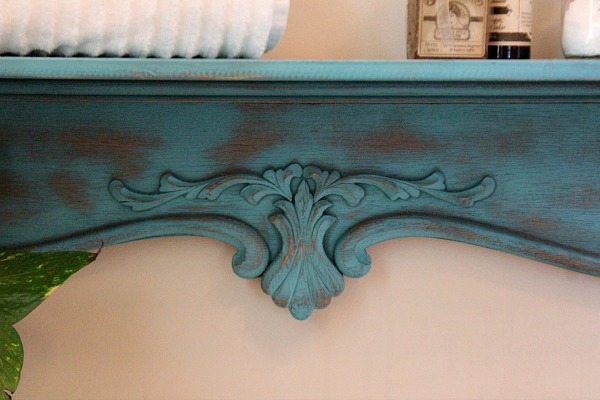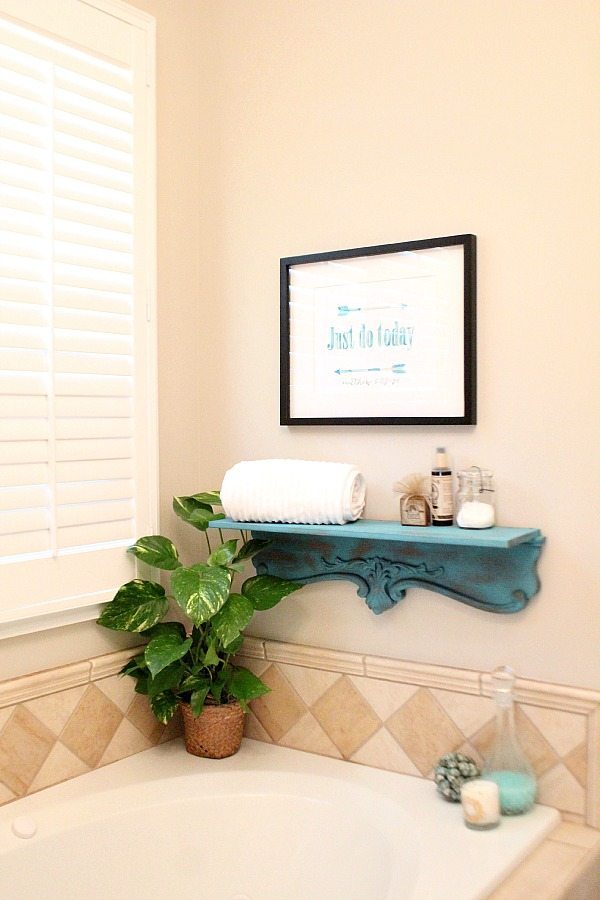 I added the shelf to the wall at the end of my tub.
Now I have another space to decorate and redecorate!
You can never have enough flat storage areas!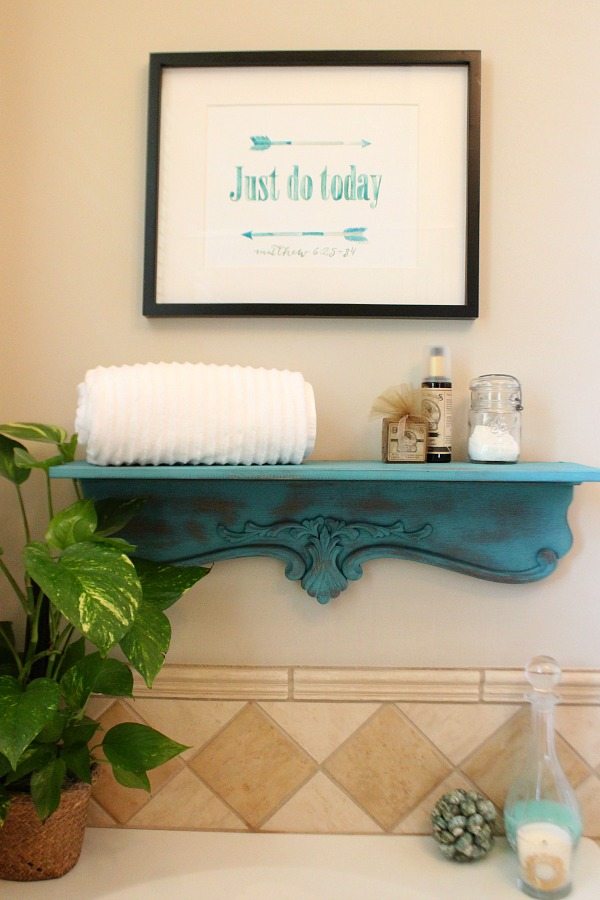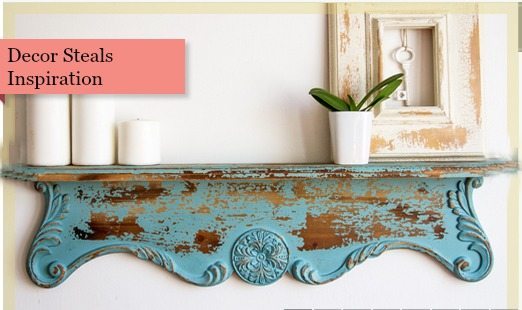 I saved money and repurposed something that I already had.
Look around your house and change things up, think outside the box.
Refresh, Repurpose 🙂 Refresh Restyle on Facebook and Pinterest or Instagram
I'm so excited, the basement project started today! Nothing else is finished in the house, so why not start another project! Yeah, that's how we roll!
See all my DIY projects click here:  Tons of DIY ideas!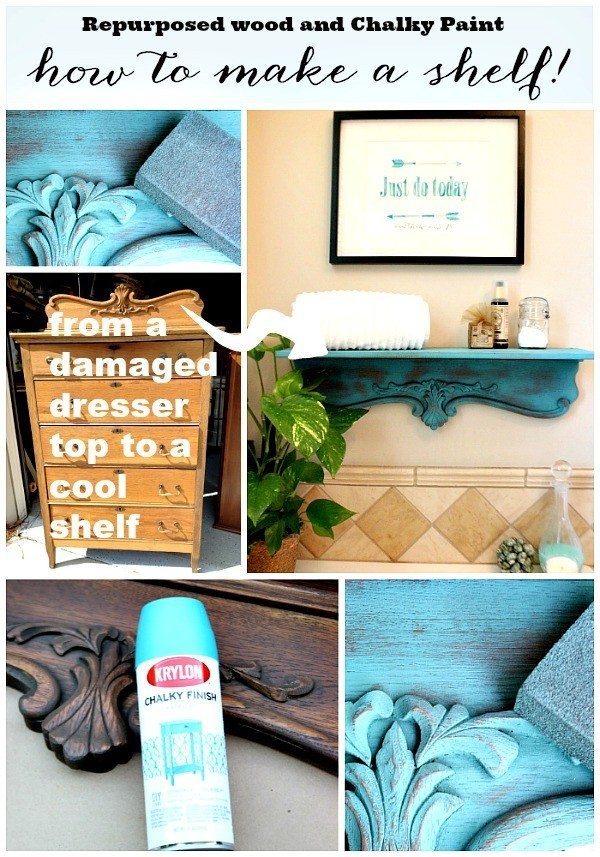 Repurposed Shelf with Krylon Chalky Spray Paint – look at things differently.