Auction's for Alabama @ Restore Interiors-ends June 1st!!

As Murphy discussed on Monday, well she did, I have been working on some curtains.  When am I ever going to learn to just buy stuff!  Never, I'm sure.  I broke two needles and I think my feeds need some kind of adjustment!  I started out with my new machine, finished with my old singer!
I cut a flat king sized sheet 2 inches less than the width of the burlap (I left the burlap 7 inches longer than needed, so that I could have a 4″ bottom hem. Hemmed the bottom of the burlap, sewed each of the long sides together leaving the top and bottom open. I ironed the sides, when you look at it from the back, the burlap wraps around, forming the lined drape look. ( When I lined up the fabric, at the bottom, I left the hem of the sheet. I positioned it one inch above the hemmed burlap, so that it wouldn't show.) Sides and bottom are done, fold over the top and sew, once you've determined the length.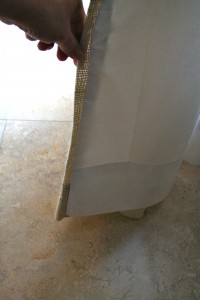 (Two things about the pic above that I found funny: my sewing is perfectly straight (not) and I have man-hands-if you watched Seinfeld, you know what I'm talking about!)
After: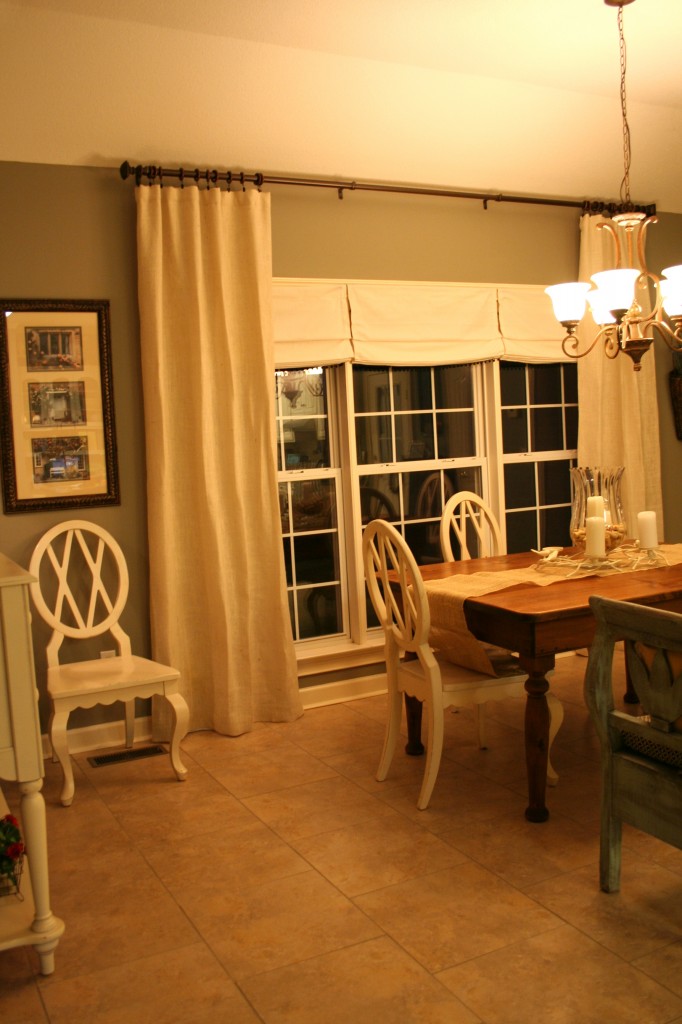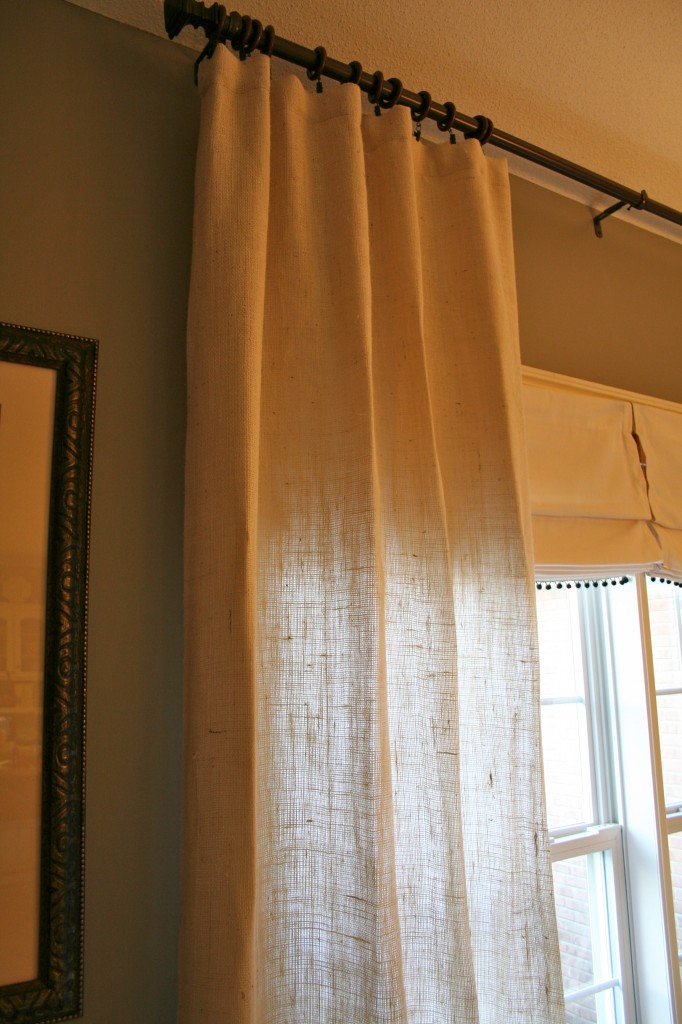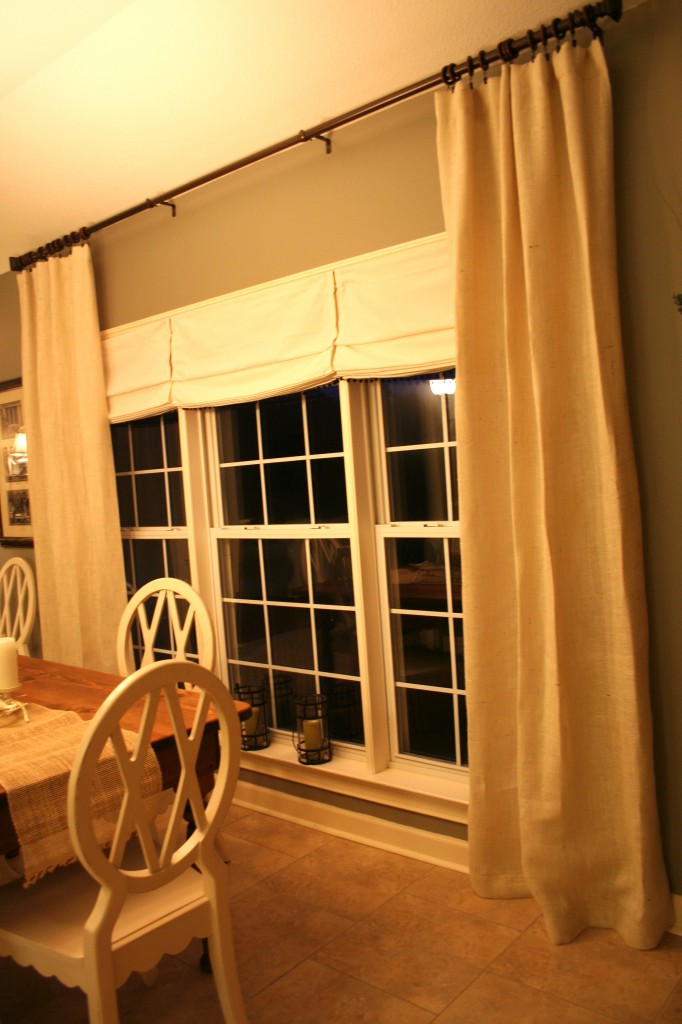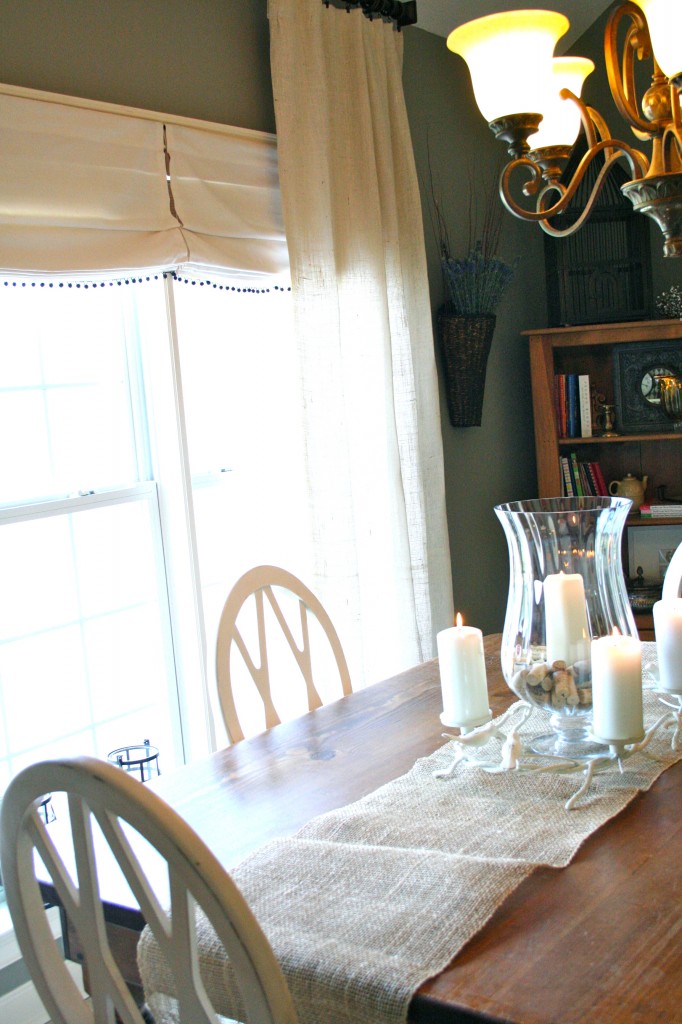 Flash, no flash, daylight, night time oh well, I hope you get what I was going for!  It's hard to take good pictures of windows!
Thanks for checking out my latest project!