This is going to be fun: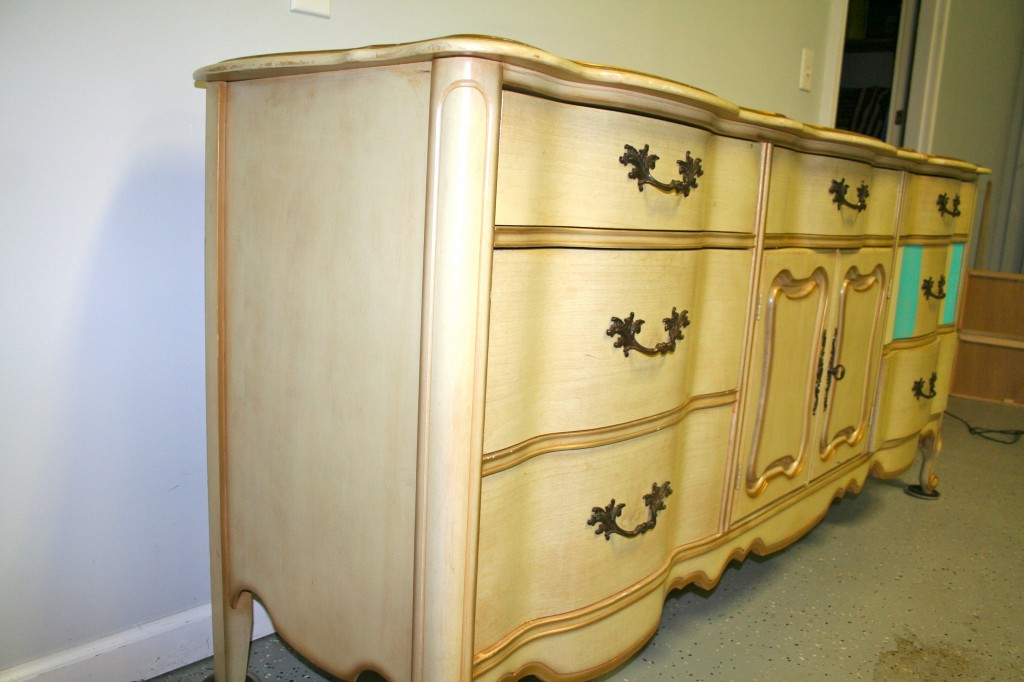 Don't judge me, I know the garage floor is dirty!
Testing a few colors on the end, I'll probable go with boring beautiful off white or white, just had to dream a little!
It came with a really big, fun mirror 🙂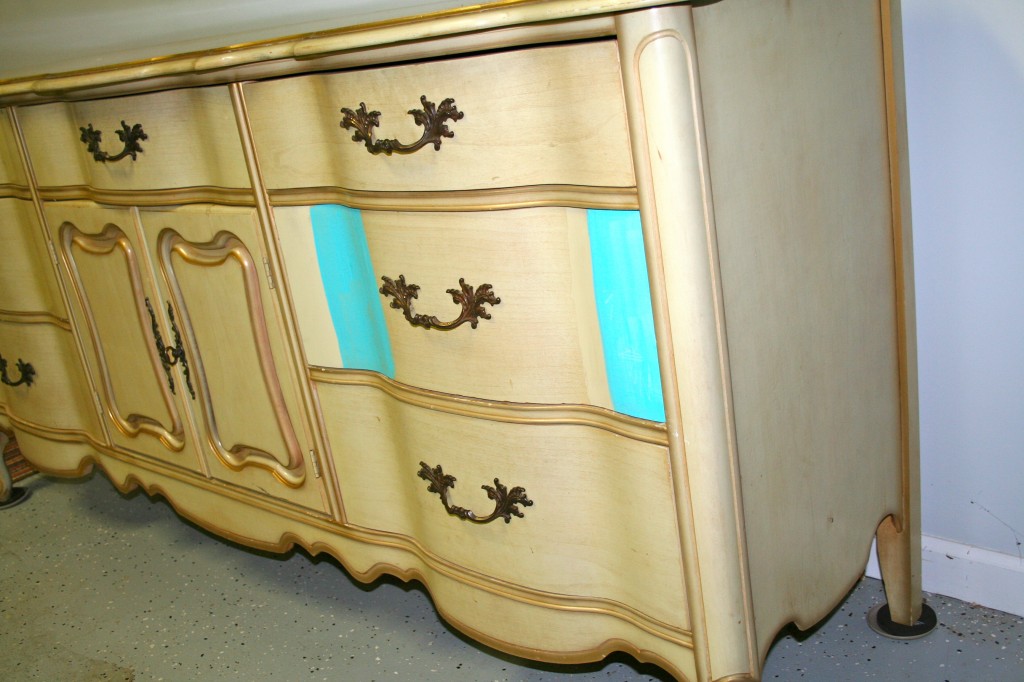 It's in perfect condition, dove tailed beauty (for $45.)!
Maybe I'll do something cool like this: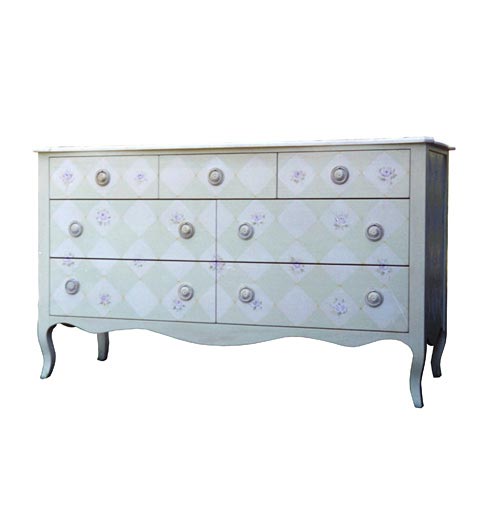 Where's my paint brush??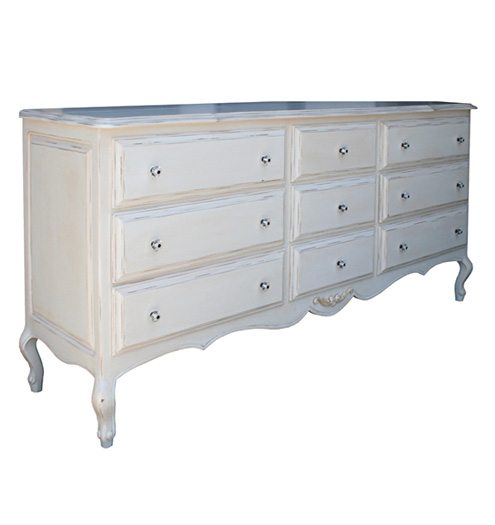 Probable more like this:)
Don't give up on your old furniture, reFresh it!