Hey y'all, it's time for those Dear Santa letters! I created one that you can download and print at home for your children.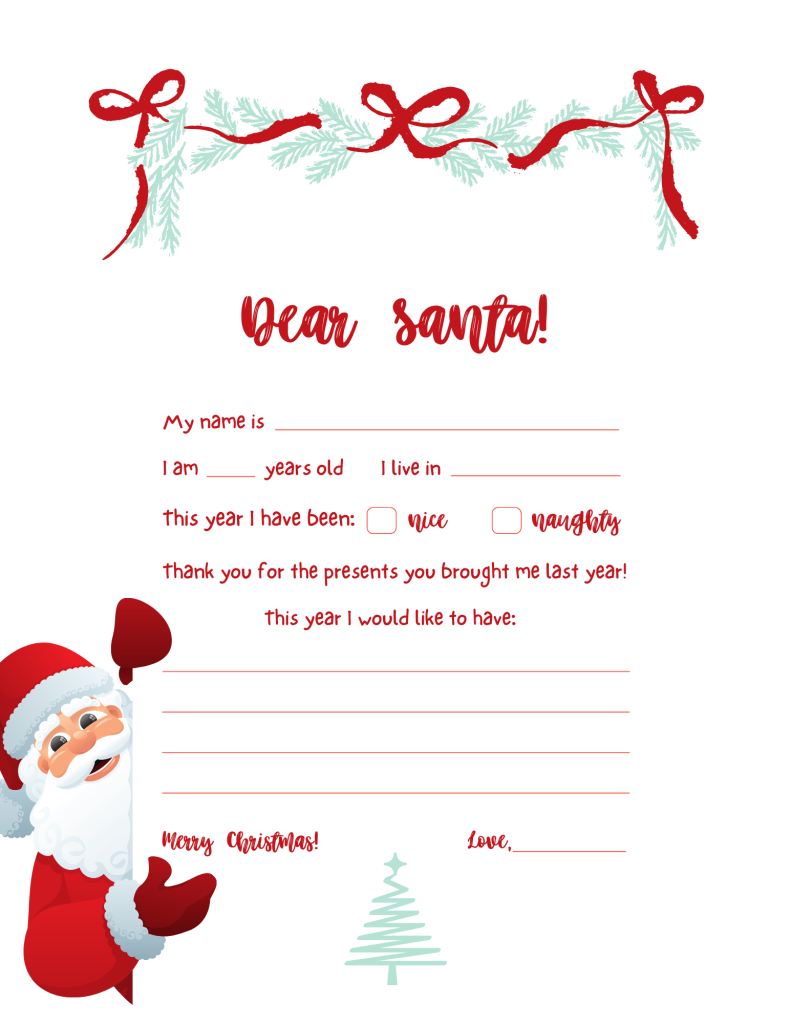 Save from here: Dear Santa Letter
Are you and your kids getting excited for Christmas? One of the most beloved holiday traditions is writing a letter to Santa Claus, telling him about all the good deeds you've done throughout the year and what you're hoping to receive for Christmas. It's a fun and magical activity that children of all ages enjoy.
To help make the process a little easier, I've created a fun and festive Dear Santa letter template that you can download and print for your kids. This letter template is designed with colorful graphics and includes prompts to help your child write a thoughtful letter to Santa Claus.
All you need to do is download and print the letter template, then sit down with your child to help them fill it out. They can tell Santa about their accomplishments throughout the year, what they're hoping to receive for Christmas, and even include a drawing or two to show Santa what their ideal Christmas looks like.
Not only is writing a letter to Santa a fun activity to do with your kids, but it can also help them practice their writing skills and creativity. Plus, it's a great way to keep the magic of Christmas alive and help your child believe in the spirit of giving and receiving.
So, what are you waiting for? Download and print the Dear Santa letter template today and get ready for some festive family fun!
These are so fun to read! Have fun with it!
Sincerely,
Debbie
Ps. Be sure to check out Barry's cutouts for Chalk Couture and more here: Barry's Cutouts