DINING ROOM OPEN SHELVING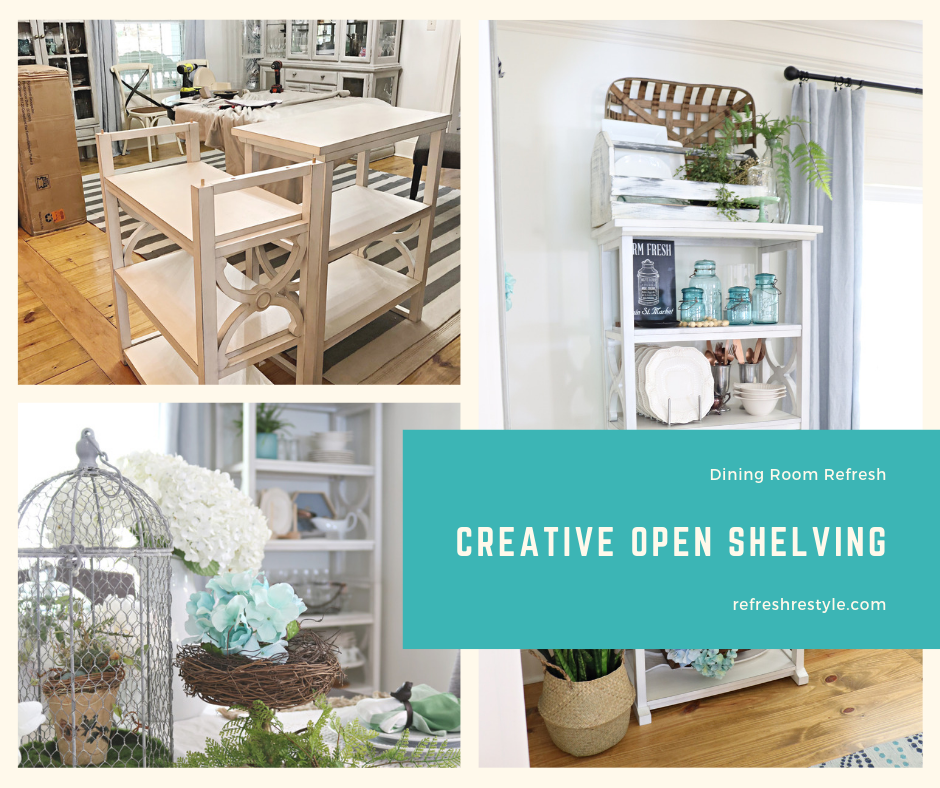 How long do you live in a new place before you stop saying, we just moved in? I think I'm reaching that point, after 2 1/2 years, I finally admitted that my dining room in this house was not big enough to hold the furniture from my last house. A china cabinet and a pine display cabinet have been taking up valuable real estate in my small dining room. I came up with an easy open shelving idea, plenty of storage and a light airy look.
THIS POST IS SPONSORED BY BETTER HOMES & GARDENS AT WALMART. AFFILIATE LINKS HAVE BEEN ADDED FOR YOUR CONVENIENCE. ALL THE OPINIONS AND LOVE OF THE PRODUCTS ARE MINE.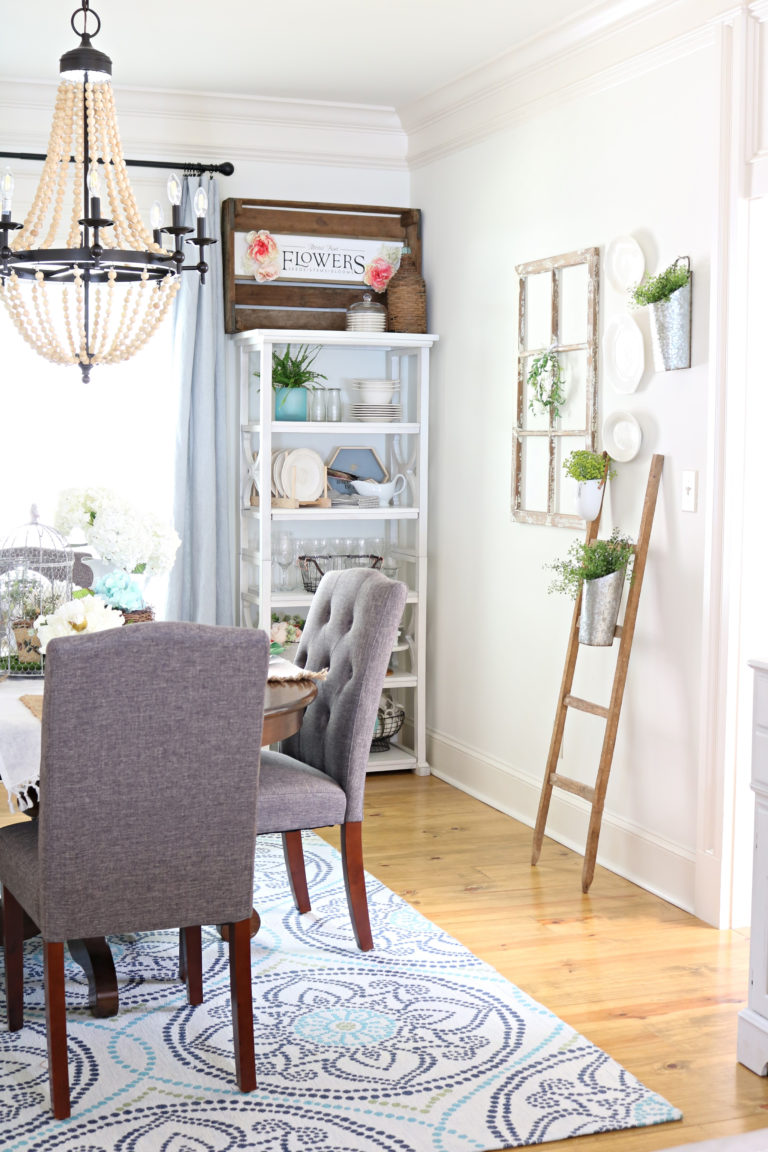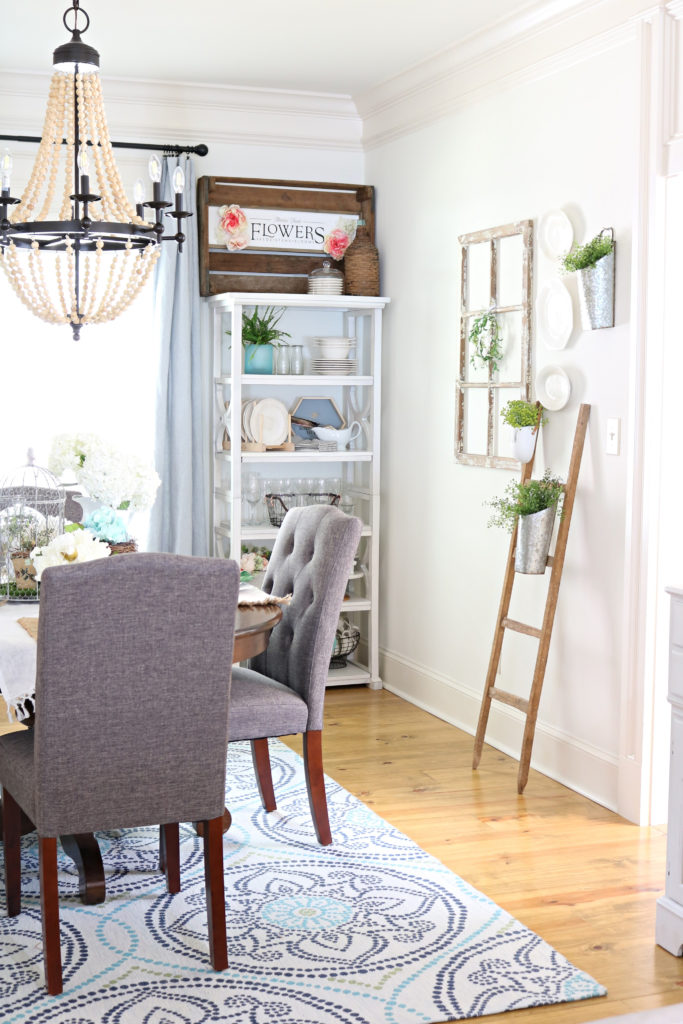 In the photo below you can see the elephant in the room, literally! It's time to let the big china cabinet go. We bought it 4 houses ago and this is the first house that it wouldn't fit in. Open shelving has been on my mind for a while now and I thought it was the perfect time to move out the over-sized china hutch and get creative with my storage situation.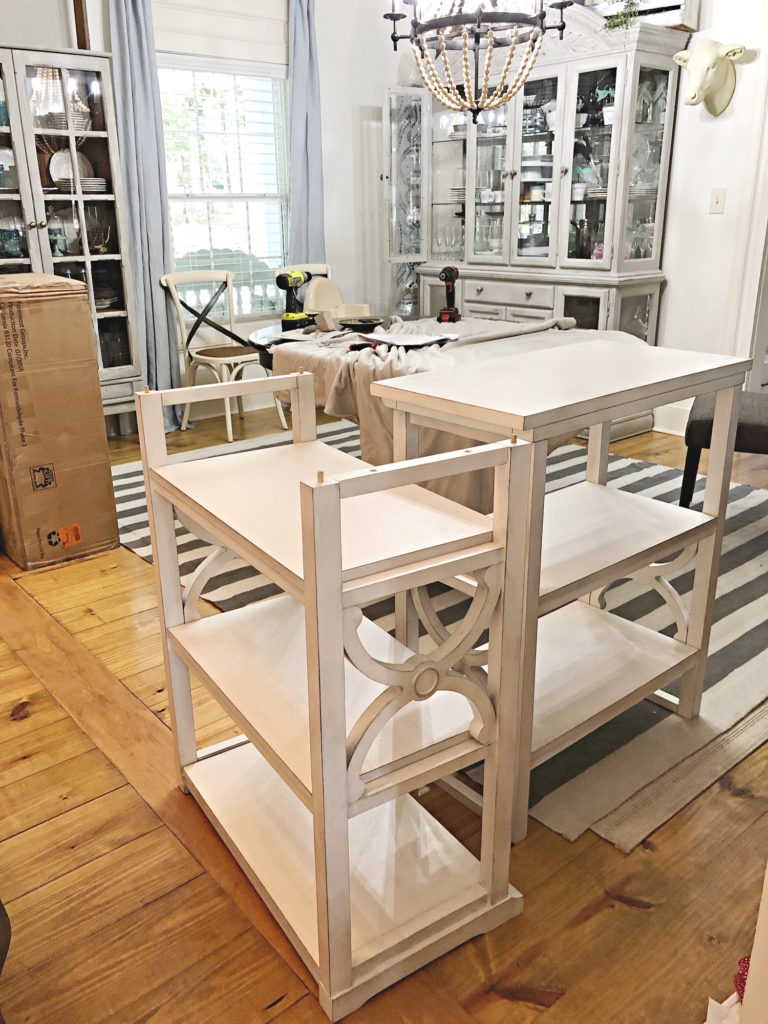 I ordered two of these beautiful bookcases online at Walmart.com. The instructions were easy to follow and I put them together by myself! I did cheat a little with a battery operated screw driver.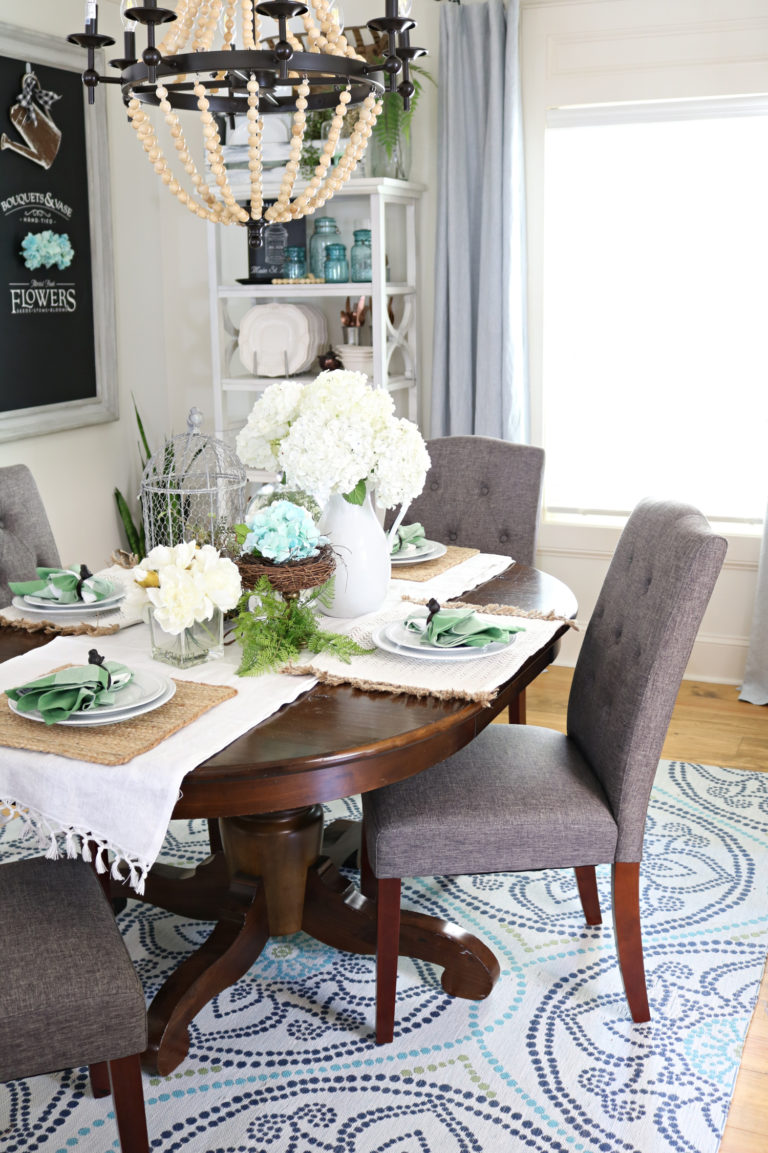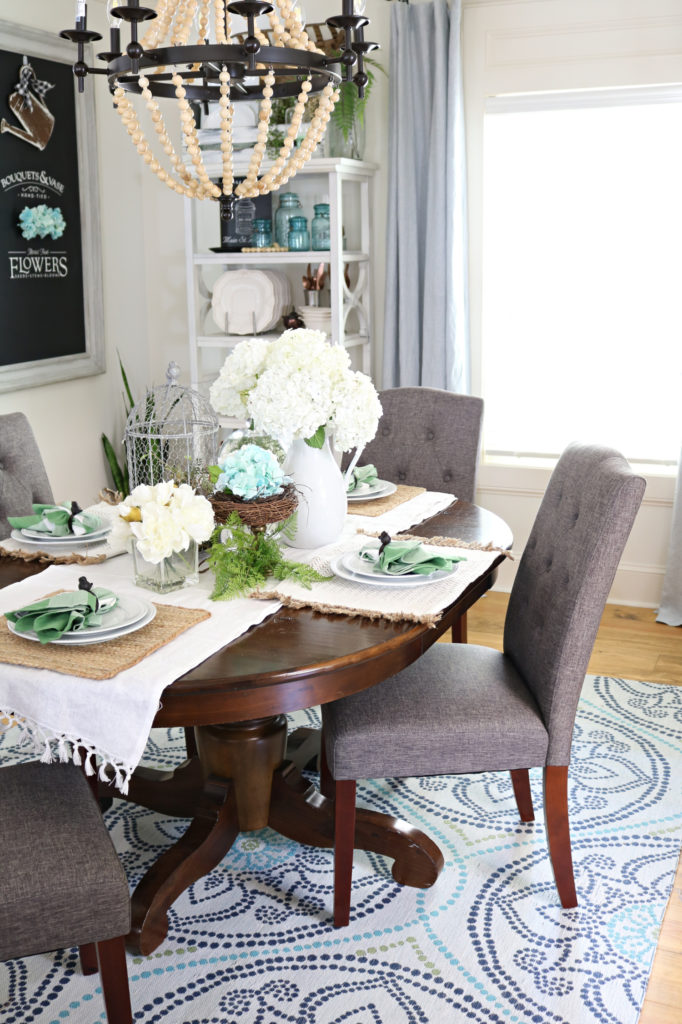 You know how one thing leads to another, well the other is a new rug and four upholstered chairs. When you're in the mood, go ahead and go for it! Right 😉 I'm still debating the light fixture. I love it but it might need a little spray paint. What do you think?
All Better Homes & Gardens items, click on each item:
Parsons Tufted Dining Chairs $72.00 (Mine are Gray)
Medallion Rug $94.00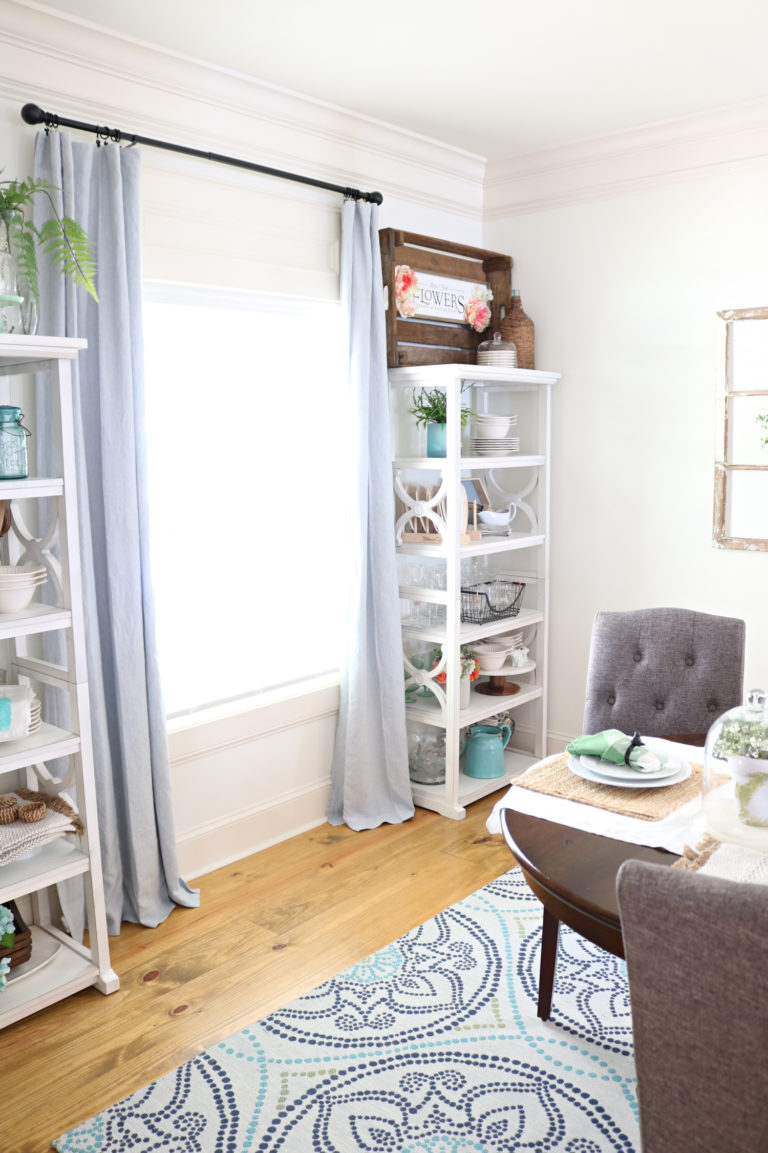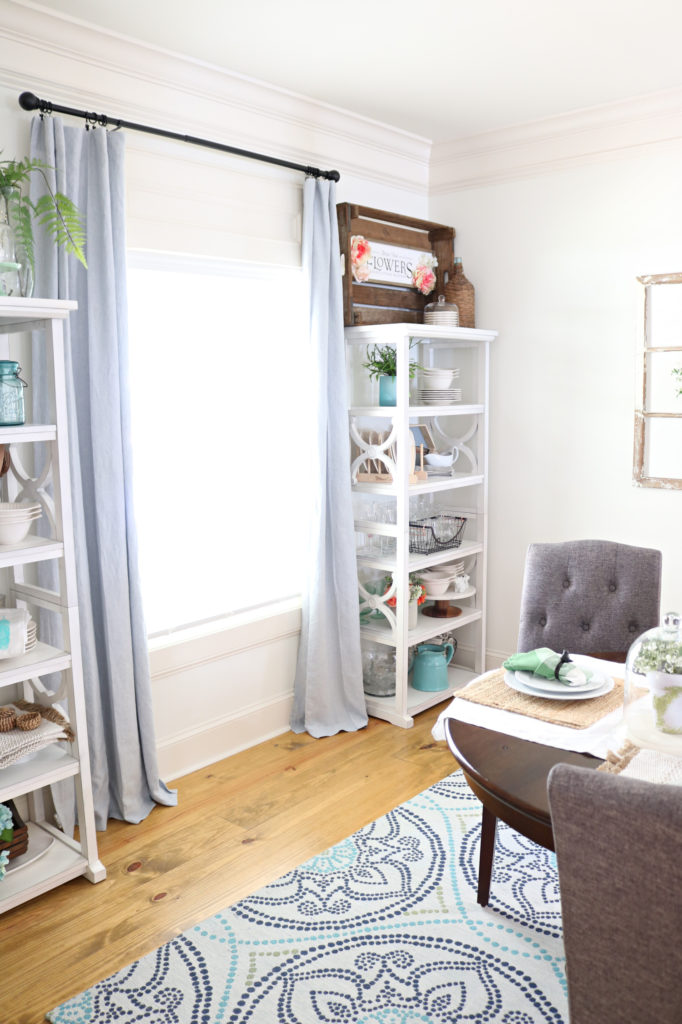 Mixing in my thrifty finds and DIY projects made the room feel collected over time. My favorite look!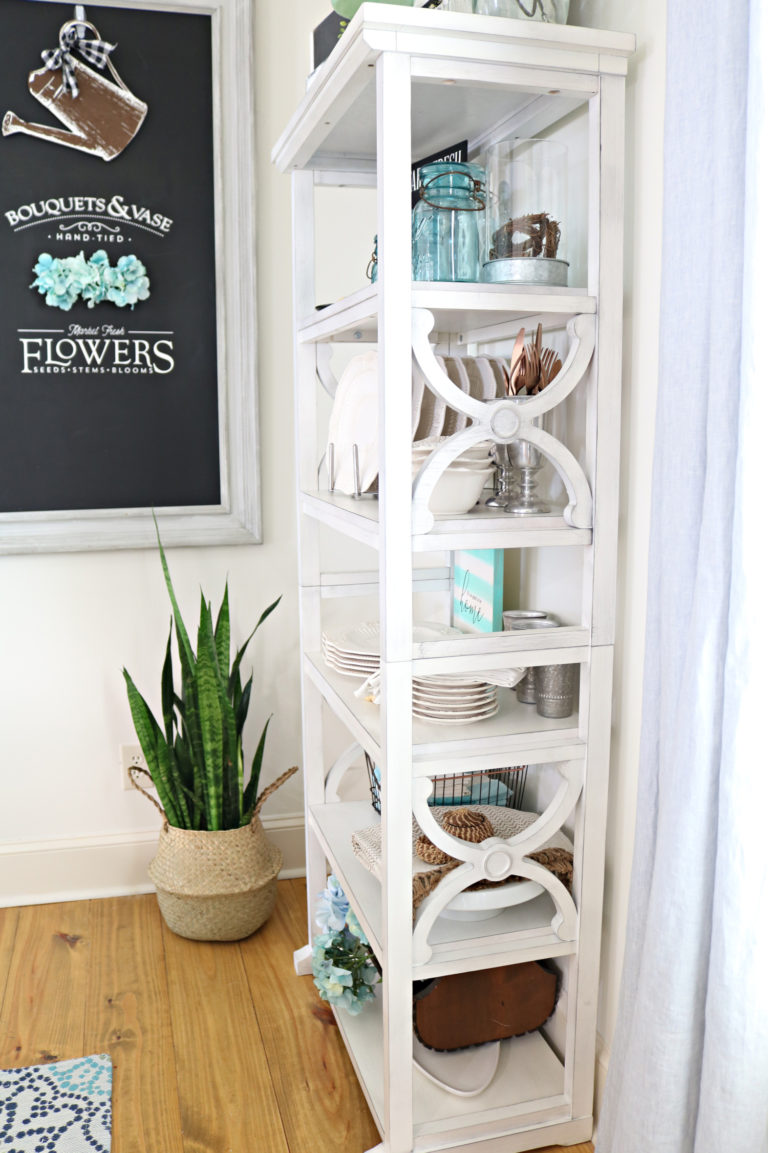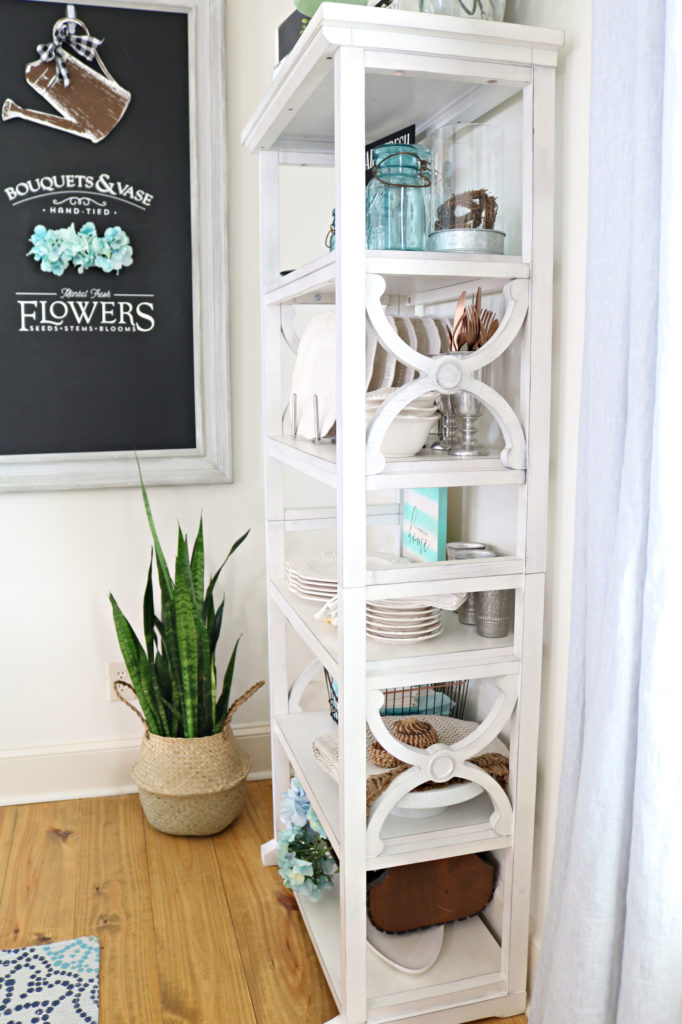 The details of the open shelves are beautiful. I have not seen anything like these, they are so much more than bookcases.
Click here: Better Homes & Gardens Ansley Bookcase – White – $149.00 (also comes in gray)
Click here: Better Homes & Gardens Alder 20 piece Copper Finish Flatware set – $19.00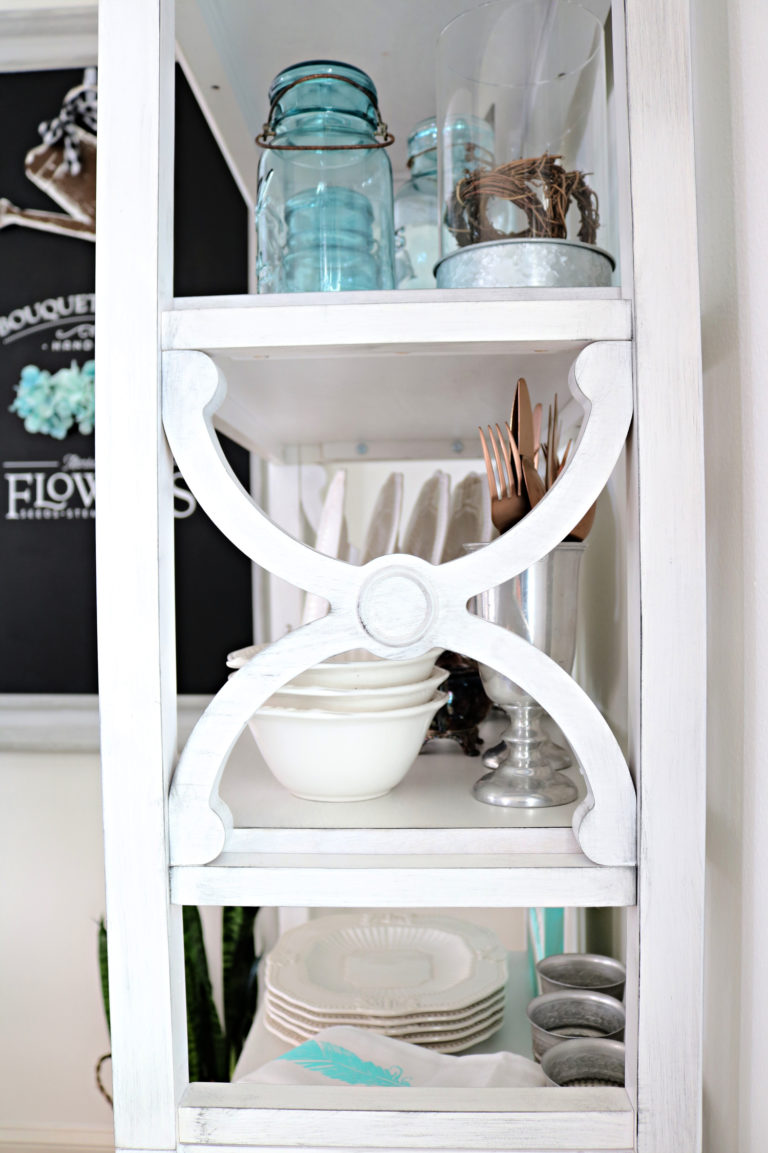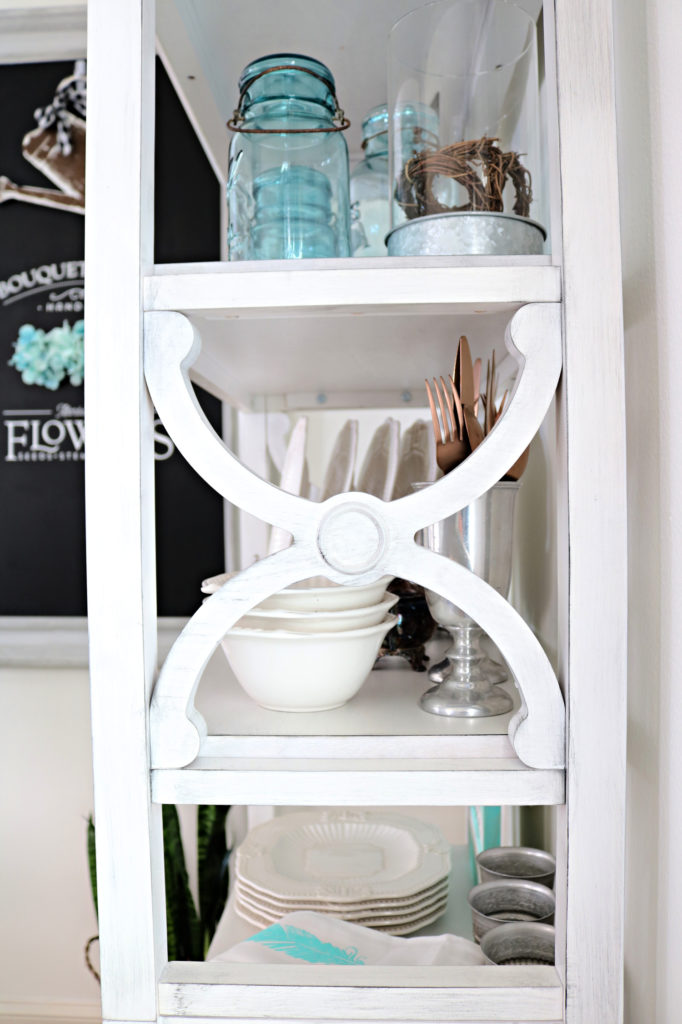 Honestly that china cabinet wasn't holding much. I was able to place most everything on the shelves. Seasonal items were placed in the cabinet above the refrigerator and I donated lots of stuff that I didn't need.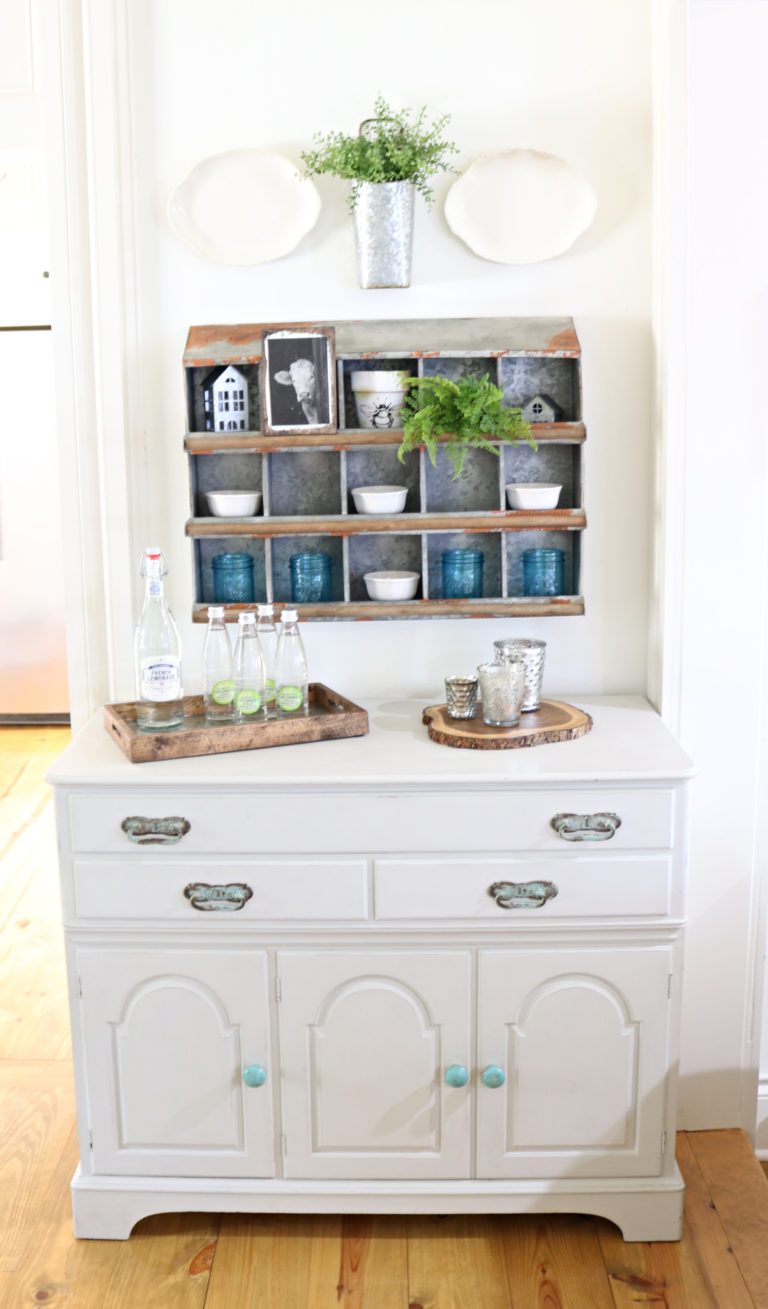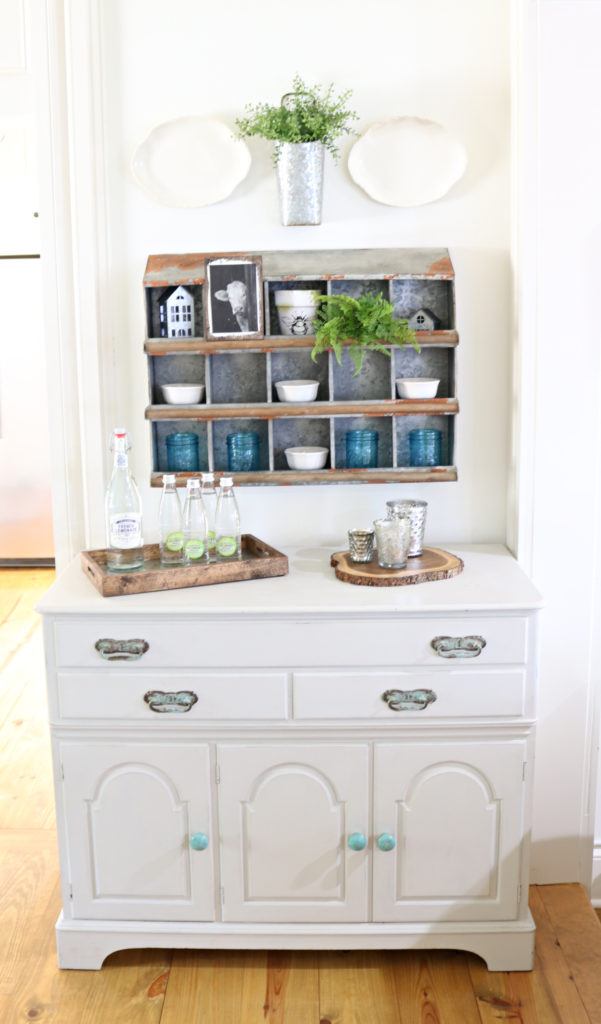 All of the decor came from other places in the house. Always shop your home before making purchases. This little buffet has been in the location for a while, I just moved my chalkboard and grabbed a few things from the kitchen dining area to decorate with.
Click here: Better Homes & Gardens Mercury Glass Tray – $19.00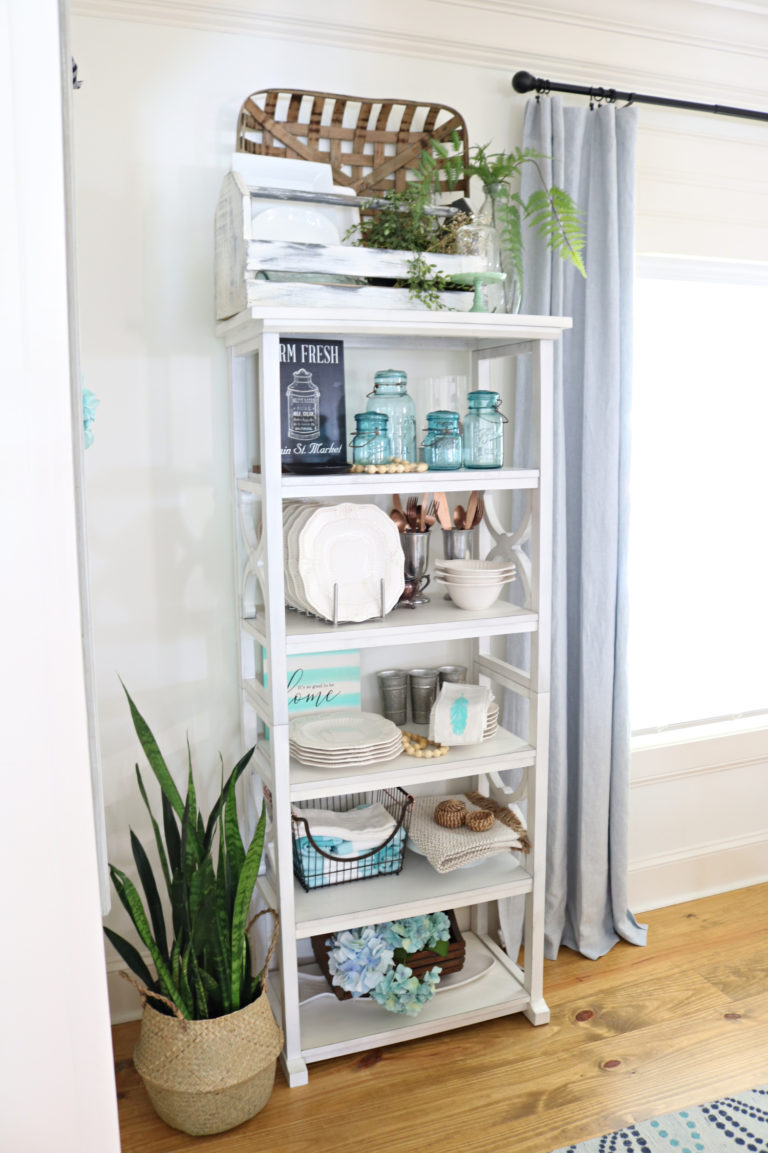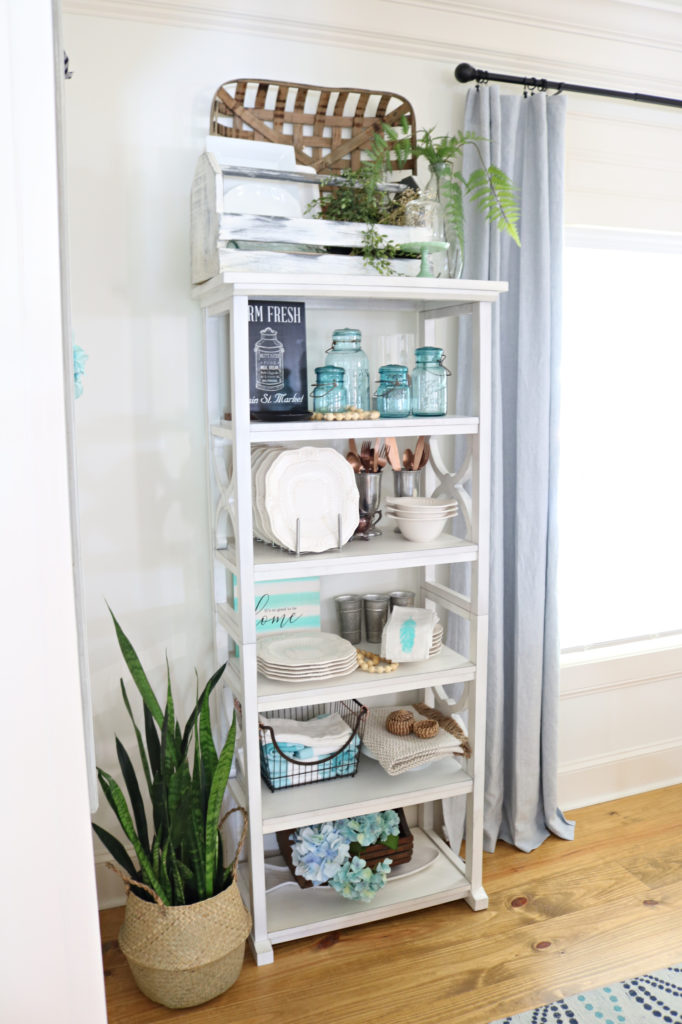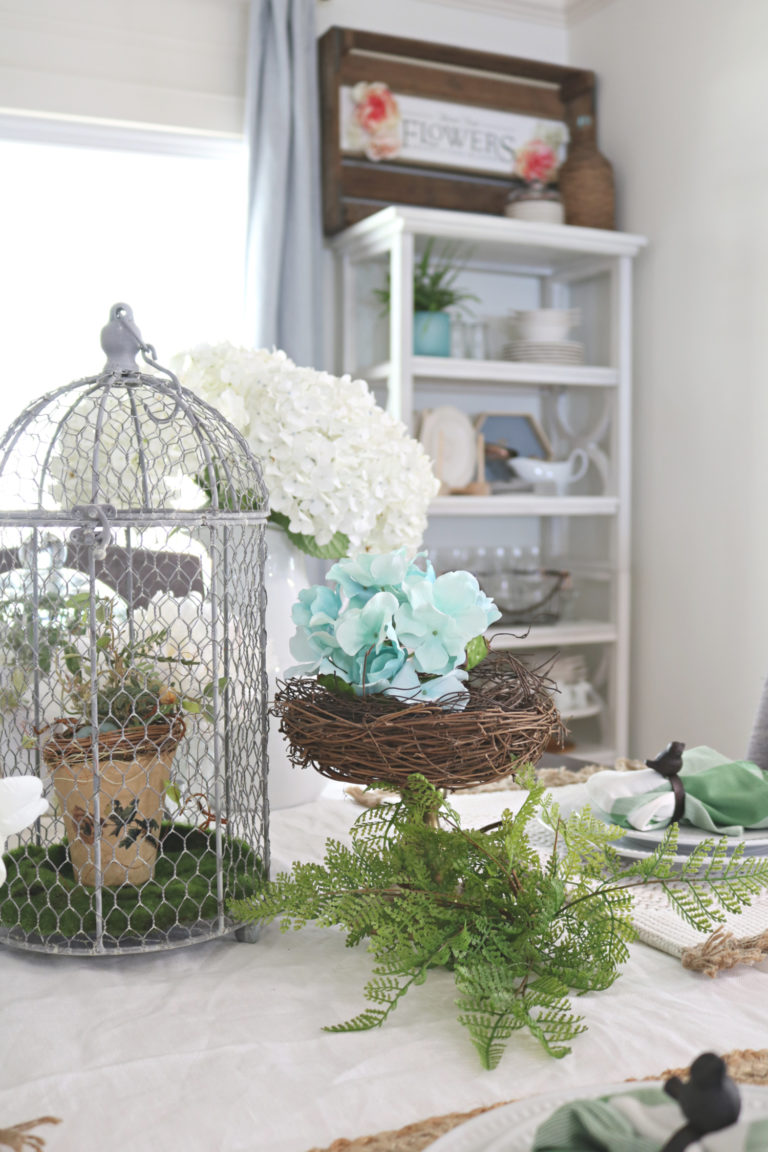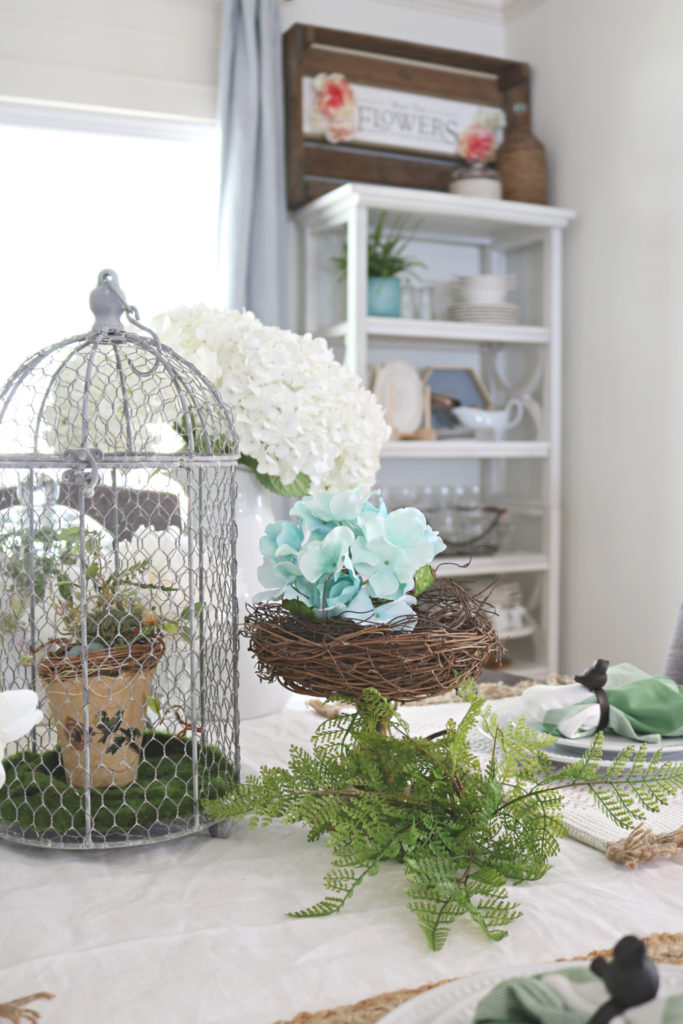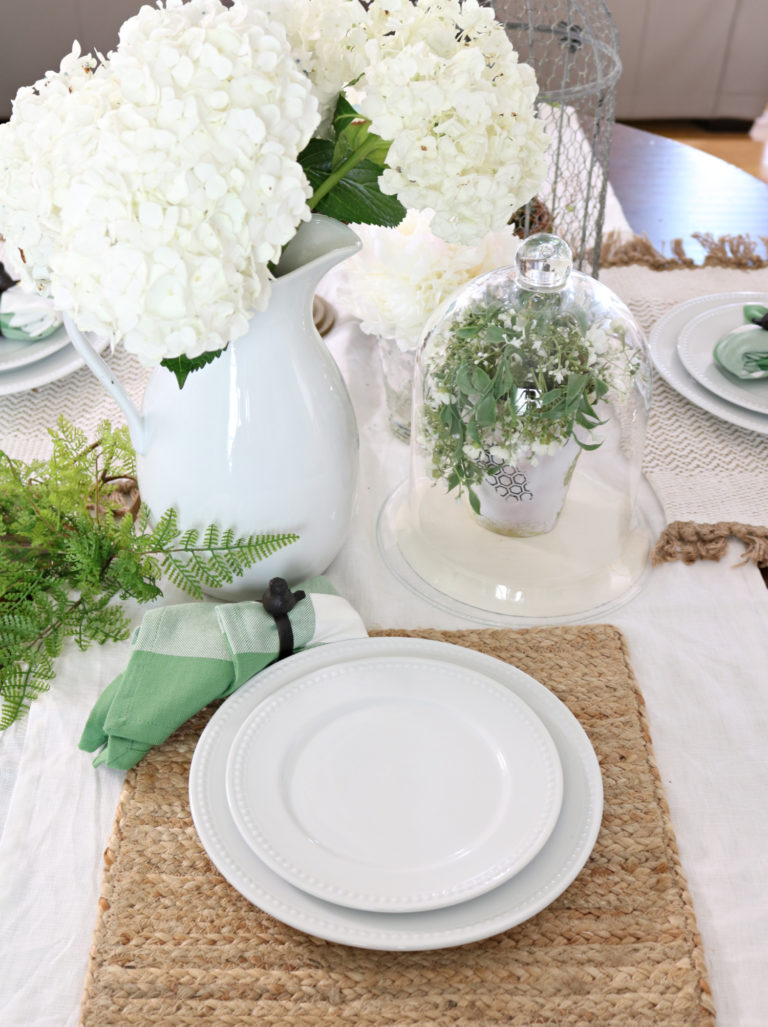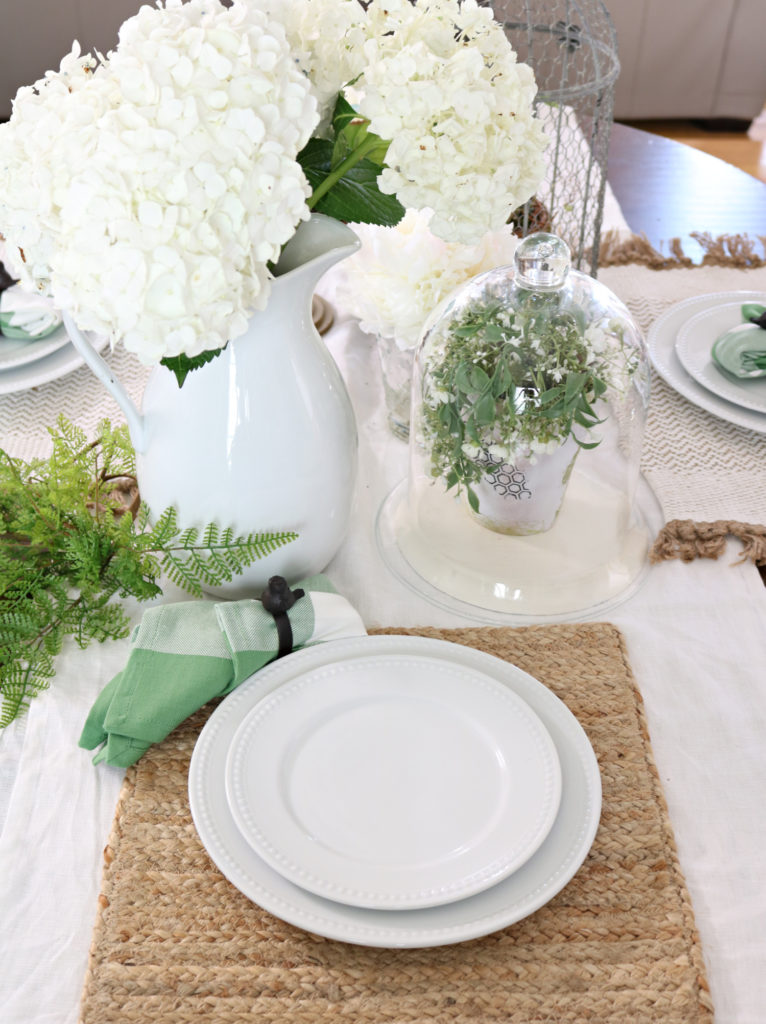 I set the table with my white beaded dinnerware. Everything in the space is light and bright, a perfect mix with the gray chairs and dark table (I've had this one for a while).
Click here: White Beaded Dinnerware $29.00
Click here: White Porcelain Pitcher $19.00
Click here: Wire Baskets $10.00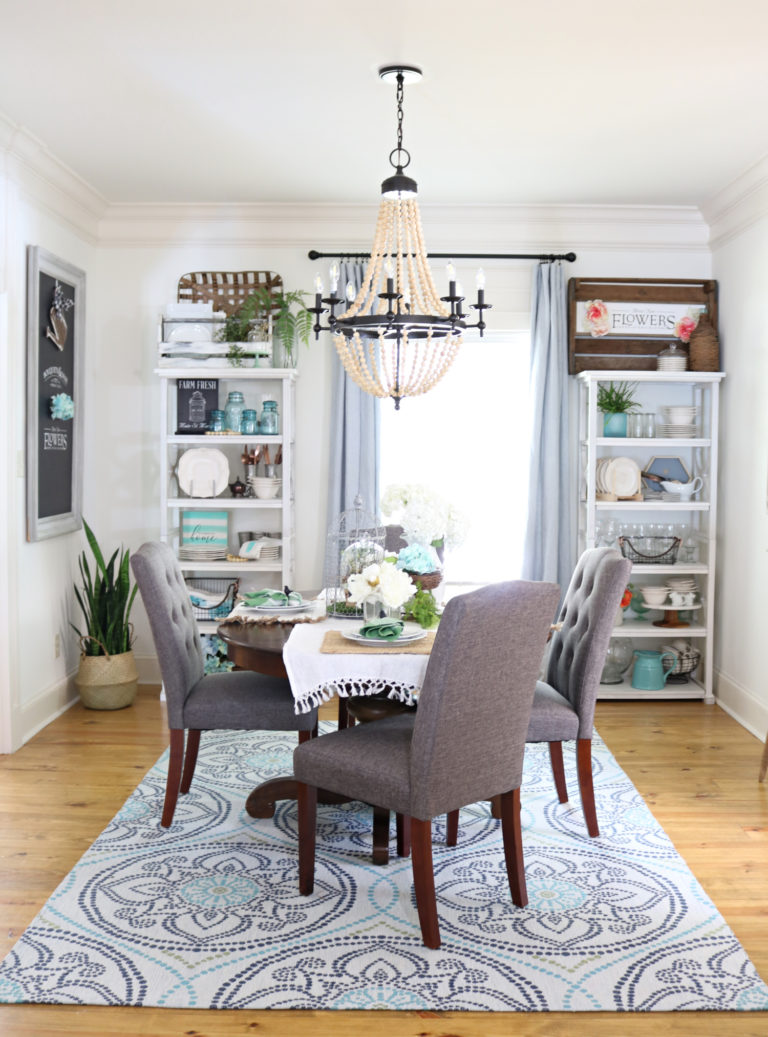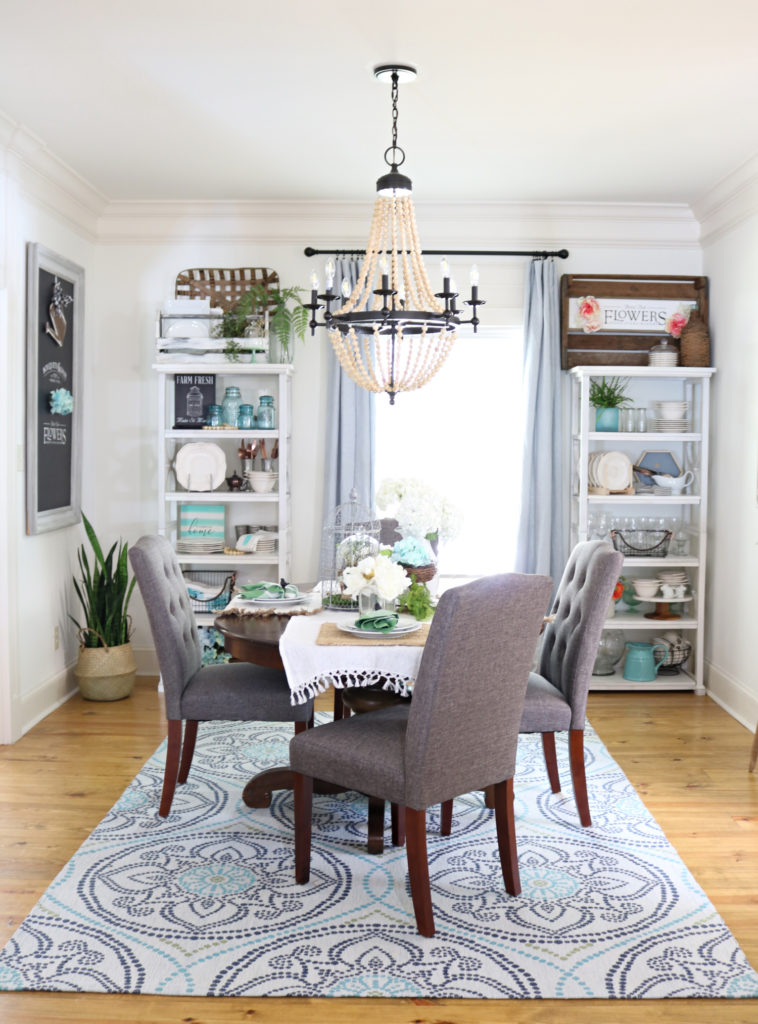 It only bugs me a little that the window isn't centered in the room. I tried to take the attention off that but of course I had to point it out to you! Life isn't perfect and nether is my dining room even though I love it a lot more not than I did.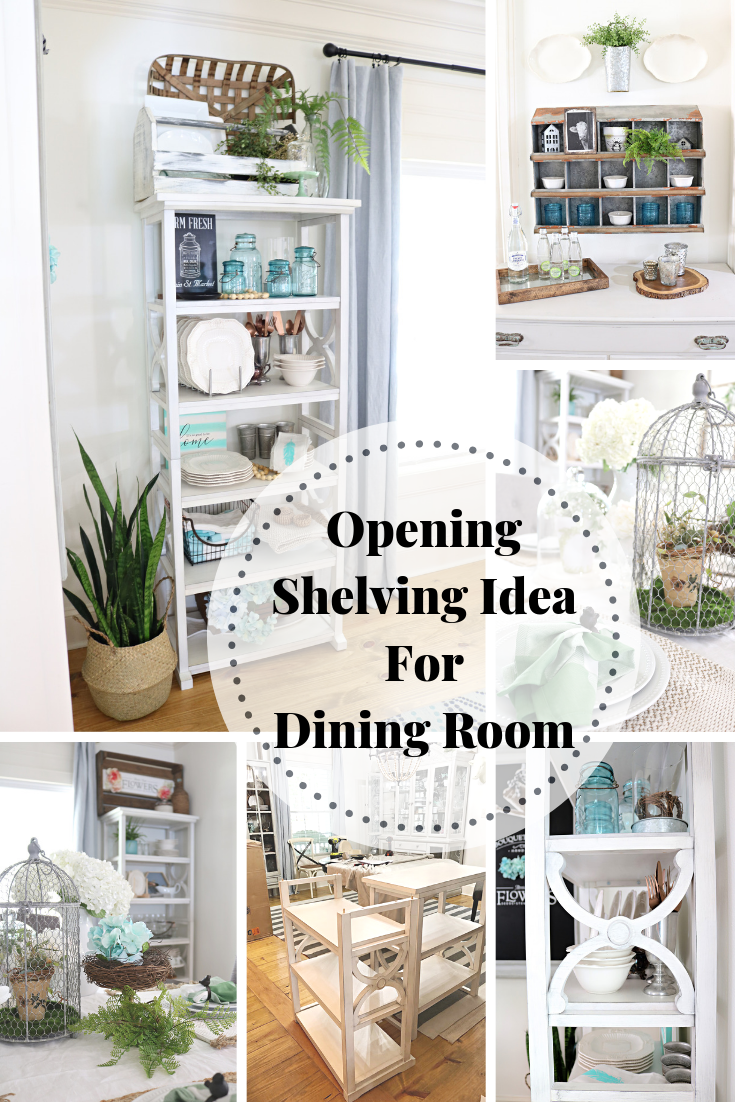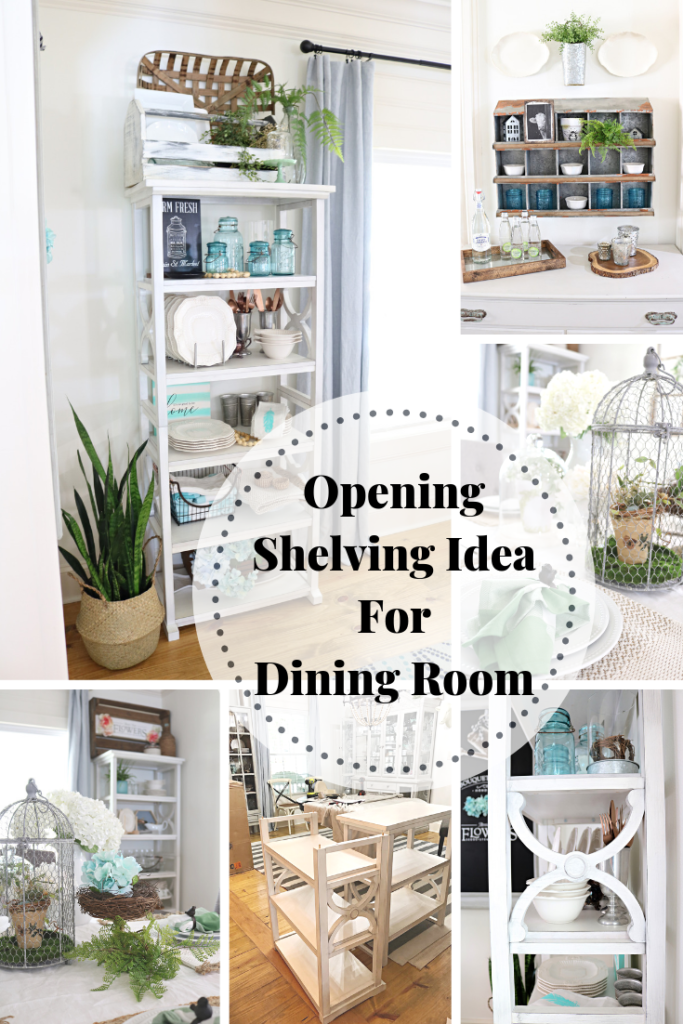 Keep up with all the beautiful Better Homes & Gardens at Walmart choices: Instagram – Twitter – Facebook – Pinterest – Website Be sure to check the store and online!