DIY Banner
Easy, peasy, no sewing required.
It's my first, so I know you can make one!
On this day, the sale items at Goodwill were the yellow tags.
Love getting all this fabric for half price!
I found just what I was looking for 🙂
Directions
I made a paper template and used my pinking shears to cut out triangles. (no picture of this)
I created a 1 1/2 inch space at the top, so I could fold it over the string and use my hot glue gun.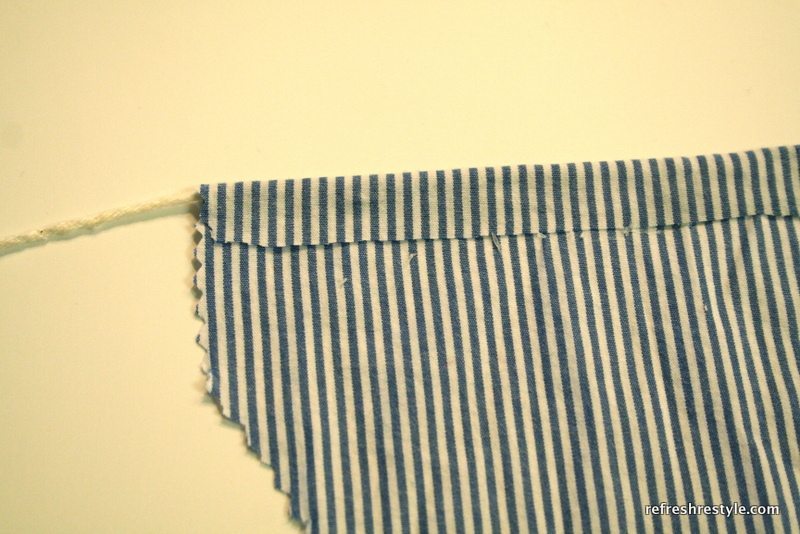 I had 4 different colors, so I cut 4 triangles of each color.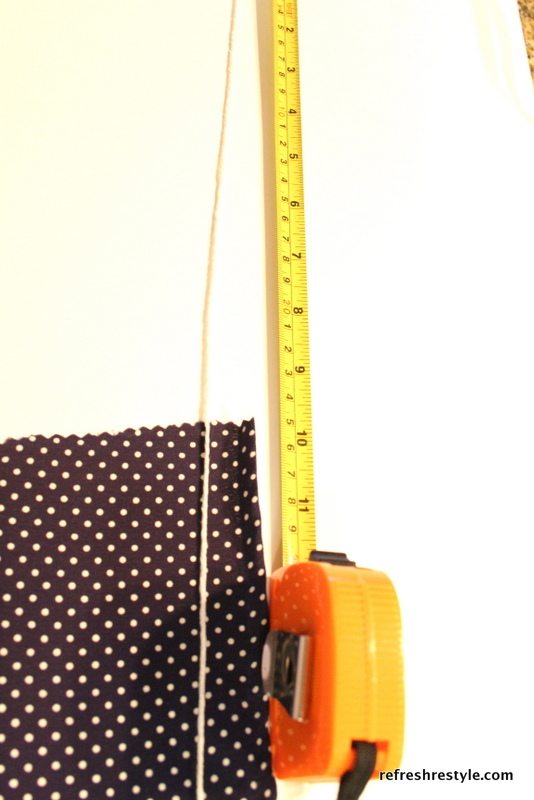 I spaced them every 5 inches, you could put them next to each other too.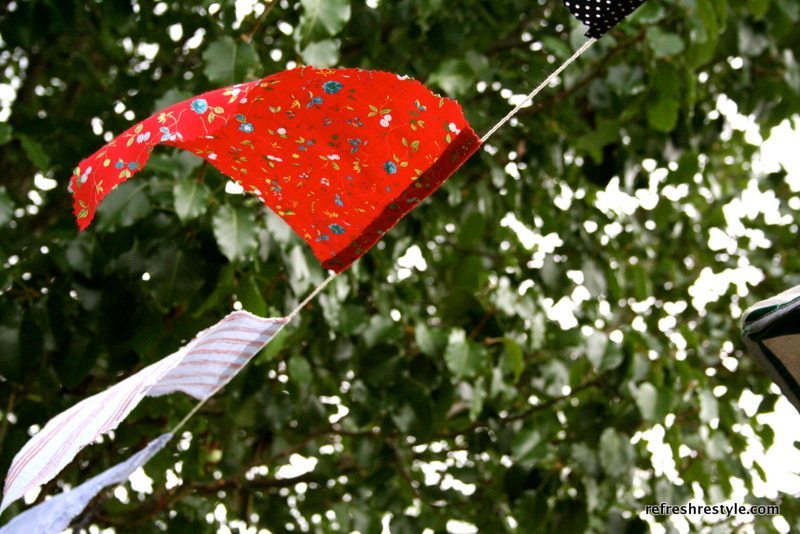 They just blow in the wind 🙂
They are perfect for this outside setting.
And don't you just love the colors?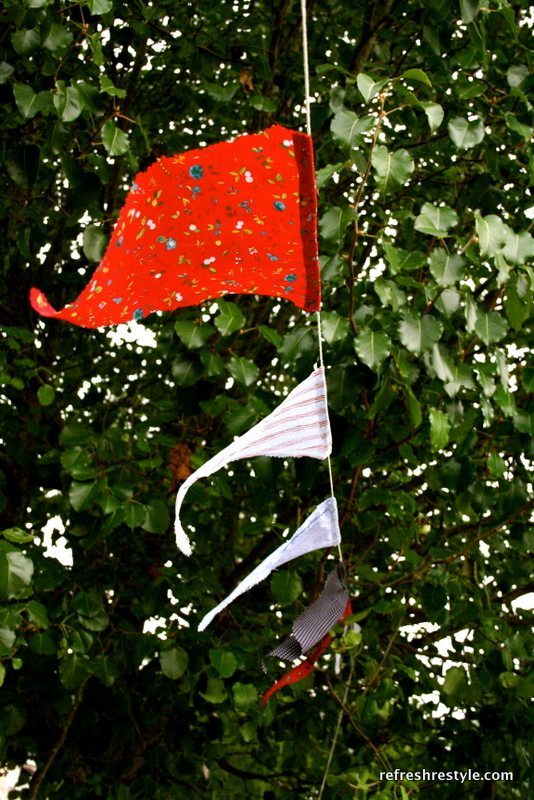 I think I'm in love with banners.
Sharing: