Dollar Tree Christmas Art. I know it's hard to believe, don't you just love these prints!
The red truck is my favorite. I would love to have a truck like that.
But this post isn't about the truck, it's about Dollar Tree Christmas Art.
$2 each…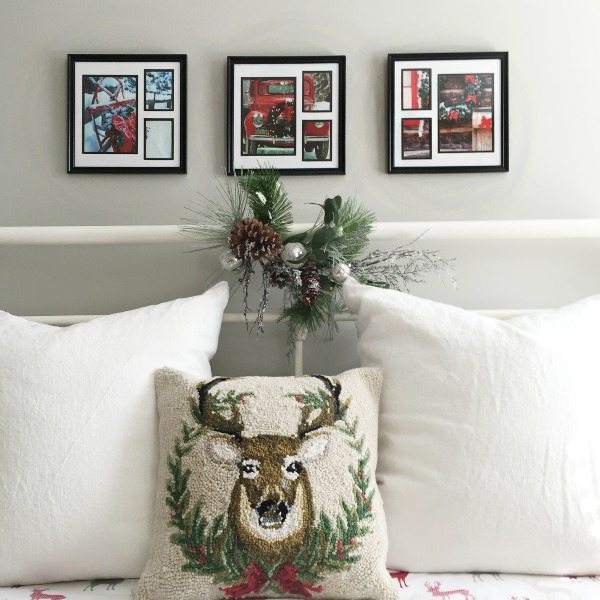 I have been busier than one of Santa's elves. I have so many fun projects to share with you over the next few weeks. All Christmas related!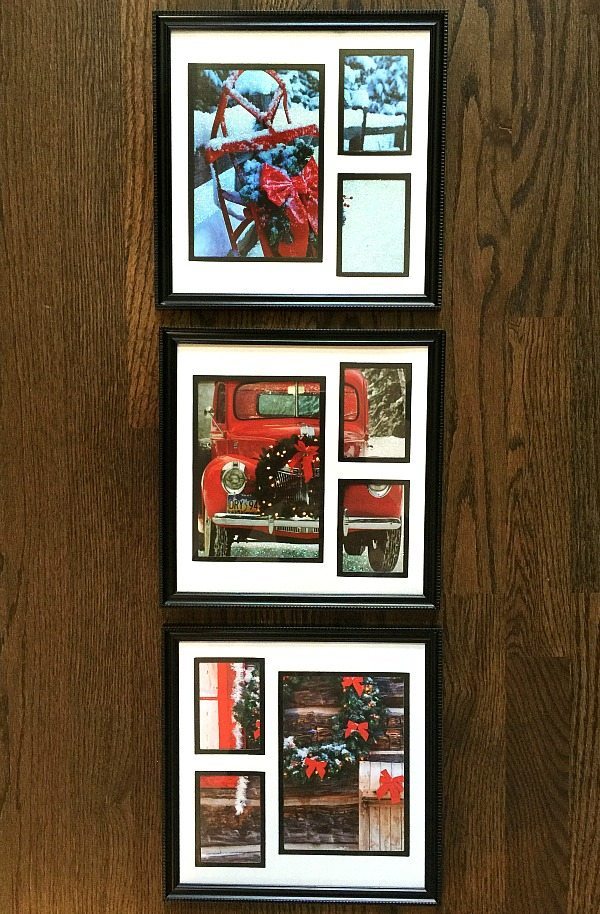 Ok, which one is your favorite? They look awesome don't they. I debated about taking the matting out. I tried it with and without and I actually liked it with the matting. Totally a personal preference and you could go either way. Dollar Tree Christmas art with or without matting!

Here's what you need:
3 Frames
3 Christmas Gift bags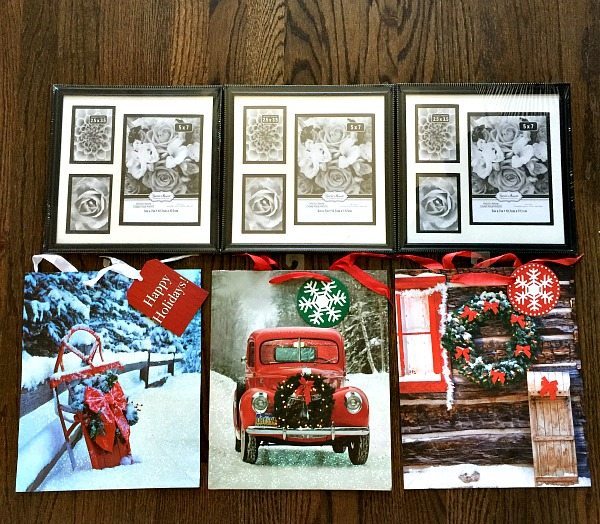 I removed the glass from the frame and placed it on top of the bag. I knew the whole thing wouldn't fit in the frame, so I used the glass to measure what I wanted visible.
Cut bag to fit.
Simple as that and then I hung them in my guest room.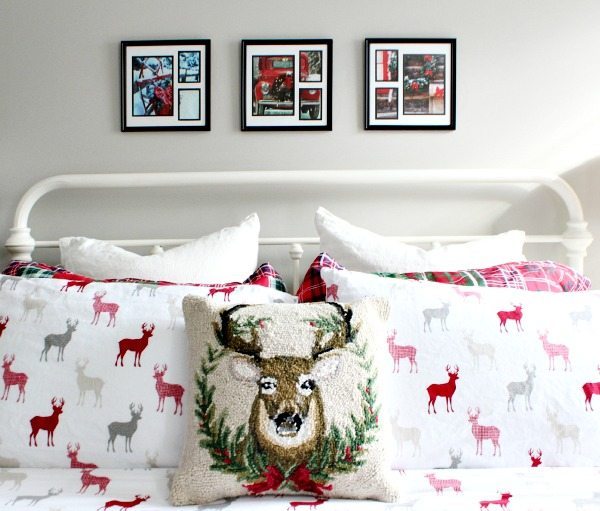 Now what do you think?? I love my new Dollar Store Christmas art. It's the way to go when you're doing seasonal decorating on a budget!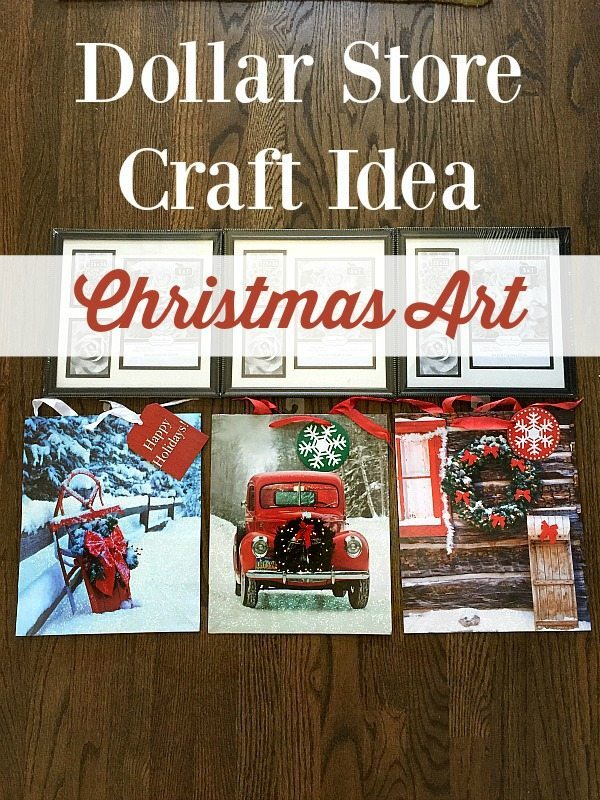 See the Christmas tree tour, I hope you'll join us on Tuesday!