Driftwood Weathered Finish
Today I'm sharing a driftwood weathered finish that I used on 2 pallet wood shutters.
I was asked to do a product review for Driftwood Weathered Wood Finish
and I knew exactly what I was going to try it on!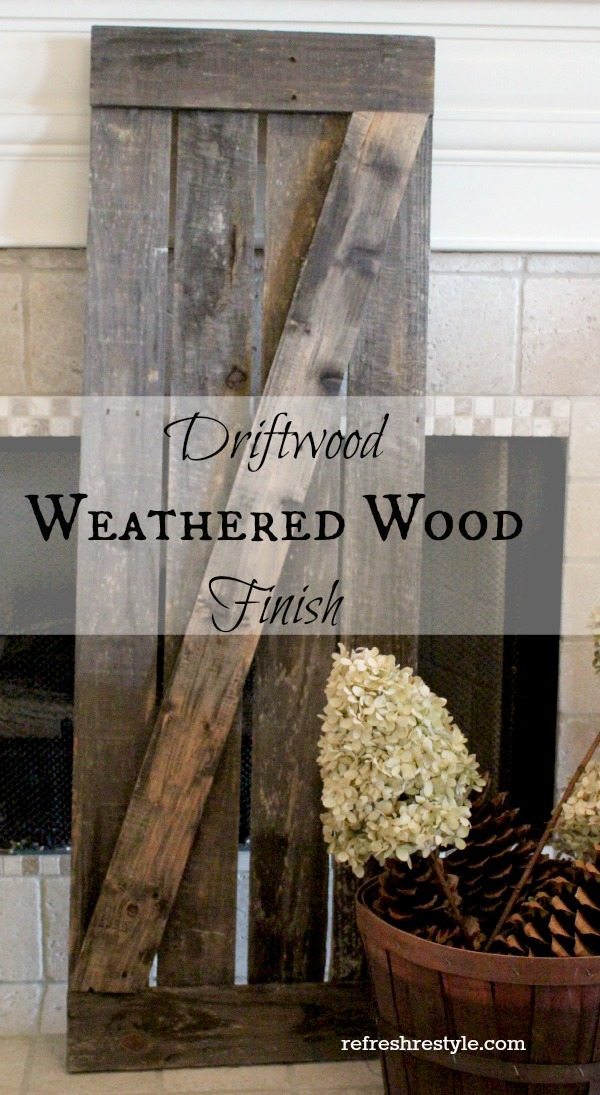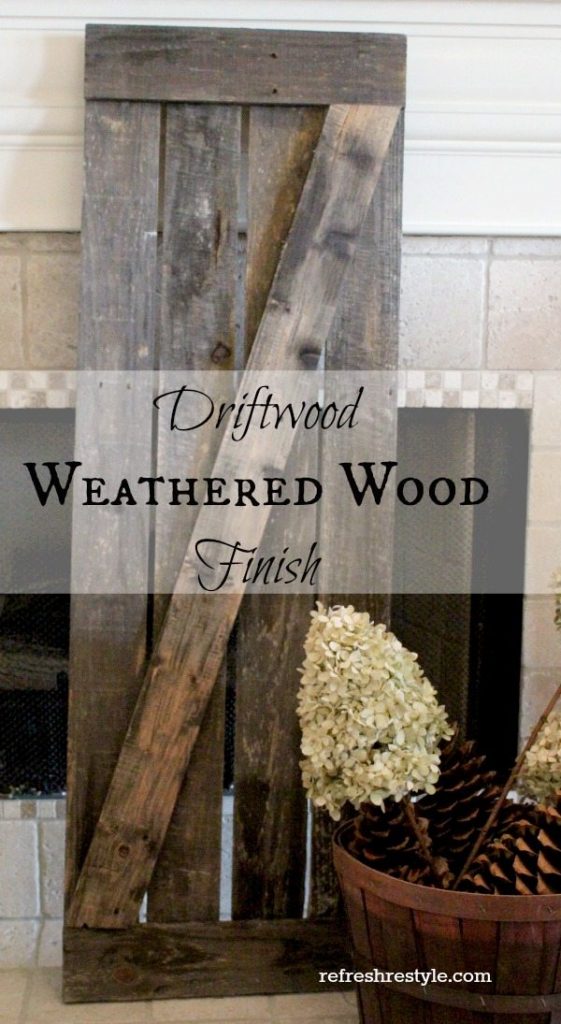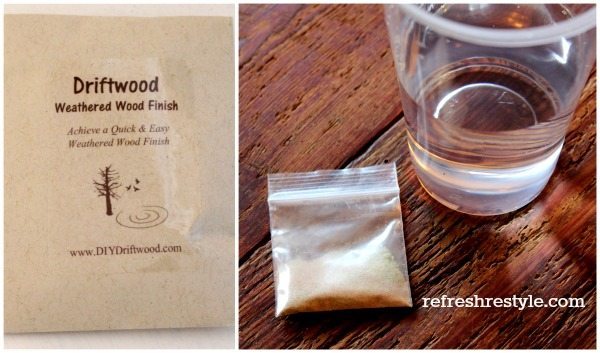 I received a package and it contained 2 small packages. Of course I was concerned that it wouldn't be enough to finish the shutters 🙂
The directions said to mix one package with one cup of water. That's what I did and it was enough to finish both shutters. Each package when mixed as directed will cover 25-35 square feet. Driftwood weathered wood finish is all natural and should be used on unfinished, untreated wood. It's takes all the guess work out of creating a driftwood look. This was one of the fastest projects that I've ever done and I still one package left 😉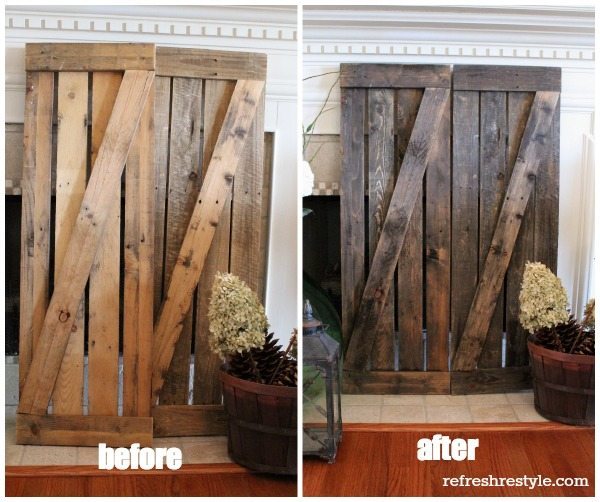 As you can see in the before photo the shutters are made from rough pallet wood with an orange tint. In the after, they are the perfect weathered gray.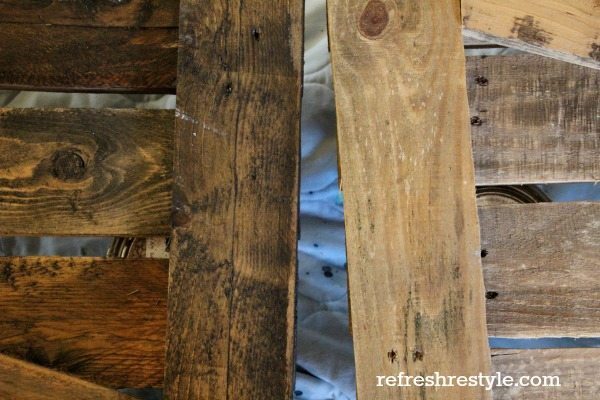 Here's a shot of the during, the process happens pretty fast! It darkens even more over the next 24 hours.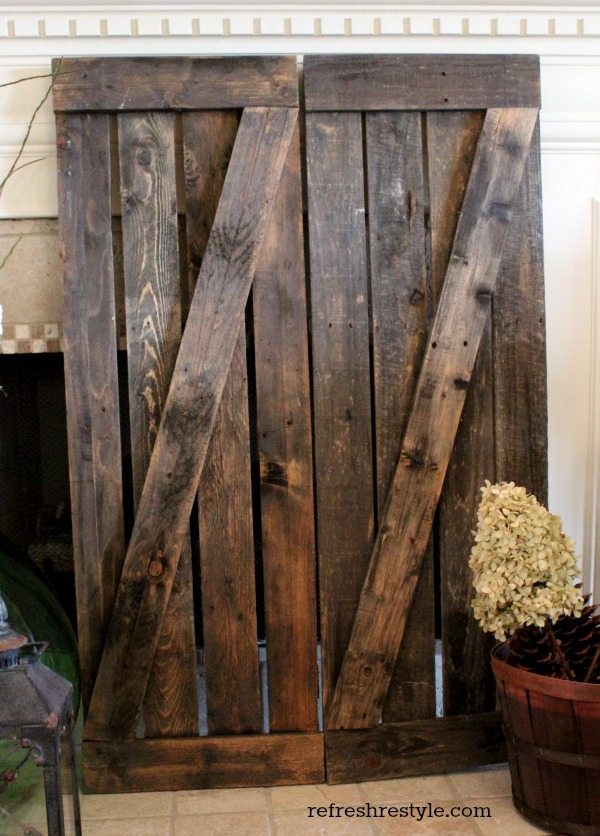 The gray tones are perfect, achieved in one afternoon.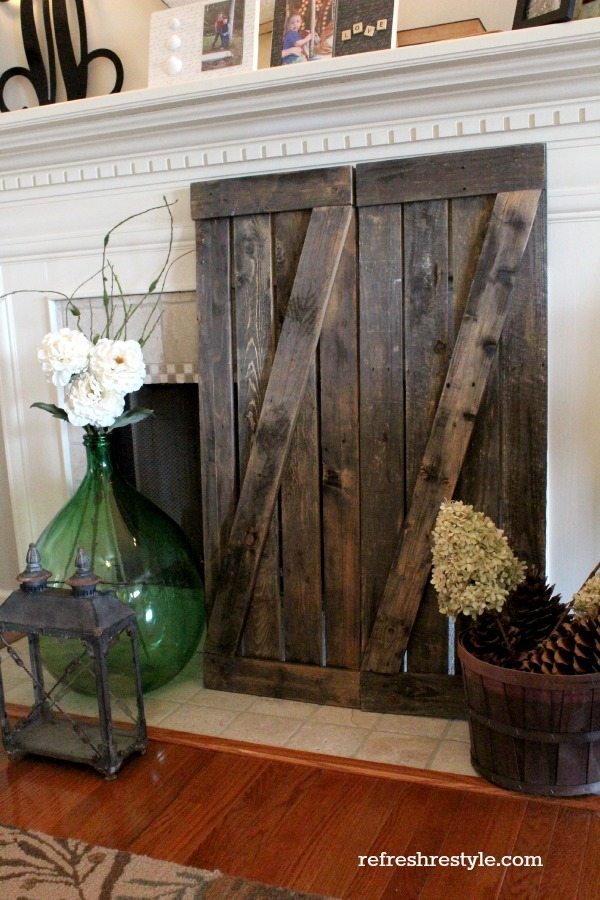 I am very pleased with the outcome and I would recommend it.
I received one package of Driftwood Weathered Wood Finish Product to Achieve Natural Driftwood Furniture with Aged Wood Appearance
– enough to do 50 square feet.
I have included my Amazon affiliate above.