Today I'm sharing a three ingredient recipe for
Red Velvet Cookies
they are great for Valentine's Day or any occasion!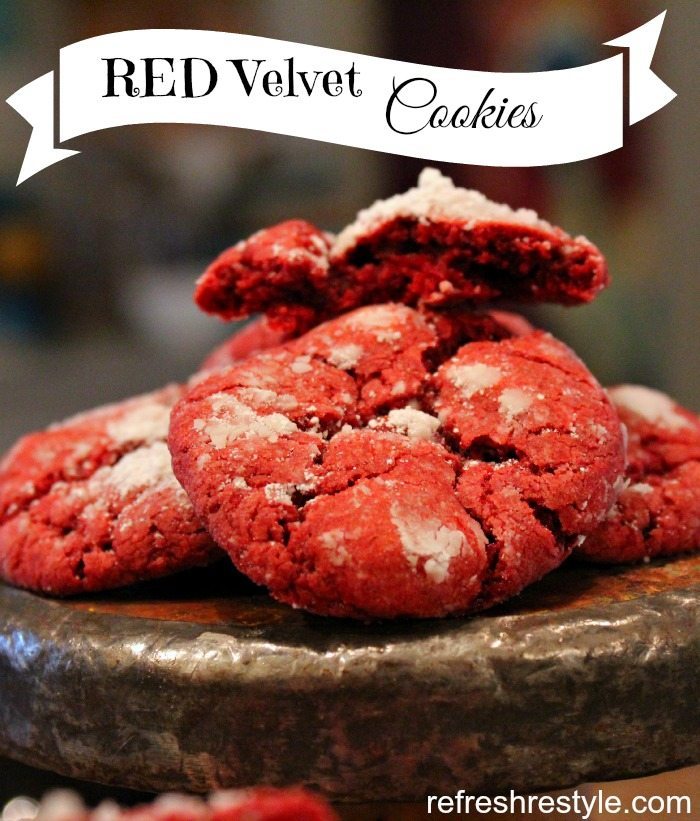 If you count the powered sugar, that I sprinkled over them after they were done, it's 4 ingredients.  
The sprinkling is totally optional.  I just love the contrast of the red/white.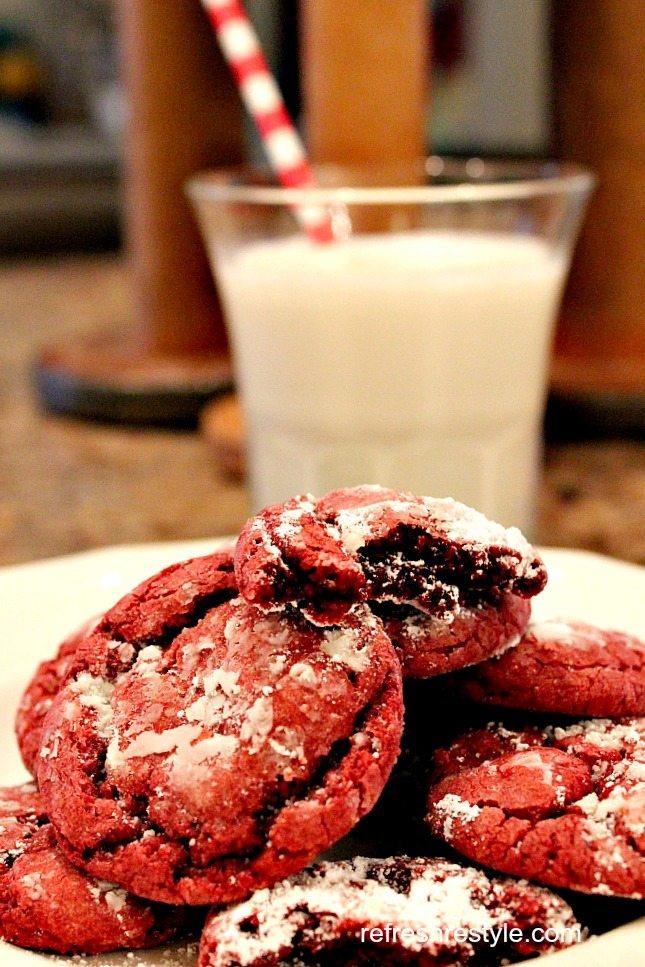 My sis always make a Red Velvet Cake from scratch for our family get-togethers and it's awesome.  I'm more of – a less than five ingredient – recipe person myself. So these are perfect for me.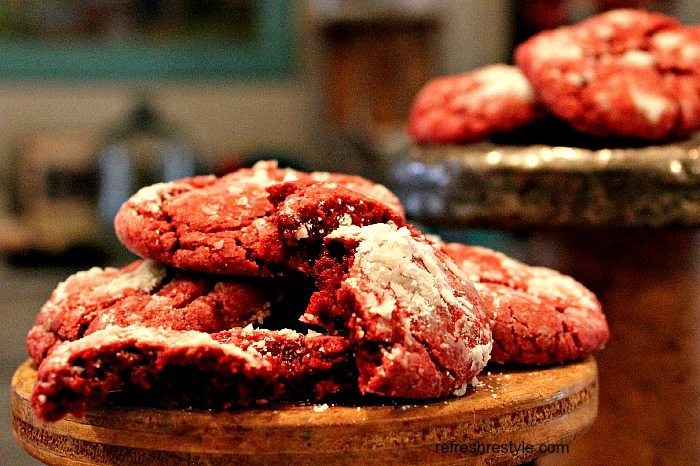 My favorite thing about Red Velvet is that hint of chocolate that you taste and the boxed cake mix has it 🙂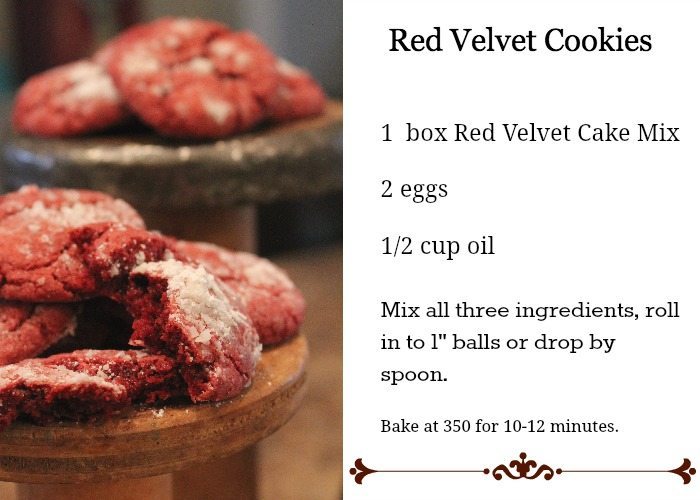 I baked mine for 12 minutes, as you know all ovens are different or that's what they say!  Just check them after about 10 minutes.
Add a tall glass of ice cold milk or a cup of coffee.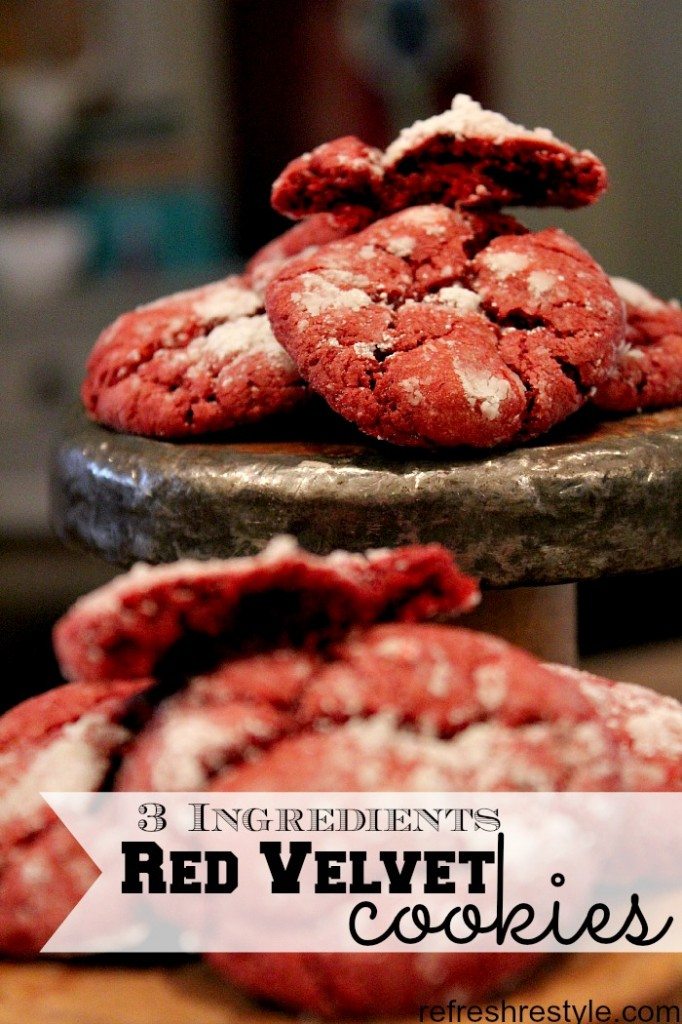 and Enjoy and maybe even impress someone!
BE Refreshed 🙂
Need more ideas for Valentine's Day, here's a free printable