FARMHOUSE BACK PORCH DECOR
Welcome to the back porch. We don't have a big fancy house and we DIY a lot, like this outdoor kitchen, it seemed like it took us forever but we've been enjoying it for two springs and counting. We are so thankful that we found an awesome contractor and she put a roof over a slab of concrete that was already here and captured our vision of what we wanted it to look like. We've been busy out here prepping the porch for spring entertaining. This is the view out my kitchen door, I love looking out and seeing everything in place and all the pollen washed away. Let me show you around.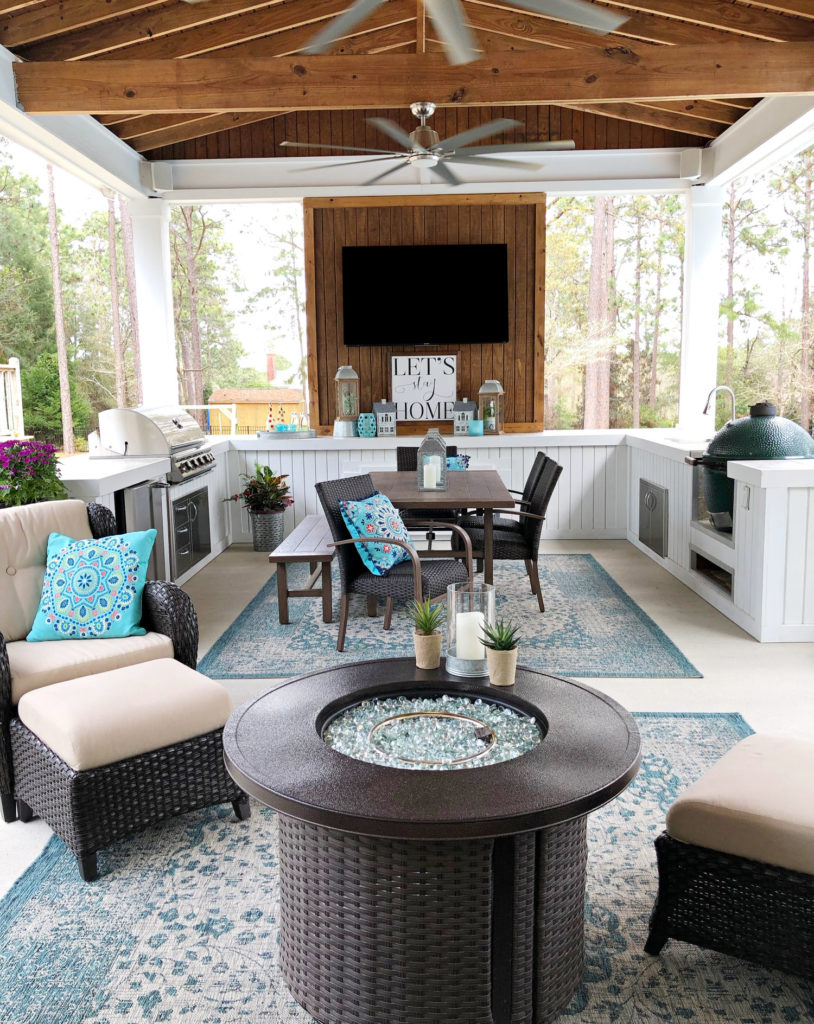 THIS POST IS SPONSORED BY BETTER HOMES & GARDENS AT WALMART. AFFILIATE LINKS HAVE BEEN ADDED FOR YOUR CONVENIENCE. ALL THE OPINIONS AND LOVE OF THE PRODUCTS ARE MINE.
ADDING COMFORT TO OUTDOOR LIVING AREAS
The covered porch is large enough to accommodate a dining area, a living area and more! We want to enjoy the porch just like we would any room inside the house. Over time we have been adding features to create a rustic & cozy atmosphere.
(The wicker seating and area rugs are from Sam's Club several years ago.)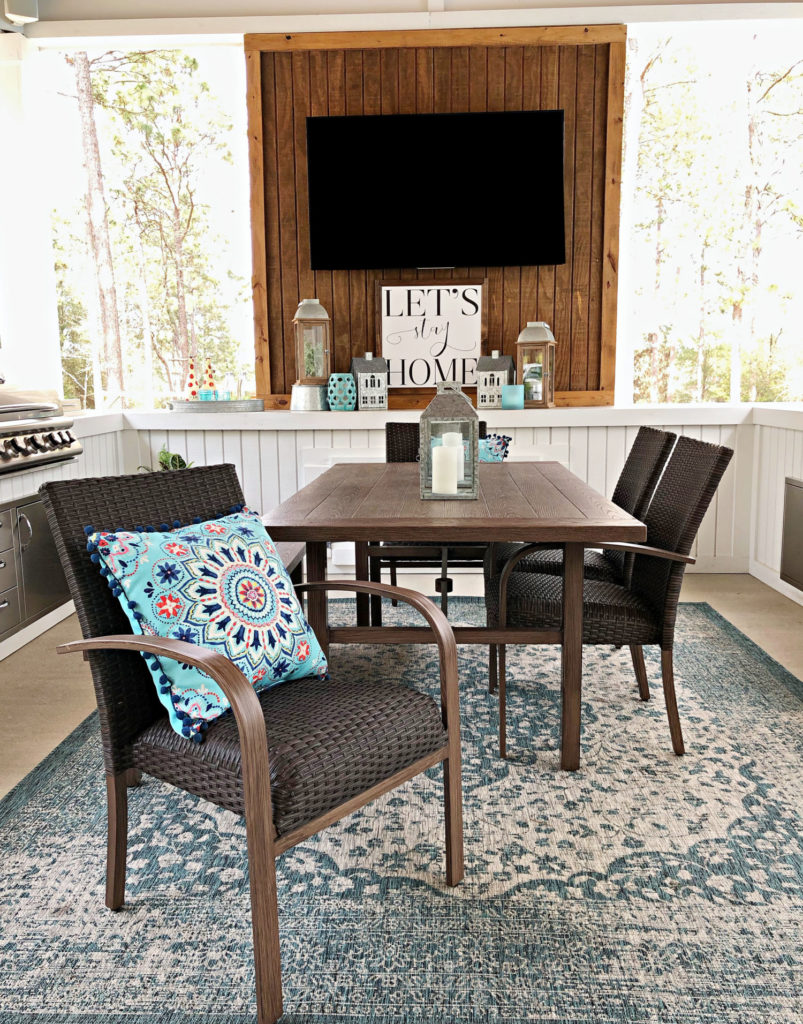 y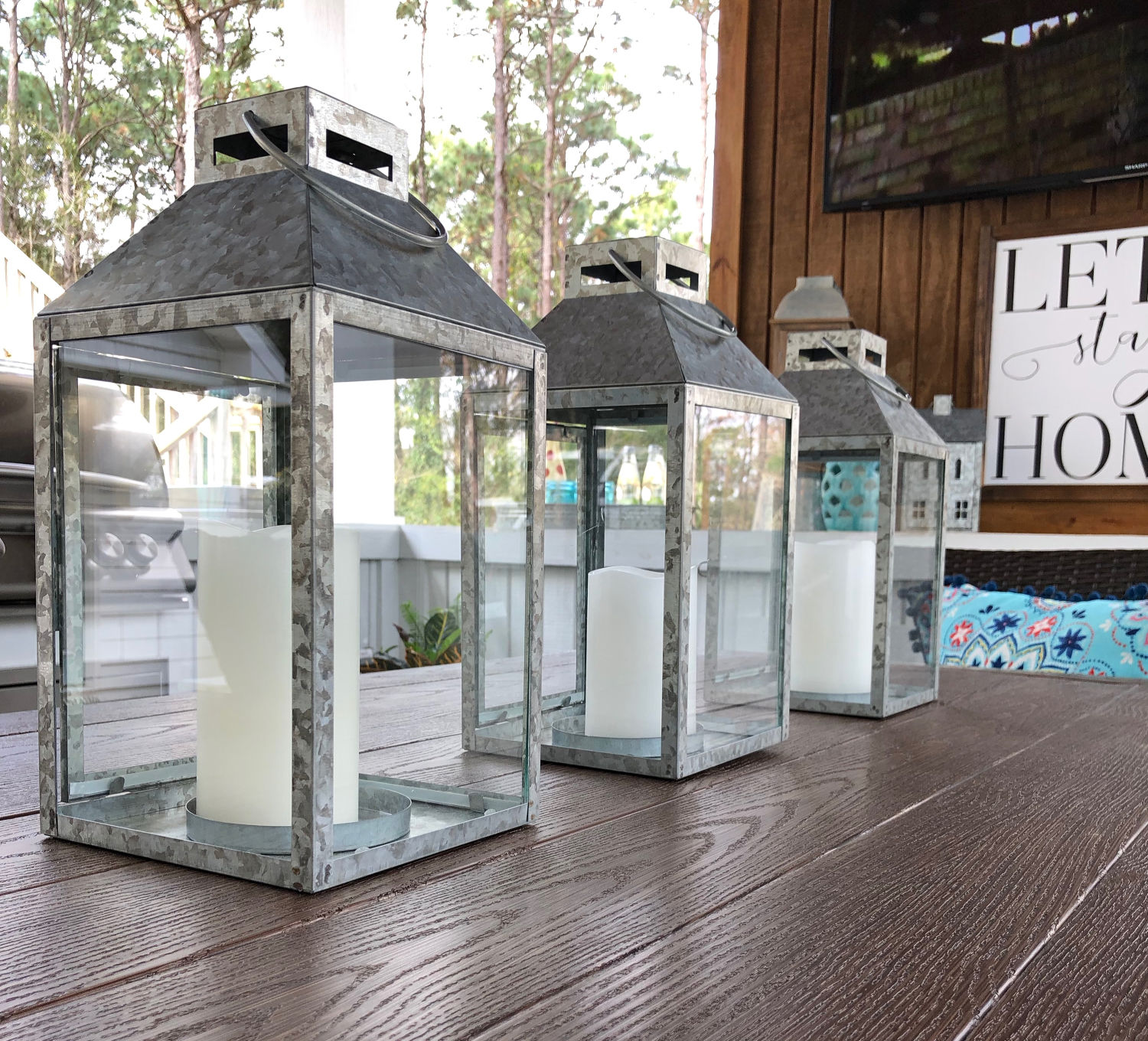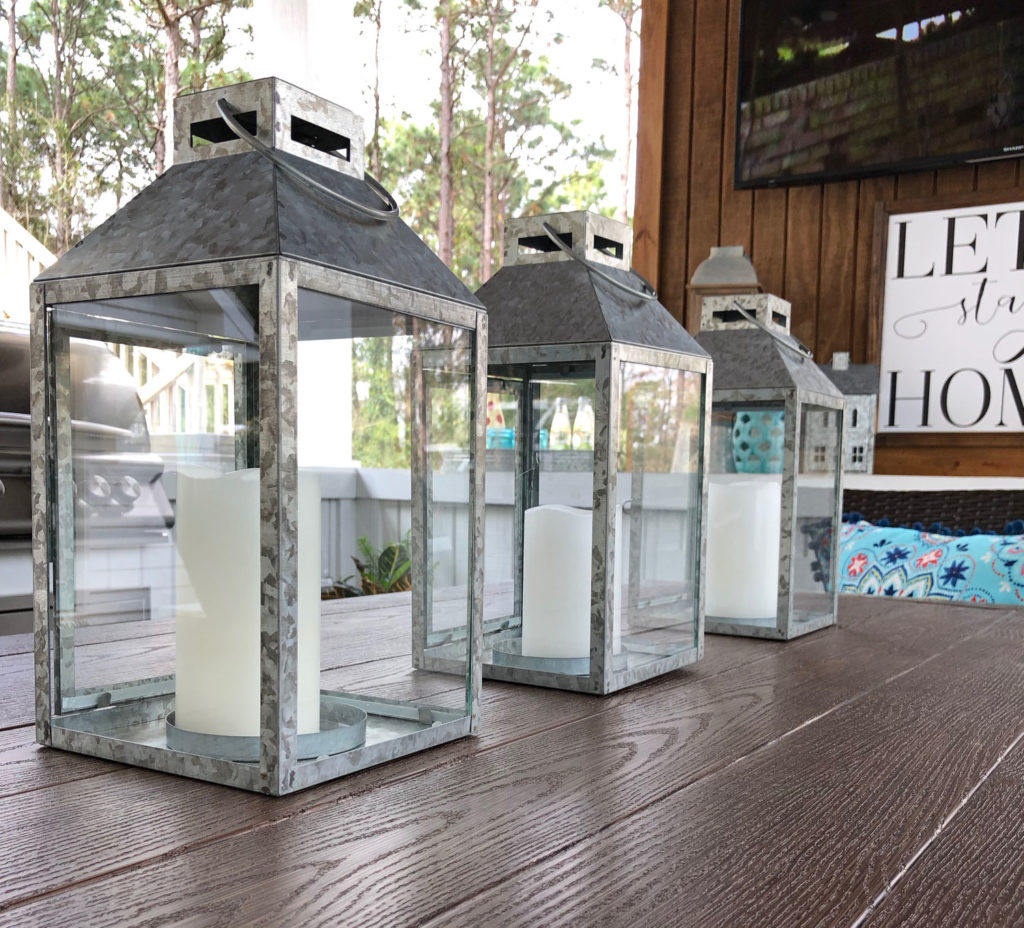 PORCH ACCESSORIES
Fun and stylish accessories can add interest and visual impact without breaking your budget. From lanterns to pillows, I love creating a comfortable space for us and our guests. Over the years, I have purchased galvanized metal pieces from the Better Homes & Garden line available at Walmart. I use them inside and outside for various seasons. They fit my farmhouse style and the more aged they are, the more I love them. The outdoor pillows add comfort and color.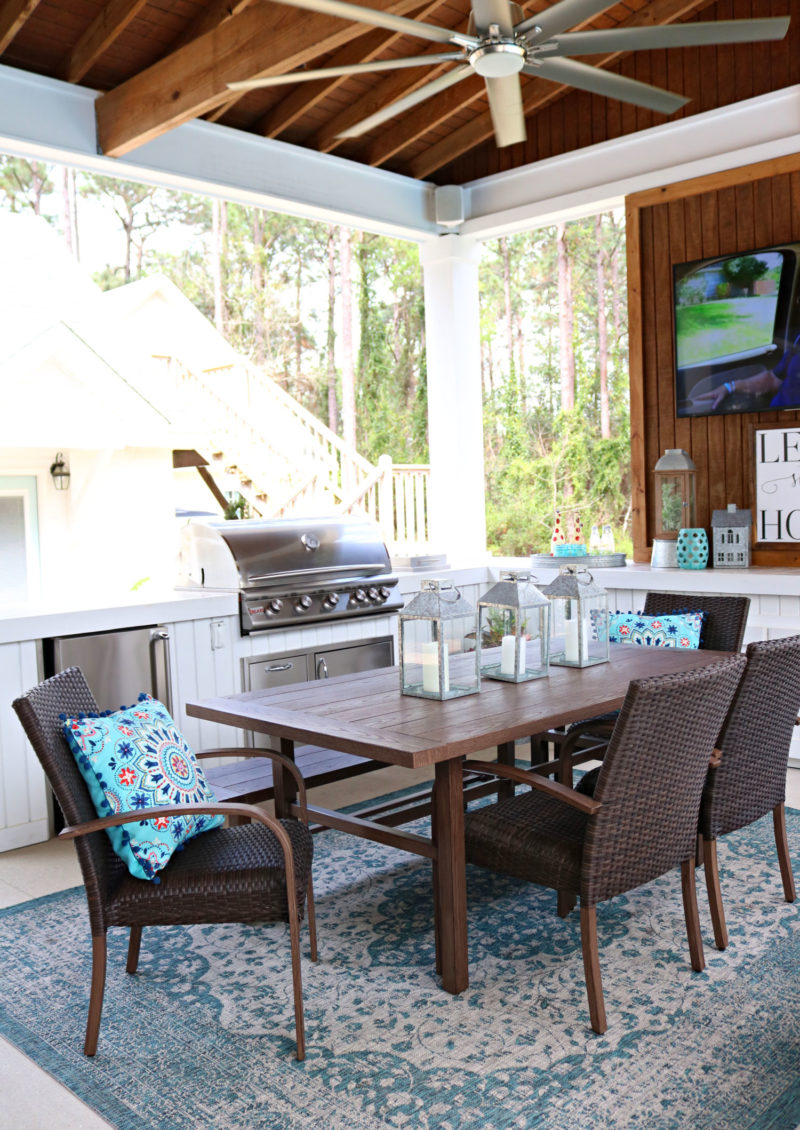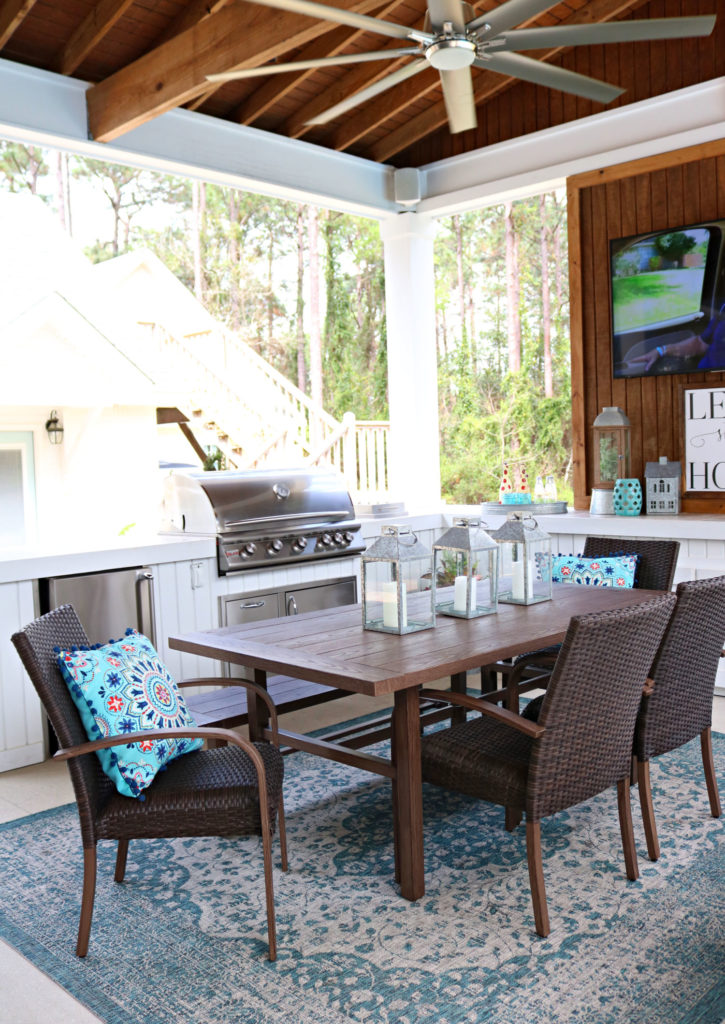 While the table and chair set says it seats six, I beg to differ, we can get at least 4 grand kids on here! I love the rustic wood grain look, don't you!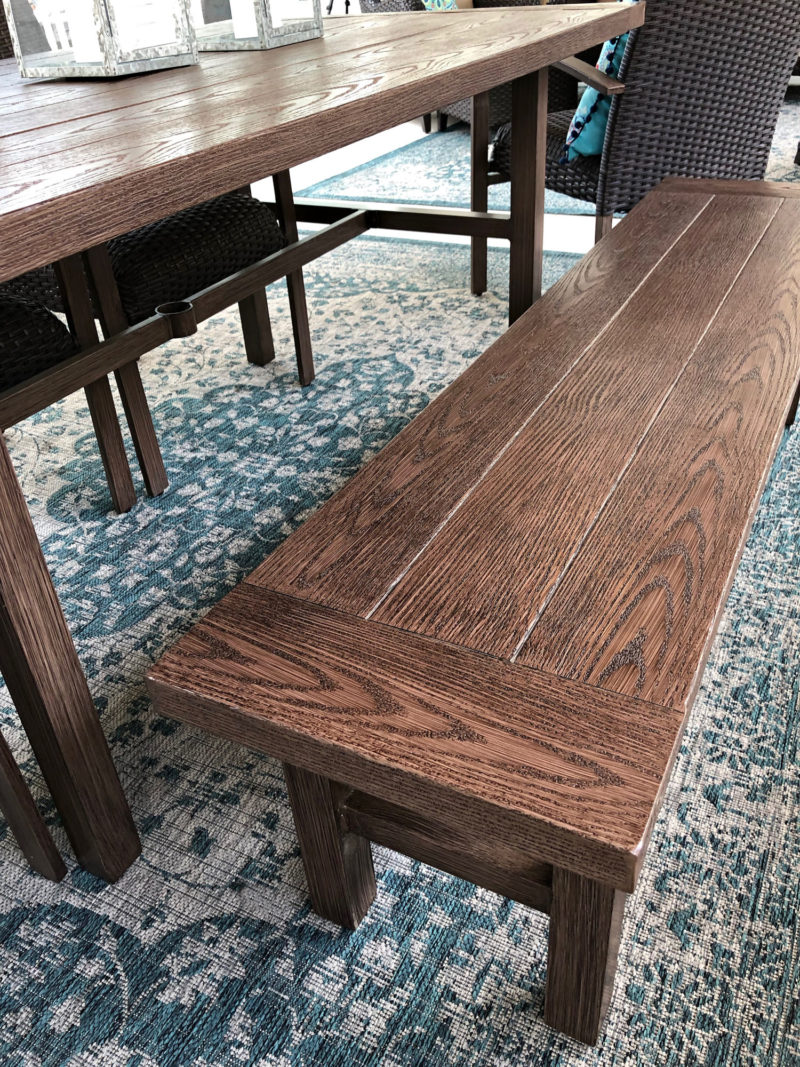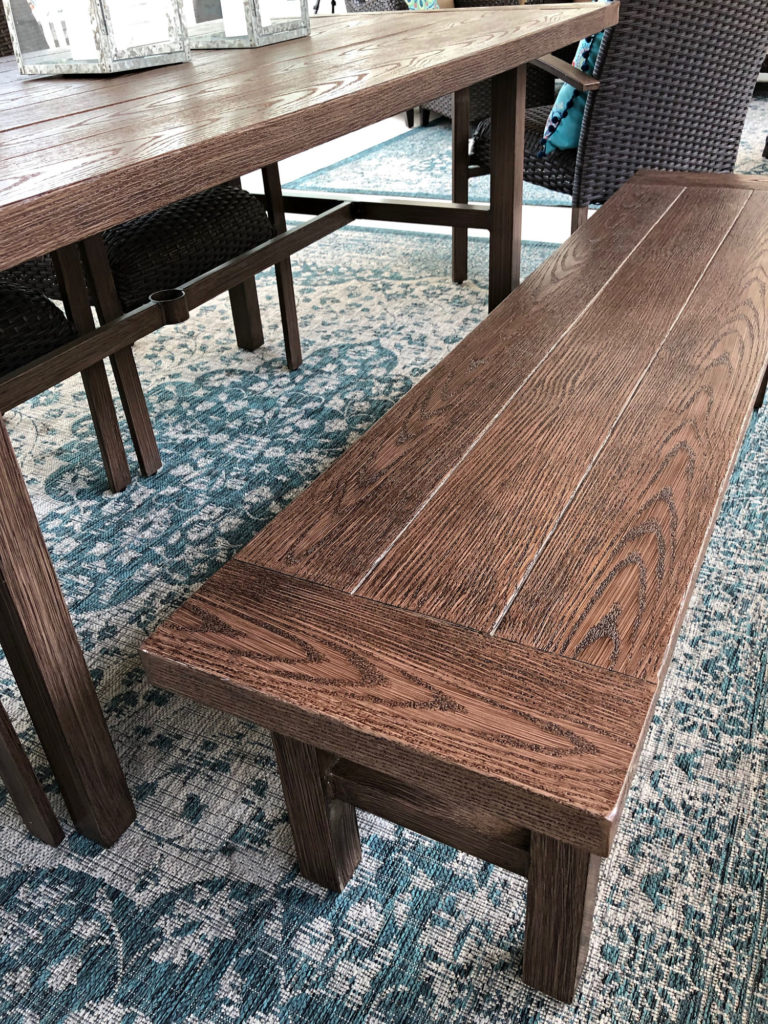 SIDE PORCH POOL ENTRY
Last year I added a bench to the pool entry area. It has a basket area underneath, it's perfect for basketballs, soccer balls and more. You can see that transformation here: Side Entry.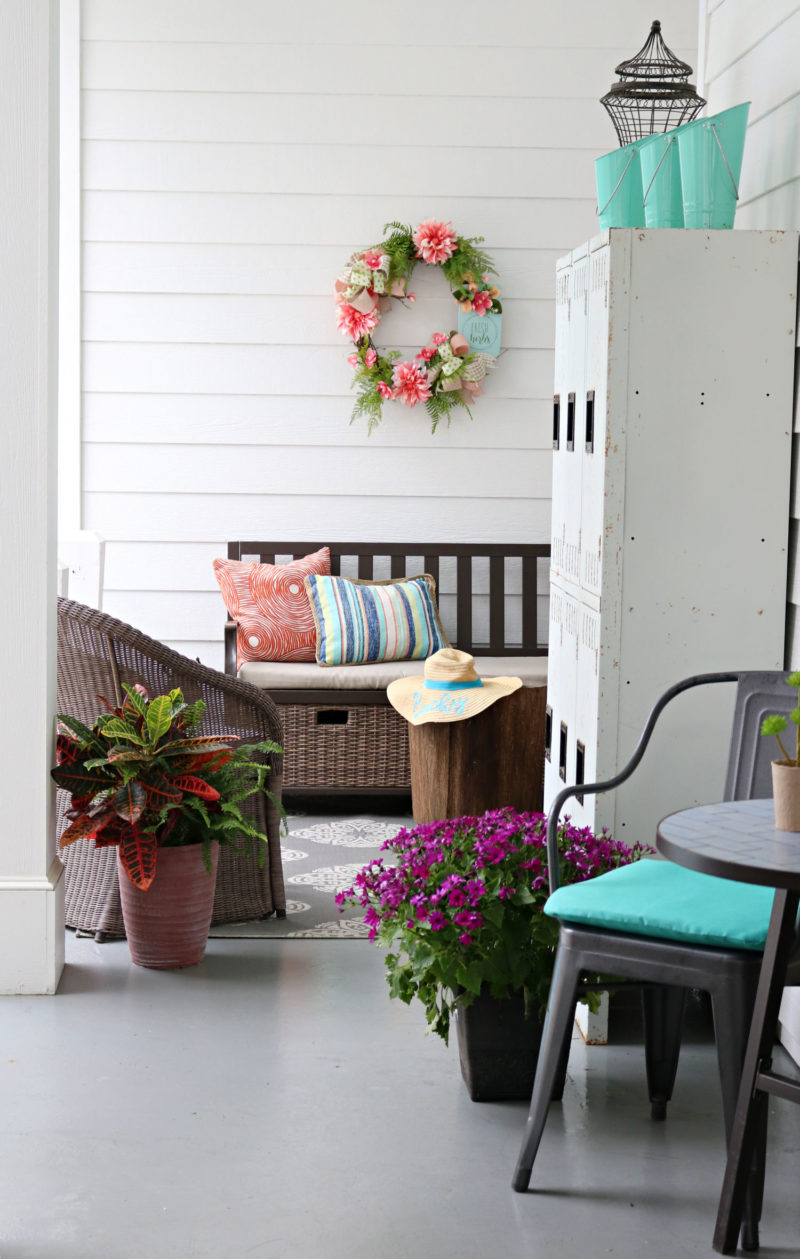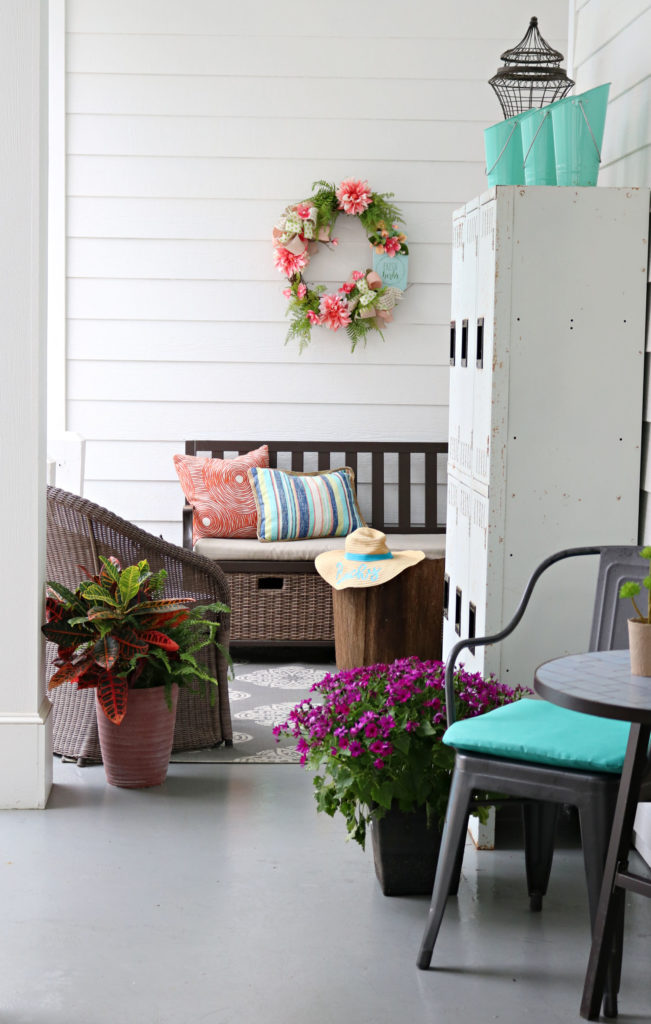 I added an old metal locker to keep pool toys in. It's starting to show it's age with a little rust. Time for a refresh. The wreath and tree stump table are DIY projects, I love mixing new with old.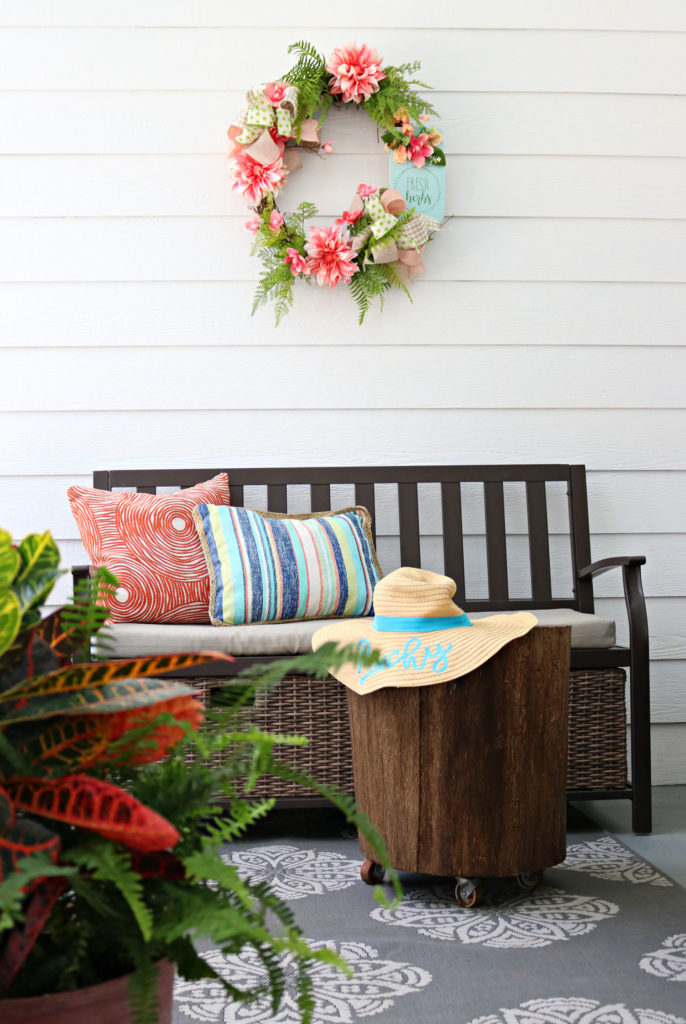 ADD COLOR AND TEXTURE TO YOUR PORCH WITH PLANTS
I have several pots filled with flowers and colorful plants spread around the porch. Here I used the Better Homes & Gardens 3 Tier planter: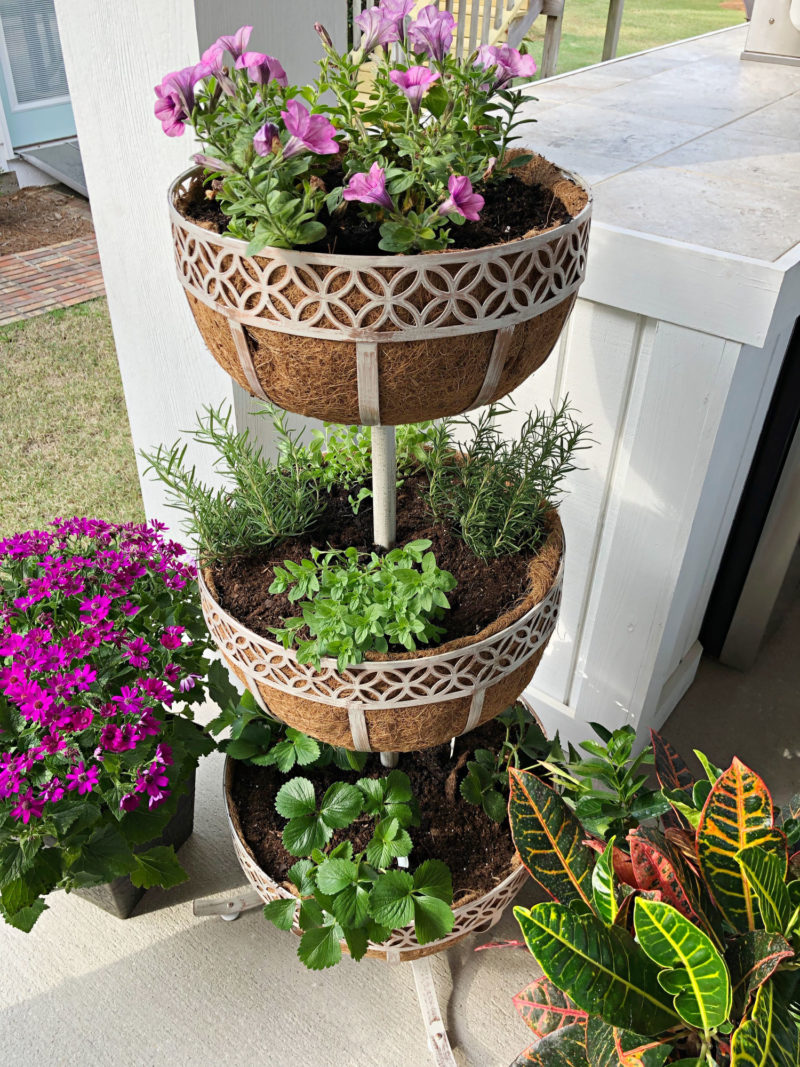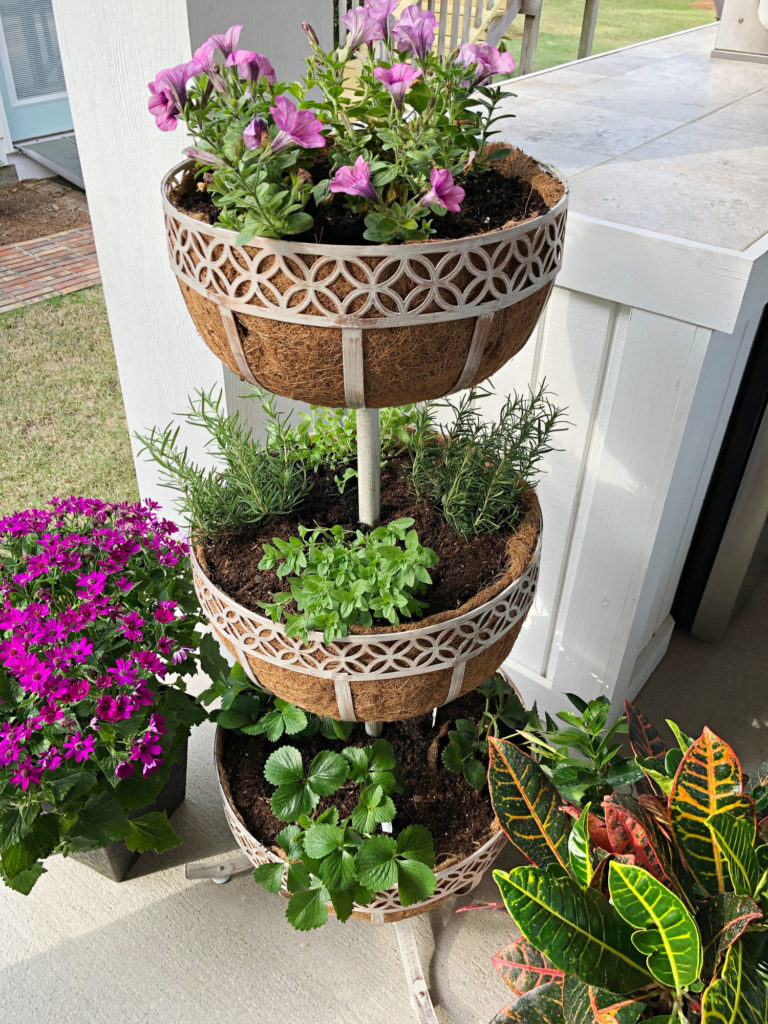 Here's how I filled the planter with flowers, herbs and strawberries:
Pick out your plants from the Walmart garden center.
Grab a large bag of potting soil.
Fill each area with potting soil.
Add your plants
Water thoroughly.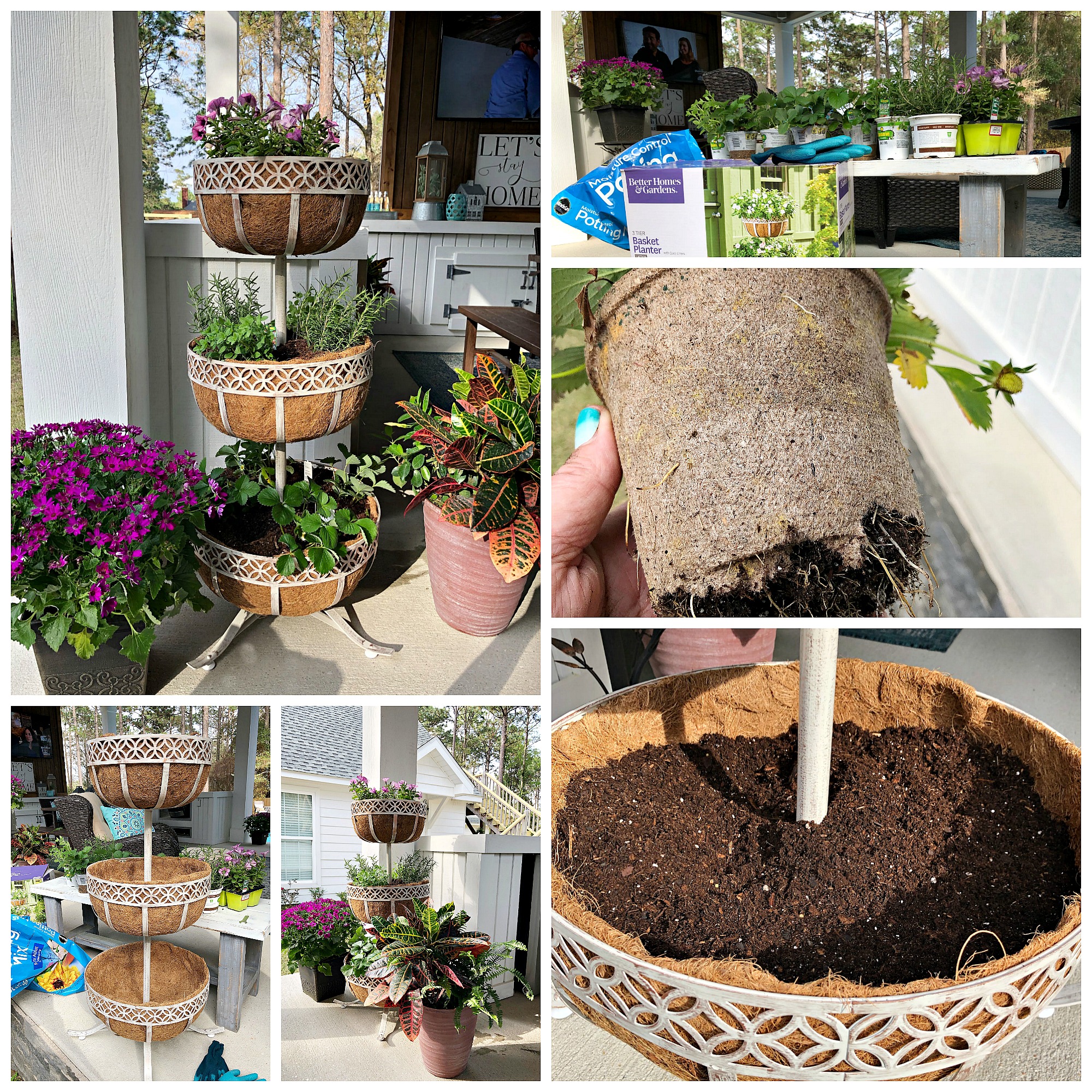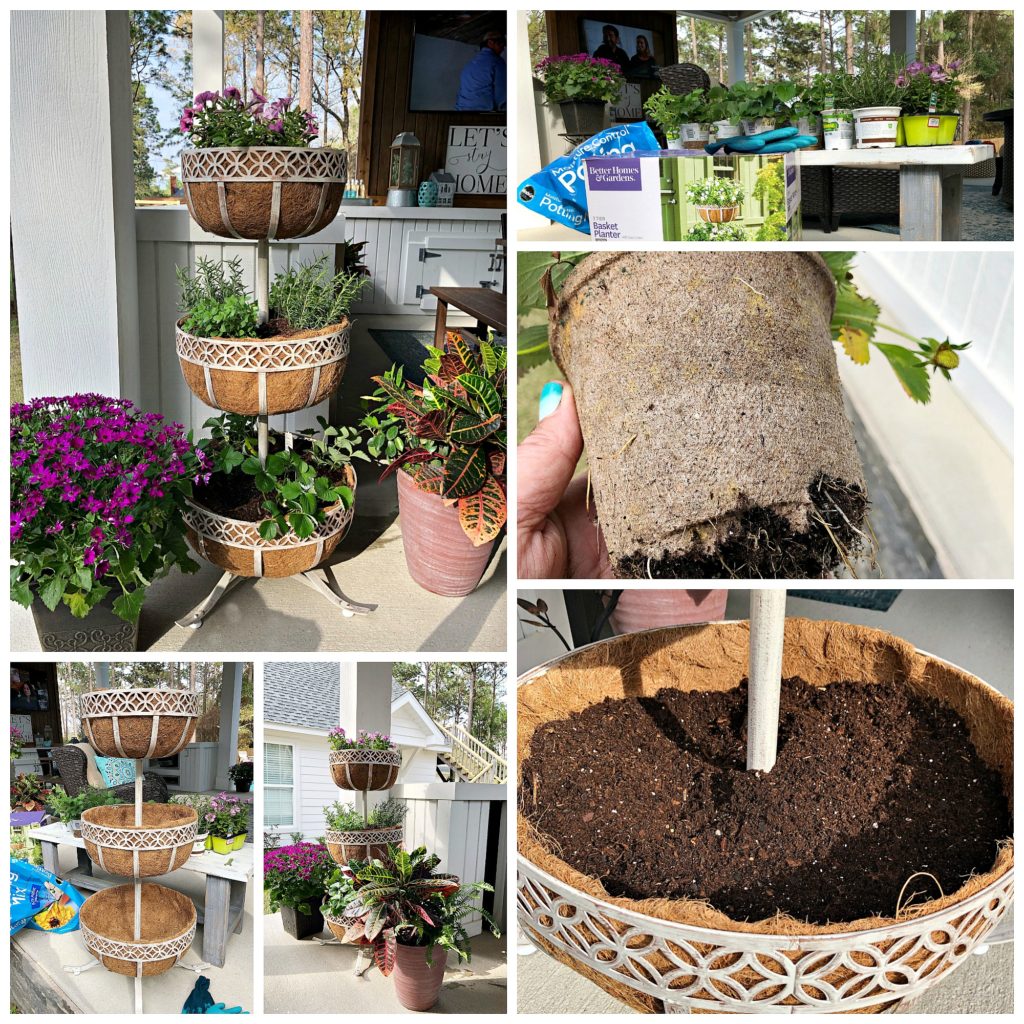 I can't wait to start cooking on the grill, adding the fresh herbs to our recipes and plucking strawberries off the vine.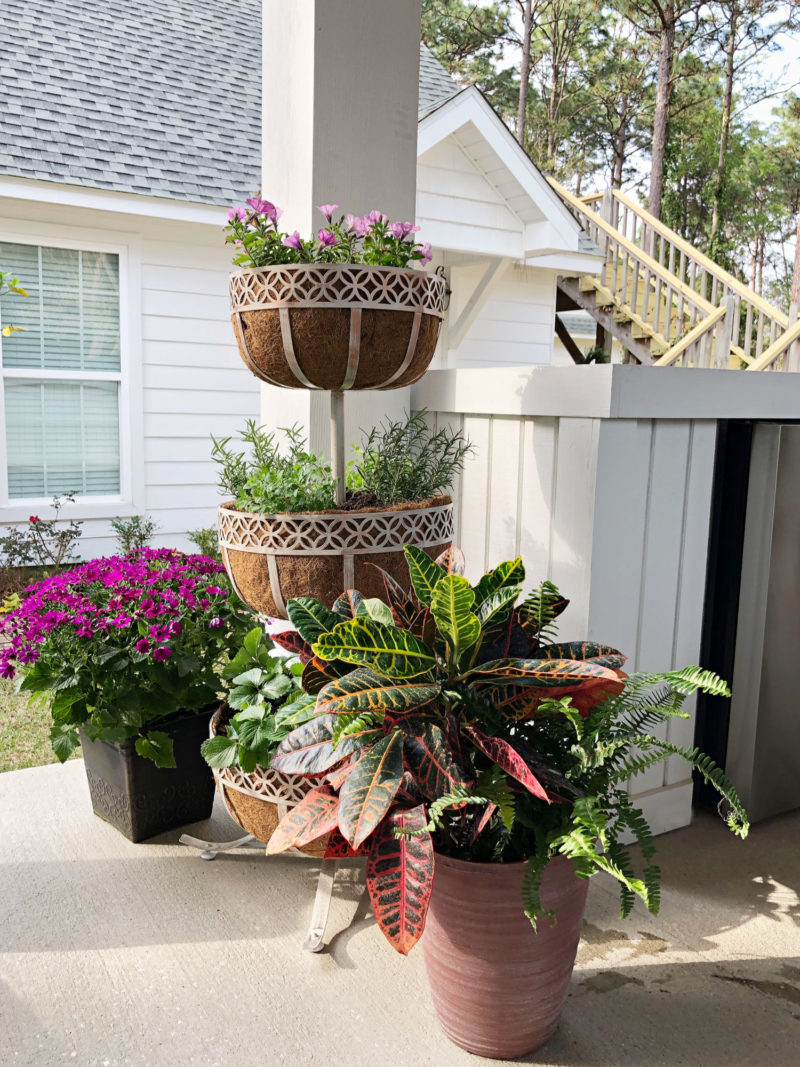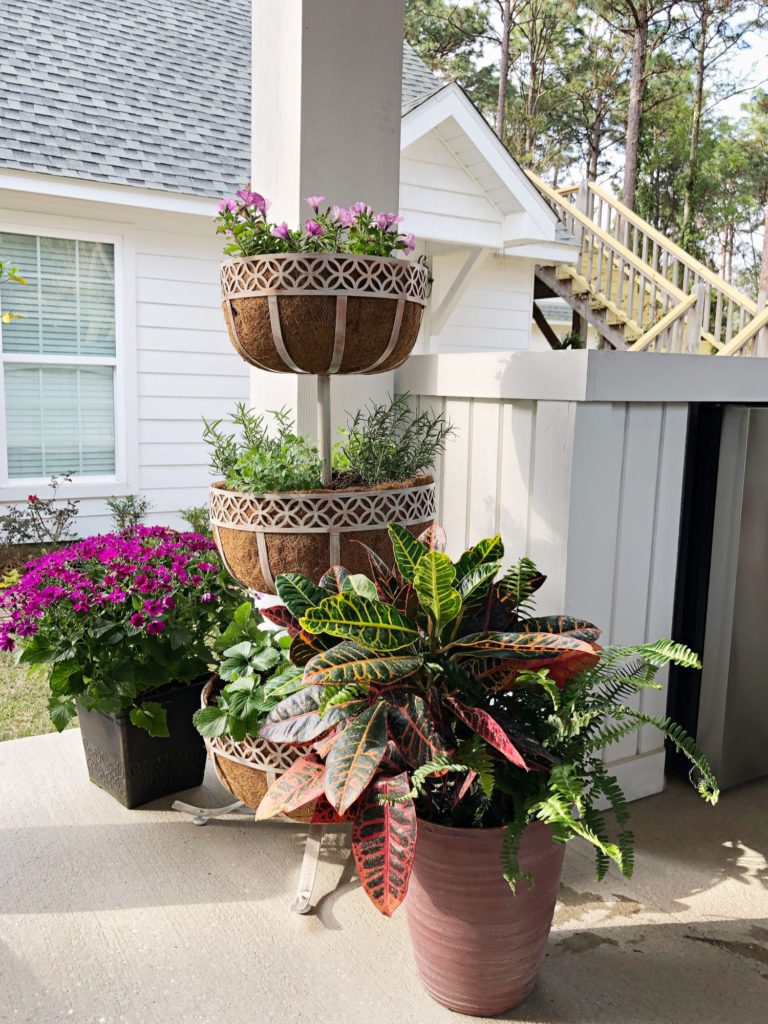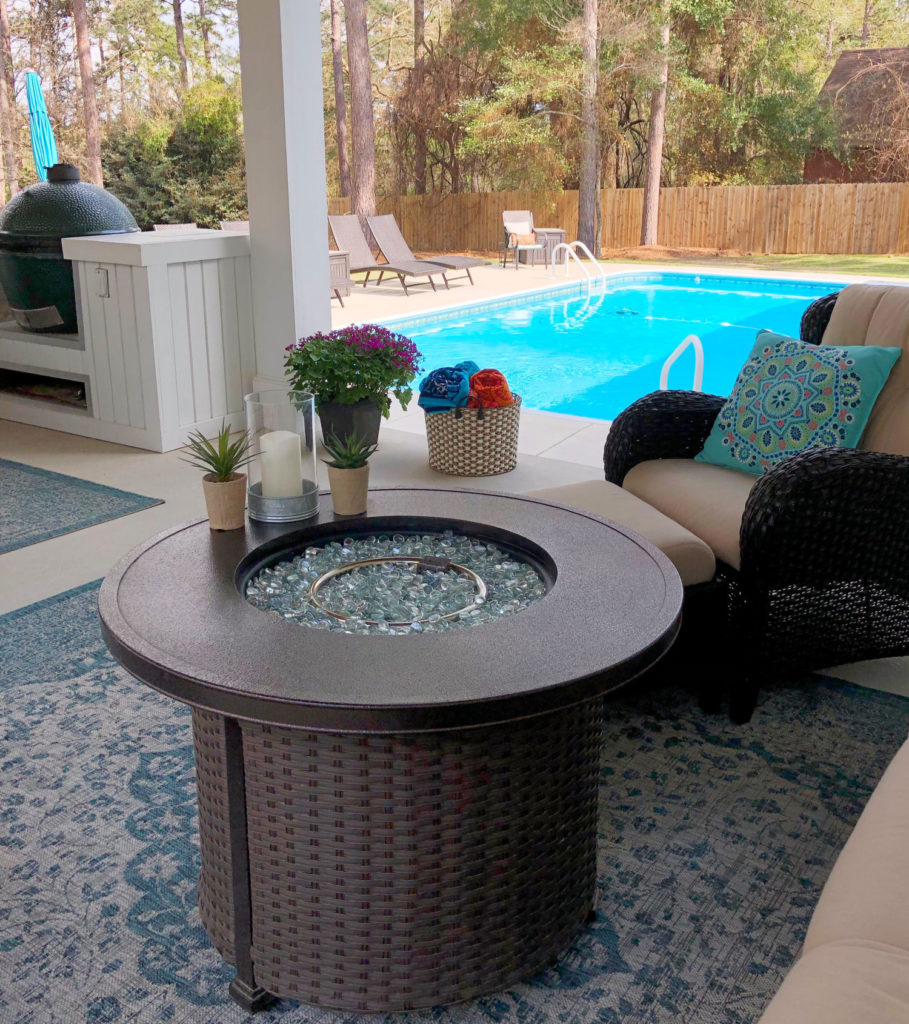 We're anxiously waiting for summer!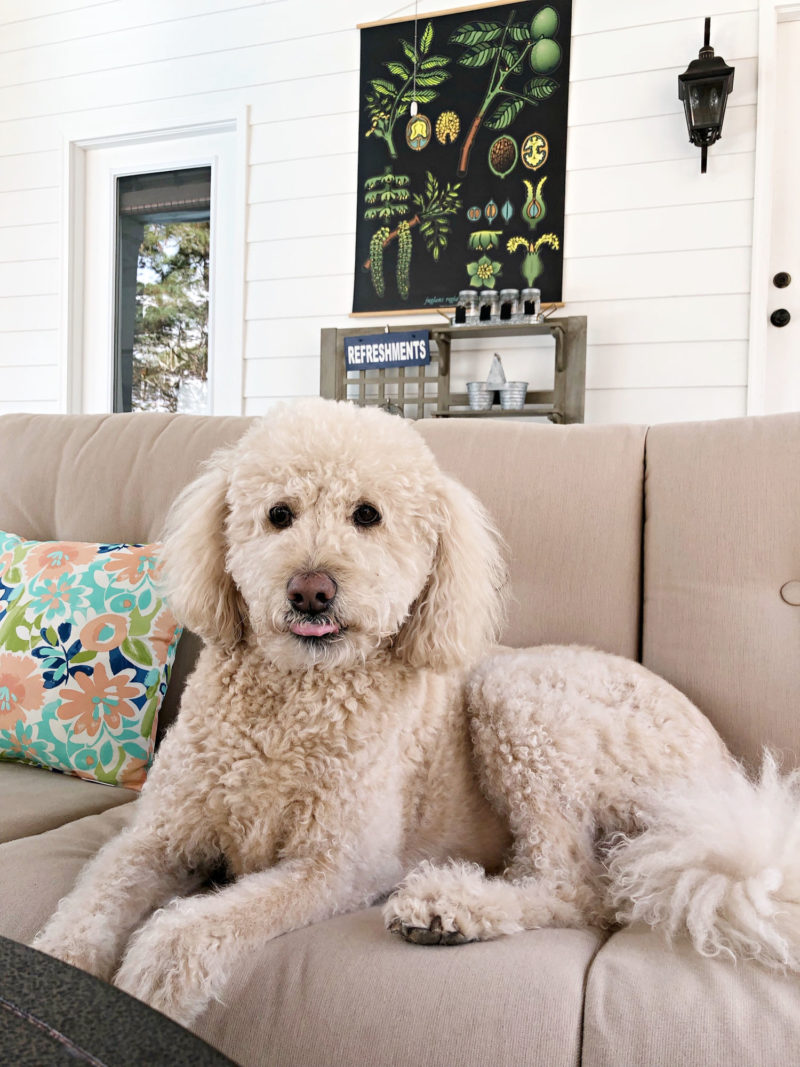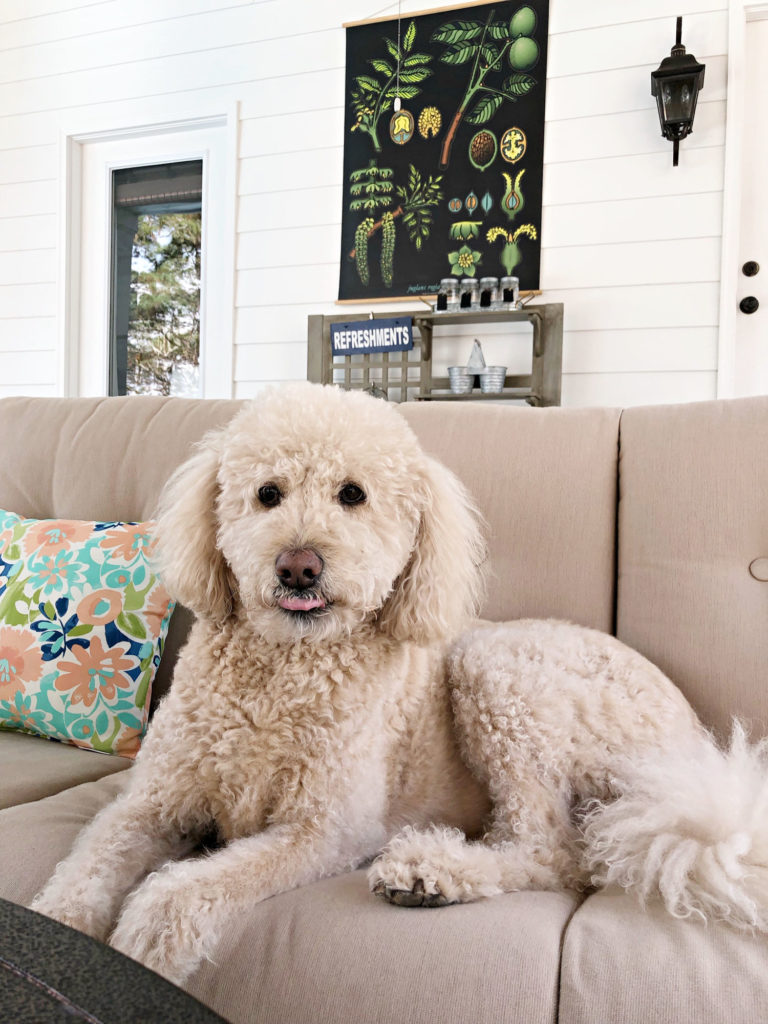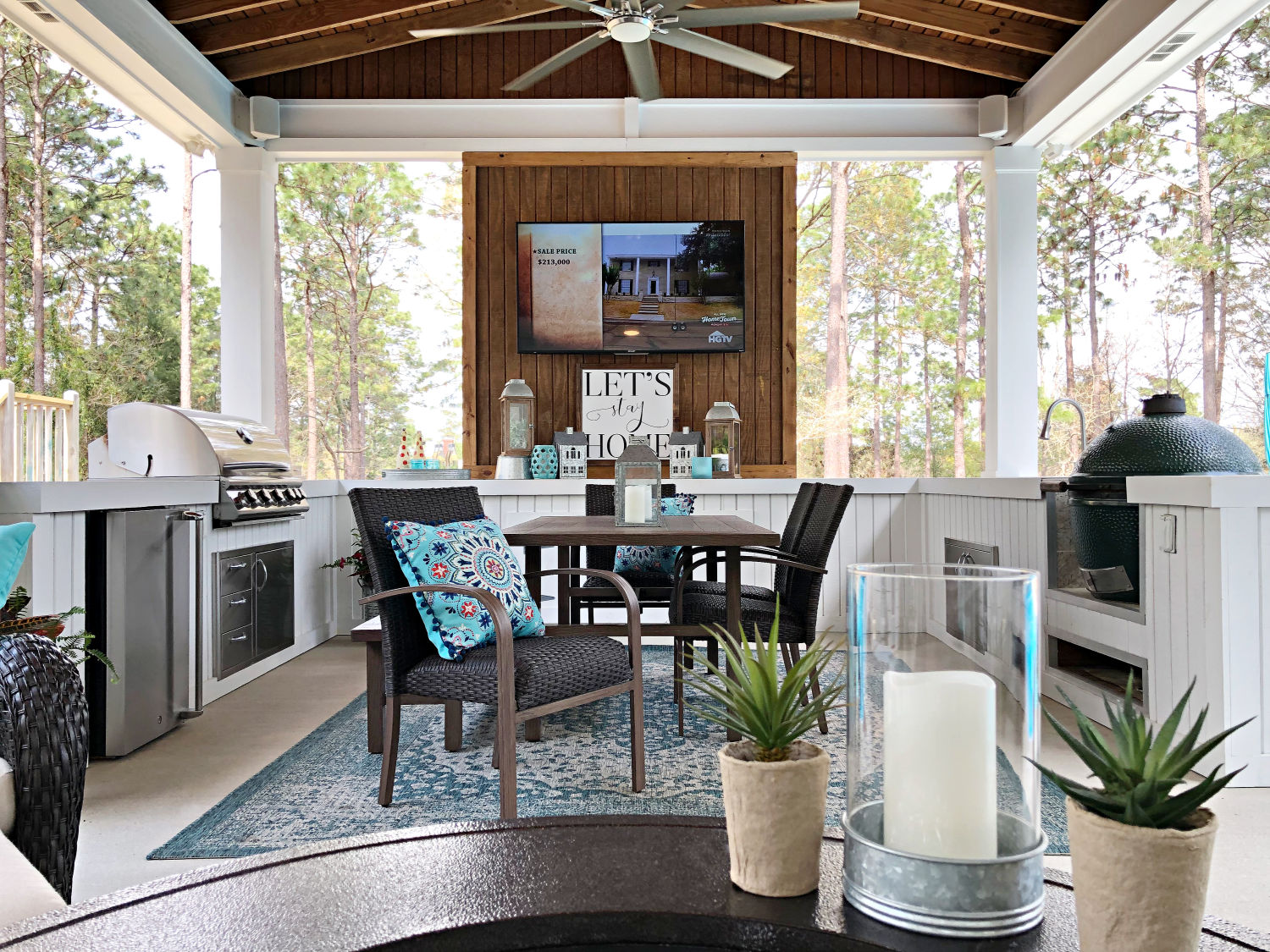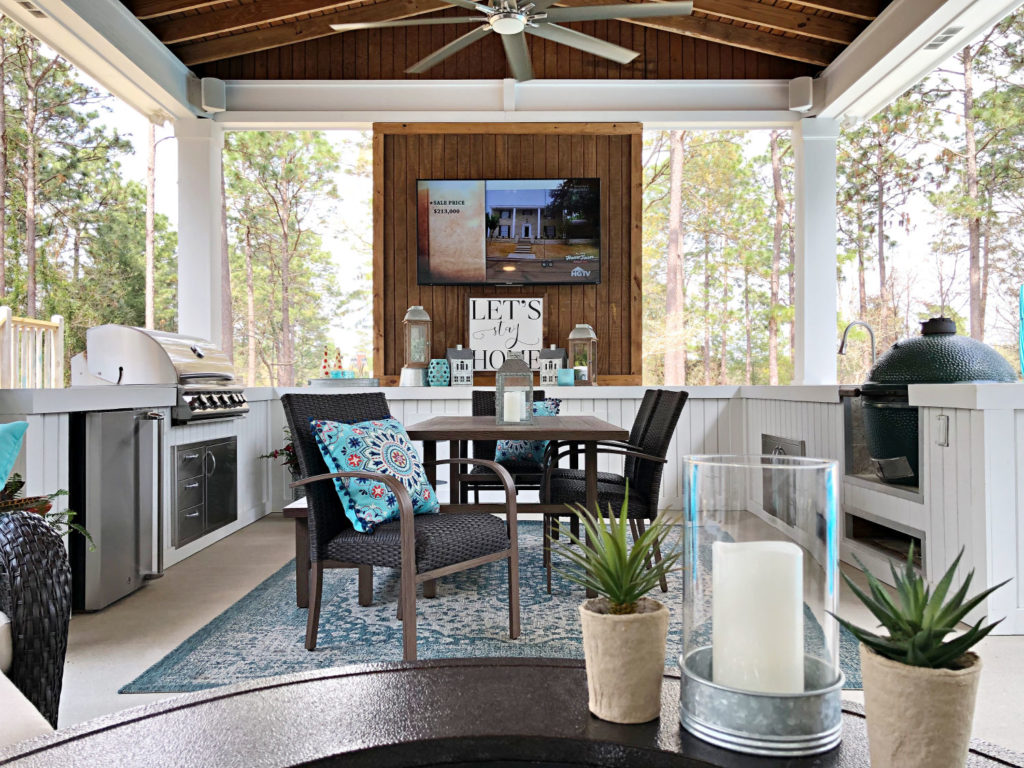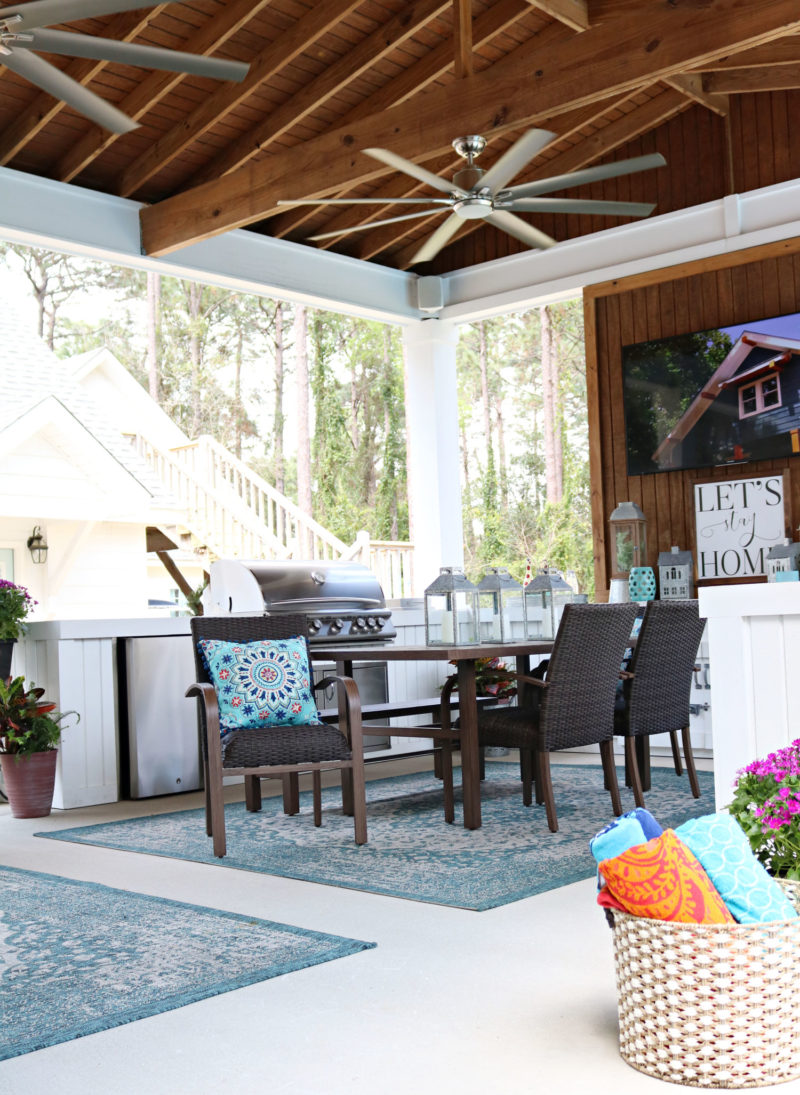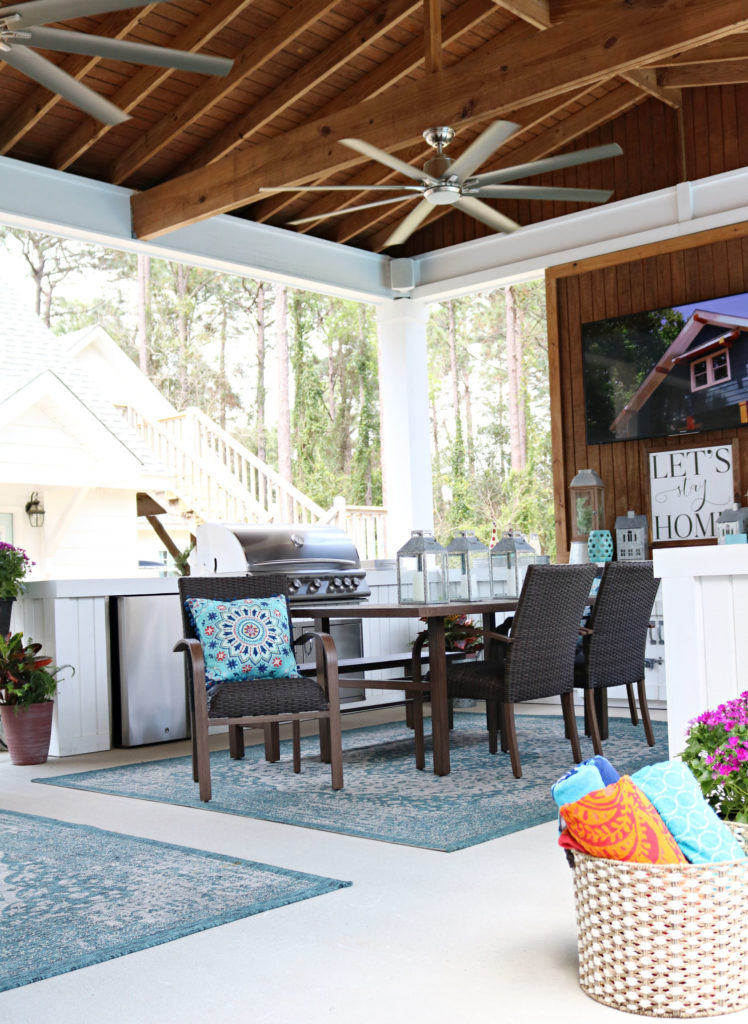 SHOP THE POST, USE ARROWS TO SCROLL:
[show_shopthepost_widget id="3512584″]
I hope you find me on the back porch more often than not.
Keep up with all the beautiful Better Homes & Gardens at Walmart choices: Instagram – Twitter – Facebook – Pinterest – Website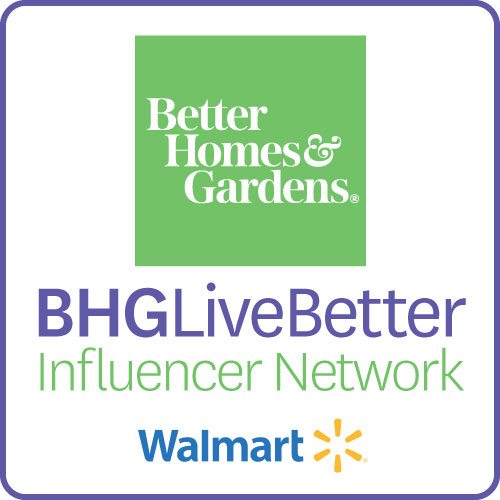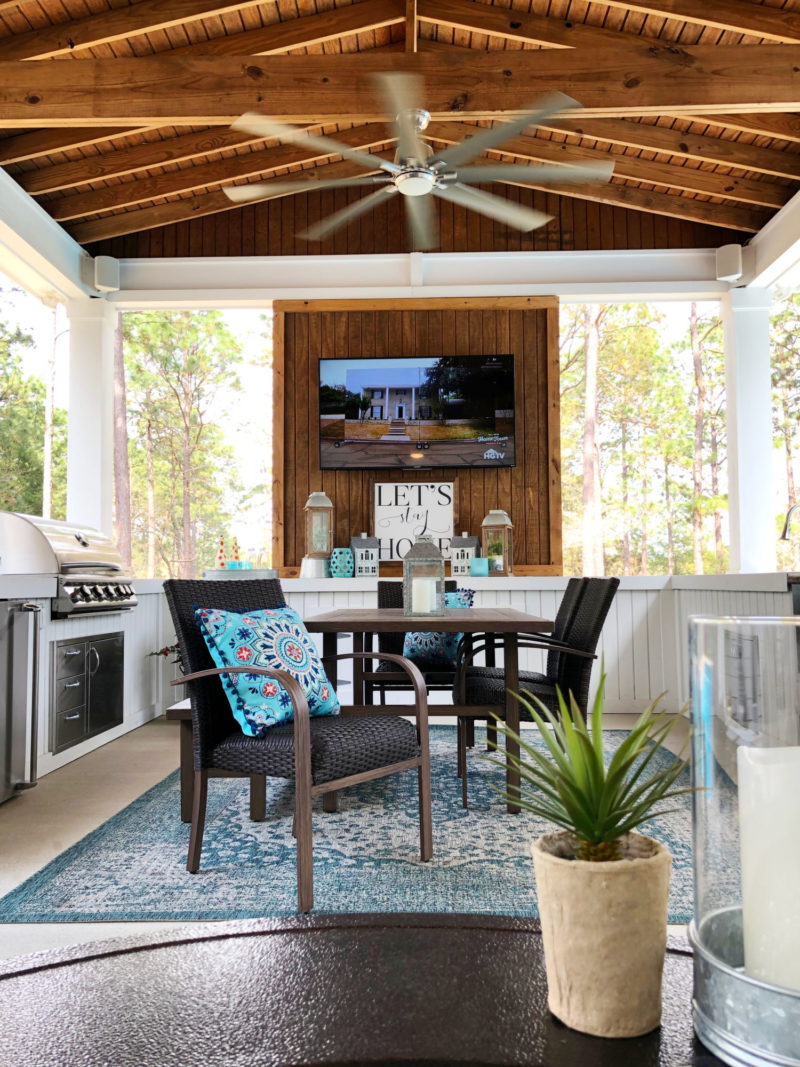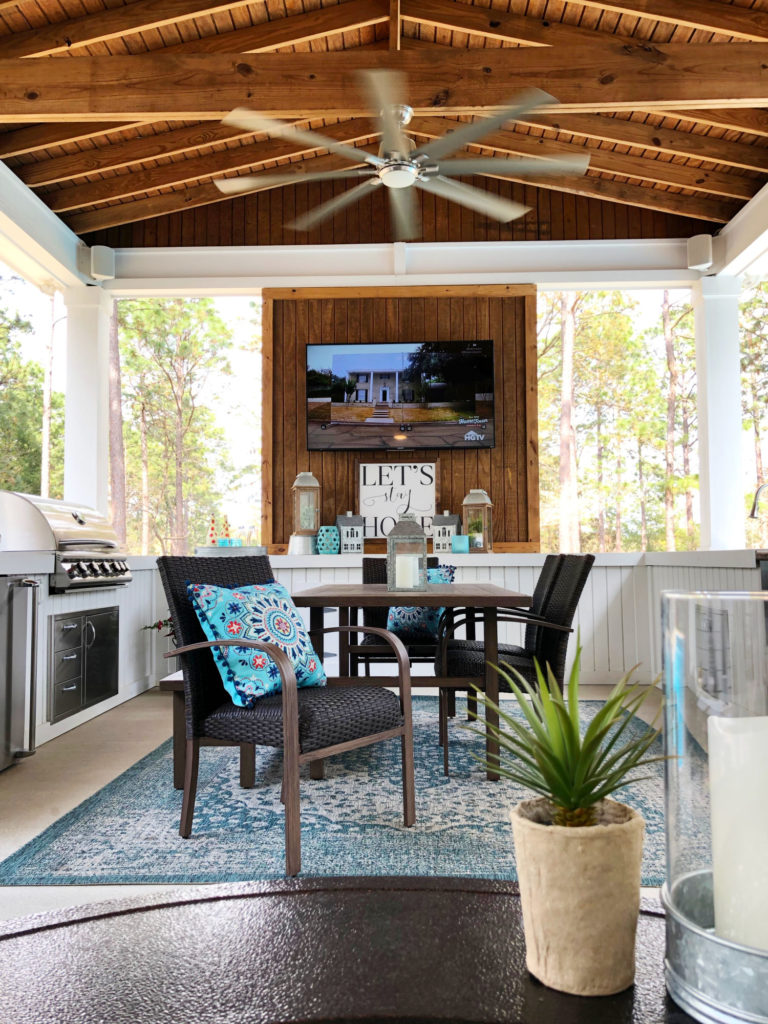 PIN It and Share for inspiration: