FARMHOUSE KITCHEN CHALKBOARD SIGN IDEA
You guys know how much I love rustic farmhouse decor, today I'm sharing this quick idea for a farmhouse chalkboard. Who doesn't love a sign idea that can be created in minutes?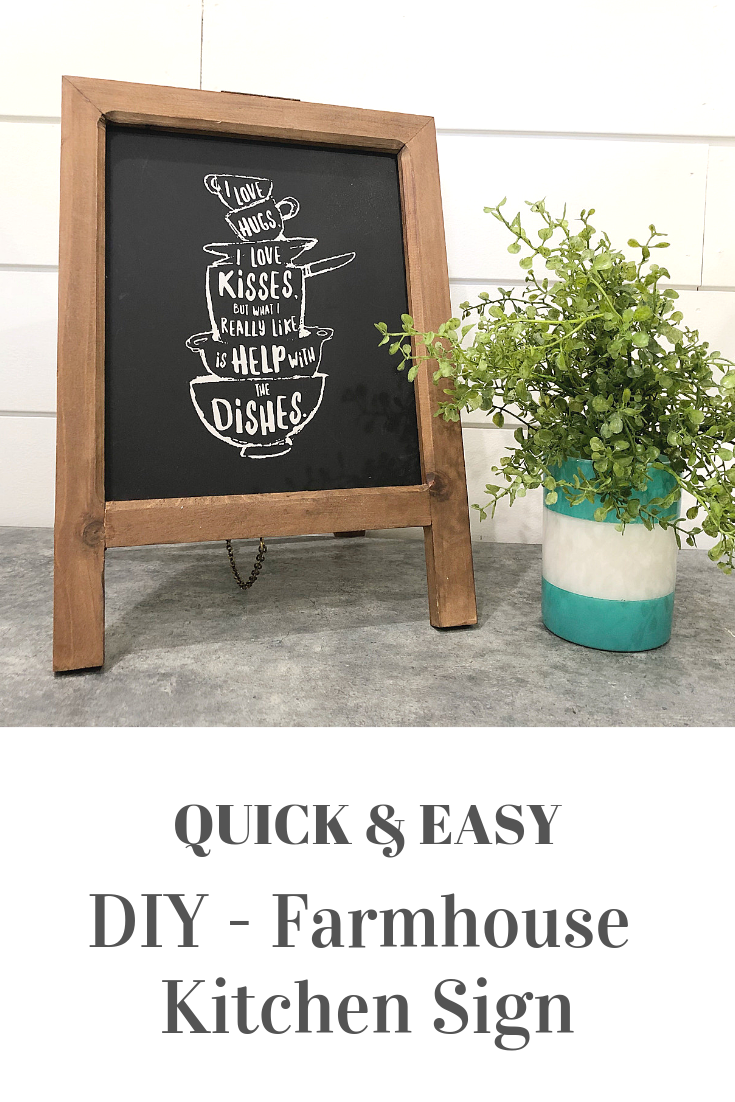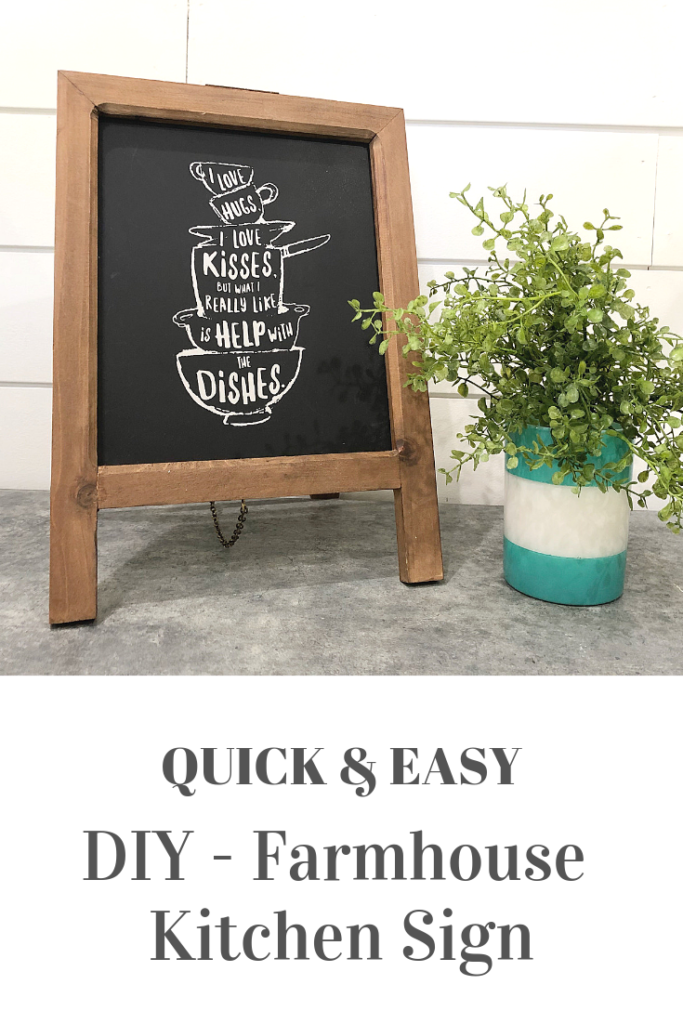 In the old days (I sound ancient – ha!), I would go through a tedious routine to make a sign. From printing something off, tracing it and then painting it. That became such a chore, I gave up on sign making.
Designing your own home decor is easy with Chalk Couture, you can mix and match transfers to create one of kind farmhouse signs. There are several font designs available making personal sayings easy too!
Chalk couture transfers are reusable! After you remove it from your project, just clean and re-use with Chalkology paste or Couture Ink. Clean them by using a Clorox wipe (or Lysol). Clean both sides to remove all the paste or ink, lay them upside down, sticky side up until dry. Once they're dry place them back on their backer sheet. Now they're ready to re-use on next DIY project.
Paste can be used on any hard surface, I have used it on chalkboards, painted and stained surfaces, glass and metal. Just think of all the home decor you can create. The ink is perfect for any fabric surface, even ribbon! Just place your transfer on your fabric, squeegee the ink over the silk screen area. Let it dry completely, heat set with and iron or heat press and launder as usual.
SUPPLIES USED TO CREATE THIS FARMHOUSE KITCHEN SIGN
CLICK HERE TO SHOP MY CHALK COUTURE SHOP 
Supplies used in this video: