in my home town.
(Actually in my weekend home town of  Dadeville Alabama!)
When I saw that Centsational Girl was hosting a party about favorite things in our town, I knew what I was going to share.  Our favorite place is Lake Martin Alabama.  Talk about reFreshing!  Spend some time here and you'll never want to leave!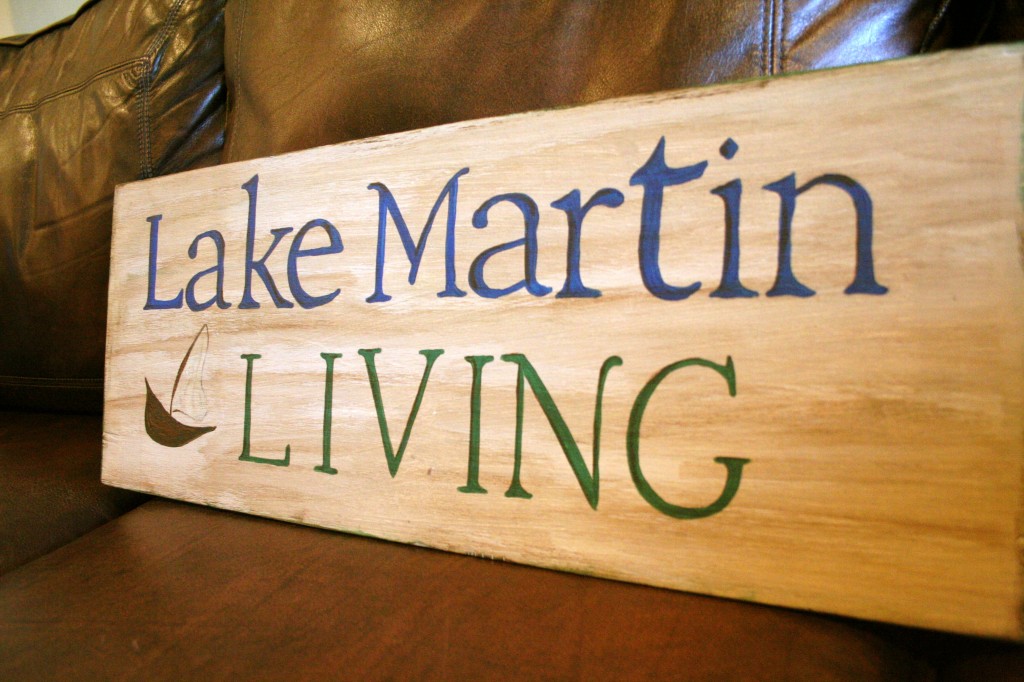 (Details of sign here.)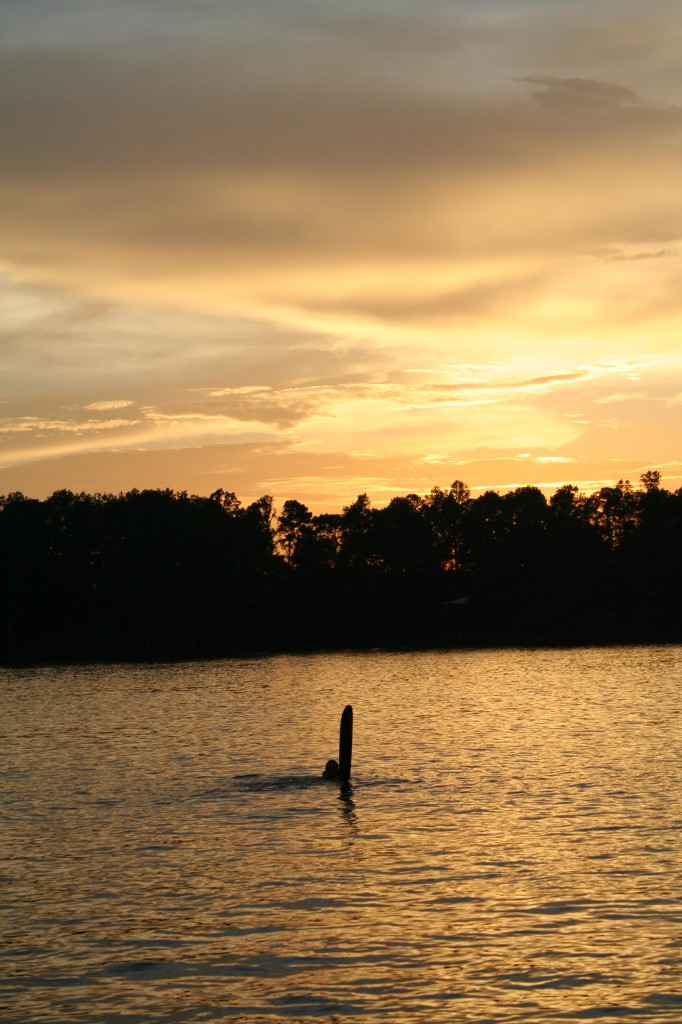 Late afternoon skiing.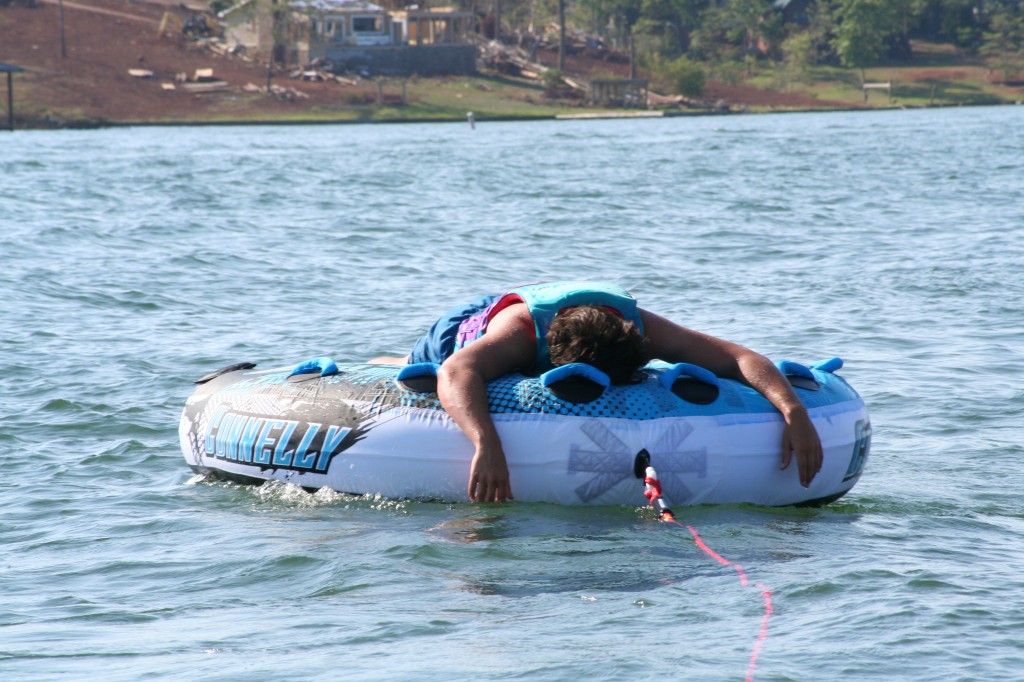 Tubing until your arms feel like noodles.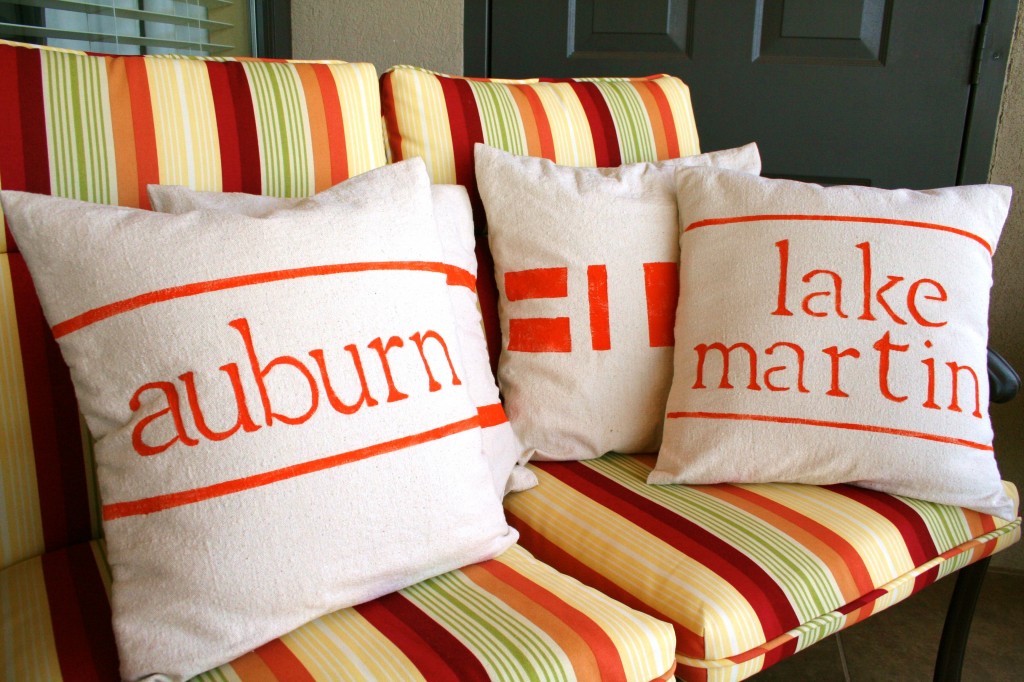 Thirty minutes from Auburn Football (pillows here)! WAR EAGLE!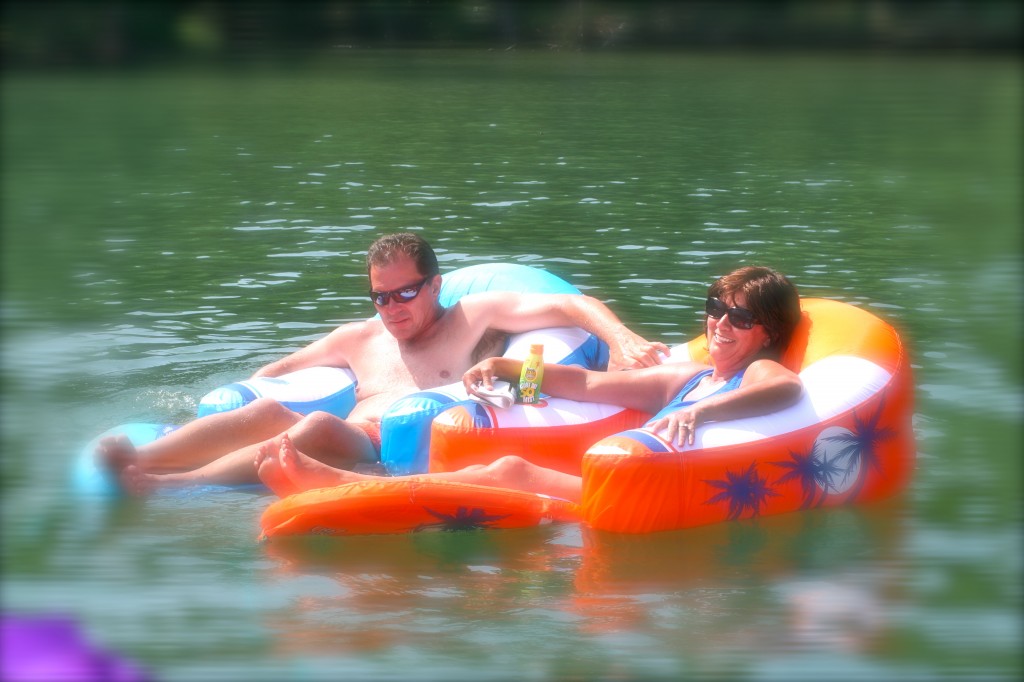 The best thing we bought this year, these floating chairs from Sam's Club!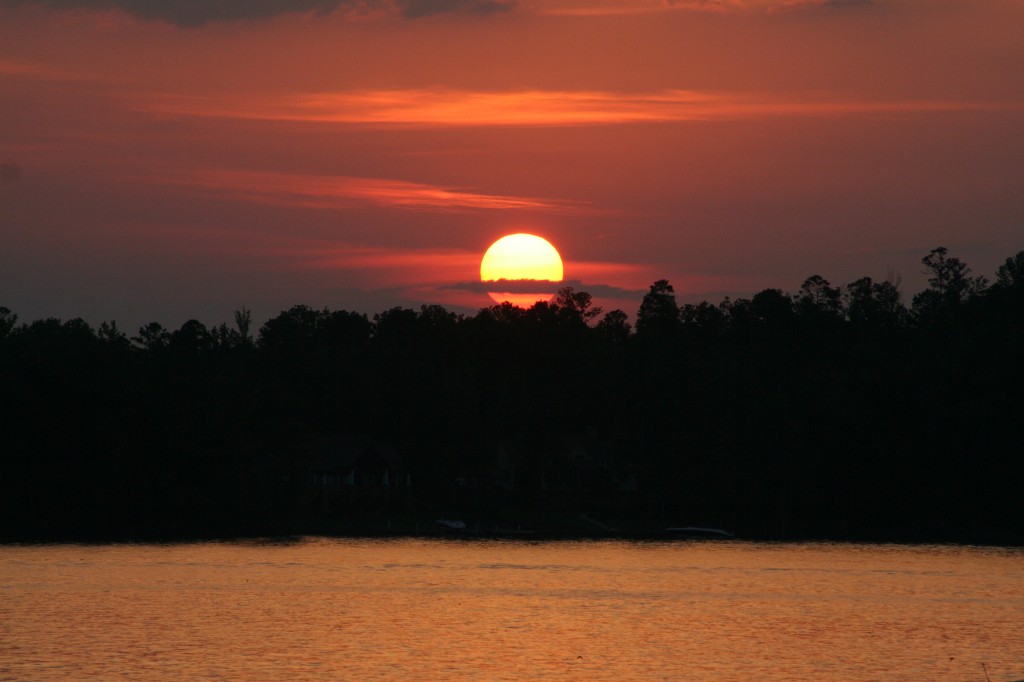 This view almost every evening!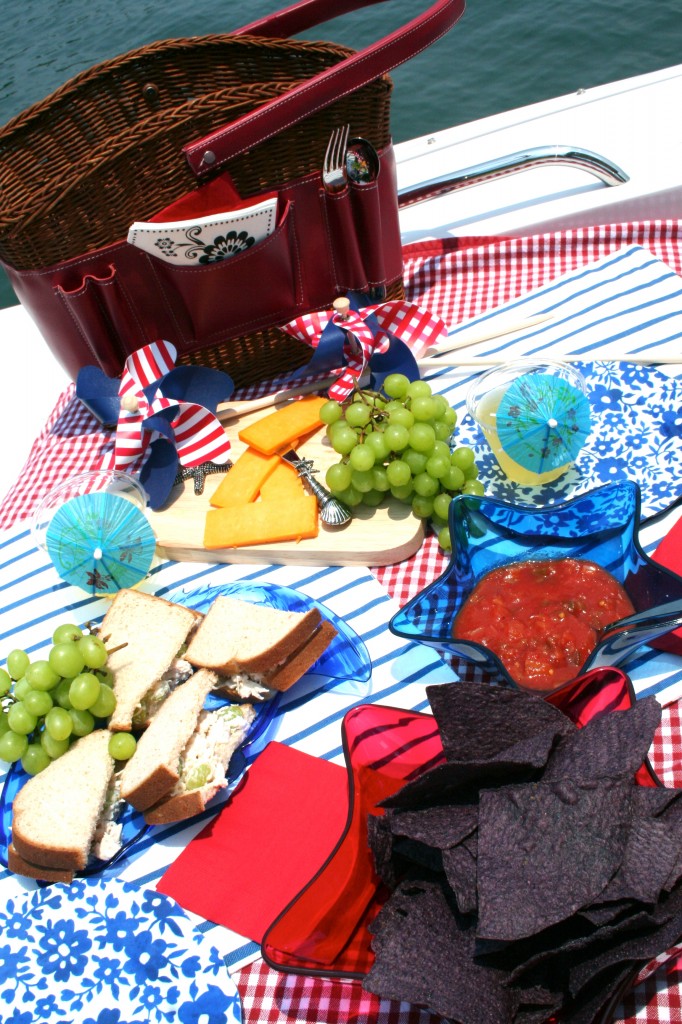 Reasons to get the picnic basket out.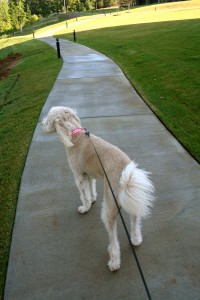 Great places for Murphy to stroll and let the wind whip her blond curls!  She is looking over at the boat slips: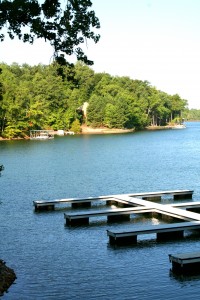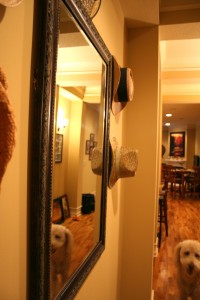 She always greets us at the door when we come back from the lake.  She hates the water, she stays here and prepares us a nice greeting:
Fresh flowers
She forgot to put the dirty glass (on the end table) in the dishwasher.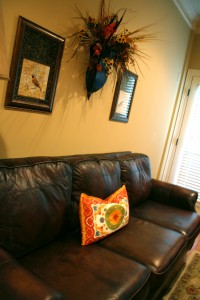 But she did fluff the pillow.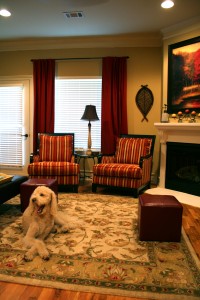 She said enough about me, get back to Lake Martin!
Here—->  Mr. reFresh Skiing
My first blog video attempt, fingers crossed.  Click above to see Mr. reFresh ski!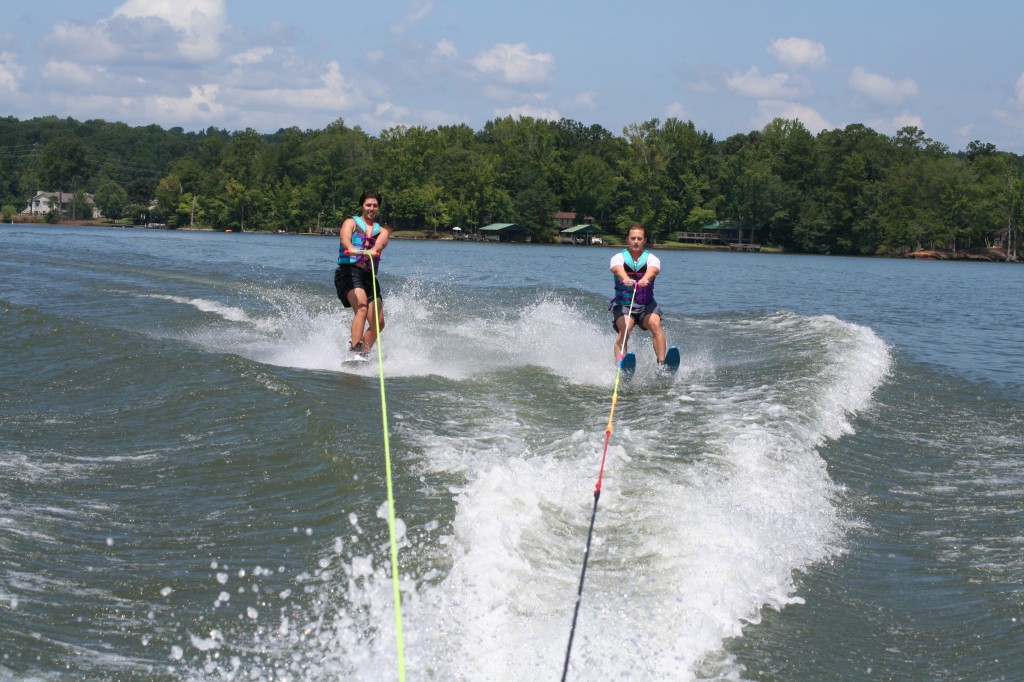 Having fun with family and friends,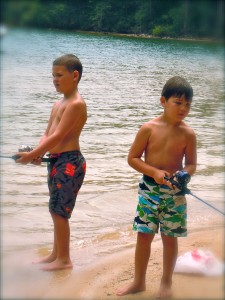 fishing with the grandsons,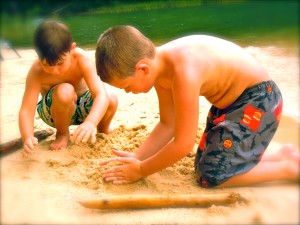 making lake sand castles and lasting memories!
These are just some of our favorite things!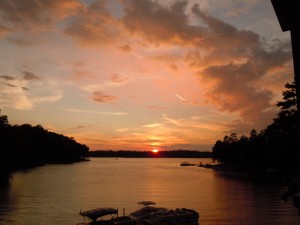 Oh one more thing, watching plenty of these!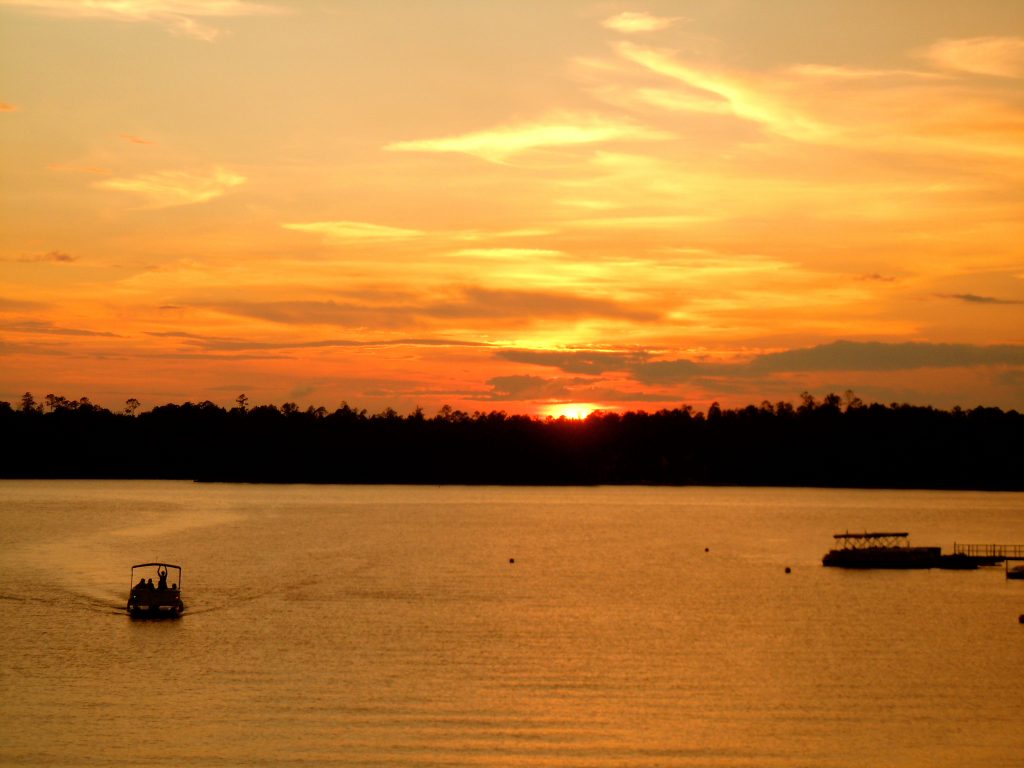 I know you can understand why Lake Martin is our favorite thing/place in our home away from home town!
Sharing at these parties:
Primp