I have a difficult time finding art that I like.  Or that I think goes with my style.  So most of the time I just use photos…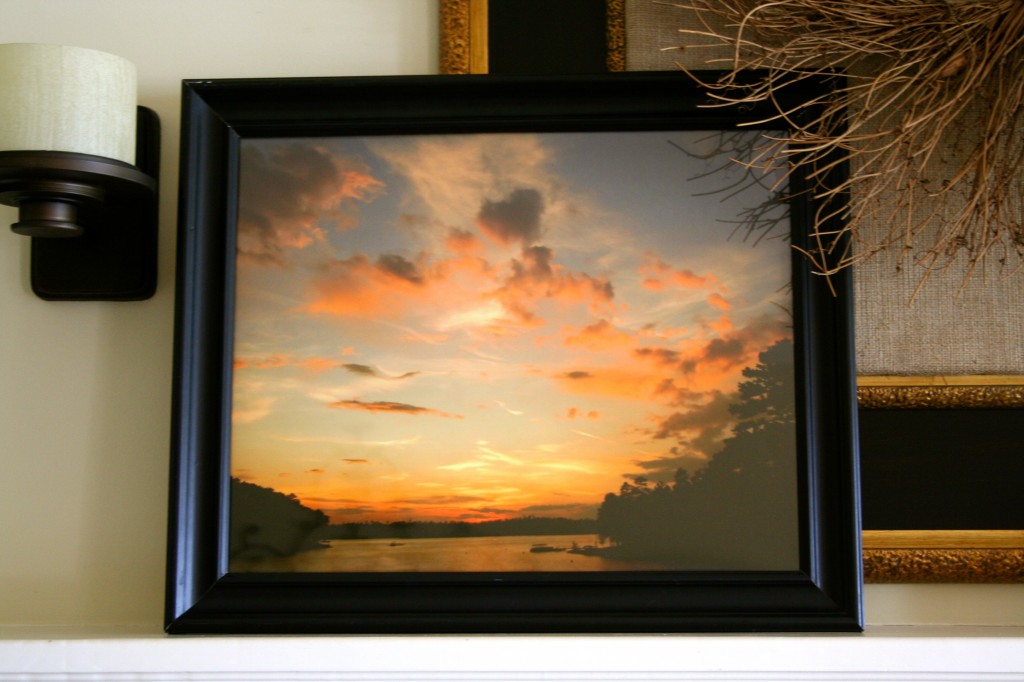 Sunset from our balcony at Lake Martin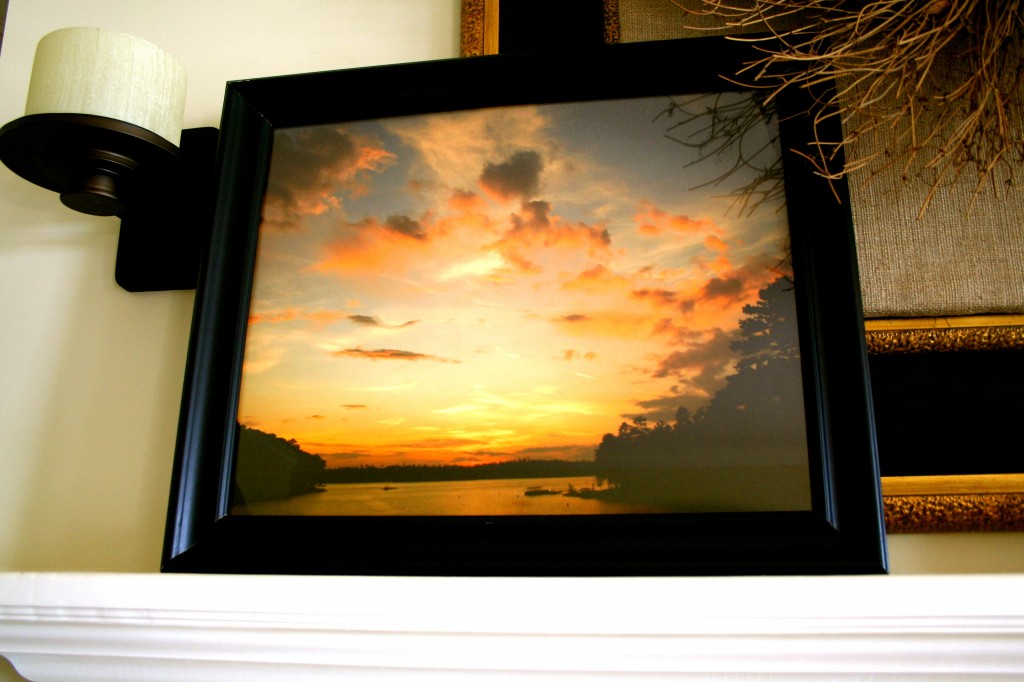 It just makes me feel good to walk by a picture that I've taken and remember a person or a place that I love.
I also use family members…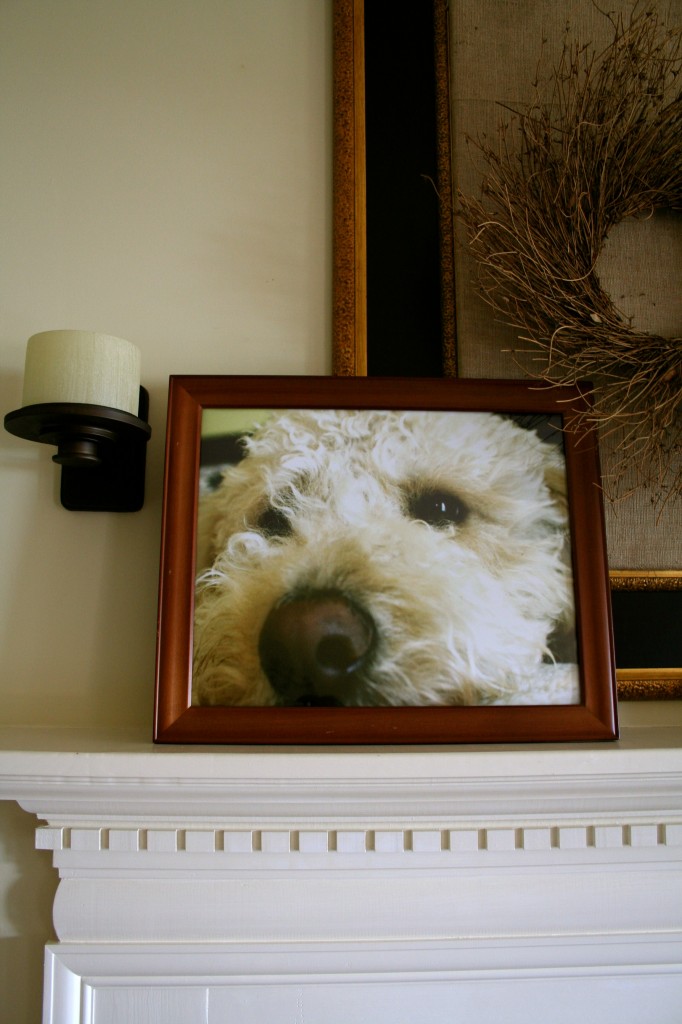 Other than my grandsons, Murphy is one of my favorite subjects to photograph.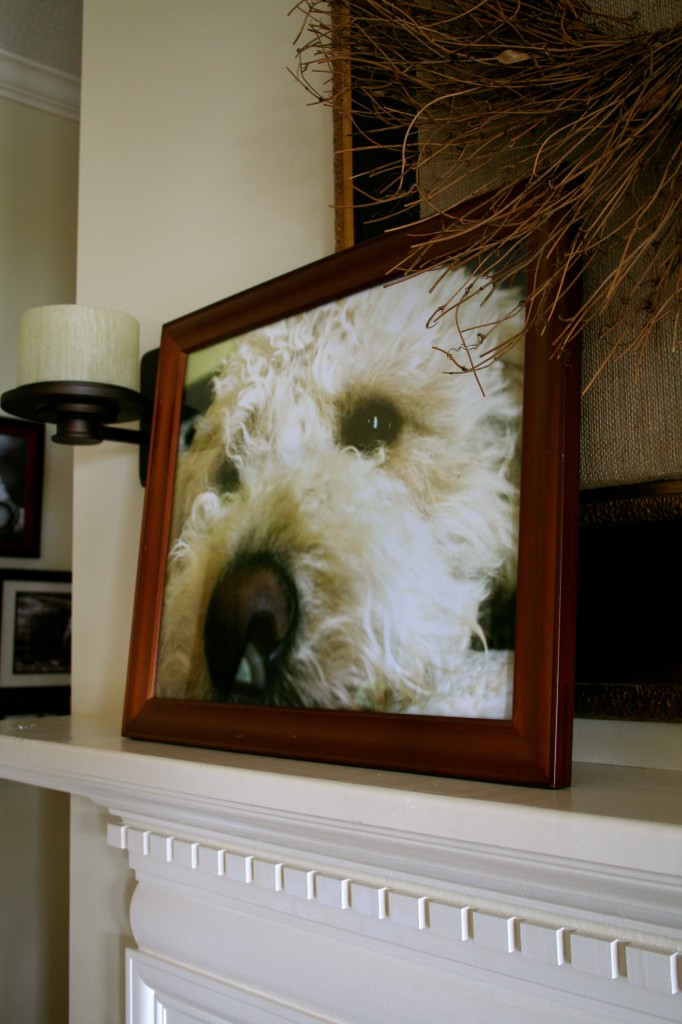 I uploaded my pictures to Wal-Mart.com and choose the poster size prints.  You can pick it up in an hour.  Almost instant art for a low price. Art that you know you'll love forever.
Sometimes I google free pictures, like fish…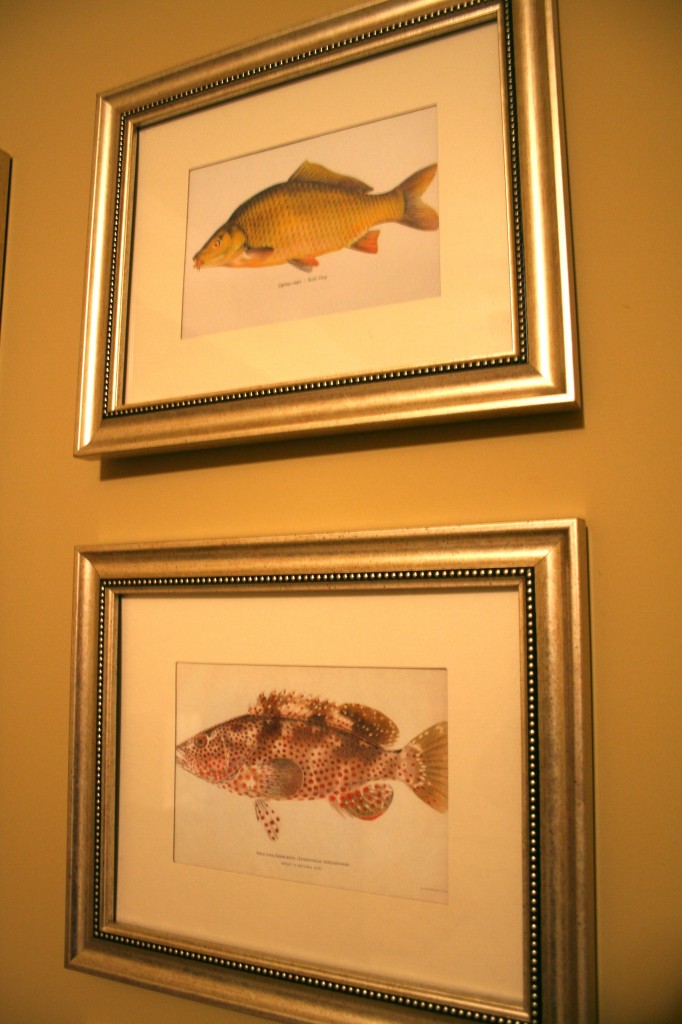 I hung these over my charging station.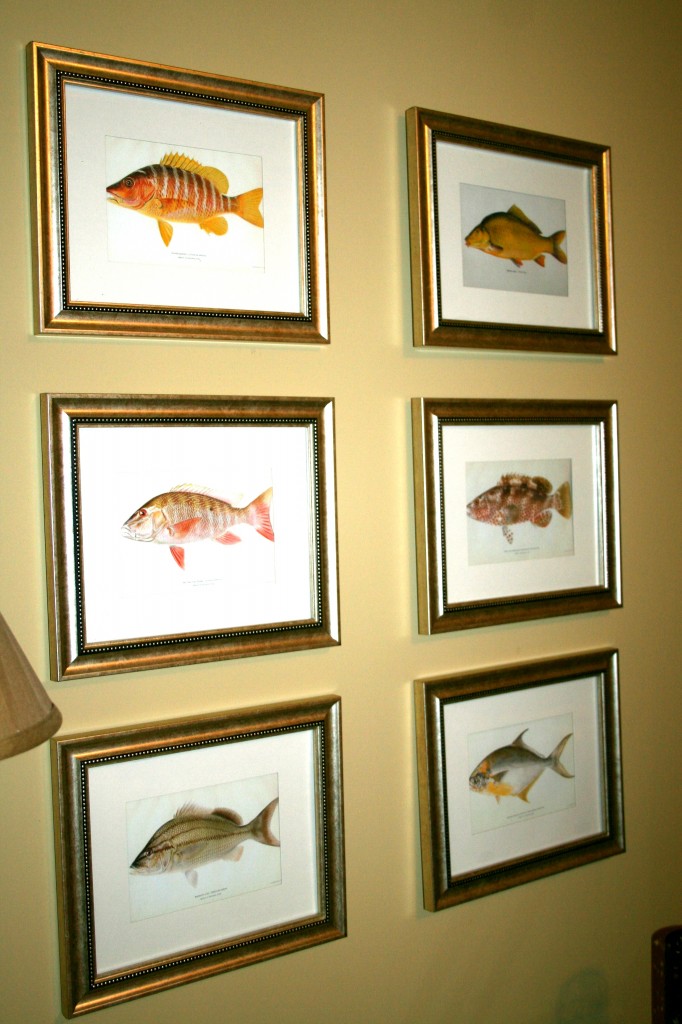 The frames are also from Wal-Mart.  They are pewter and have a cream mat.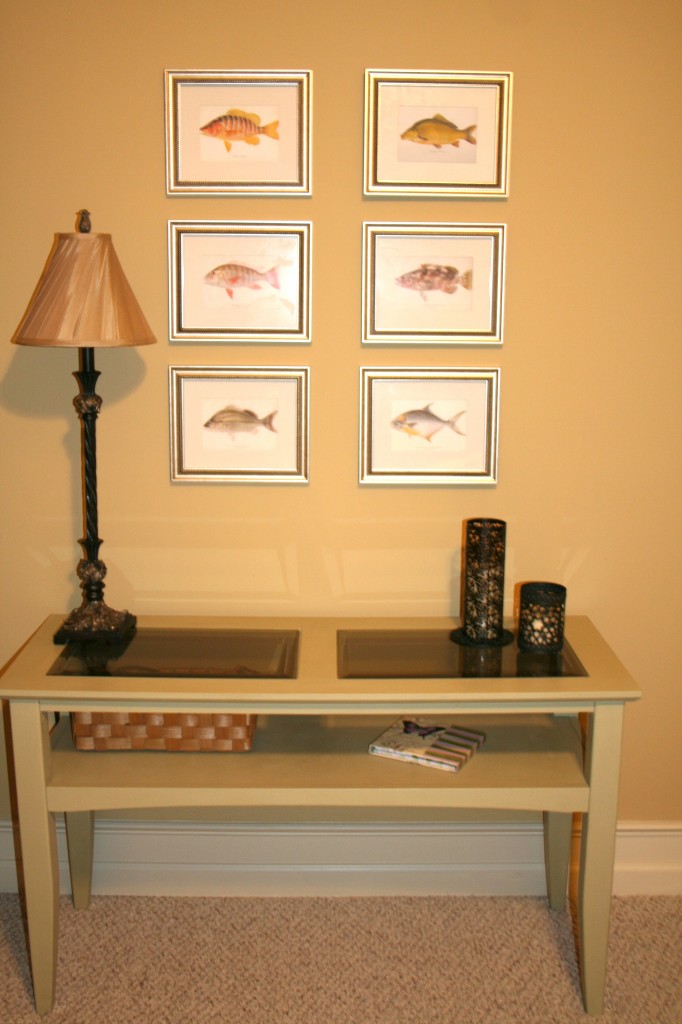 I left enough space between the table and the first picture, so when our laptops are open, the pictures are still visible.  The table looks sparse, but believe me it fills up fast.  Two cell phones, laptops, kindle, ipad just to name a few things that land here!
 Do you use your photos for art?
Sharing at: