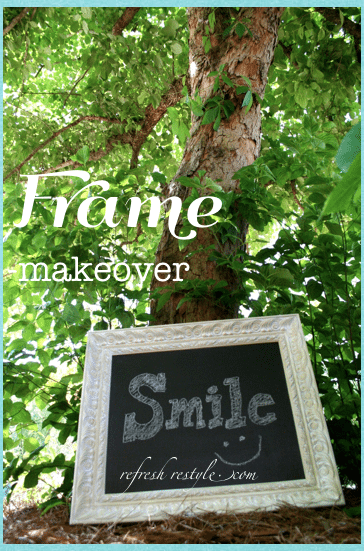 Isn't she lovely?
This is her before: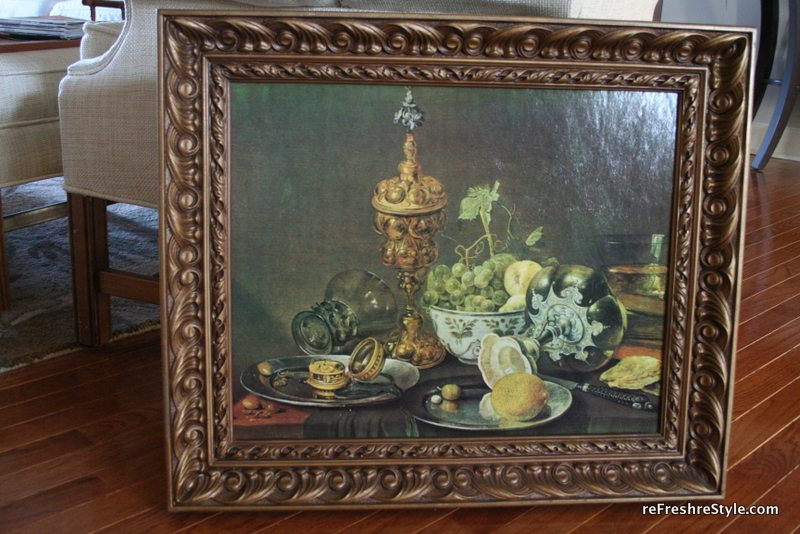 The frame said buy me.  I love all the details.
I spray painted it with a flat white and dry brushed with Annie Sloan Chalk Paint in Country Grey.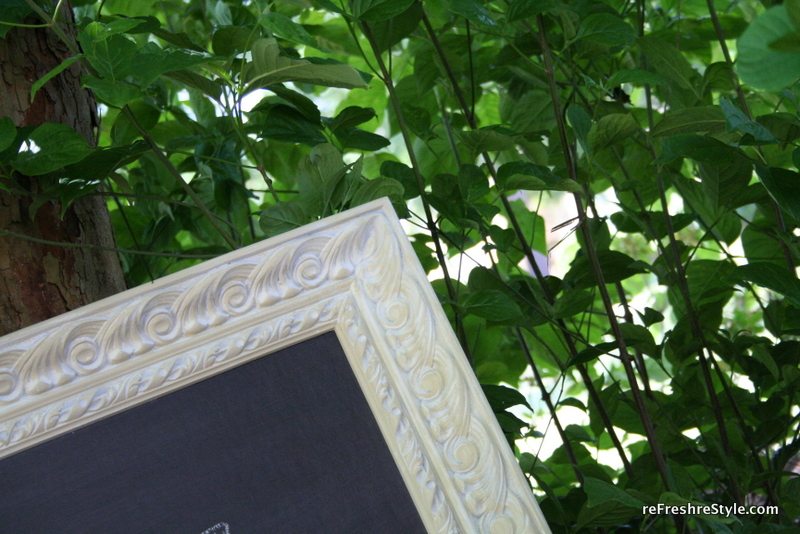 I removed the picture and painted it with 3 coats of chalkboard paint.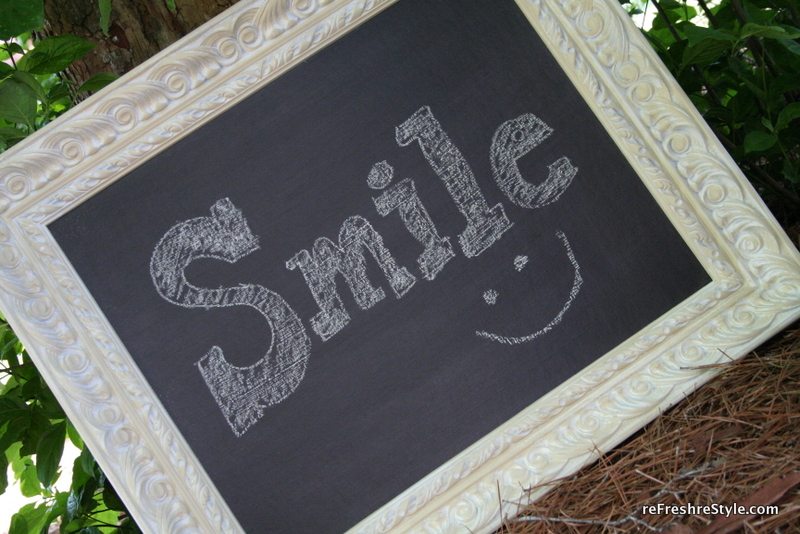 It turned out great, she really put a smile on my face 🙂
I couldn't resist this photo of my dogwood tree.  It is so beautiful!
I hope you are having a great week!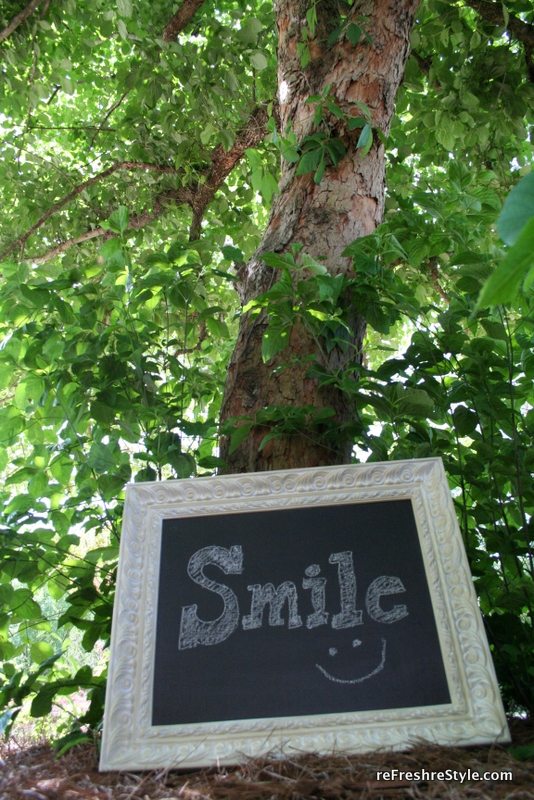 The next time you see one of those old pictures, grab it.
Make a chalkboard out of it!
Sharing: