It started out like all the other princess dressers in the world, off white with the gold trim.  At $45, how can you go wrong? I painted it Annie Sloan Old White.  That was perfect when it lived in the guest room.  Then I moved it in to the entry because dressers want you to know, they are not just for the bedroom (The Nester said so at Becoming).  In the entry it needed something,  it just wasn't right.  After all, it was sitting across from this very brownish dining room: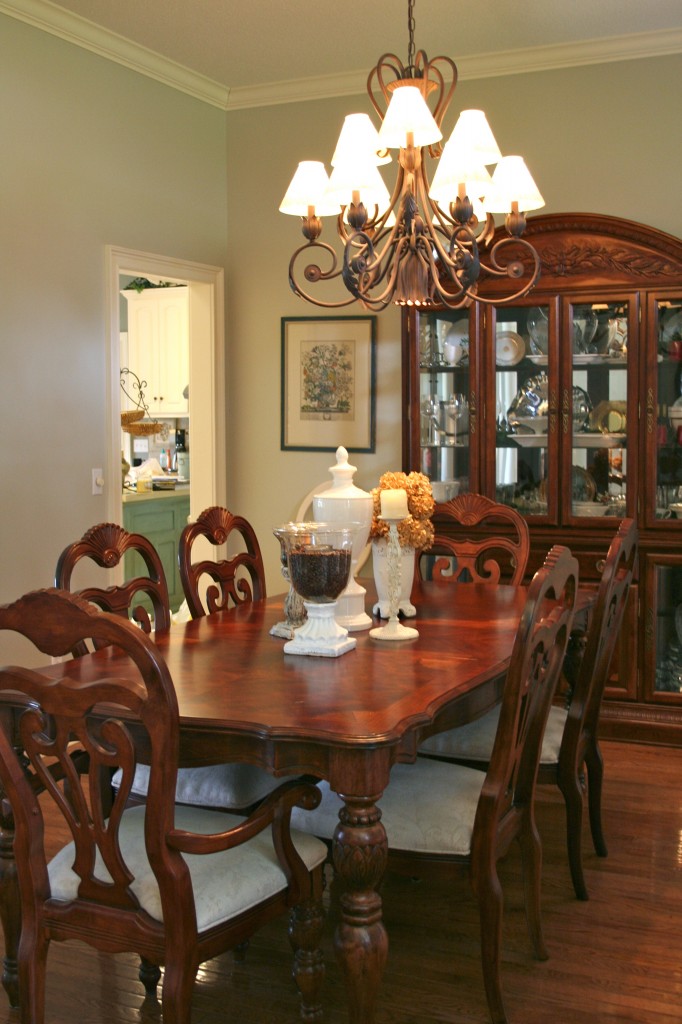 Here it is after the ASCP old white: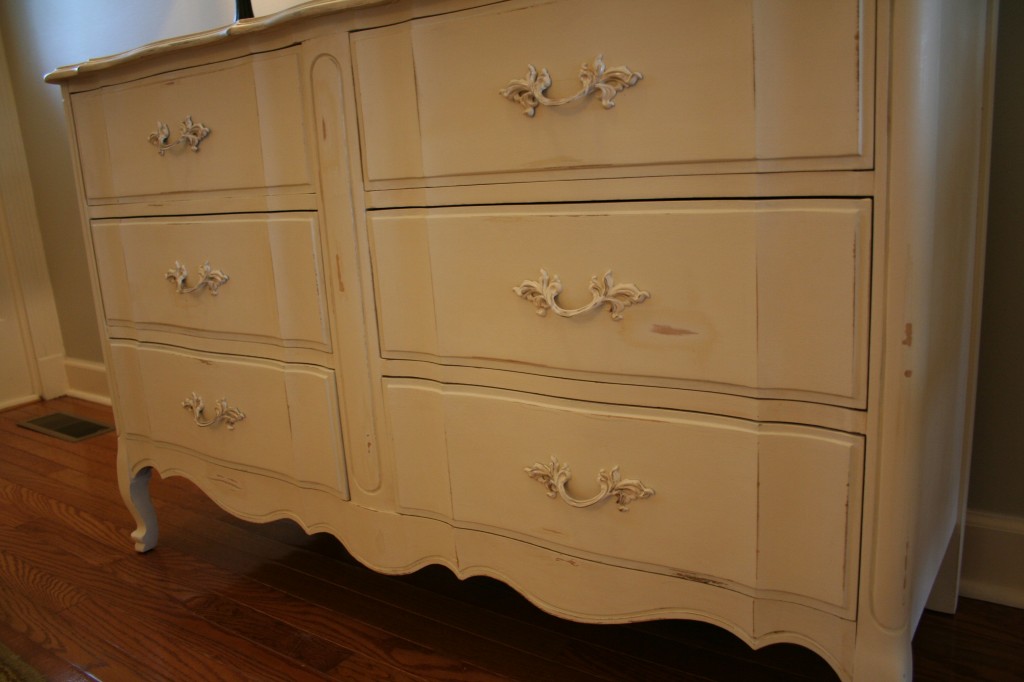 It looked great, but not for this spot.  So I used some dark wax: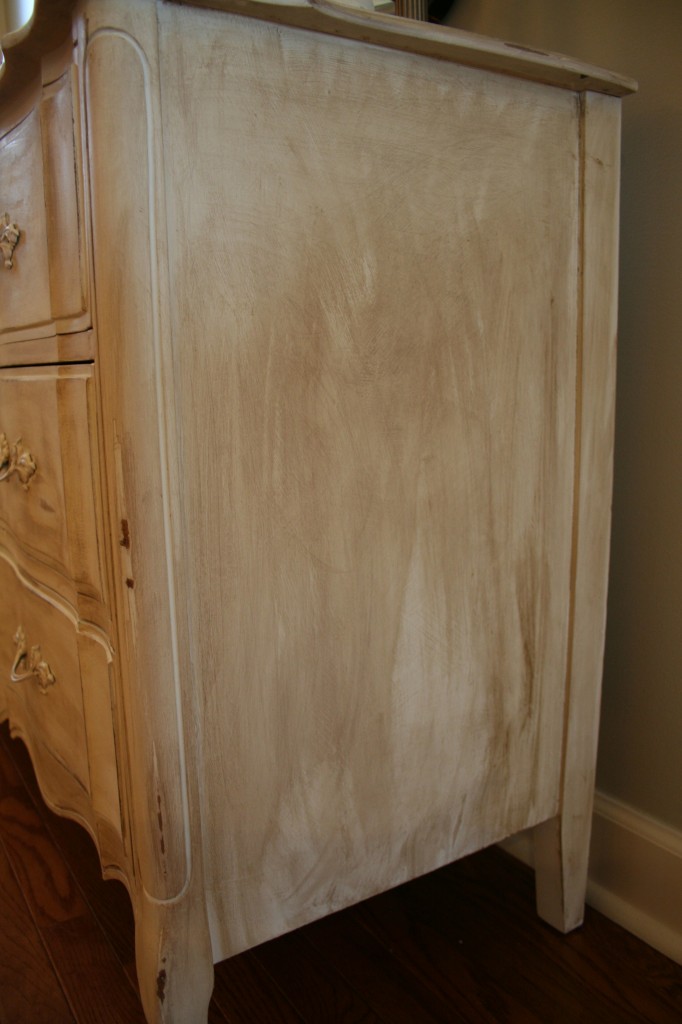 It looked better, but I just could not leave it alone.  It needed something else.  I got out my quatrefoil stencil (purchased at Hobby Lobby).  I held it in place haphazardly and used more dark wax to stencil with: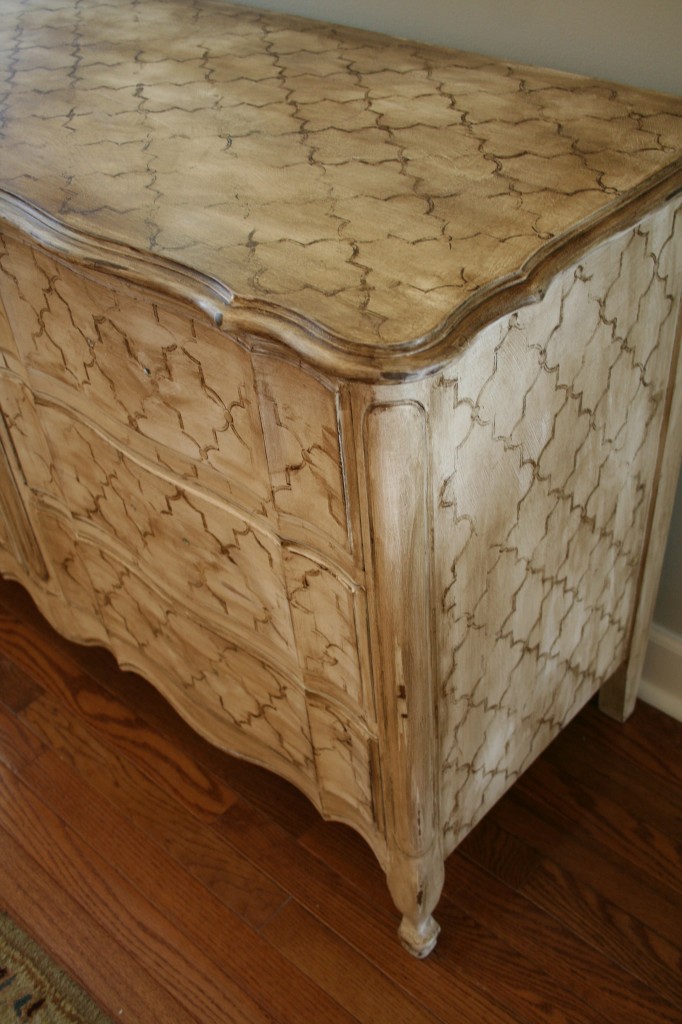 At first I just did the sides and I liked it.  Then I did the top and I really liked it.  To finish it off, I did the front and I loved it!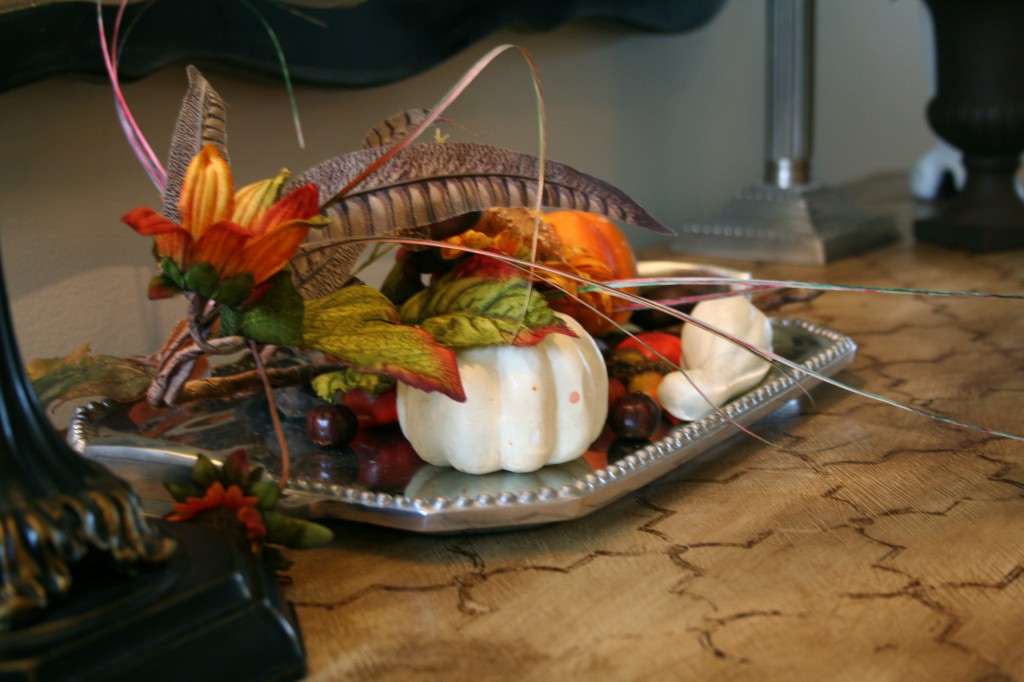 I sanded the stenciled dark wax as it was drying, to distort and age the look.  I didn't want it to be solid, I wanted it to look worn.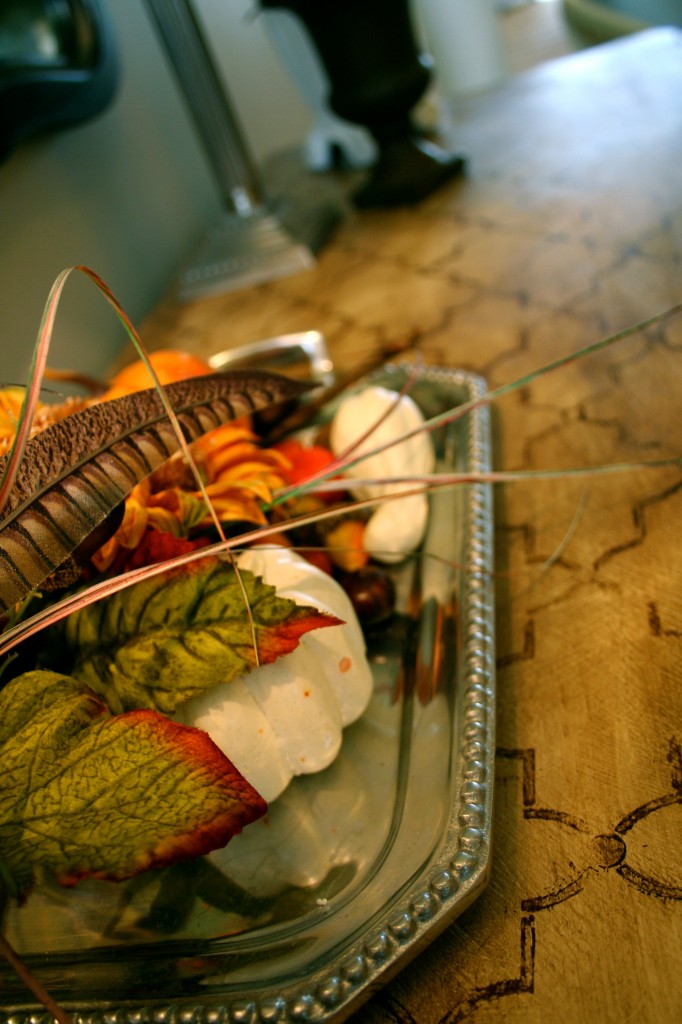 To jazz it up even more, like it needed more jazzing with that quatrefoil design. I changed out my Summer look and added some fall goodies.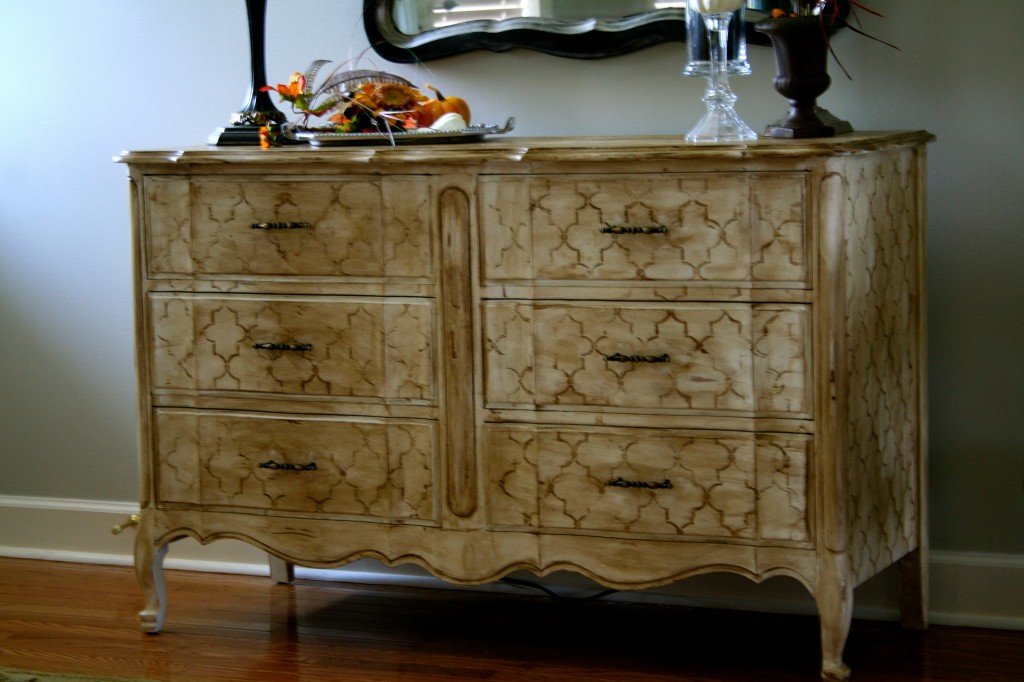 I dry brushed on some more dark wax in areas to create more contrast.  I bought new handles from Lowe's.  The others just looked too frilly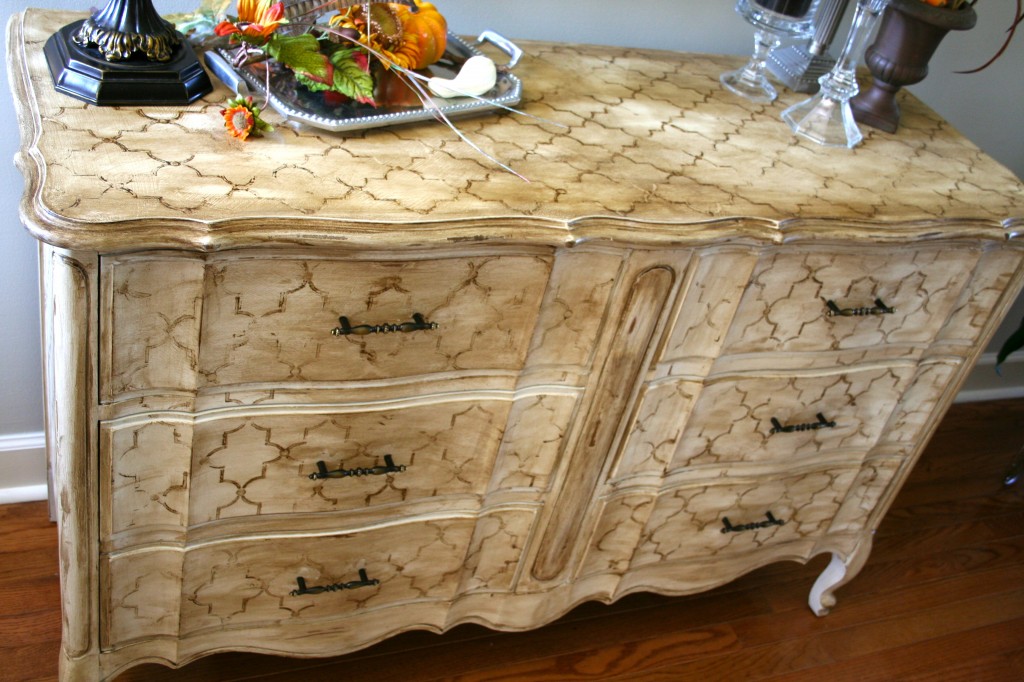 I took picture after picture really too many pictures.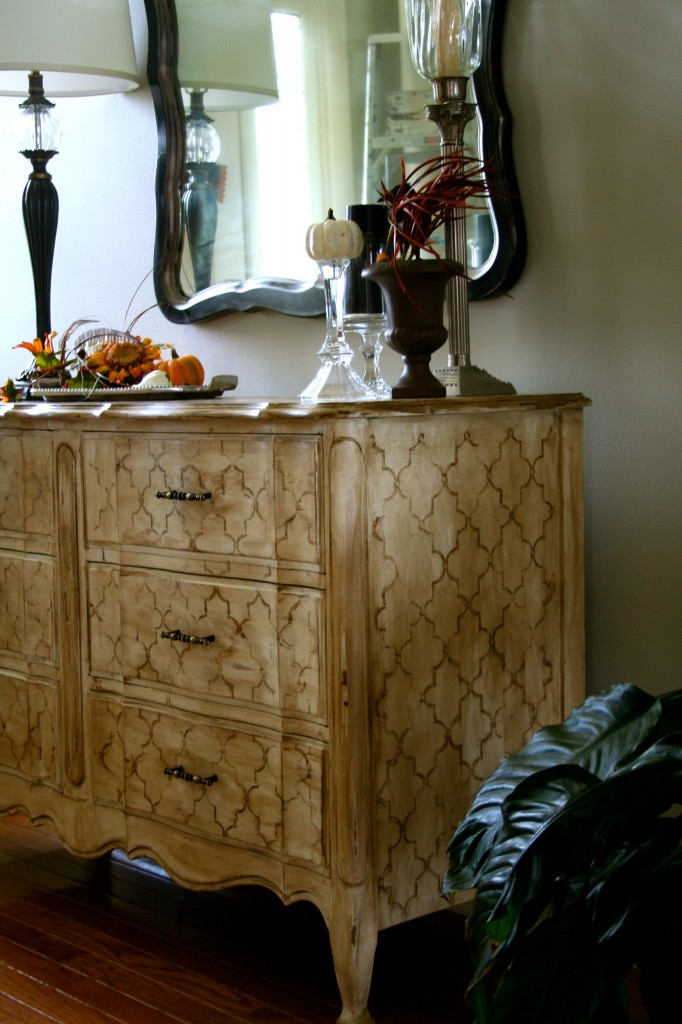 I couldn't wait for Mr. reFresh to get home.  He's one of the reason for the distressing.  Cause he thought it needed it.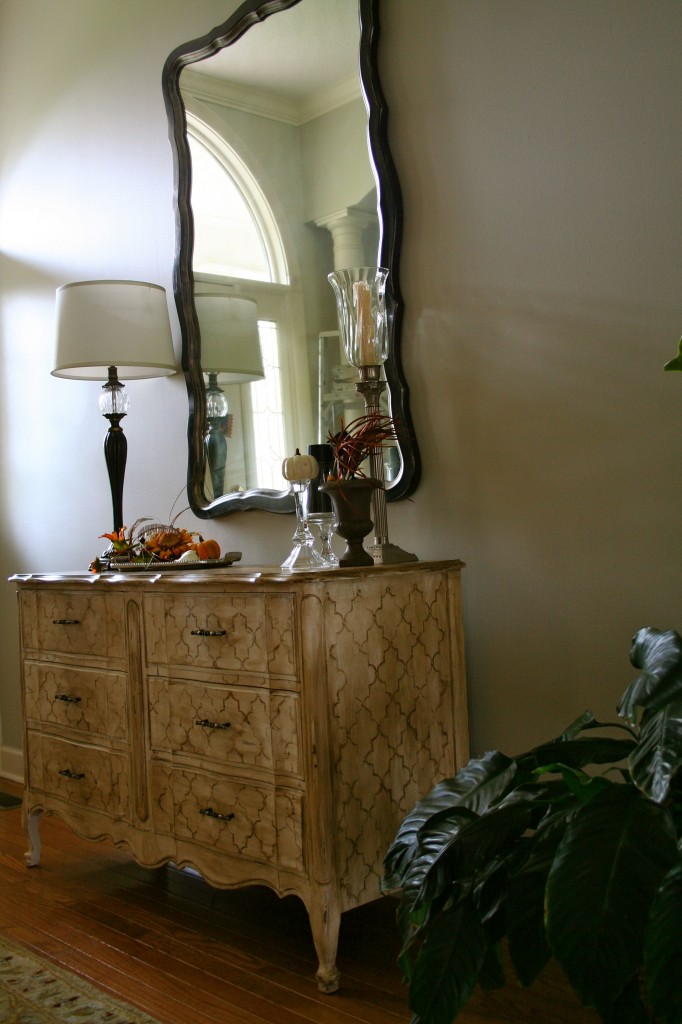 When he came home and looked at it for an hour 30 seconds, he looked at me with those beautiful brown eyes and said, "I think it would look better without that design."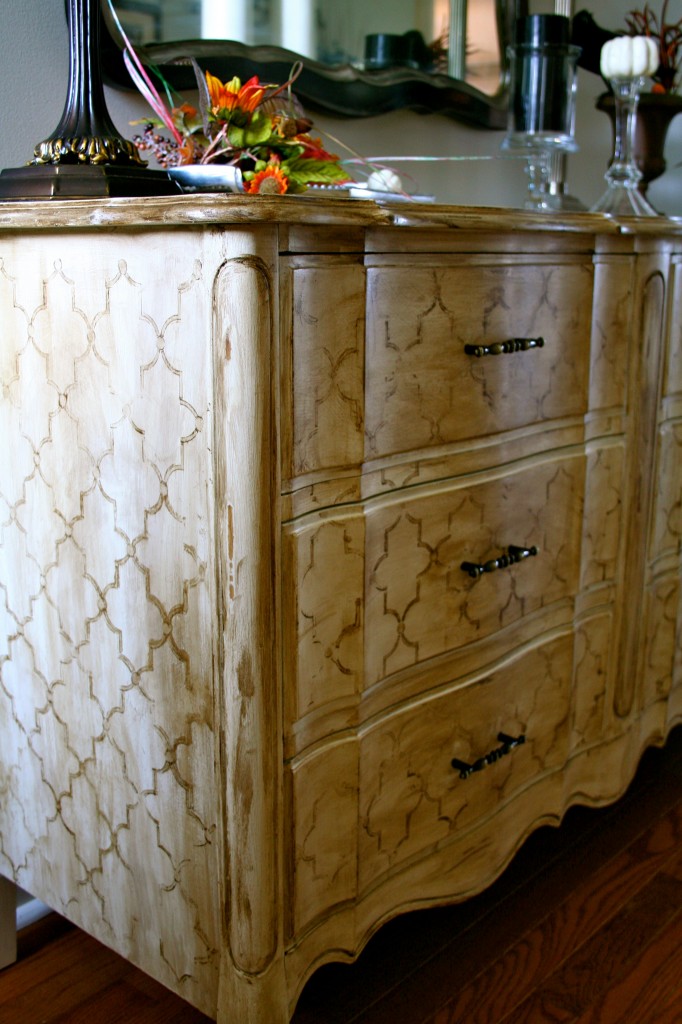 And I said, "You don't know what you're talking about!@#%&#!@@, Well I thought the same thing and I kept looking at it and taking billions of pictures and then I started to Love It."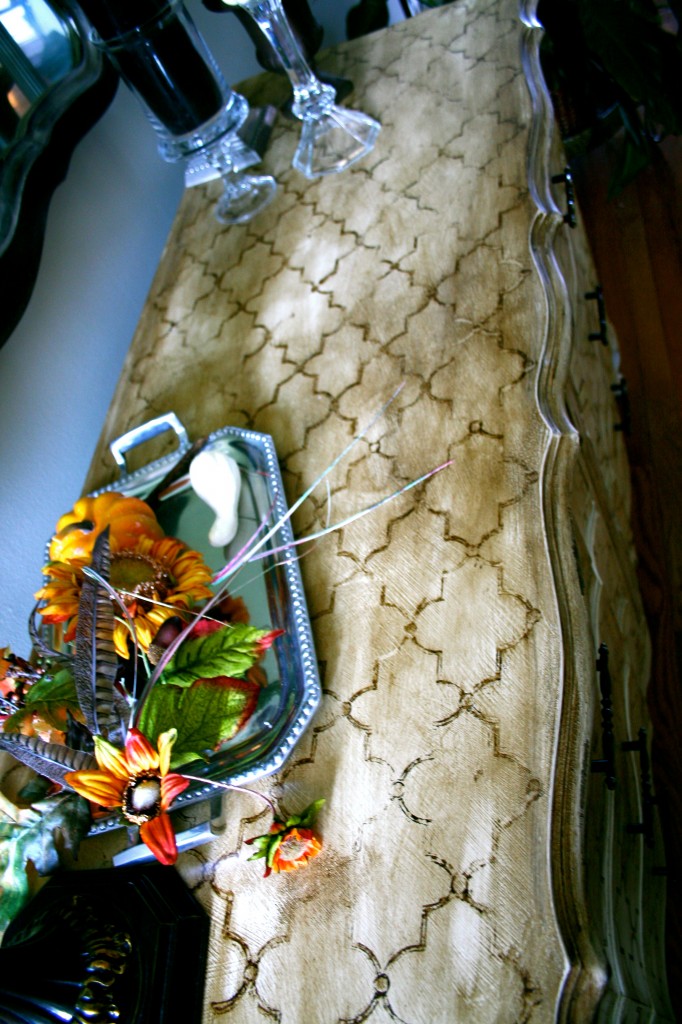 Then he decided that  if I would let him live he would learn to love it as much as I do.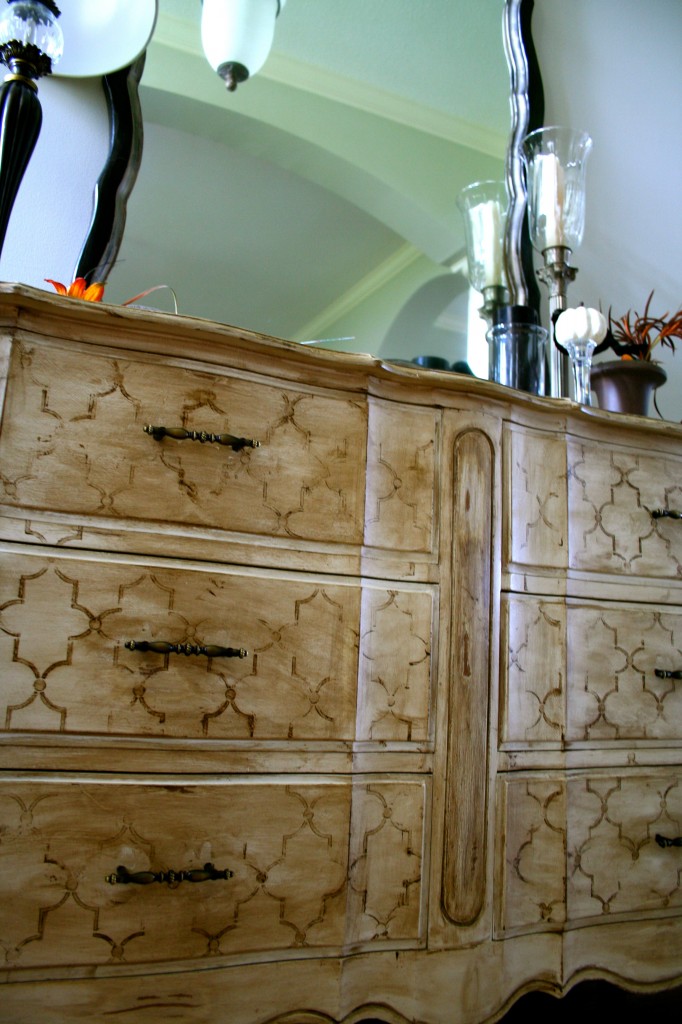 And that's how the dresser went from white to quatrefoil.  What do you  think, lie be honest!
We really do love it.  But you know how easy it is to paint over stuff with that wonderful Annie Sloan Chalk Paint and they do have some new colors 😉
Sharing at:
Molly Susan Strong – Market Mondays
Primp