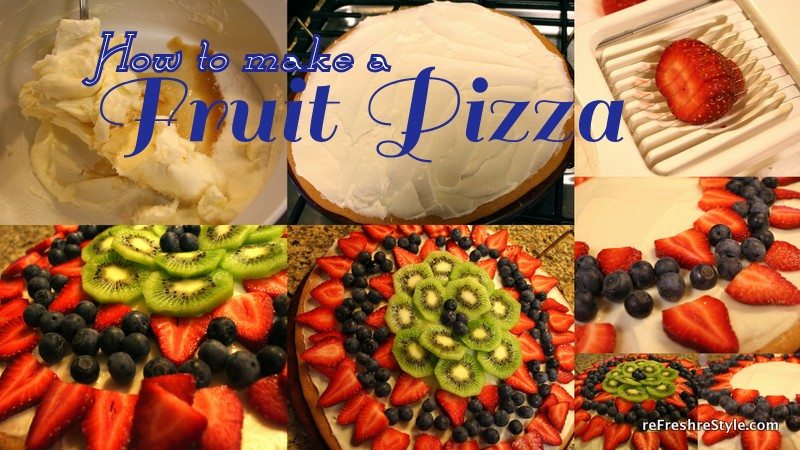 You've probably had one, or after seeing this you'll want one. It's a version of the Pampered Chef recipe.
~Fruit Pizza~
16 oz. package of sugar cookie dough
8 oz. cream cheese
1/3 C sugar
1 t vanilla flavoring
4 Cups assorted fruit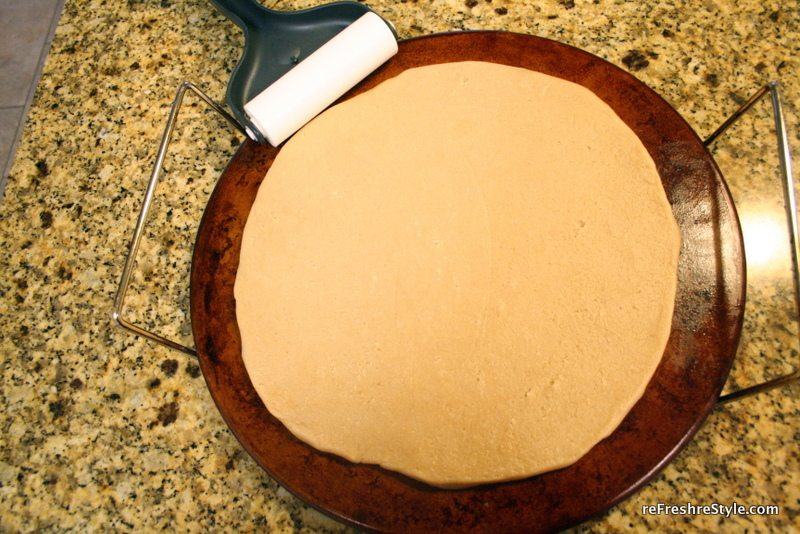 Roll out the cookie dough, don't go all the way to the edge~it's going to expand 🙂
Bake at 350 degrees for 15-18 mins. or until brown.
Cool before adding other ingredients.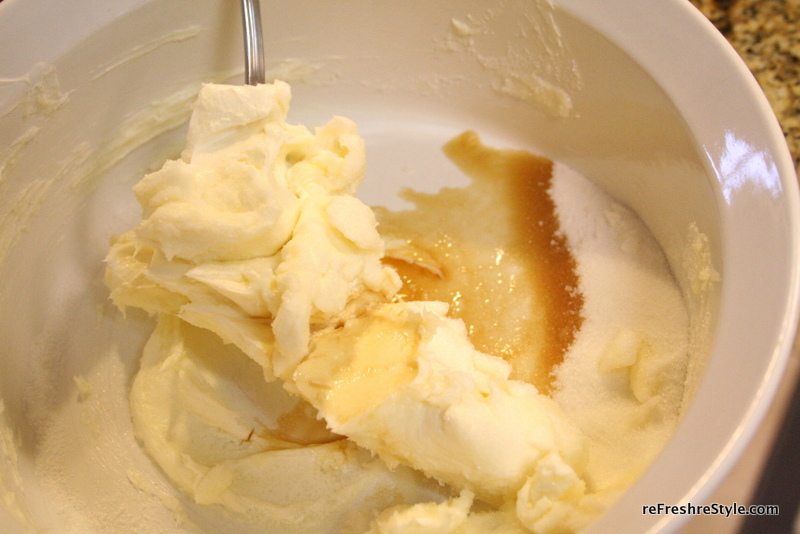 Mix softened cream cheese with sugar and vanilla.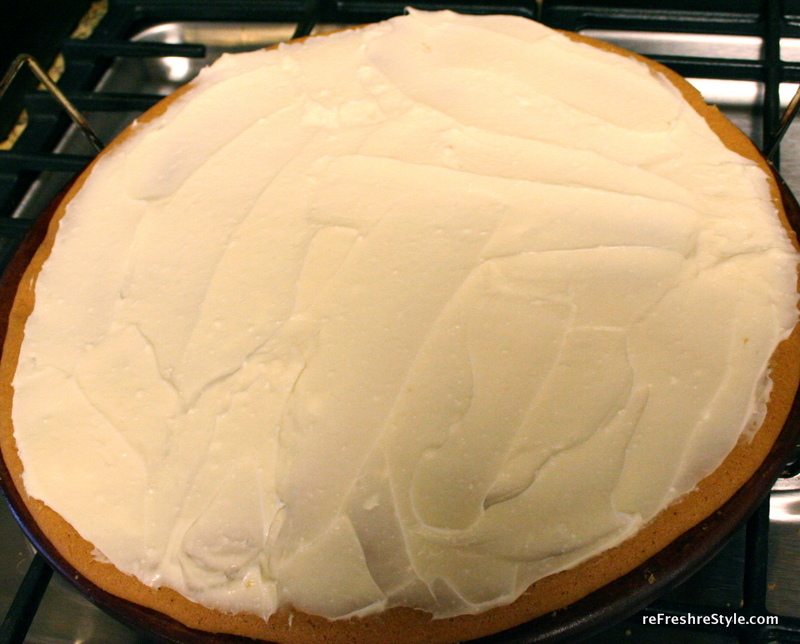 Spread cream cheese mixture on to the cooled cookie.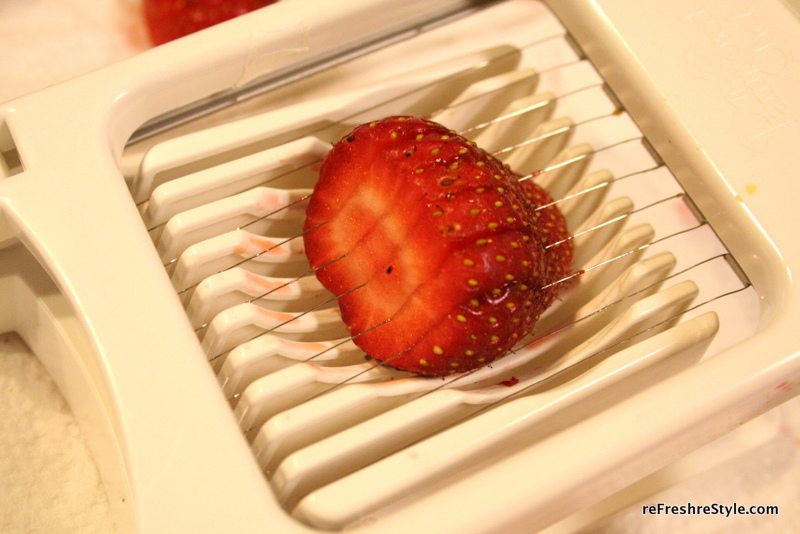 I used an egg slicer to cut my fruit.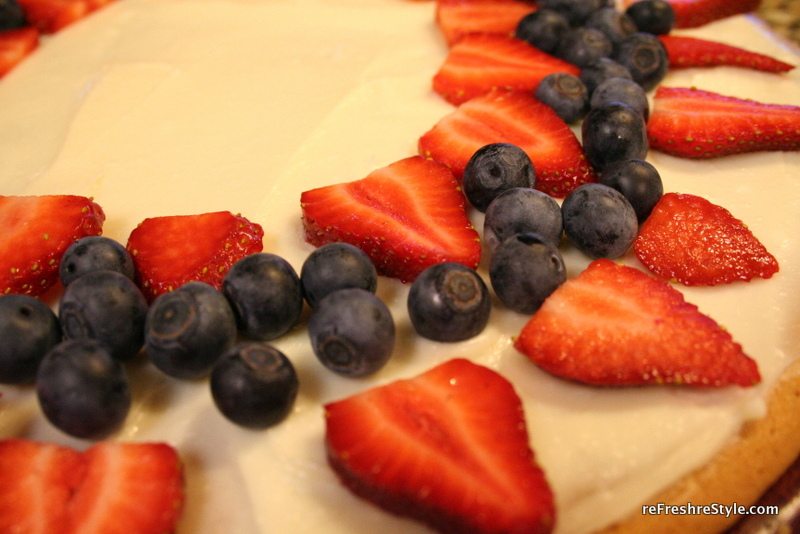 Place fruit on to the pizza, create any design you like~have fun!
I just kept going around in a circle, filled in where needed 🙂 and ate any excess!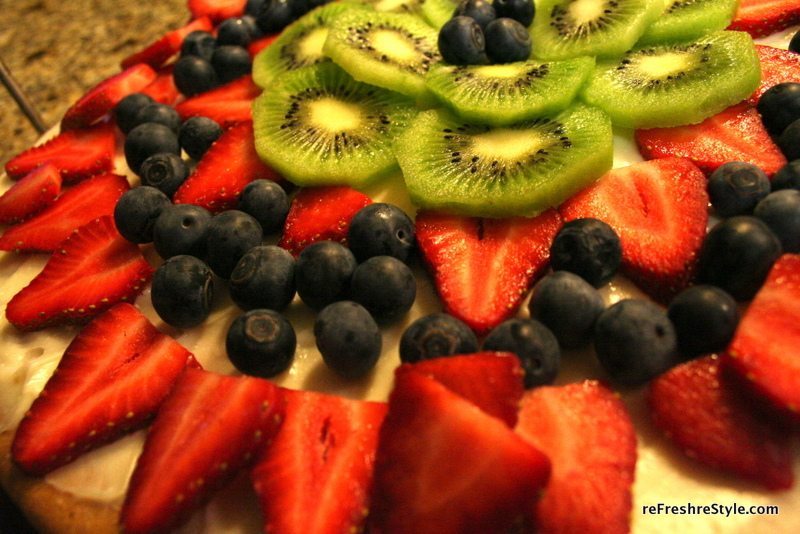 Mouthwatering, isn't it?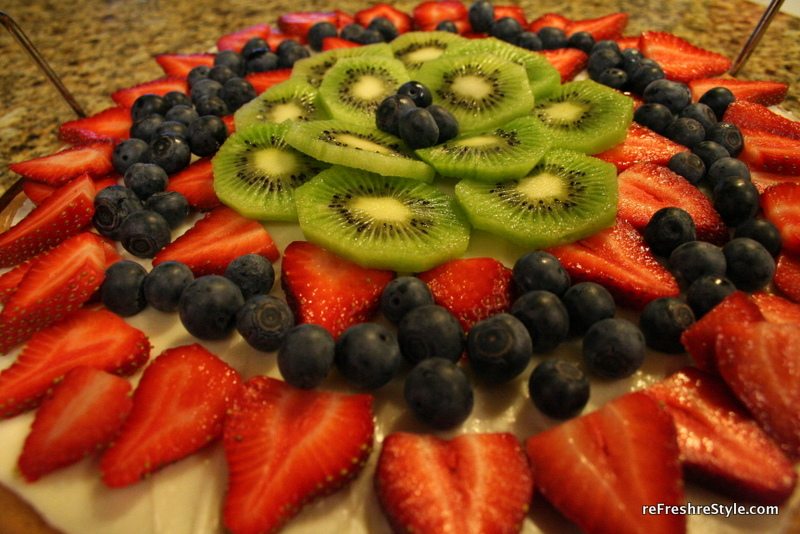 Ta~daa
Your fruit pizza is served!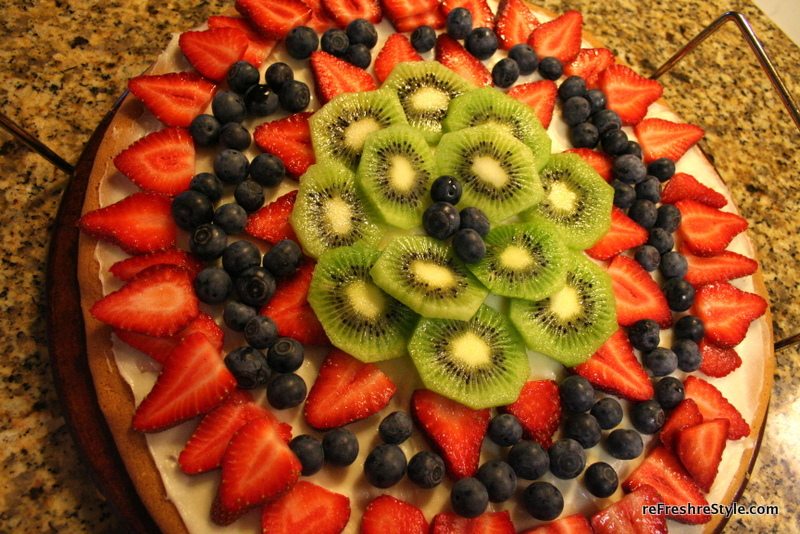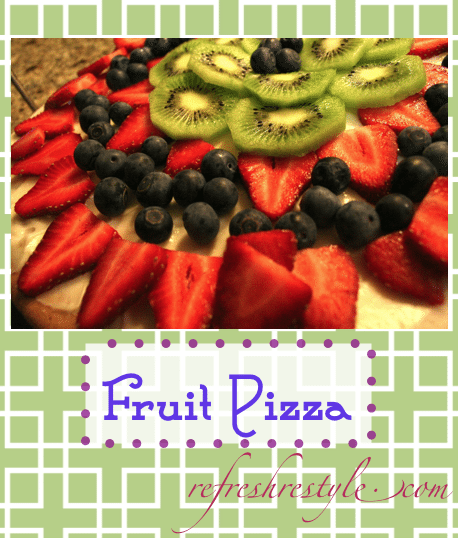 Let me know if you make one!
Sharing here:
Debbiedoos Newbie Reunion ~ Thank you so much for what you do for all the new bloggers! I was a few months into my blog before I found Debbie's Newbie Party, but I'm so glad I joined in.  She's a great help and I love her!
Debbie recently moved to WordPress, you can find her here: Debbie-Debbiedoos.com
Mom 4 Real