How to make a galvanized cake stand. Y'all just don't know how excited I am to say that. Yes making a cake stand from thrifty finds is nothing new but I have been wanting a galvanized one forever! Today our Thrift Store Decor team is back with awesome decor ideas for your home.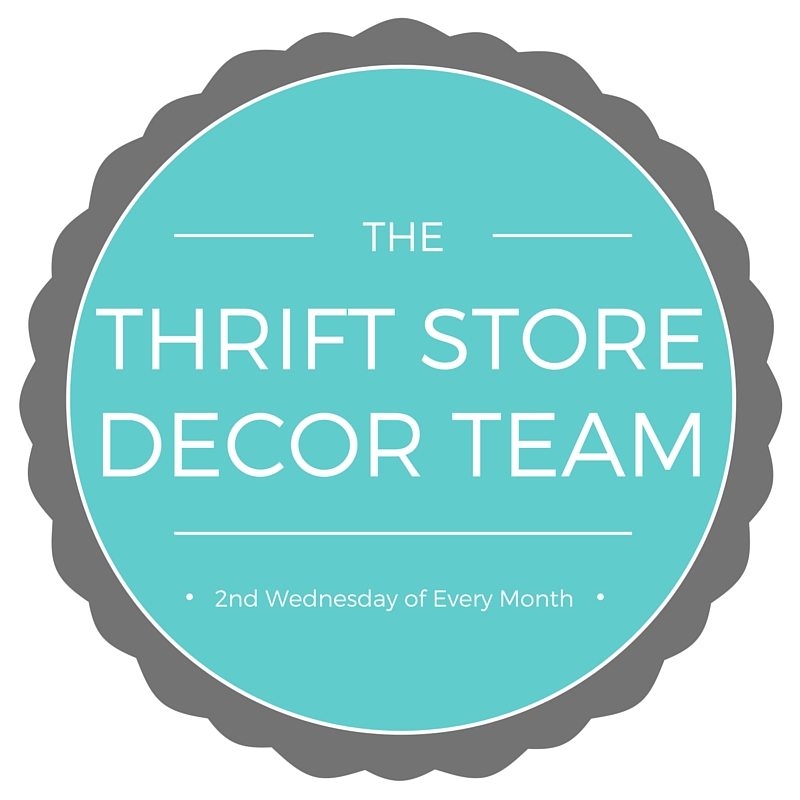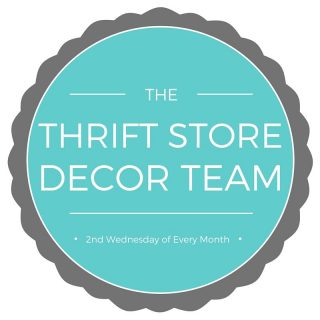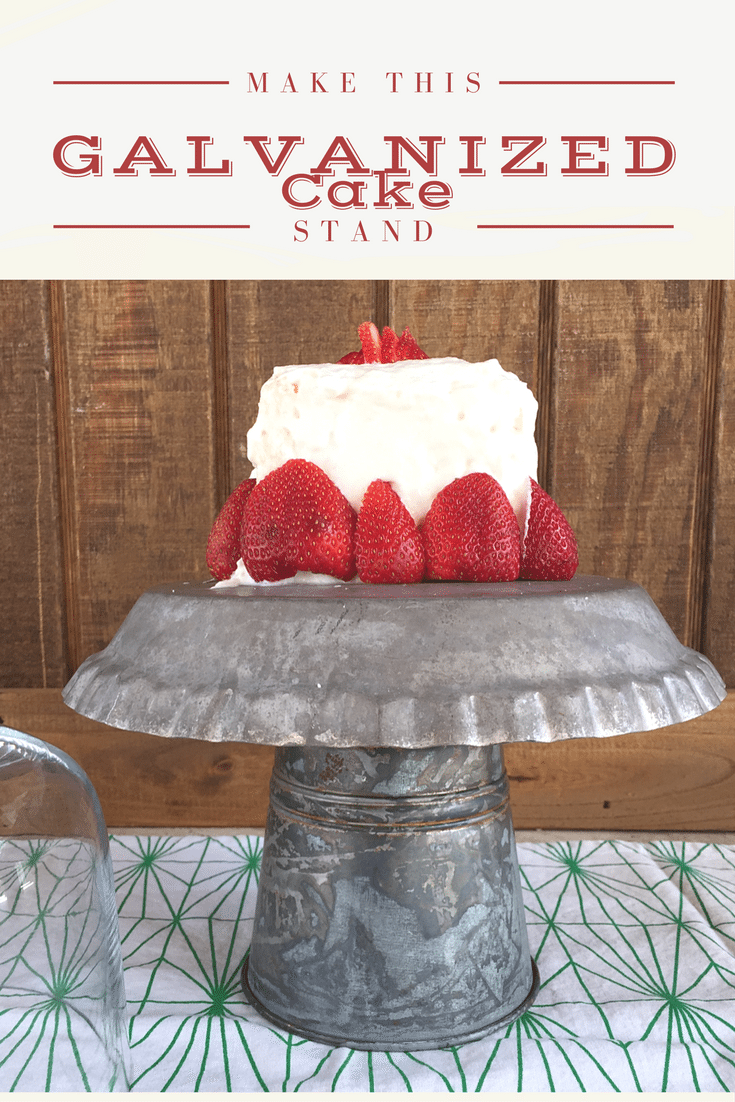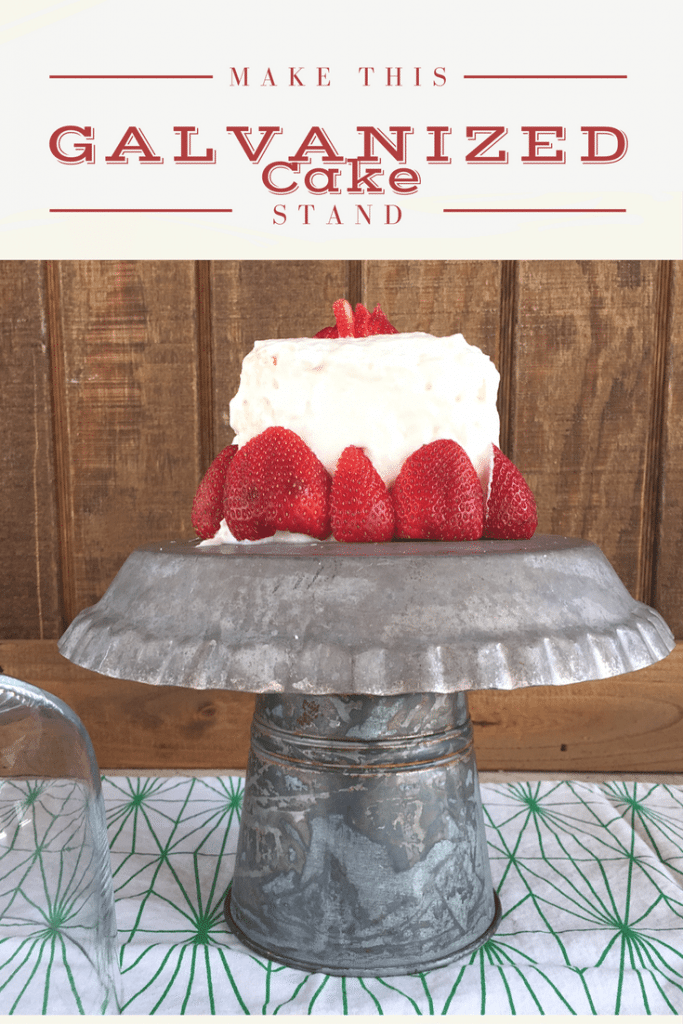 I've collected each part of this project over time. I was so excited to find several old pie tins, I knew exactly what I'd do with them.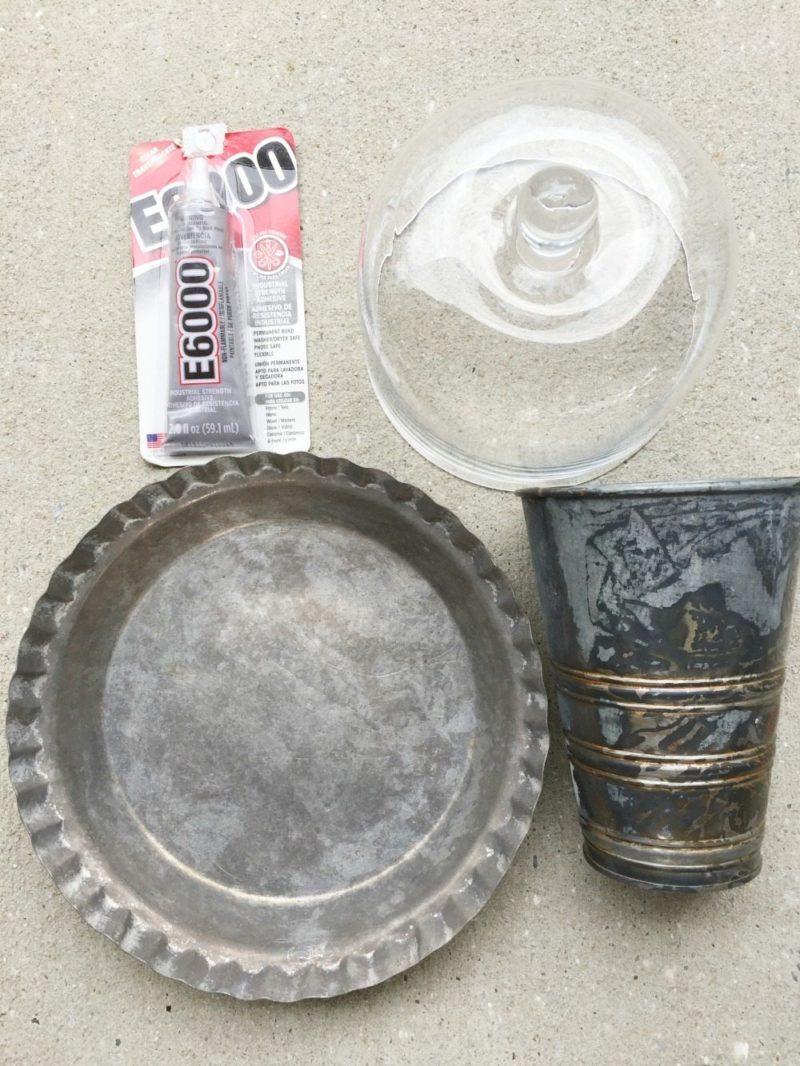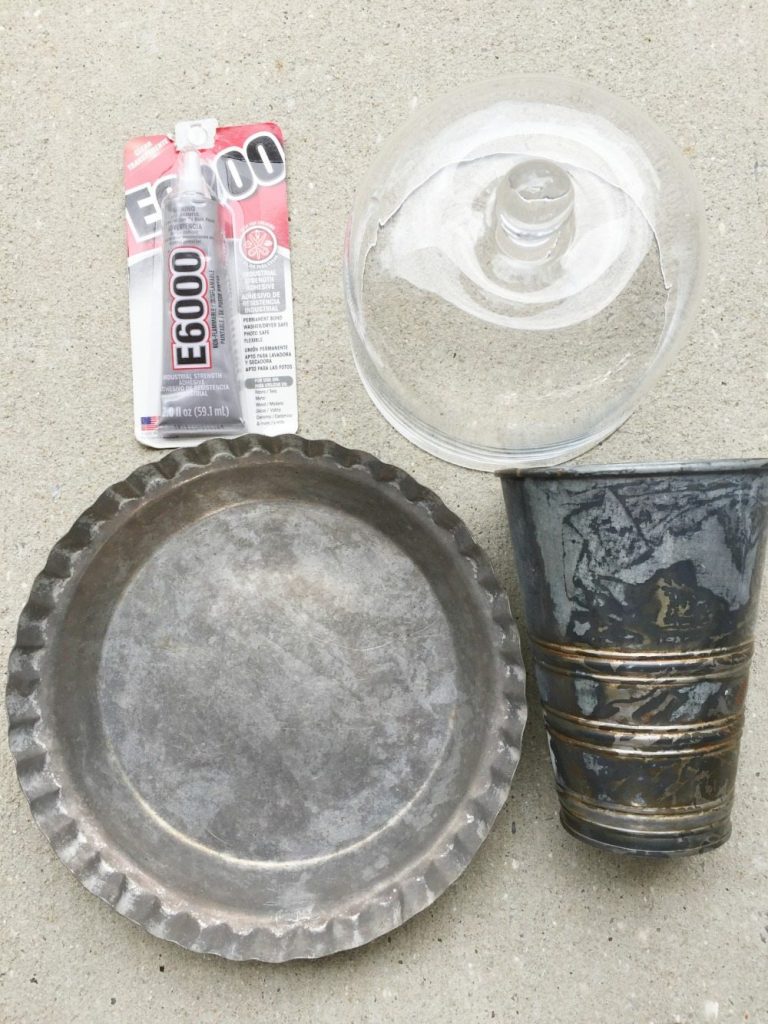 Supplies:
Cheese Dome (How many of these do you see every time you go to Goodwill!!)
Metal Pie Pan
Metal Bucket (This el-cheapo is from Ikea)
E6000 Glue – this stuff is strong!
Tip: When you have a shiny metal bucket, soak it overnight in vinegar to age it. I've also heard you can use toilet bowl cleaner or oven cleaner to age metal – I have not tried these. Do not use any of these methods together, choose one!
Easy peasy – apply the E6000 glue to the bottom of the bucket and attach it to the pie pan. Let it dry.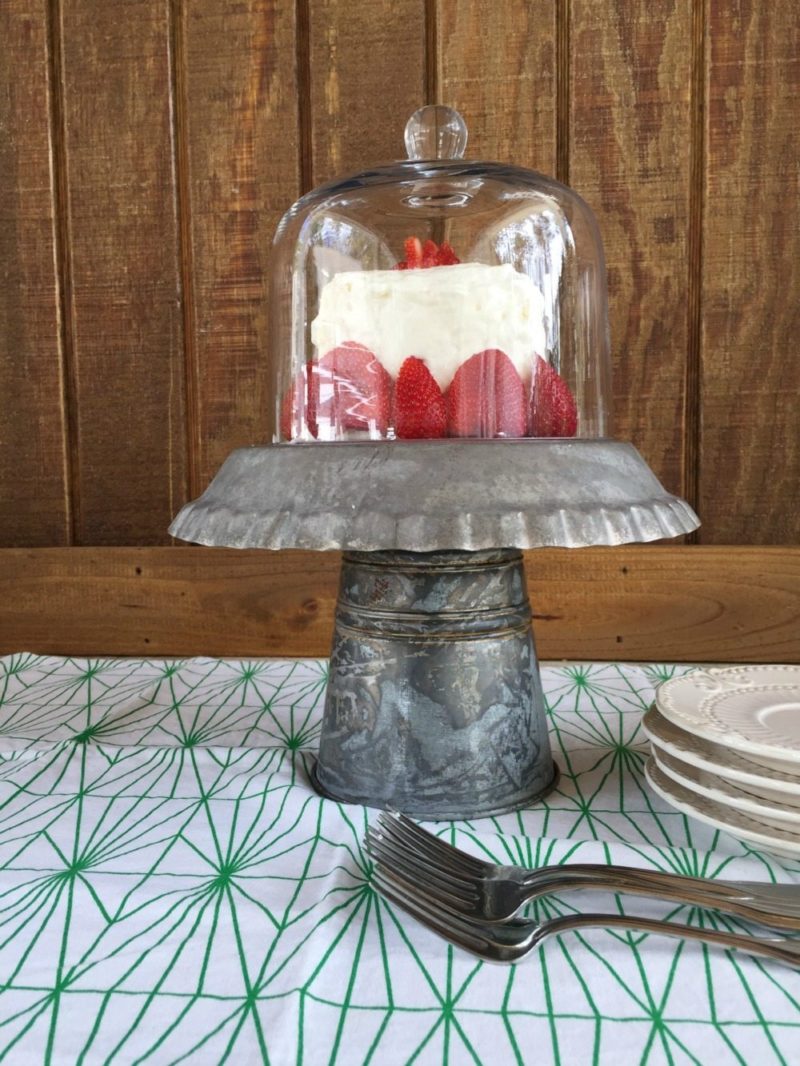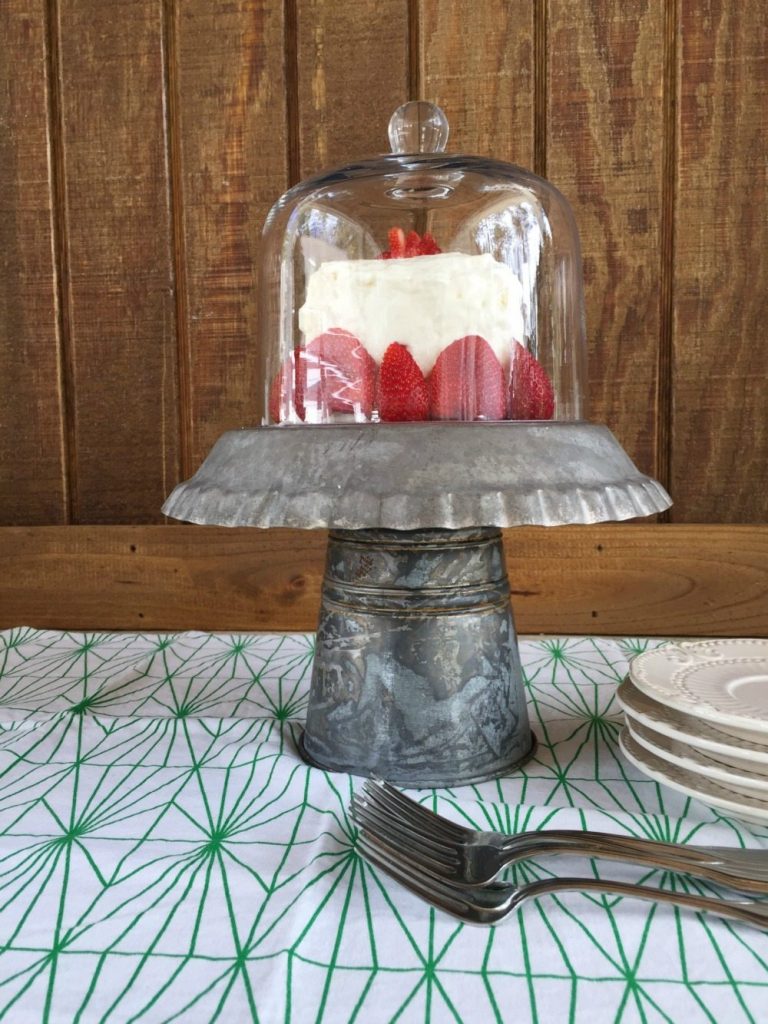 That's it, add your cake and dome – you're done. Enjoy. Instant farmhouse serving piece!
These were my inspiration, the reason I searched for the perfect ingredients to make a galvanized cake stand, affiliate links included:
[show_shopthepost_widget id="2491028″]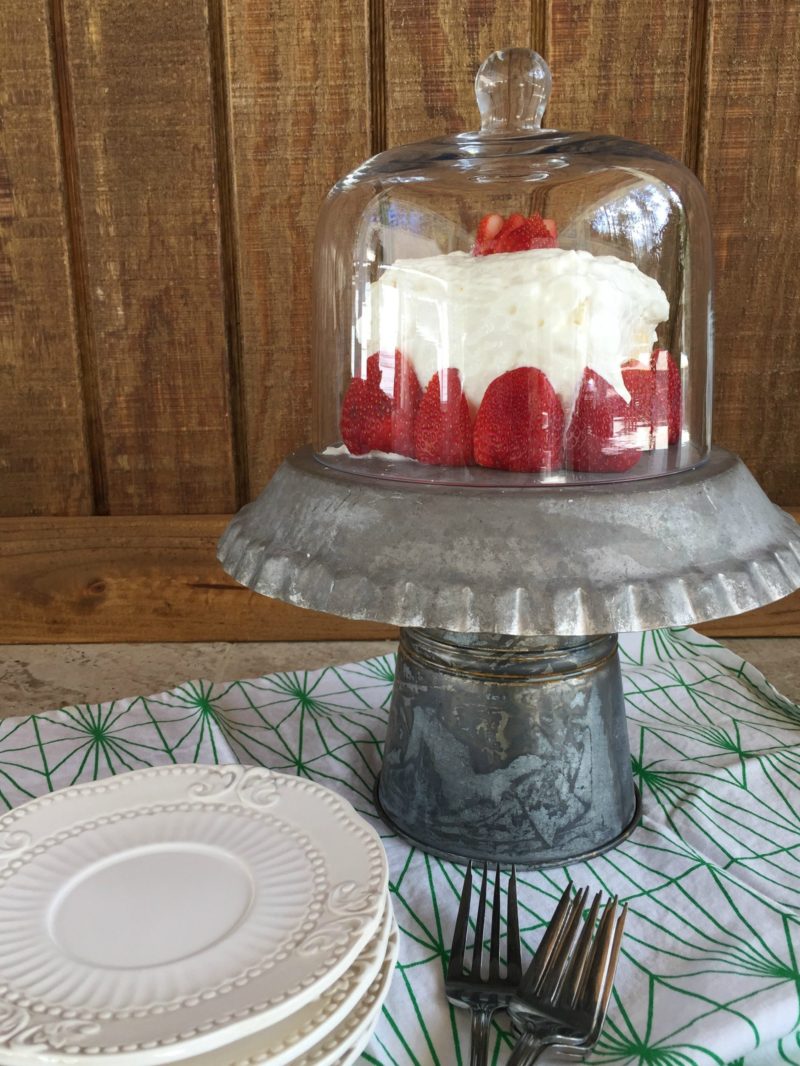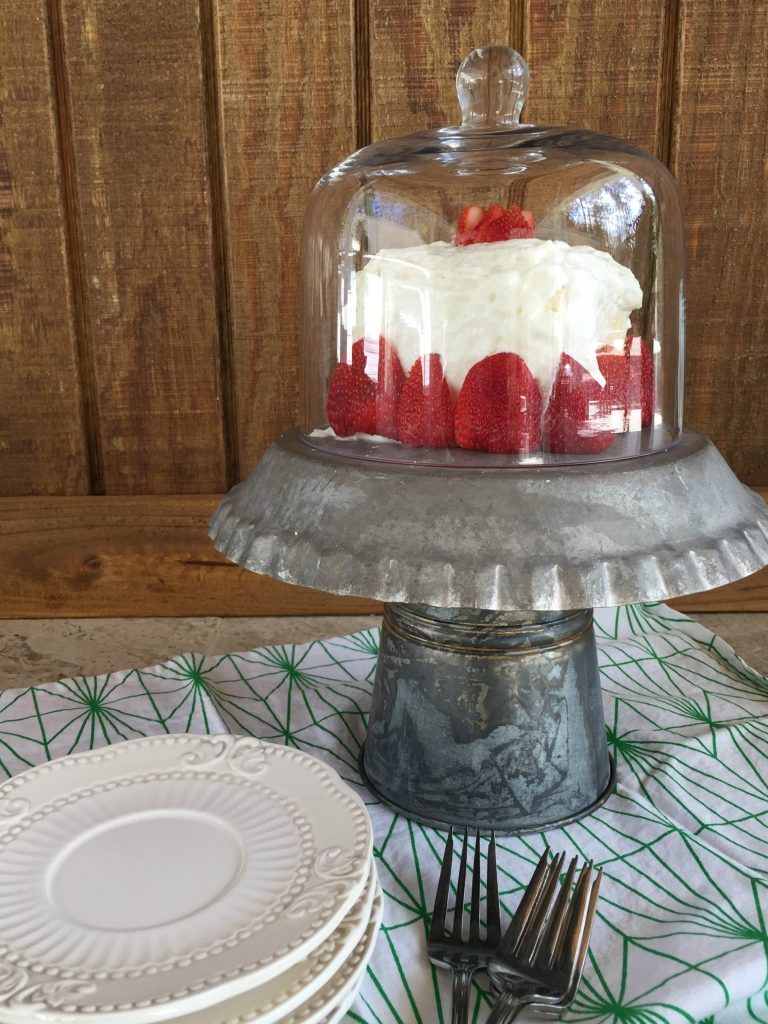 For the cake: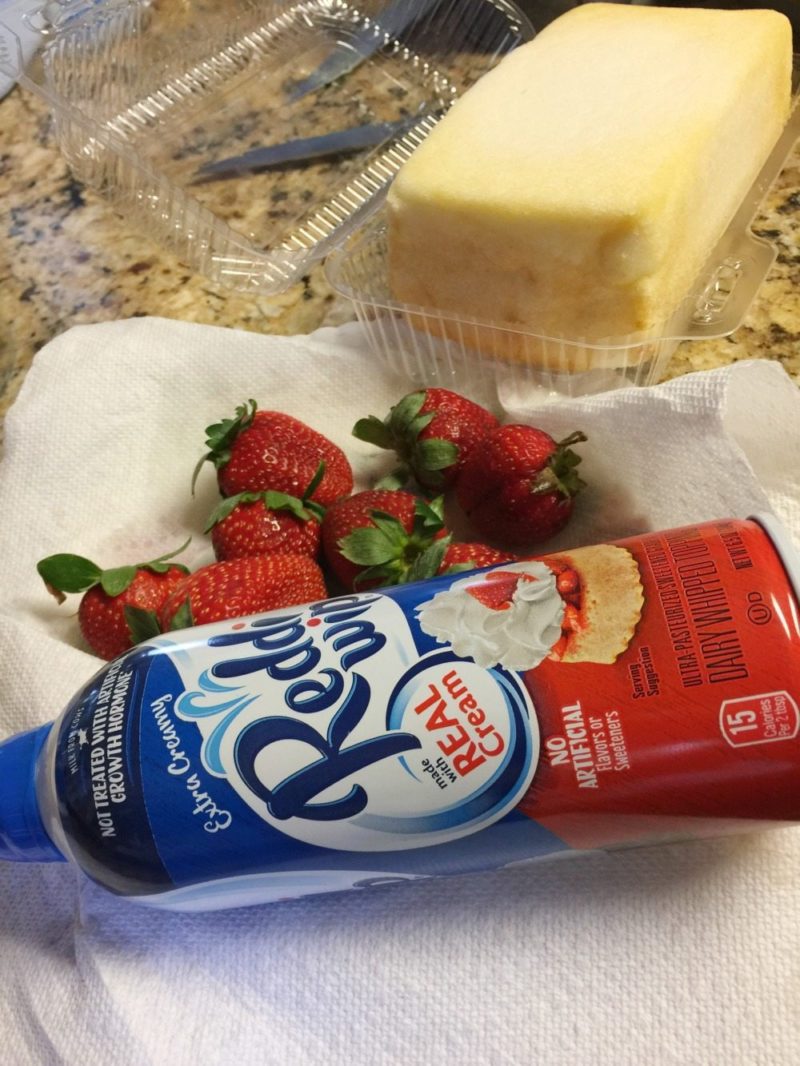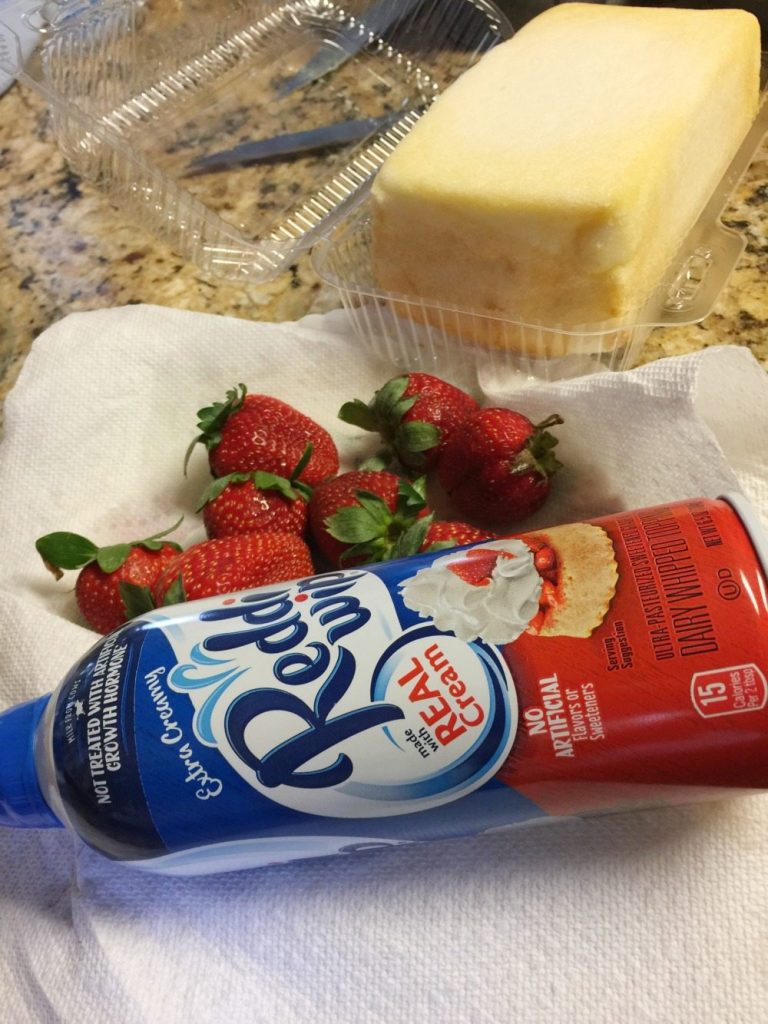 Just in case you need a quick and yummy idea! These 3 ingredients and about 5 minutes and you've got dessert!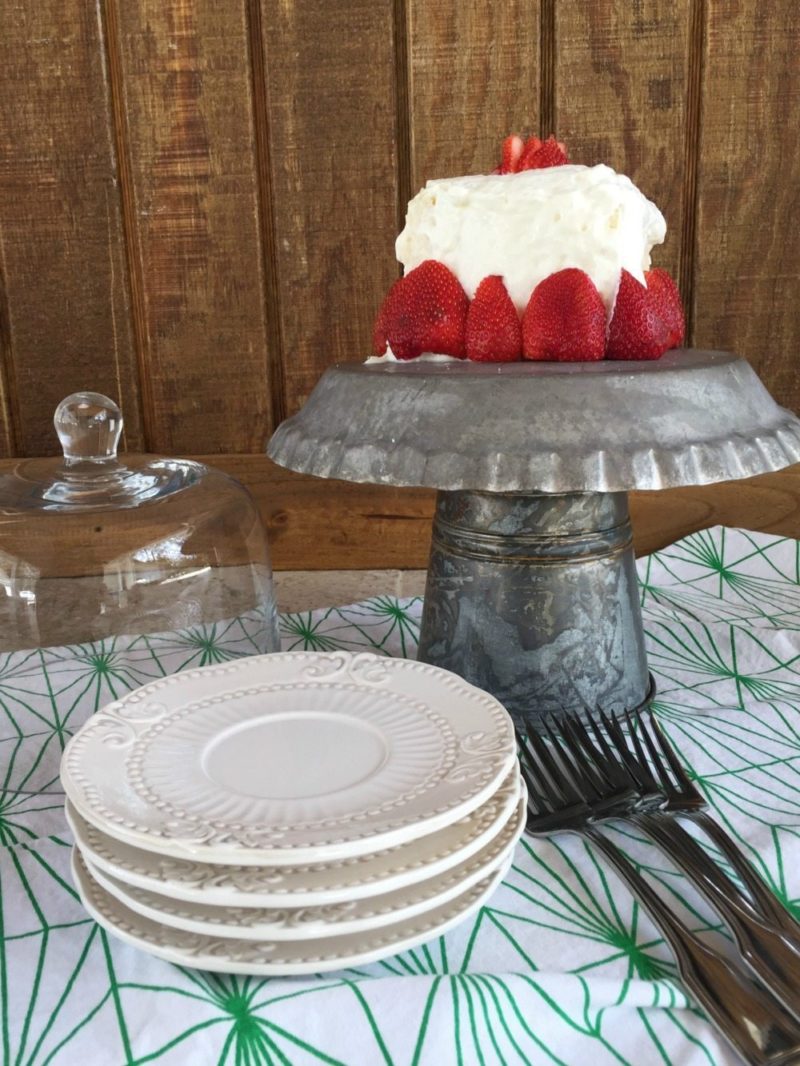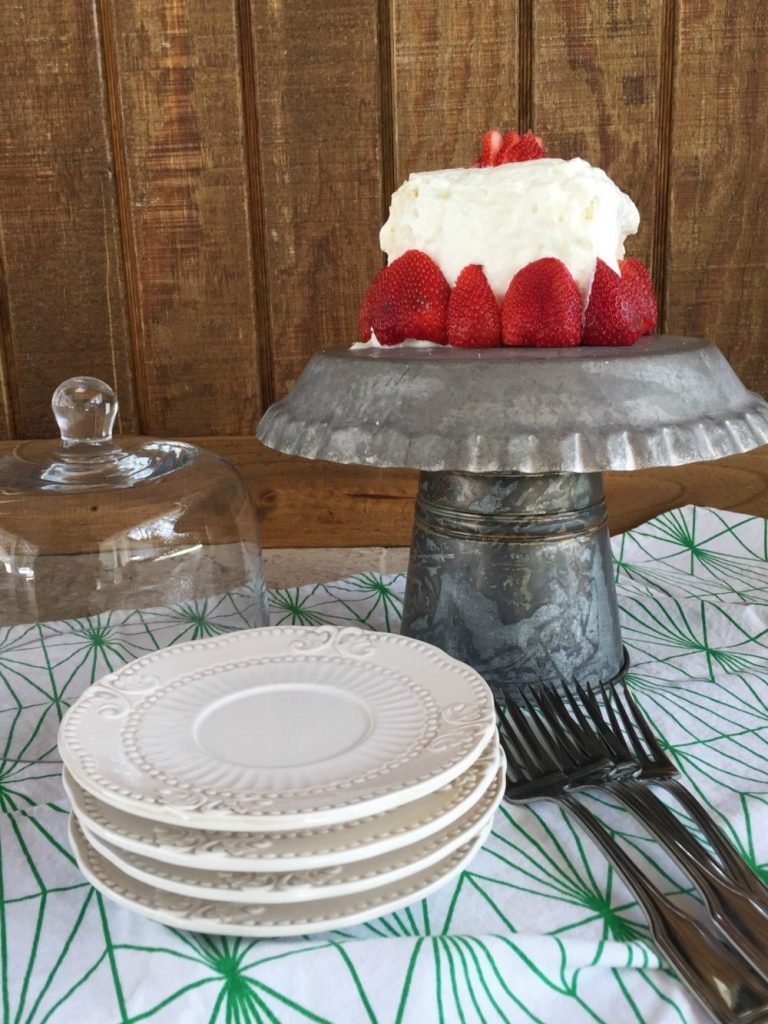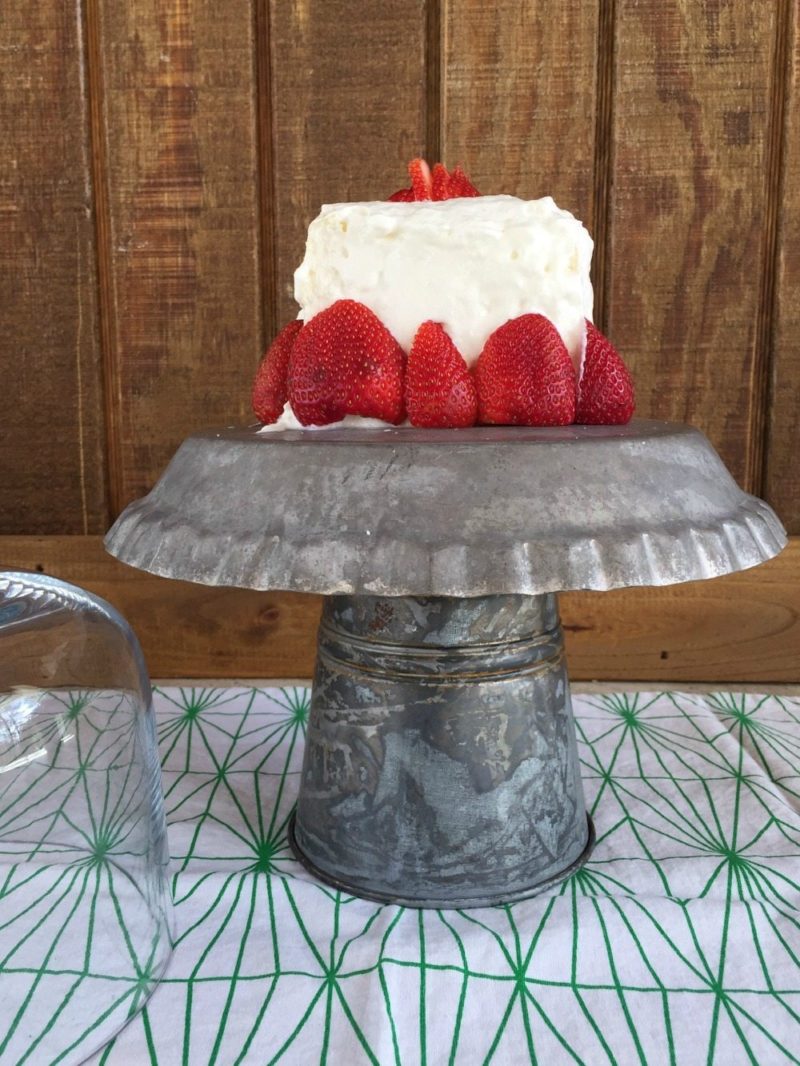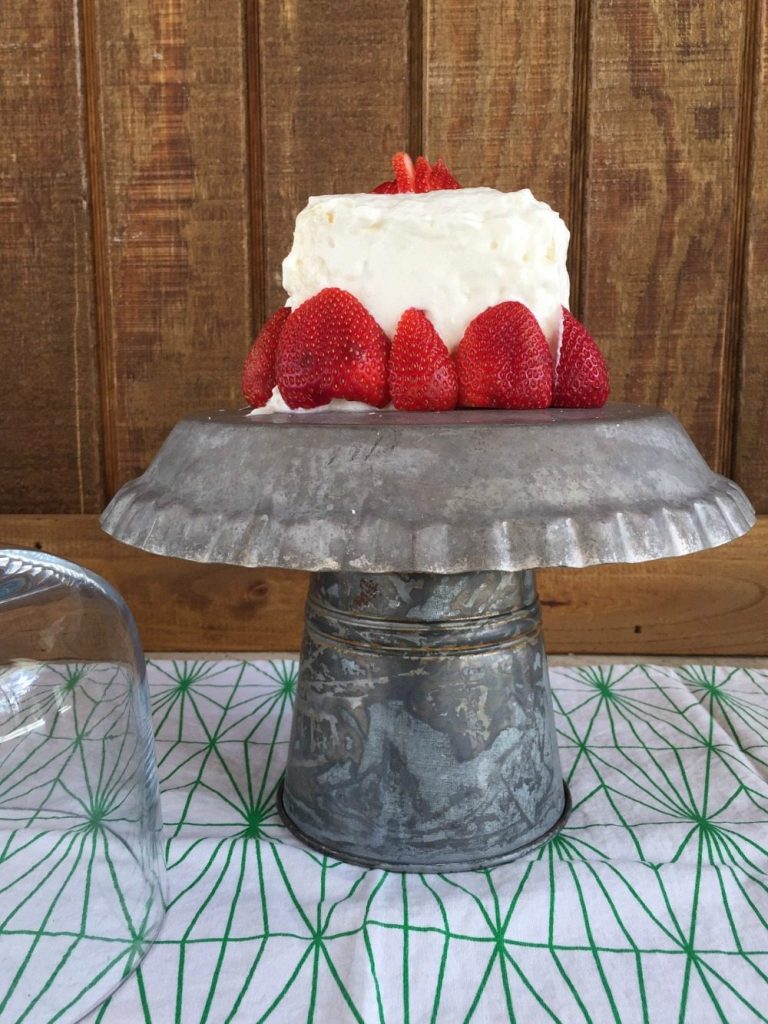 Wait, there's more Thrift Store Decor: