Berry Basket Centerpiece idea:
Welcome to the Decor Enthusiast Style March challenge. We're discussing baskets and for me you can never have enough of them! I have a wide variety in my stash. For this project I decided to use a few of my berry baskets.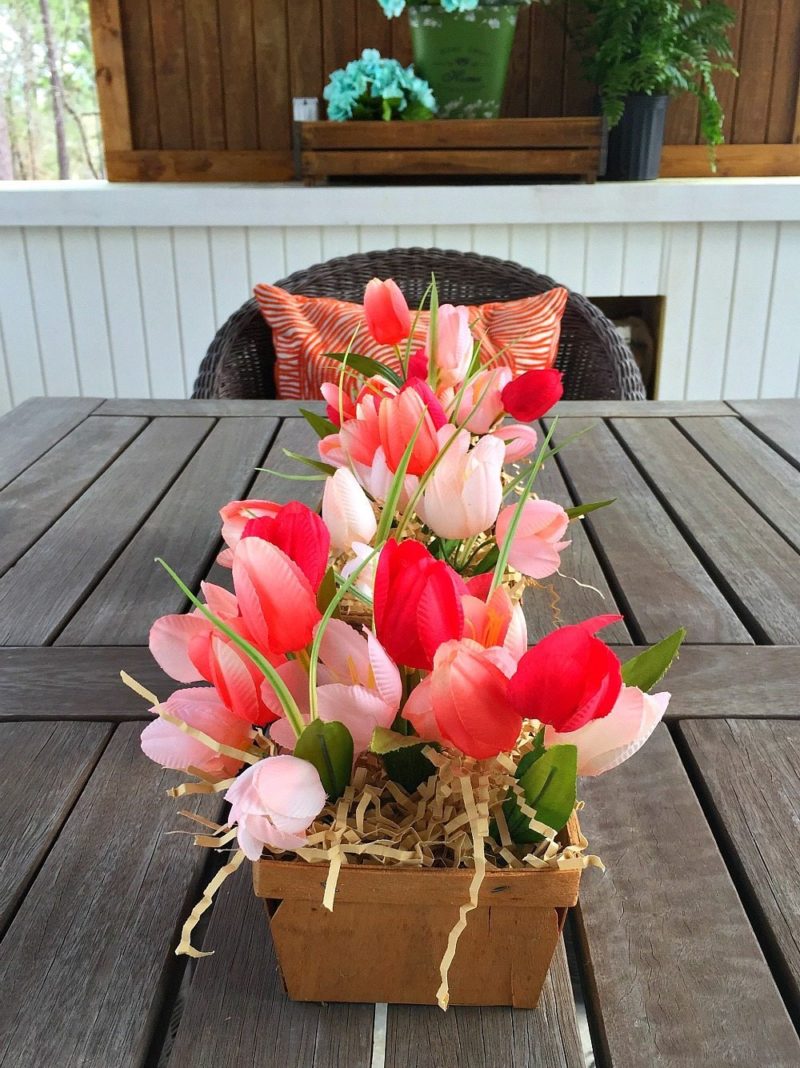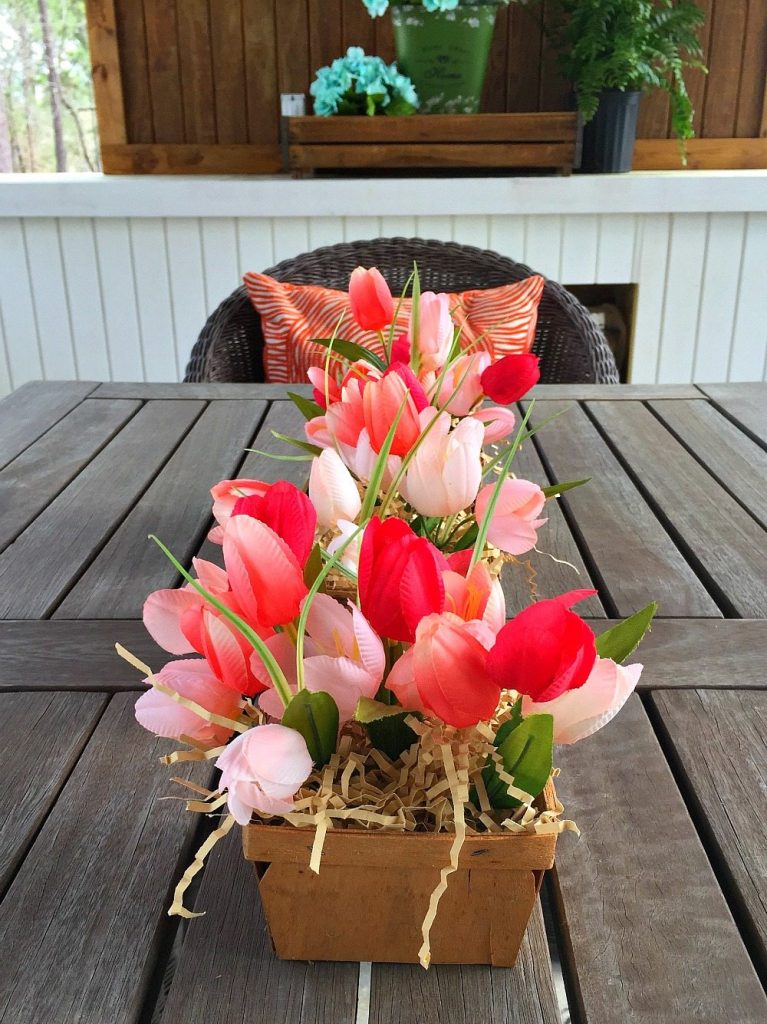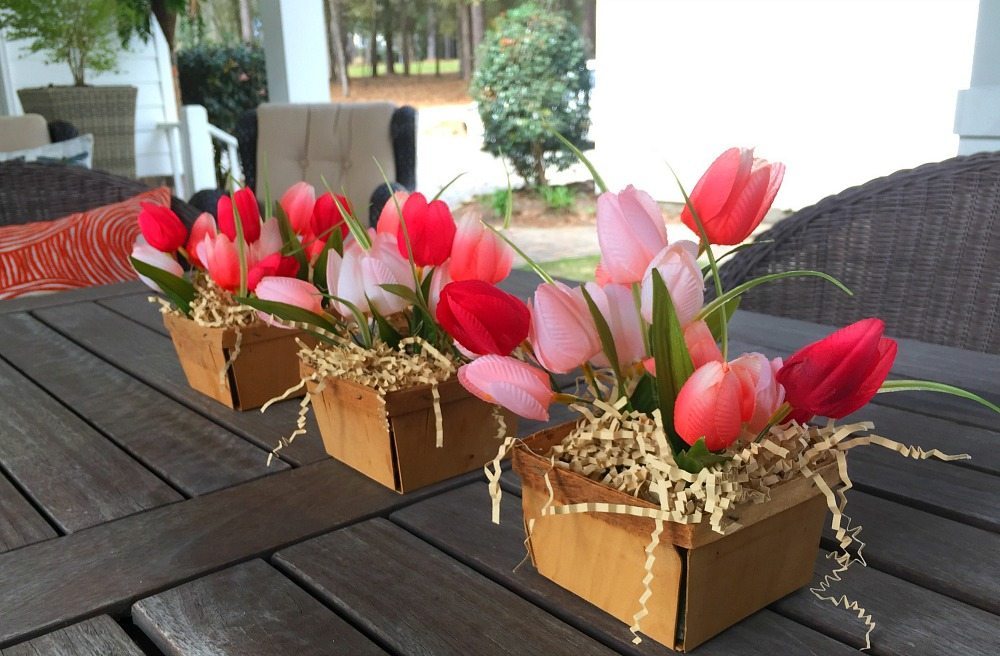 This simple centerpiece only took a few items. You could even use the ceramic berry baskets. I have seen those everywhere lately.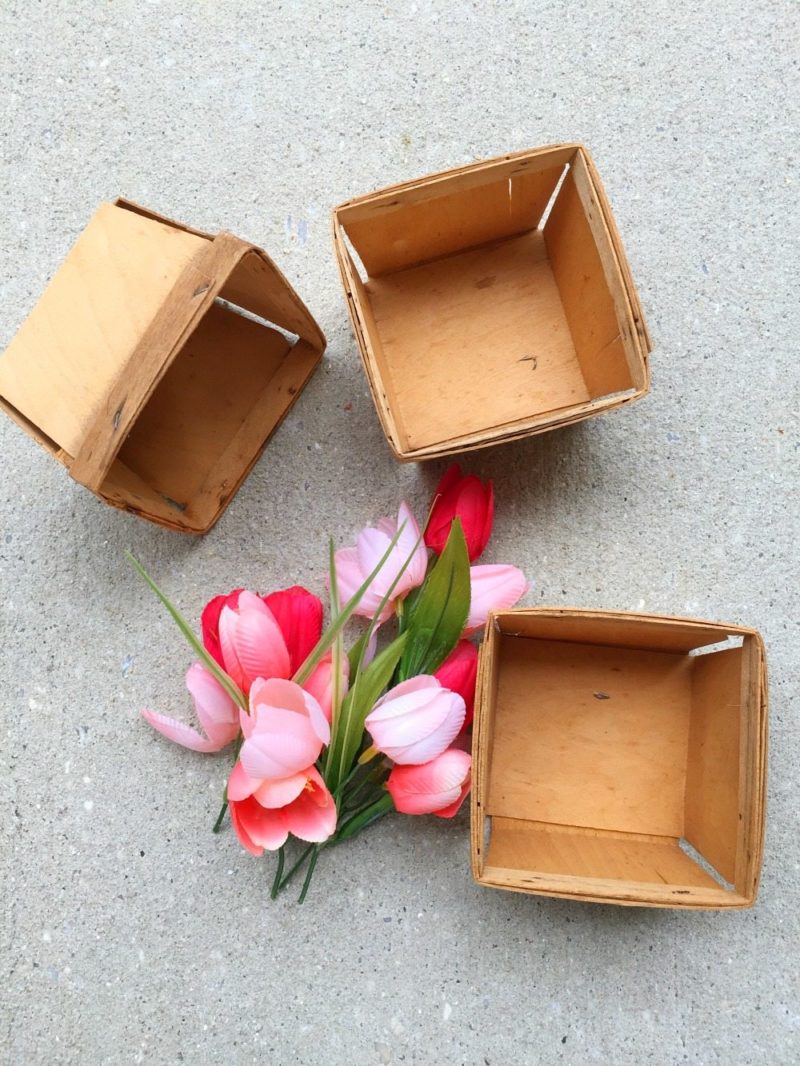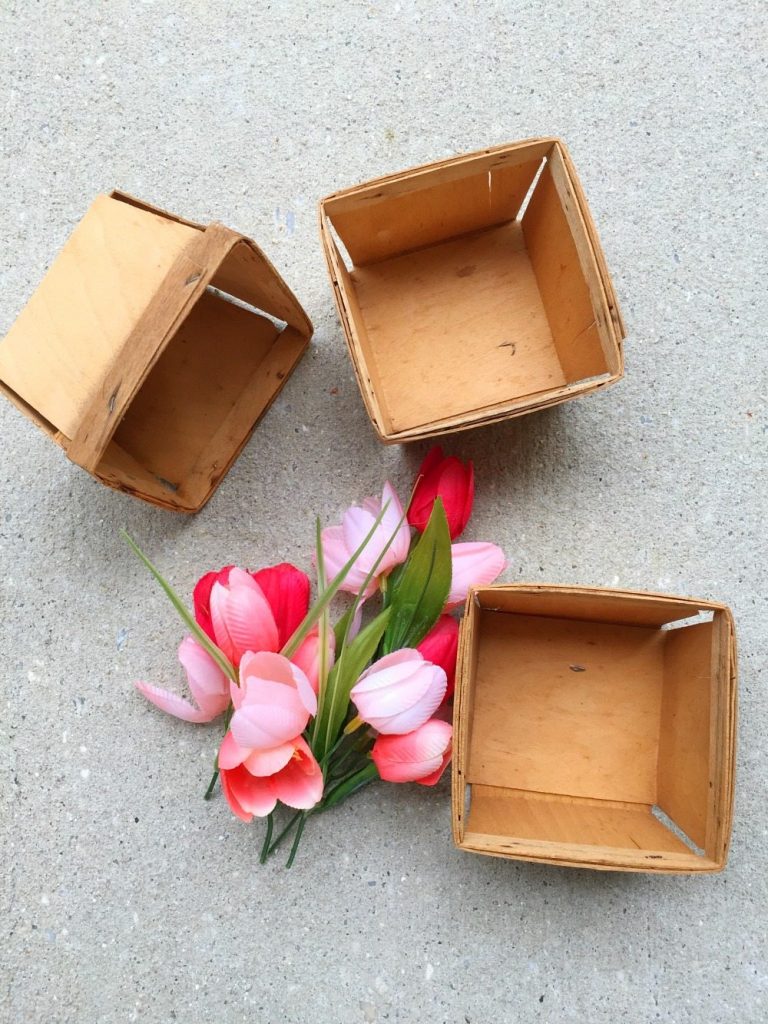 To tell the truth I probably have 10 of these baskets, but 3 was plenty for our outdoor dining table.

You will need:
berry baskets
flowers
filler to cover foam
Using the serrated knife, cut the foam to fit your basket. You can use glue to attach the foam to bottom of the basket. Add your flowers and cover the foam with moss, raffia or shredded paper as I did.
[show_shopthepost_widget id="2498247″]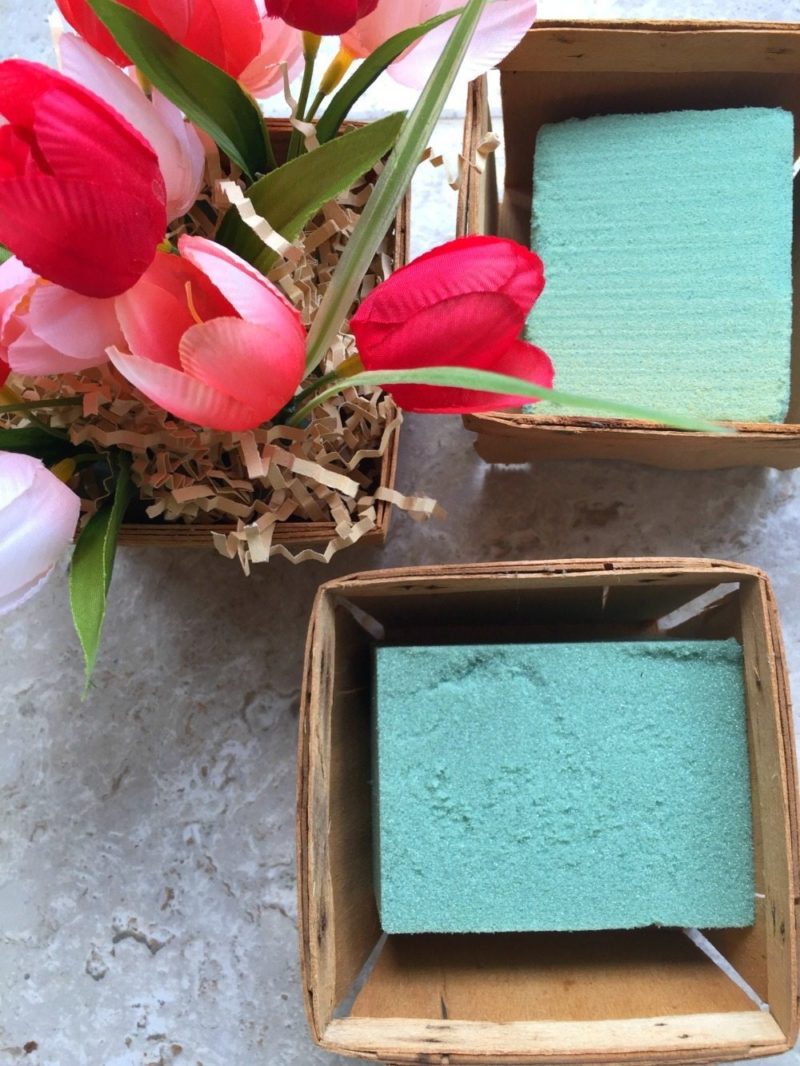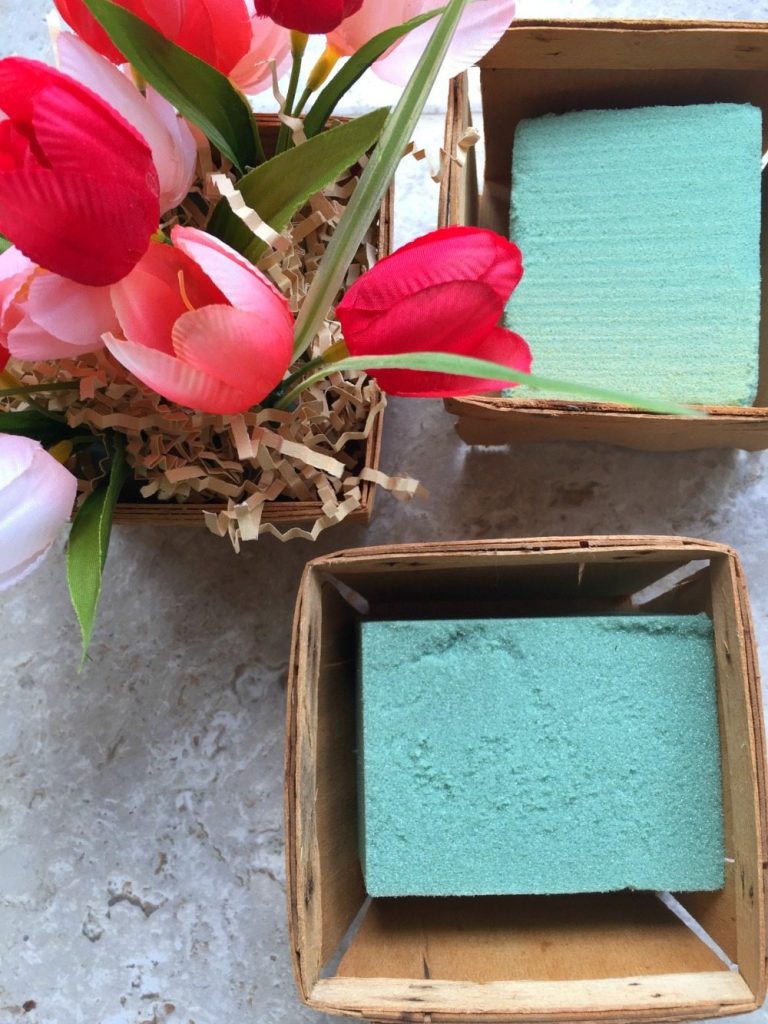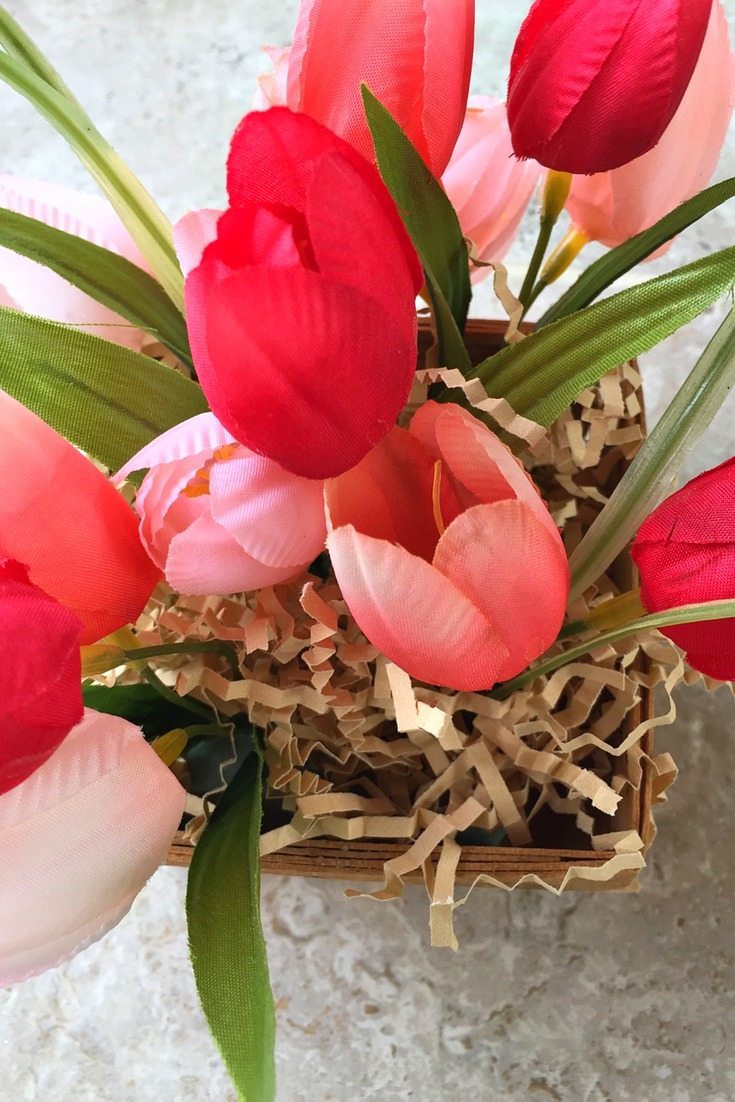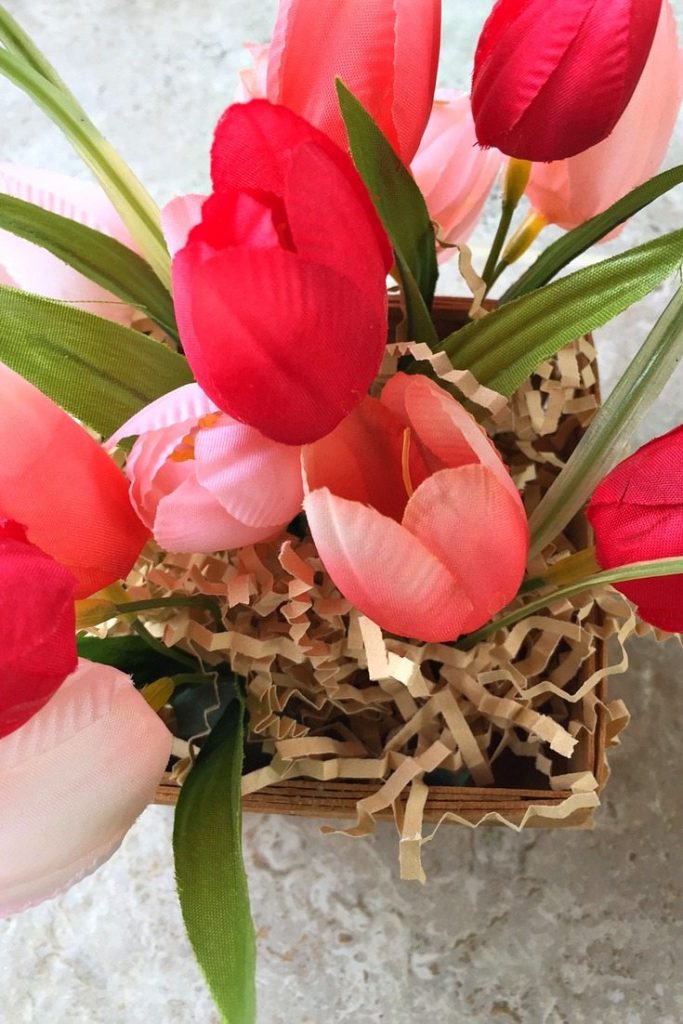 These are the same tulip that I used for my hula hoop wreath. To coordinate your spaces, whether inside or out, use the same object in at least three different areas. ( Click to see the Hula Hoop Wreath)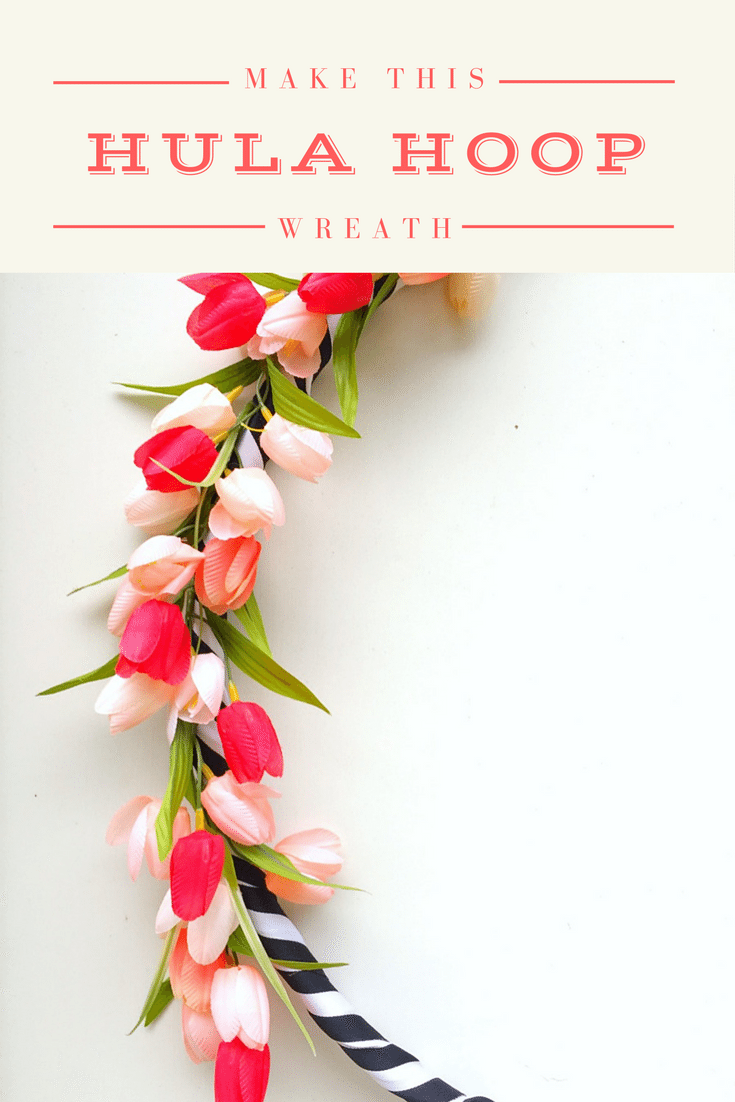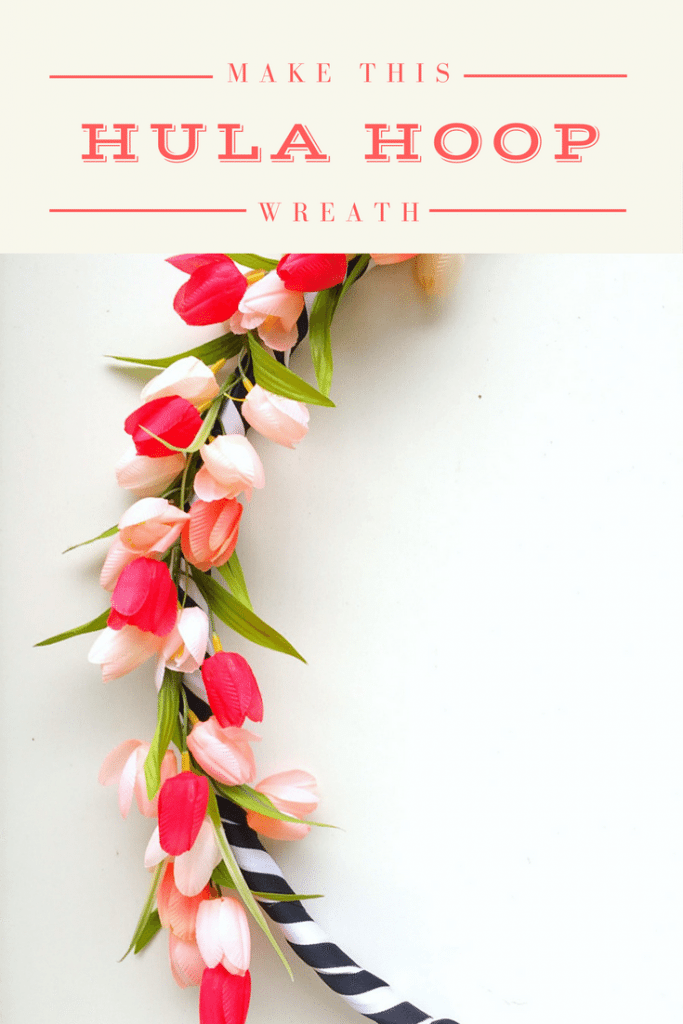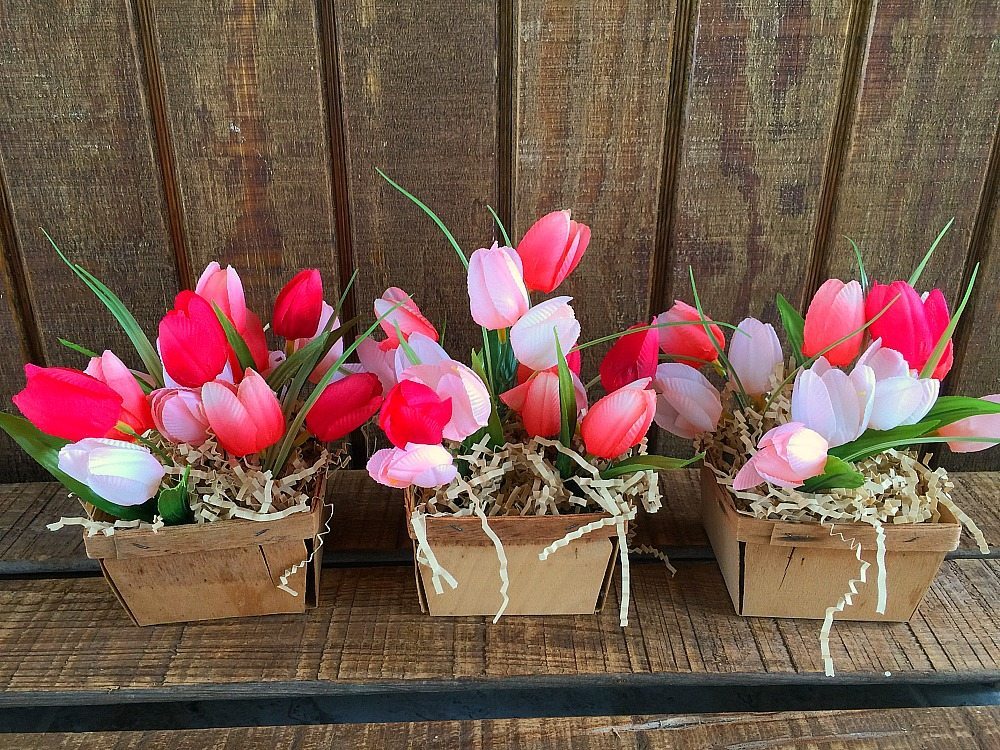 It's been so warm here, I've had fun sprucing up our outdoor space. I've also been cleaning a lot of pollen off everything too! I guess you have to take the good with the bad 😉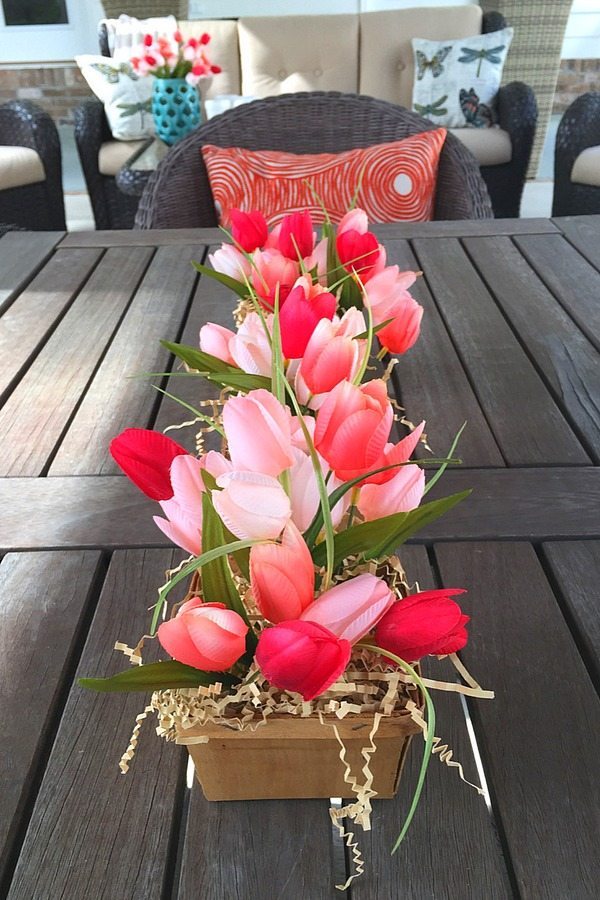 I'm looking forward to lots of meals on the farmhouse porch, with and without the pollen. I forgot how great the weather is in Alabama, during spring, fall and winter.So far we're loving it. I'm sure we will be spending a lot of time inside in July – hot, hot, hot!
Ok it's time to see what my creative friends created with baskets:
Spring Decorating Ideas – Our Southern Home
Decorating for Spring Using Baskets – Confessions of a Serial Do It Yourselfer
Berry Basket Centerpiece – Refresh Restyle
Simple Easy Tips to Create a Spring Arrangement – Duke Manor Farm
Bring Spring Inside Decorating with Flowers – Artsy Chicks Rule
Decorating with Baskets – Restoration Redoux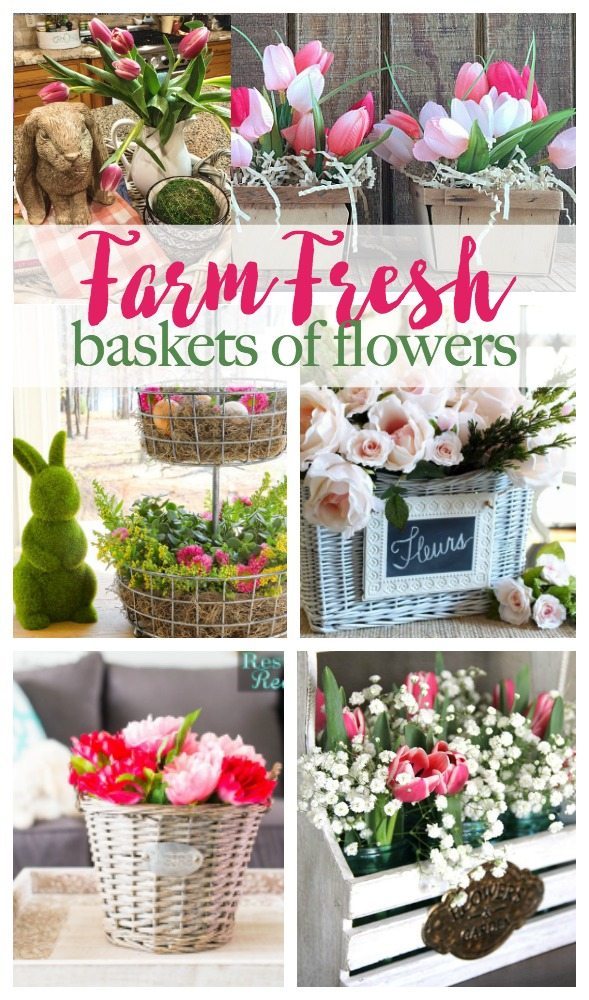 Next month's challenge is all about decorating with windows, join our Facebook Decor Enthusiast Style forum and share your ideas!