Make any cupcake a celebration
with this Gold Glass Cloche.
Where it's a birthday or any day, make your dessert special. Celebrate the little things with this easy cloche DIY.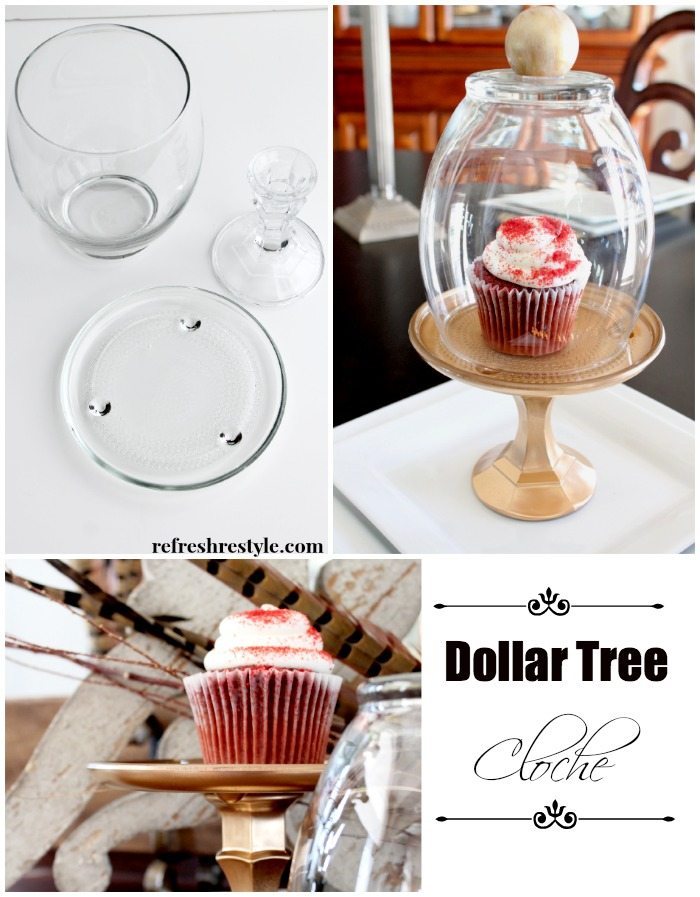 Cloches have been around for a few hundred years and my guess is they will be around for a lot more.
They come in all shapes, sizes, price ranges and are used for many things. You personalize the bottom with any color of paint that matches your decor. How cute would this be for a wedding or baby's first birthday?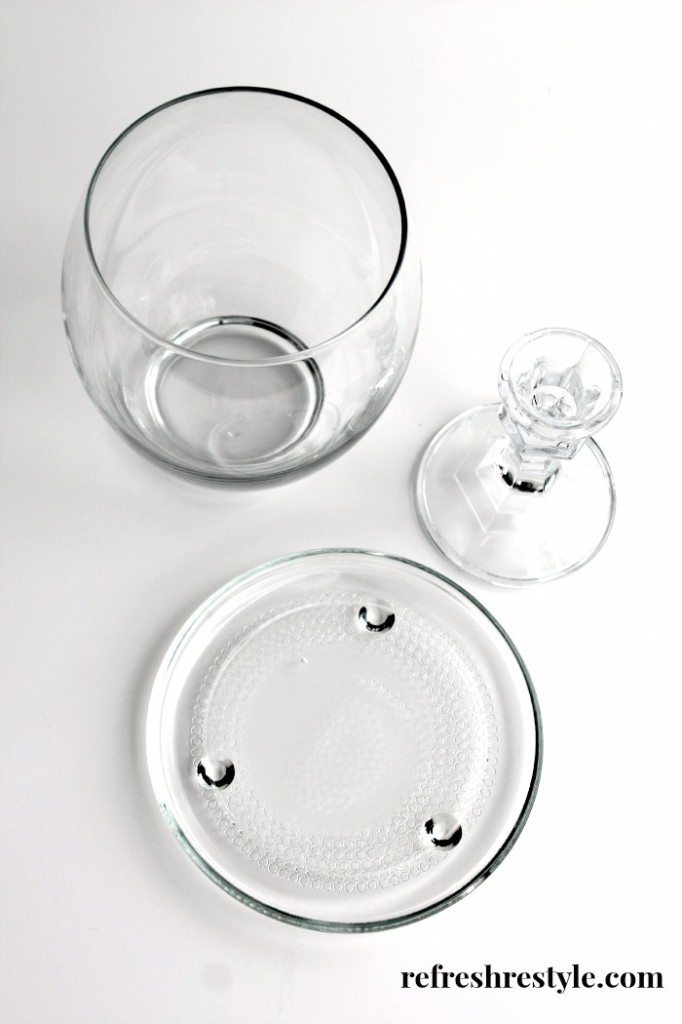 I made mine from 2 glass candle holders and glass bowl from Dollar Tree.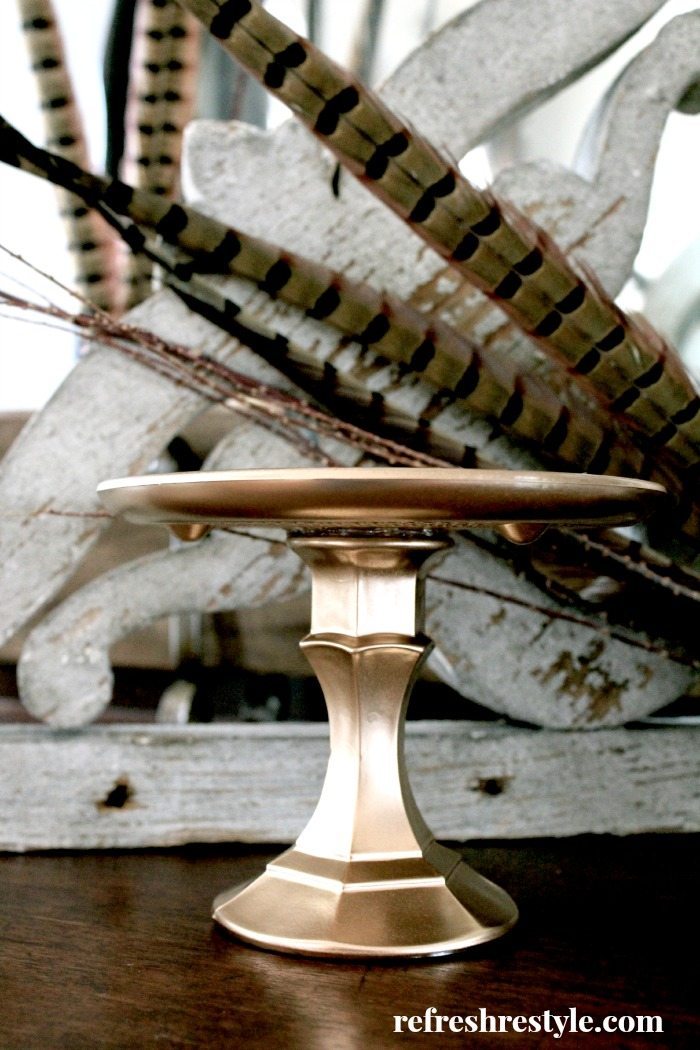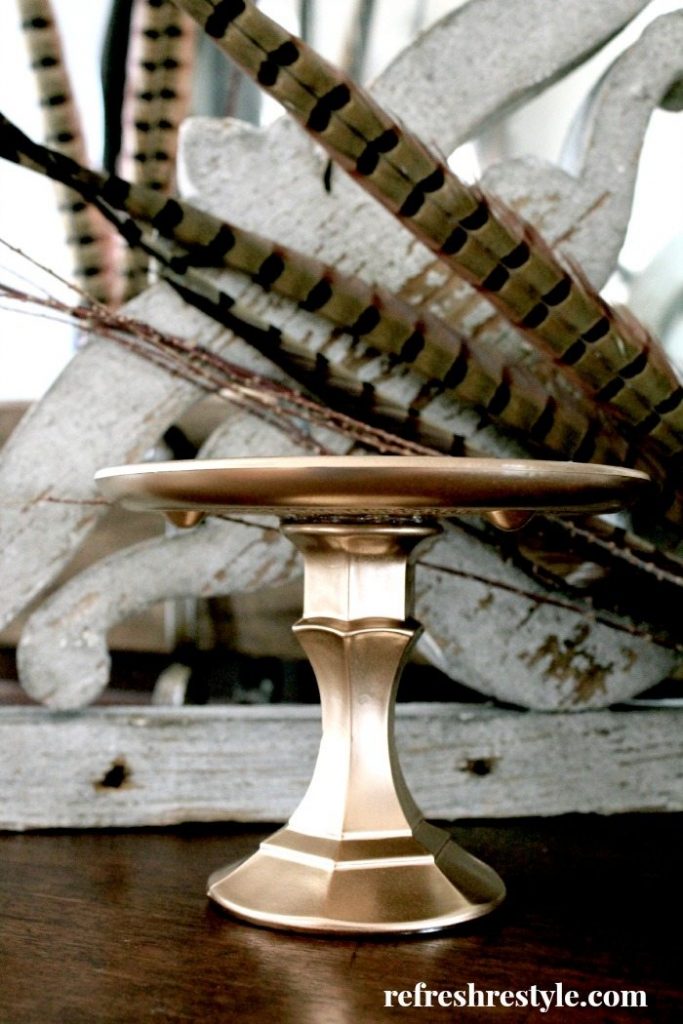 Before I glued the the two candle holders, I sprayed them with gold spray paint.
I only sprayed the bottom of the flat candle holder.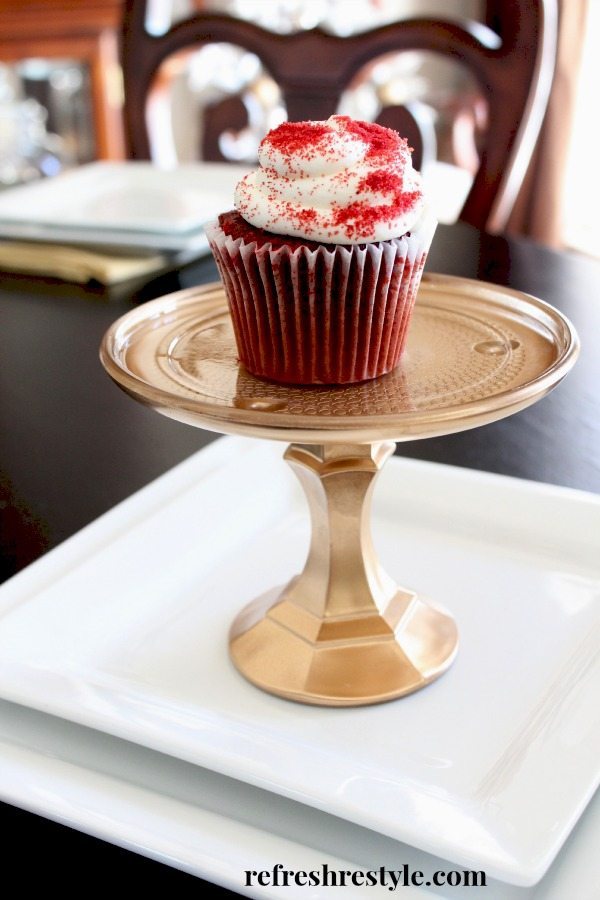 Alone the two candle holders make the cupcake feel special.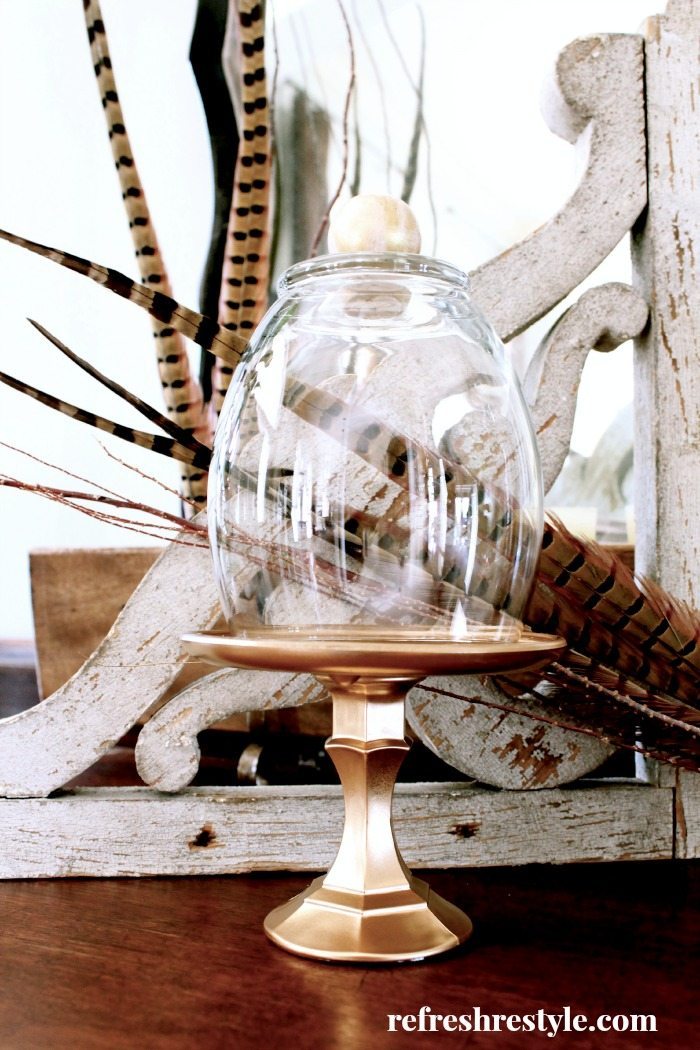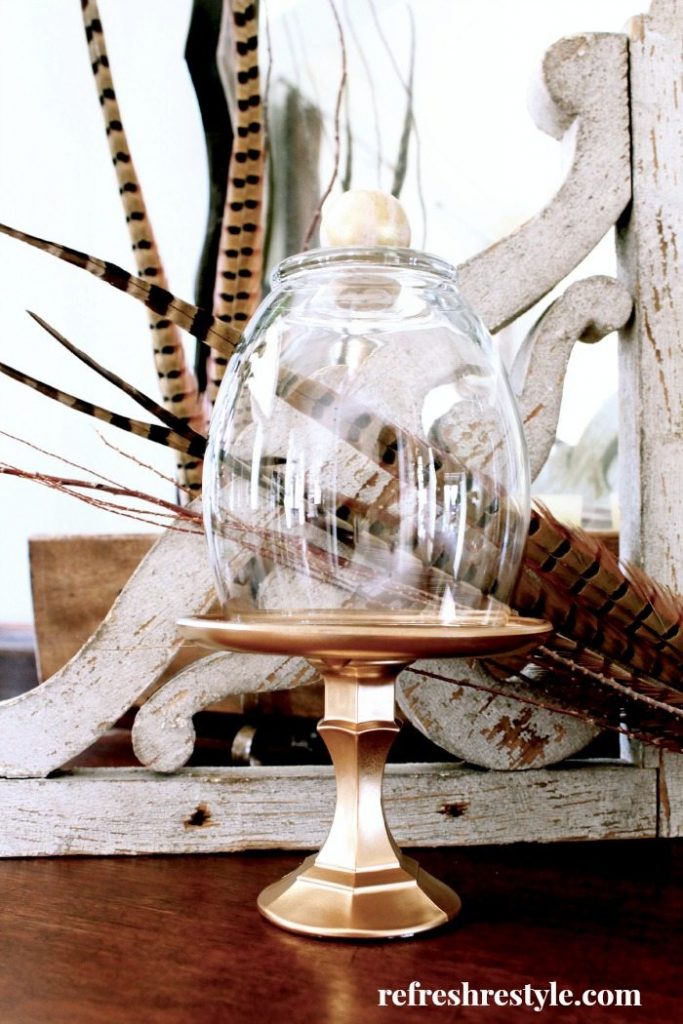 Turn the glass bowl upside down, glue a wooden knob to the top and you've created a cupcake cloche.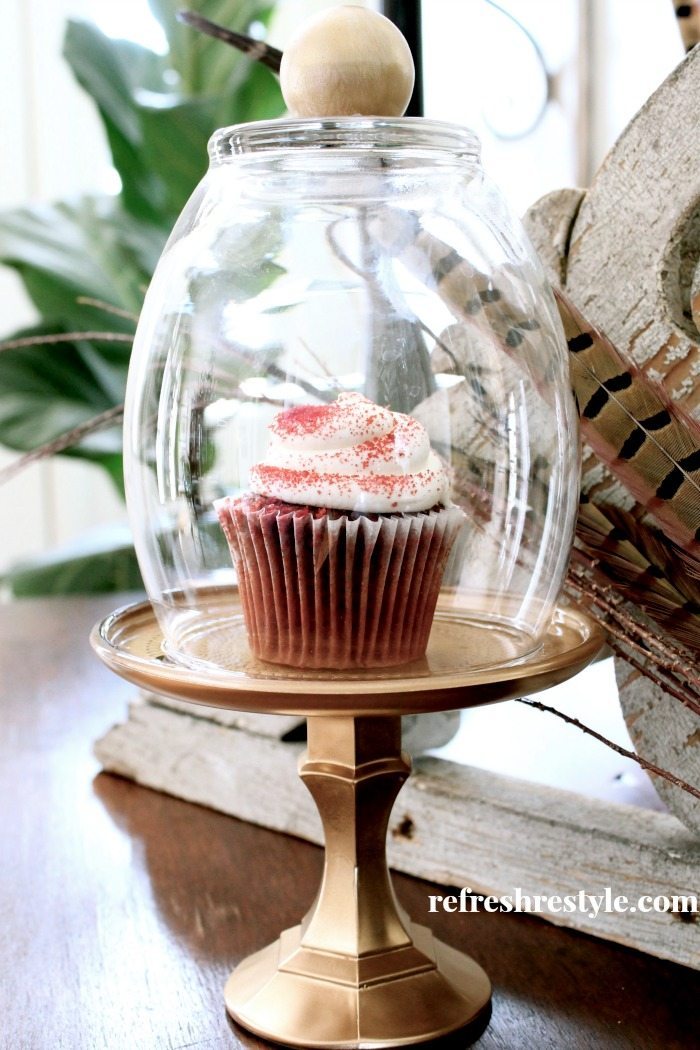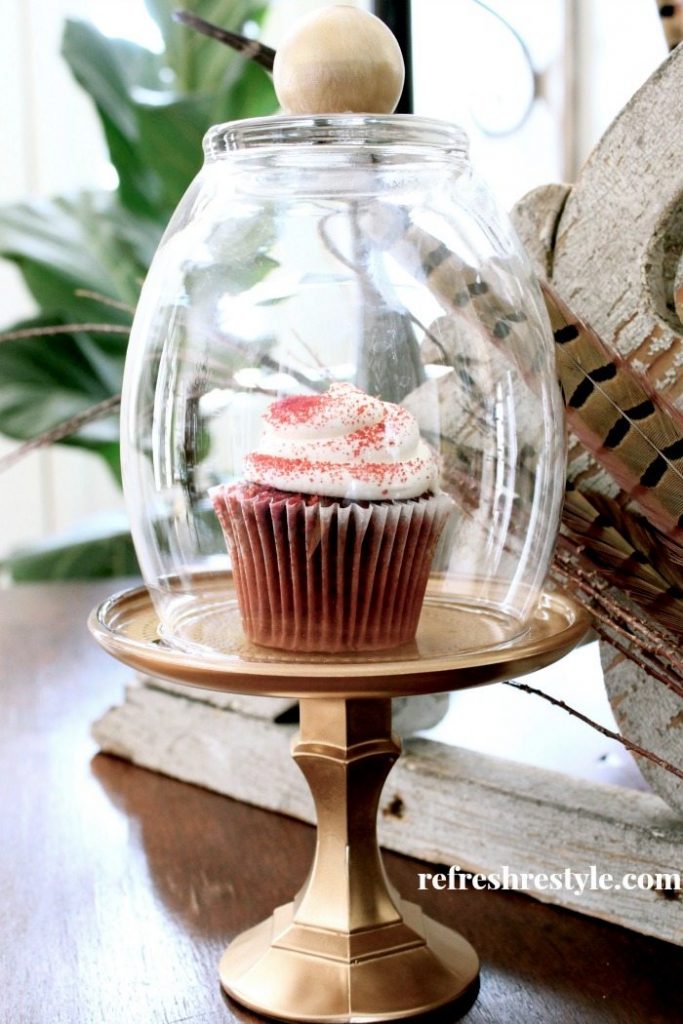 Cupcake under glass!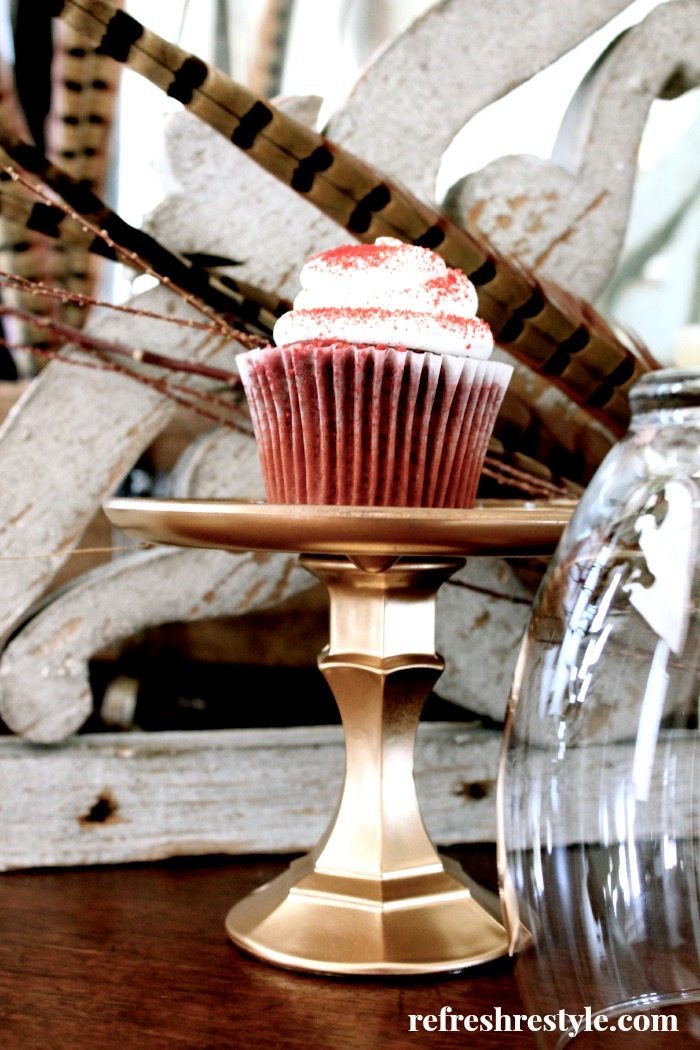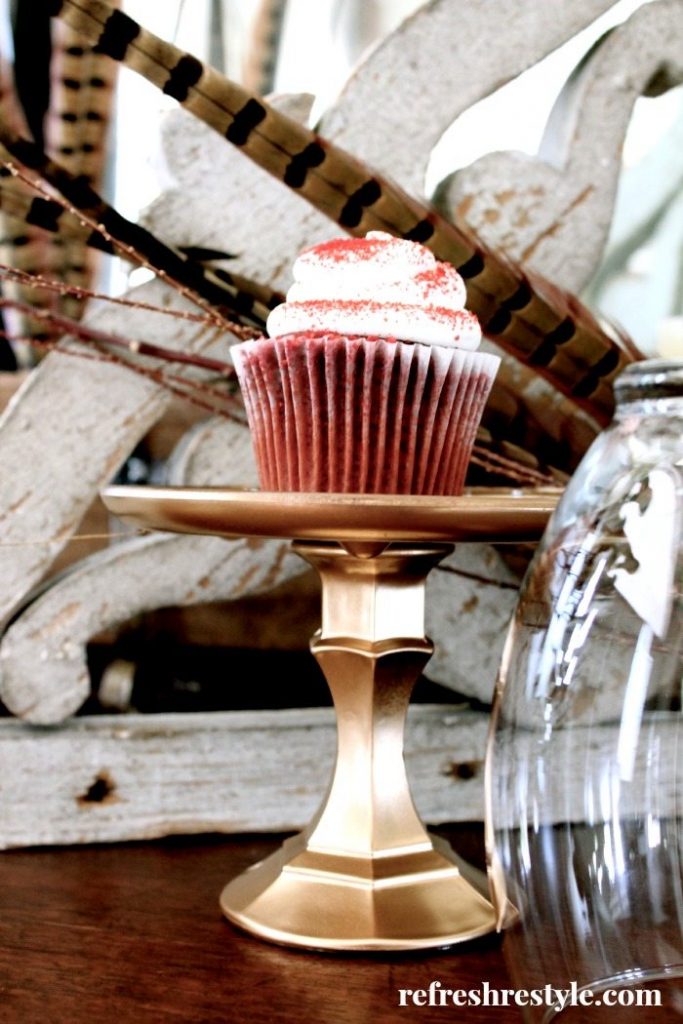 No longer just a cupcake.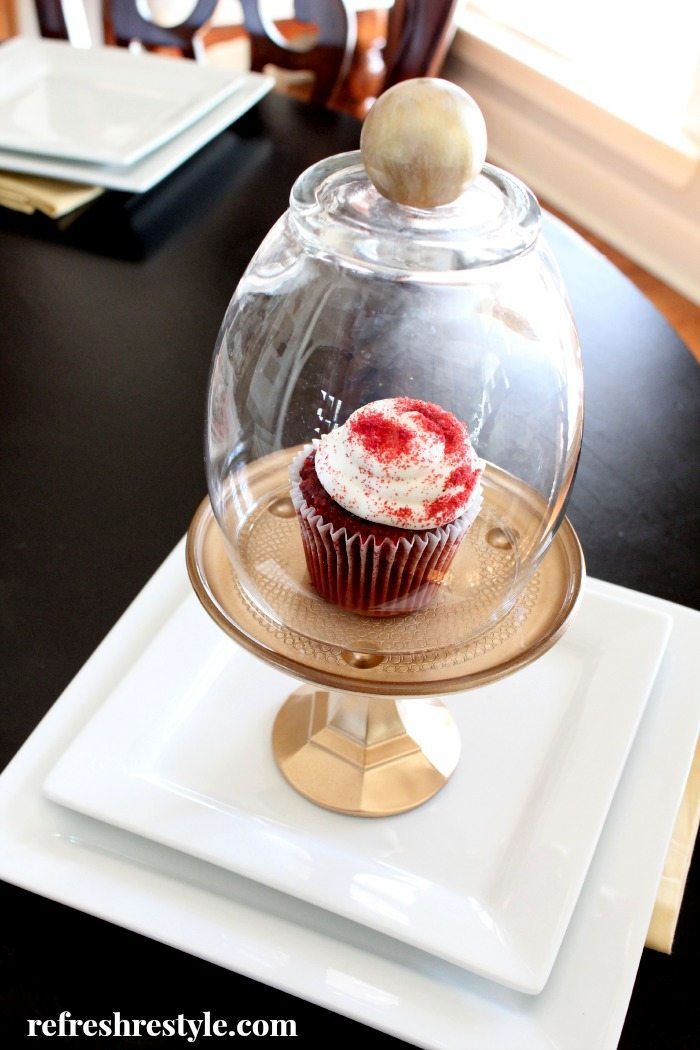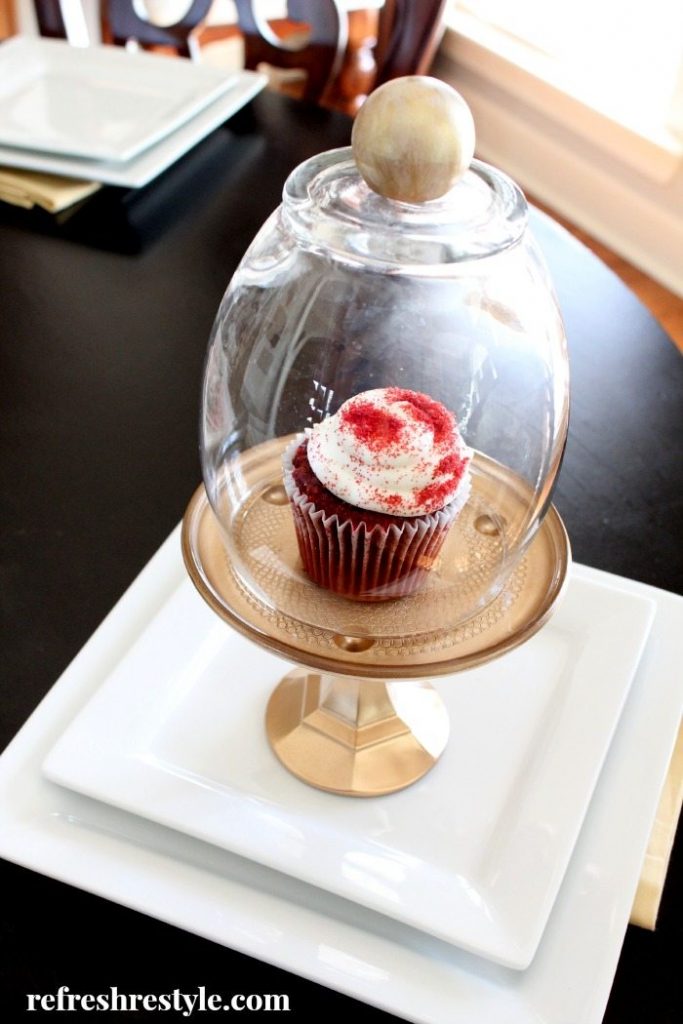 Pin for later!

It's more like a party!
For $3 – Create your own dessert cloche.
(I already had the spray paint and glue.)
Check out more crafts over at the Dollar Store Challenge at The Everyday Home