There's a little store in Dadeville Al that I like to visit.
Old Bank Antiques
While I was there in November '11, I found a couple of grain sacks*.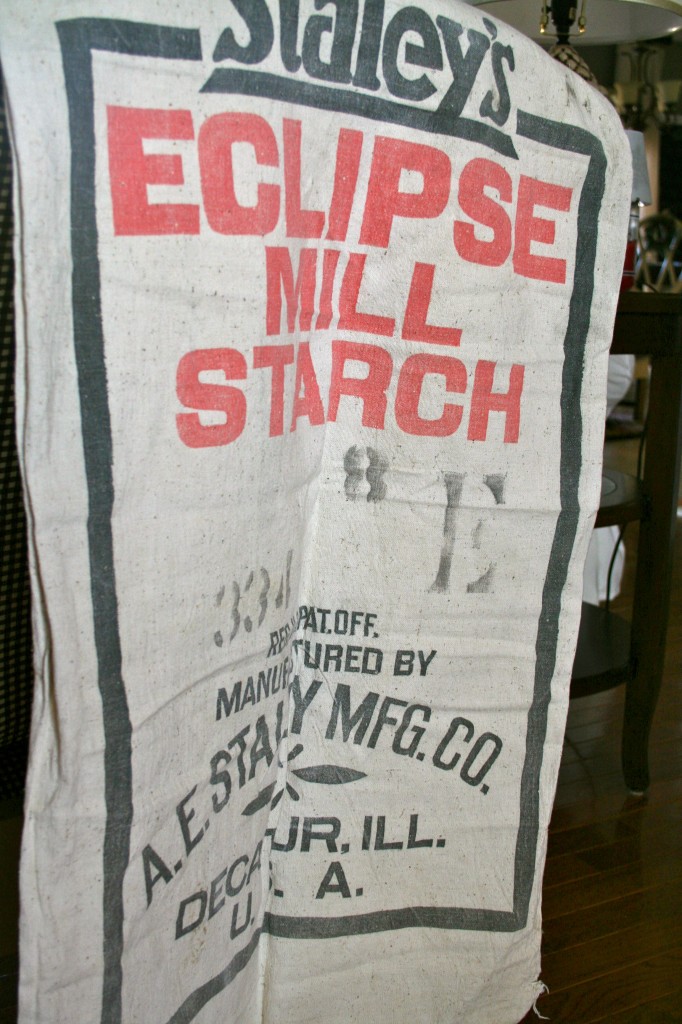 When I asked my baby girl what she wanted for Christmas,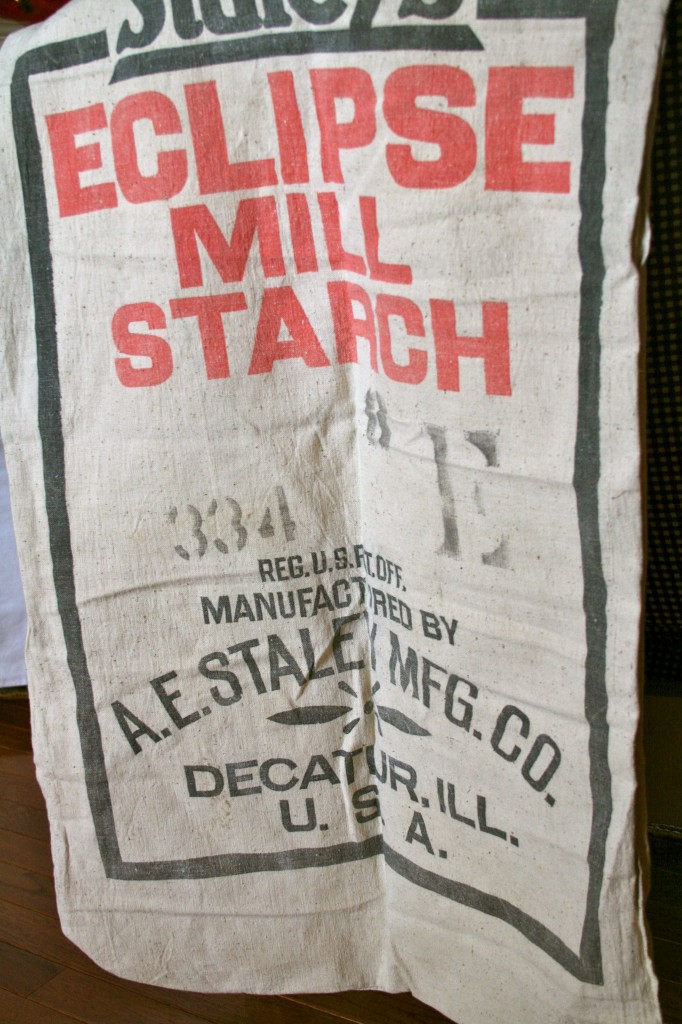 she said, Just Make Me Something!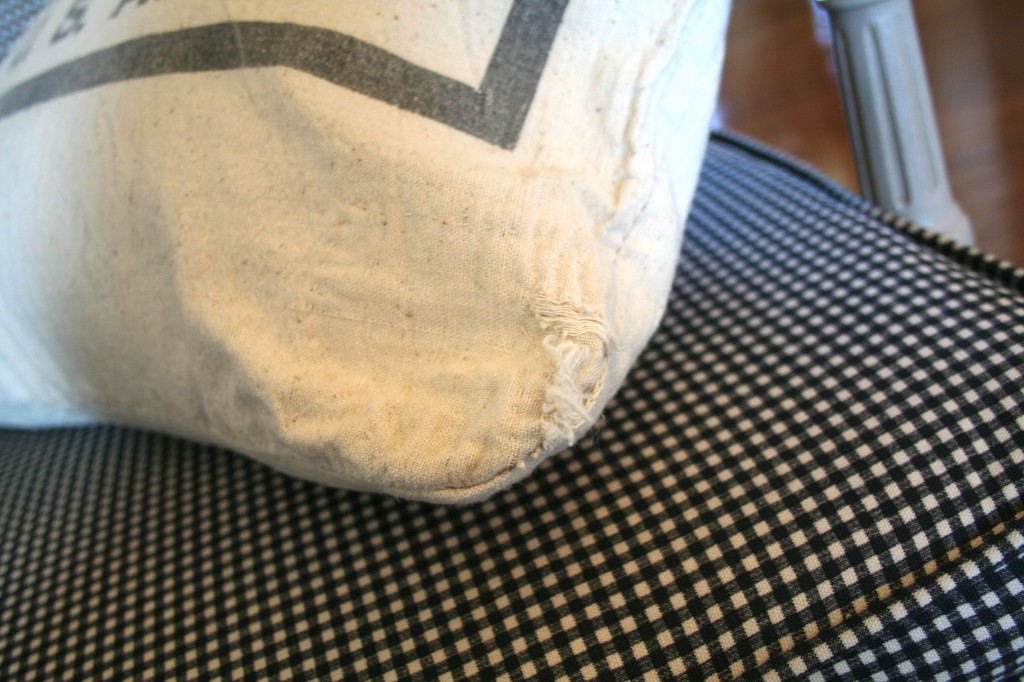 I washed and dried one of the old sacks.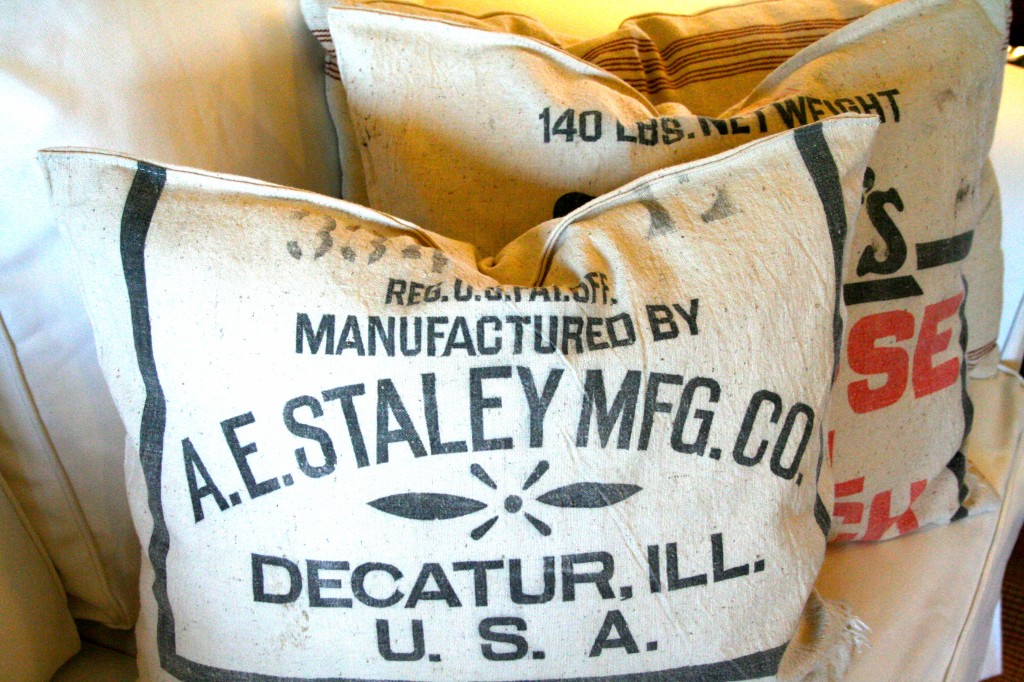 and I cut it in half.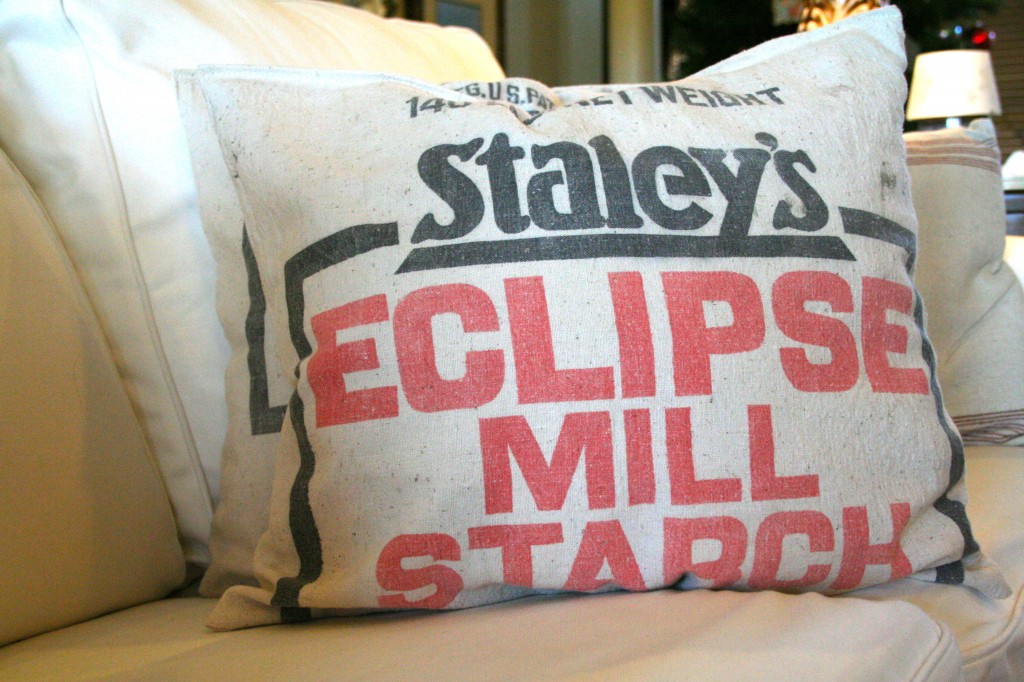 I stuffed in a couple of pillows.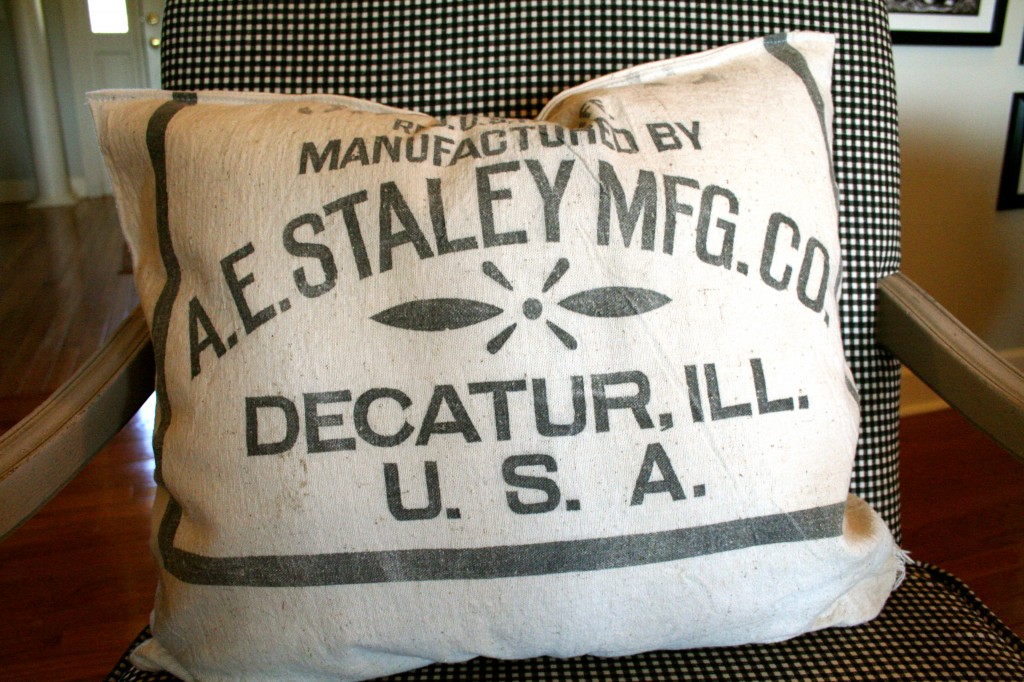 Sewed it up.
Took a few pictures.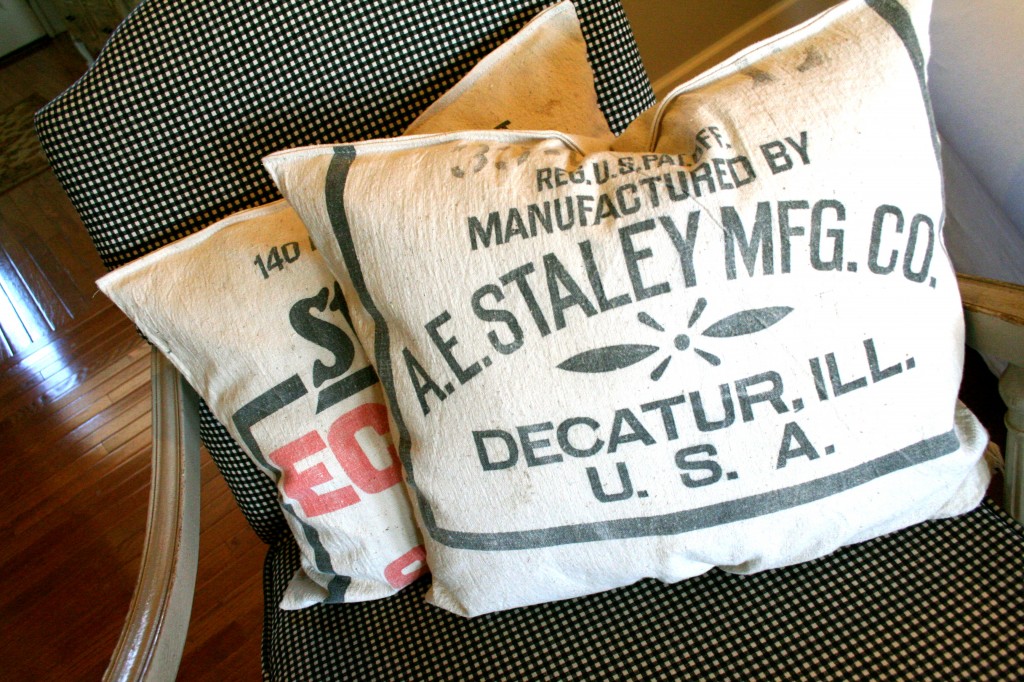 Wrapped them up and gave them to her for Christmas, she loved them!
*I saved one for me 😉
Sharing: