Welcome back!  Jenni here, I know it may seem early, but I've been working on some Halloween Party ideas. Cupcakes are always a hit at parties and this vinyl Halloween platter is a fun way to serve them.  And what a fun Halloween-y quote…"Let's Get Wicked", I actually found in one of my catalogs.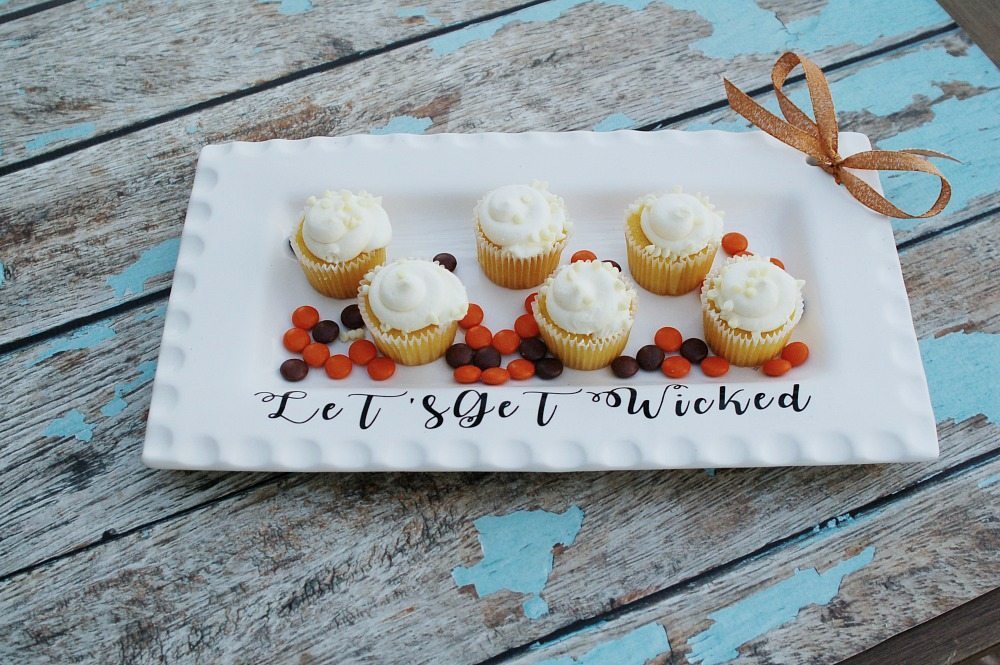 Be sure to check out the cute Halloween projects at the bottom of the post from my talented friends, they'd be great way to decorate for your Halloween Party!

Halloween Platter Supply List:
Process:
Decide on a quote, and cut it out on my Cricut Explore Air 2, but you can use any vinyl cutting machine you have or are comfortable with.
Cut quote, weed out all the excess vinyl so that all that is left is your quote.
Cut a piece of transfer tape about the same size as the quote, peel the backing off and apply the sticky side down over your quote.
Use your scraper to rub over your vinyl quote to make sure it sticks to your transfer tape and comes off of its backing completely.
Once you have your quote on your transfer tape, you are ready to apply it to your platter.  I just eyeball the placement.
Use your scraper to go over the quote making sure it sticks to the platter, then slowly peel your transfer tape up to reveal your quote.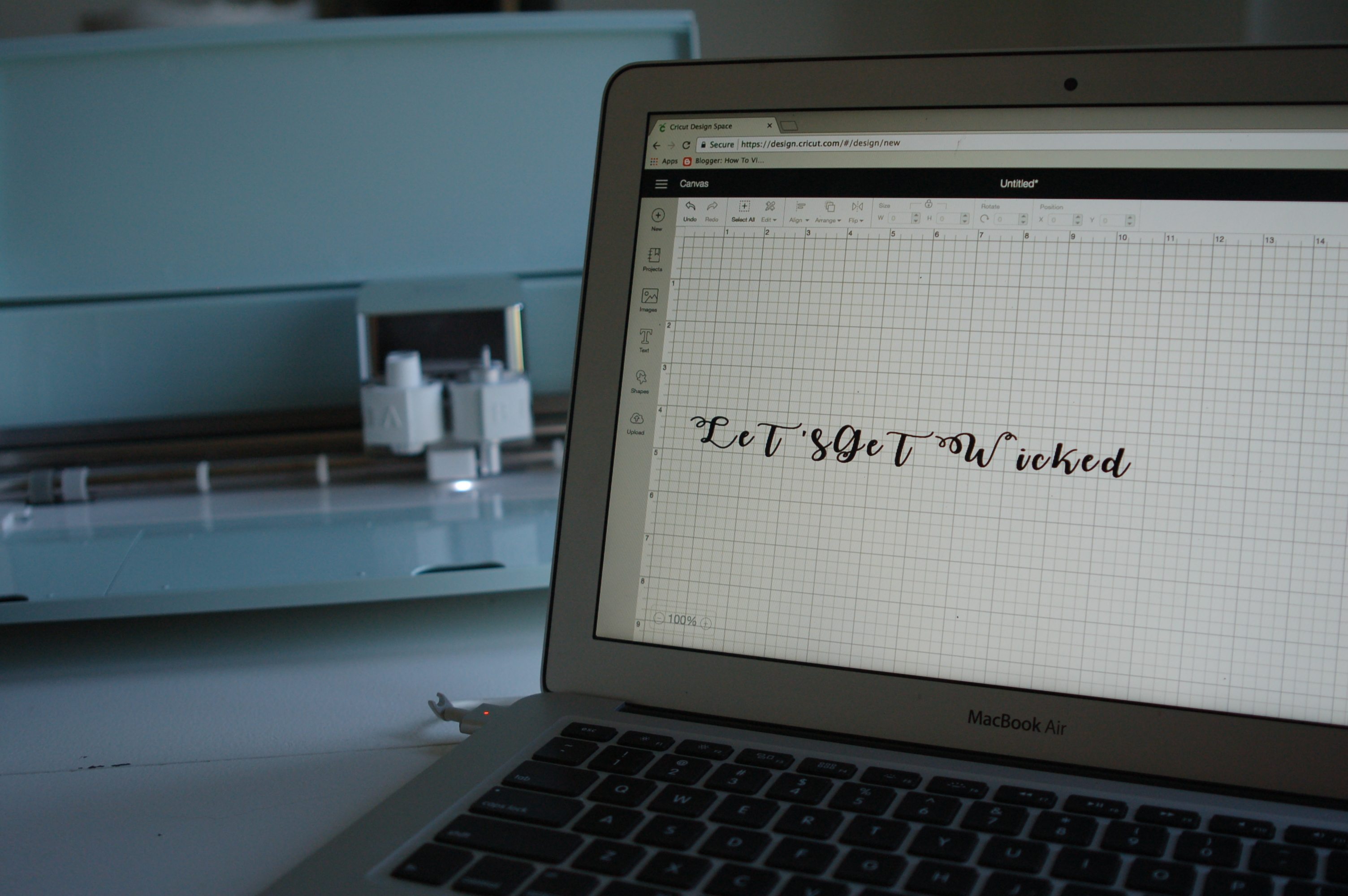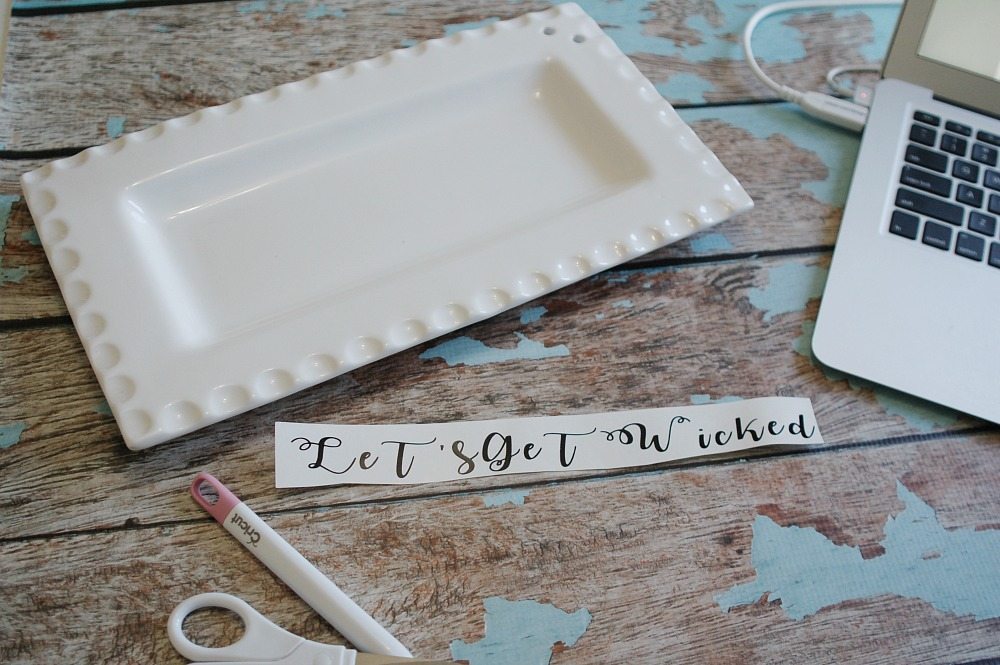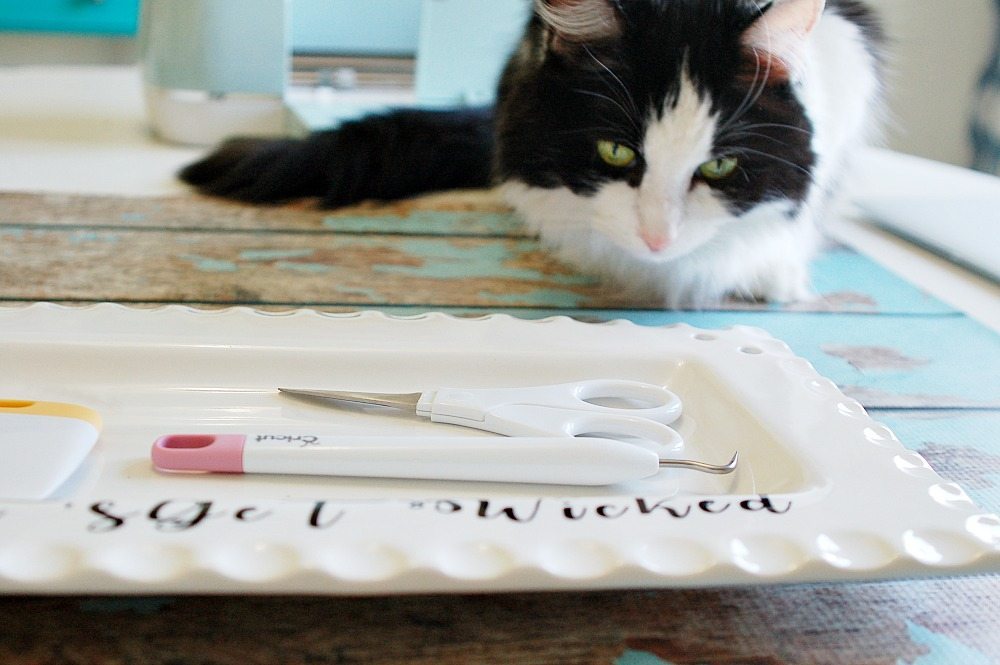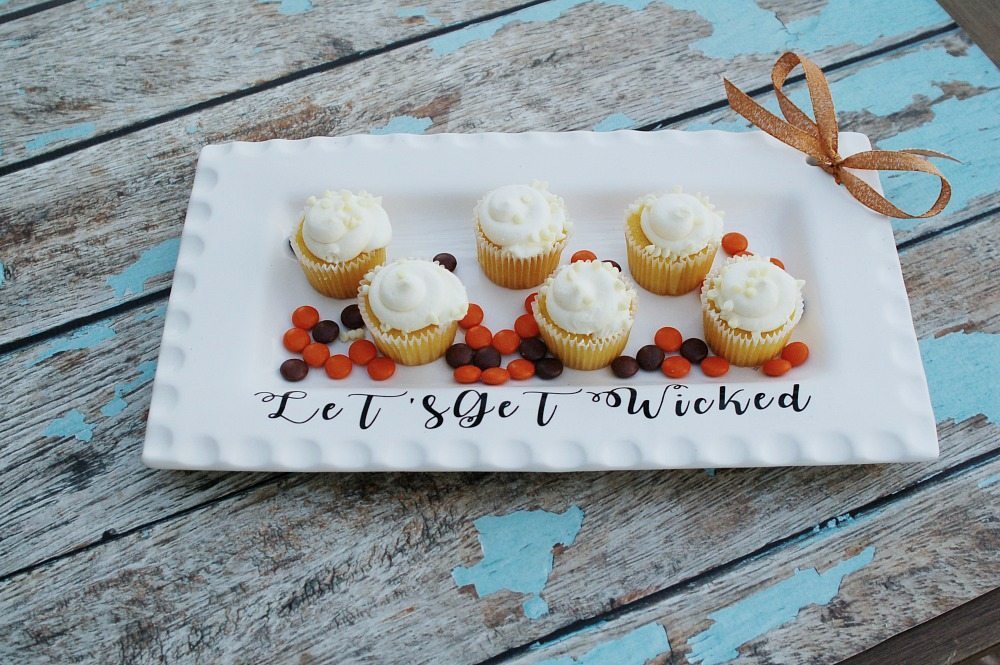 This fun and festive project was inexpensive and very easy to make.  I had the platter sitting in my pantry, I actually forgot I had it.  It was Plain Jane and not exciting at all, but not anymore…it's fun and Halloween-y now.  I hope you enjoy this project…now go create your own version. Fill up the Halloween platter and have a party!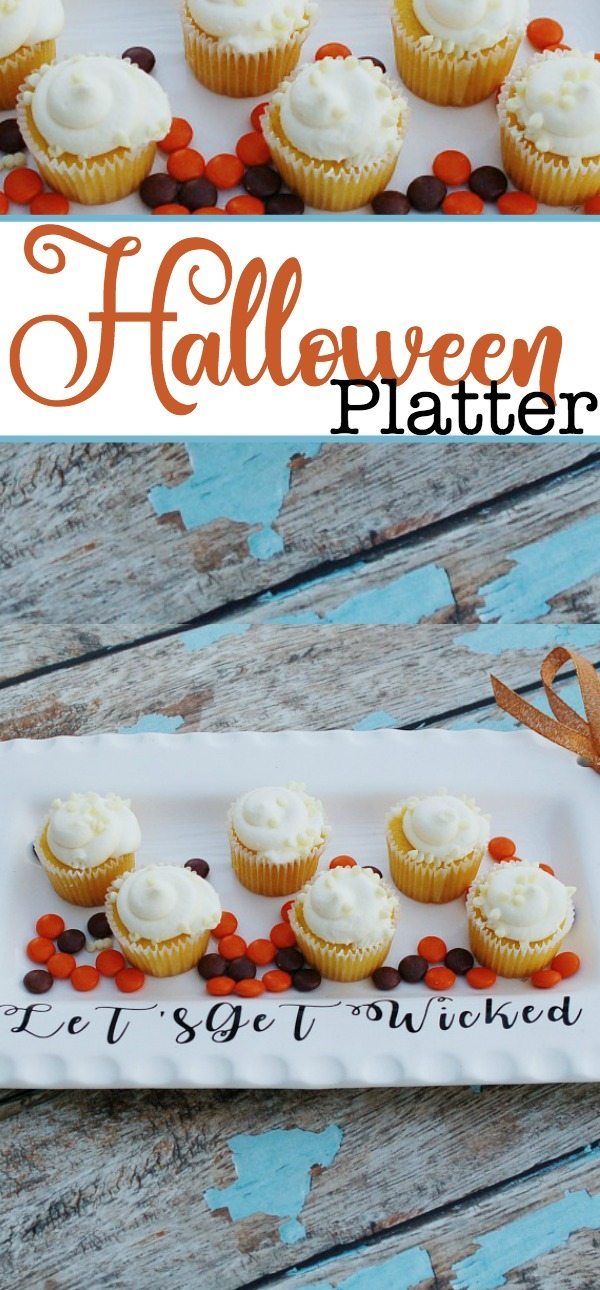 More Fall/Halloween Ideas:
Get the details: Halloween  Tombstone Crunch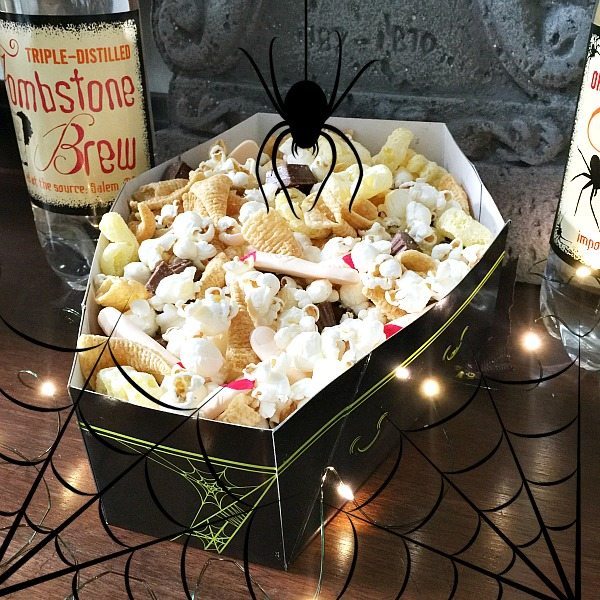 Fun idea make these:  4×4 Ghosts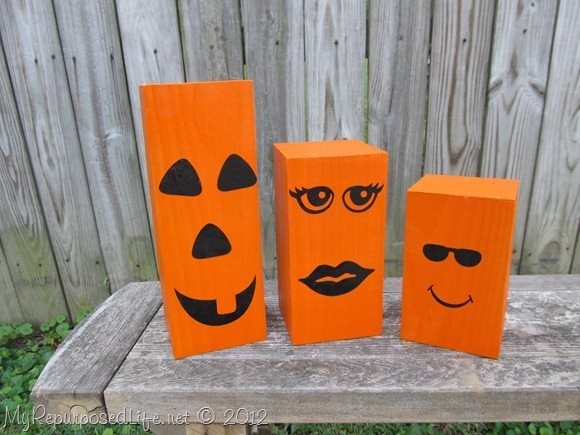 Click for details: K-Cup Ghost Garland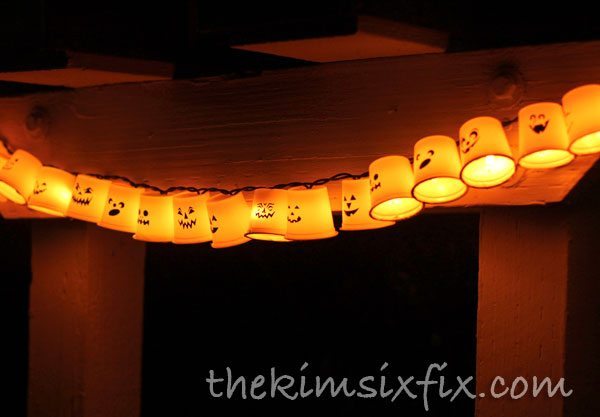 Make these: "Eyes" – Candy Jars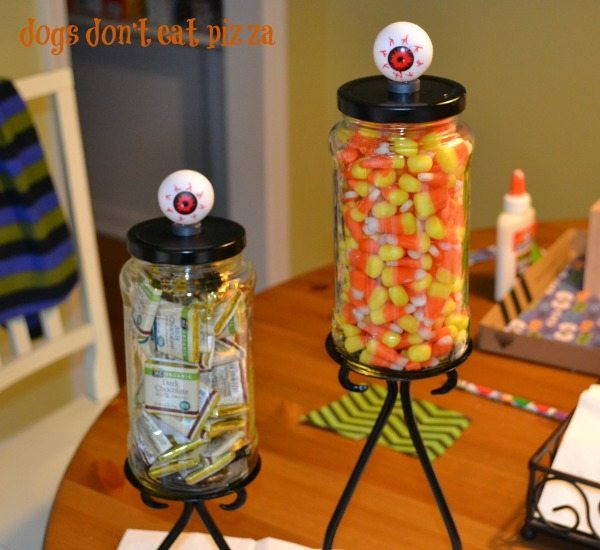 You have time to make all these fun crafts for Halloween!
***Jenni is my daughter and she's my newest contributor. I love having her here on the blog. I've been trying to get her to join me for years!