I wasn't going to change my mantel for Valentine's day, but a recent trip to TJ Maxx changed all that. ($2.99  banner)
Love this pink and sparkle!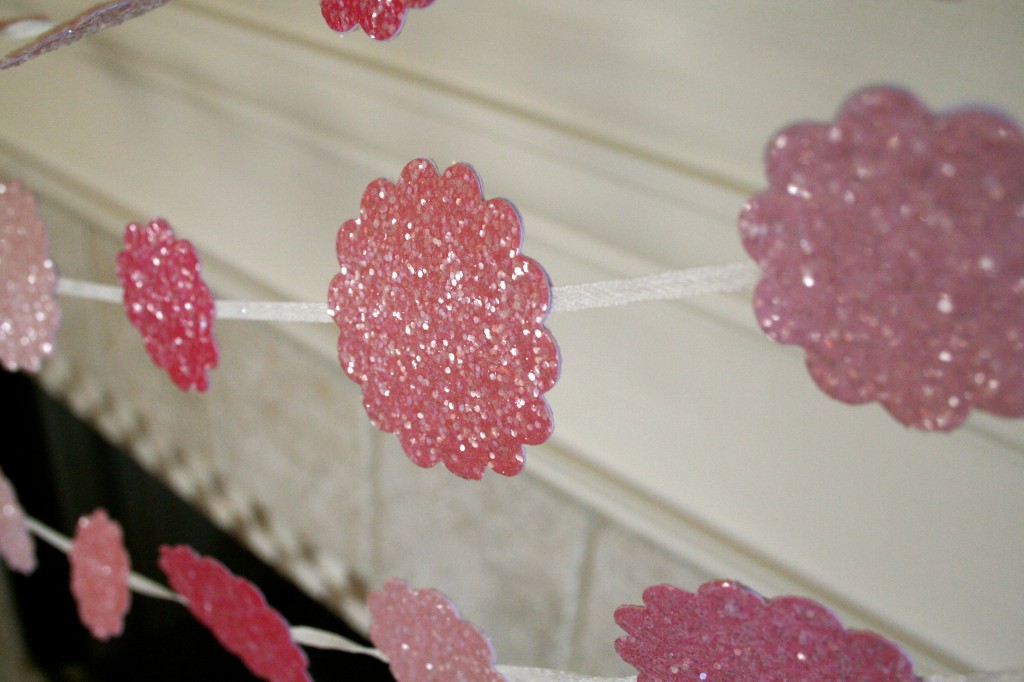 New phrase on the chalkboard from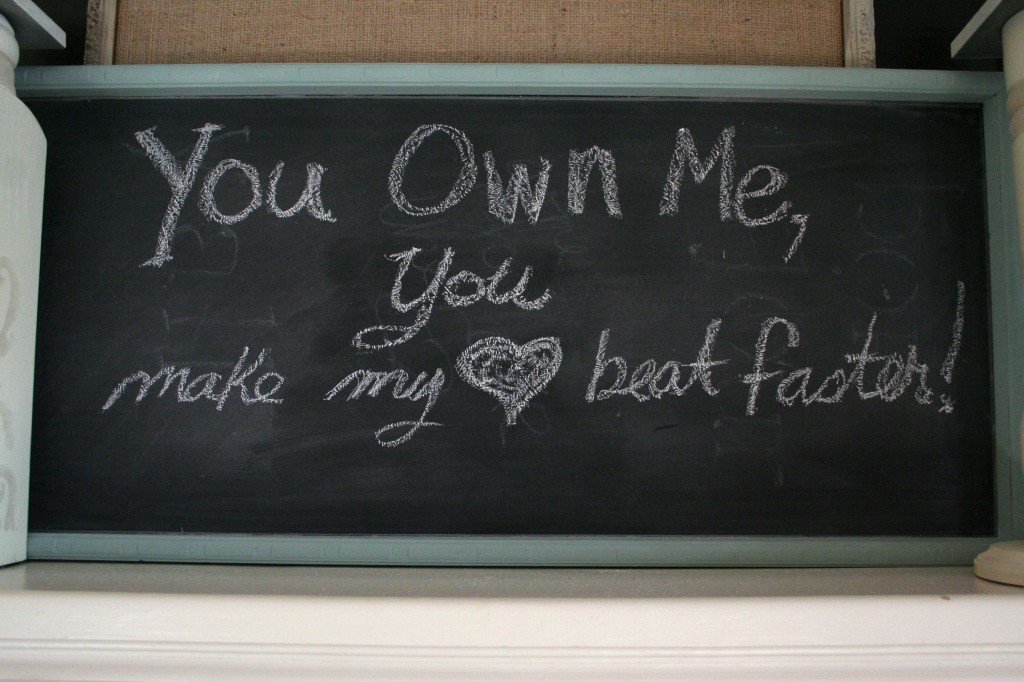 a song on the radio. Faster by Matt Nathanson
I hope you'll give it a listen, while you're checking out the blog 🙂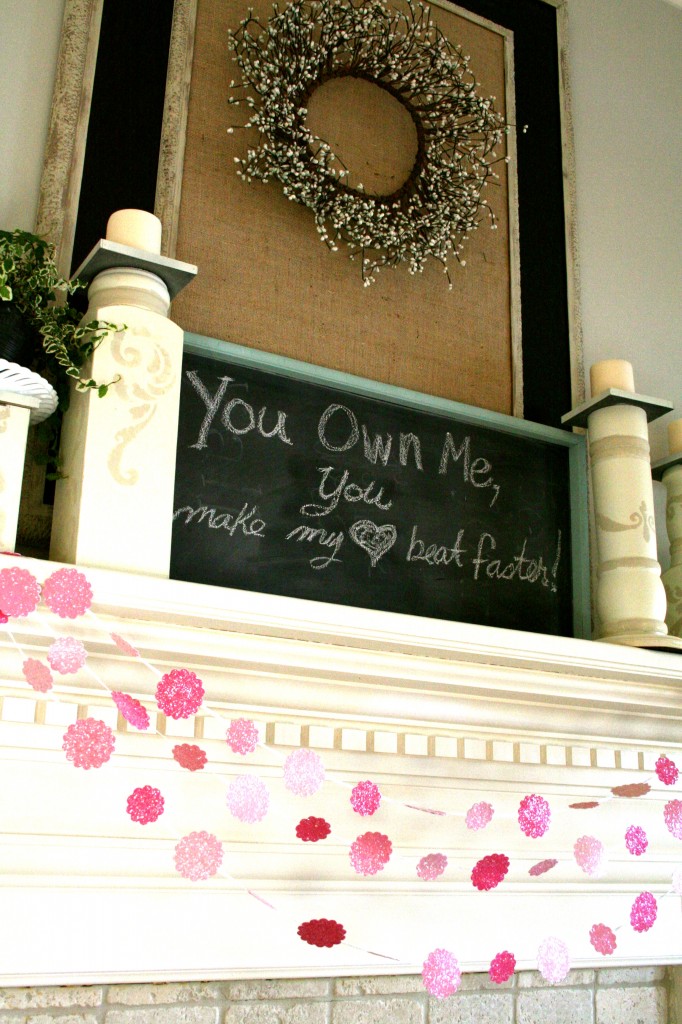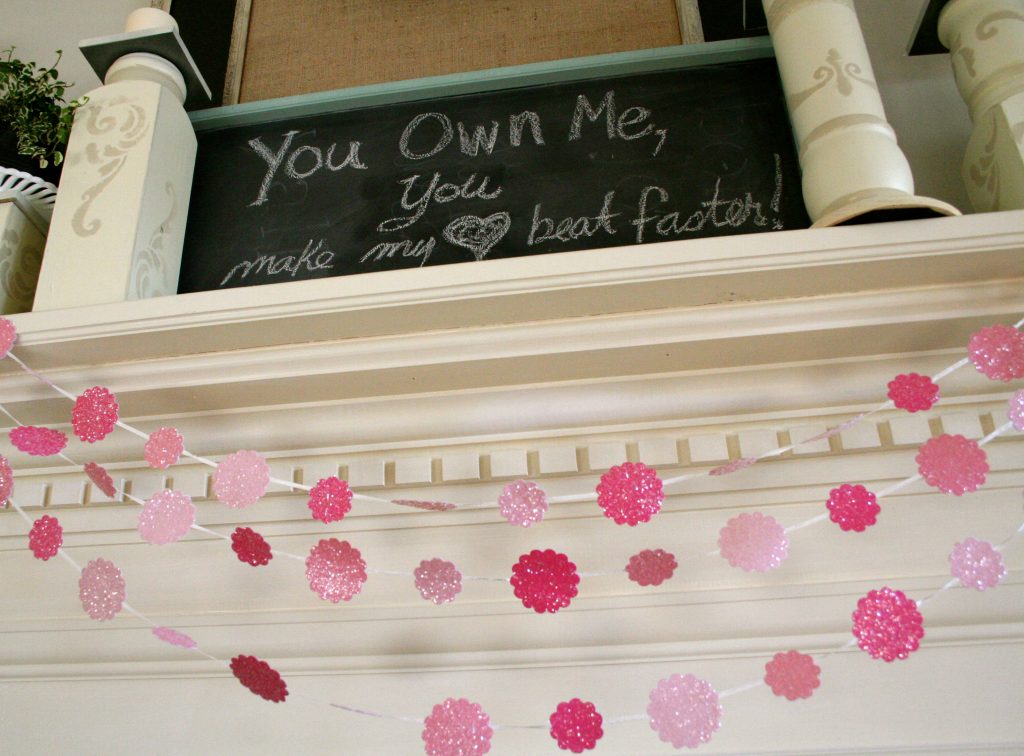 I am loving this song!
I'm also glad that I figured out how to put it on the blog.  I'm a little slow 🙂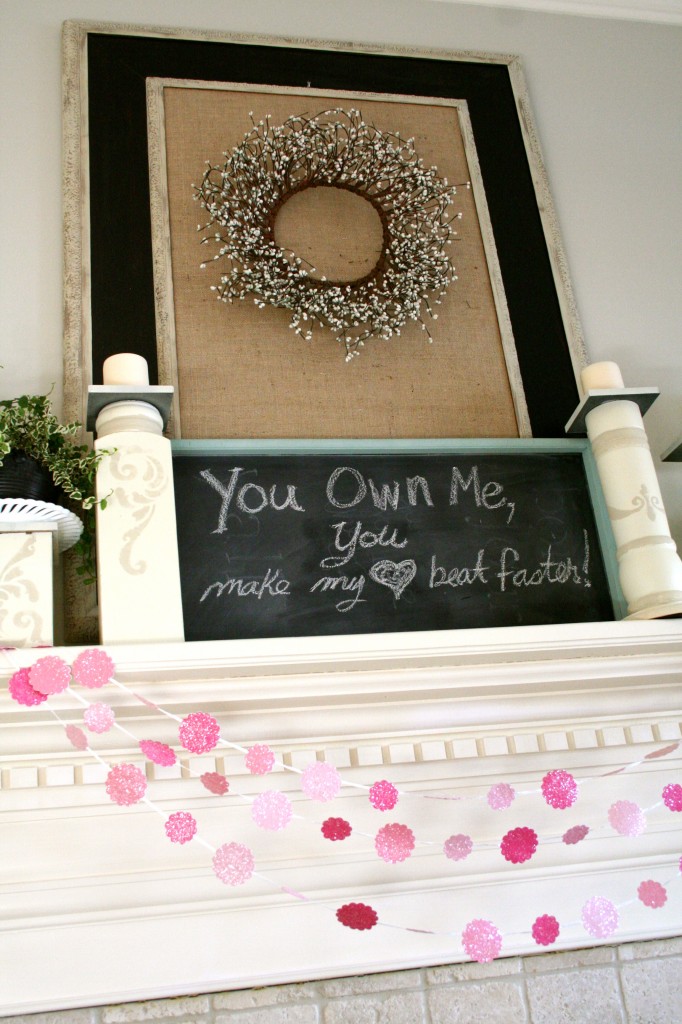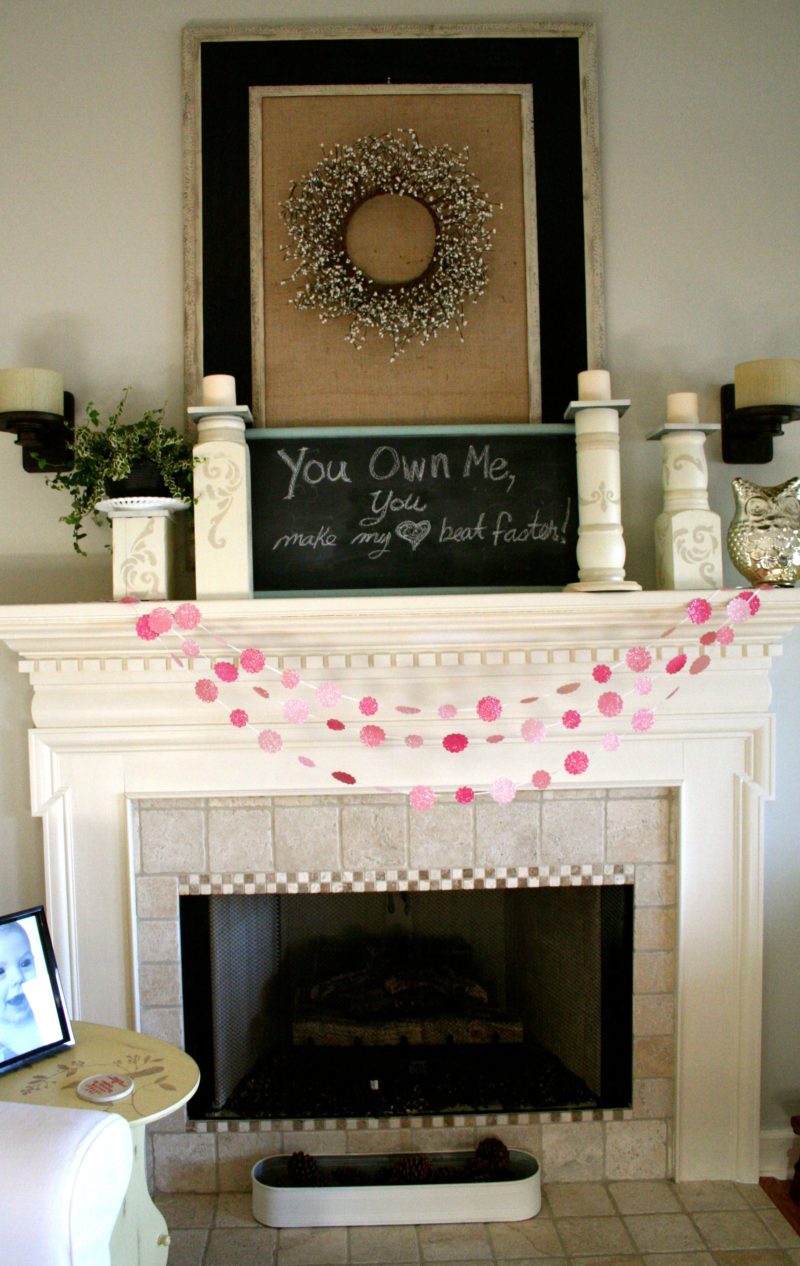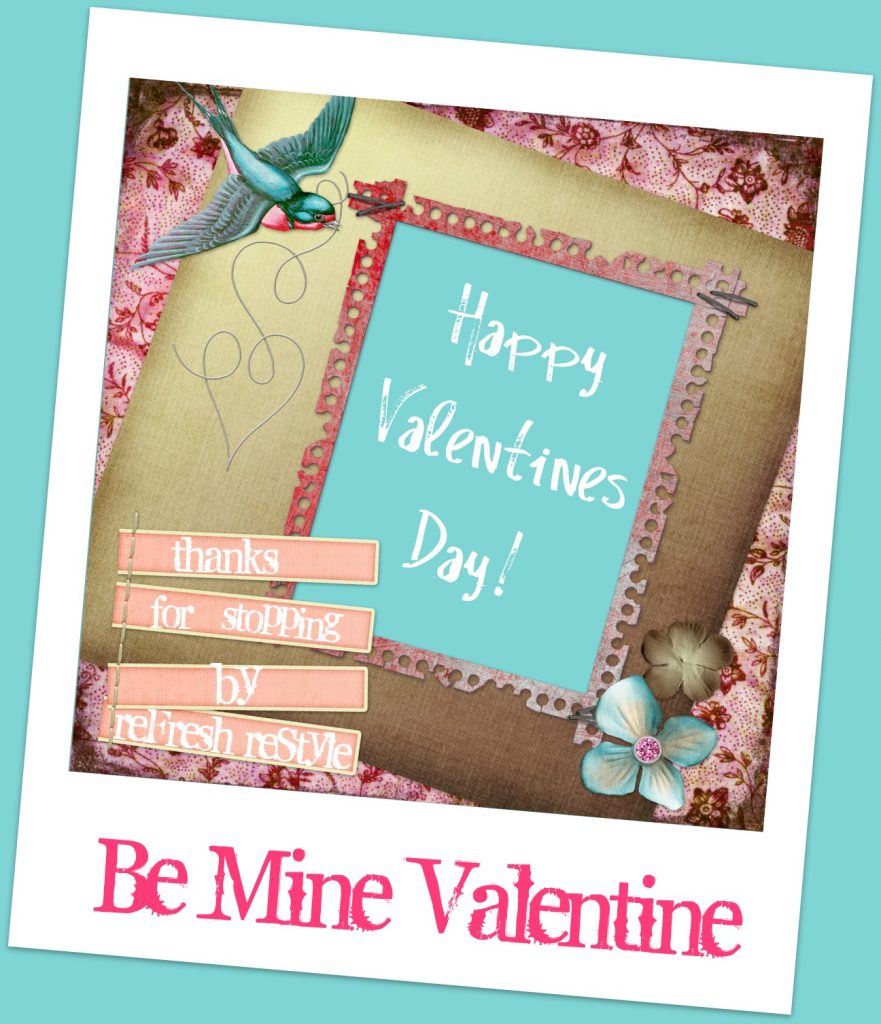 Sharing here:
No Minimalist Here