I don't know how it happened but I'm so happy it did!
I am in the Hometalk Bloglight! I still can't believe it!  This is a huge honor and I am so thankful!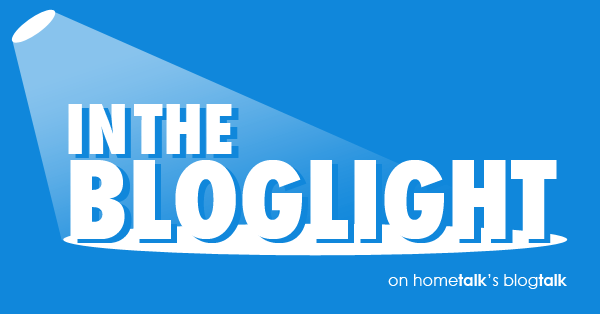 Hometalk is an awesome online community filled with talented people from professionals to DIYers and everyone in between.  It is the largest online home & garden knowledge hub.   You will be inspired, informed and impressed.  If you have a question about anything home and garden related, it's the perfect place to find answers.  When you think of home, think of Hometalk.  It's fun, it's free so head on over!
Now that Hometalk brought you over to my little space in blogland, I'll tell you a little about myself.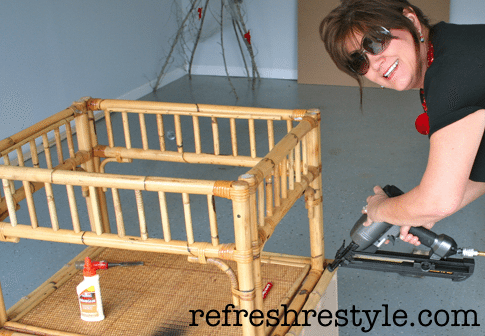 Our home-life has been filled with projects, from furniture makeovers to whole house overhauls.  Ranging over a span of 30 years, most of that was never recorded.  Who would of thought that someday I'd have a blog and would need pictures of the 20 something homes we've lived in.  Both of my children were helped in various levels of projects growing up, they are actively involved in their own home makeovers.  I like to think all the work we did together as a family has taught them that you don't have to spend a lot of money to have a beautiful home.  Which brings me to the reason I started this blog.  In December of 2010, my son came home from college with the crazy idea that people would be interested in some of those makeovers and frugal ideas.  I had only read one blog, the Nester, before I started blogging.
I barely knew what a blog was, let alone how to write one.  He said, you'll learn! It's been slow but steady.  And that's how reFresh reStyle was born.
I have met so many friends, some in real life and some virtually.  There's such a connection with people that do the same things as me. Like an old friend, only they're new friends that "get" you!  Blogging has inspired my family too, from my mama to my siblings to my children and even extended family. They all read the blog! I've even gone in to business with one of my blogging friends!  We opened a store in town 🙂
I don't stick to a strict blogging schedule, most of my projects are lengthy, so my goal is 2-3 projects a week.  In fact, one suggestion I have for new bloggers is to have a month of projects ready to post before you start.  It's hard to catch up when you're blogging as you go.  Take great pictures and give helpful tutorials.  
Join me and everyone else at Hometalk.  You will get lost over there, in a good way!  Here's one of my most viewed posts.
I love sharing my projects and seeing what everyone else is doing,  this one, has been popular too.  From gardening, to thrifting to DIY, you will find what you're looking for!
I'm still picking my jaw off the ground just thinking about me being in the Hometalk Bloglight!  Thank you so much Miriam Illions of Hometalk for this opportunity!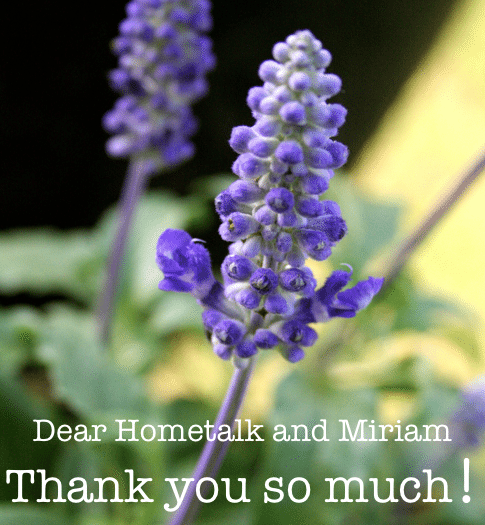 Thanks for stopping by, check out some of my makeovers, links on the sidebar!