Today I'm sharing how to create a Fall Centerpiece, with a mix of faux and natural elements.
Not just pretty, it smells good too!
Today our Celebrations of Home group is presenting our Fall line-up of ideas for you!
---
Happy Fall Y'all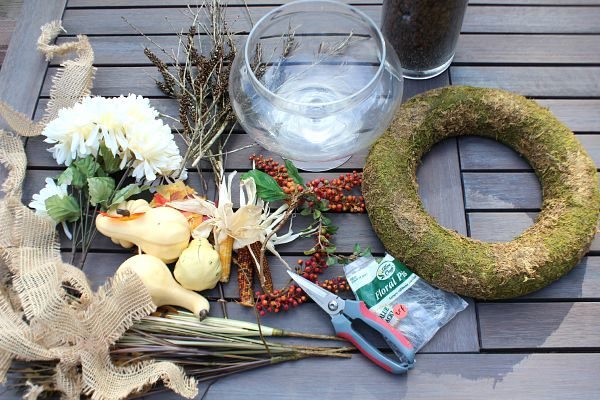 Here's what you'll need:
styrofoam wreath
various faux pumpkins
dried sticks/limbs from the yard
faux grasses
mini Indian Corn
feathers
burlap ribbon
fake leaves
tooth picks
floral pins
glass container
candles
coffee beans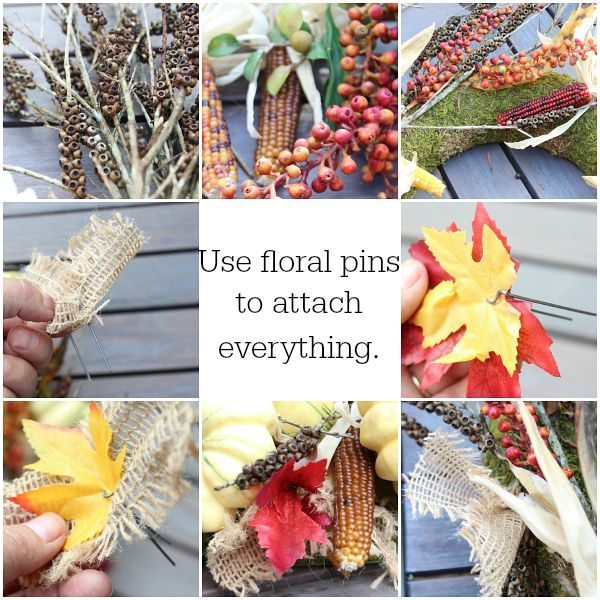 Place your items randomly around the foam form. I found these foam forms at Walmart for $3 each, on sale. I love that they were moss covered, one less step to worry about. I used tooth picks to attach the faux pumpkins. You could use your hot glue gun. I want to re-use this wreath form so I opted for easy-to-remove  toothpicks. Attach the awesome sticks with the floral pins, I scouted the yard and found them! The mini Indian corn really adds a festive and natural touch to the arrangement. When choosing fake florals, I look for the most natural looking stems. For filler, I attached a few strips of ribbon, fake leaves and a mixture of the two with the floral pins. See the photo above.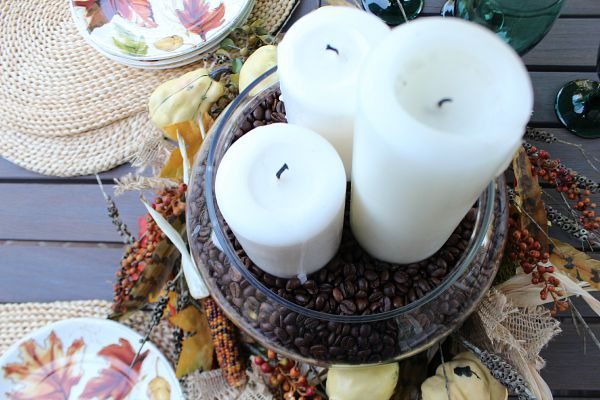 Place your glass container in the center of your wreath form. Fill with coffee beans and add candles. If you love the smell of fresh coffee, you are going to love this scent. Light your candles and when the wax drips in to the beans the aroma is wonderful!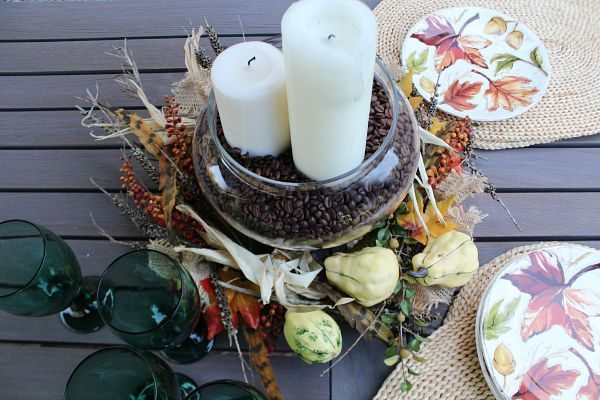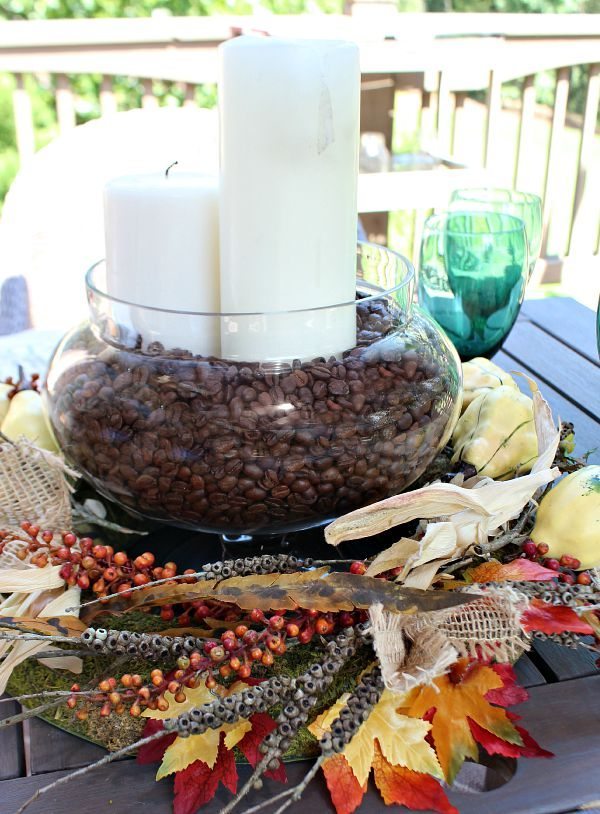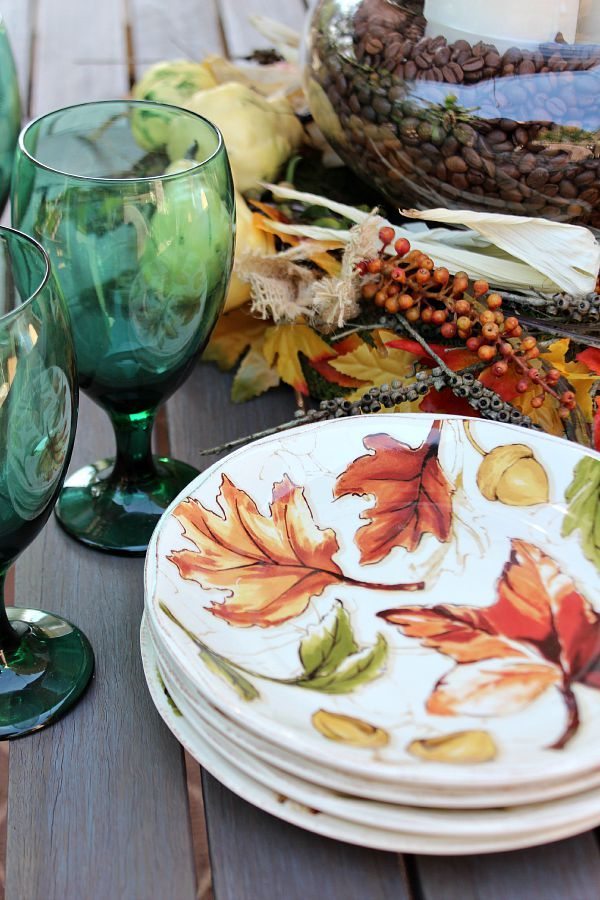 Every year Better Homes and Gardens has a collection of fall dinnerware available at Walmart. These are from a few years ago, I layer them with my everyday dishes and coordinated my centerpiece to match the orange, gold and green in the plates.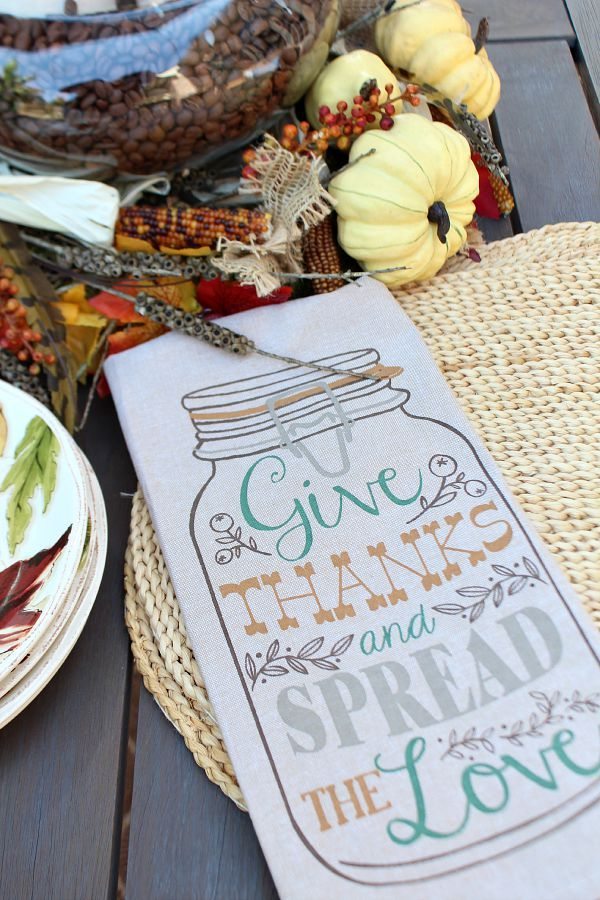 I found these cute dish towels at Walmart too! I've  decided to use them as napkins. A nice big napkin comes in handy sometimes 😉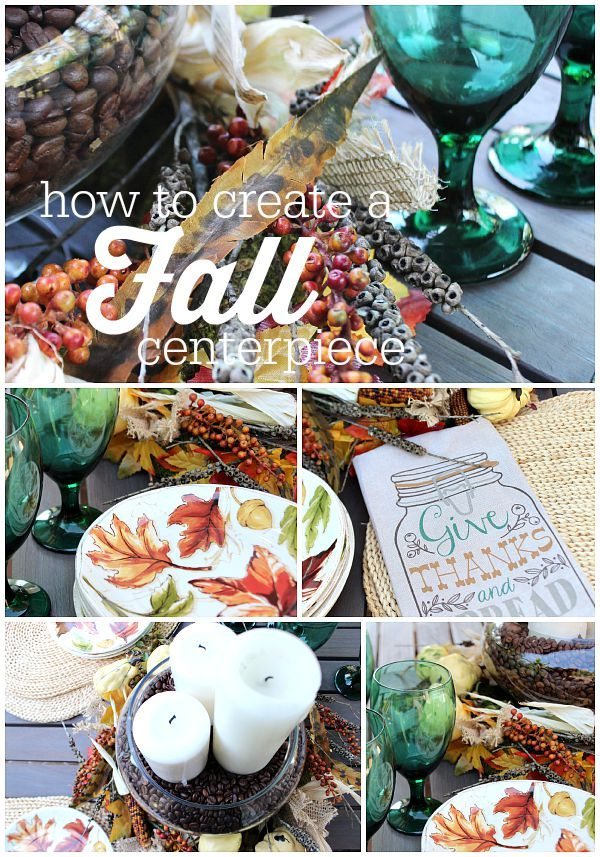 It's starting to look a lot like fall at my house!
Be sure to check out all the fall ideas from the Celebrations of Home group: