How to Make a BenchThe refreshed bench is finally in the house.
It's a long story and it goes like this,
Justin called and said he was coming home for the weekend.  He loves to work on projects with us.  He wanted to know if we had something in the works.
ok let us show you how to make a bench from these goodies: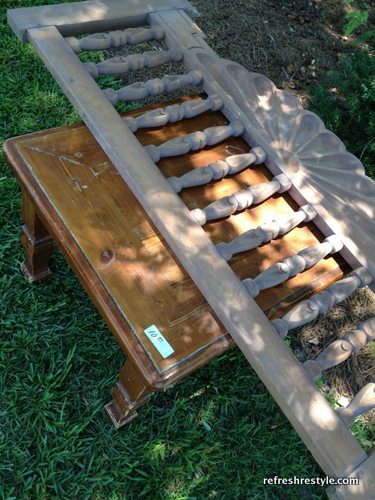 As a matter of fact we do.  From the very first time that I saw this $19 headboard.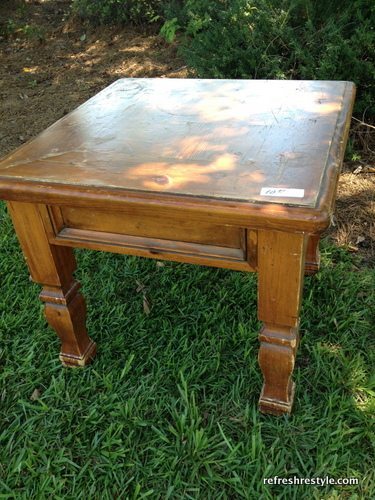 I knew what I wanted to do with it.  When I spied this end table at the Habitat Restore, I knew I had found my legs!
This is what I like to see in the back yard, two handsome dudes with power tools!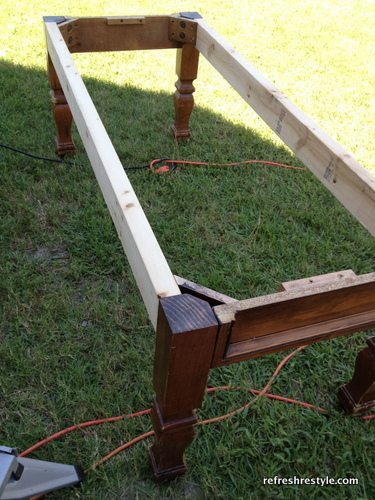 We removed the table top, used 2×4's to create the seat area, leaving the sides of the end table in tact.
Affiliate links included.
Using the Kreg jig, glue and screws to secure it all.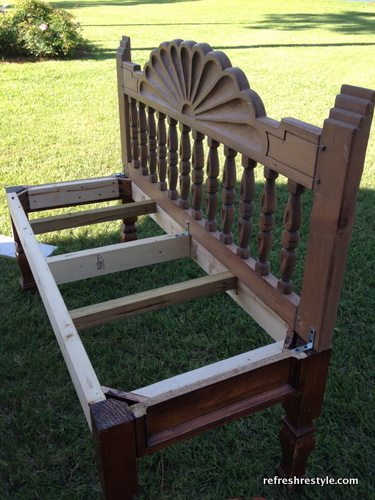 Screws and L brackets were used for added security to hold the headboard in place.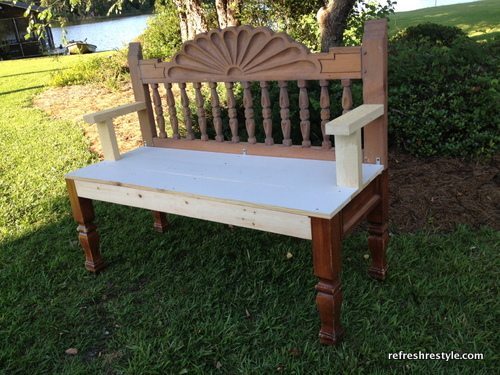 More 2×4's for armrests 🙂
And this is how she sat for months and months in the garage.  Barry kept saying that the new wood just looked too new and the legs made the seat too tall.  I said don't worry about that new wood, I can take care of that.  I just need you to cut those legs off a little!  One day I drug it out and said, its time to finish this!  With a grinder to put some gouges in the new wood, a sander to round the edges and a saw to cut the legs off, Barry got busy 😉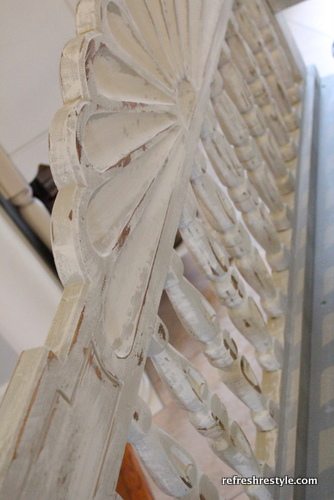 I painted with two different colors and distressed the whole thing.
The grinder created some marks on the armrest similar to the headboard.  Now that its painted, there's no difference in the wood.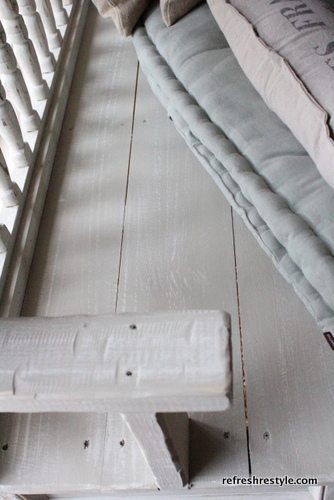 I didn't bother to fill the holes, it's rustic and distressed.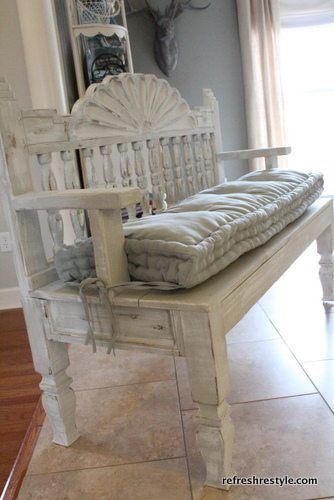 I ordered the cushion from Ballard Designs and I love it.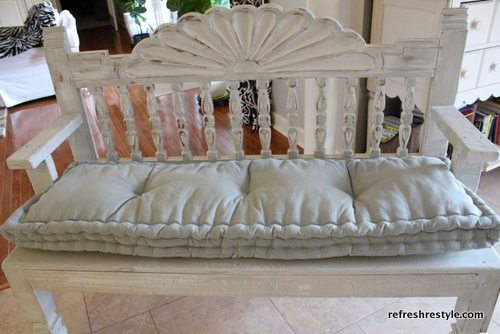 The color is Spa.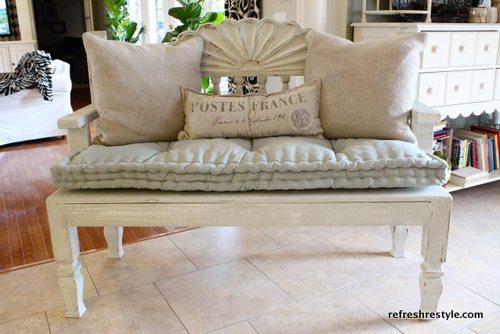 I love her.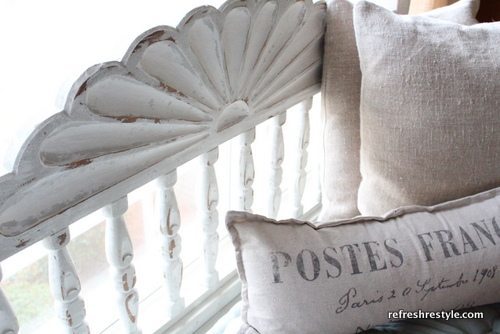 Here's where she lives now, out of that dirty garage for good 😉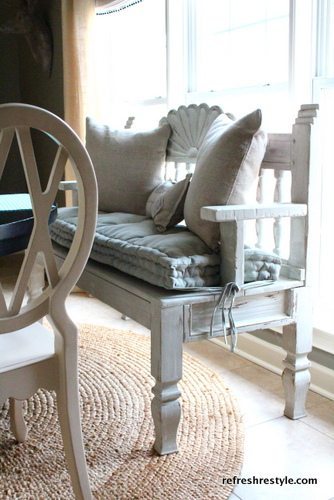 Thanks Barry and Justin!
ps. Justin, time to come home again 😉
See how we built this entertainment center: