If you can dream it, you can make it! If you have a computer, a printer, a pencil and paint…oh and a piece of wood or any surface that you'd like to personalize, you can do this. Let's start with how to make a farm fresh sign, you might have a quote or name that you like better so change the wording to fit your style!
Today our Decor Enthusiasts Group is sharing fun ideas for decorating and creating signs! Be sure to see more sign ideas below! And info on joining in on Facebook and Instagram fun!
How to Make a Farm Fresh Sign or any Sign!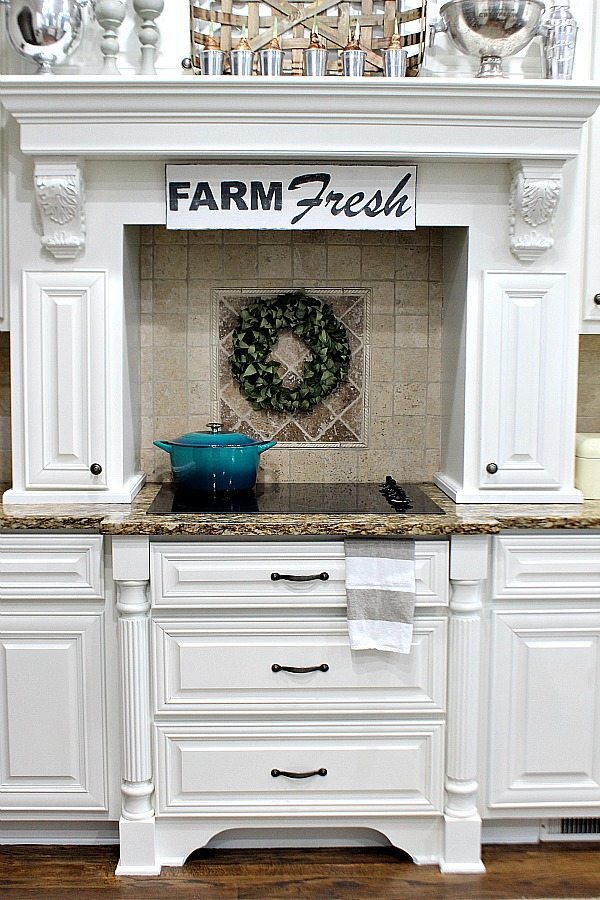 Back in the 80's my home was filled pine furniture, powder blue and all things country. Not much has changed, in fact my daughter has my pine table and I still have the jelly cabinet from back in the day. It's no wonder that I'm drawn to all things farmhouse, when you grow up in the country and you don't have an ounce of fancy in you…well that's me…the old country girl has gone Farmhouse 😉
Wood board or surface to create your masterpiece
Print your design
Use transfer paper if you have it or see below for an el-cheapo method that I use
Pen and Pencil
Paint 2 or more colors. Click here for Americana Decor Chalky Paint
Size design to fit your board. As you can see mine printed on 4 sheets of paper. For my board I used a left over piece of 1/4″ plywood. I used Arial Black 288 – font size for FARM and Brush Script MT – 500 font size for Fresh. You can grab mine here: Farm Fresh click -> farm fresh sign pdf – I have a Mac and use Pages to create.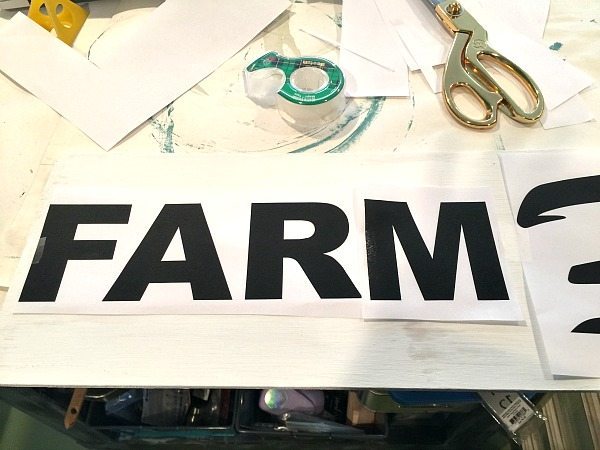 Trim your print out to size, fit to your board, for your finished look.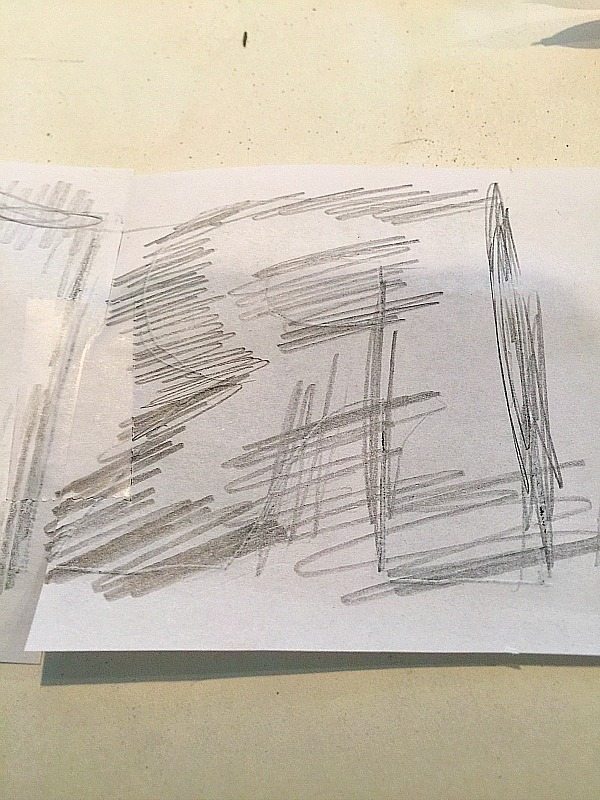 Tip: If you don't have tracing paper, you can flip your design over and use a pencil. See how I just placed the pencil marks on the outer edge of the letters. There's no point in coloring in the whole thing.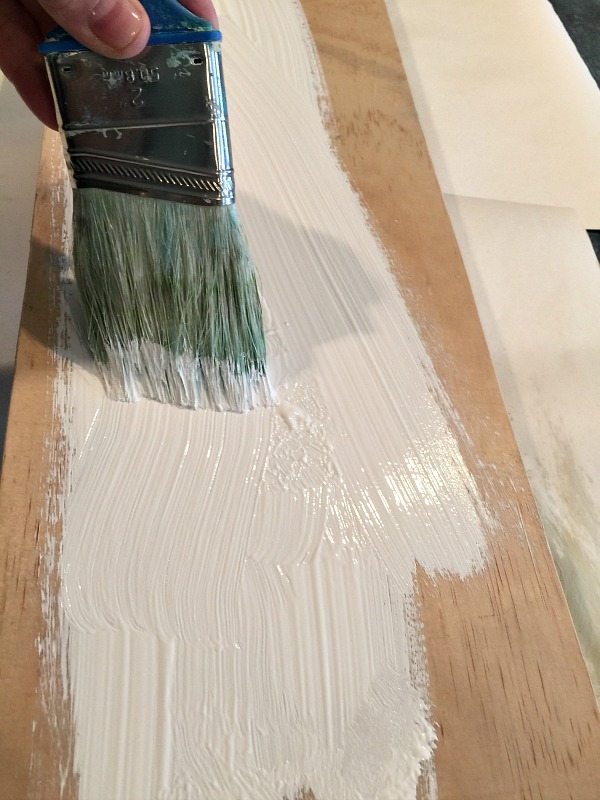 Paint your surface with one or two coats of paint. I used Americana Decor Chalky Finish (I had this on hand) You can use any paint, house paint or craft paint that you have!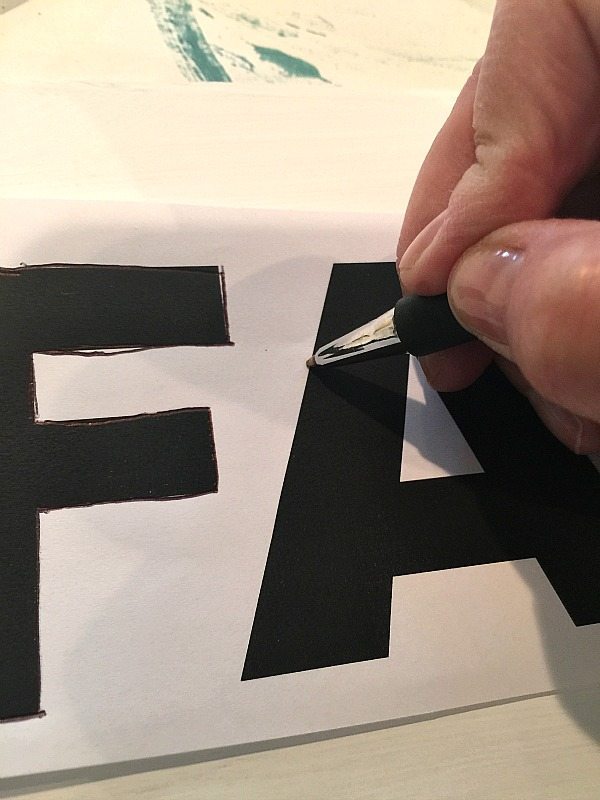 After the surface has dried, align your graphics and trace the edges with a ball point pen.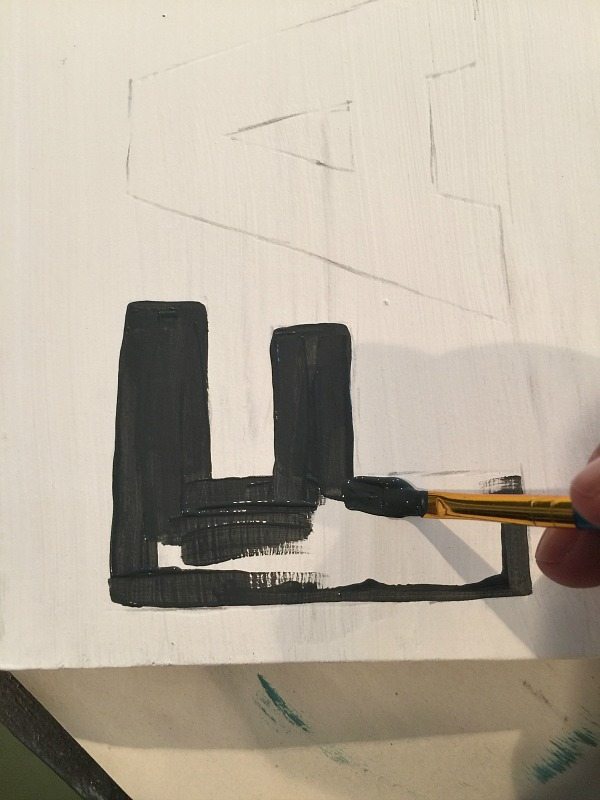 Here you can see where I traced the letters. Grab you favorite craft brush and start painting your letters.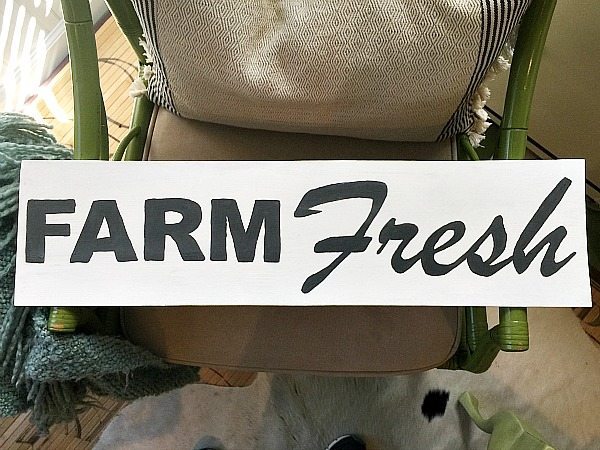 Here's my sign before I sanded. (I also went back and added a rough painted edge)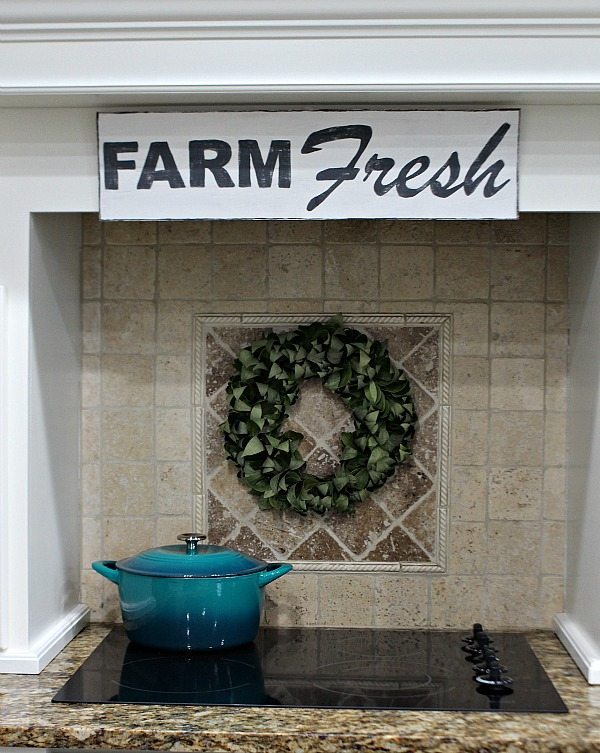 After sanding to my liking, I hung it over my cooktop. (ps. don't you love that bay leaf wreath – it smells so good)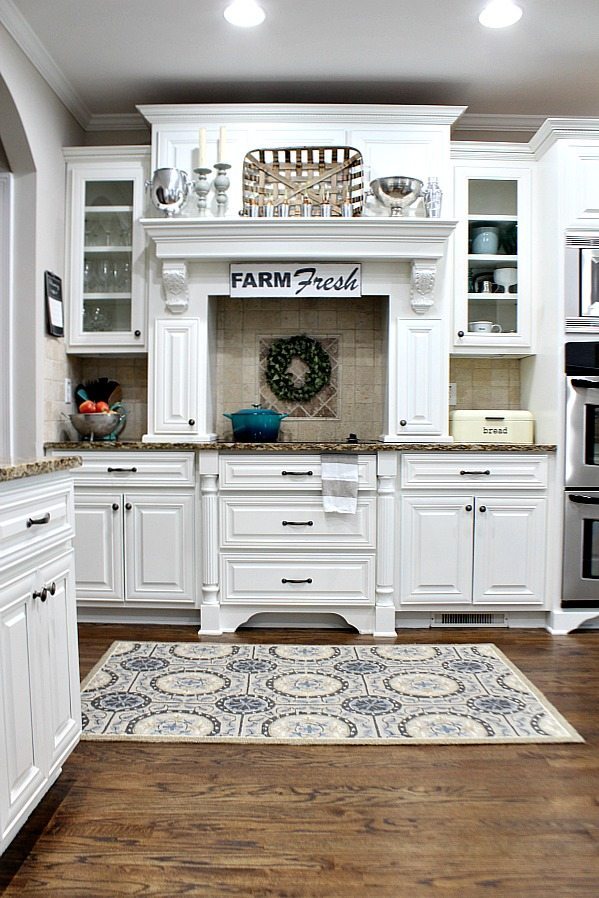 This country girl is one step closer to my farmhouse dream space!
Now check out the other fabulous Decorating with Signs ideas!
Join us on Instagram (click on each name):
Our Southern Home – Confessions of a Serial Do-It-Yourselfer
Refresh Restyle – Duke Manor Farm
Artsy Chicks Rule – Restoration Redoux
We have an amazing forum on Facebook, please click to join:
Be sure to Pin it: