Hello friends, it's time for this month's 10 Minute Decorating ideas!! Today I'm sharing how to paint a lamp.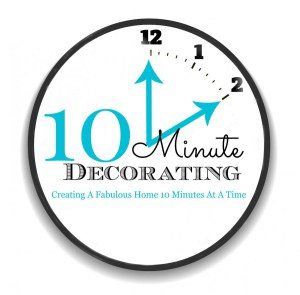 It's official, I've decided that spray paint is my life long best friend. I have never met a can that I didn't like. With the correct prepping, you can transform just about anything.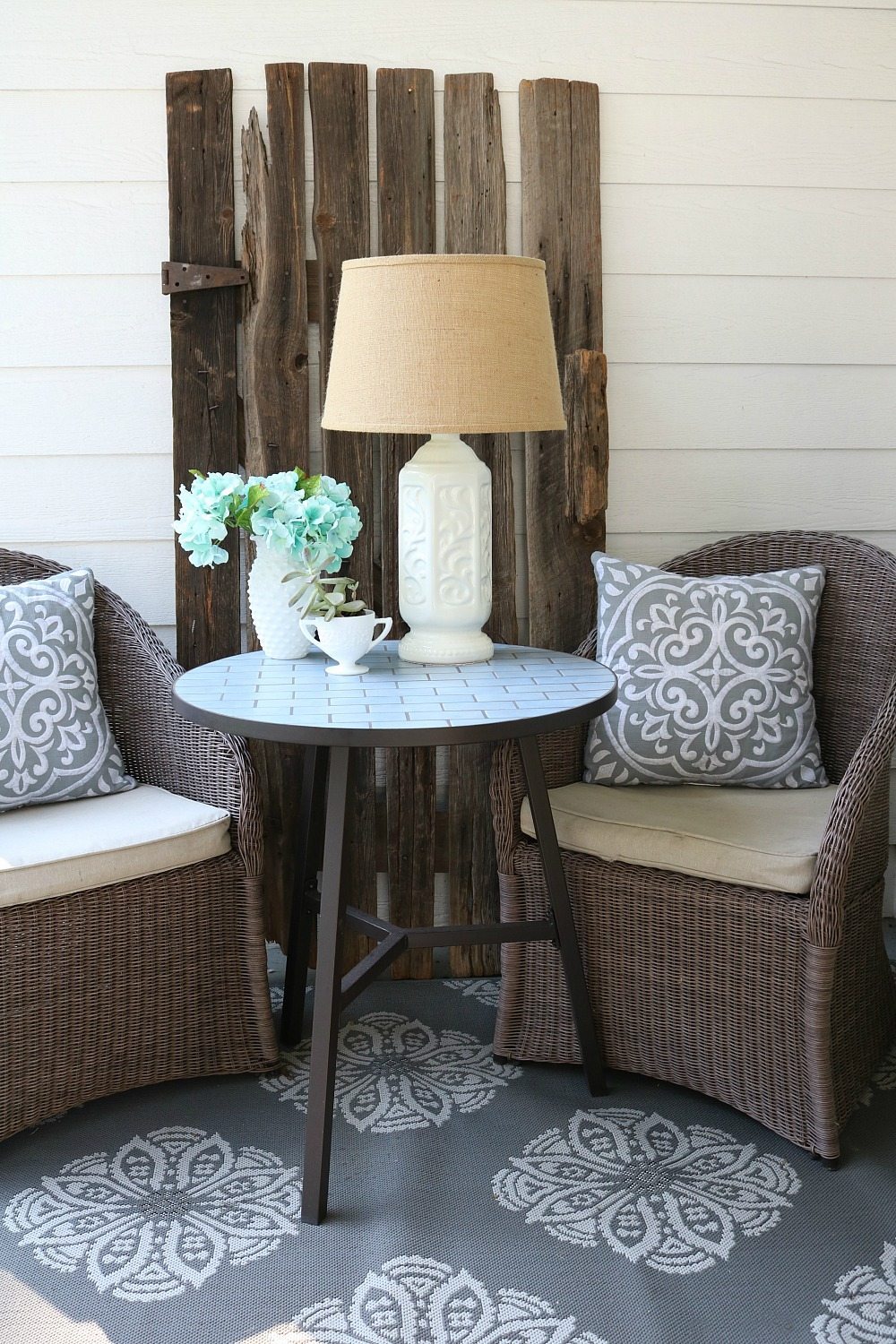 After we moved, we gave a lot of stuff to family and friends. This lamp had a boomerang effect. Jessica, my DIL took it home and brought it back. You see, I usually say if you don't want it, just bring it back or we need to keep this in the family.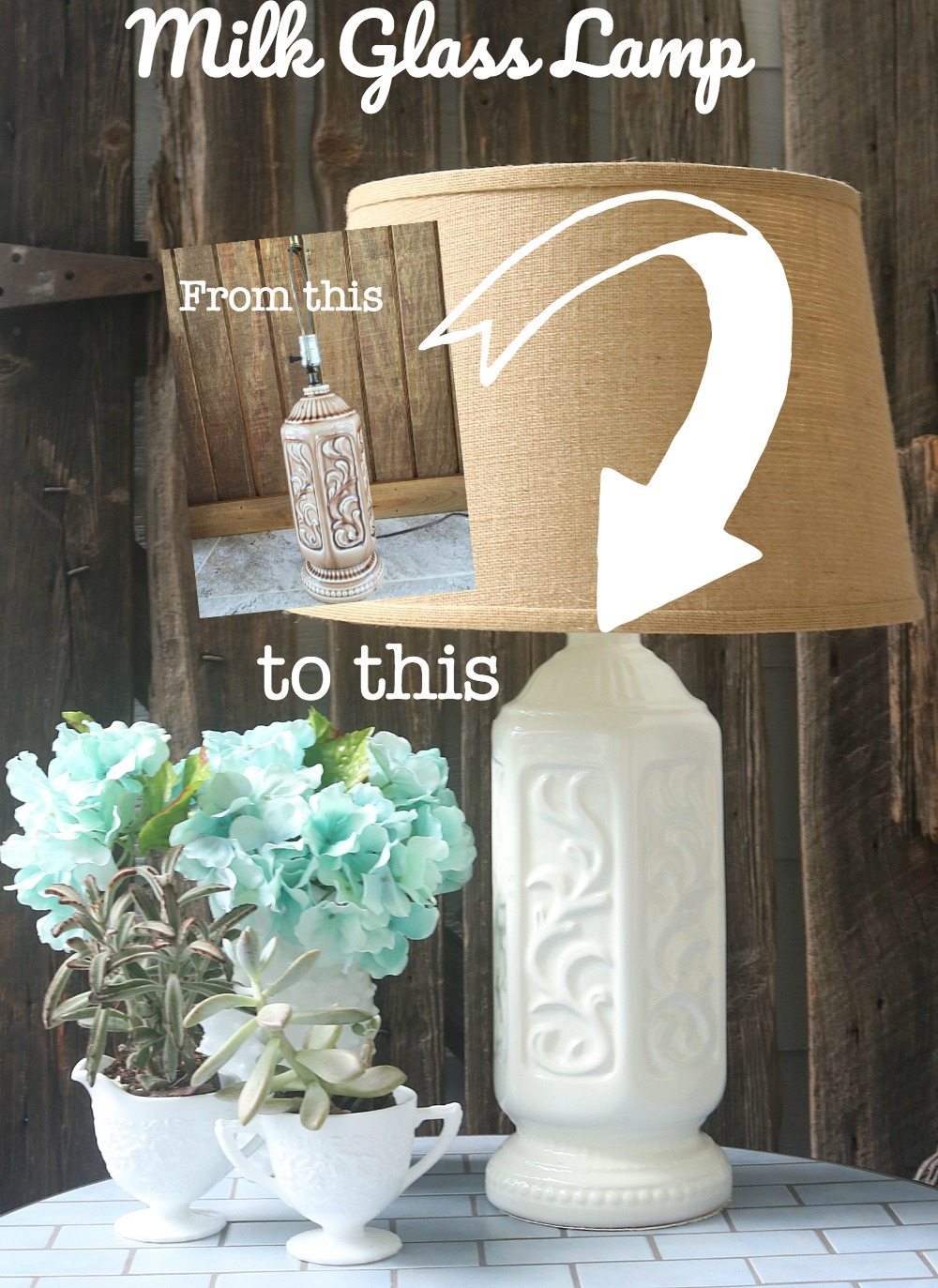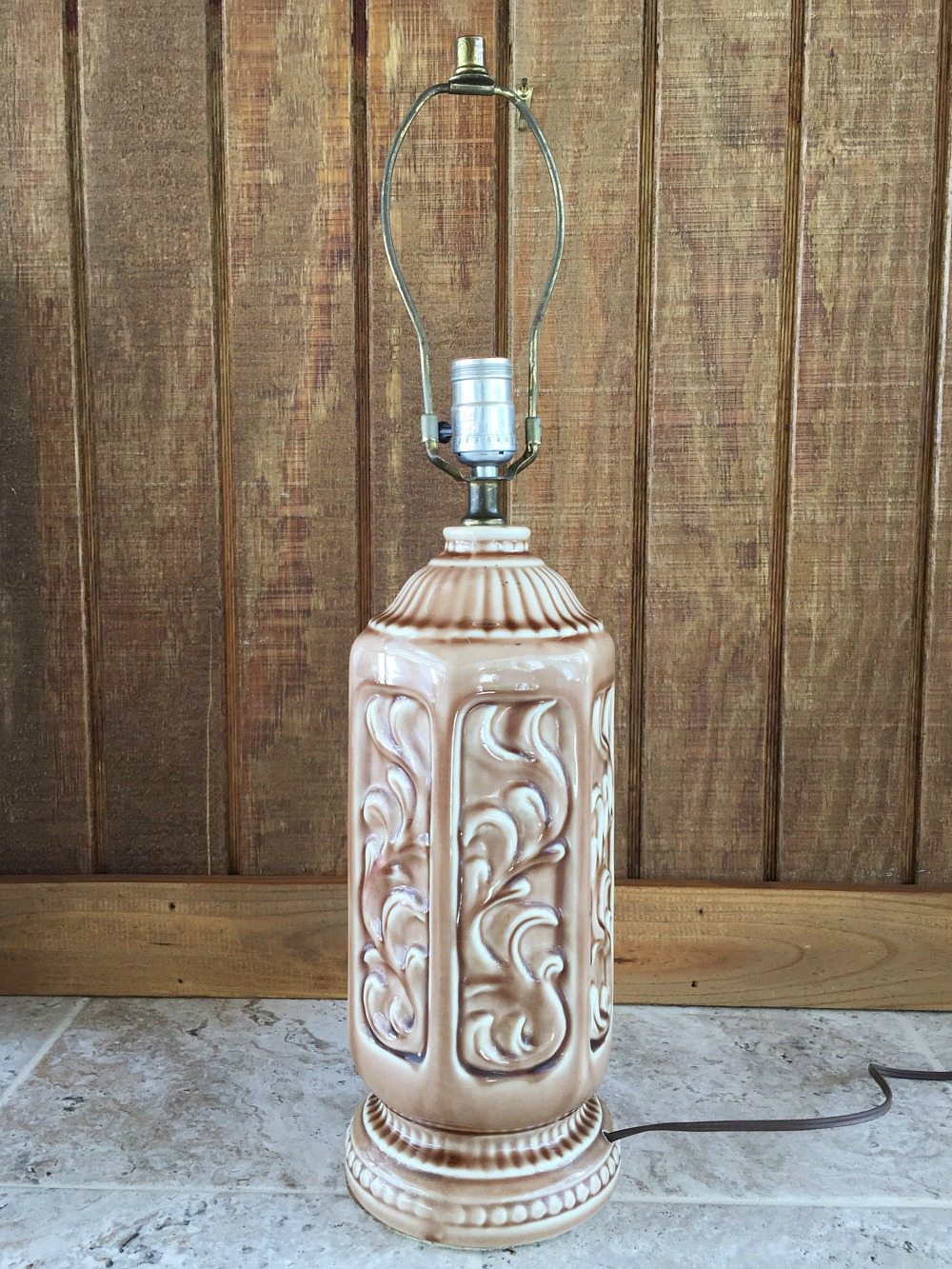 It's really not that bad, the color just wasn't working for any of us. I love the details and thought it would look great spray painted to look like milk glass.
Supplies:
painters tape
sand paper
plastic bag
spray paint
Details:
Wrap the cord and socket.
Lightly sand with 120-220 grit sand paper.
Be sure to remove any dust or debris.
Using spray paint – check the label – make sure it will work on glass.
Lightly spray the lamp base (2 or 3 coats if needed).
The waiting for the lamp to dry takes longer than 10 minutes but this is such a quick and easy project, I think everyone should try it! Grab that spray paint and paint a lamp 🙂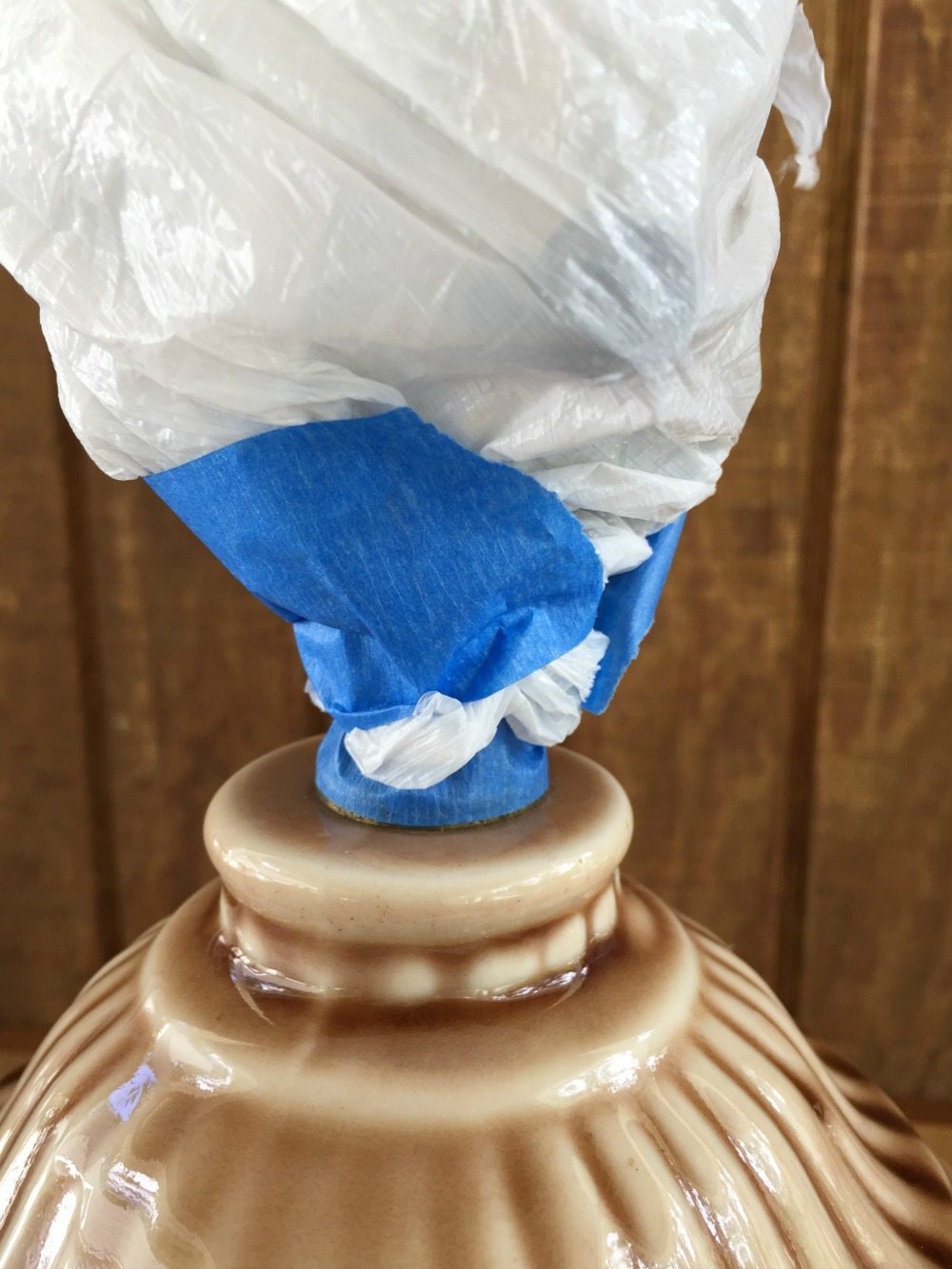 I used plastic and painters tape to wrap the bulb area.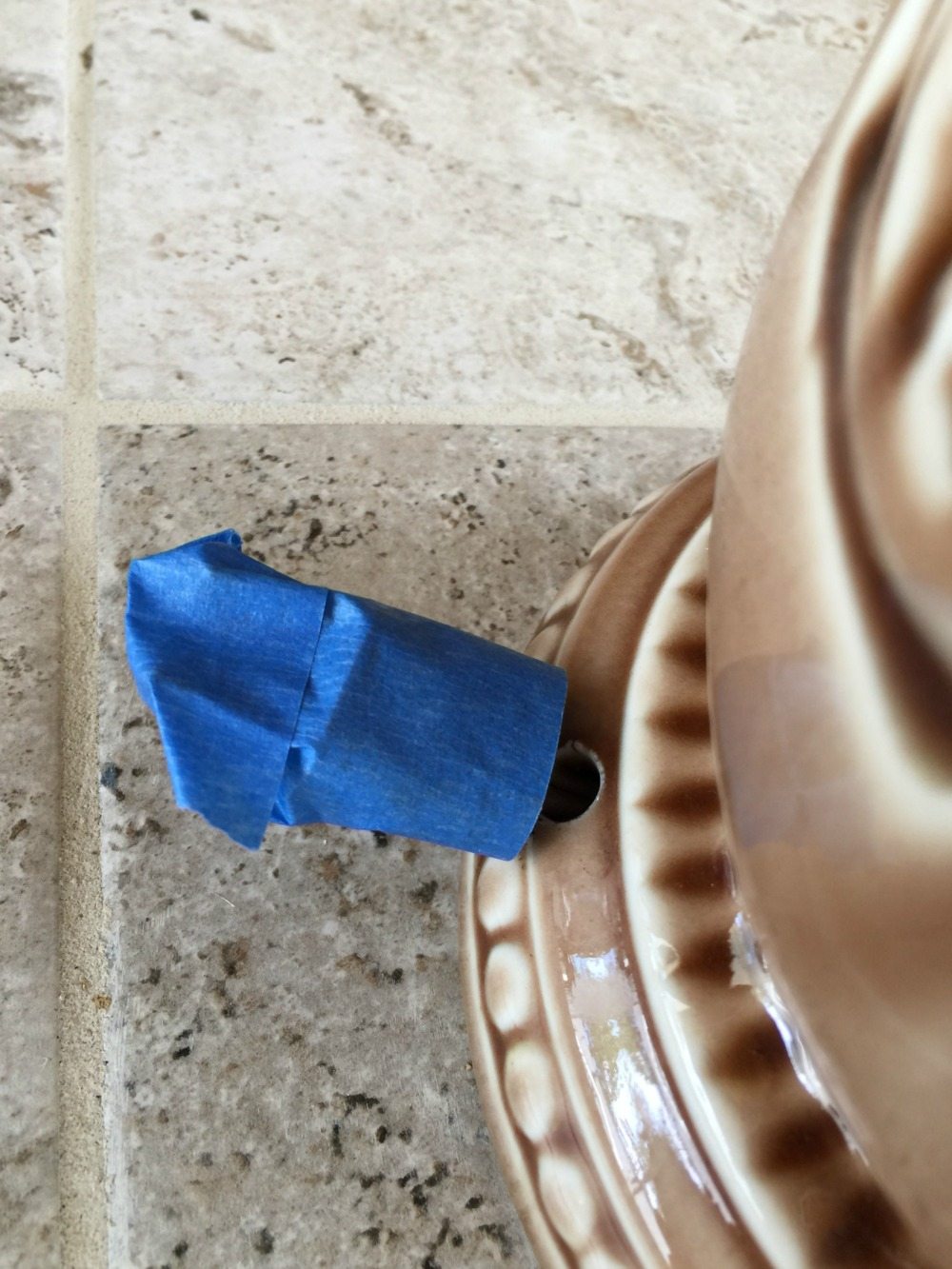 I pushed the cord in to the base and covered the plug with painters tape. 
I used Valspar Milk Glass vintage glass effect spray paint color: Antique White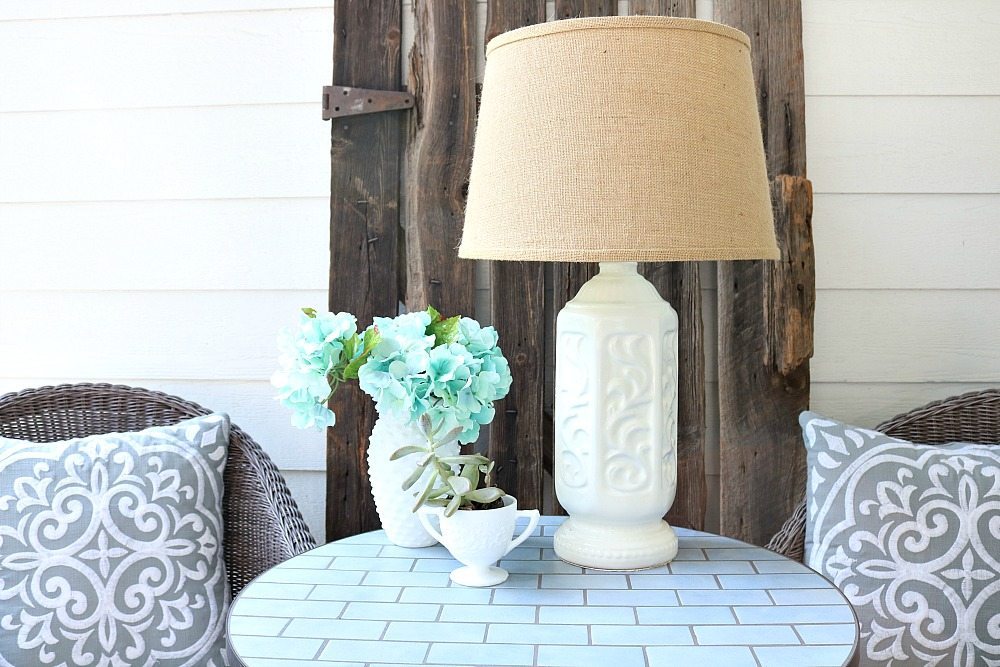 Here are other great 10 Minute decorating ideas…
MAKING IT IN THE MOUNTAINS- Farmhouse Summer Porch
REFRESH/RESTYLE-  HOW TO PAINT A LAMP
STONEGABLE- ROPE KNOT NAPKIN RINGS
CLEAN AND SCENTISBLE – Summer Tablescape
Setting For Four- Easy Outdoor Curtain Rods
Thanks for stopping by! I hope you found these fast and easy ideas helpful!
XO
Debbie