Hello my thrifty loving friends! It's time for the Thrift Store Decor team to share ideas that anyone can recreate! I don't want to tell you how long I've had these lights, but I am so happy that I finally gave them a makeover! Let me show you how to spray paint brass. I should say brass looking, they are not true brass.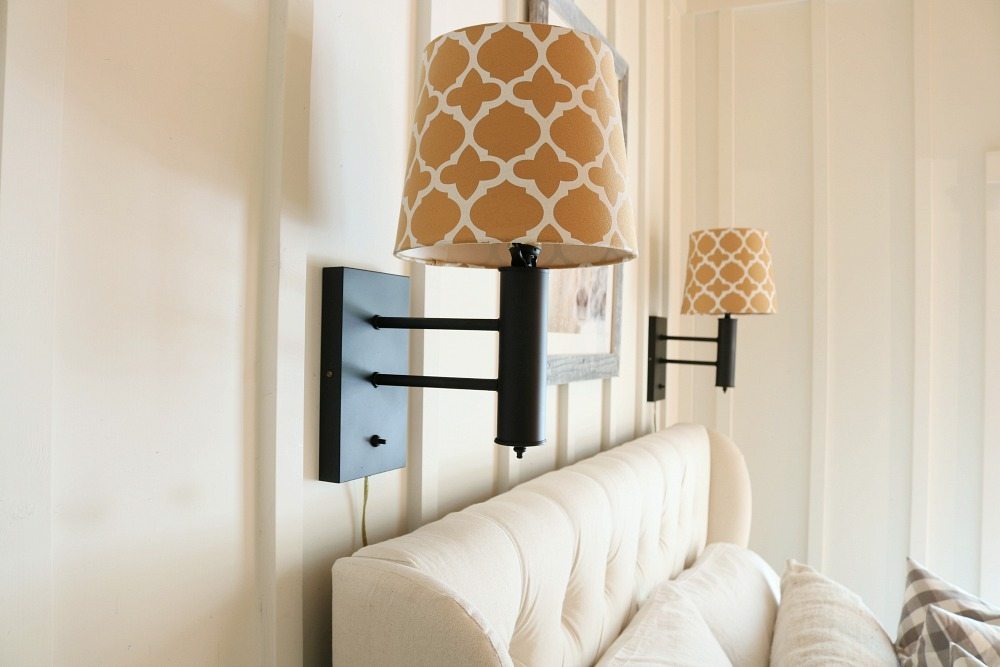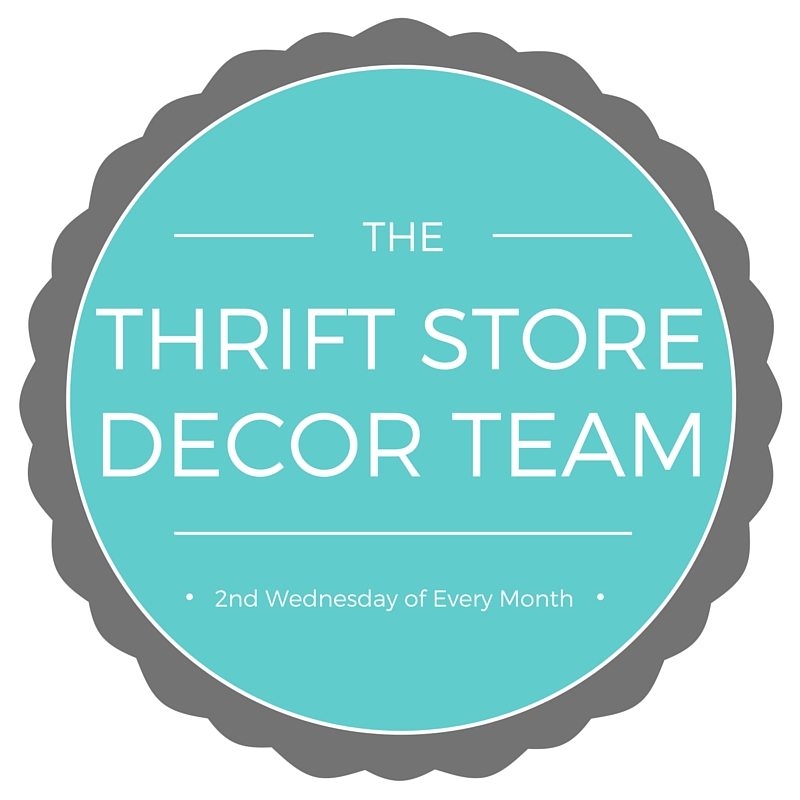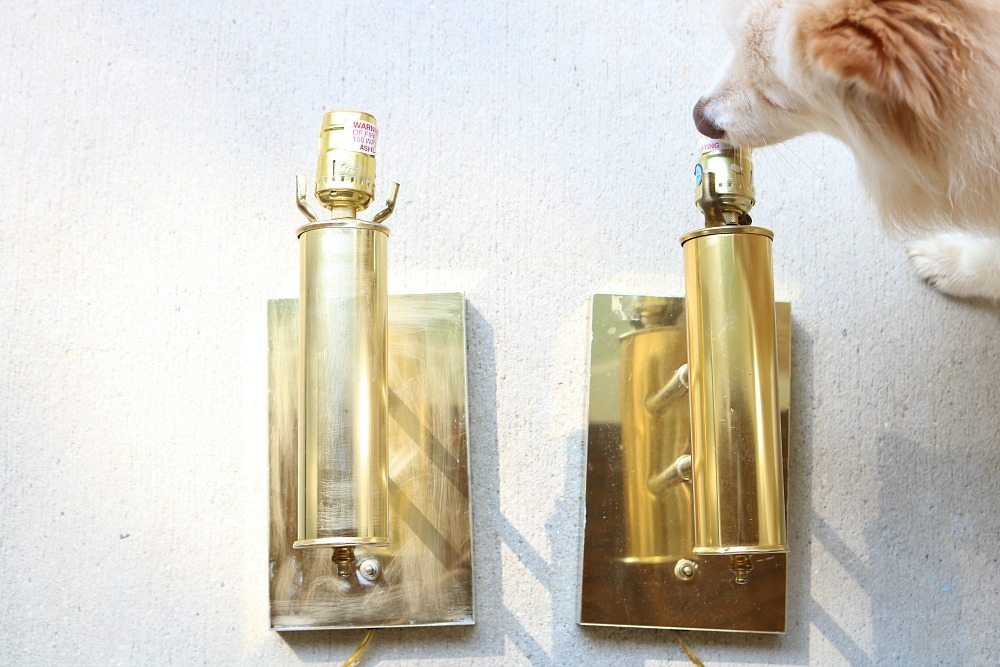 I purchased several of these brass-like fixtures from a hotel liquidation store. They were $2.50 each – can you believe it!! I had to pick through them to find ones in good shape but they were well worth it. If you're ever in Forsyth Georgia, be sure to stop by Cash Liquidations.
Here's my assistant Rowdy, checking out the brass light fixtures. I should give him the sand paper so he can sand the other one.
(Rowdy is my Mama's dog, she moved in to our farmhouse cottage recently. Murphy is loving having another dog around.)
Directions:
Prep – Lightly sand the fixture with 120-220 grit sand paper.
Wrap areas that you don't want spray painted with painters tape.
Spray paint according to the directions on the can. Trust me on this one. If it says you can re-coat after one hour or 24 hours, be sure to do that!
This was so simple and makes a huge difference in the look of the light. The flat black paint makes it looks more expensive than the shiny fake brass. For this project I used the Rust-oleum 2X paint and primer in flat black. It covered great!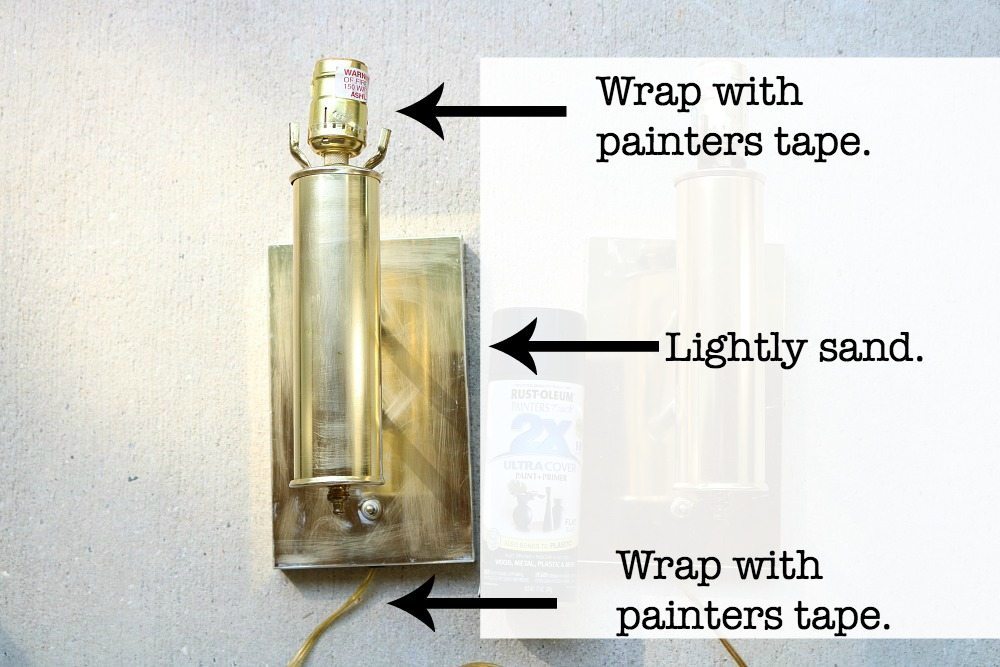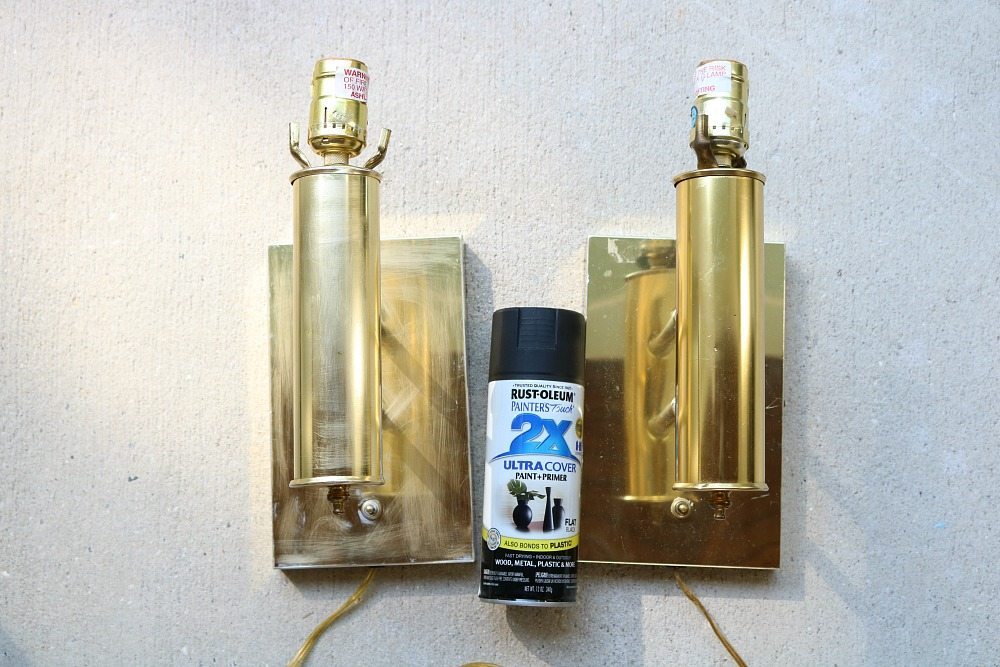 Our downstairs guest room is not huge and hanging these lights above the bed was perfect for saving space on the night stands.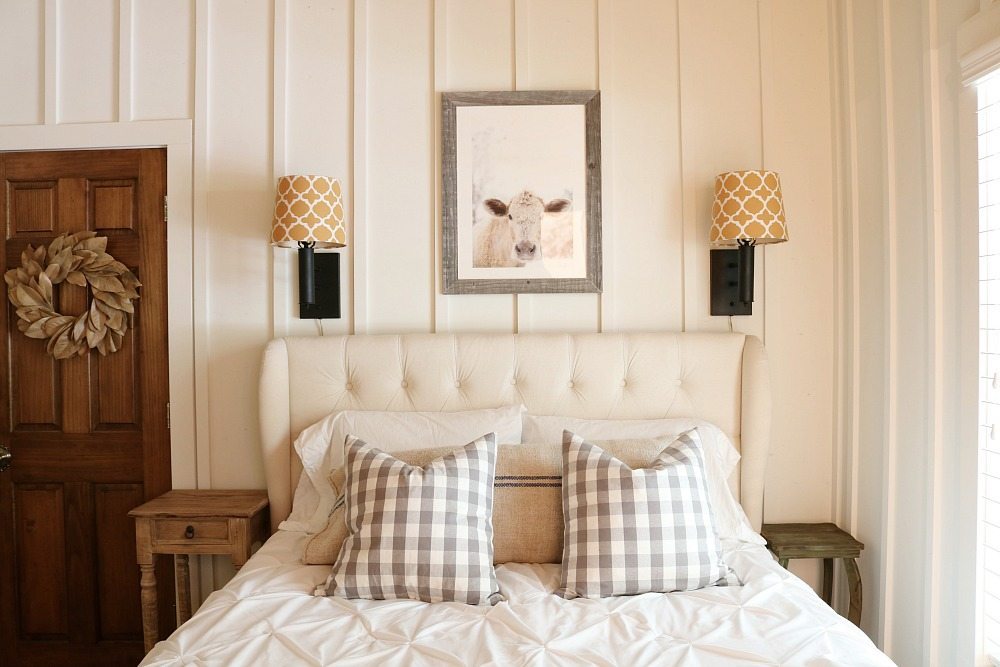 I am slowly working my way around the house trying to give each room a little farmhouse personality. Now that we finished the back porch project and the farmhouse cottage, I can get busy with the main house. Most everything in here is from my previous guest room, including my favorite cow art.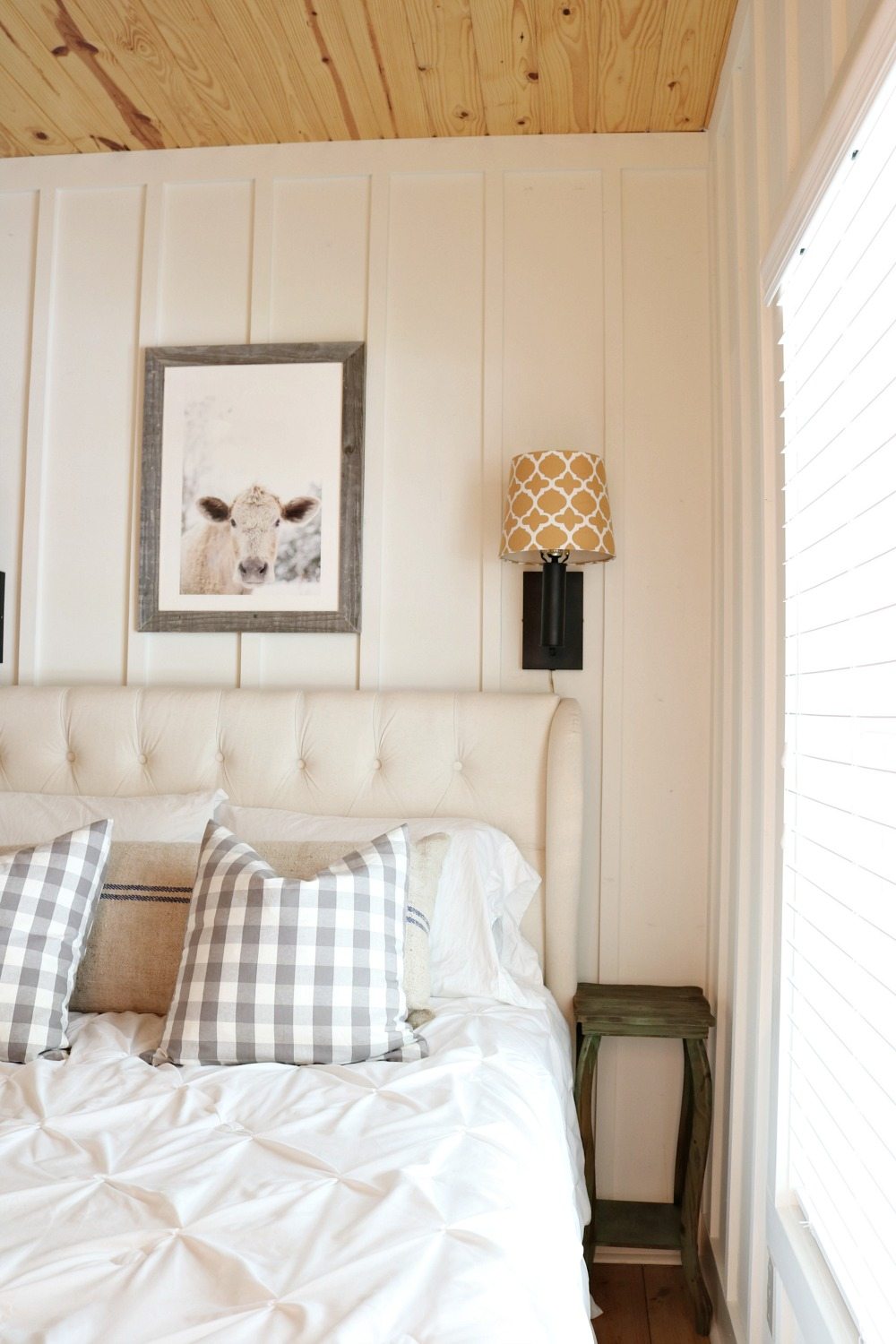 The flat black spray paint over the shiny brass makes them look almost like wrought iron.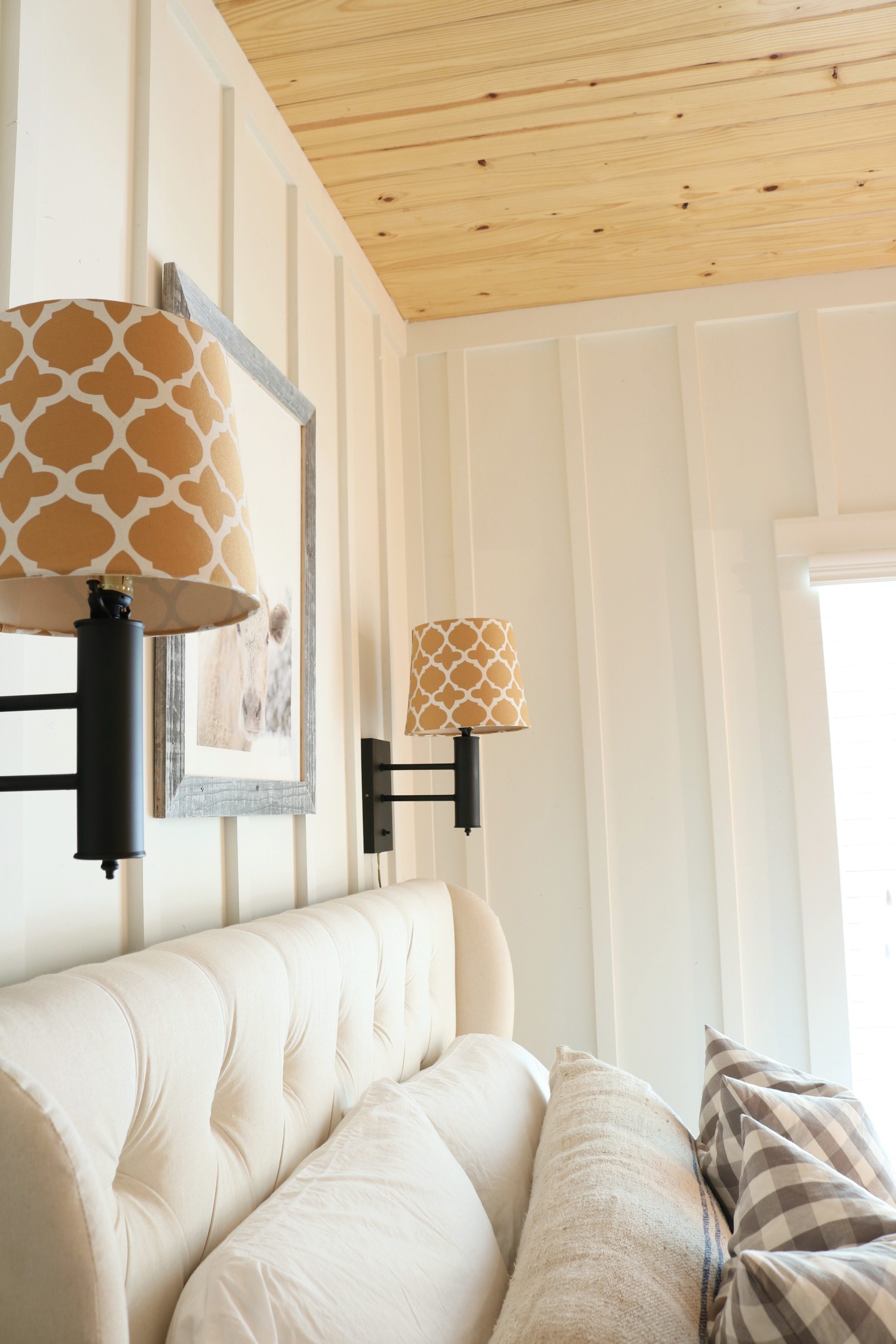 When we first moved in, the whole room was all natural wood, I had the walls painted because I felt like I was in a cabin in Montana! Several people told me that I was crazy for painting that awesome wood, but you know what? I love it!!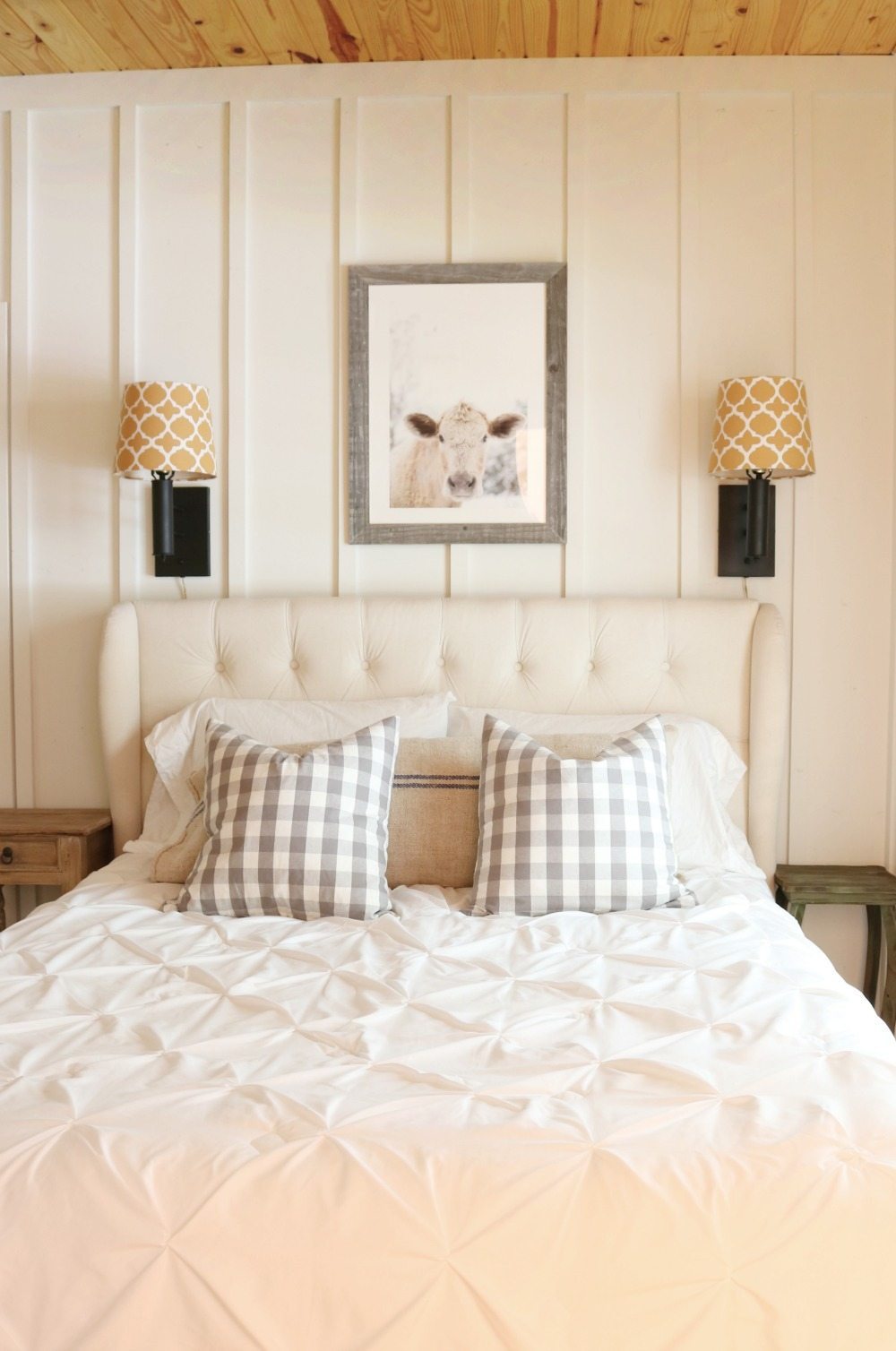 Thanks so much for stopping by and checking out my 'Spray Paint Brass" project, now go visit my friends and see what they did with their Thrift Store finds!!