Hey guys, today I'm sharing how I used my HomeRight Finish Max sprayer to paint these ottomans! People have been painting upholstery and I thought I'd take it one lazy step further! Lazy on my part that is. I have found that it's so much faster and easier to load my gun and spray paint versus using a paint brush – when I can. Here we go, how to spray paint upholstered furniture!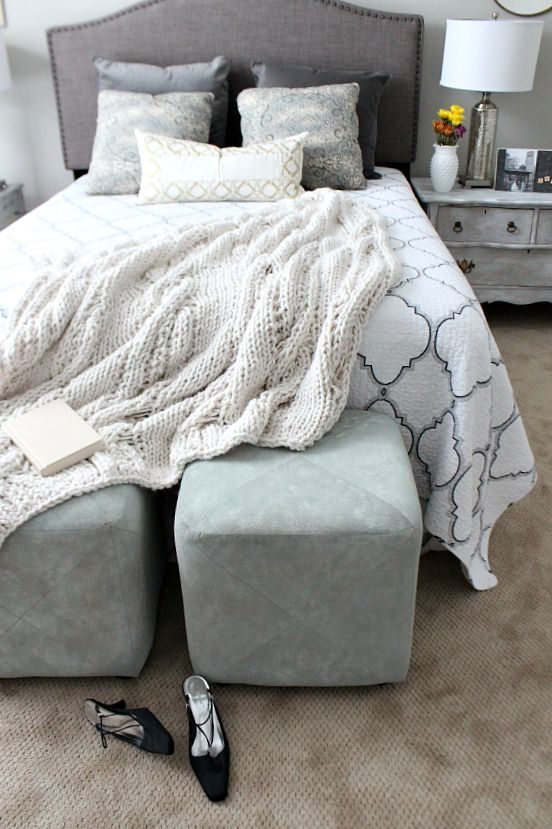 From brown to gray, here's what the ottomans looked like before: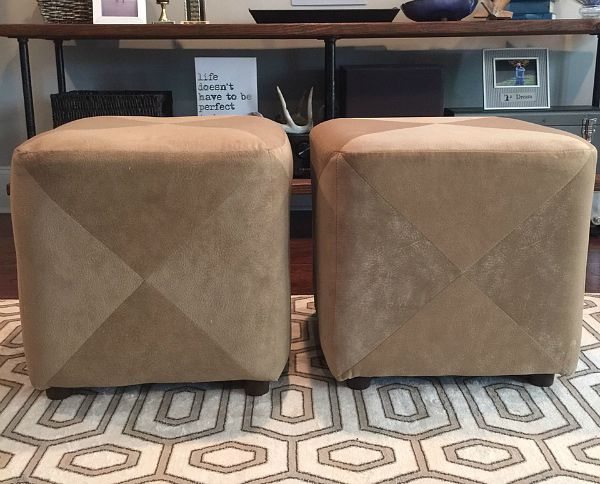 I bought these at Goodwill with the intention of refreshing them with new fabric. After 1 year 3 years I came to the conclusion that I'm not working as fast as I used too. I gave myself two choices, get rid of them or do something to them. After hearing all the successful stories of painting fabric, I jumped on the bandwagon. I can say that all the reports are true. The fabric is stiffer but it softens up after sanding and waxing.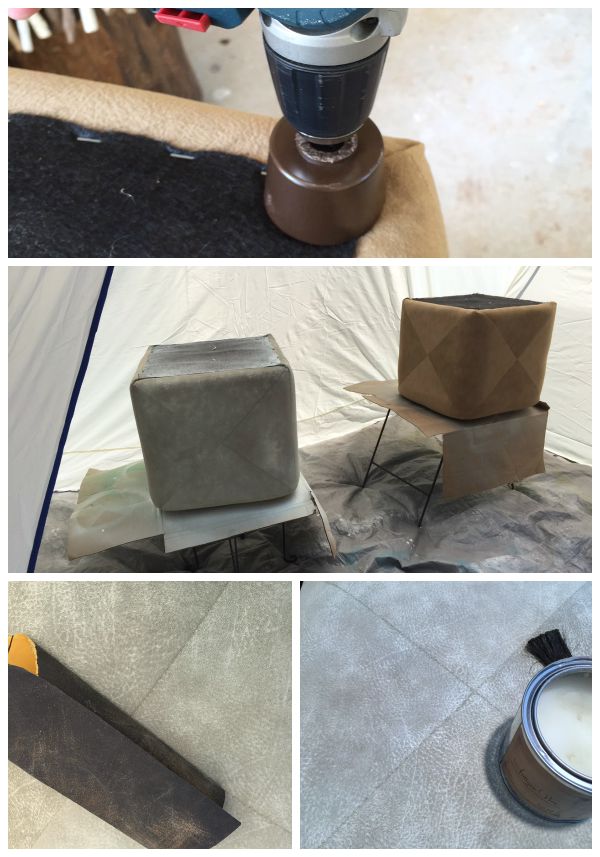 I have included my Amazon affiliate link for products used.
Here's what I did:
Removed the feet.
Load your HomeRight Finish Max paint sprayer with chalk based paint, diluted according to directions.
Position the upholstered piece for painting. I started at the bottom first.
I used my HomeRight Spray Shelter, it's like a painters dream tent for over spray!
Spray each piece until desired coverage is reached. The chalk based paint dries quick, making re-coating easy.
After the piece is dry use 120 grit sand paper to sand completely.
Wax with your favorite wax. I used clear antique wax from Maison Blanche.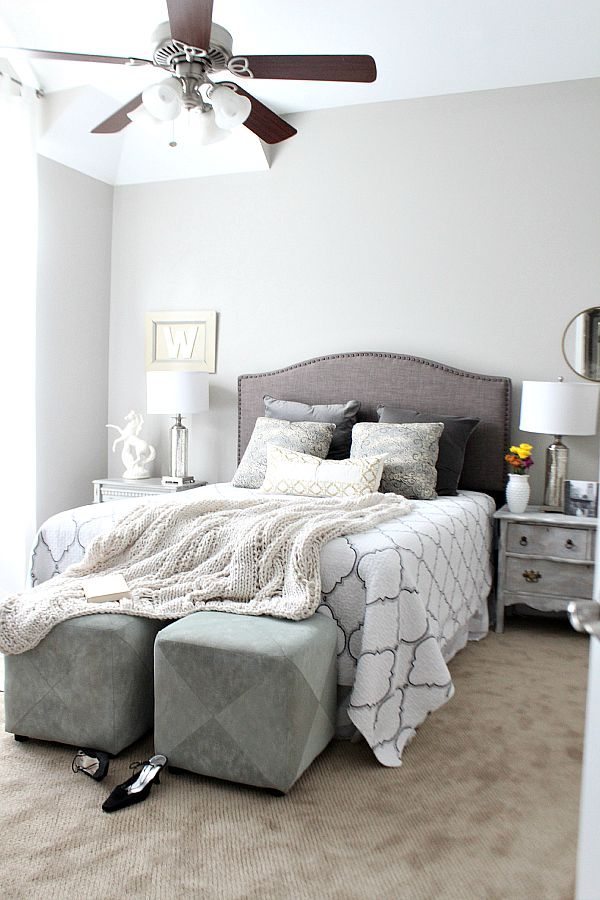 I love the new color so much more than the old one. It's a light blue/gray call Sugar Cane.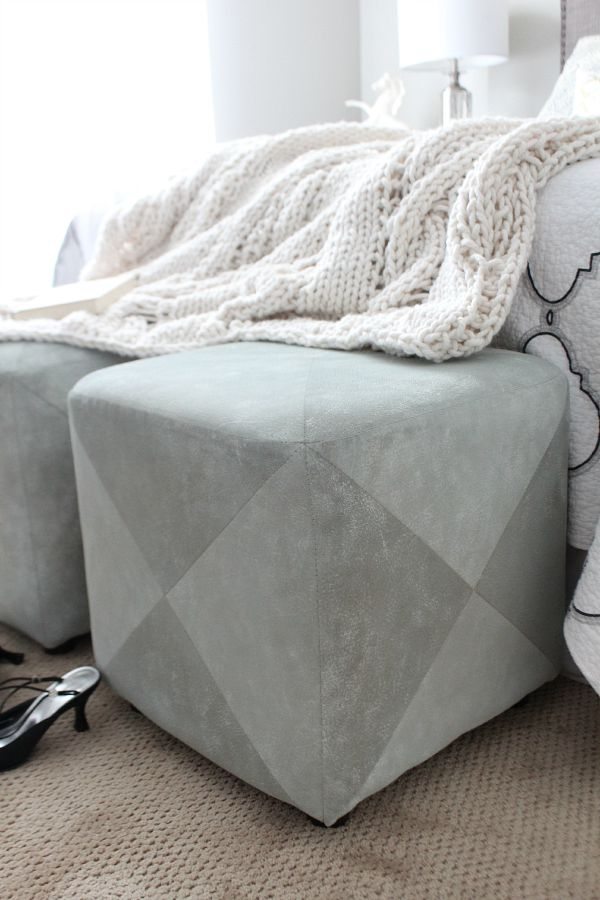 The texture of the fabric makes it look like leather, a pretty grayish instead of the boring tan from before.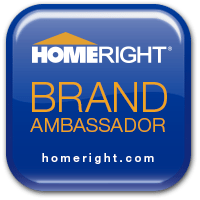 Thanks so much for following my projects! I used my HomeRight Spray Shelter – it's great when spray painting so the over spray doesn't go everywhere. I can see it coming in very handy this winter in the garage!