Oh my goodness, we are loving our basement. Finishing the basement was our best idea ever, sometimes we don't have the best ideas! Come take a little tour of the living area, I'm sharing how you can personalize your space.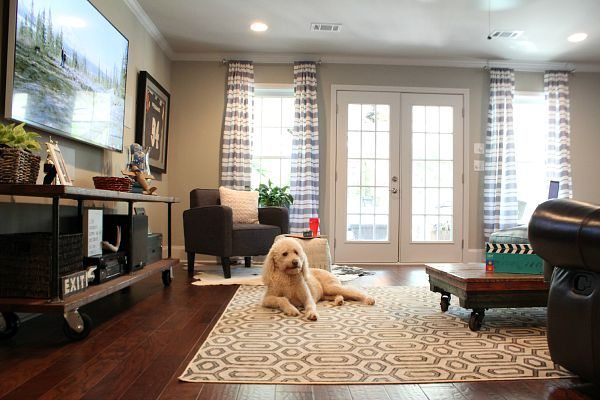 We've never had a basement and never even thought about one. We moved last year and during our home search we saw a couple houses with basements, we were hooked. We wanted one! I'm sure Mr. Refresh was thinking about all the unfinished storage space and I was thinking about how we would finish it, furnish it and have family fun time in it!
Once we decided to hire a contractor, it didn't take me long to pick out all the finishes. All neutrals, grays and wood tones. I knew that with a beautiful neutral start, we could take the decor in any direction we wanted. He on the other hand said something like; gray this, gray that, I guess it's all going to be gray. Oh man of little faith.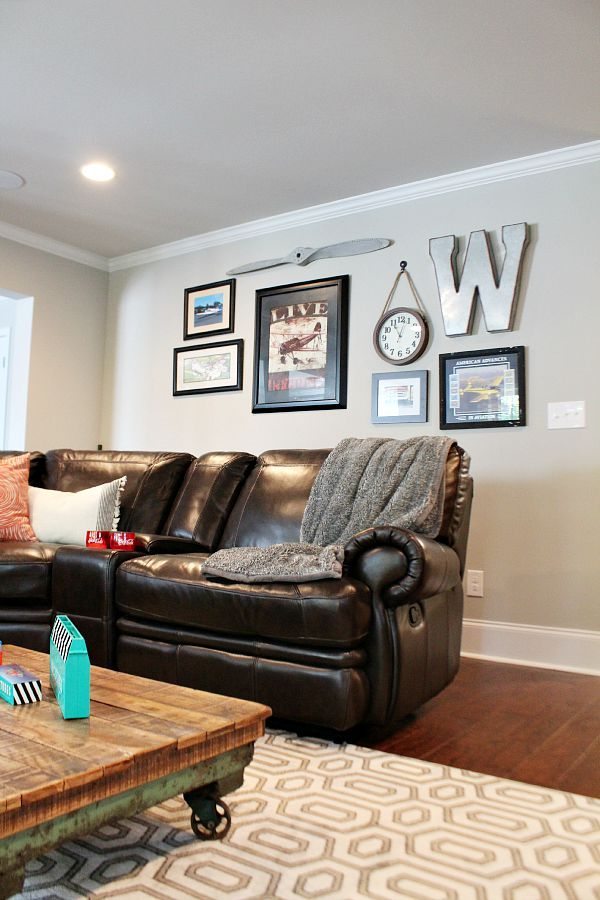 After adding the main seating, a family and pet friendly sectional with recliners and a lounger – you guessed it that one's mine! I got busy shopping the house for all things related to Mr. Refresh or his hobbies. Sadly a lot of the pictures and childhood sports trophies have been sitting in a dark corner in the garage for almost a year or more. I pulled them out, dusted them off and placed them around the room. It really started to look like home! I wanted a space that represented us well. If you walk in and look around, you know a little about us just by what you see. He loves flying, I don't. He loves golfing, I don't. I use the time when he's flying and golfing to craft and DIY, it's a win-win!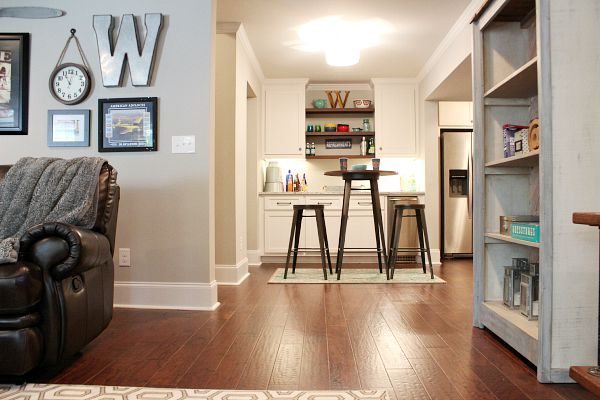 Tips for making a new space feel personal:
Decorate with things that represent your hobbies, get creative with a wall gallery.
Add personal photos.
Shop your house, move your personality around, it doesn't have to stay in one spot.
Build furniture yourself, you will always have a conversation piece when your friends come over!
Choose colors that you love, add a statement wall with paint or wood.
Decorate according to how you will use the space. I really wanted an off-white linen sectional, how long do you think that would stay clean in this space? I knew a leather sofa would cause less drama when the room is filled with chip & dip, kids, dogs and rowdy football watching friends.
This gallery wall represents his love for golf, flying and family. When I saw this Better Homes and Gardens Clock on Walmart.com, I knew it would fit perfectly. This room is rustic, rugged and a little refined. A clock hanging by a rope fits in great.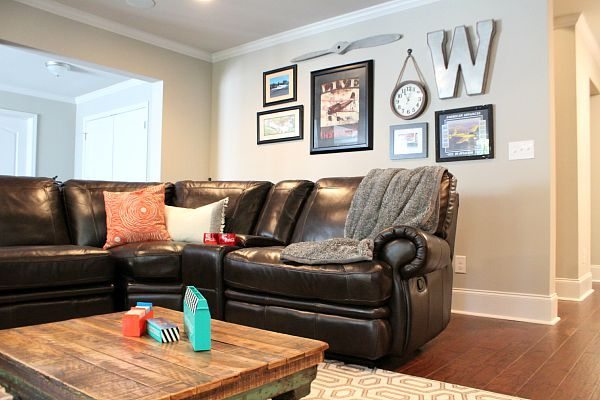 To add a little color, I used these orange BHG Chenille pillows, that I already had. Being an Auburn graduate a little orange here and there is a must! A cozy heather grey throw is a must for movie night.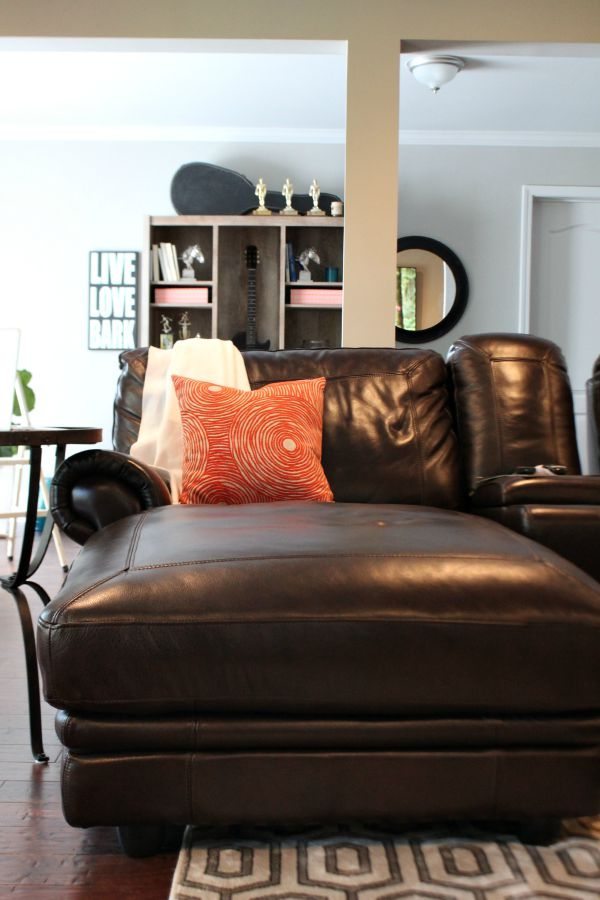 Keeping with what I love, horizontal stripes, these BHG Striped curtains are perfect. By ordering them online, I got the 95″ inch length and created a perfect puddle 😉 at $14.44 for a pair it was very affordable to cover all three windows. If you're looking for longer panels and lots of option check Walmart.com for a large selection of all things Better Homes and Gardens.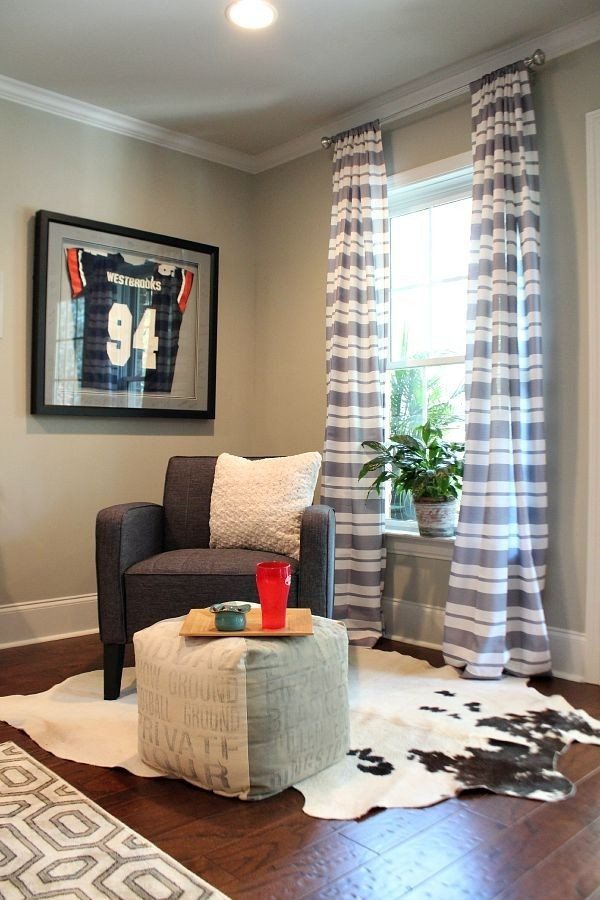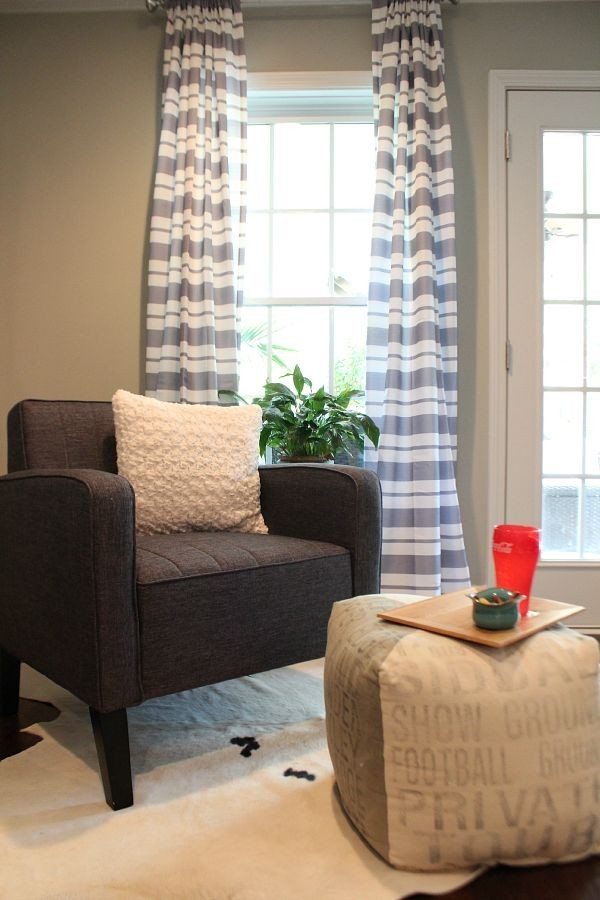 This pillow reminds me of Murphy, so soft and curly, they call it the Rosette Plush Pillow. Maybe I should change her name to Rosie 😉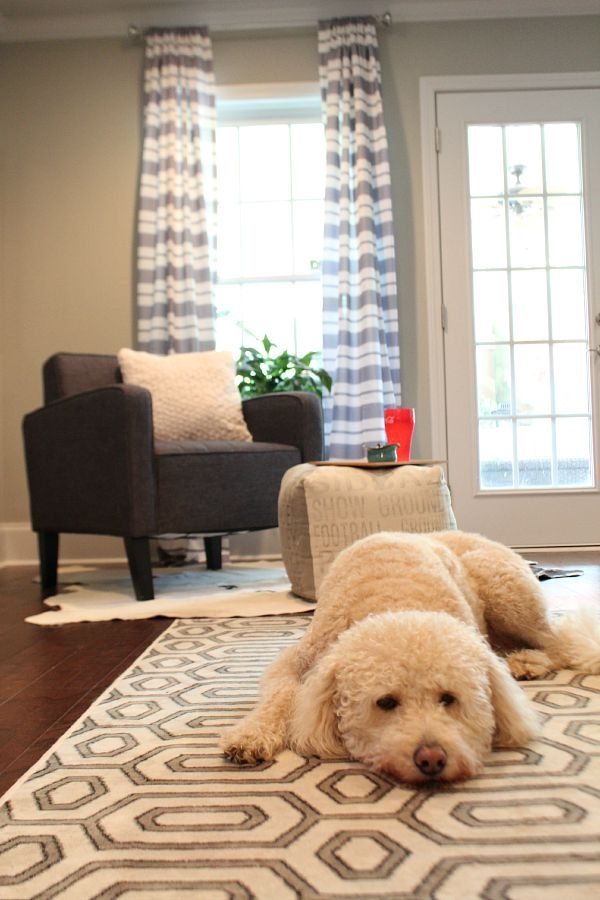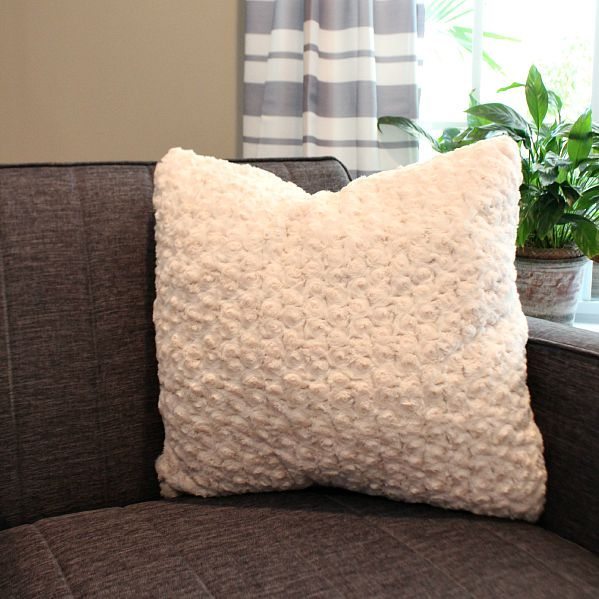 I'm not really calling it a man cave, it is a little more manly than the rest of the house. All the decor choices are things that I love too!
See the latest from Better Homes and Gardens at Walmart follow them on Instagram, Pinterest, Facebook, Twitter, Shop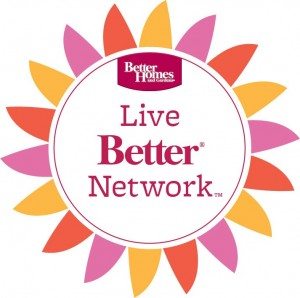 More fun in the basement, you can see the barn wood treatment in the kitchen: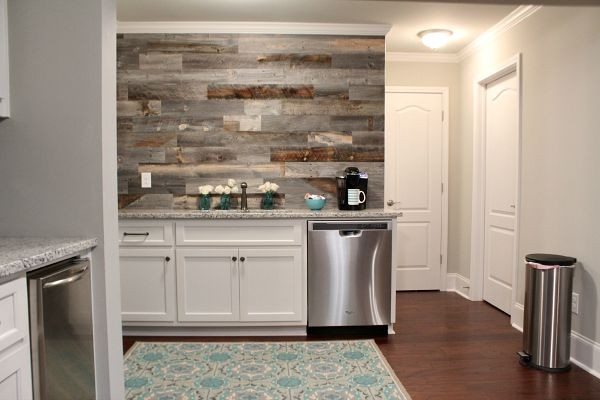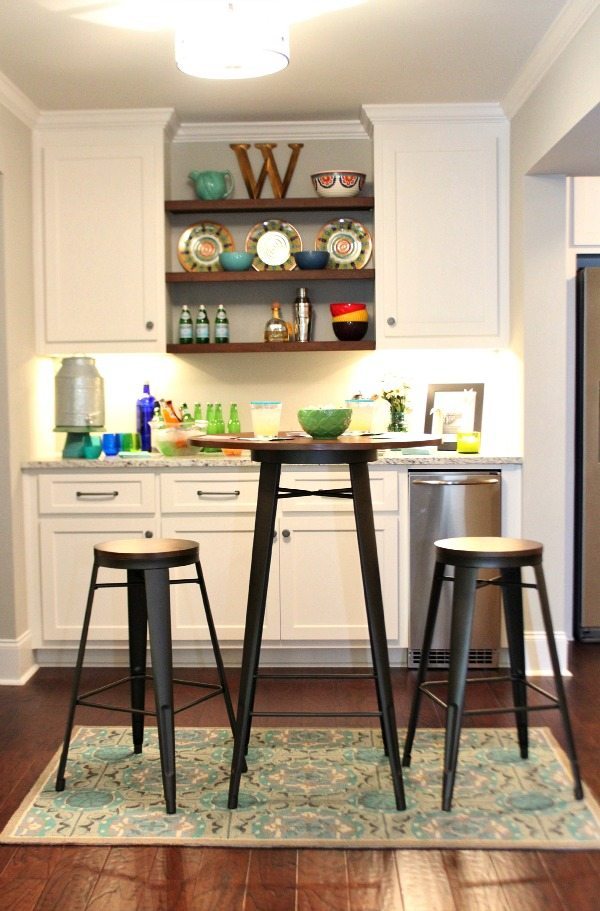 check our tv media cabinet build,