While shopping at the Mad Pottery for my plants, I discovered that they have a consignment corner. I found this little treasure there: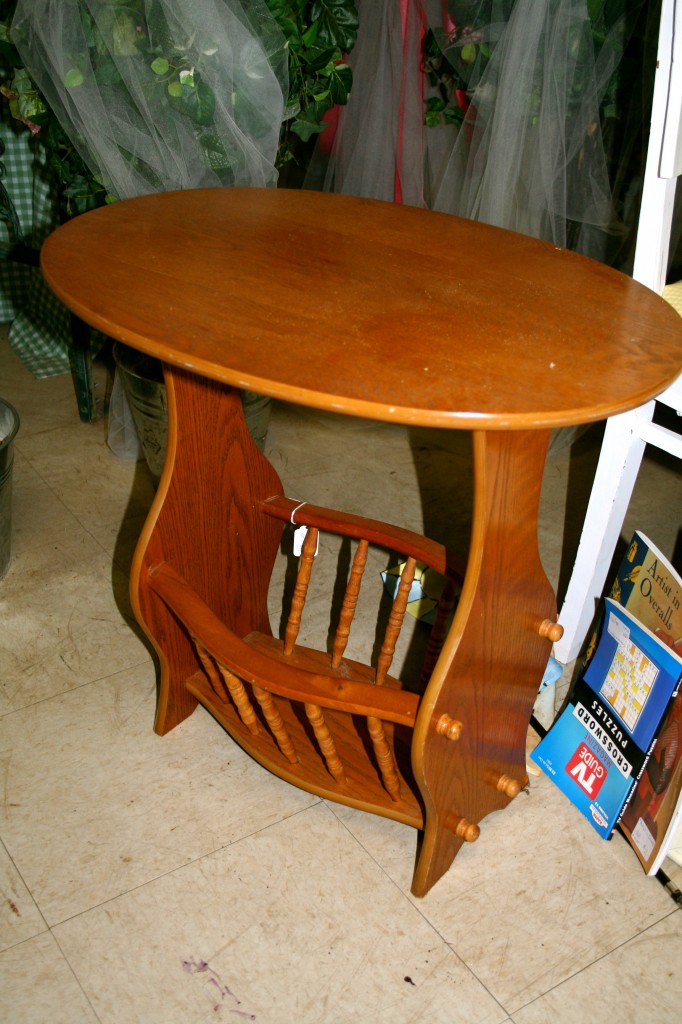 So I used my Annie Sloan's Cream Chalk paint on it. Applied two coats and waxed with Minwax.
And I decided to put a "bird on it",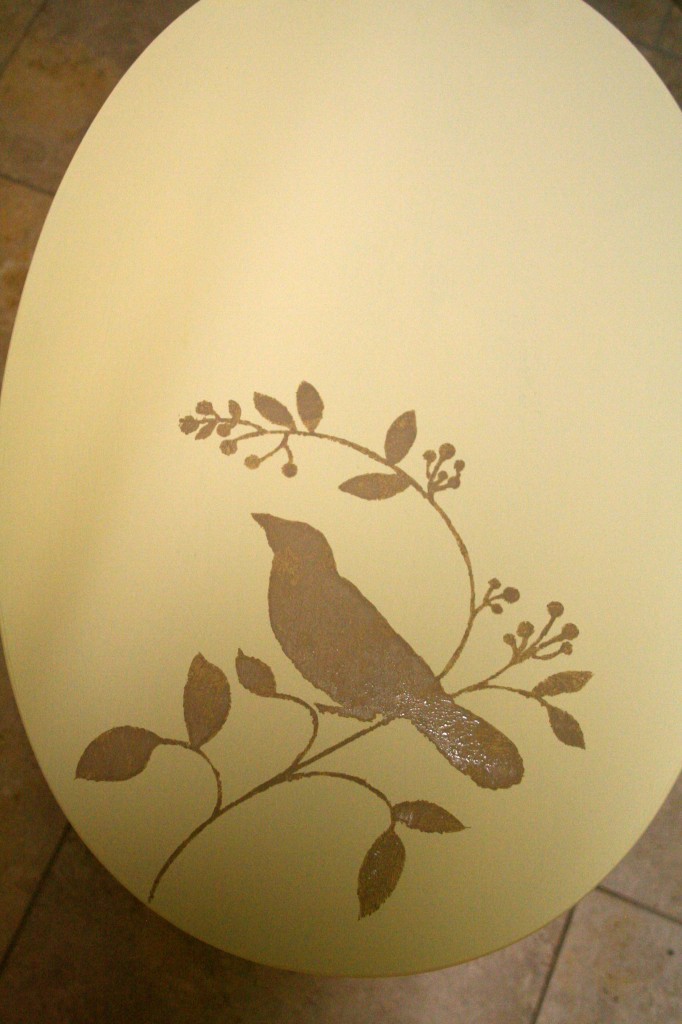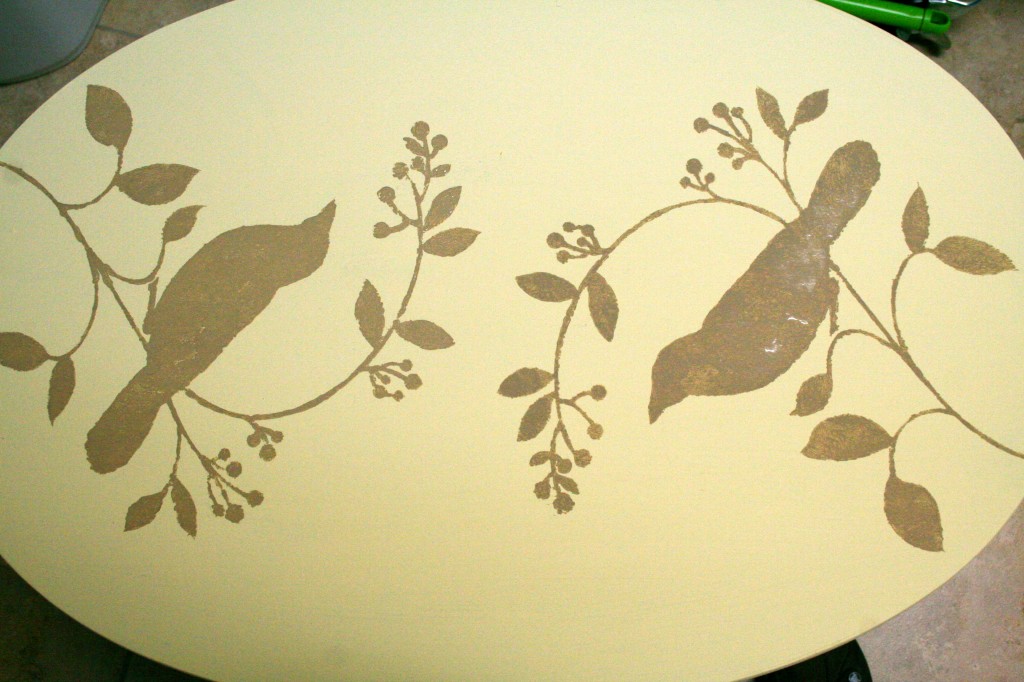 actually two birds!  After everything dried, I took it outside sanded it and applied the wax.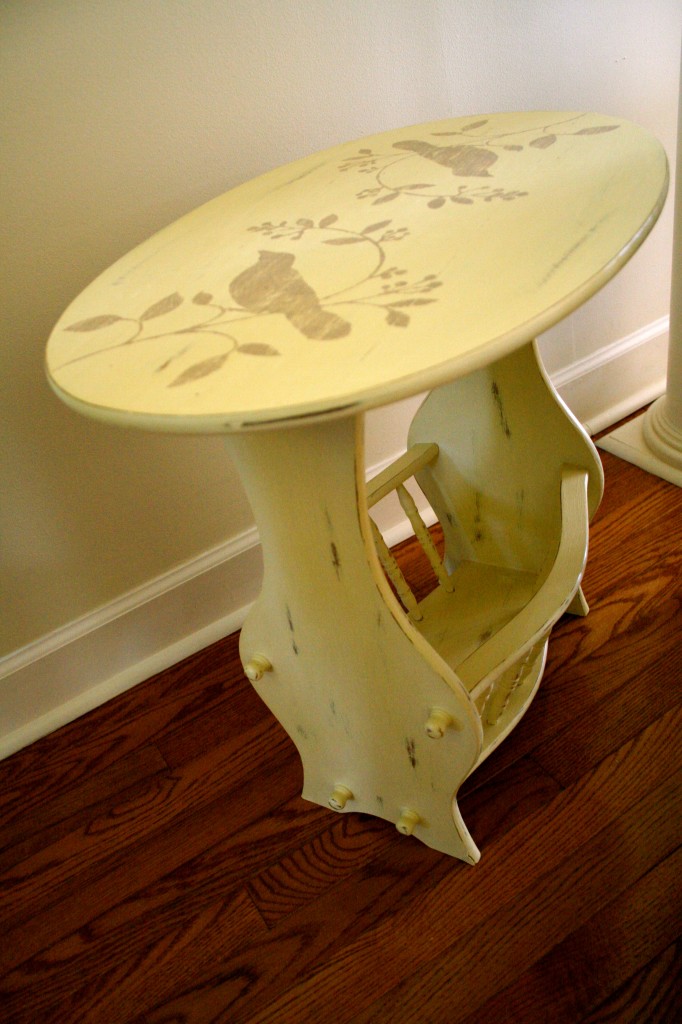 I am happy with the way it turned out!  I put it right to use: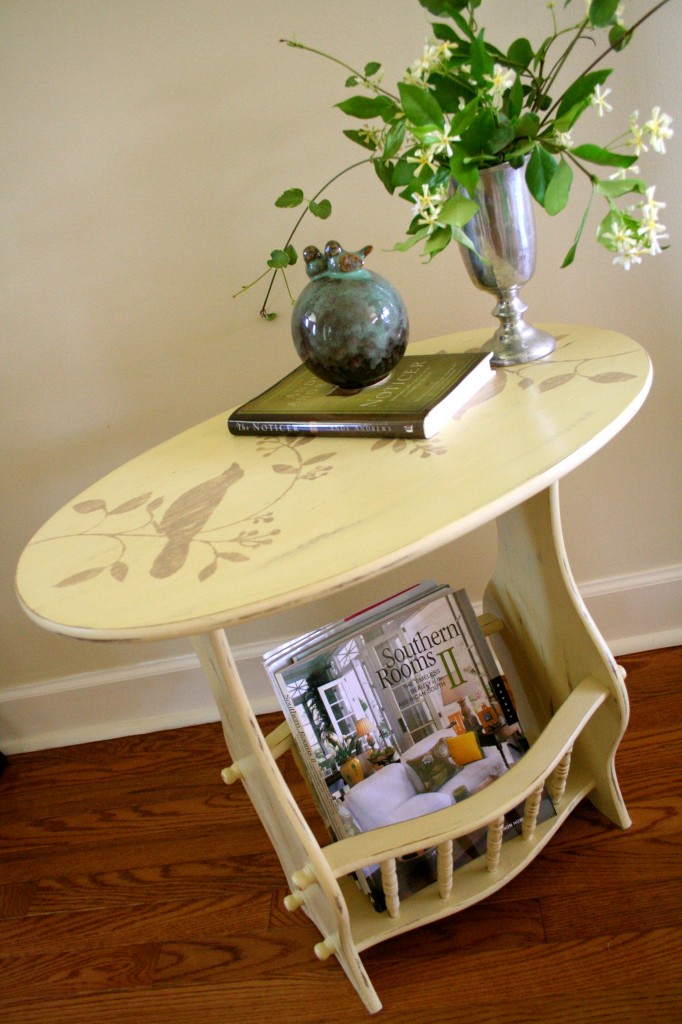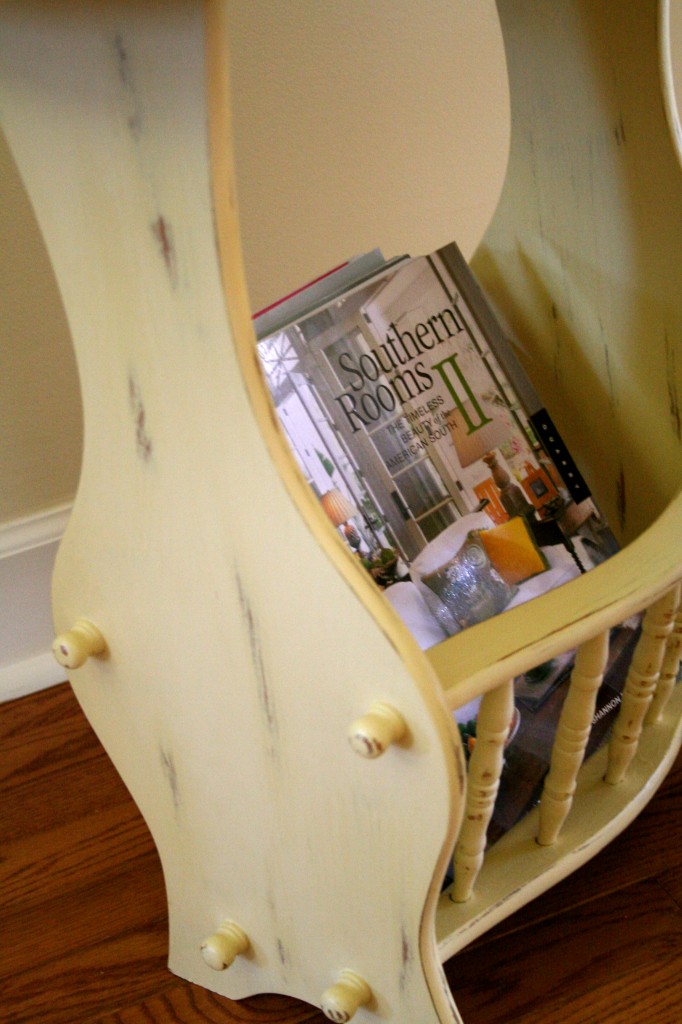 And if you haven't read The Noticer, you should, it's a great quick read about perspective.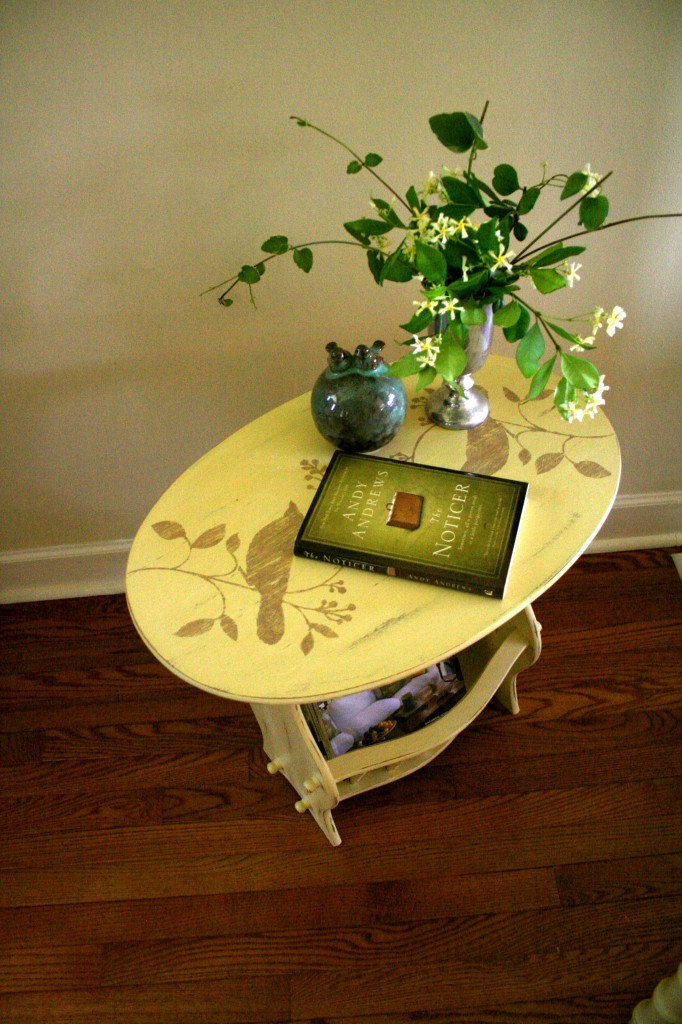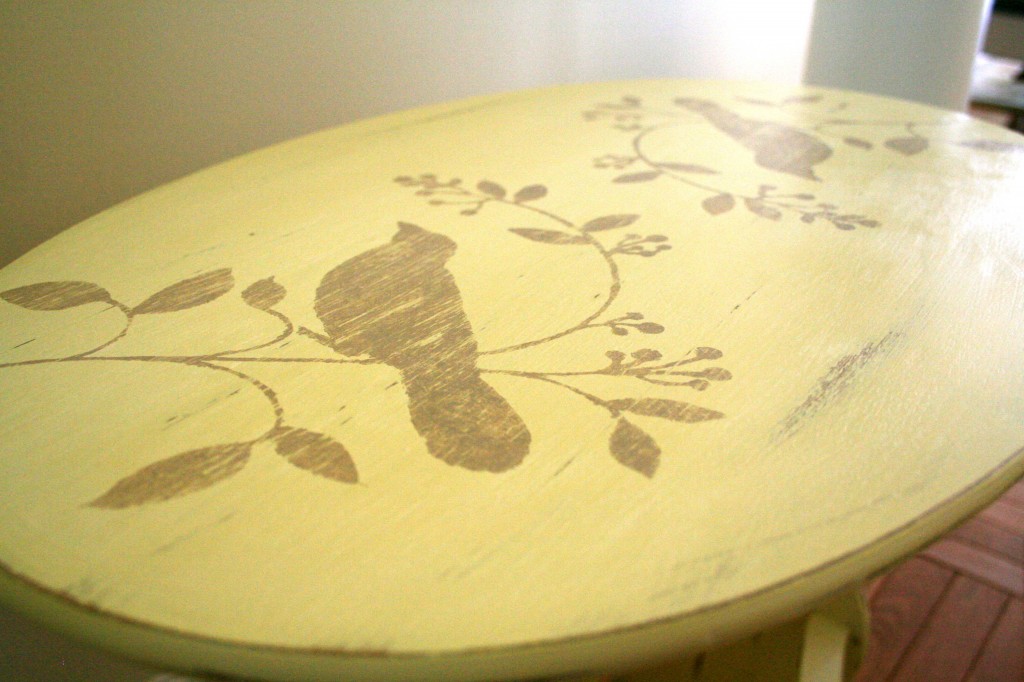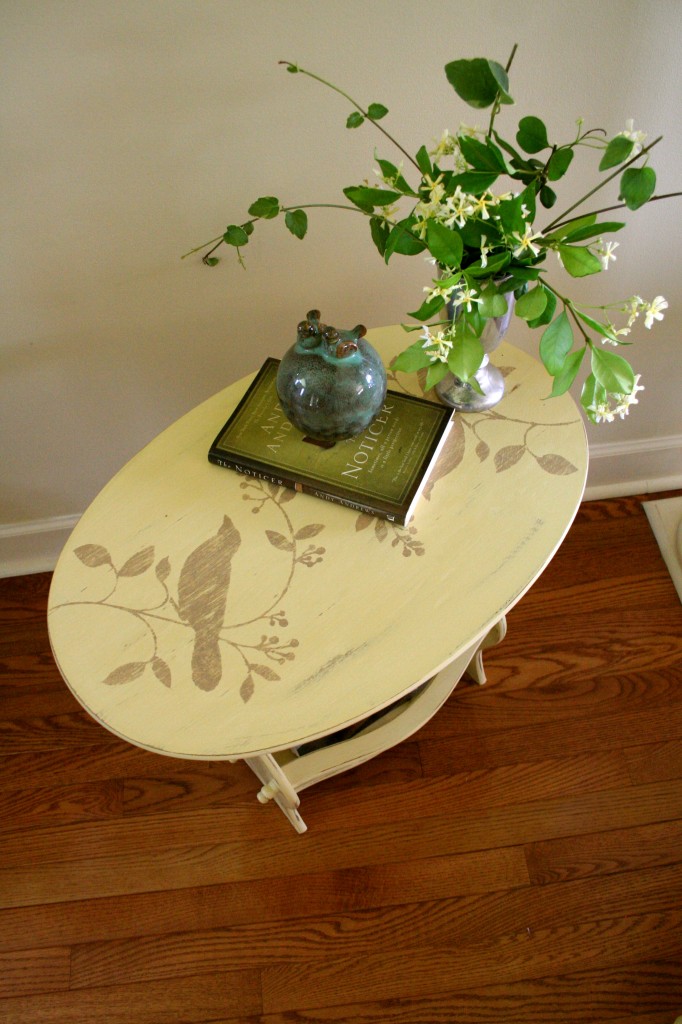 OK, enough pictures!  Hope you enjoyed!

Check out the paint party at Censational Girl!