I'm so excited, I will be doing a guest appearance (cyber style) over at
RE-STORE INTERIORS!
That will be happening Sunday night! Whoot~whoot. I hope you'll visit her blog and tour around a little to see what Kelli can do with paint and furniture! You're going to love it!
And I'm having a Girls' Weekend! road trip this weekend, I can't wait to show you where we're staying!  Maybe I'll be all rested-up, so that I can start on this:
Ideas for the Kitchen
I have been putting together a little inspiration for my kitchen make-over! After going to the paint store I've decided on these colors: Benjamin Moore Hazy Skies OC-48 and Sandy Hook Gray HC-108! It'll be quiet a change from my yellow, but I'm ready for it.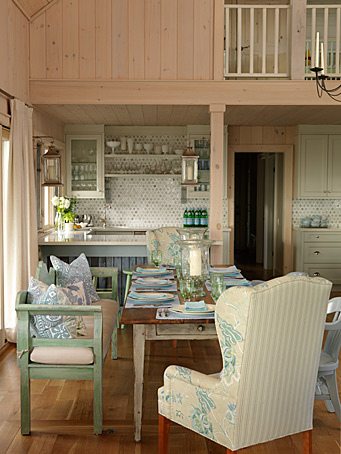 I have a bench similar to this one.  I plan on painting mine Duck Egg Blue – Chalk Paint, of course!
I currently have red island, soon to be Duck Egg Blue also!  Don't try to stop me, this is going to happen.  Just don't tell the man of the house!  He always likes it, once it's done!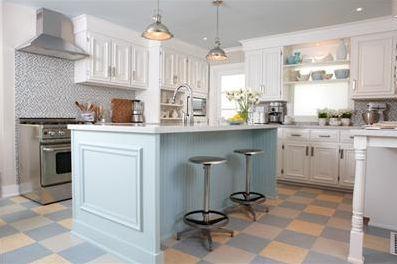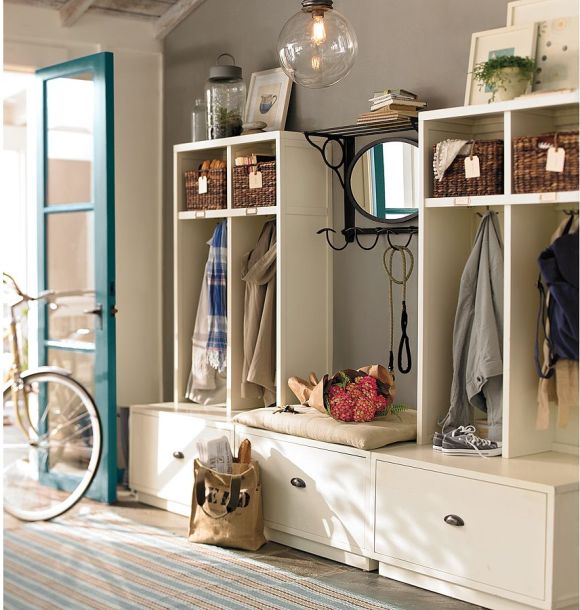 Sandy Hook Gray, doesn't it look great with the off white cabinets (that's what I have)!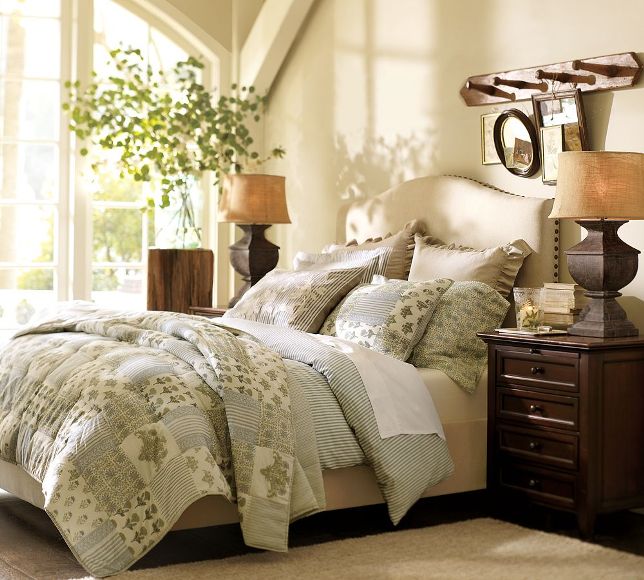 No, I'm not putting a bed in the kitchen, but this is the other color Hazy Skies, I'm tossing and turning at night trying to decide which color! I think it's going to be the first one, or maybe the second one!
(Click on the pictures-you'll be taken to their sources! You may find something you like) Let me just say that I love Pottery Barn and Sarah Richardson!
Below are the pictures from my Sunny Country Kitchen hopefully soon to be Fresh Crisp Country Kitchen!  It's been like this for 7-8 years, I'm ready to de-Yellow!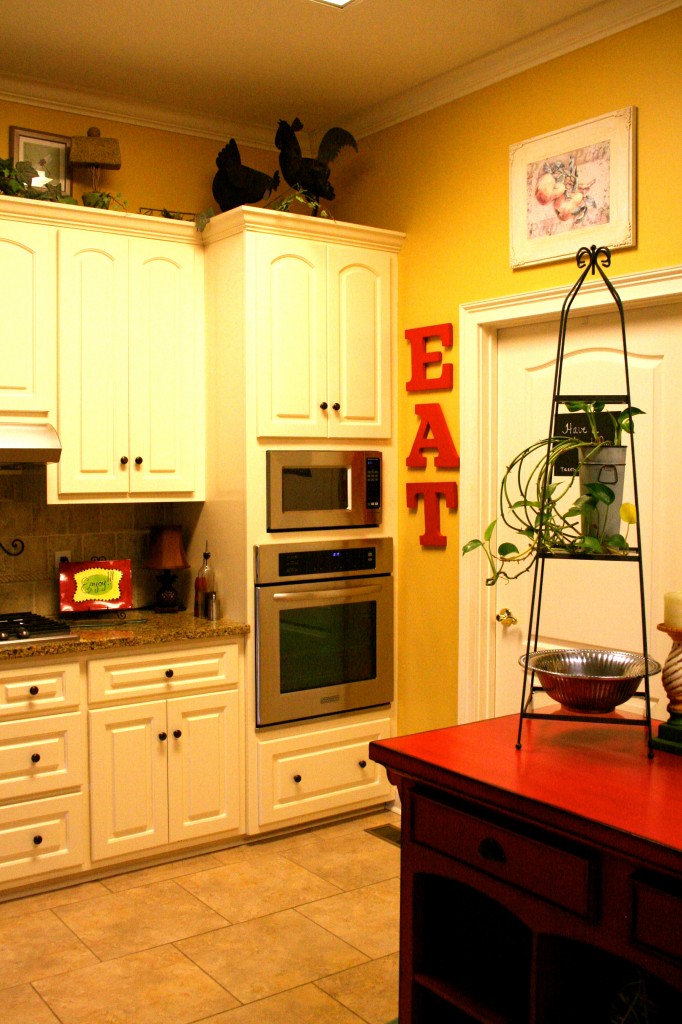 What do you think of my inspiration pictures…I hope I can get this done super fast!