The Cardboard "W"
Mrs. B and I go to lunch every Tuesday, and some of those lunches end with a trip to Hobby Lobby (less calories than dessert!). We walk around discussing items and what we would do with them. I don't know how many times we've picked these up and said, I want to do something with one: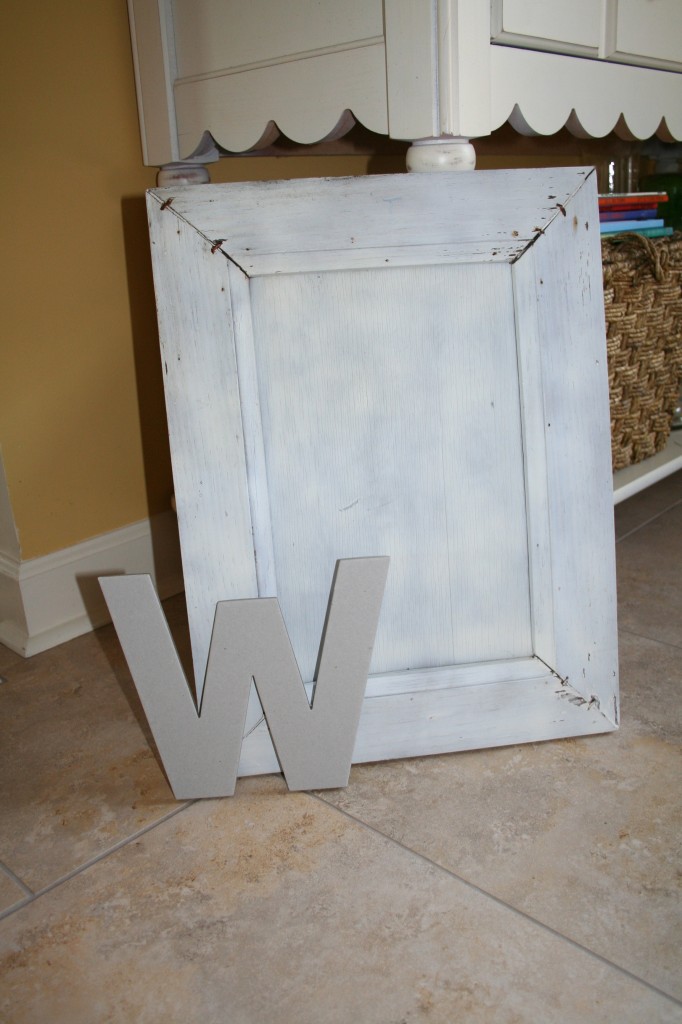 The pressed paper cardboard letter! Finally, I came up with something! A framed cardboard letter! To create the frame I used a 10 cent (from a yard sale) cabinet door. The letter was $1.06 ($1.77 w/40% discount), that brings to total to $1.16. I know, I am a big spender!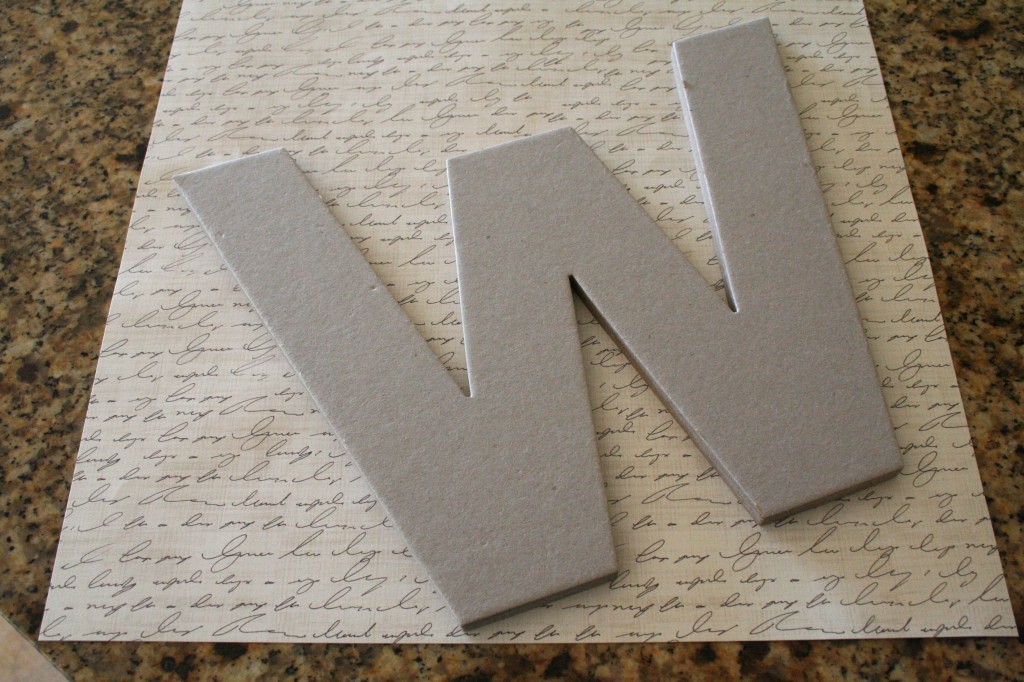 I love the print on this scrapbook paper!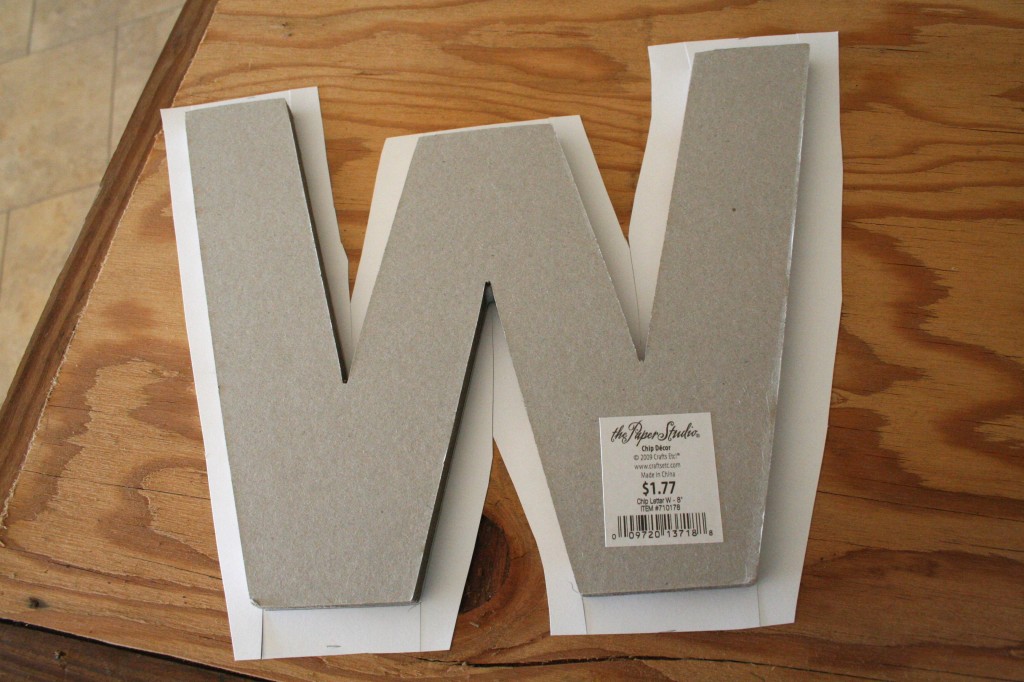 Traced around it, and cut out the shape, leaving enough to cover the edges. I used Elmer's white school glue to adhere.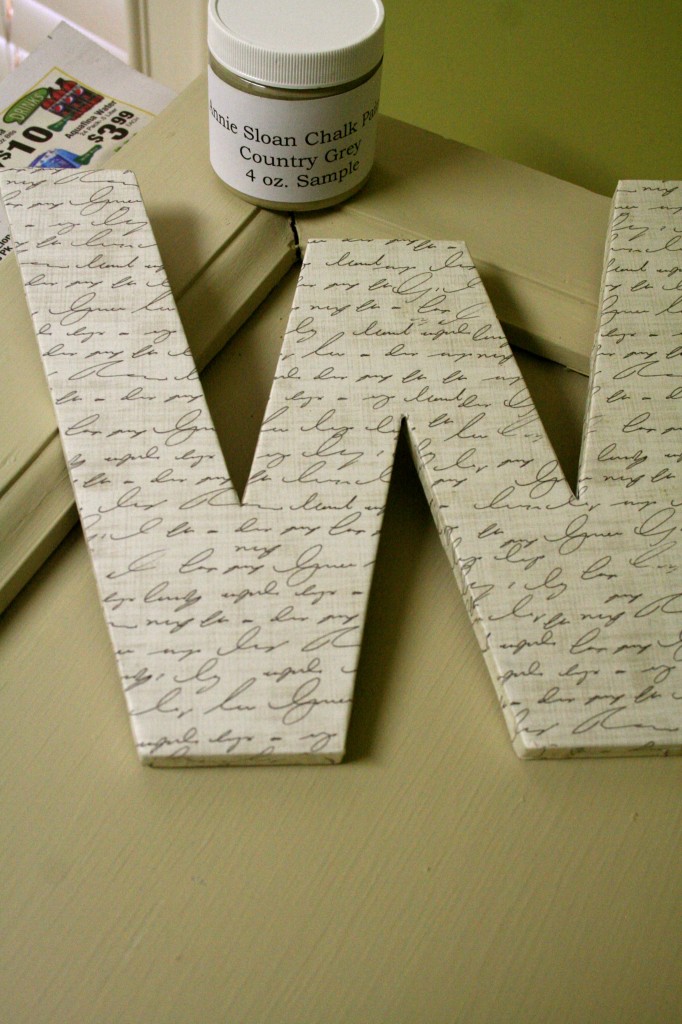 I painted the cabinet door with the Country Grey chalk paint and trimmed the interior frame with a blue from Valspar (the free samples they were giving away). I like the worn look of the frame and combining it with the text of the scrapbook paper makes it interesting.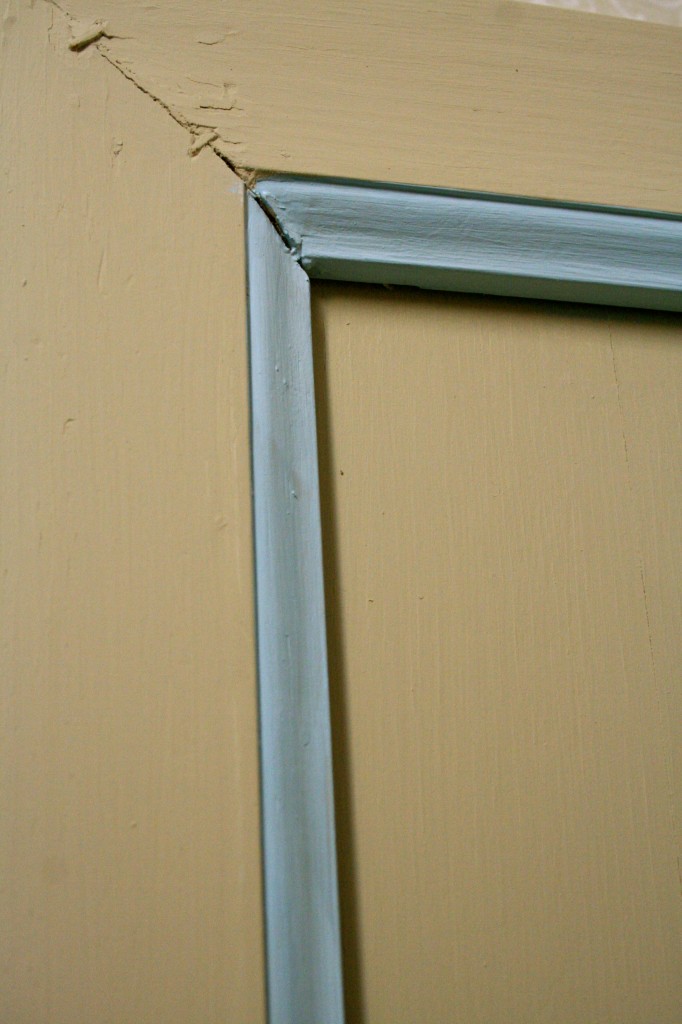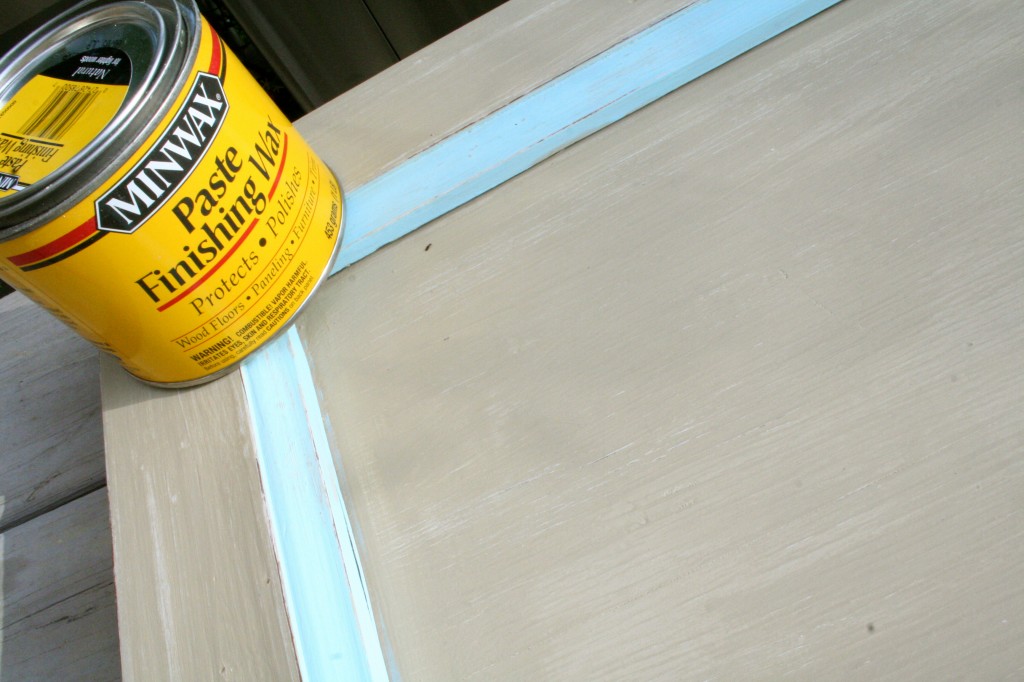 I sanded everything and finished with wax.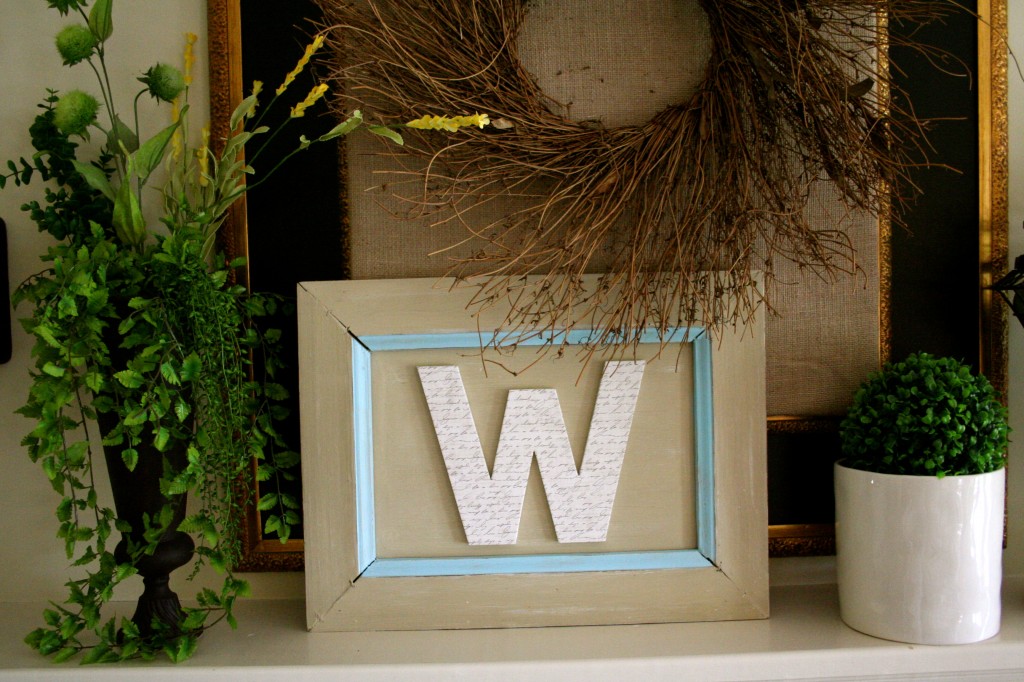 Leaned it on the mantle to take a picture. I think it will end up in the kitchen or among the photos in my gallery wall. I am trying to incorporate some blues in my decor!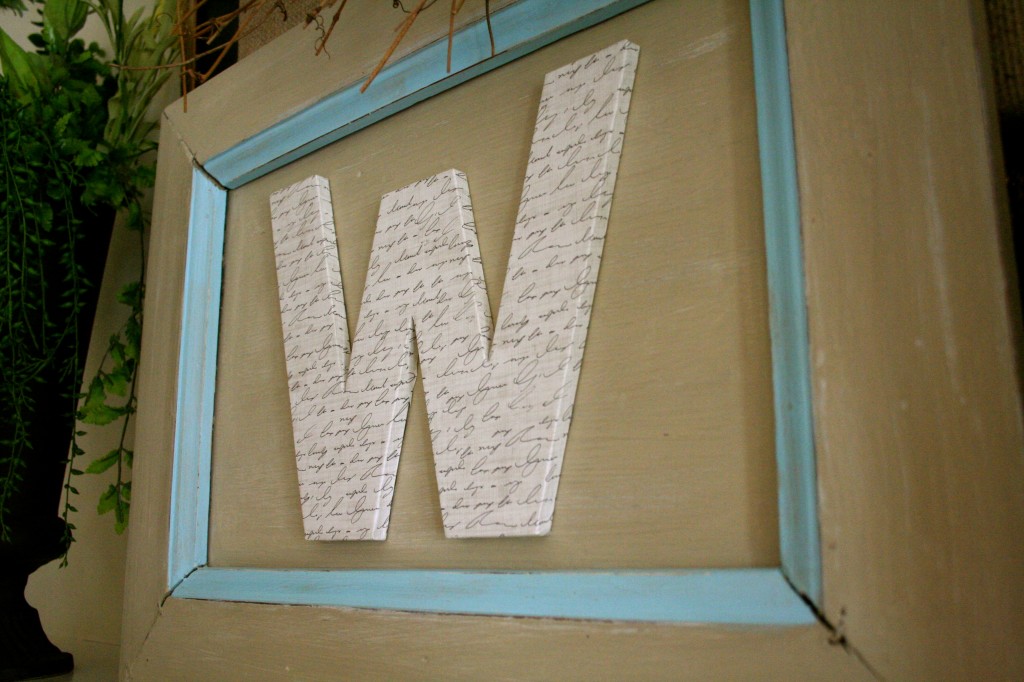 Here are the other ingredients used to create the project. I used my Pampered Chef rolling pin to smooth out the wrinkles, the E6000 glue to adhere the letter to the cabinet door, books to apply pressure (while it dried).