the other day when I was doing my laundry, I thought about how happy I've been with my Ikea Ektorp Chair! About 6 years ago Ikea opened in Atlanta. My walking buddy and I took a day trip and I came home with one Ektrop Chair and two white chair covers. I bought two because I had a chair that I thought was very similar and wanted to see if the cover would fit it?? Well it did, and I was thrilled. I love the smell of fresh laundry, that's one of the reasons that I love slipcovers. My preference for furniture is leather or slipcovers. Either seems to stay fresh, at least I think so.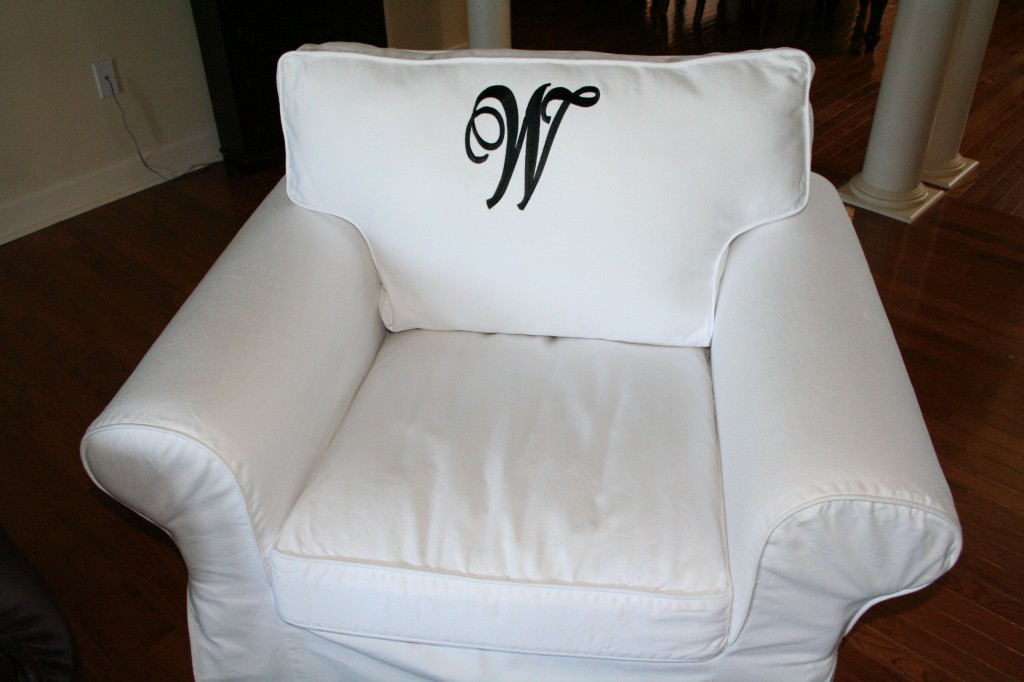 This is the real Ektorp, it looks a lot like the old green chair. When I got home I had a brilliant idea, have them monogramed. After all I love my initials on anything that I can get them on. So I called my friend Sandy, from Nana's Threads, told her what I wanted and she got busy. They turned out great. She used a thread that doesn't fade, and that makes me happy. Because I wash them a lot, with bleach!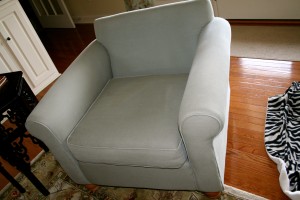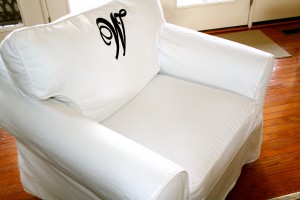 Here's the green chair, with it's cover and monogramed, good looking self. See how good the cover fits. Which brings me to the "Why didn't I think of it sooner" question?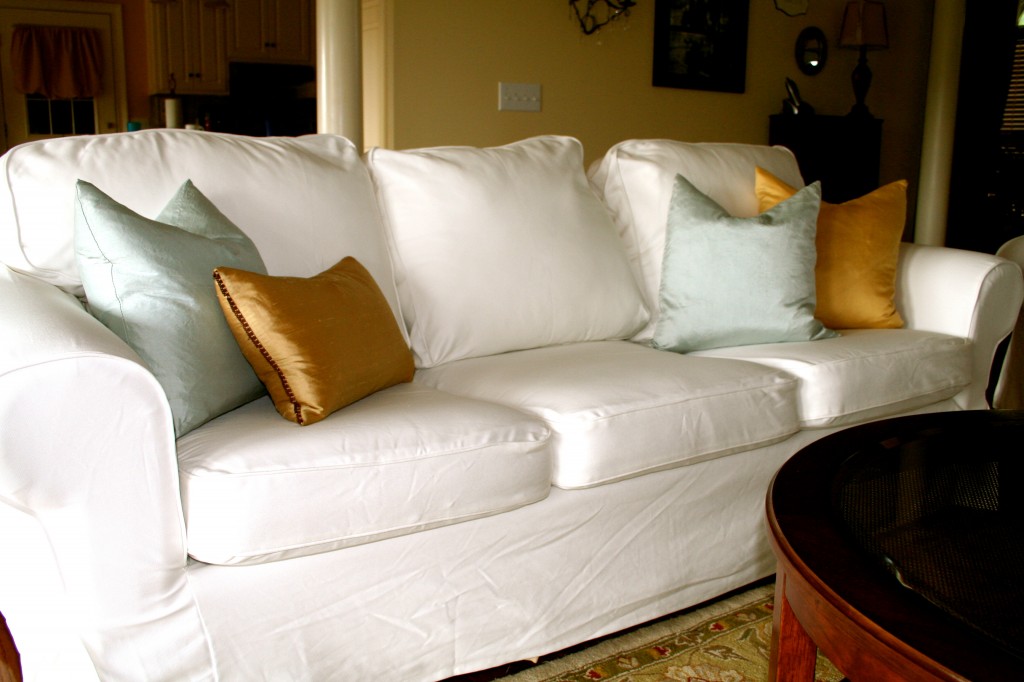 The green chair had a yellow couch friend that came with it, when I bought them way back in 1996. I got my tape measure out, along with my Ikea catalog. Guess what, the measurements were right on! Well as good as I could tell, it's hard to measure not knowing exactly where they measure from. I took a chance and ordered the couch cover, as you can see it fits like a nice pair of white jeans! 🙂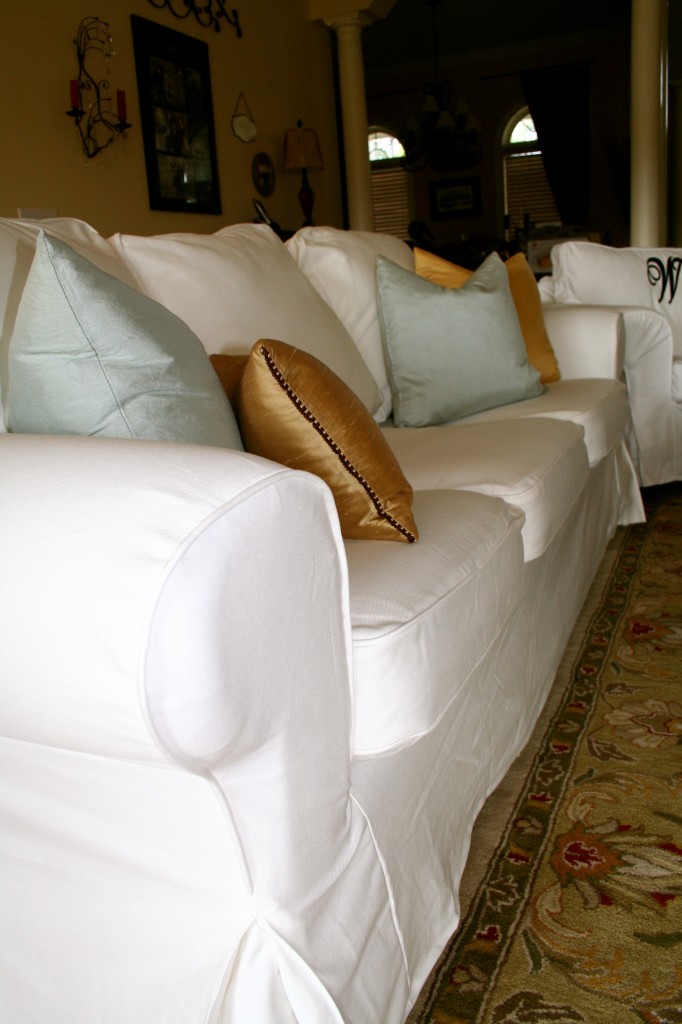 This saved me some work, I had been thinking about trying to make a slipcover…and kind of dreading it. So for $49, I have a new look, don't you wish their other colors were that cheap?? I do!
See you next week, hopefully, I will be working on my mini series: "From Sunny Yellow Country to Fresh Crisp Country". Mini series because, I really just want to change the kitchen, but you know how things go…one room leads to another!