Lately all our focus has been on finishing the basement, how we're going to decorate it, how we're going to use the space other than to just watch television and how we will entertain there.
So when HomeRight asked if I'd be interested in a bookcase challenge, my first thought was to create something for the basement. Here's what I came up with my Ikea Billy bookcase!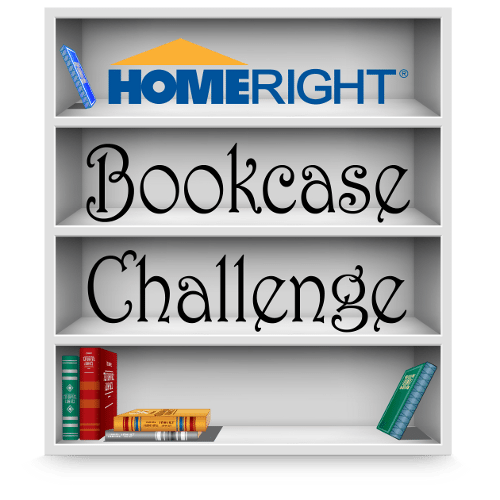 The basement is not finished but our industrial bar table is!
Ikea Hack from Bookcase to Bar Table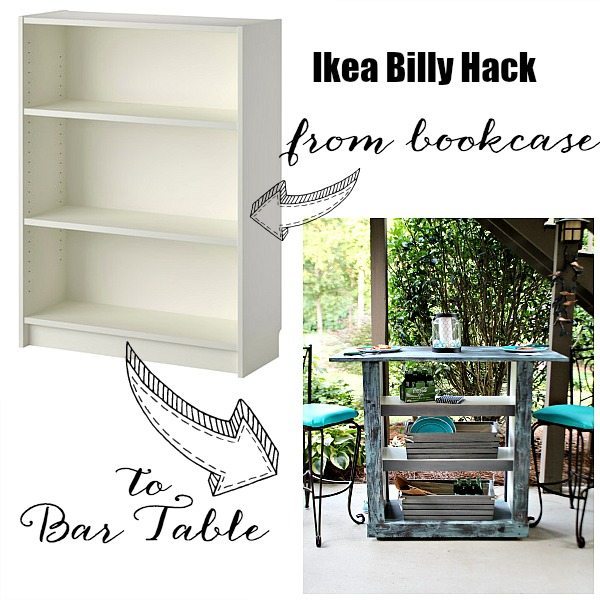 Here's what we did…
Measured the outside edges, for trimming out.
Cut left over 2″ x 4″ lumber, from the basement 🙂 for the trim
Shelf board – 1″ x 12″ cut to fit each side
For the top, I used a 3/4″ piece of pre-cut wood –  that was originally going to be a desktop…but that never happened.
For the shelf trim, I used 3″ craft boards.
I decided that I wanted the paint to be a gray-wash on some surfaces. I sprayed these with a watered down gray color using my HomeRight Finish Max. Before the paint was dry I wiped it with an old t-shirt.
I wanted the 2″x 4″ trim and top to be painted with Modern Masters Metal Effects, a two-tone, copper and patina finish. I brushed these on, but you can use the Finish Max with their paints also. I was just too lazy to tape off my gray-washed areas.
Gray-wash finish- Wrapping the edges…
Base-coat and 2nd coat of the metal effects –Man-cave metal effects industrial bar height table –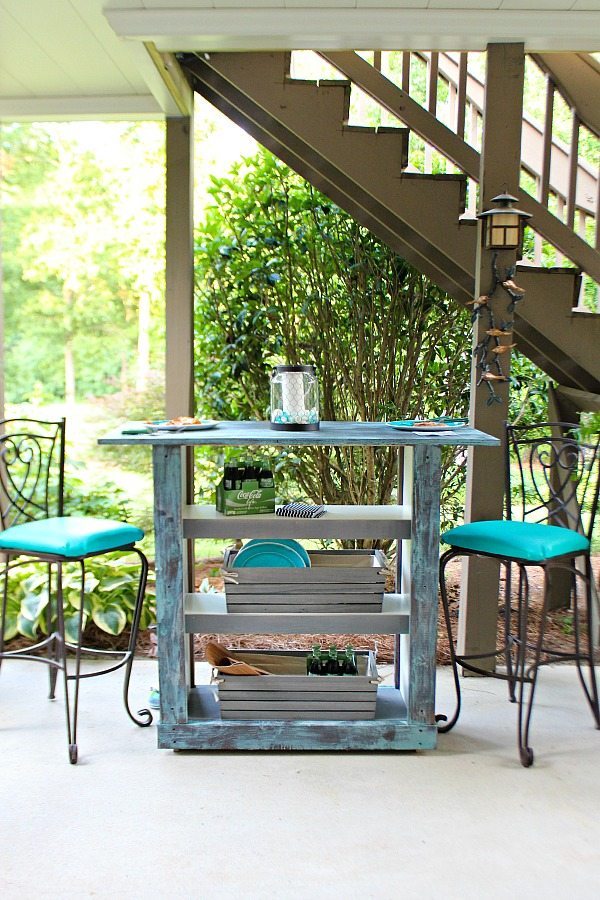 The perfect height for hanging out watching a ping-pong game. Storage for whatever you need in arms reach. With adjustable shelves!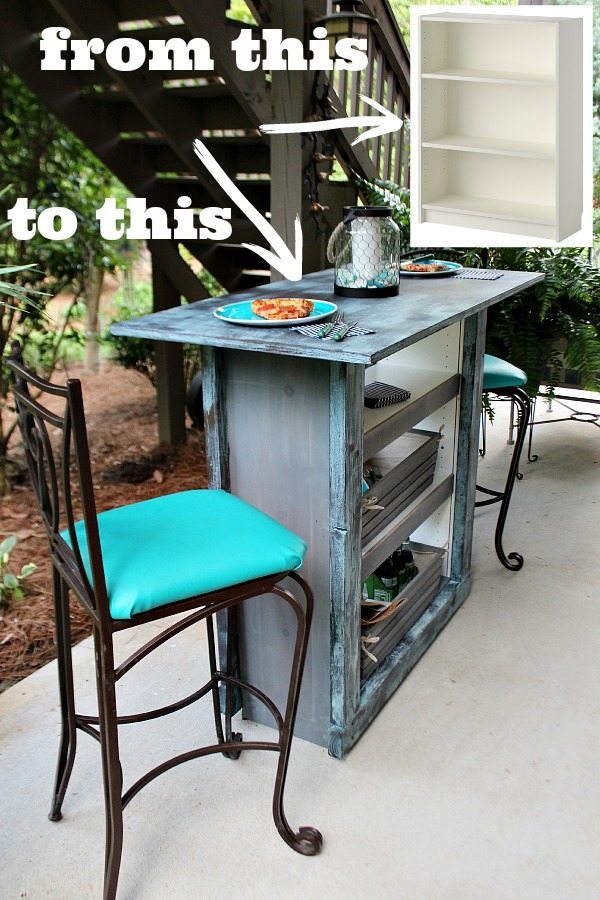 I found the perfect baskets at TJ Maxx, it's like they were meant to be a part of the makeover. The color matches the gray washed areas, they're the right size and lined with fabric.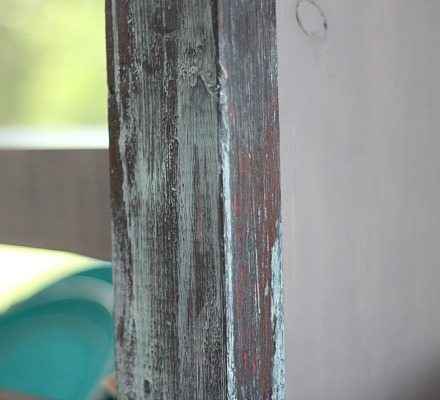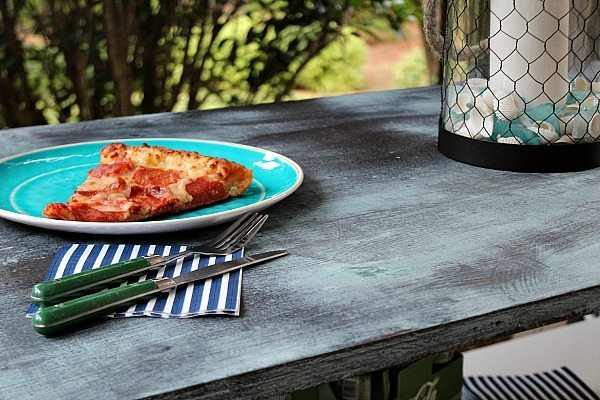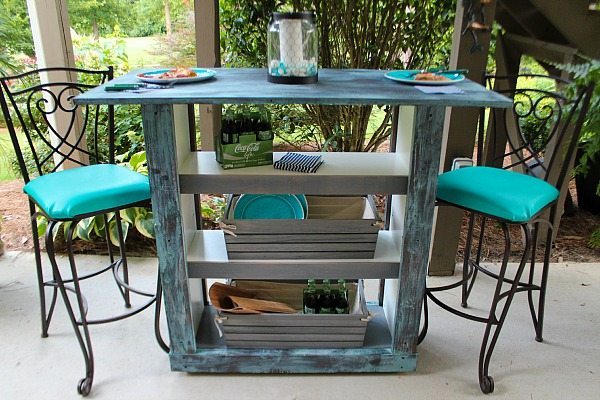 The bar table is waiting for the basement to be finished, but my grandsons couldn't wait to enjoy that pizza! I'm looking forward to fun times in the man-cave at the industrial bar table made from a bookcase!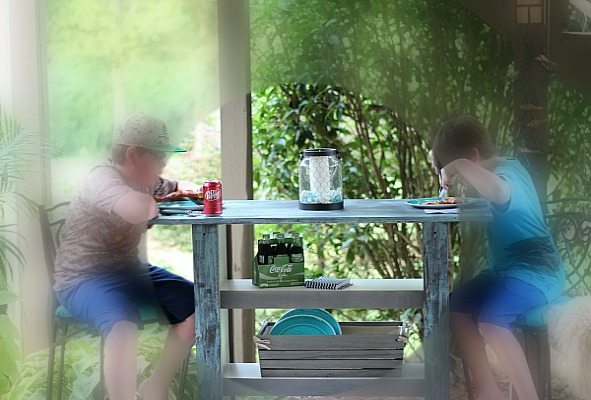 The Industrial Bar-Height Table created from an Ikea Billy Bookcase…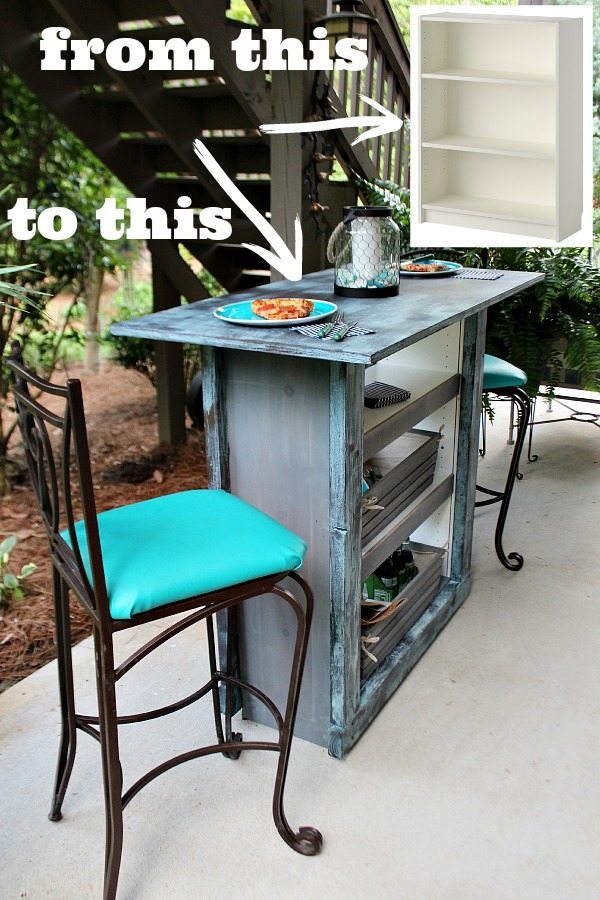 Thank you HomeRight for providing the bookcase and helping me stretch my imagination with the Ikea Billy bookcase challenge! I'm honored to be a HomeRight ambassador.