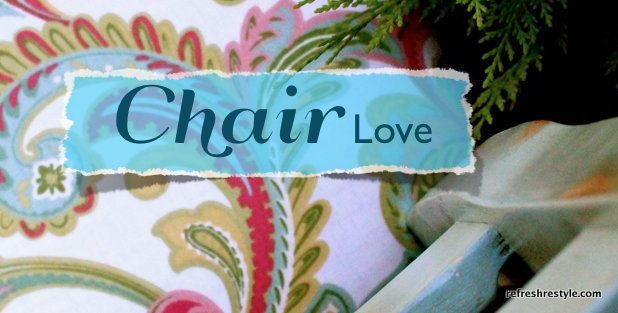 I found this brand new chair at Goodwill.  It still had plastic over the seat cushion.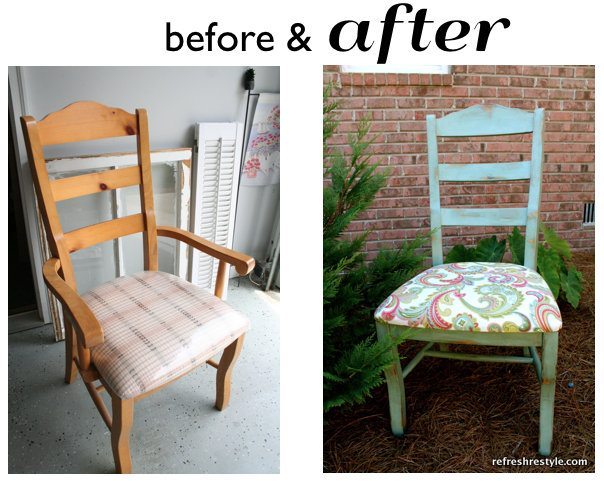 No matter what I tried, I could not get the arms tighten.  I used glue and a lot of pressure to tighten the screws.  Nothing was working.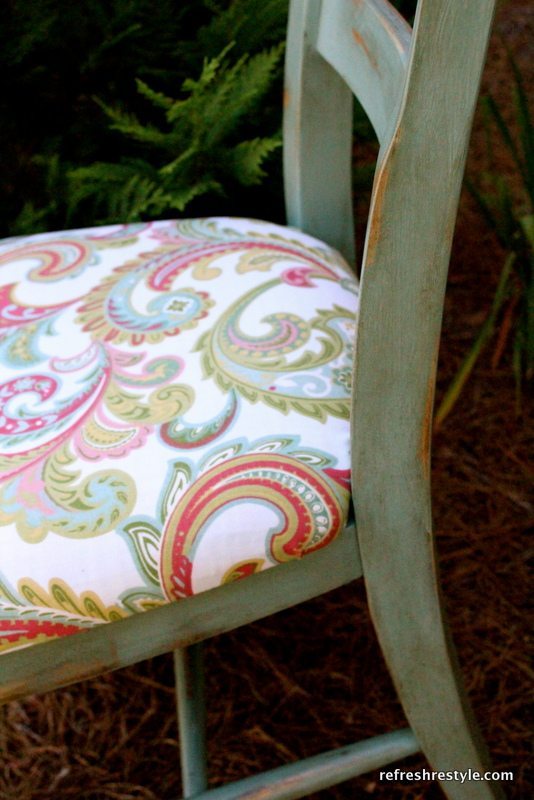 I removed the arms, filled the holes with wood putty.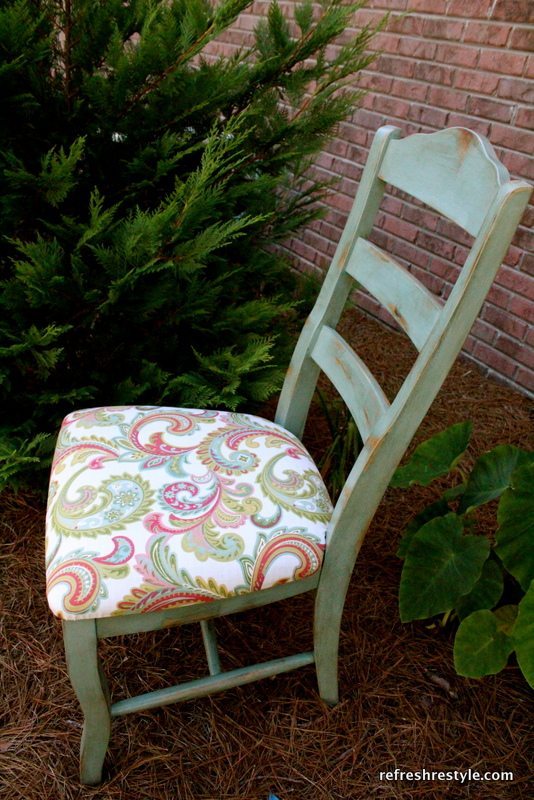 I grabbed my Purdy paint brush and painted the chair with
Annie Sloan Duck Egg Blue Chalk Paint.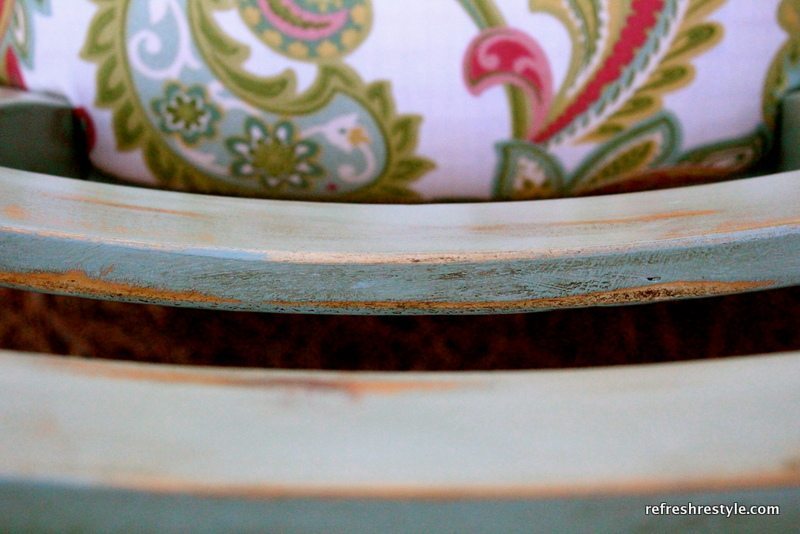 I distressed, waxed, polished.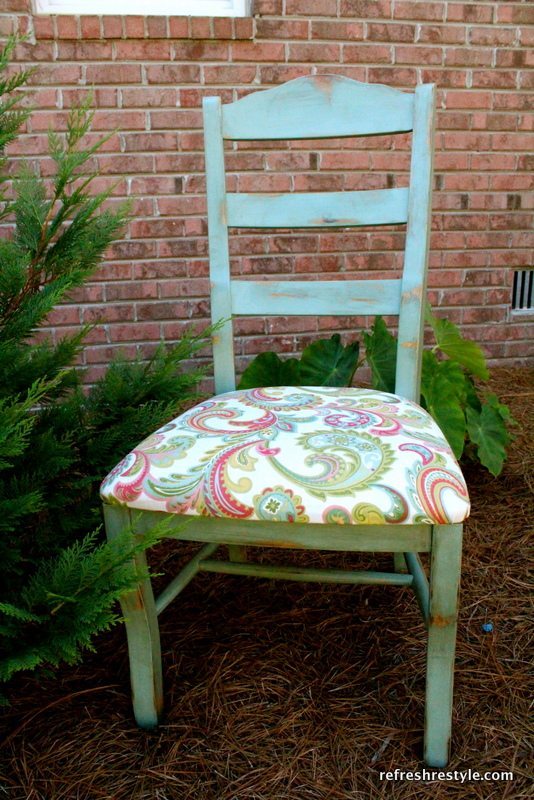 She never looked better.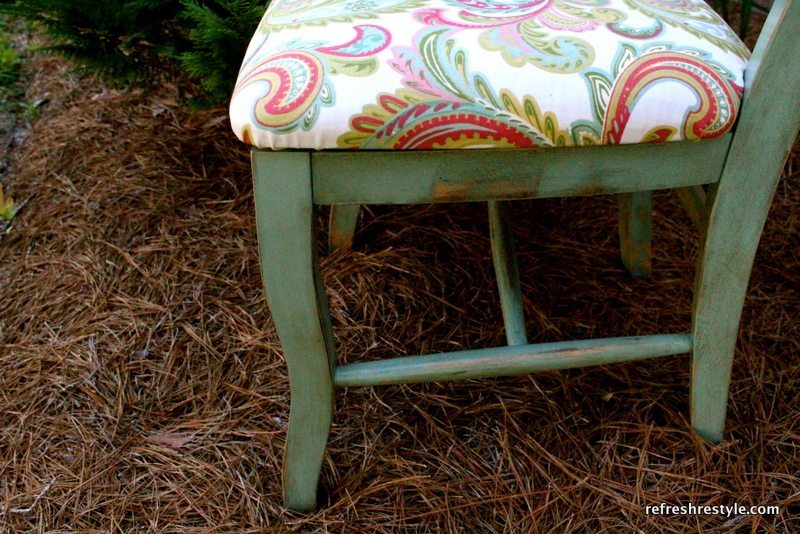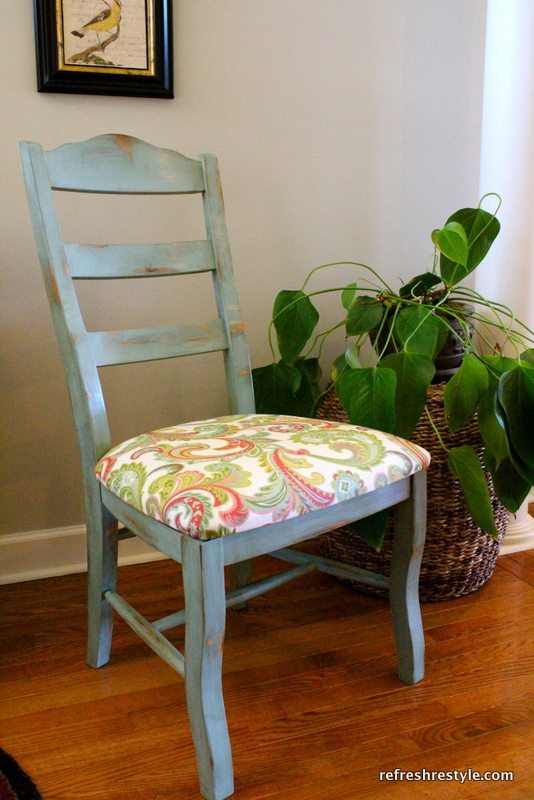 Sometimes you have to take-away to make something better!
Have you removed any arms?
Sharing: