Free ones, yes that right!
If you make spaghetti the homemade way that I do 🙂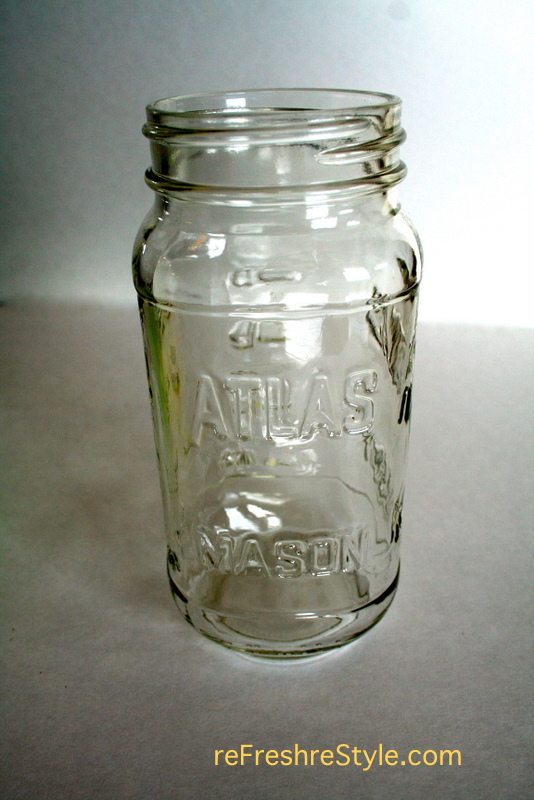 You can buy the Classico sauce, get a free mason jar~and a home cooked meal.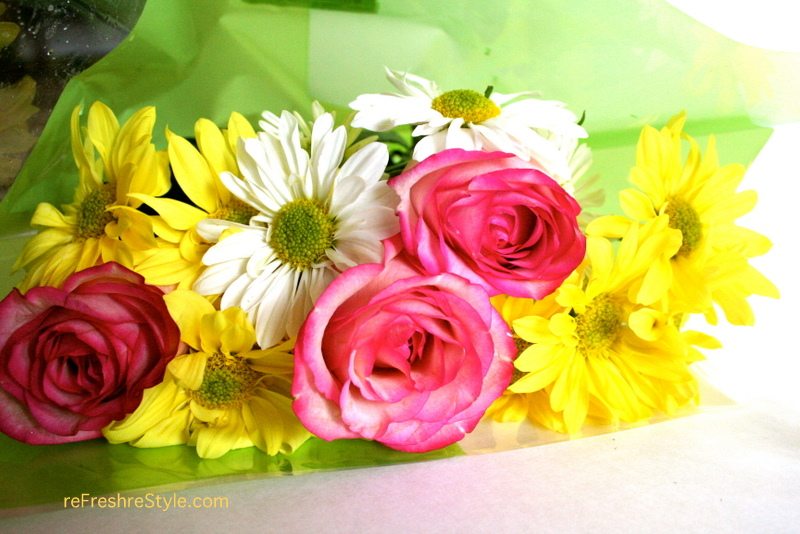 And when you bring those grocery store flowers home, you've got a sweet little countryfied place to put them.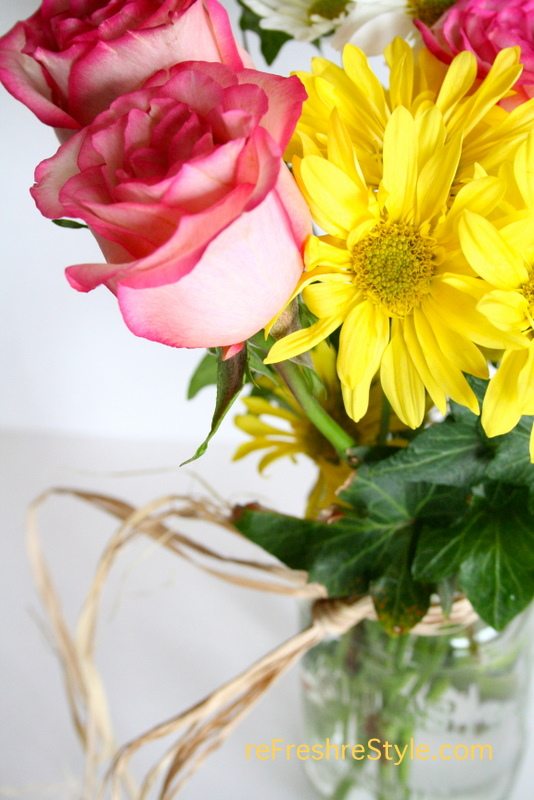 I was talking to a friend last night, she's a florist and she said, how can you work with flowers and not be happy.
You know what, they make me happy too!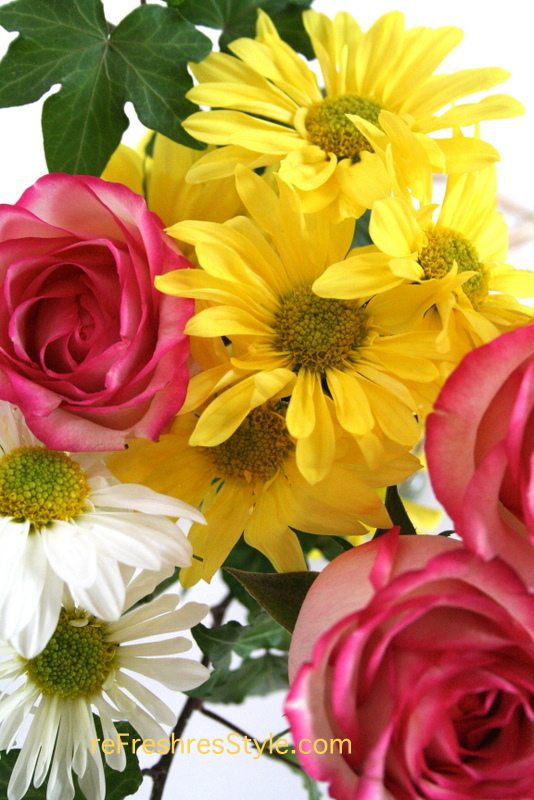 I can buy happiness and it only cost me $5.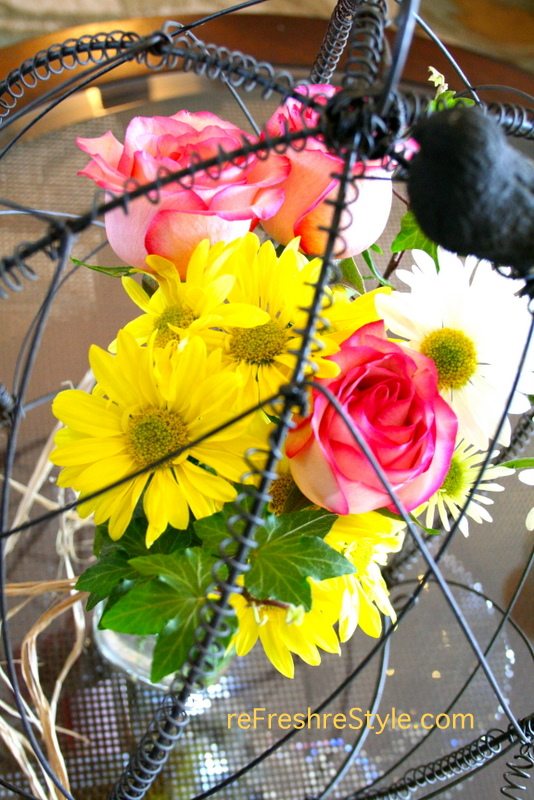 Now I know that you can't buy happiness, but at least you can put a smile on someones face.
I hope these are making you smile!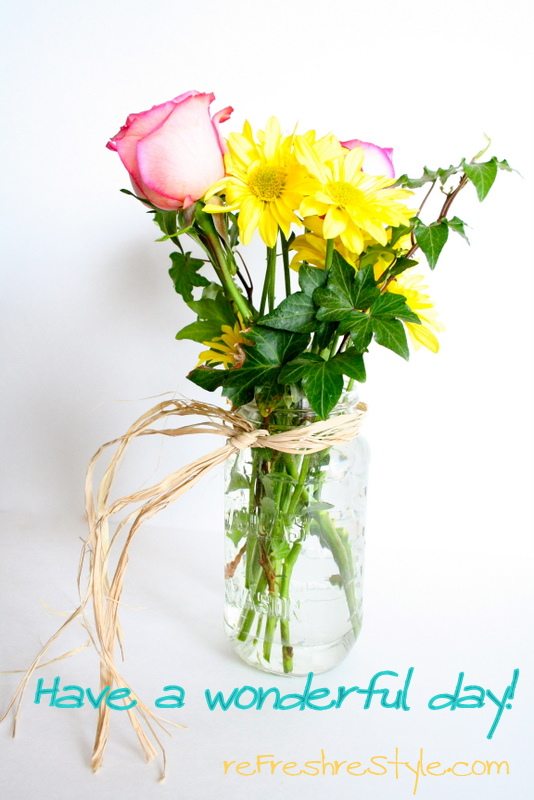 If you have a great recipe for spaghetti sauce, I may or may not want it 😉
p.s. Classico did not sponsor this post, but if they want to, they can 🙂
p.s.s. I hope you'll be joining us for the Spring'tacular Linky Party
There are two great parties going on today:


Repurpose, Remodel,Reveal at The Rooster and The Hen
and
What do you want your blog to be when it grows up?
I know I have ever changing hopes for my blog, but I decided to write some down and
put them in to motion. What about you?