Mirror Makeover with
Annie Sloan Duck Egg Blue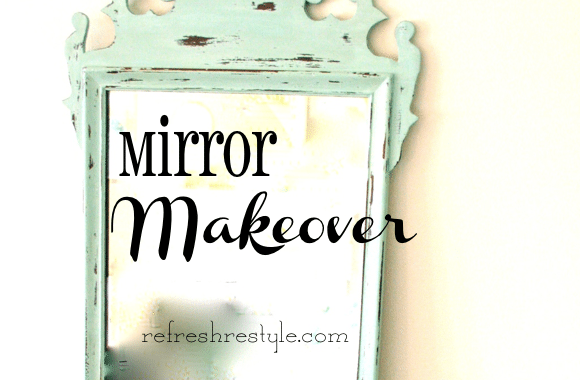 Have you noticed that a lot of my projects start out brown, dirty and in need of some repair?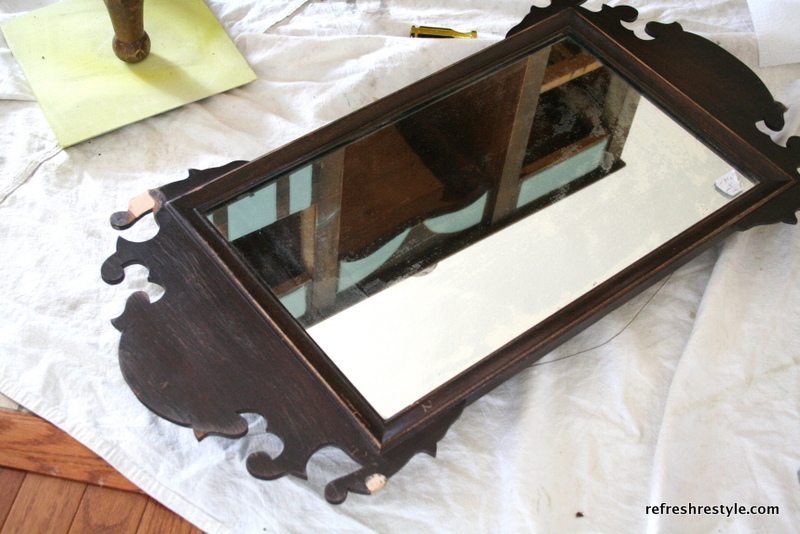 My friend "K" and I went on a whirlwind treasure hunt about an hour south of our town.  We had a great time, got lost several times-that's another story.
 When I happened on this treasure, I think she was a little surprised that I wanted it.  Chipped wood, hazy mirror, all the things I look for when treasure hunting 🙂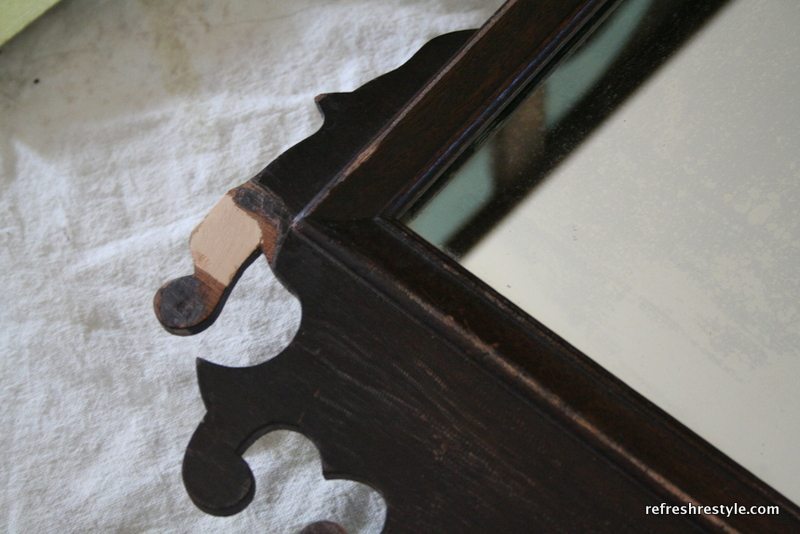 I used wood putty in the chipped areas and sanded after it dried. 
I painted the mirror with Annie Sloan Duck Egg blue, used a wet cloth to remove and distress.
Waxed with the clear wax.
The dark brown underneath never looked so good!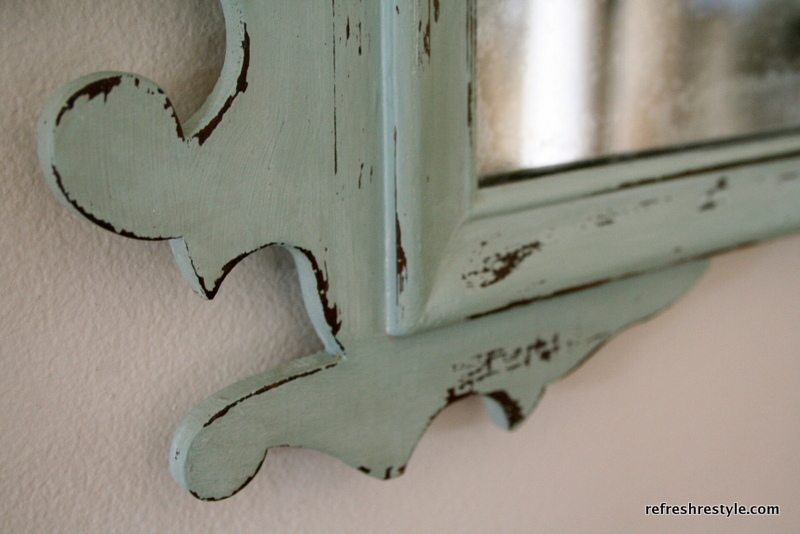 You can't even tell where the repairs were!  Just the way I like it!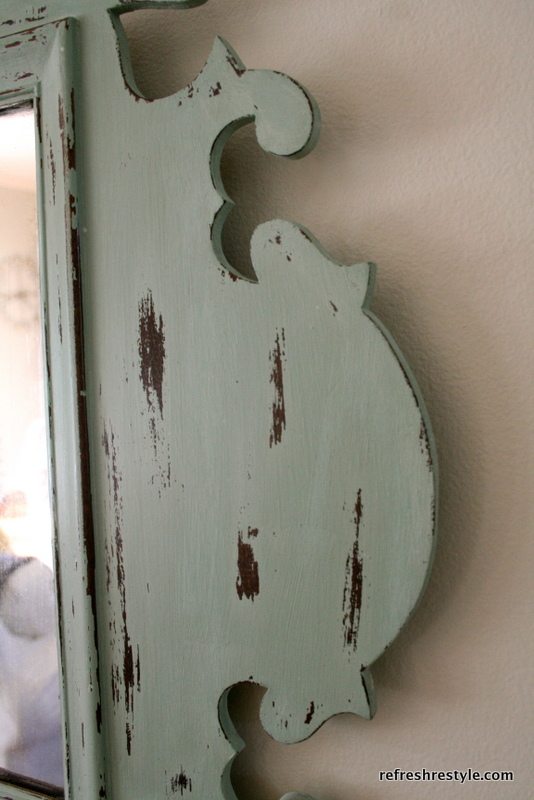 She looked pretty paired with the desk/vanity.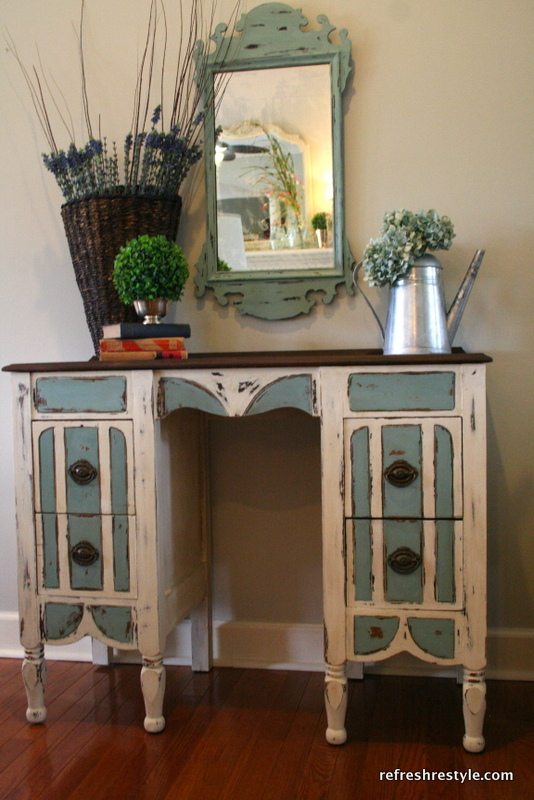 Have you found any chipped treasures lately?
See the Cottage Desk from Shabby Vanity <<<— Click there!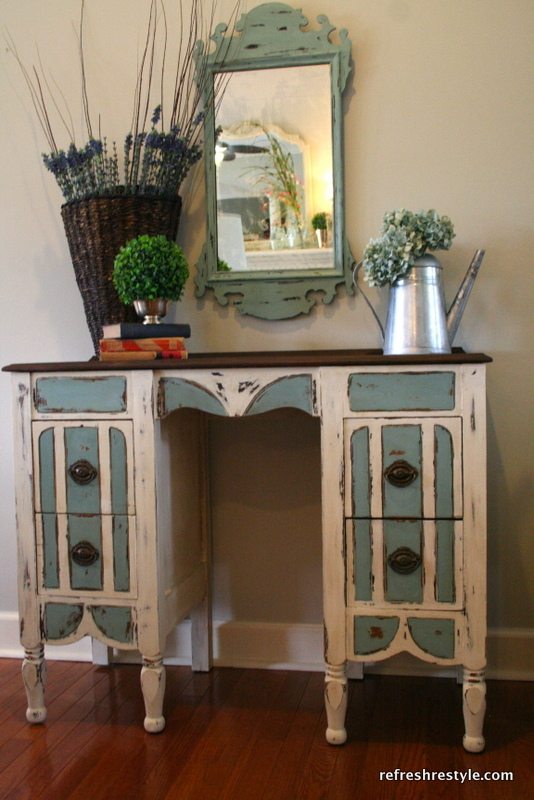 Sharing:
Uncommonly Yours, Savvy Southern Style, The 36th Avenue, The Shabby Creek Cottage