Vanity/Desk Makeover
With Annie Sloan Chalk Paint
I was so excited to run across this old vanity.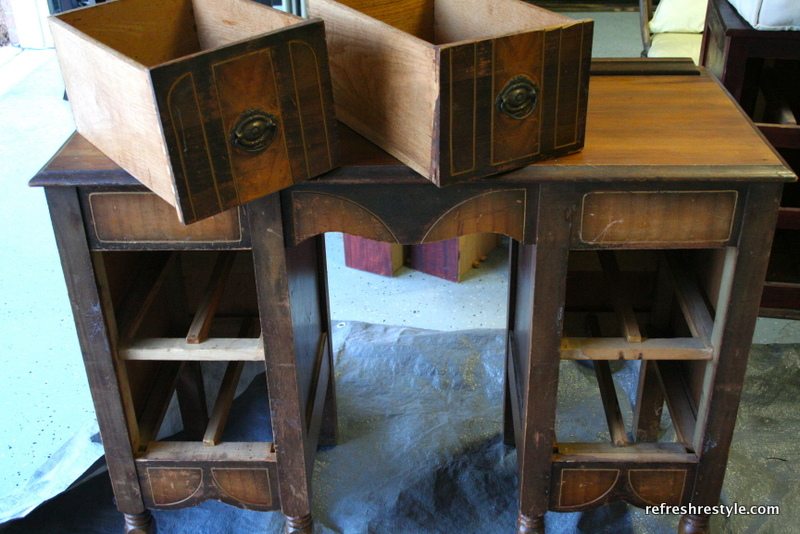 Mentally it was in great shape 😉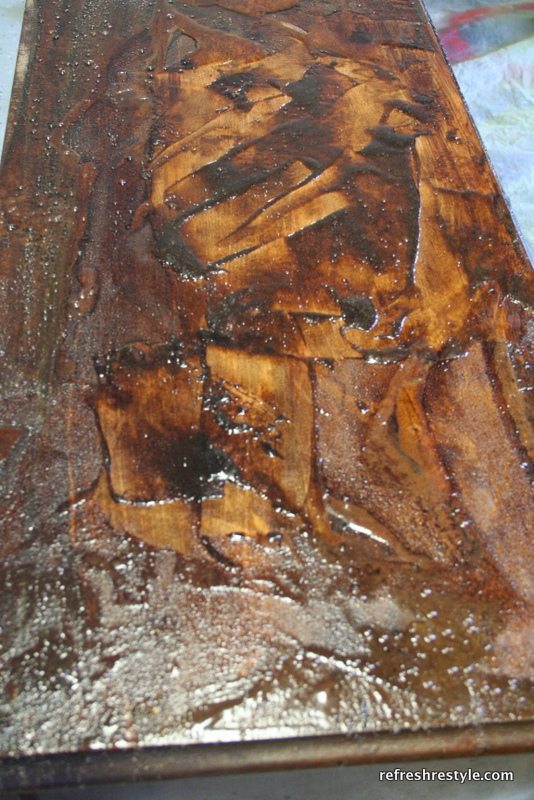 and Mama always taught me to never judge a book by it's cover.
Or a vanity.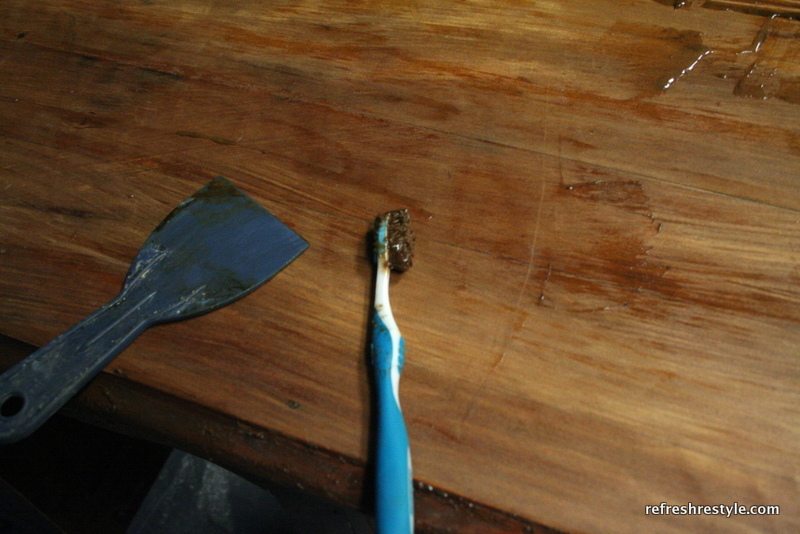 My tools of choice, when stripping.
Mr. reFresh's toothbrush and a plastic scraper.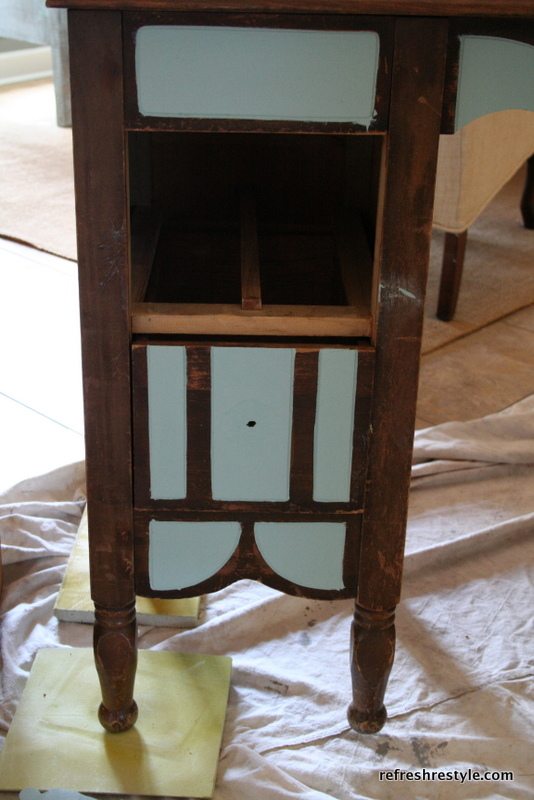 I wiped it all down, put the toothbrush up.
Painted the details with Annie Sloan Chalk Paint~Duck Egg Blue.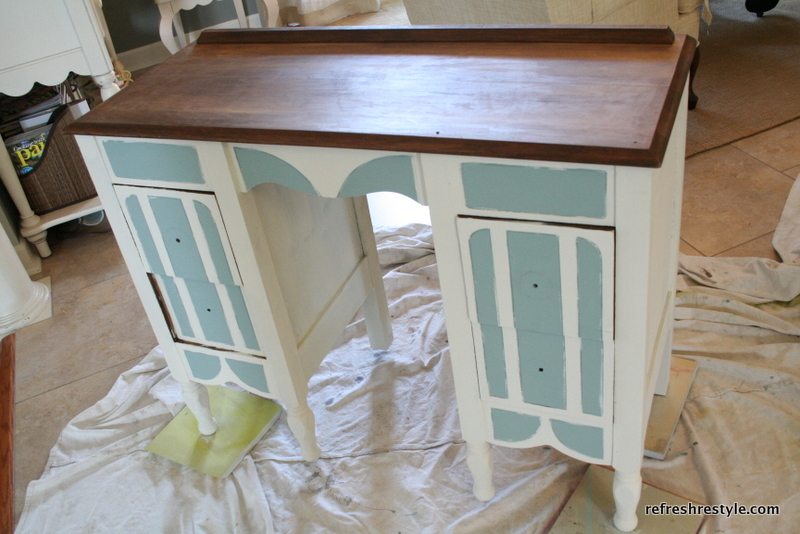 Painted the rest ASCP~Old White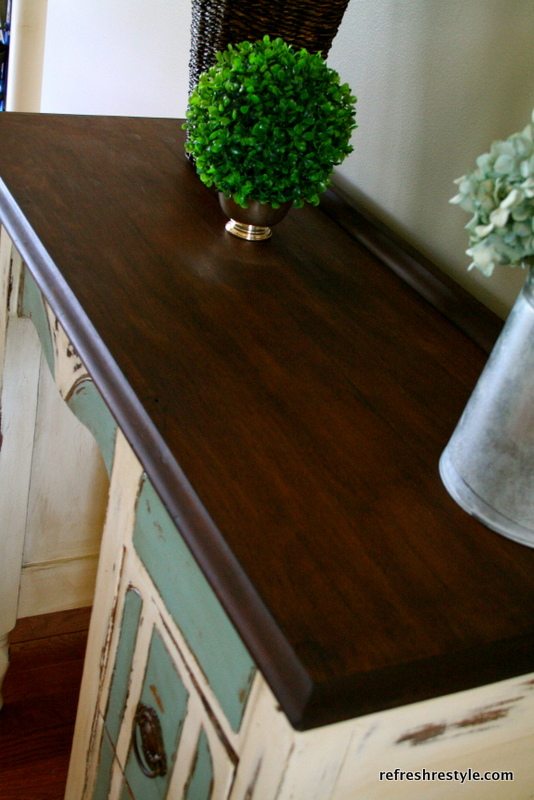 Stained the top.
This was the most exciting part for me.
Most of the time I don't find stuff with great tops.
This one is pretty great!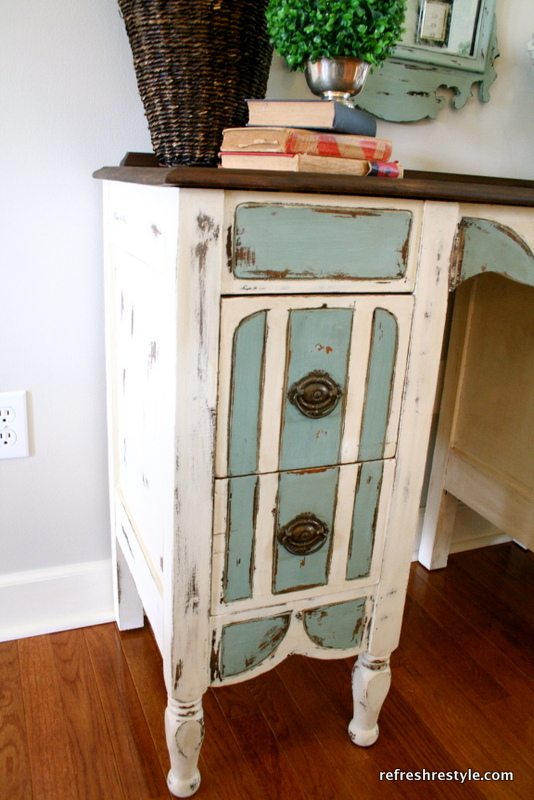 I used a sanding block and distressed the mess out of it.
Applied clear and dark wax.
I used a small paint brush to put dark wax around the duck egg blue, in the crevasses.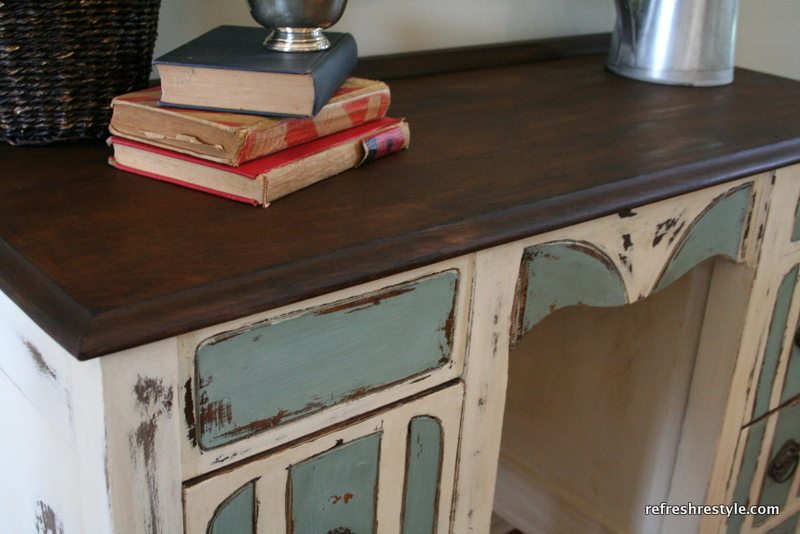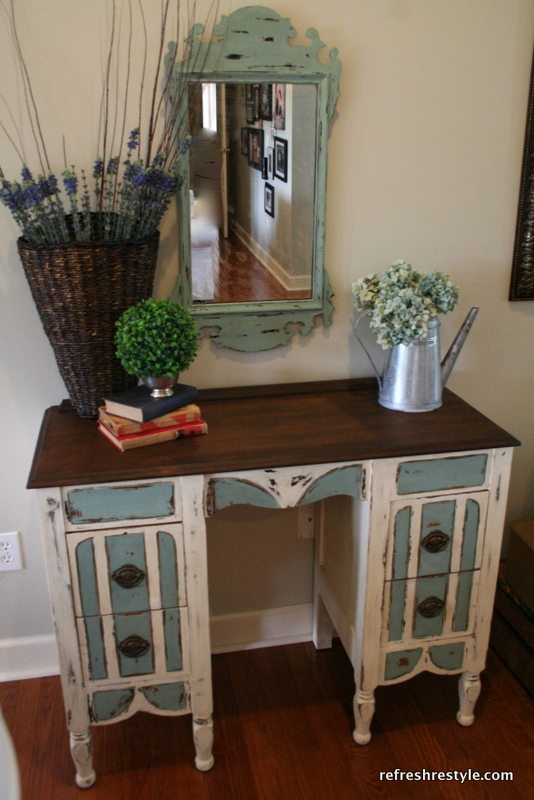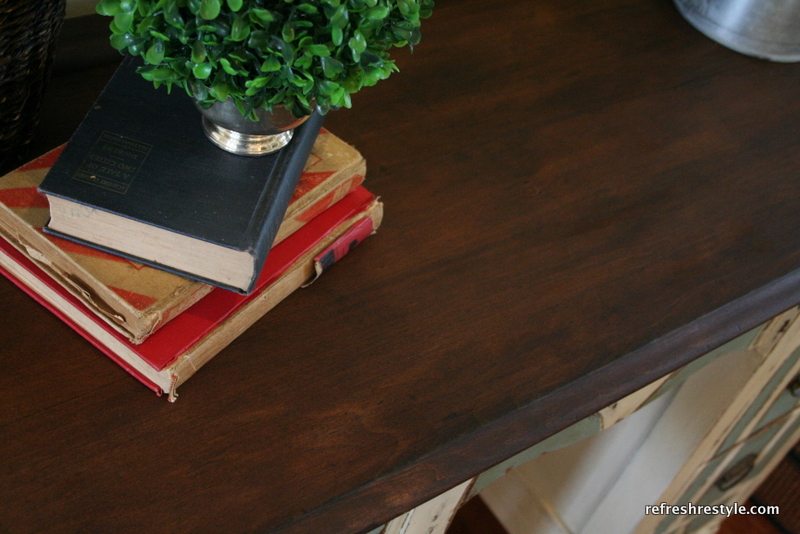 She's come a long way.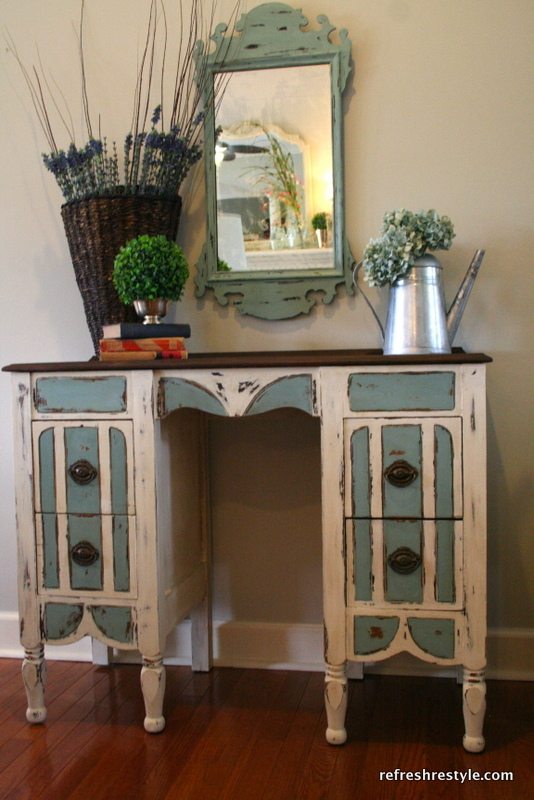 That was his old toothbrush.
And he loved that he was able to contribute to the makeover.
Even if it was through an old toothbrush.
We had some fun on Facebook, the night I did this piece.
Laughing about the toothbrush.
Follow my page if you'd like, I'm on there
every chance I get 😉
See the Mirror Makeover here: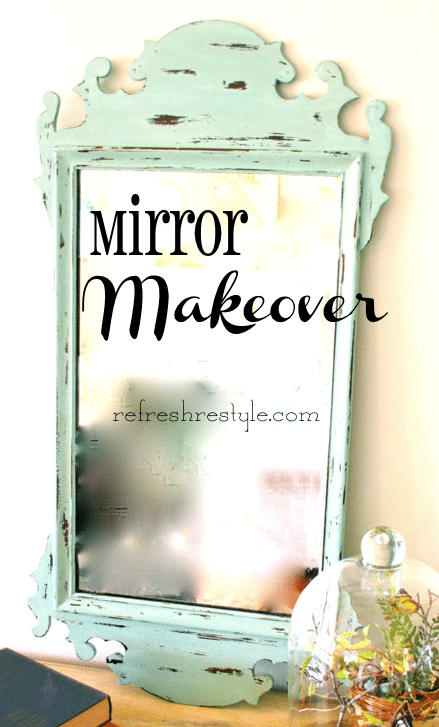 Sharing here:  Miss Mustard Seed, Tatertots & Jello, Funky Junk, Southern Hospitality, DIY Showoff