MODERN FARMHOUSE BEDROOM MAKEOVER
I wanted to try something new with this room makeover and keep my farmhouse vibes. The first thing on my wish list was a dark focal wall. Today I'm sharing how my modern farmhouse bedroom came together.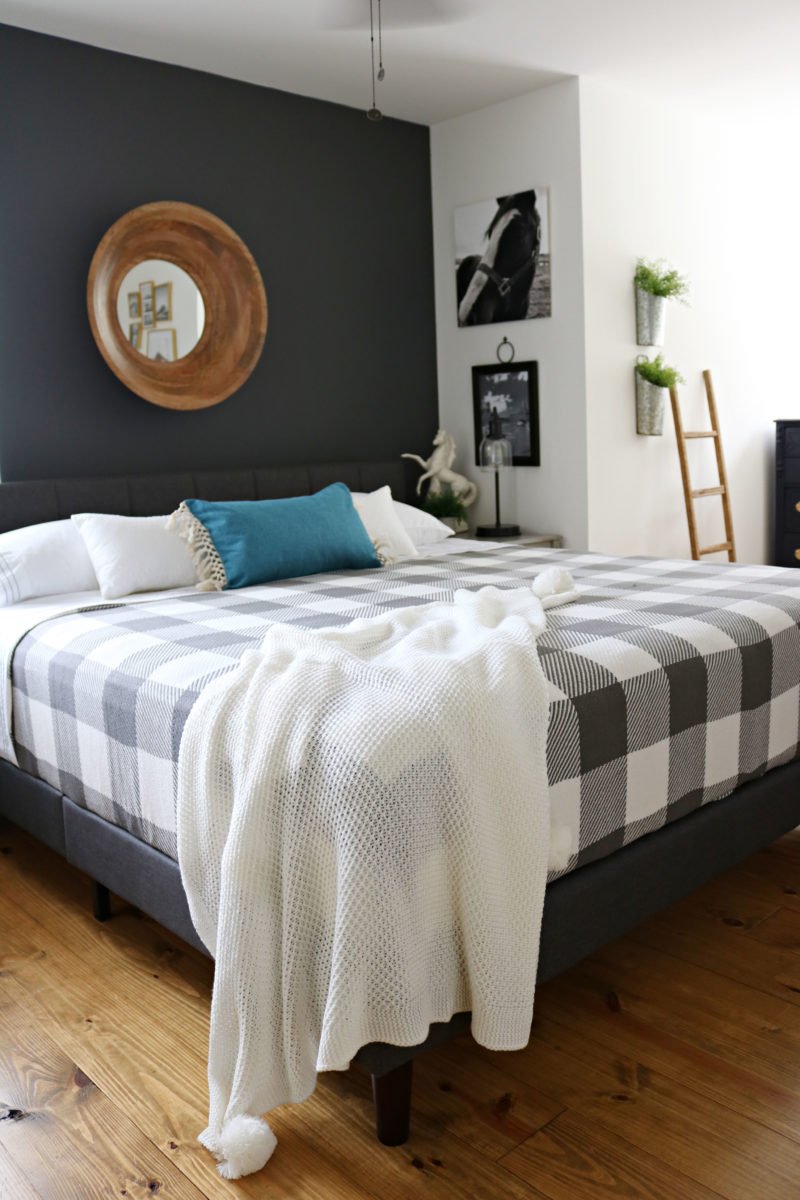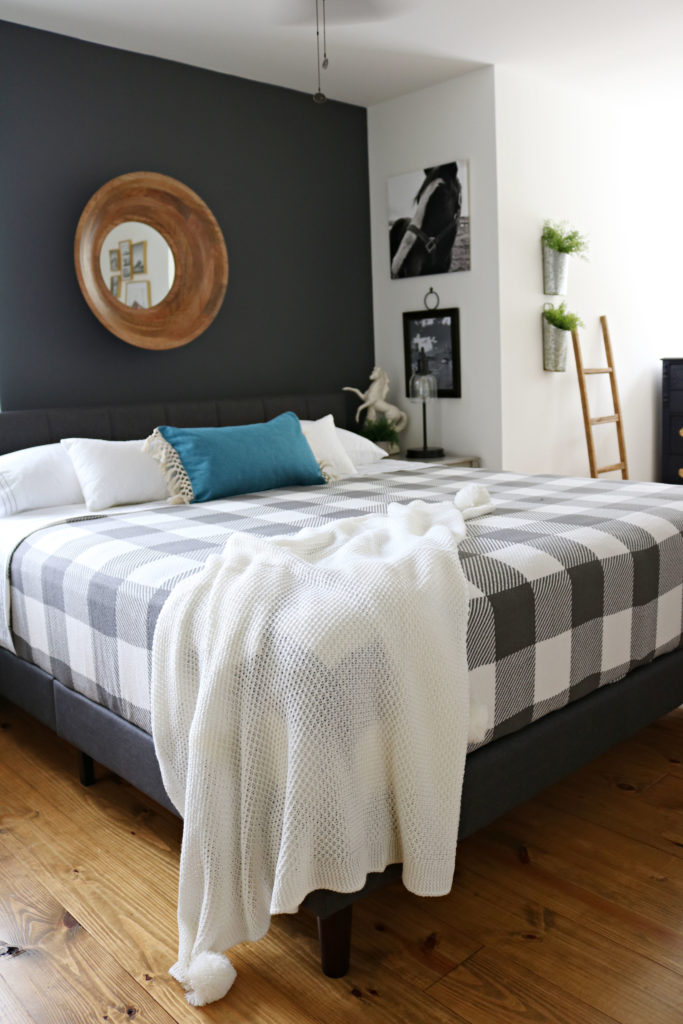 I'm a brand ambassador for Better Homes & Gardens at Walmart, they make it easy to makeover any space on a budget. I will be adding my affiliate links after each item for your convenience.
BEDROOM BEFORE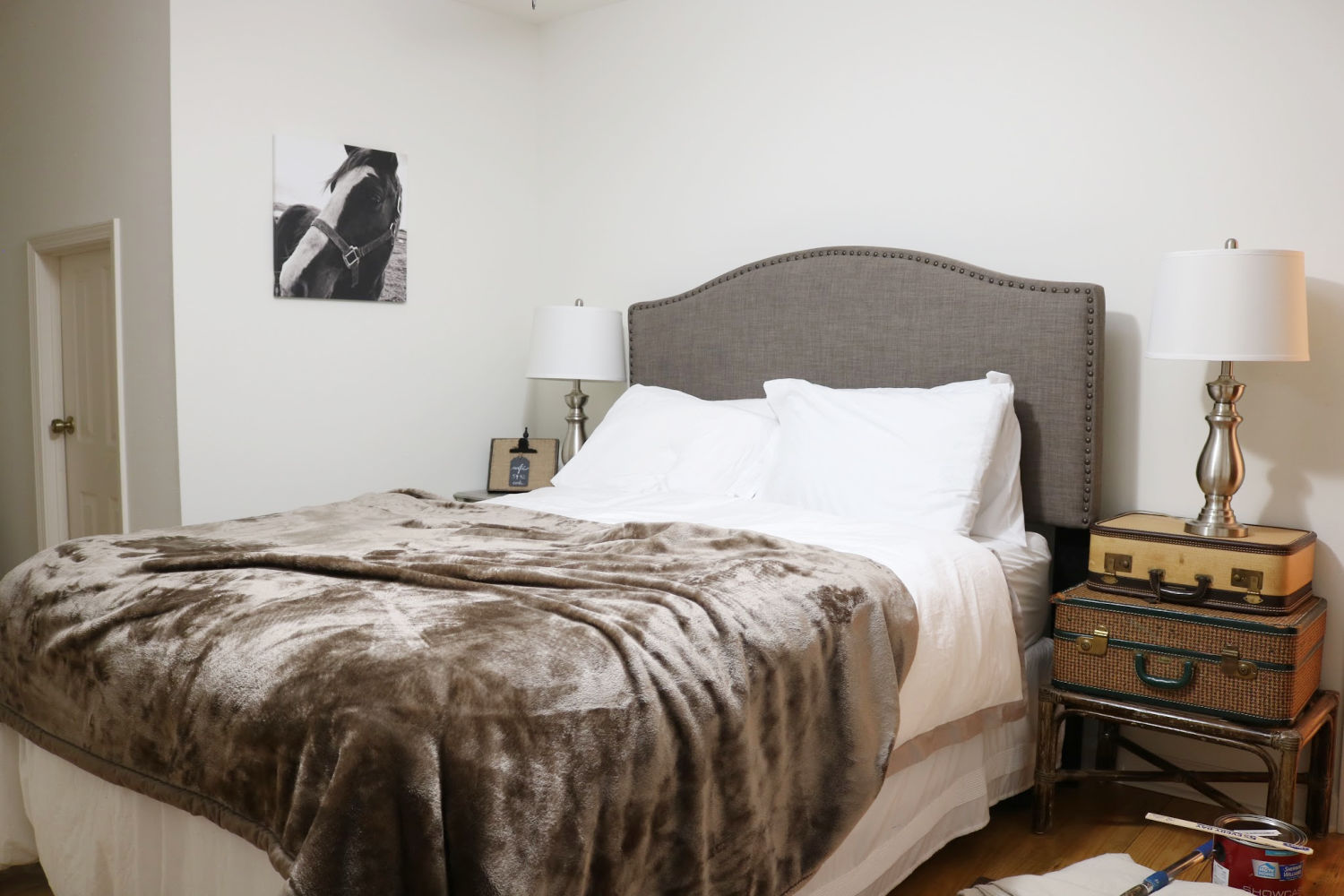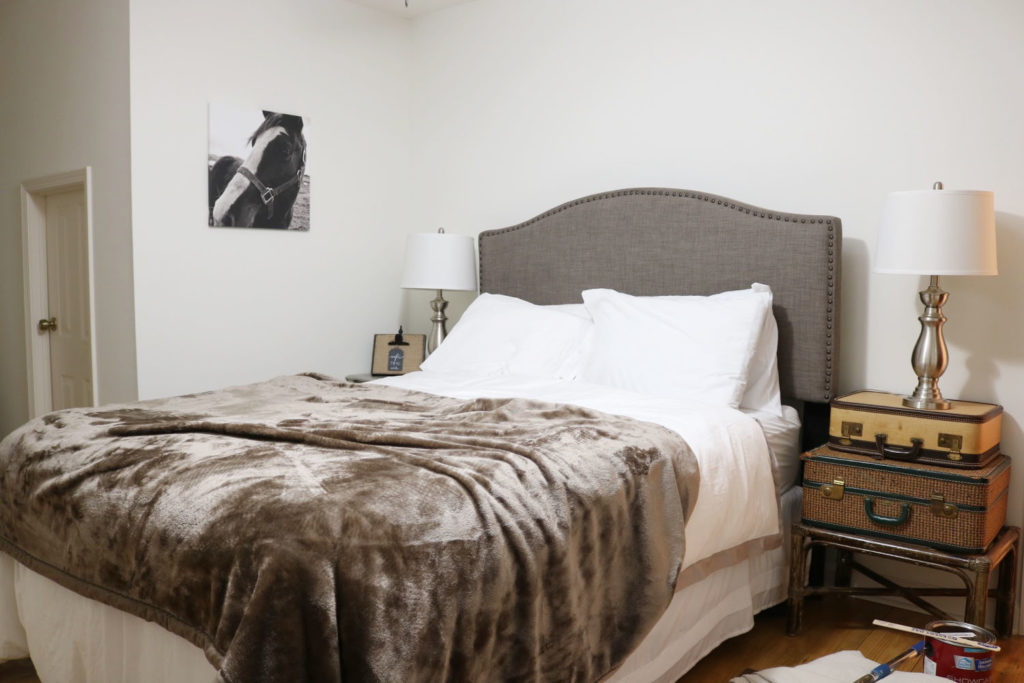 I looked a this photo and realized how bad the room looked, it was not my style at all. Obviously, I started and never finished. I love farmhouse style, it is warm and cozy with a look of collected over time. My guest room was not looking cozy at all.
BED AND PAINT COLOR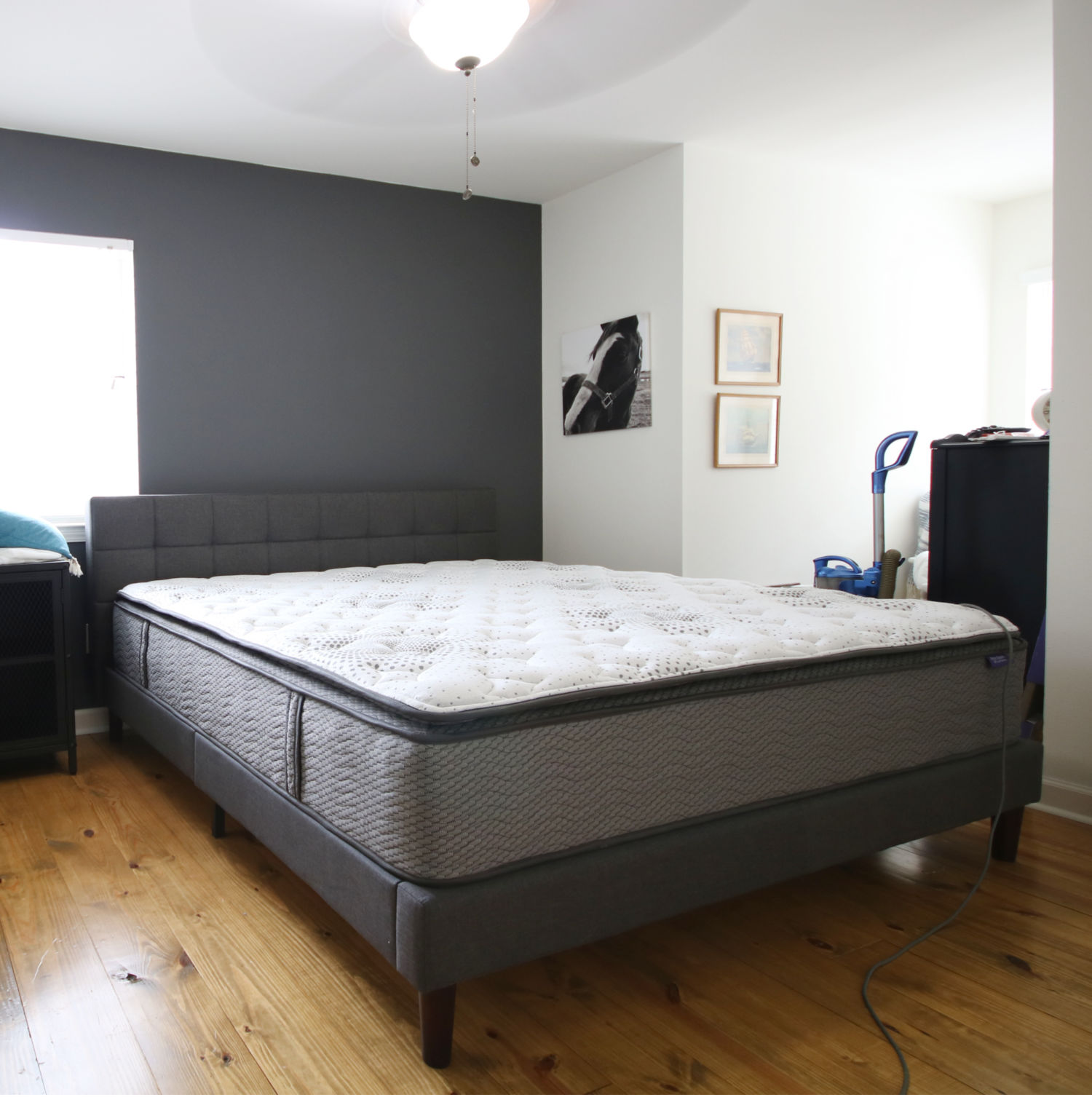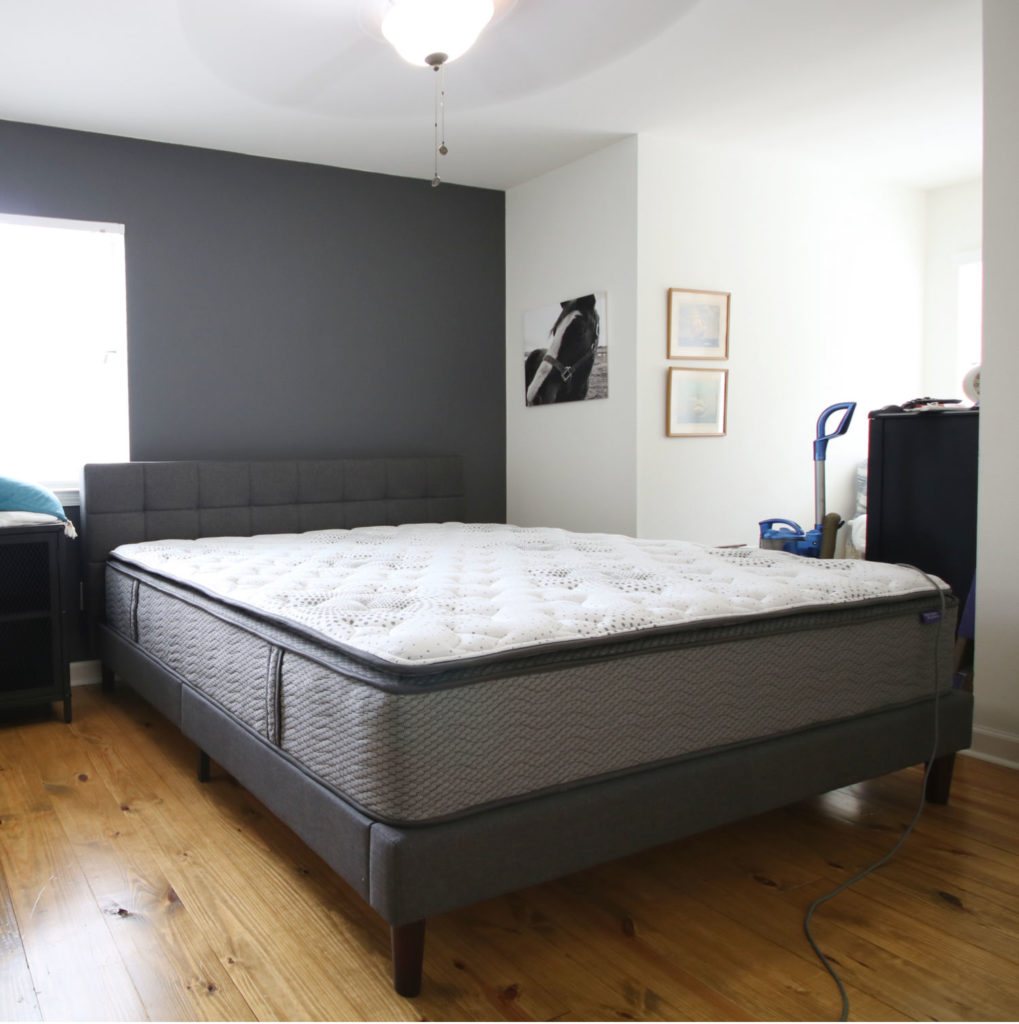 Originally there was a queen sized bed in the room. After measuring the space, I realized I could use a king size bed, if I relocated the sleeping area to the window wall. I chose this bed because of its low profile headboard. It doesn't block the window much, just one small area.
TIP: Color match the wall color with the headboard to create the illusion of more space.
BED: Better Homes & Gardens Knox Upholstered Platform Bed (multi sizes – $149-$289)
WALL COLOR: Peppercorn (HGTV Home by SW)
The platform bed came in one long box, everything was packed in the back of the headboard. It was so easy to put together. This was my first bed in a box and I love it!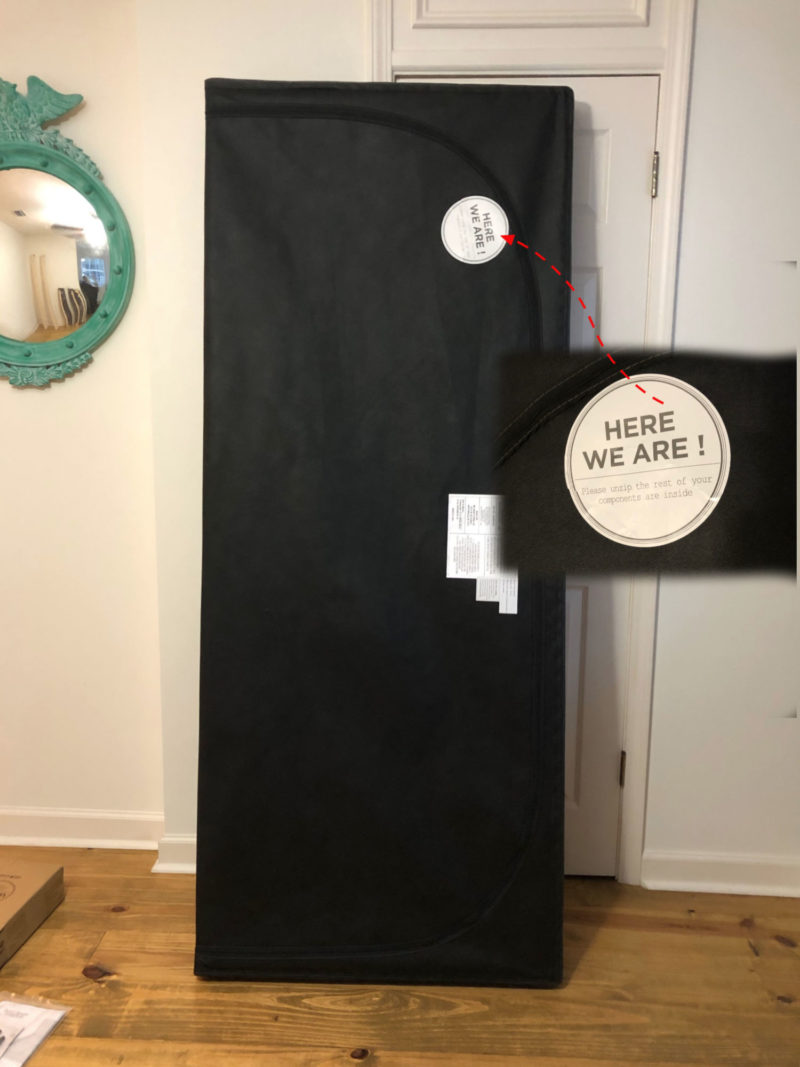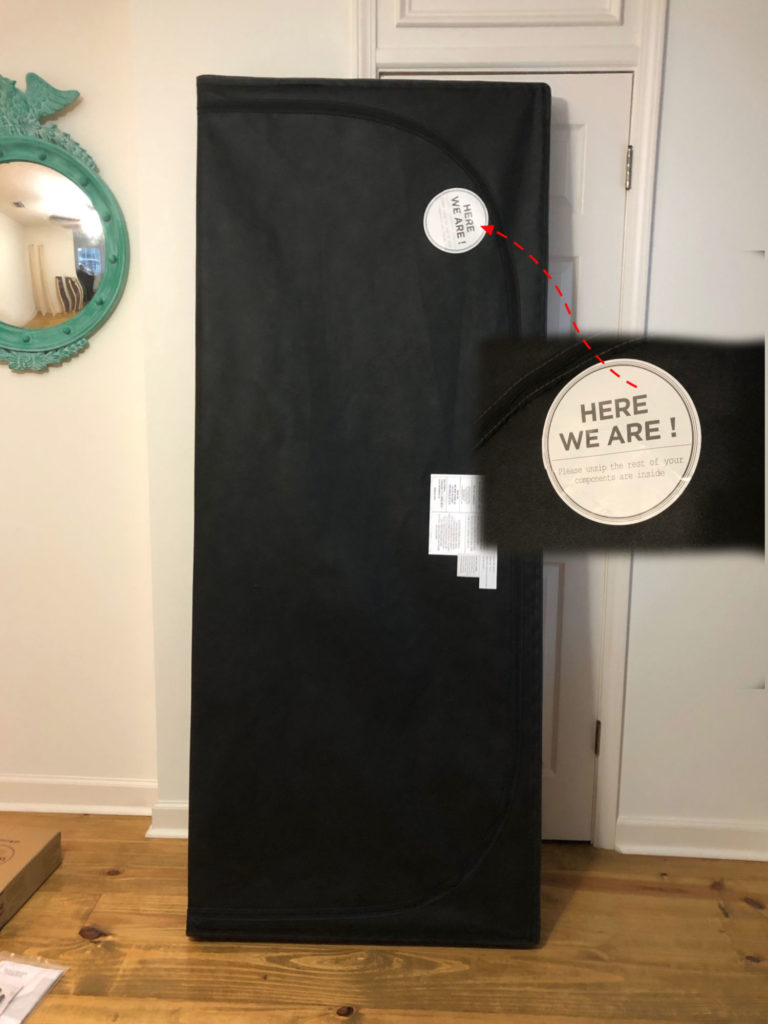 Everything fit perfectly together and the wood slats take the place of a box springs. Making a bedroom makeover quick and affordable.
MATTRESS INSTALL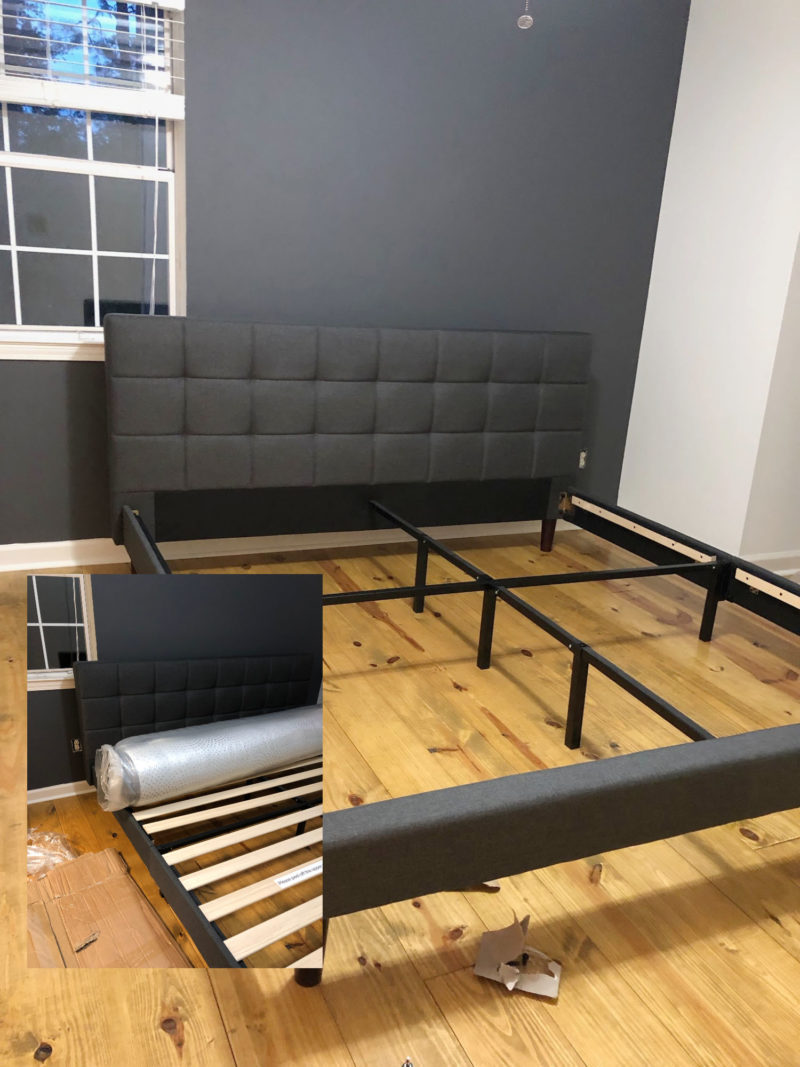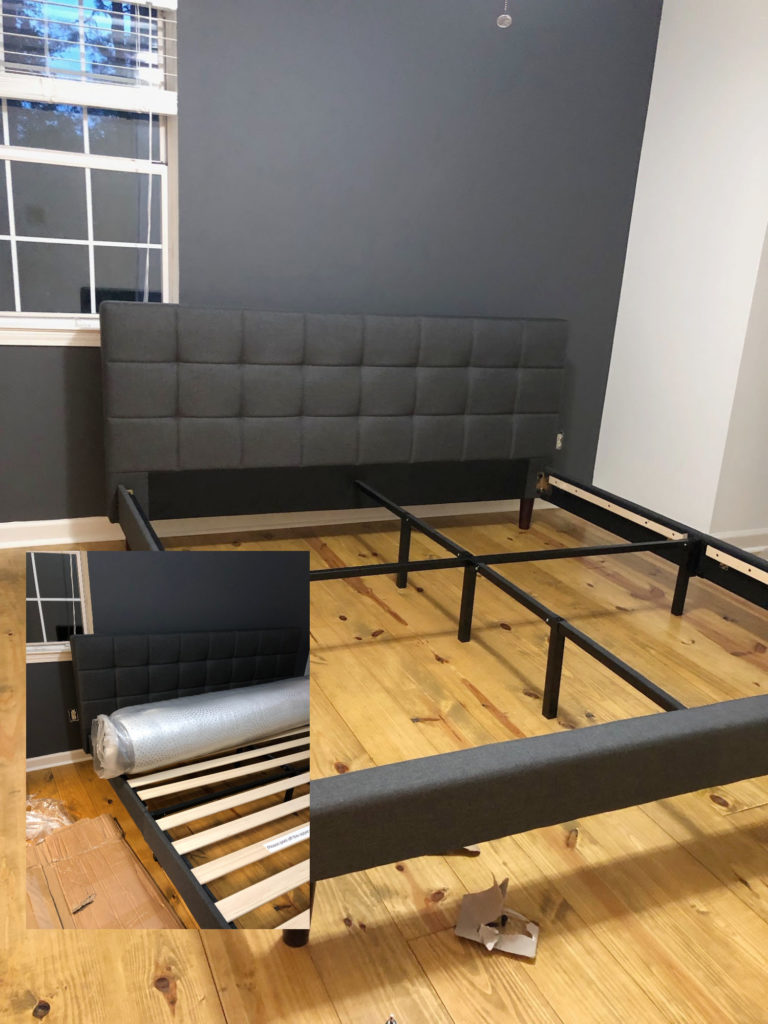 The mattress arrived in a box also. I am still amazed at how easy it was to handle. We placed it on the wood slates on one end of the bed, removed the plastic and unrolled it to fit on the bed. It takes about 48 hours for the mattress to return to its' original shape after being compressed for shipping. This mattress is so comfortable! I just wish we had this option when we replaced the mattress in our master bedroom.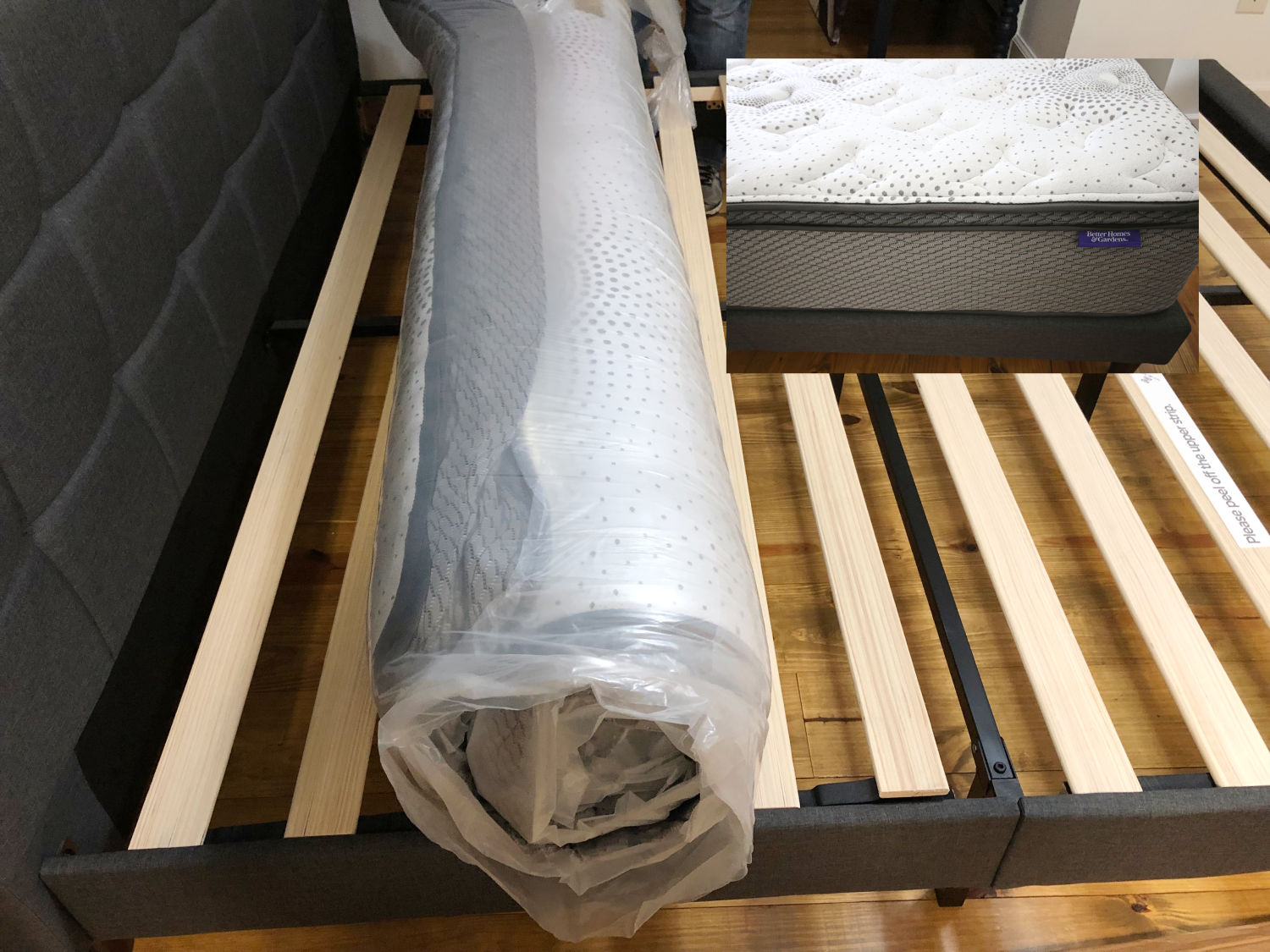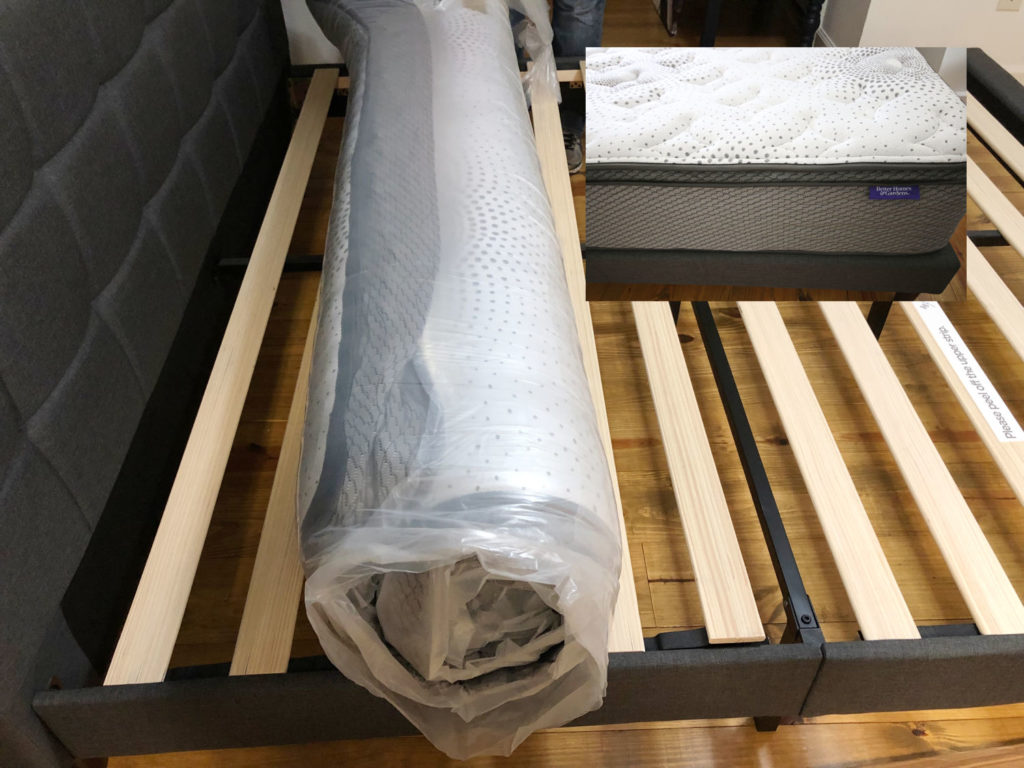 Can you believe it, that's a king sized mattress! You can find the mattress here: Better Homes & Gardens Plush Comfort Independently Encased Mattress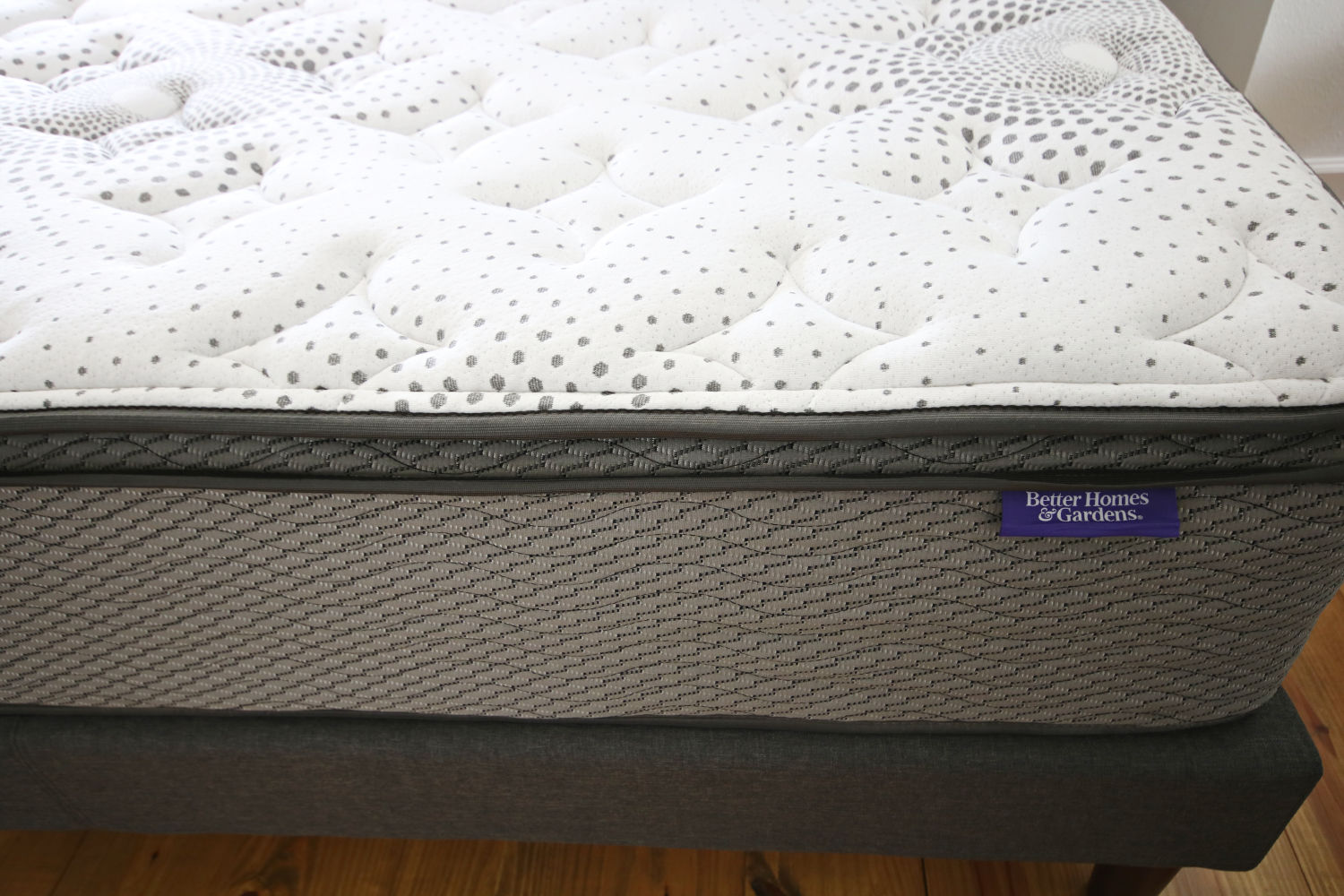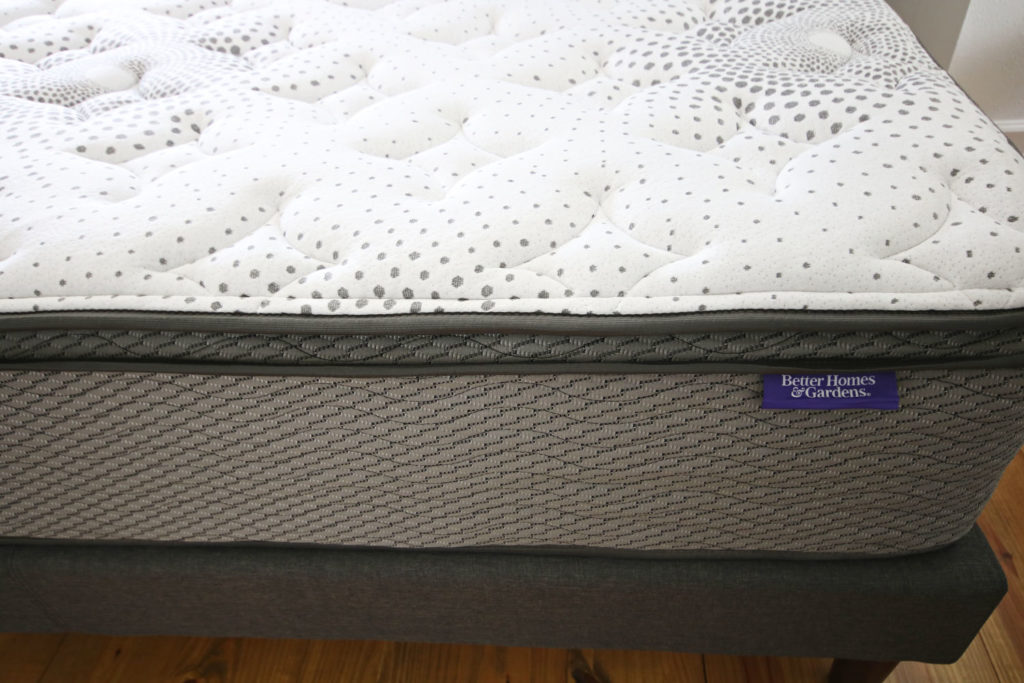 FARMHOUSE DECOR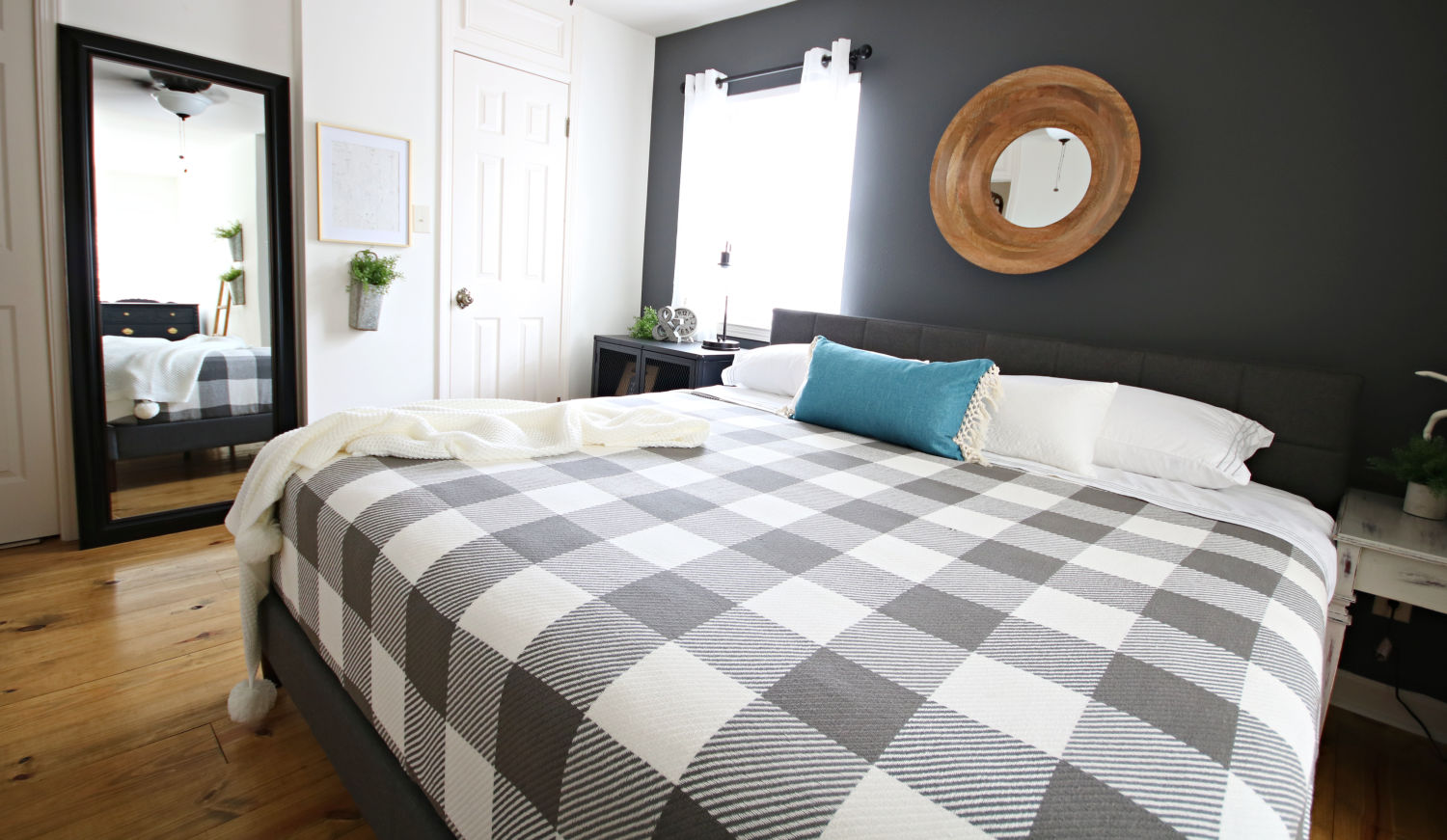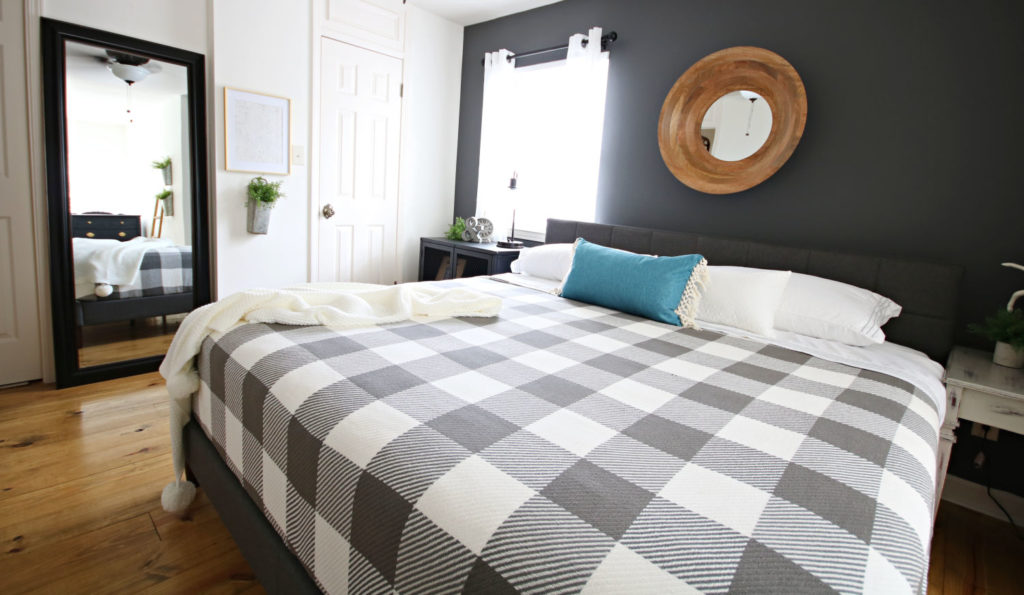 The wall color and bed are the modern elements of this farmhouse makeover. I knew that by shopping the house and using this buffalo check blanket it would all come together. I tried several item over the bed but finally settled on this mirror that I had above a desk in our master bedroom. The wood tones match the pine floors and it adds a lot of warmth to the dark wall. As you look around the room, you will notice that most of the accessories have been used around my house for many years.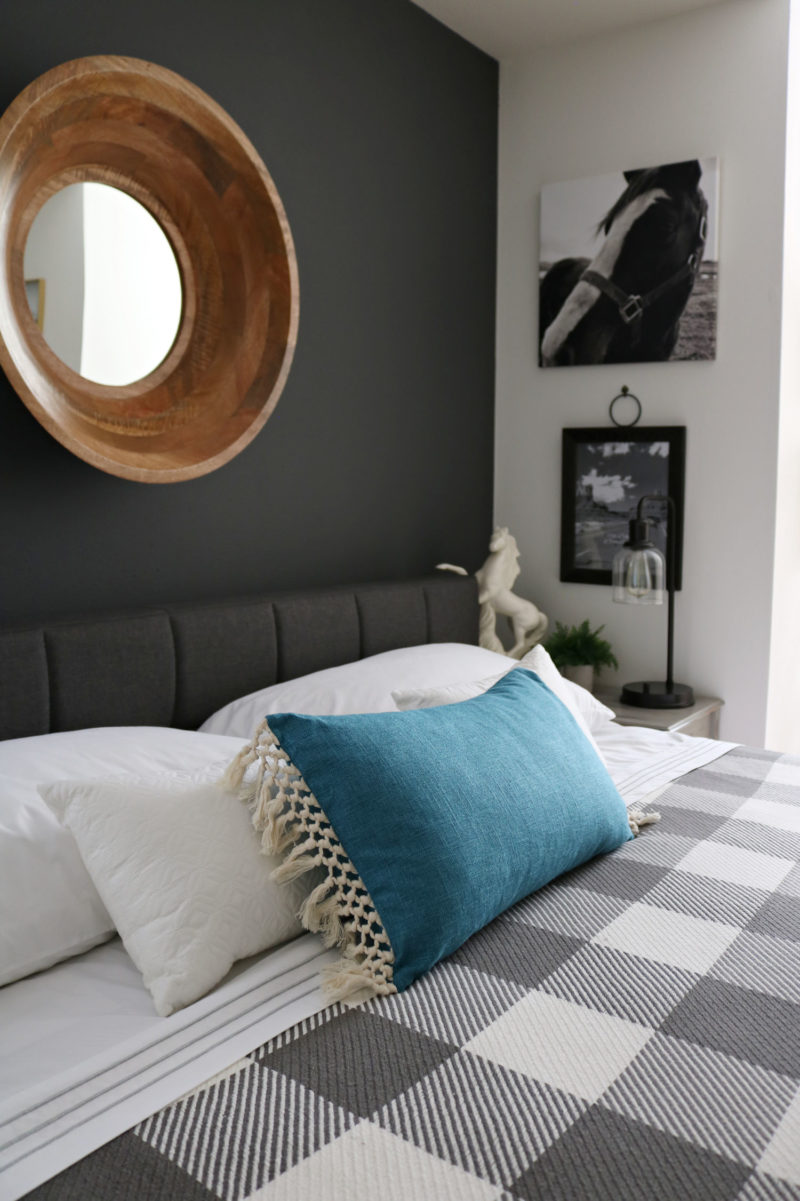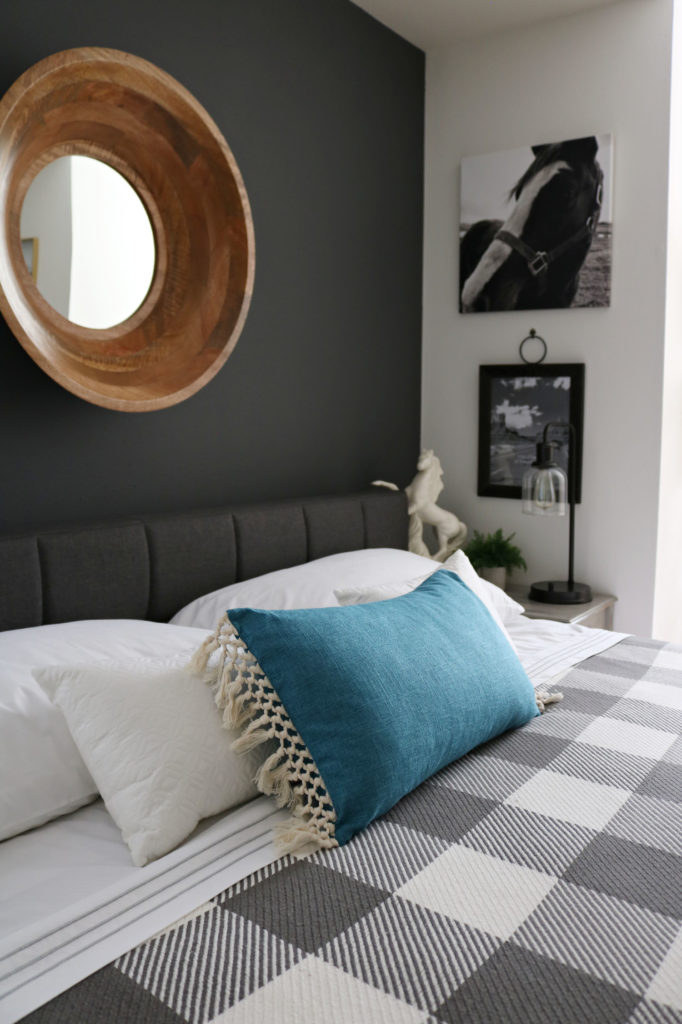 All Better Homes & Gardens items, just click on each item:
14″ x 24″ Pillow – feather filled fringe pillow ($16.87)
Luxury Embroidered Sheet Set ($43.99 King Size – I found the gray and white in the store.)
Classic Buffalo Check blanket ($29.96)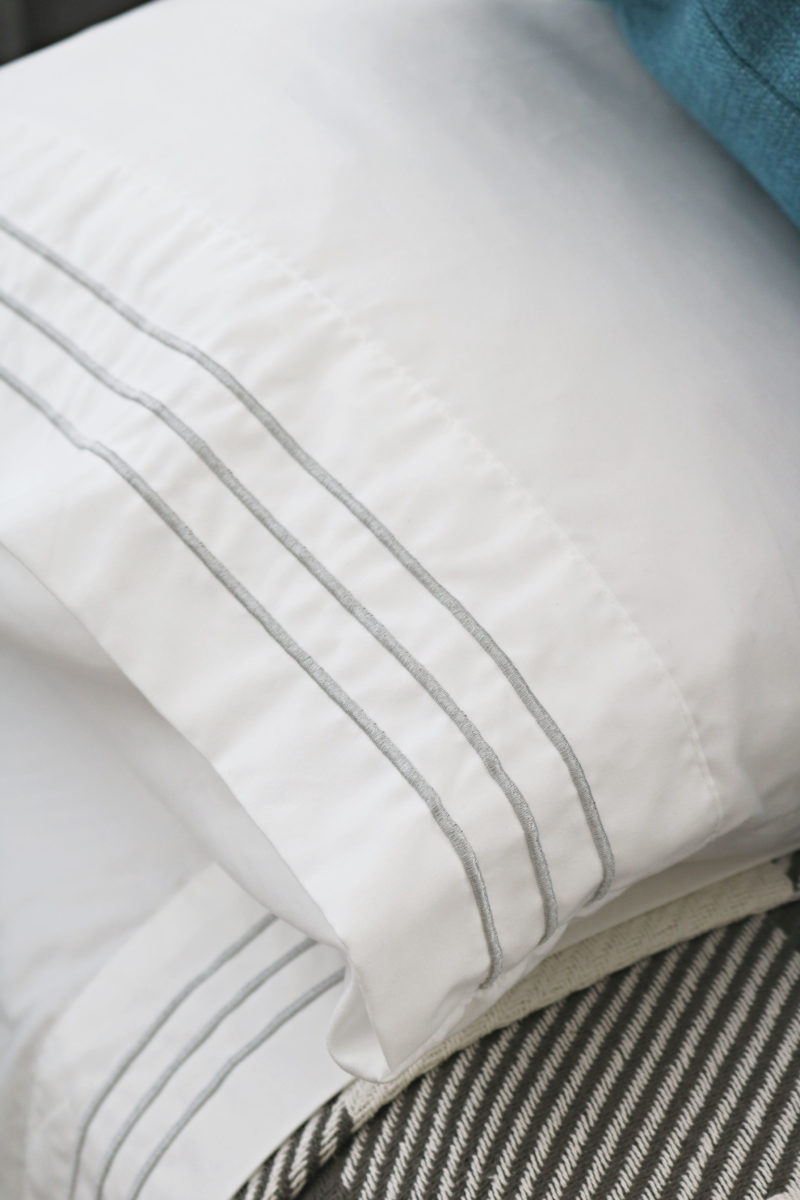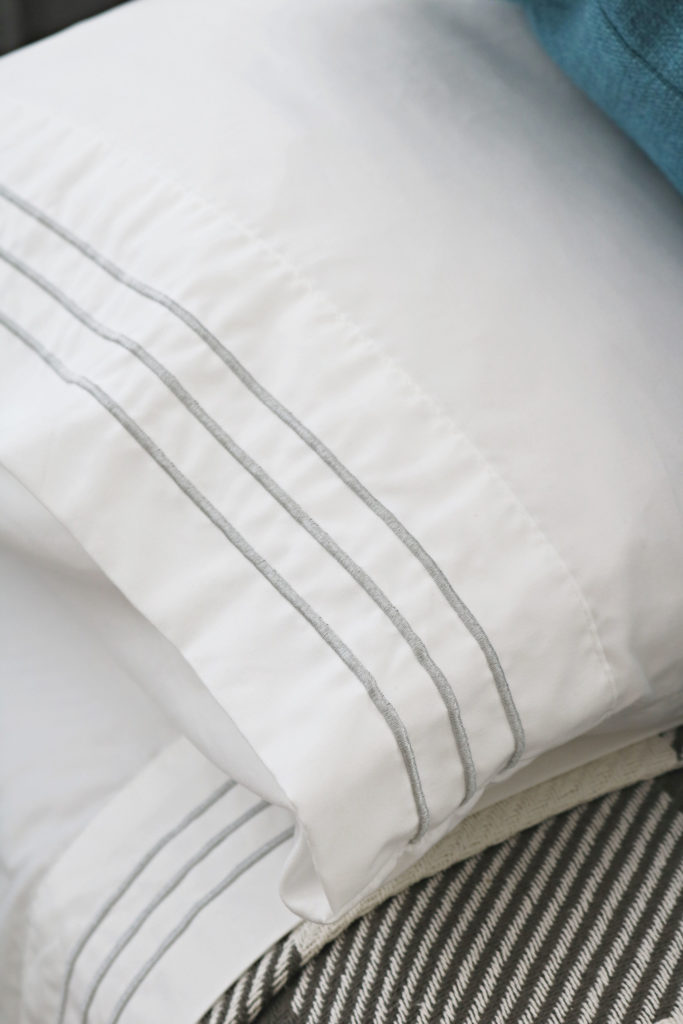 I kept the room neutral by using gray, white and black. The greenery and pillows really stand out, adding a little color really makes the single items stand out.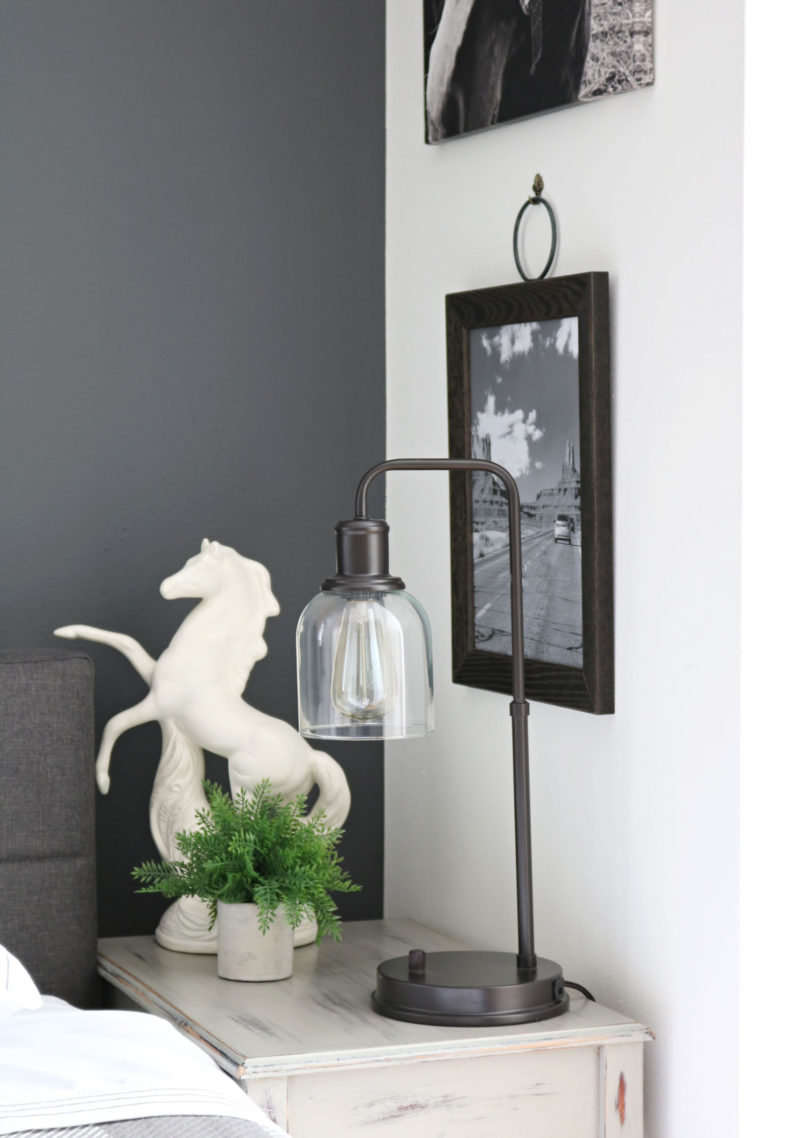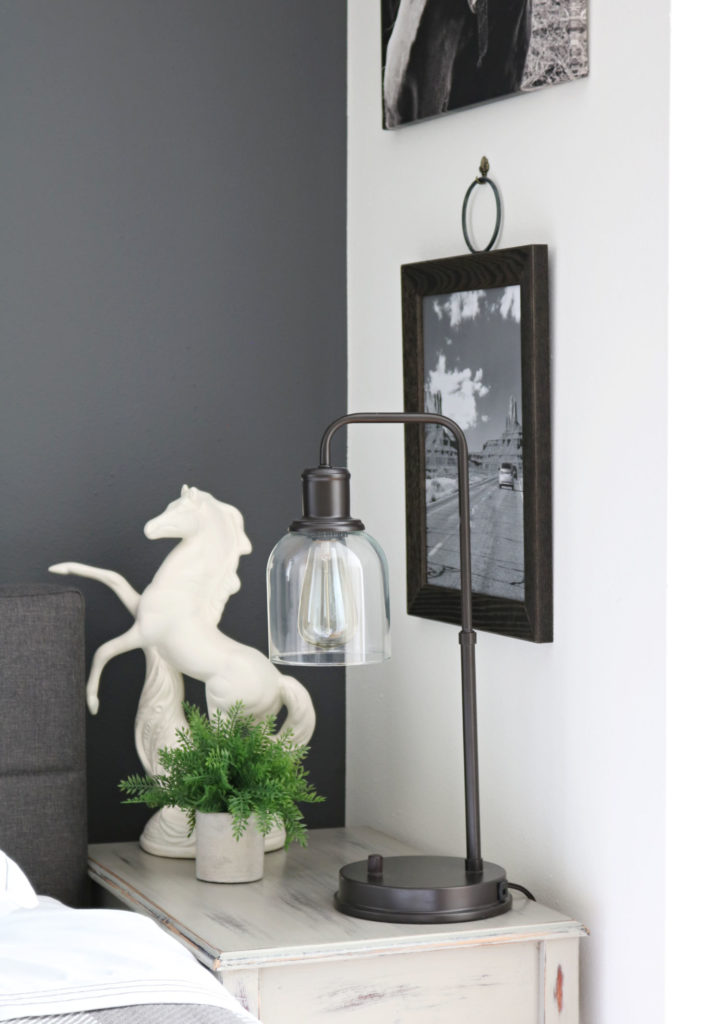 To keep the cozy, eclectic vibes, I added a mix yard sale finds, like the painted horse with the glass and metal lamp on this side table. For the art, I used the black and white horse canvas that was already in the room and added a black and metal frame below it on the right side of the bed. For the left side, a metal
BETTER HOMES & GARDENS ITEMS USED:
11″x14″ Wooden frame with metal ring ($19.99)
Multi Function Industrial Media and Accent Cabinet ($139.00)
Bronze USB Desk Lamp ($29.92)
Better Homes & Gardens Ampersand (found at Walmart)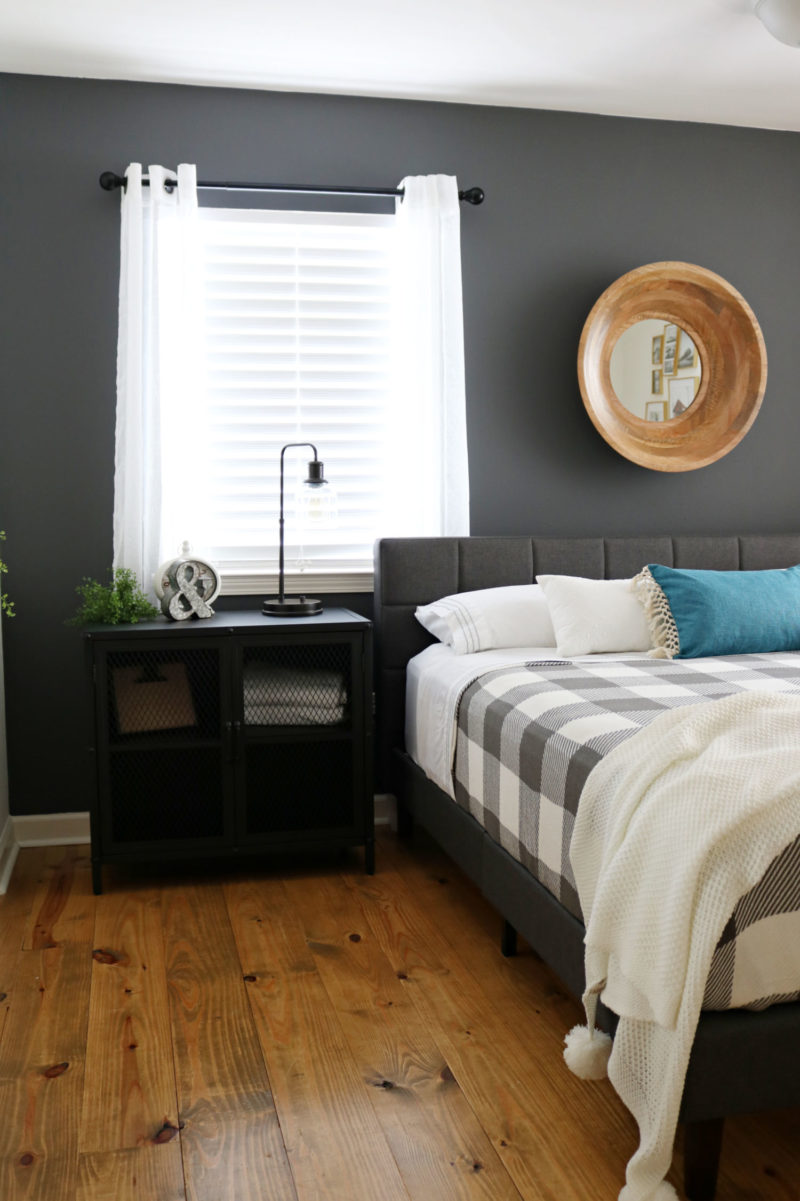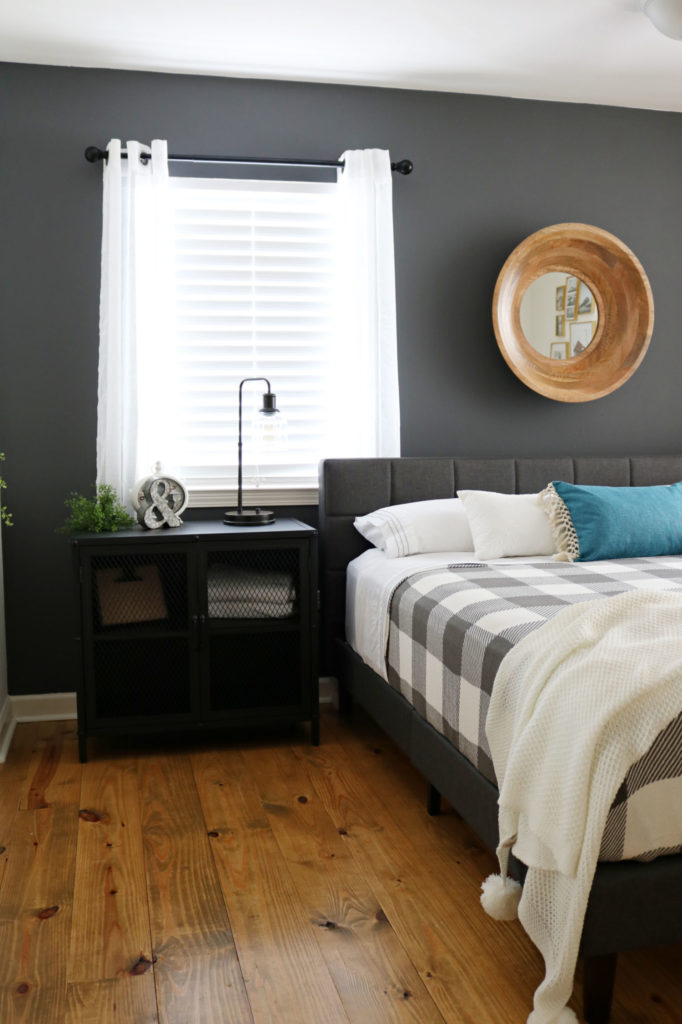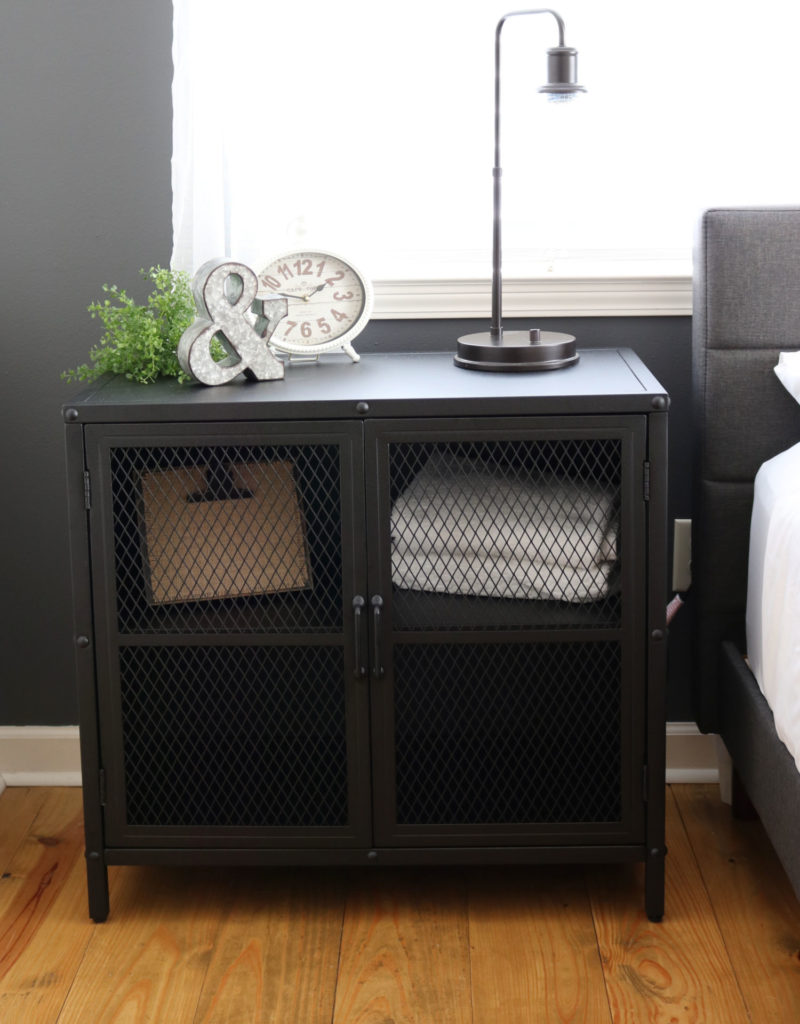 The industrial media cabinet comes in two sizes, the smaller one is perfect beside the bed. There is plenty of room for guest towels and empty space for them to add their personal items.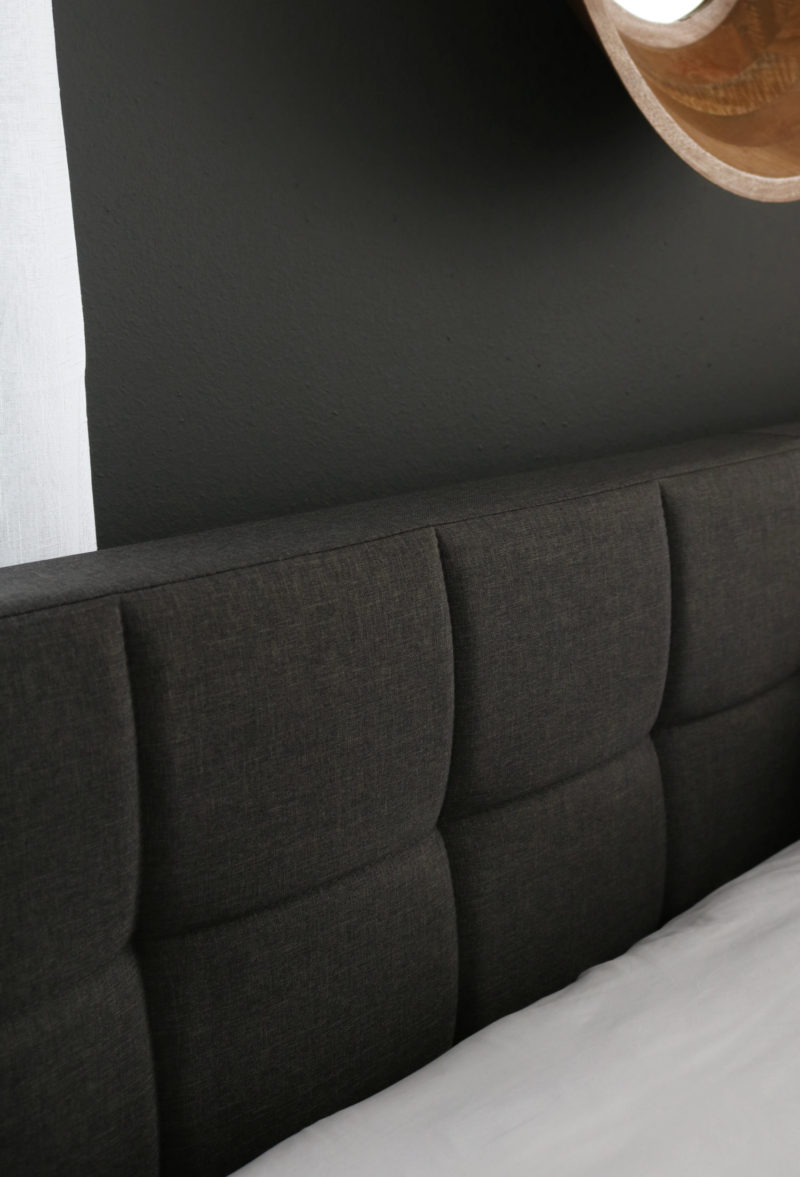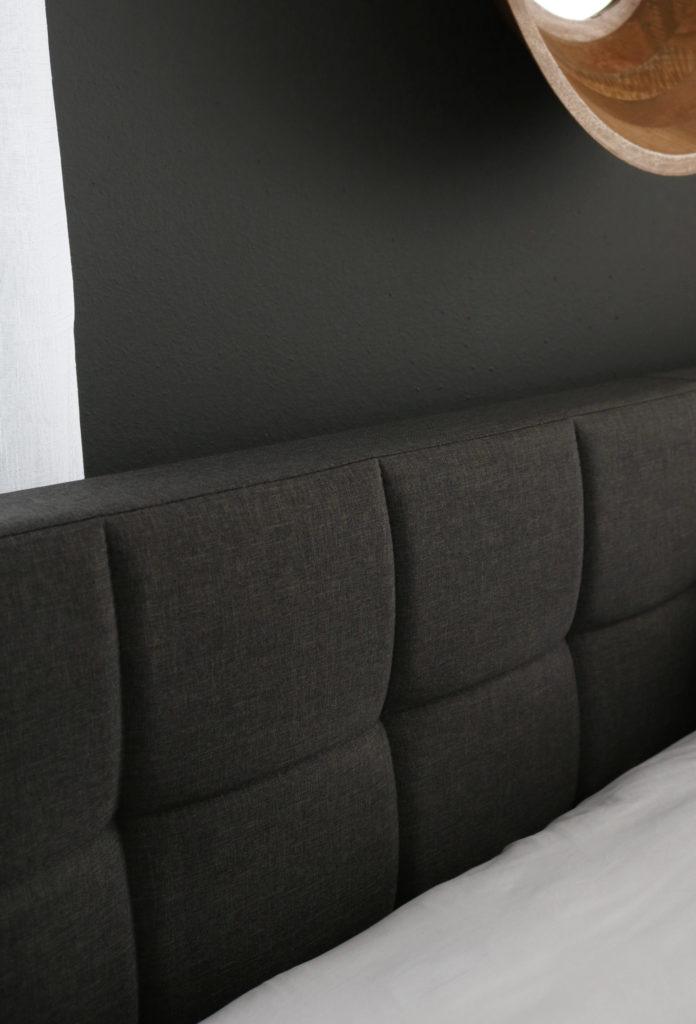 I didn't add a lot of decorative pillows to the bed, while they are pretty to look at, I just wanted to keep things minimal and tidy.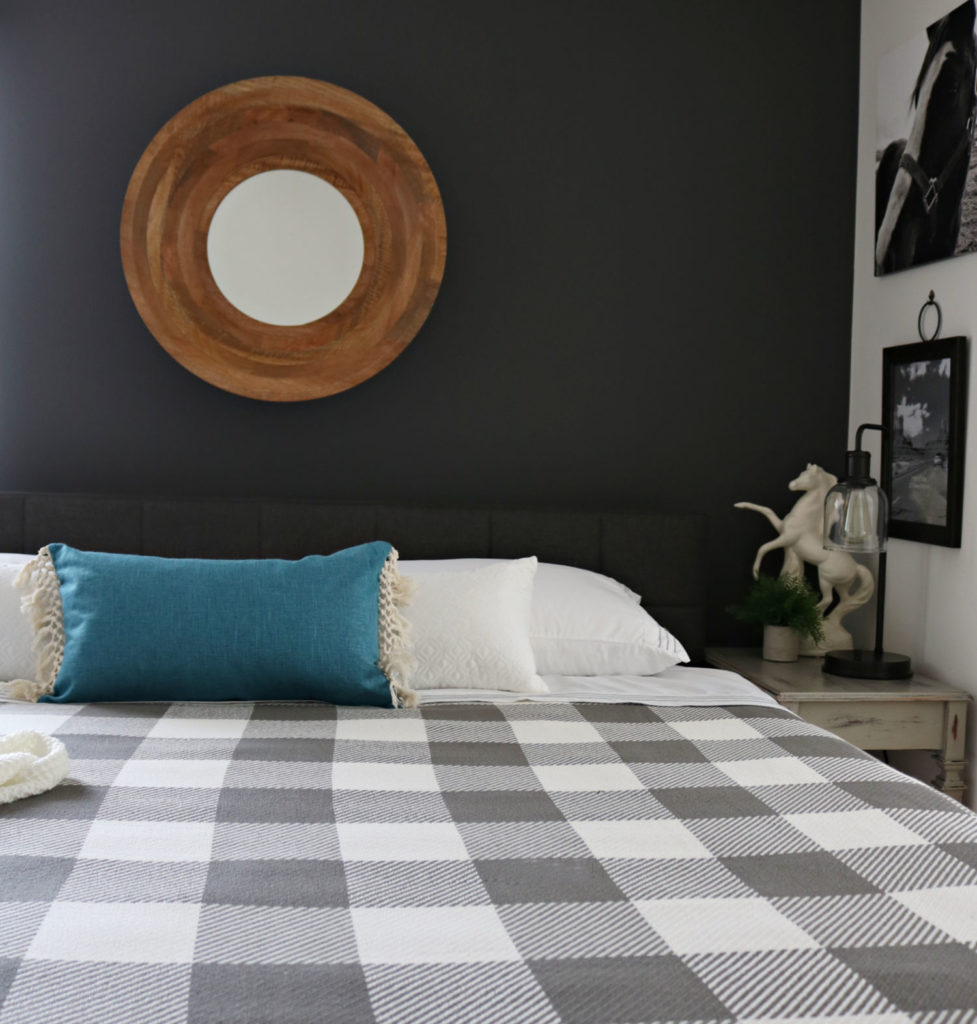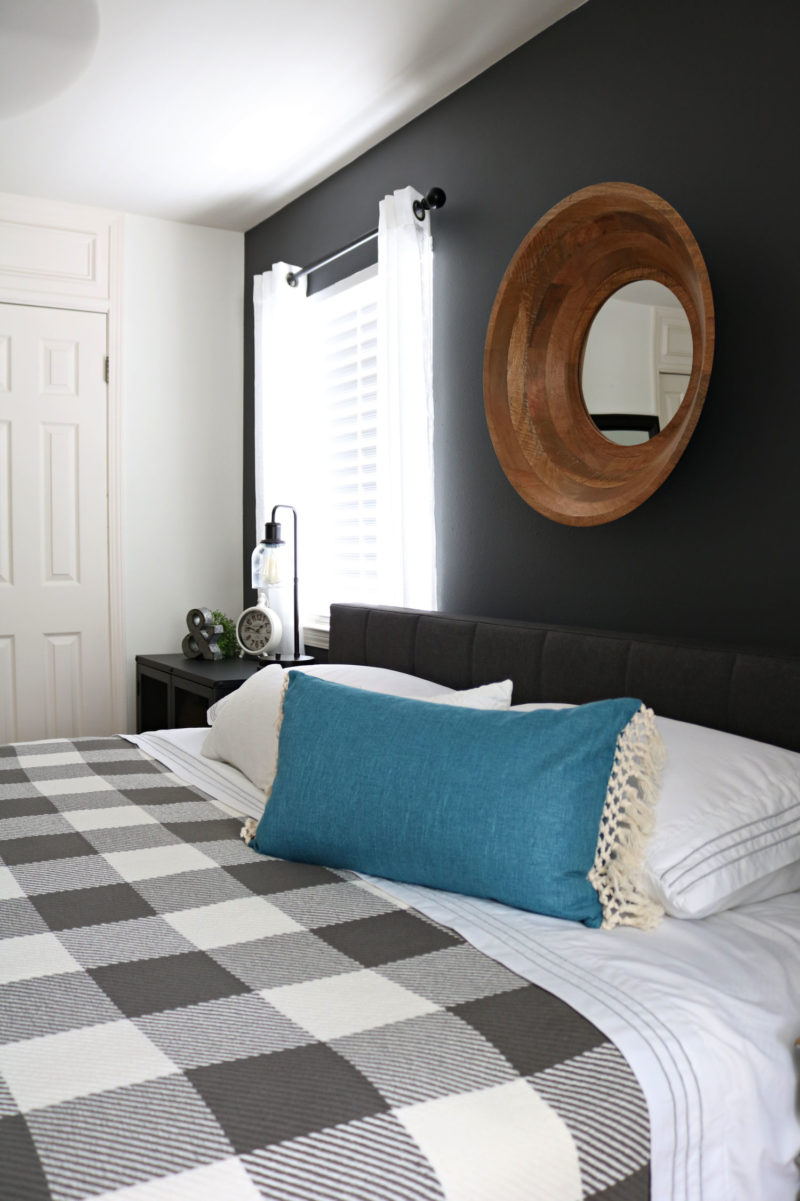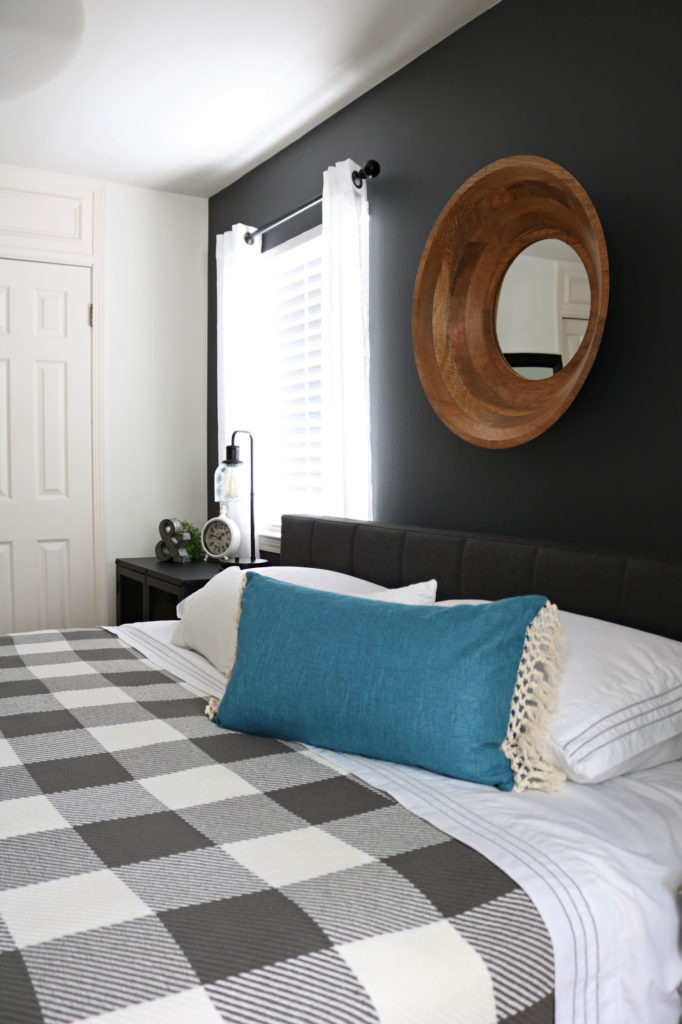 The leaner mirror also from Better Homes & Gardens is perfect to check yourself before heading downstairs and it bounces light from the window around to the rest of the space.
I purchased the mirror in the store but you can find it online here: Black Leaner Mirror
Gold frames here: Better Homes & Gardens Gold Picture frames ($12.97).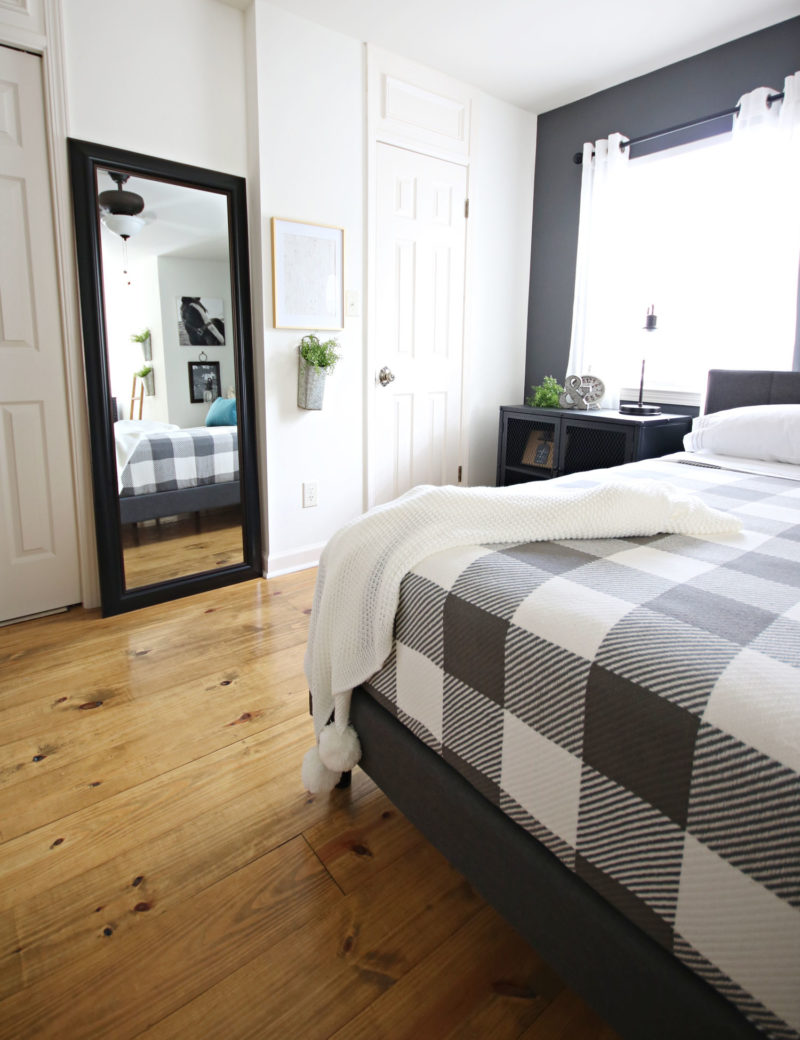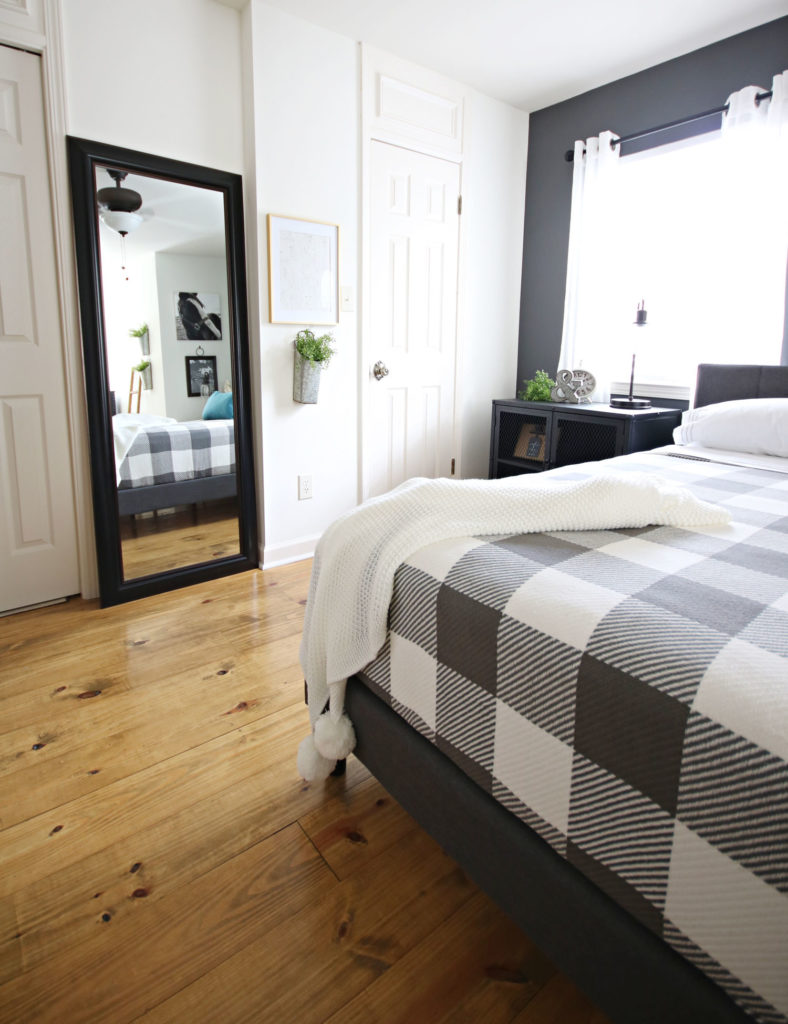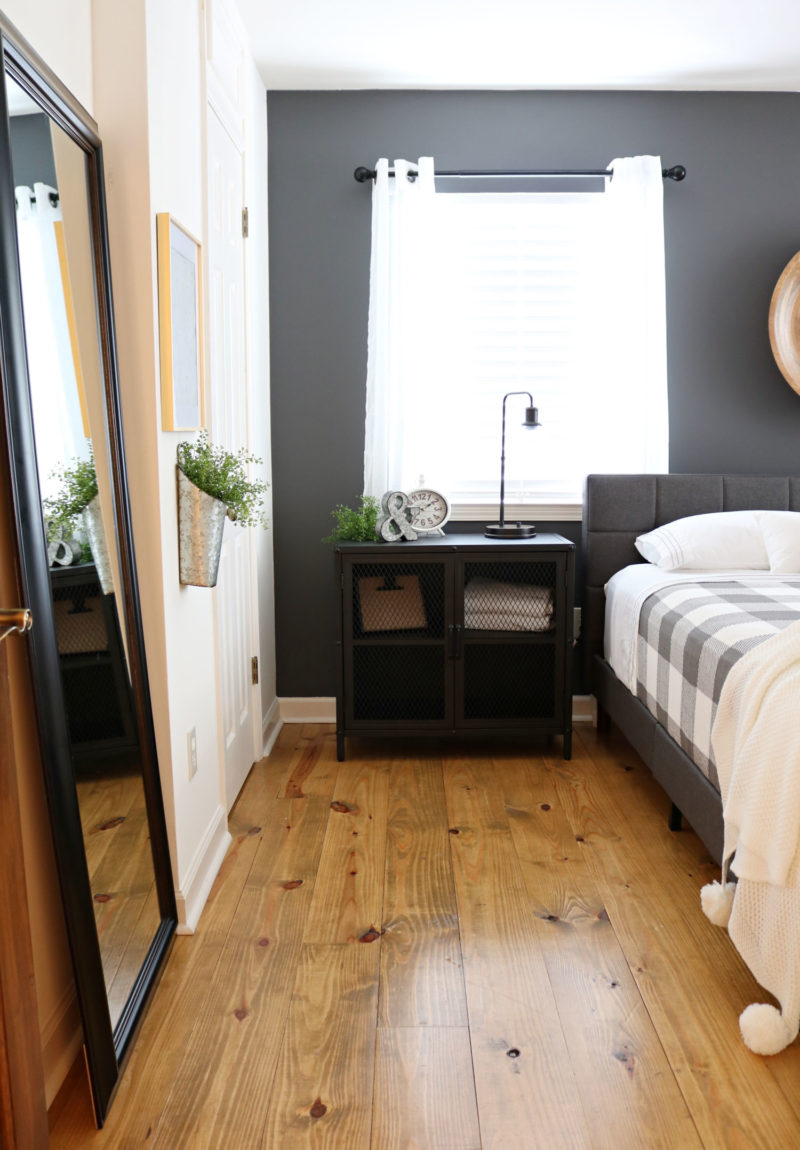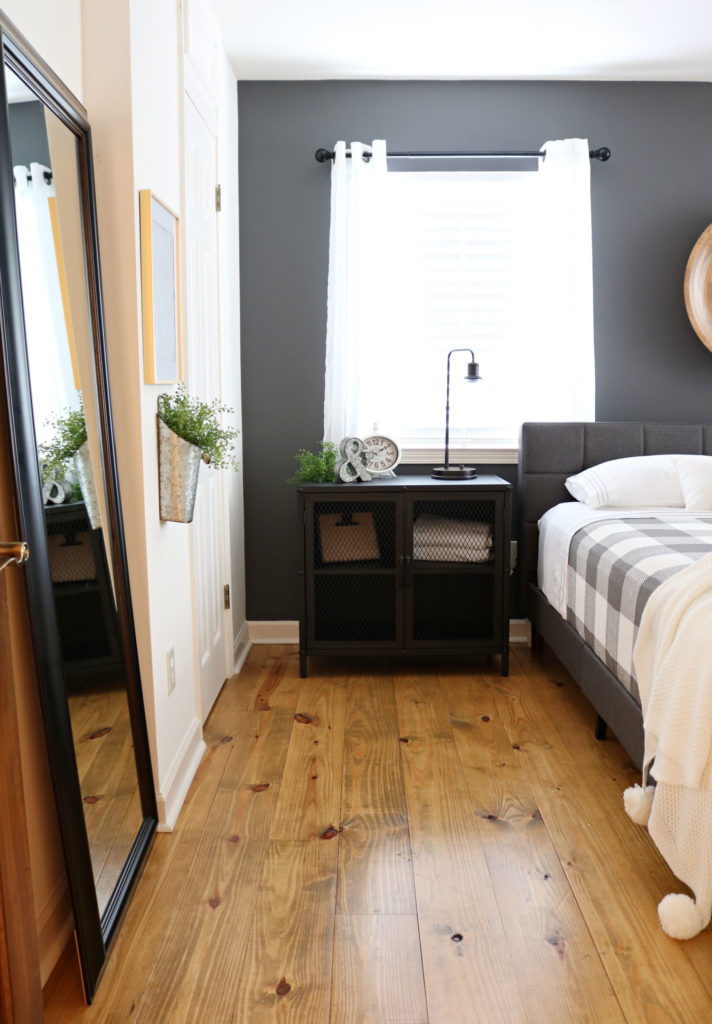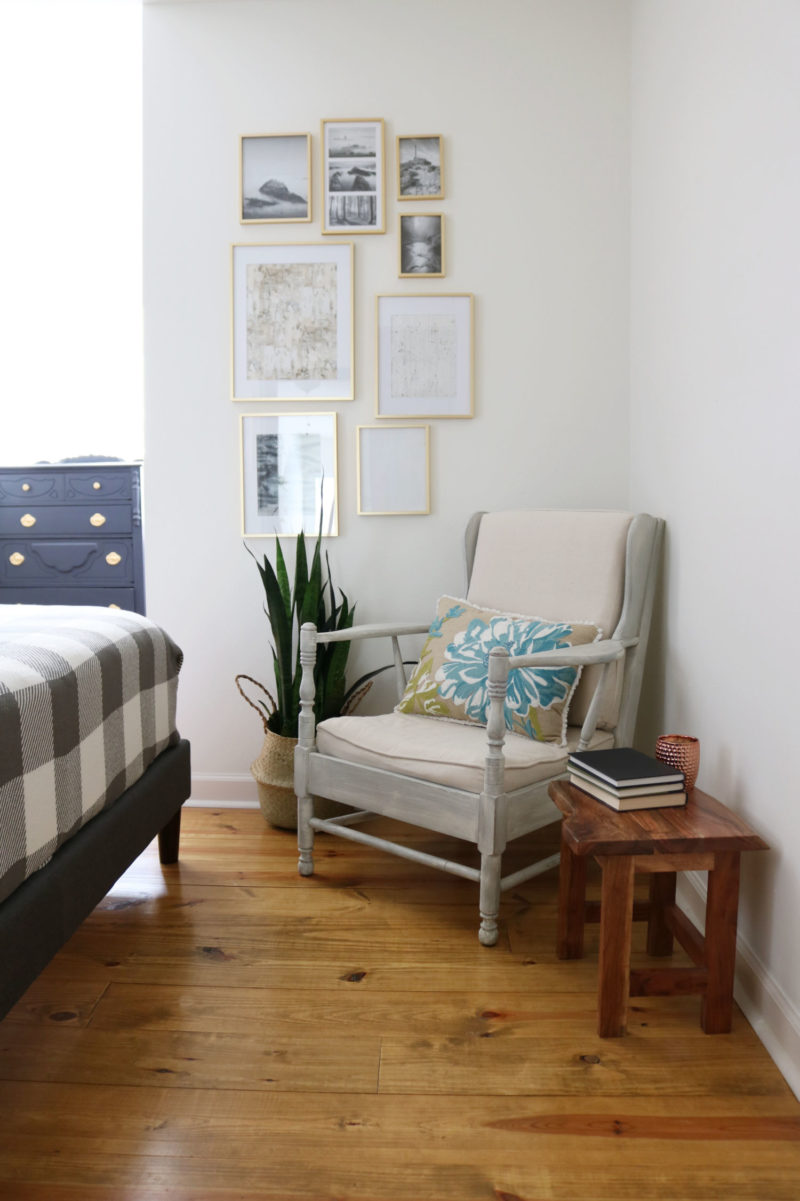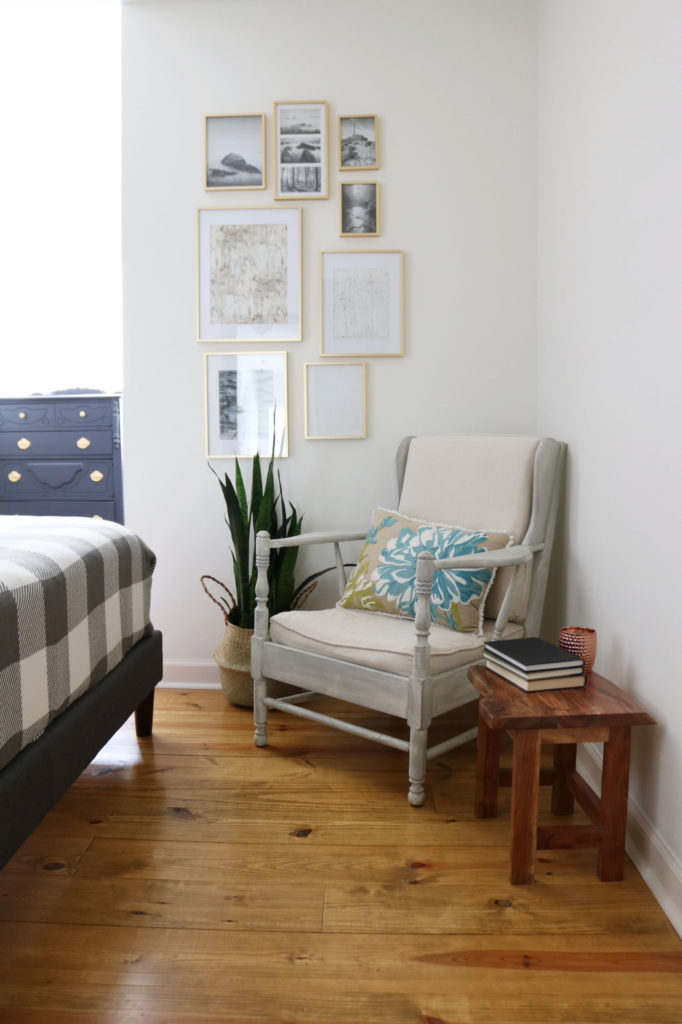 The gallery wall is created with gold Better Homes & Gardens gallery frames, it's available in stores. The refreshed chair has been around the house for a few years and it proves a place to sit and read or put your shoes on. The floral pillow is form the Better Homes & Gardens spring/summer collection spreads the color to this side of the room.
Bold Bloom Accents Pillow ($18.04)
Better Homes & Gardens throw ($17.50)
This is what I see now when I walk in to the room, so much better than before.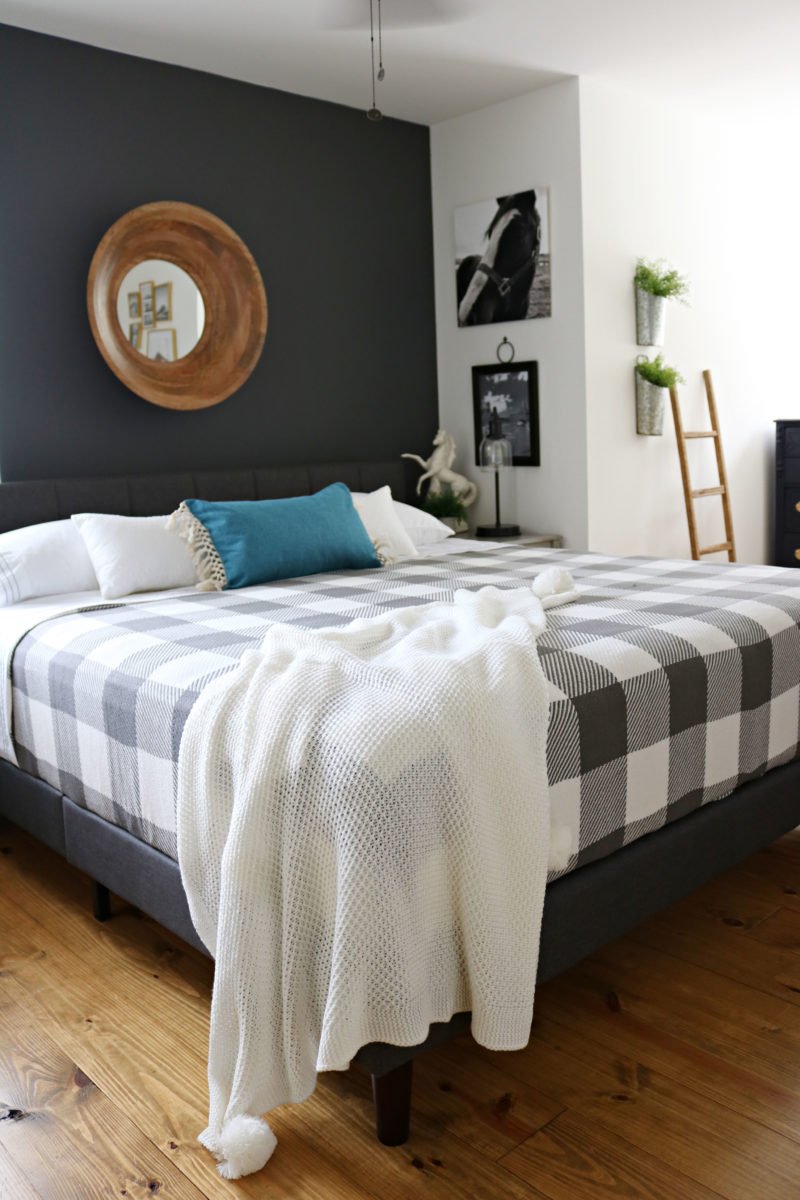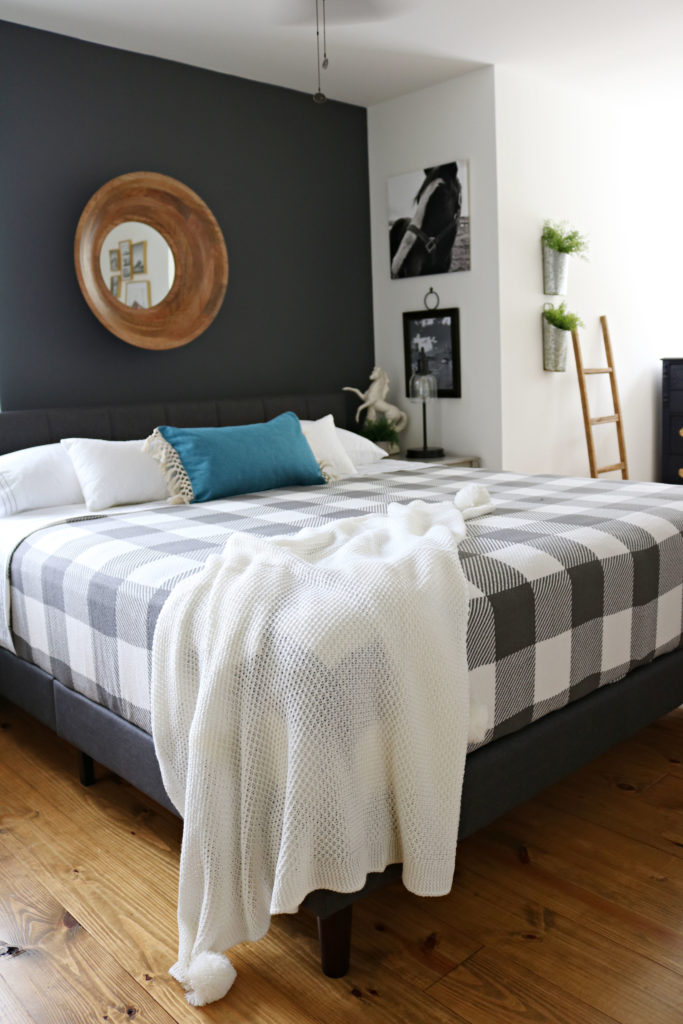 SCROLL TO SHOP THE POST:
[show_shopthepost_widget id="3467772″]
Keep up with all the beautiful Better Homes & Gardens at Walmart choices: Instagram – Twitter – Facebook – Pinterest – Website