Today's post is sponsored by Monrovia, but my love for their plants option is my own.
Time to add to my blooming garden with sun loving Monrovia perennials. In fact I start scouting the garden center way before it's time to plant. I can't wait to get my hands dirty!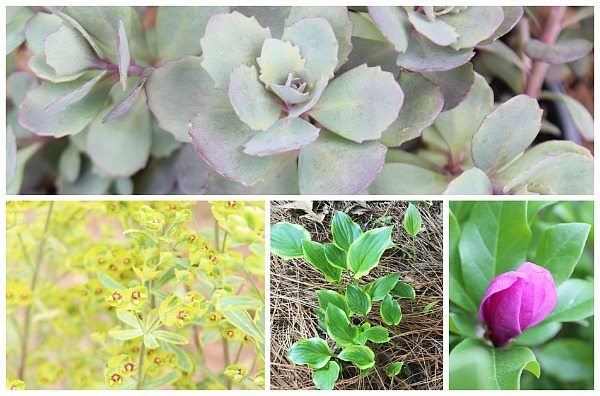 My garden is looking alive, the flowering perennials are putting on a beautiful show. The Hostas are popping through the pine straw and the magnolia was the first to show her pretty purple face!
I picked up a couple newbies to add to the garden. I am adding them to a sunny spot in my garden. Here are a few tips that I use when shopping for plants.
Planning tips for adding to your garden: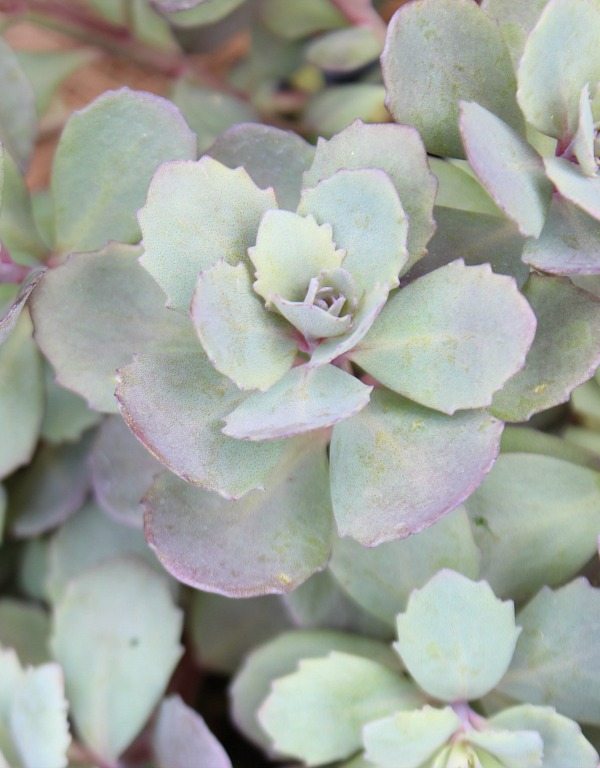 New this year is Dazzleberry Sedum – smoky blue-grey with raspberry colored flowers. Low watering requirements after established and it's perfect for my sunny spot!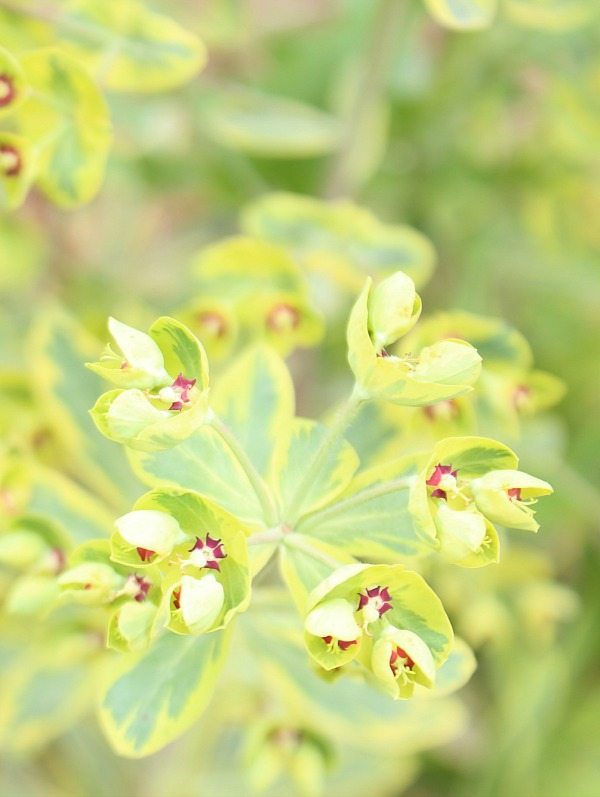 How gorgeous is this Ascot Rainbow Euphorbia – not only is the lime green foliage pretty but look as those flowers! I couldn't ask for a prettier heat tolerant perennial.
The growing height of these full sun lovers with colorful foliage and flowers is perfect for placing in front of my existing shrubs. Great for containers too! If you have a dry sunny spot, you should check these out.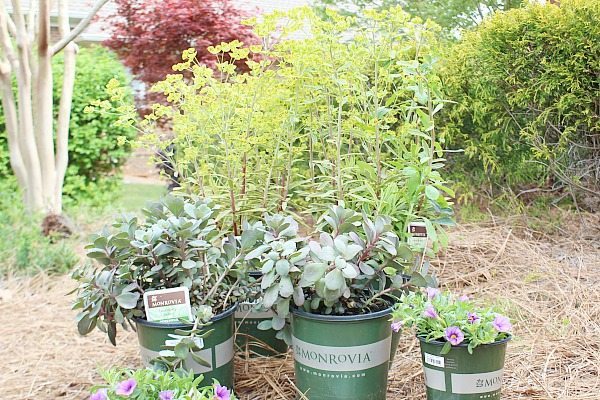 Every year I look forward to these beautiful blooms, everything looks so pretty and fresh! I went with a pink, purple, silver color scheme to coordinate with my existing blooms. I sprinkle a few annuals around the garden too.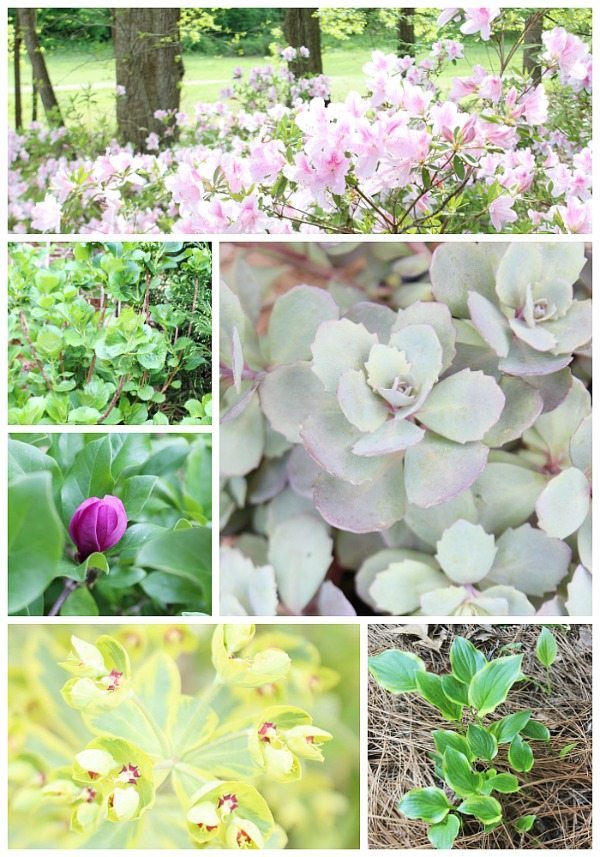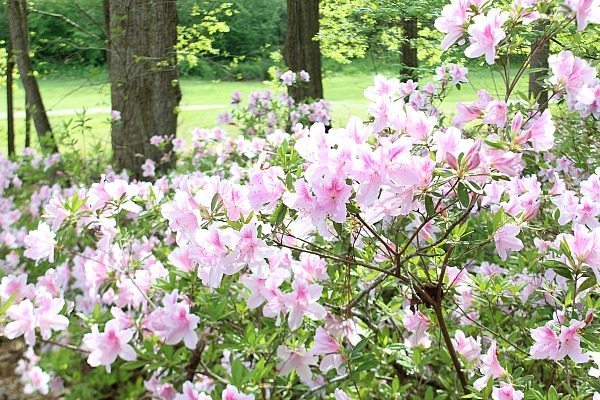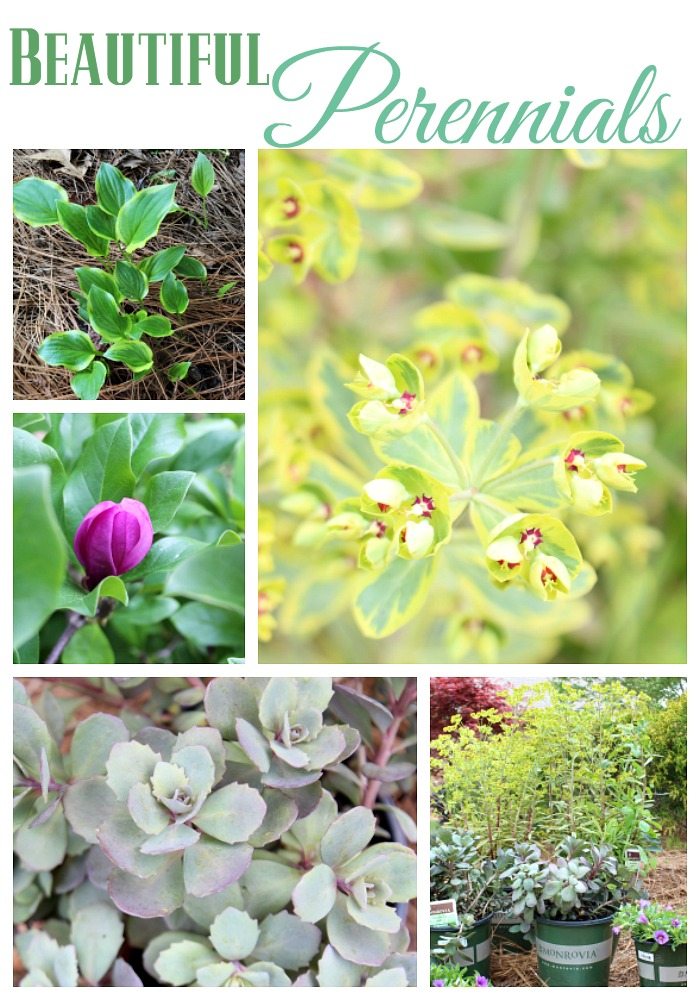 Get your hands dirty, freshen up your garden with beautiful Monrovia perennials!