DIY Easy, Peasy
No SEW Denim Pillow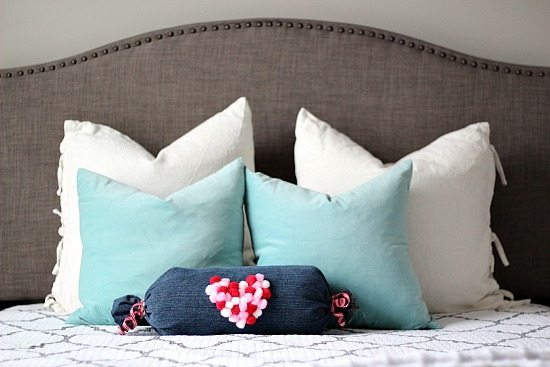 You will need:
jeans
glue gun
Dollar Tree Pom Poms
Rubber Bands
Ribbon
Rectangular pillow form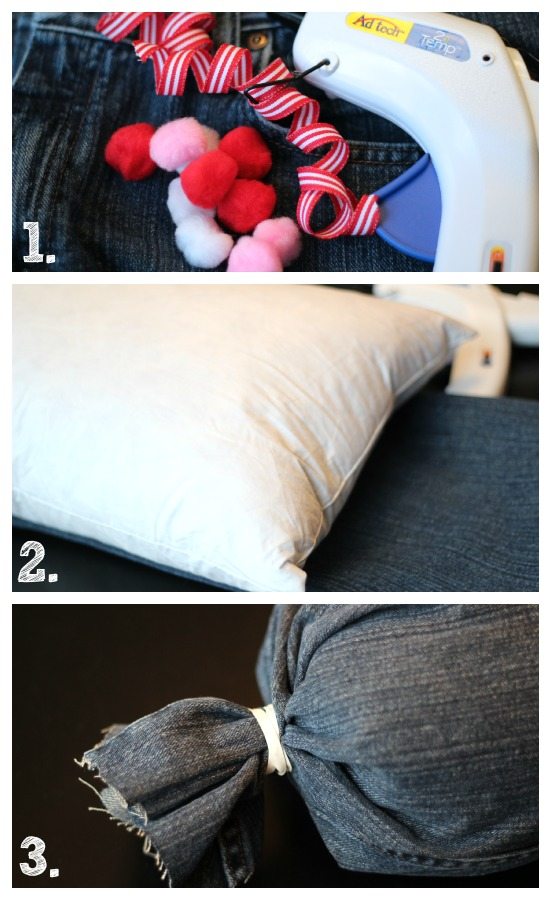 1. Supplies
2. Lay your pillow on the legs of the jeans and cut to fit, leaving 5″ of extra fabric on both ends.
3. Use rubber bands on both ends to close.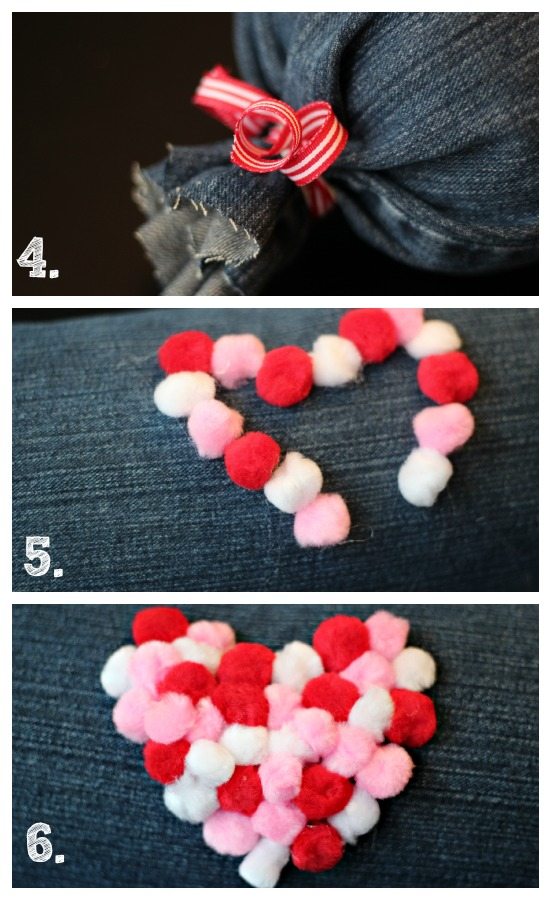 4. Add ribbon to cover rubber bands.
5. Use glue gun to create the perimeter of the design.
6. Fill in with pop poms to cover completely.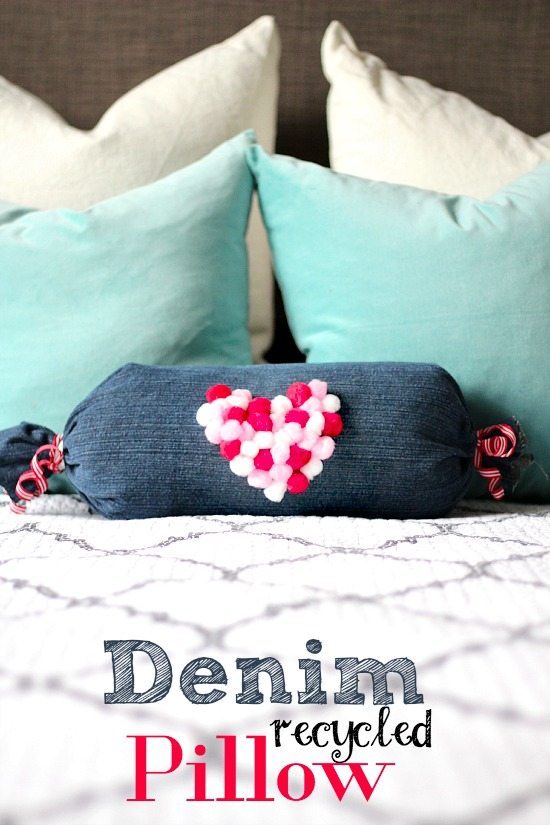 Click here for free Valentine's Kisses Printable
Click here for a free No Candy Valentine Idea
Or here for a printable for a Valentine Bottle of Bubbly idea: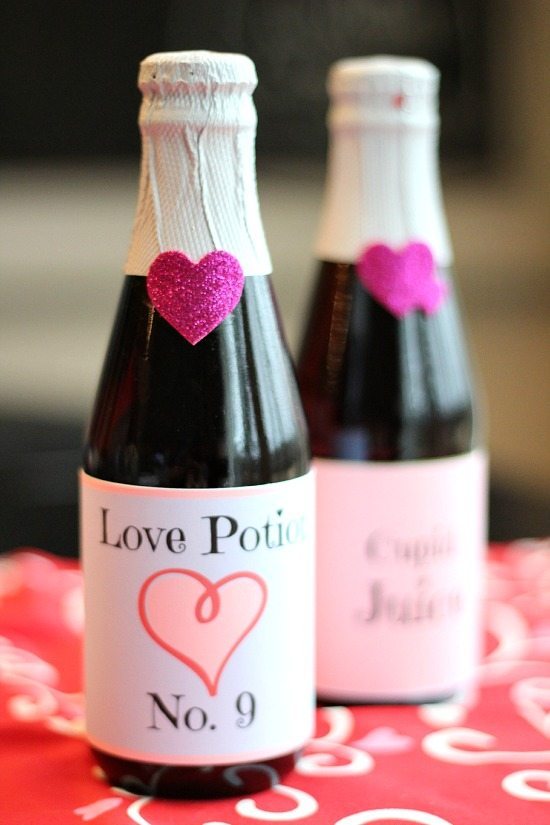 Thanks for stopping by!