We moved in to a foreclosure that's been rehabbed.
But still needs our personal touch!
State of the Kitchen
a mini makeover
When we were house hunting last year we had a short list of needs and a few wants. Mostly, we wanted Barry's commute to work to be quick and easy.
We looked at some really beautiful places, some that needed a little work and some that needed a lot of work. On the last day of the house hunt,we fell in love with the last house that looked at.
This is our 20th house, we moved a lot. Of those 20 homes, this is our 12th purchase. After that many house searches, we realize there are very few perfect homes. There's always something that we want to refresh. This house is no different. We have a list of things that we want to do, have to do and wish we could do.
The short list for the kitchen:
Floors – done
Faucet – done (thanks to Moen)
Paint Cabinets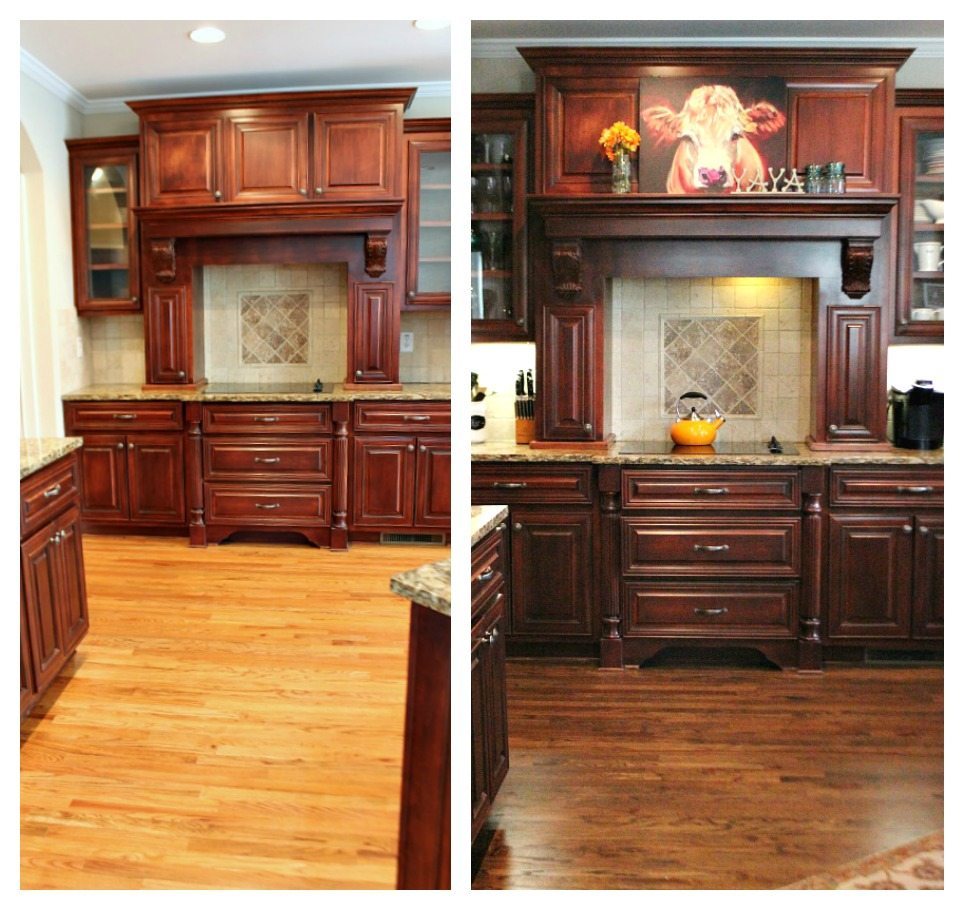 I don't want to bash the house because it has lots of pluses: high, interesting ceilings, none of the walls needed painting, but the floors were very orange. We decided to have them sanded and stained darker before we moved in. I really didn't want to spend that money, after lots of discussion, we knew that having them done before we moved in would be the best option. I even suggested living with them, but Barry was not having it. I am very thankful that he pushed the envelope on that!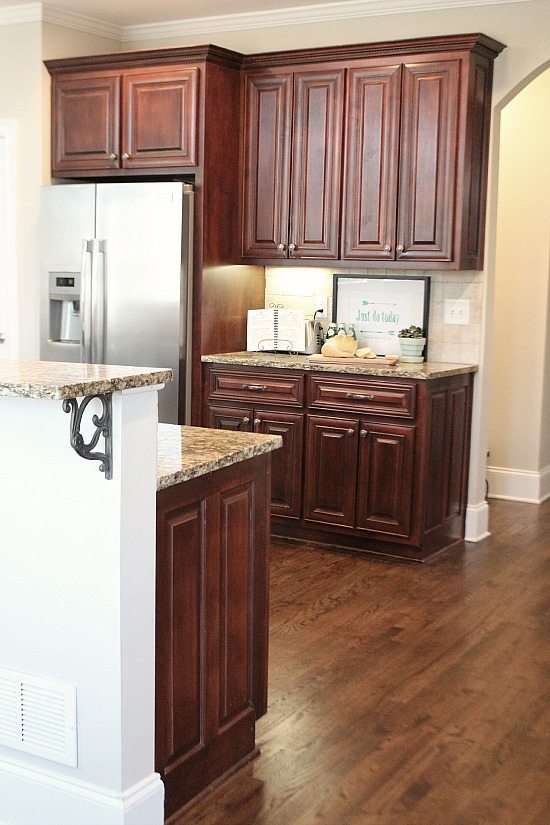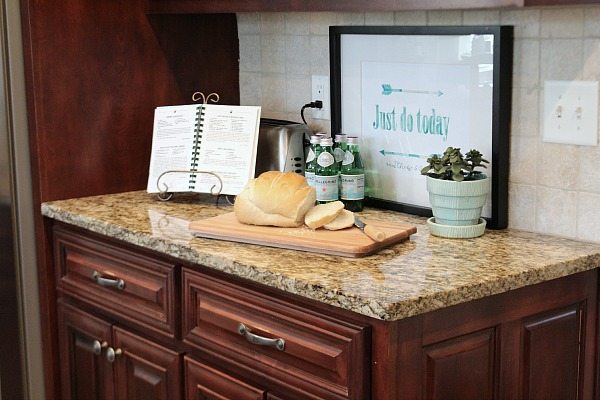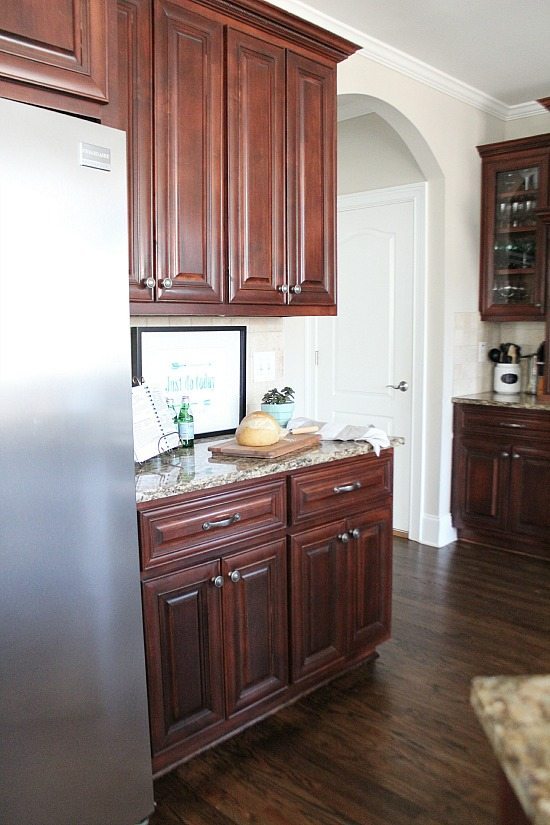 It's not a huge kitchen and I'm ok with that. It lacks storage, but I can adjust, create storage in other areas. It's open to the eat in area and gathering room. Perfect for family time, it feels like everyone's in the kitchen 🙂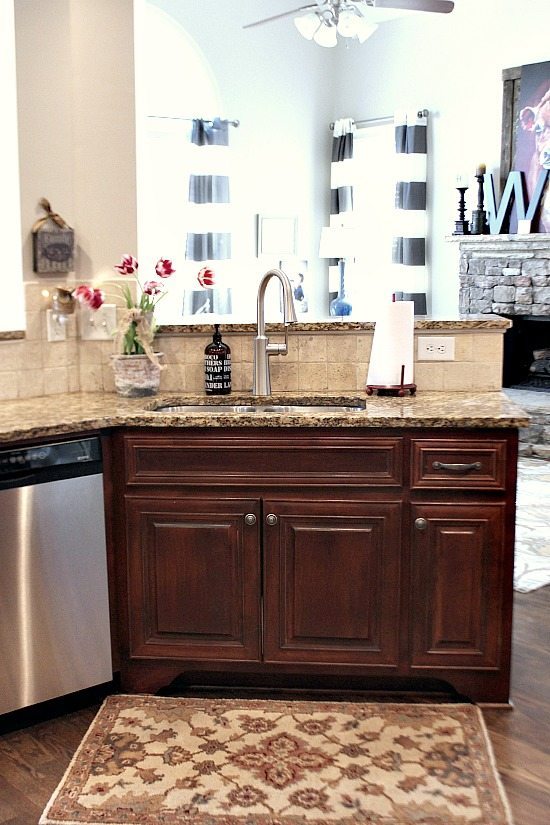 All of the faucets in the house are original. I knew that replacing the old faucet would revive the sink area. The old one was small and the pull out function had seen better days.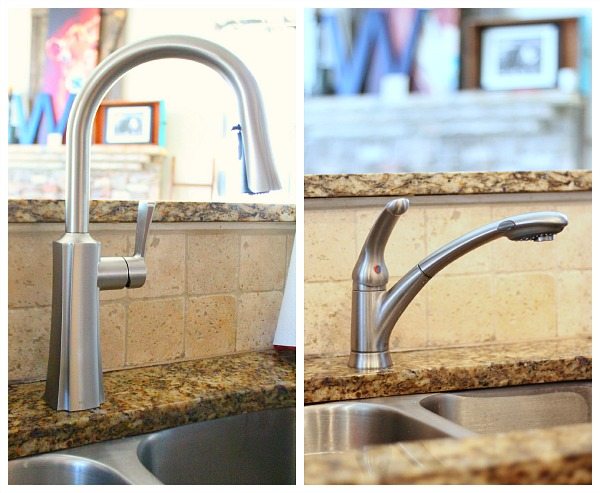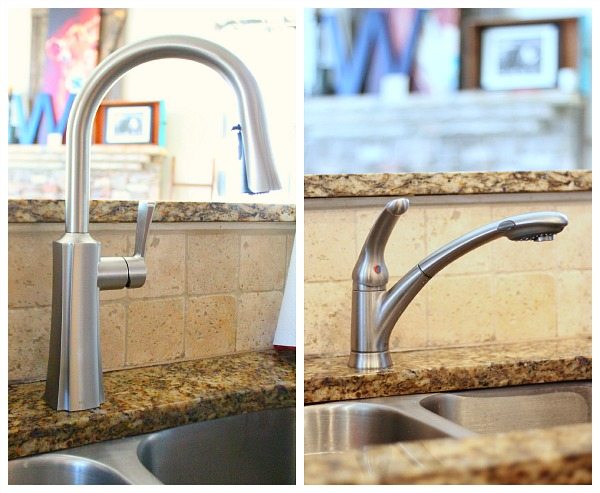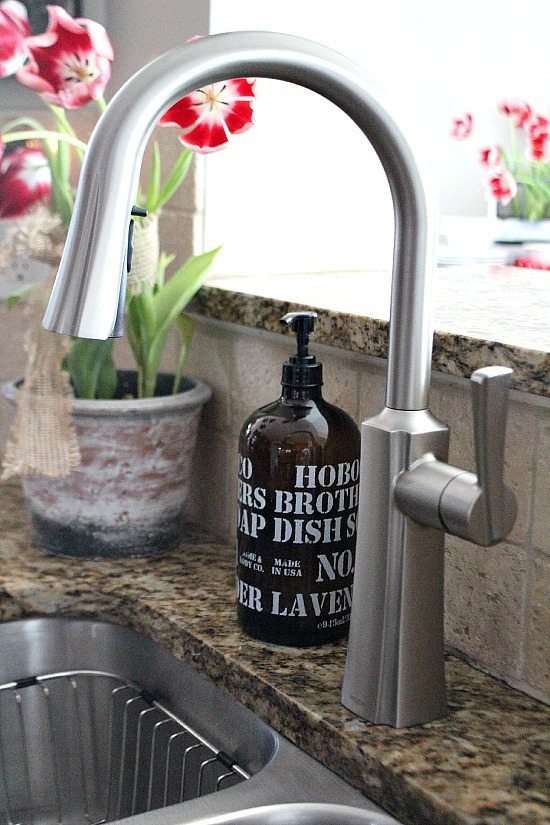 Funny thing was that Barry had just changed out our faucet at our previous home (before we found out that we were moving)! You know I hated to leave that new faucet!
Lucky for me Moen asked me to review the Etch spot resist stainless one-handle high arc pulldown kitchen faucet, I couldn't say yes fast enough. I love this faucet! It looks great, feels great, works great! Thanks Moen!
It feels great to have 2 big items checked off the "to do" list.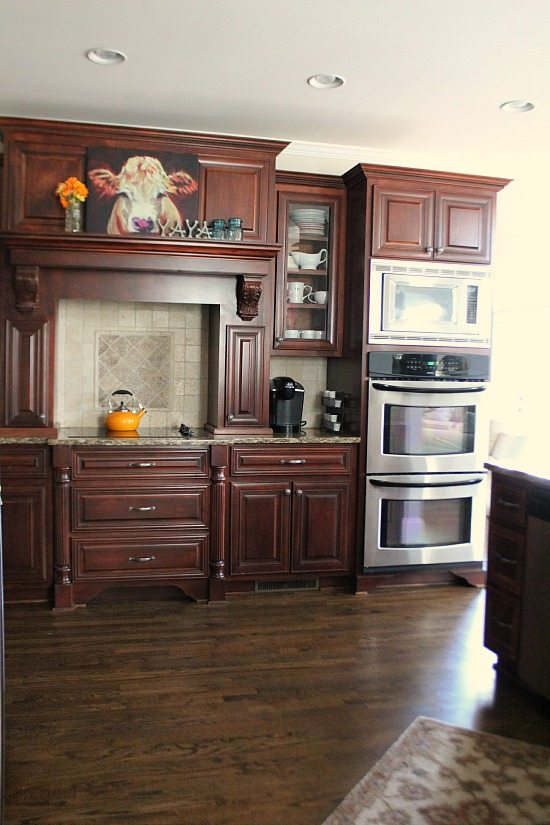 I've been gathering ideas for the cabinets, all of the inspirational photos are from Houzz.com.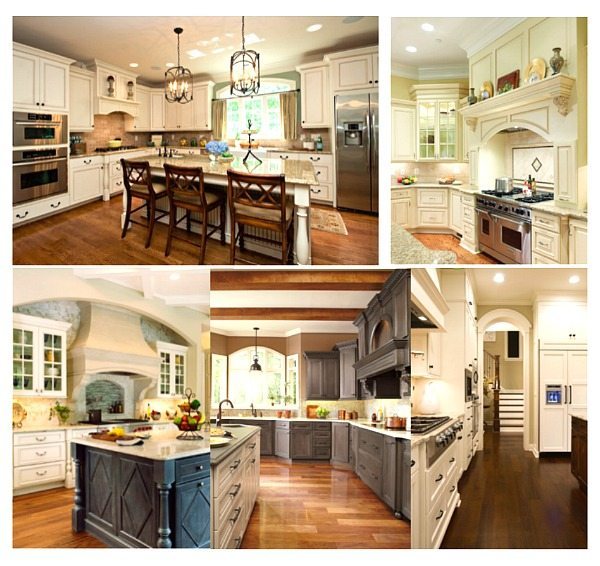 Of course I'm trying to come up with ideas that don't include new countertops and backsplash!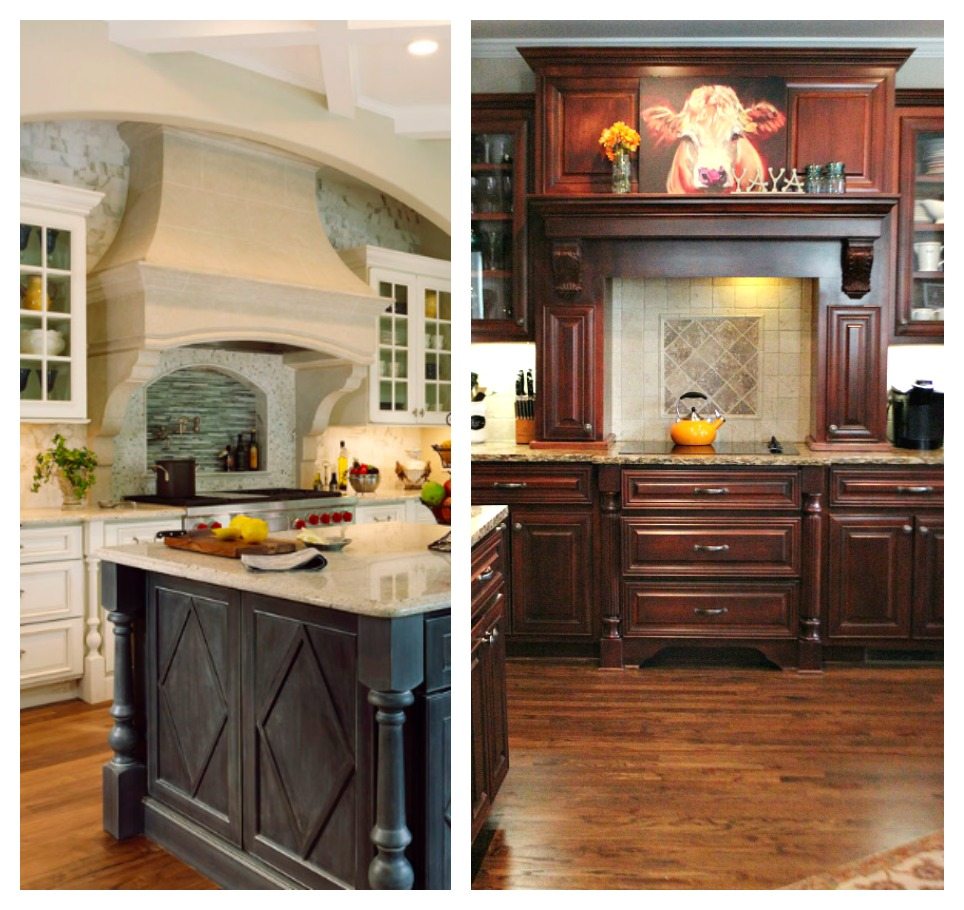 I'm even tossing around the idea of gray for the lower cabinets and an off-white for the uppers. For now, this is the
State of the Kitchen 😉
But first, I need to finish unpacking!
Source List:
Faucet compliments of: Moen Facebook, Twitter, G+ , Instagram, Youtube, Houzz
Sink Accessories compliments of: Moen
Floor Stain Color:  Kona
Wall Color: Sherwin Williams Accessible Beige
Here's a fun picture from Haven last year. My friend Laura and I were dishing it up in the Moen Kitchen!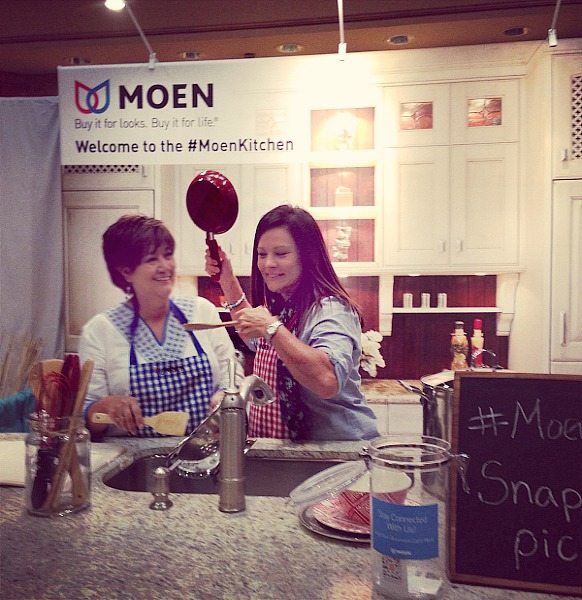 How to Paint Your Cabinets click here: The Kim Six Fix
Here's my tiny laundry room in the rehabbed house: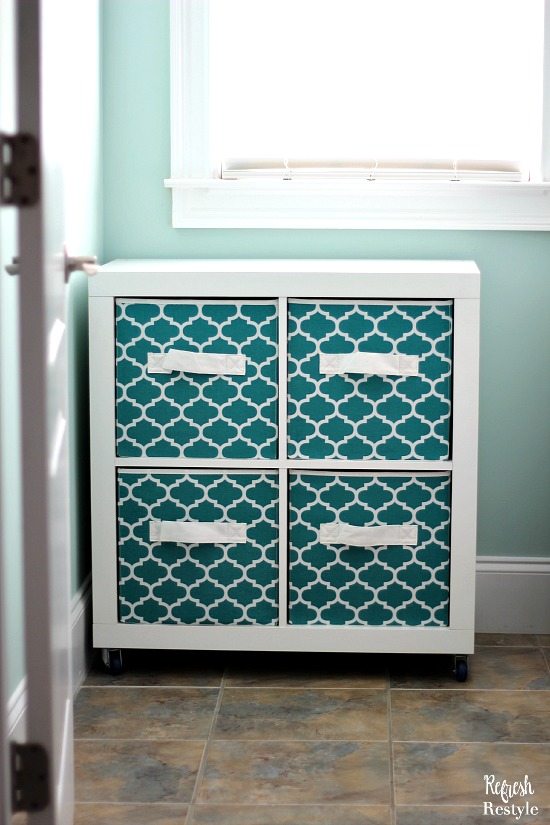 I'll be sharing a house tour soon!
Thanks for stopping by!